For more than 30 years, a hallmark of my professional life has been global travel.  I spent 20 years at the Centers for Disease Control and Prevention working to prevent the spread of health conditions affecting people around the world.  I did the same for several years at the Gates Foundation and then for almost a decade I was the President and CEO of CARE, a leading international humanitarian and development organization (originator of CARE packages sent to Europe post-World War II), that operates in over 80 countries around the world.
My travels took me from rich world capitals to the most rural villages in poor countries where the average person earns less than $2 a day. I would often have to hop off of planes ready to meet with high level government officials, including Heads of State and then take a long car ride to a remote village and meet with village officials and the community.  And most evenings included obligatory and often quite ceremonial dinners.  Also as a woman, often meeting with men in societies that are not accustomed to women in leadership roles, I had to make sure I was taken seriously and projected the right image. Many times, I had to travel to several countries in one trip.  Having had my luggage lost in my early days of travel only to have it trail me the entire trip—arriving one day after I left to go on to the next country—I vowed that unless absolutely necessary, I would always try to take carry-on luggage only.
So my challenge—get everything into a carry-on suitcase and be ready for anything!  Here are my tips to carefree, efficient packing.
My first suggestion is to find the right luggage and stick with the brand that works best for you.  Early on, I became a Tumi luggage devotee.  I choose the black ballistic because it was rugged, matches with anything and has so many different options.  I also love Tumi because they will repair free of cost your luggage for the life of the purchase.  Traveling in as many rustic locations as I have, my luggage gets a lot of wear.  I also like that Tumi keeps innovating and coming up with styles that continue to anticipate the needs of travelers (okay, that means I buy a lot of luggage, but the styles I grow out of after years of use make great presents for college students or others beginning their travel experiences).
Next, especially for women, finding the right purse/briefcase combination that keeps you within your two-piece carry-on allowance. My two go-to brands are MZ Wallace and Lo & Sons, both lightweight and durable, with a wide range of styles with lots of compartments for organizing travel documents, computers, phones, work material, etc.  I currently travel with a small MZ Wallace purse that fits in my Lo & Sons travel bag that can be taken out and used on its own for evening events.
Then the packing itself.  First, pick a base color that is your anchor and that also allows you to limit the number of shoes you need to bring. I go with black or navy—easiest to accessorize around. A suit with two or three colorful tops, a lightweight, non-wrinkle black or black background dress, a pair of black khakis or jeans with two casual tops will generally take me through a week of meetings, site visits and dinners.
I use blouses and scarfs to add color.  In summer or tropical environment I often pick a lighter neutral color like beige as my foundation color but have scarves and blouses and prints that have black so that I am still only bring basic black shoes.  Knits or silk-like materials travel well and usually require little to no ironing.  However, I always travel with my spray on Wrinkle Free that is a great on-the-fly wrinkle buster for hotels that don't supply irons. Lightweight St. John knits travel well, but also look at travel-specific wear from stores like Travel Smith. Don't forget that most hotels have laundry service for longer stays. When at home, I rarely repeat an outfit in 3 months, but on the road I prefer repetition and simplicity over carrying extra luggage!
Regarding shoes, one pair of flats and one pair of low heels in black will suffice. With shoes, go for comfort. The worse experience is ending up with shoes that hurt your feet while traveling.  Even with drivers, you are likely not to know how much walking you will need to do.  Luckily, there are more and more brands that prioritize comfort without compromising on style.  Some of my go to brands are Theirry Rabotin, Aquatalia, Amy Lui, AGL and BeautiFeel.
Accessorizing completes any outfit, but simplicity can go a long way there as well.  I have one chain necklace that is intertwined with white and yellow gold.  That allows me to take a pair of yellow and a pair of white gold earrings to reflect the colors of the day.  Also because exercise is an important part of my travel routine (and helps me adjust to jetlag), I throw in a jump rope (when traveling to countries where the hotels may not have a gym), light sneakers and light gym clothes.
Finally-toiletries. The answer for me is a good travel cosmetic case and miniaturized cosmetics and make up.  I find Sephora is best for travel cosmetic cases and travel make up. I can find everything there in travel size.  They also have great travel size roller ball versions of most favorite fragrances.  For travel, I take a very light, floral fragrance that works well in most cultures and can go from day to night.  Most drugstore chains have a travel section.  What I can't buy (higher end face washes and creams), I transfer to travel size containers that meet the less than 3-oz standards.  For most of my heaviest travel years, I kept my hair cut short so that hair care was kept to a minimum.  Most hotels supply shampoo and hair conditioning, but I found that spray dry shampoo worked well to revitalize my hair in a pinch.
Okay, finally, finally, because I have to have enough to read on long (sometimes 18 hour ) plane rides, e-readers are essential—bring either a separate e-reader like Kindle and Nook or load their app on a tablet.  For me using the Kindle app on my tablet works best because it eliminates the number of devices I have to carry and makes sure that I have enough reading material or downloaded movies that I never get bored.  Throw in a nice set of wireless headphones (link to my post about best travel headphones) to enjoy music on your smartphone and settle in for a great trip!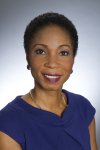 Dr. Helene Gayle is currently the CEO of the McKinsey Social Initiative. Prior to that she had a long career in public health and global development, working with the Centers for Disease Control, the Bill and Melinda Gates Foundation and CARE.