Shine for the Holidays with this Luxury Toothbrush
All products are independently selected by our editors. If you buy something, we may earn an affiliate commission.
Luxury Quotidien is our occasional series focusing on everyday items made truly luxurious, either through enhanced technology, more elegant design, or just lots of bling. If you're looking for a micro-dose of lux, look no further. In this edition, we launch a search for the best luxury toothbrush and dental floss.
How much are dazzling teeth worth to you? How about $330? That's what it will cost for a top-of-the-line luxury electric toothbrush. Or you could kick it old-school and spend $6,500 for a luxury manual toothbrush made of solid gold. Perhaps $8 luxury dental floss?
Of course there are options for less than that, but they still carry price tags triple what you'll find at your neighborhood drug store.
Its party season, and you know what that means: you need to sparkle. We've already investigated dazzling high jewelry that you can make your own, as well as options for renting watches and jewelry for the holiday season.
But what about the other elements of your look? Like your smile? In the interest of ensuring that your holiday is brilliant as possible, we went in search of luxury oral care products. We've examined luxury toothpaste. And luxury mouthwash. Next up? Luxury toothbrushes and dental floss.
what's the best luxury toothbrush and dental floss?
When you're ready to step up from Sonic, Oral-B and Colgate, you can take your pick from the best of France, Holland and Sweden.
Here are 7 luxury toothbrush and dental floss brands for your consideration (including the Warby Parker of toothbrushes):
1. L'Officine Universelle Buly.
This French beauty and personal care company is owned by the husband-and-wife team of Ramdane Touhami (who revamped Cire Trudon) and Victoire de Taillac-Touhami (previously of the beloved Rue Saint-Honoré boutique Colette).
The Buly brand dates back to 1803. Today, it offers a wide range of oral care products, including a luxury toothbrush. Actually, the brand offers three different options for a luxury toothbrush:
First, an Italian toothbrush in acetate with soft badger bristles for those with delicate gums. Their large head "hosts many lines of tightly positioned hair that efficiently clean teeth while pleasantly massaging the gum." $42 including tax.
Second, a Japanese toothbrush for normal gums is made of horsehair with a large round head, and is described as being "firm without being aggressive." $20 including tax.
And finally, an Italian toothbrush in acetate with medium-soft silk bristles for those with a preference for more strength. $42 including tax.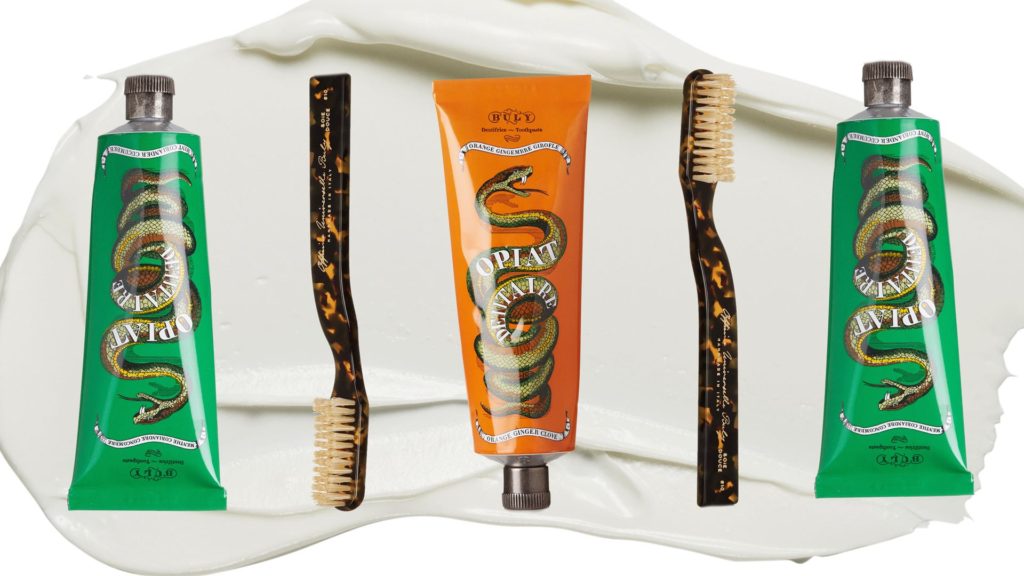 2. Foreo.
This Swedish company's ISSA silicone toothbrush comes in a variety of colors – Cool Black, Cobalt Blue, Mint and Lavender – for the cool price of $199.
Billed as "a facial for your teeth," it features Sonic Pulse Technology and a unique design. The bristles are soft and ultra-hygienic (according to the manufacturer, the nonporous silicone resists bacteria buildup, making it 35 times more hygienic than a regular toothbrush).
High-intensity pulses are channeled through the silicone bristles, resulting in a gentler action than the potentially damaging scratching of a standard bristled toothbrush. The ISSA is half the weight of most electric toothbrushes, and features a brush head with 3D flexibility. It's a "smart" brush that reminds users to brush a new quadrant of the mouth every 30 seconds. The brush also signals when a two-minute brushing routine is completed.
There's no charging dock required, there are eight-speed adjustable pulses, and the toothbrush is free of BPA and phthalates and is hypoallergenic. There are smaller models available for kids.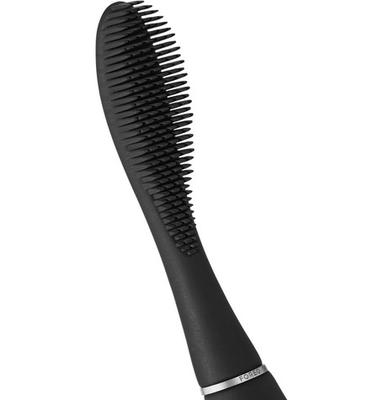 3. Tao (The Art of Clean).
The Tao Aura Clean Toothbrush features ultrasonic pulses to whiten teeth. It's true claim to fame, though, is its charging station, which is equipped with a brush dryer and an Aura Clean Halo lamp that emits UVC rays to blast pathogens.
The Halo is a ring of germ killing light that attacks pathogens from all angles. The Aura Clean Base Station keeps the brush head protected, clean and away from environmental contaminants. It also dries the brush head while charging, making the brush ready to use when you are. $89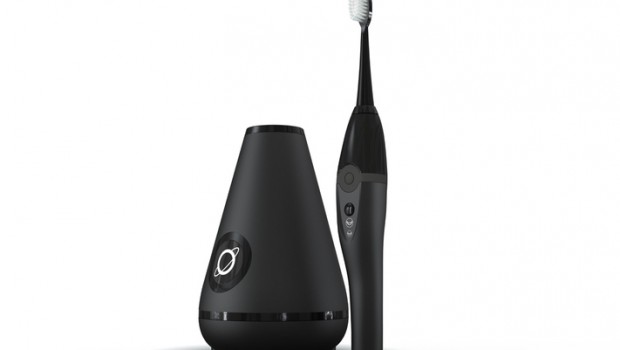 4. Phillips.
The top-of-the-line Phillips Sonicare DiamondClean Smart toothbrush was named one of Oprah's favorite things in 2017, so it has some serious street cred.
It's loaded with features such as premium brush heads; and 5 modes and 3 intensities from which to choose. The Diamond Clean also comes with smart brush heads that automatically select the optimal mode and intensity for you; and sensors and an app that help you perfect your brushing technique.
Phillips says that the result of all of this engineering is 10 times more plaque removal and 100% more stain removal in just 3 days. While the product's branding and packaging are not particularly luxurious, the price tag is: the 9700 Series Lunar Blue model is $329.99.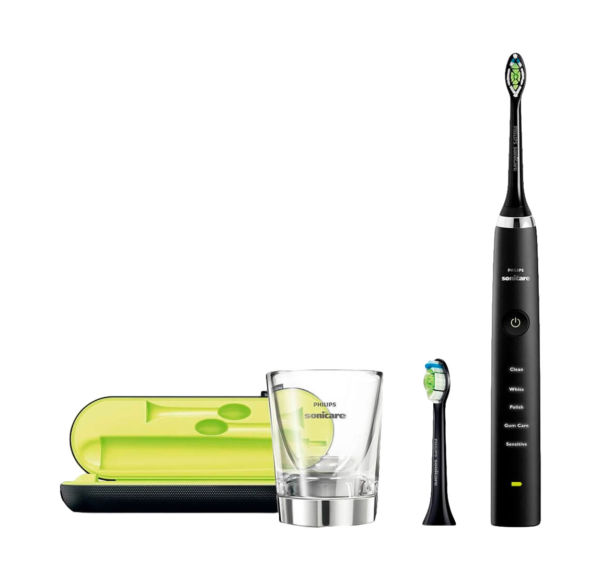 5. Charles Darius.
This Parisian company makes "Heritage Toothbrushes" designed to last a lifetime. The handcrafted handles are plated in either silver, 18K gold, black rhodium or in solid 14K gold.
The removable brush head is made with 100% biodegradable bamboo. Prices range from $390 (for silver-plated) to $6,500 (for solid 18-carat gold). Perhaps not surprisingly, these are made to order and not returnable; they take 10-30 days for delivery after you order them, and the removable bristles are sold separately.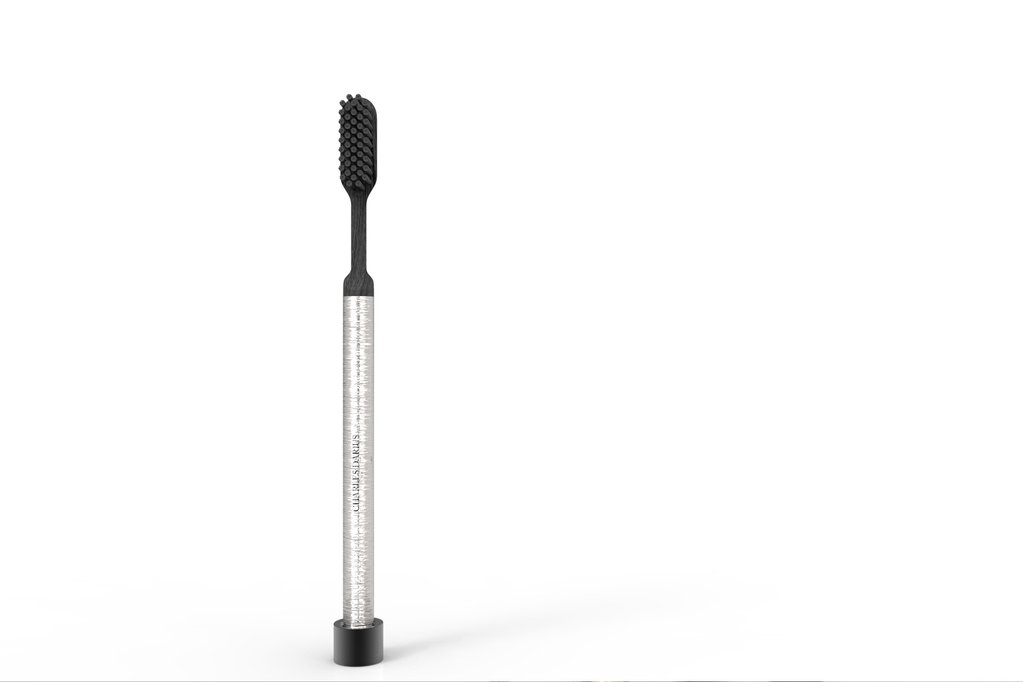 6. Quip
Should the prices of these be far too daunting, never fear. The Warby Parker of toothbrushes has arrived. Quip is a company founded in New York in 2012 by industrial designers Simon Enever and Bill May.
It's one of a burgeoning list of subscription-based services in personal care and hygiene. Quip's focus is oral care, with a number of subscription and prepay plans. Members get access to the brand's electric and manual toothbrushes, toothpaste, covers, mounts, and replacement brush heads.
The brand's design philosophy is to ditch gimmicks in favor of creating an easy-to-use toothbrush that is also somewhat less expensive. Its electric toothbrush runs on a AAA battery, comes in 6 colors, is substantially smaller than most electrics. The product has nylon bristles, and costs $60 for the first year (with replacement brush heads arriving every three months).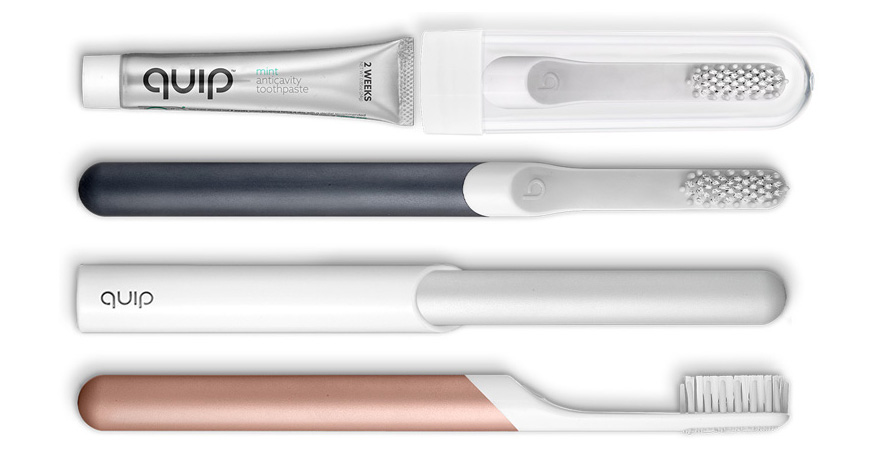 don't forget to floss
Of course, no luxury care routine would be complete without luxury dental floss (yes, there is such a thing. There really is).
7. Cocofloss. Relatively new on the scene is this happy new brand of dental floss. The thread is cerulean blue, and coated with coconut oil. It comes in 4 scents: coconut, mint, strawberry, or orange. And it has the official endorsement of Gwenyth Paltrow. What more do you need to know? It's $8 for a single, or $29 for a 4-pack.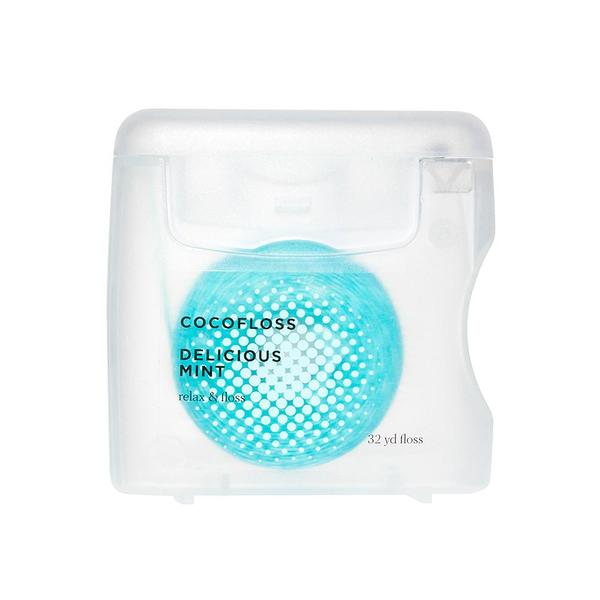 There you have it! Pair a luxury toothbrush and floss with a luxury toothpaste and luxury mouthwash, and you're sure to win the day.
join our community
For access to insider ideas and information on the world of luxury, sign up for our Dandelion Chandelier newsletter here. And see luxury in a new light.