A Luxury Photo Journey to the Wonderful Okemo Ski Resort
All products are independently selected by our editors. If you buy something, we may earn an affiliate commission.
One of the best places to spend a winter ski vacation in Vermont is at Okemo Mountain Resort in Ludlow. Here's our luxury photo journal from a visit to the wonderful family friendly Okemo ski resort in Vermont.
The Luxury Photo Journey is an occasional series here at Dandelion Chandelier. Sometimes we find ourselves in a place so stunningly beautiful that words fail us. In those instances, we'll let the images do (most of) the talking.
One of the best places to spend a winter ski vacation in Vermont is at Okemo Mountain Resort in Ludlow, in the central part of the state. We've been skiing and riding as a family at Okemo for a rather long time now, and it never gets old.
Here's a photo journal of a typical day in this little slice of heaven, starting with dawn over Jackson Gore Mountain.
first tracks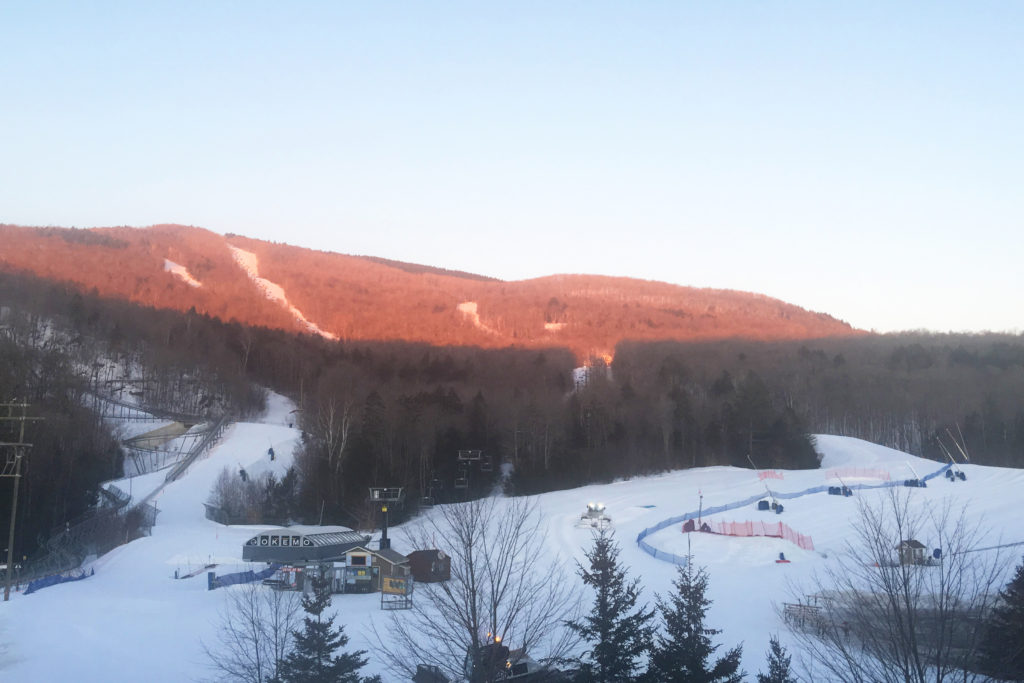 If you stay at The Jackson Gore Inn, you'll be about 60 seconds away from the nearest lift.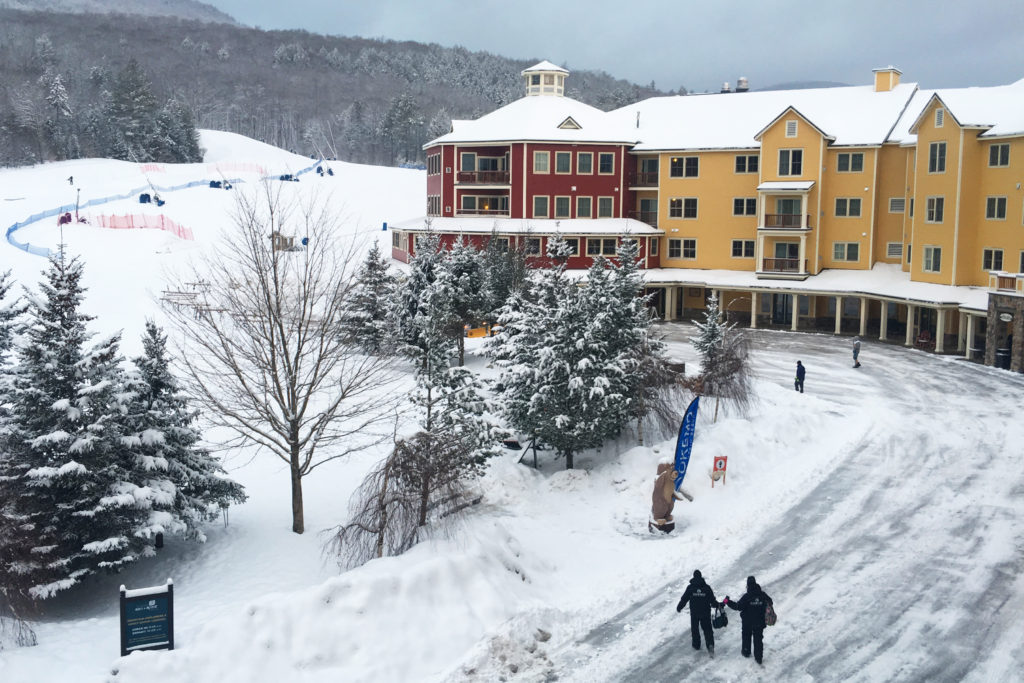 Which means that if you get up on time, you've earned fresh powder and first tracks!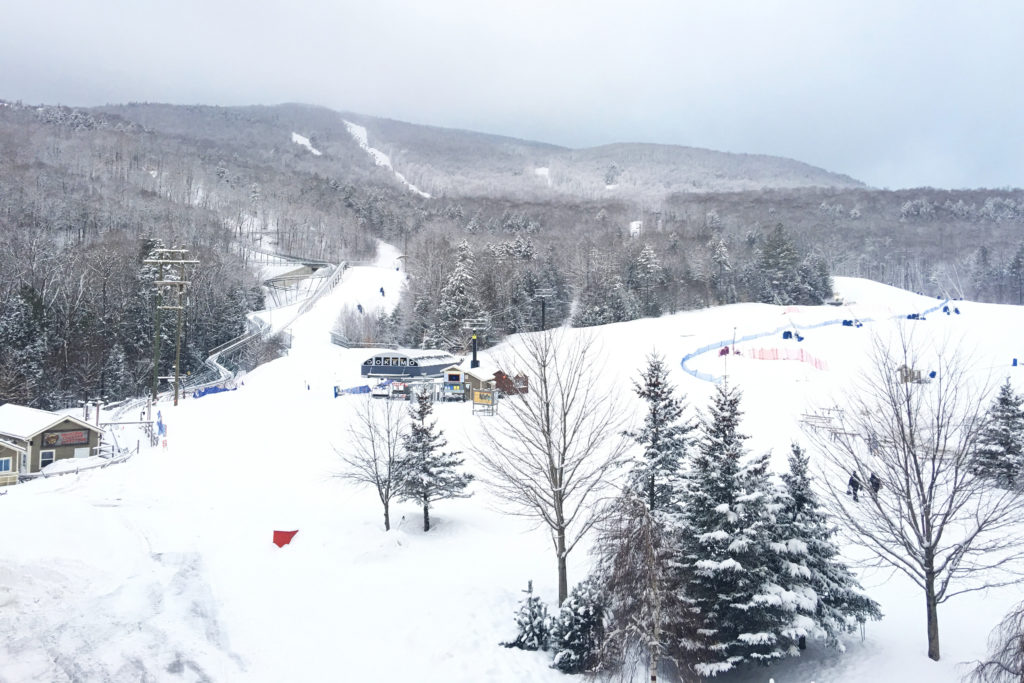 It gets a wee bit more crowded at the lift as the morning progresses. Just sayin'.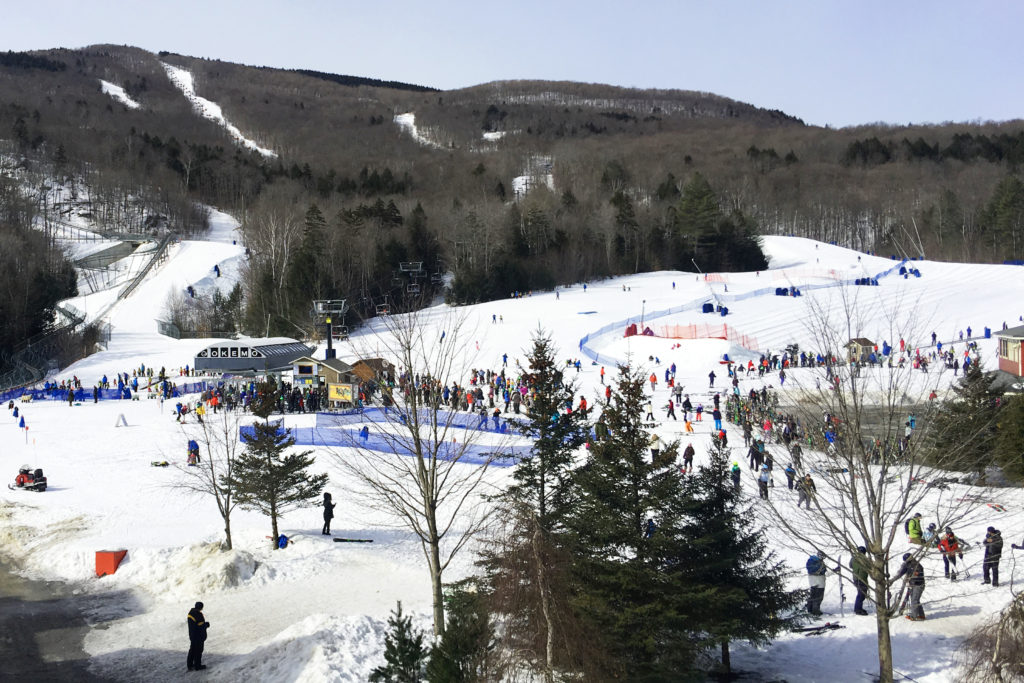 A heated lift
Onward! The newest lifts at Okemo are covered and have heated seats. Plus, they're orange. Which makes you feel warmer, somehow. Very clever . . .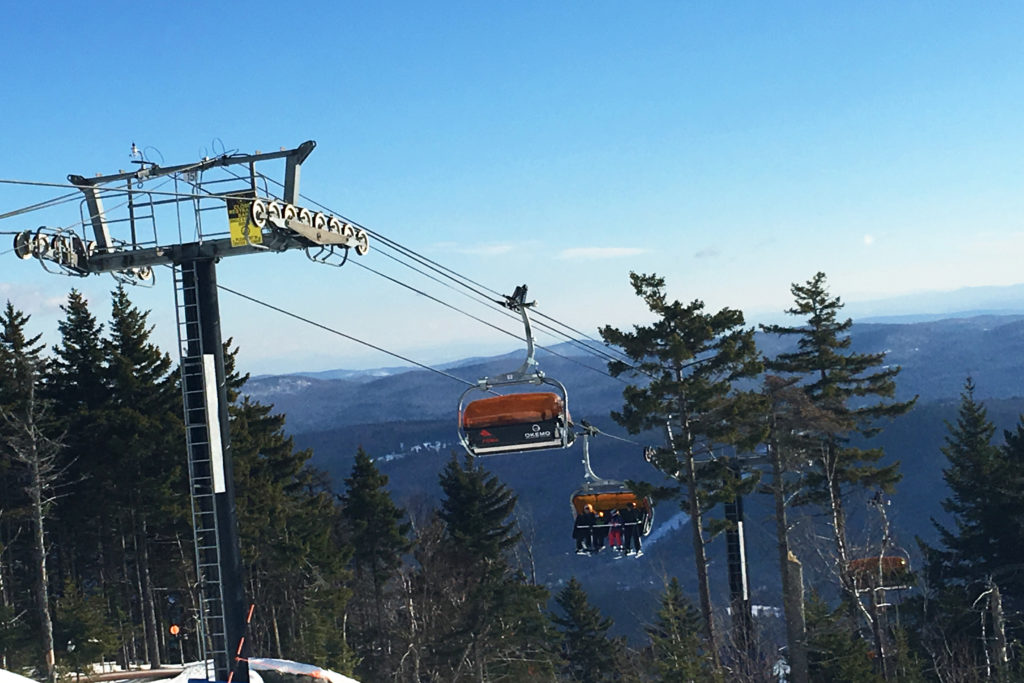 The view from the top is pretty fine.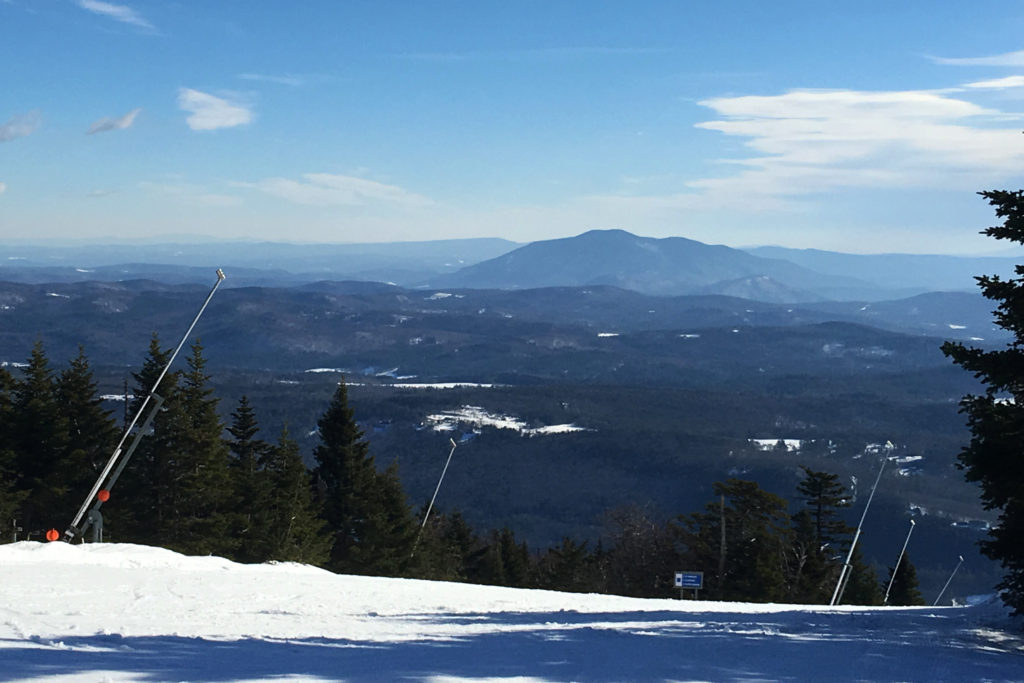 And flying down the trails is even better.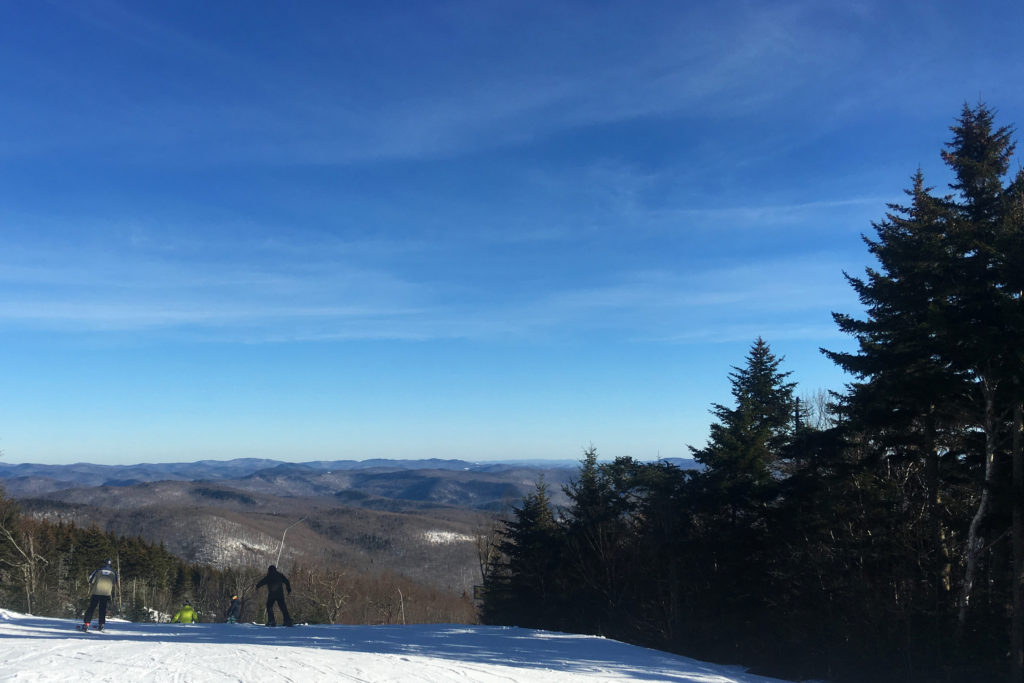 On the trail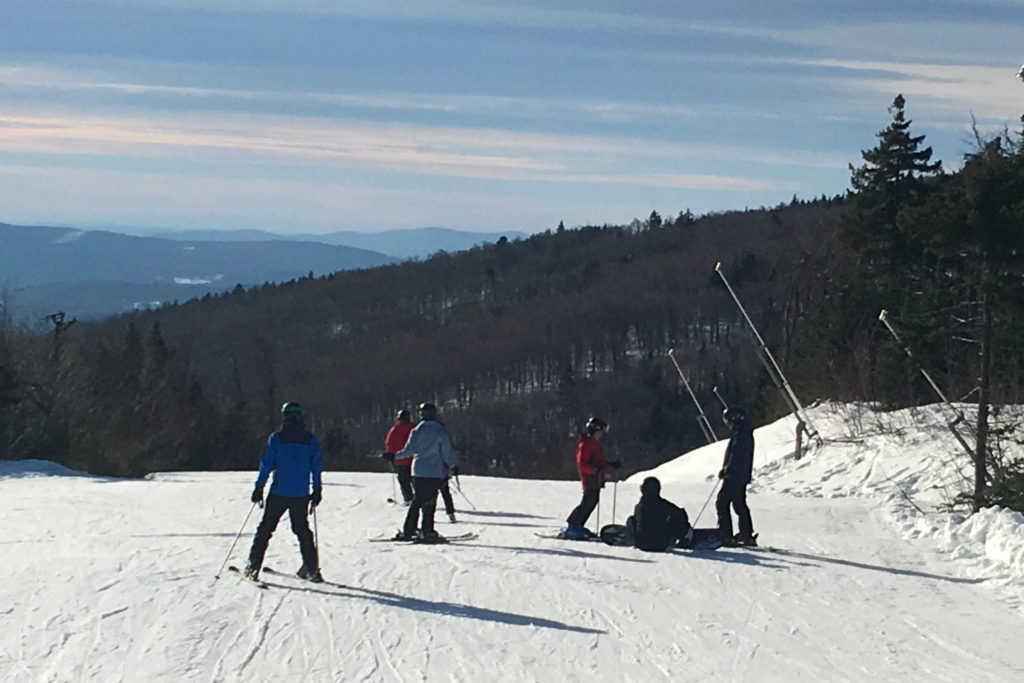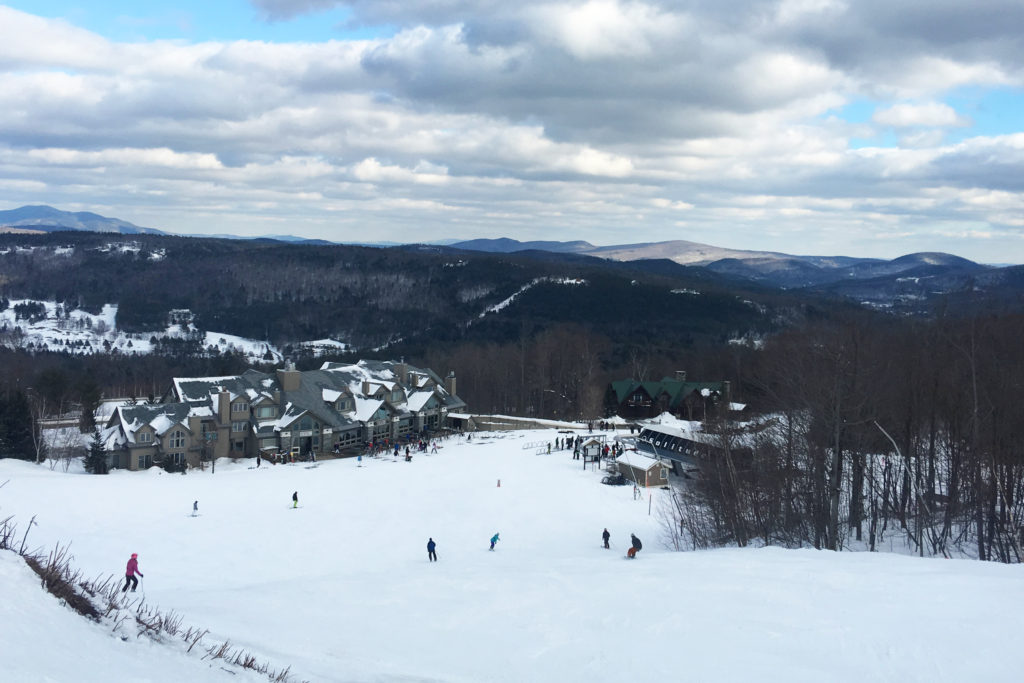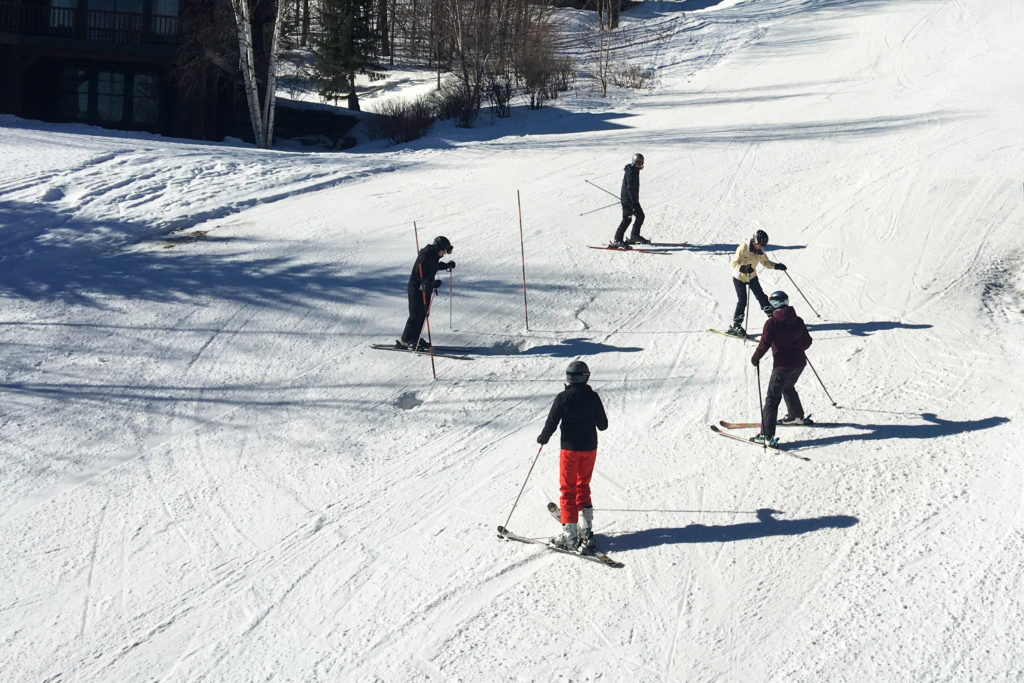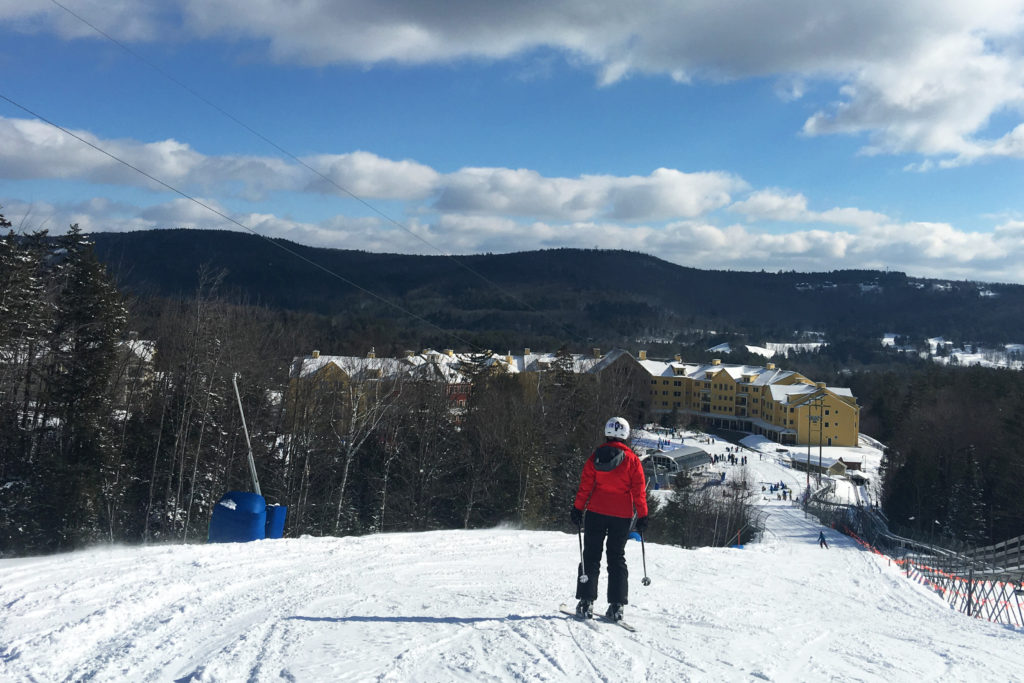 a home on the mountain
Along the way, you'll pass some seriously gorgeous slope-side real estate.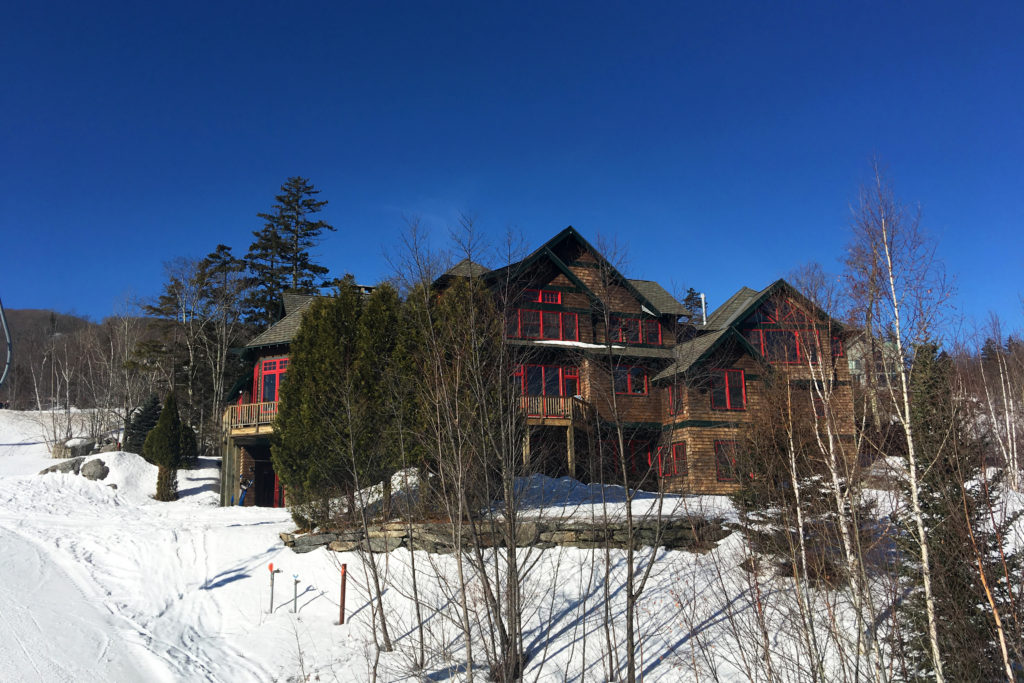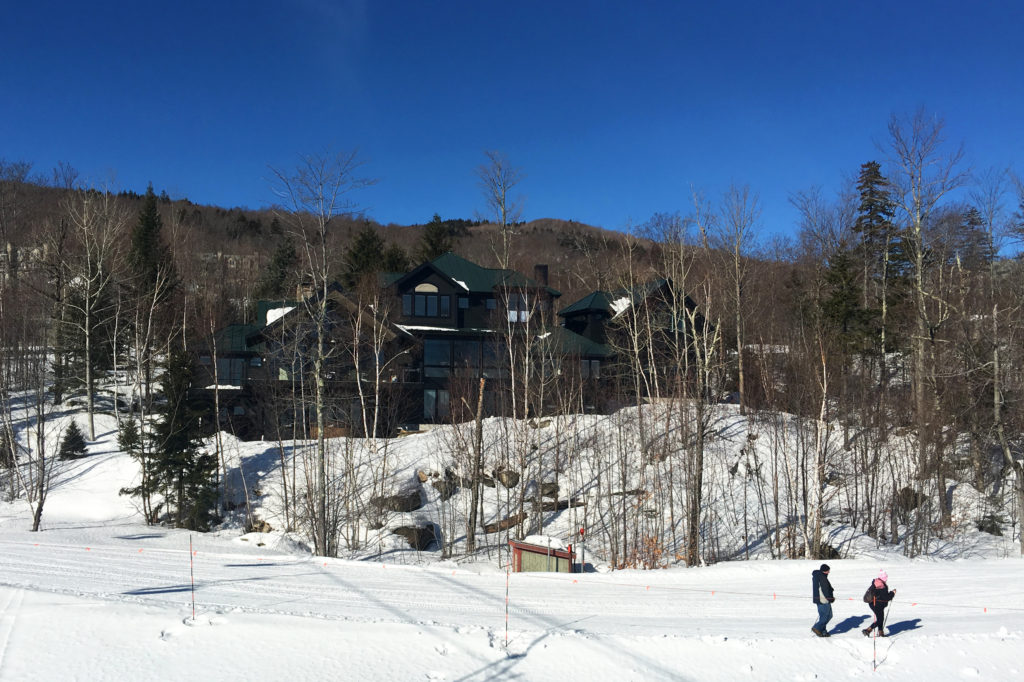 terrain parks
Of course, it's not just trails. If you're looking for challenging terrain parks, Okemo's got you covered.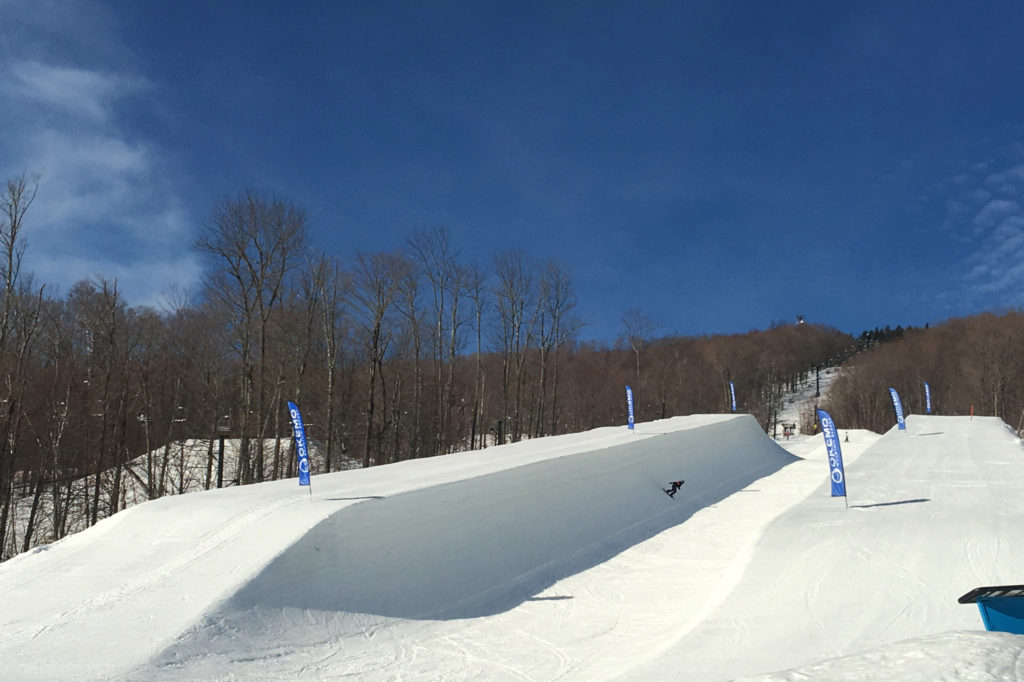 the ski and ride school
The Okemo ski school is first-rate. The little ones start in the Snow Stars program.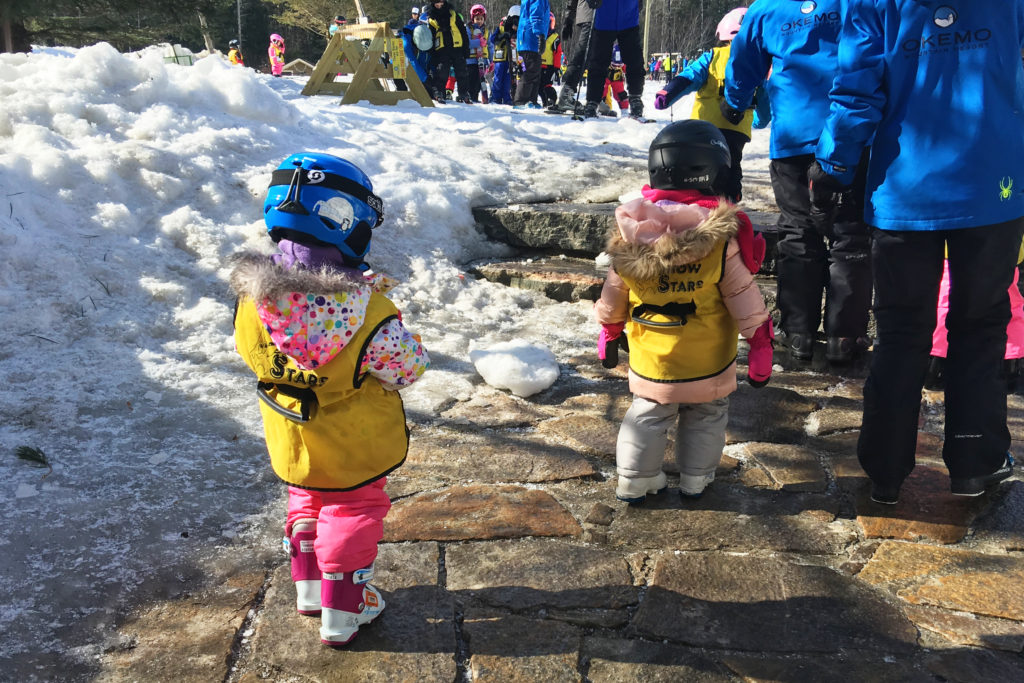 Even if you're not in ski school, should you get into a jam along the way, there's always an instructor nearby to lend a mid-mountain helping hand. Whew!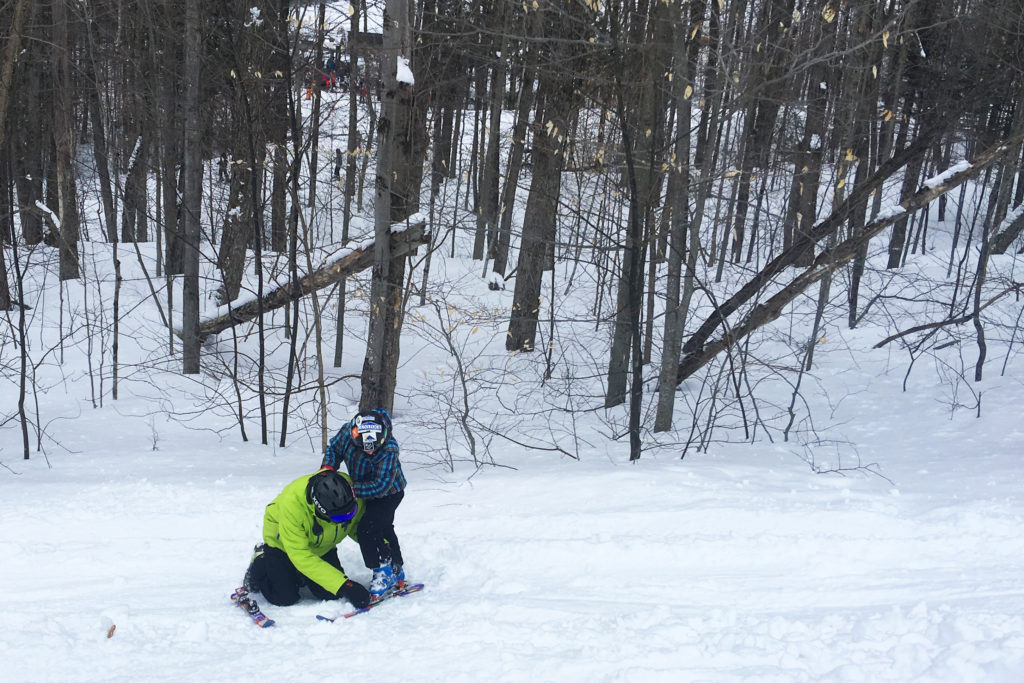 Our long-time favorite teachers are Douglas Mahoney and Jacob Pierce. They're totally awesome – and very patient.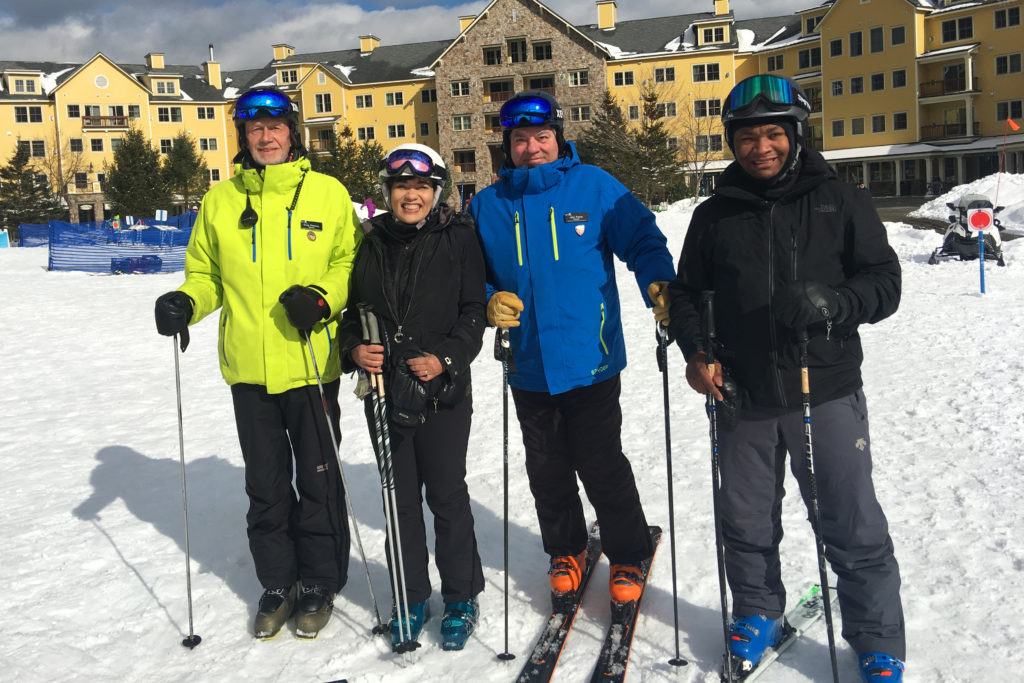 Snack options
If you can pry yourself away from the mountain for lunch or a hot chocolate, park your board or your skis and hit the Roundhouse at Jackson Gore.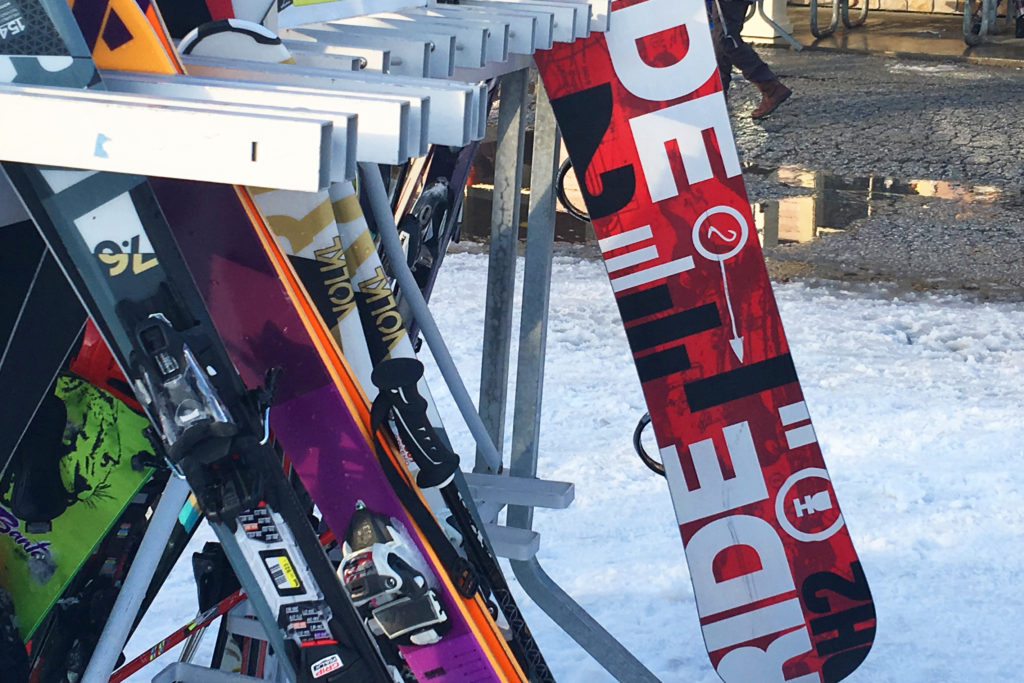 Just outside, there's a communal fire pit, and Adirondack chairs scattered throughout the covered wrap-around terrace. Perfect for people-watching or diving into a good book.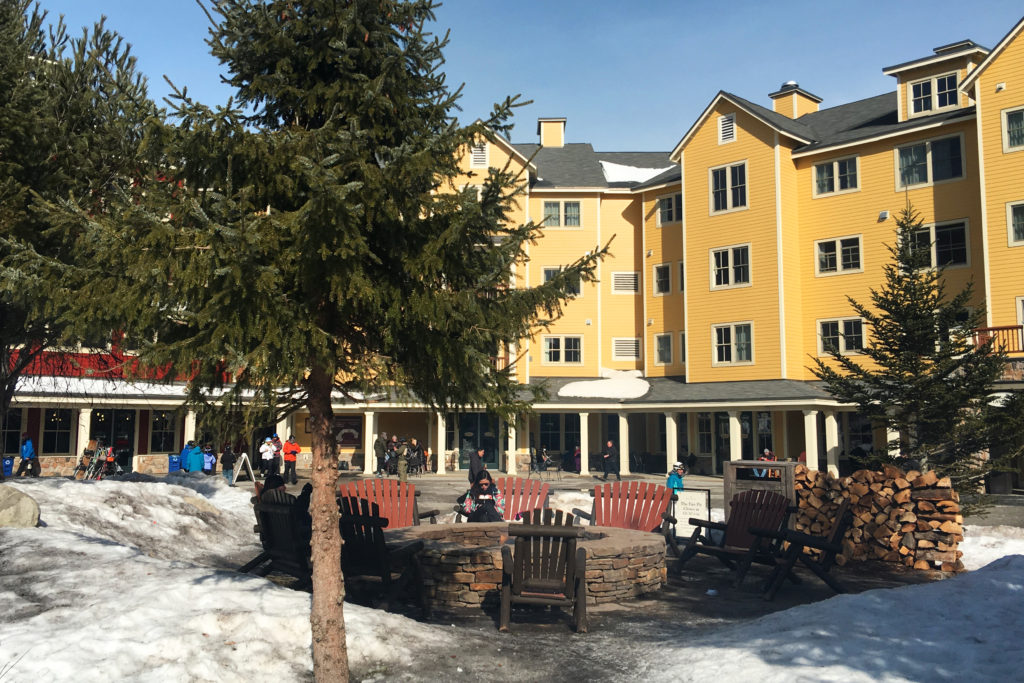 Or, if you're up for it, hit the a snow-climbing "mountain!" 'Cause why not?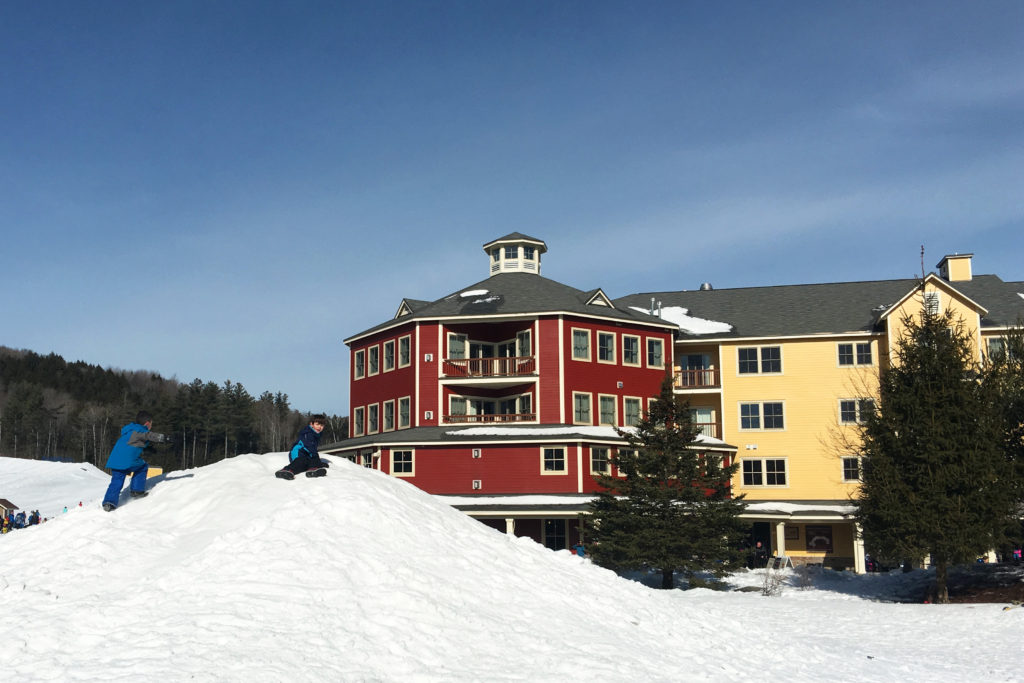 late afternoon
If you head back out in the afternoon, expect conditions to have changed (for good or for ill) since the morning. That heated and covered lift can really come in handy.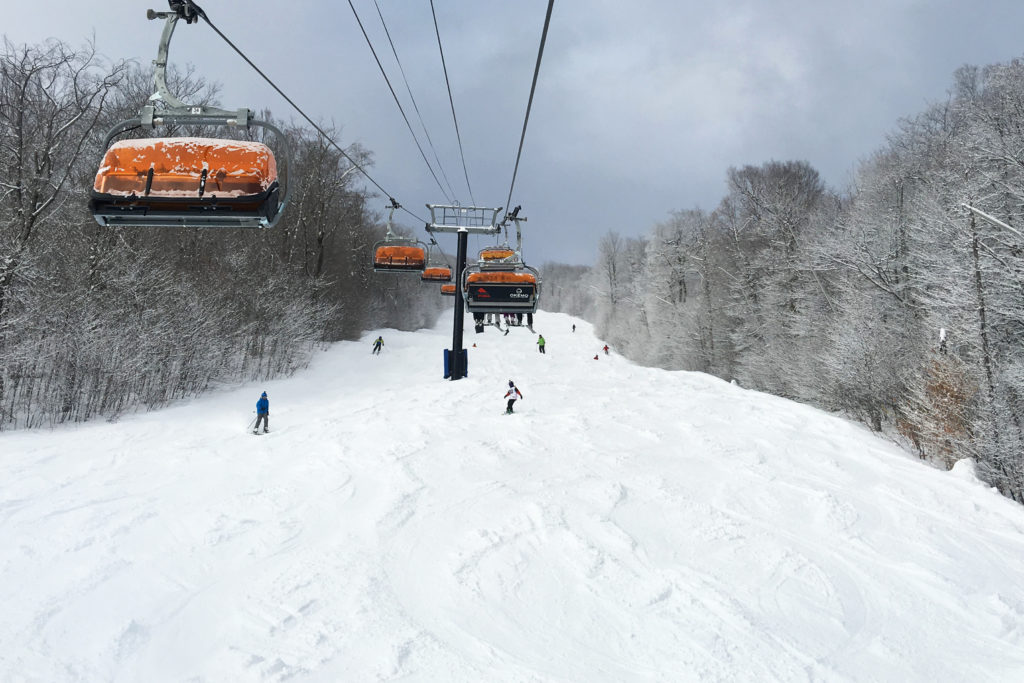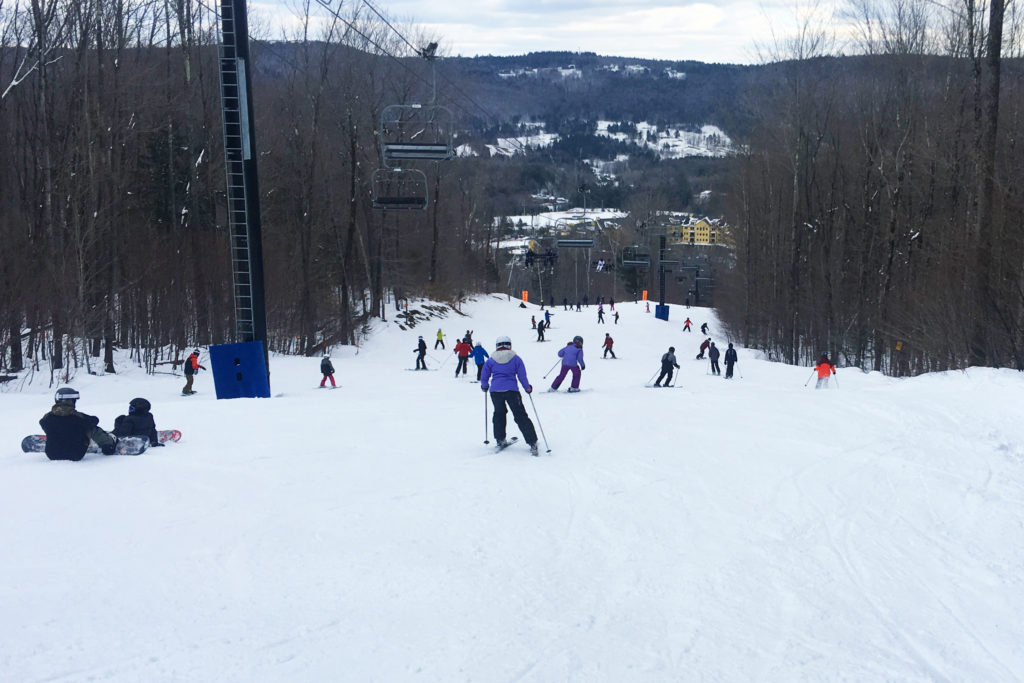 Apres-ski
All too soon, the day draws to a close. But there's a mountain roller coaster, tubing, ice skating, and an indoor-outdoor pool. Plus apres-ski drinks waiting for you at the Coleman Brook Tavern. If you go out to dinner, you might catch an incredible winter sunset.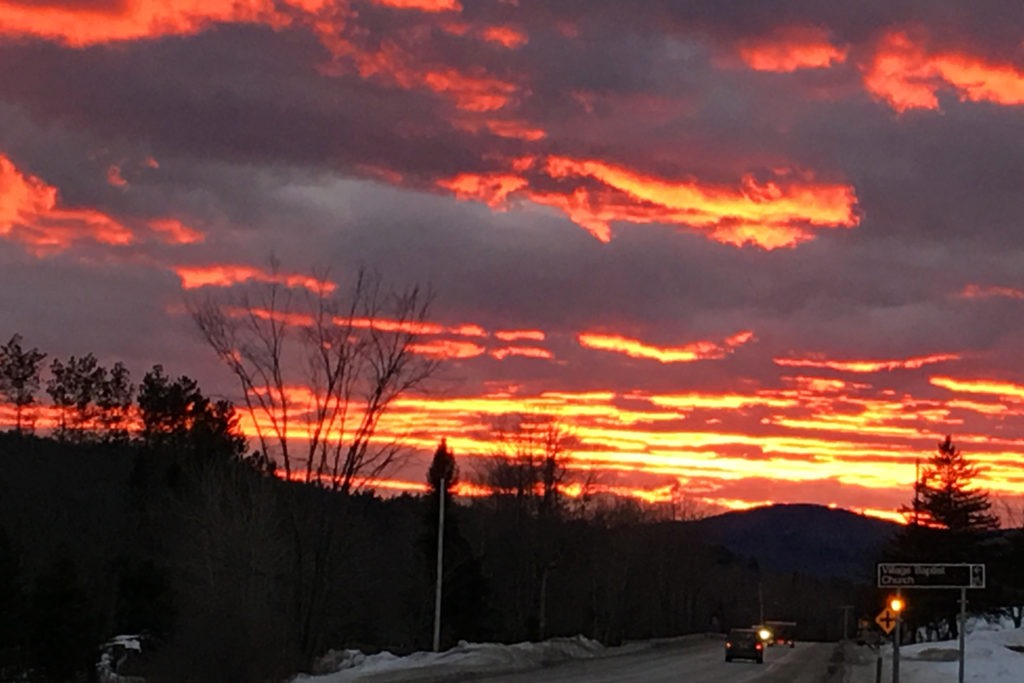 Meanwhile, back at Jackson Gore the groomers are out, the fire's on in the fireplace, and if you're so inclined, you can make your own s'mores for dessert.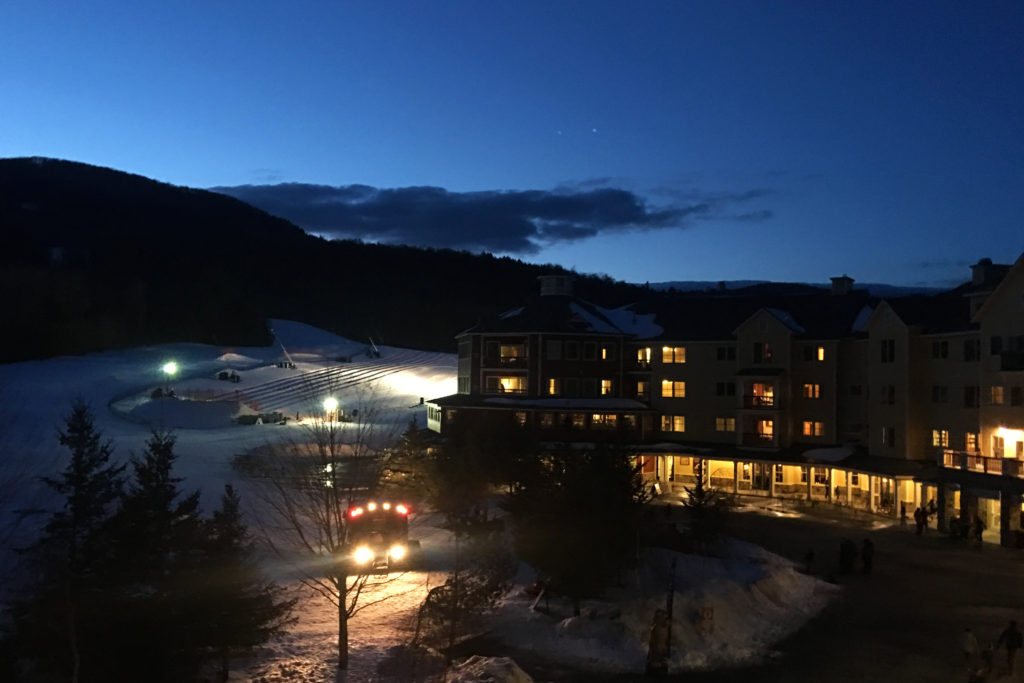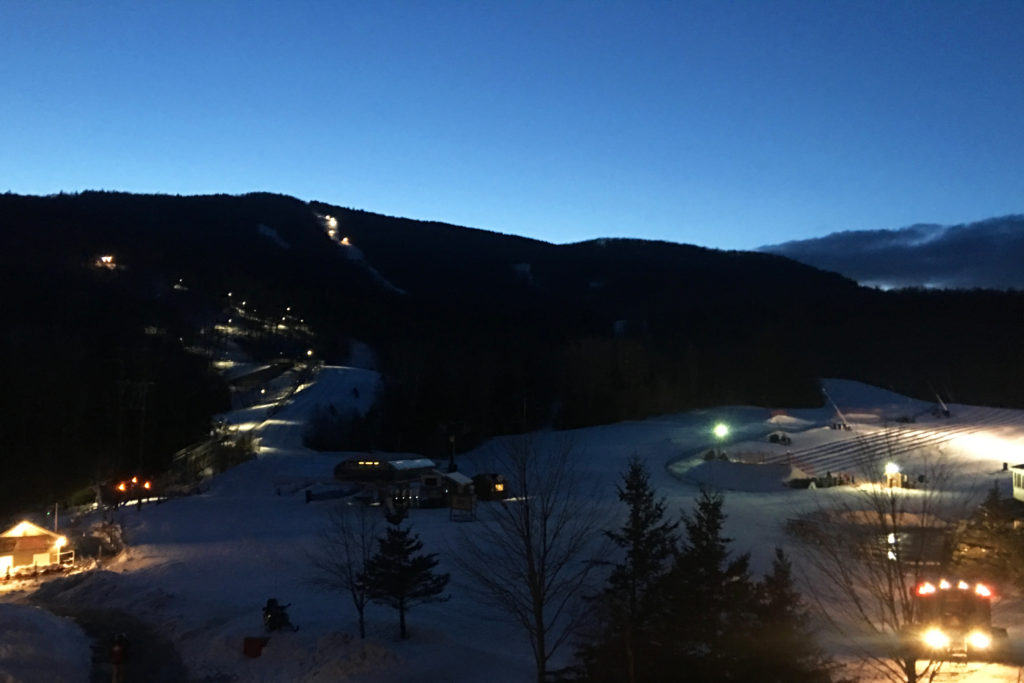 We have mogul-class pals who can ski or ride anywhere in the world, and we're sometimes surprised to run across them at Okemo. It's not glamorous, or even particularly fancy. But sometimes it's not about the glitz; sometimes it's about family and friends, and simplicity and snow. When that's what you're seeking, these mountains await.
join our community
For access to insider ideas and information on the world of luxury, sign up for our Dandelion Chandelier newsletter here. And see luxury in a new light.