TWIST: This Week in Sports Talk May 27, 2018
All products are independently selected by our editors. If you buy something, we may earn an affiliate commission.
TWIST: This Week in Sports Talk is a weekly recap of the three (and only three) things you need to know this coming week if you want to know how to talk about sports. Game on.
We start this week with news from the 102nd running of the Indianapolis 500. Star driver Danica Patrick will finish her professional racing career this weekend on the track where it all started in 2005.  Patrick's best finish at this race was a third-place showing in 2009, and she's exiting on a potentially red-hot note: it could be the warmest Indy 500 ever, as the forecast is for 92 degrees on race day. We're confident she'll keep her cool – we just hope her bae, Green Bay Packers quarterback Aaron Rogers, will be there to cheer her on.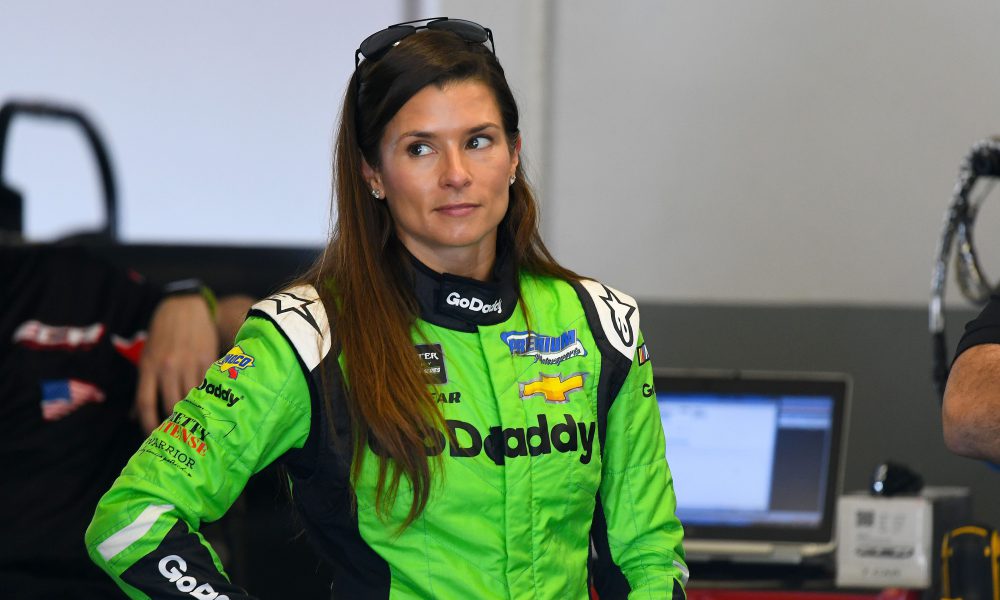 Meanwhile, for Those Who Do Not Follow Professional Sports, here's what you need to know this week. Both baseball and basketball have incredibly interesting story lines playing out right now, so this is the perfect time to join the conversation.
3 for the week of May 27, 2018:
1. NBA Conference Finals – Two Game 7's. Must know: There are nail-biters all around in the NBA right now. The Cleveland Cavaliers are in a dramatic battle with the Boston Celtics in the Eastern Conference Finals. The teams are 3-3, with a winner-take-all Game 7 tonight in Boston. The Celts are 10-0 at home in the finals, so home court advantage may be dispositive. LeBron James is attempting to reach his eighth straight trip to the NBA Finals. Since he can opt out of his $35.6-million contract and become a free agent this summer, tonight could be his last game in a Cleveland uniform. It's all on the line. Be sure to check the Game 7 results before you head into the office on Monday. Nice to know: In the Western Conference, the Houston Rockets and the Golden State Warriors are also tied – the Warriors lived to fight another day when they won Game 6 in California 115-86 last night, thanks to a heroic effort by Klay Thompson. Despite all the pre-season talk about dynasties (the Warriors have been in the last three finals and won the last two), the team has stumbled in these finals, wilting in the second half of Games 4 and 5. Now it's back to Houston for Game 7 on Monday night. Whoever wins this series will be favored to win this year's Championship. Extra credit: The Rockets' Chris Paul was out for Game 6 – word on the street is that team management was resting him for what they already viewed as the inevitable Game 7.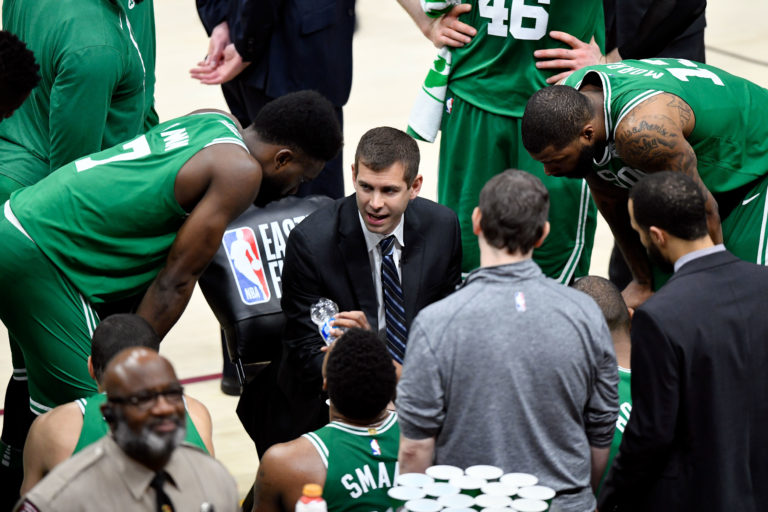 2. MLB's Yankees are on fire. Must know: The New York Yankees remain hot, but the Boston Red Sox are even hotter, making the American League East seriously fun to watch. The Yanks are still on a roll: for the first time in franchise history, the team saw a rookie hit 3 home runs in 3 days. In another first, the Yanks established a new record by hitting 4 or more home runs in 3 consecutive games on May 19-21. But they're still a game and a half behind the Red Sox. Nice to know: The National League West pre-season favorites, the LA Dodgers, have improved a bit this week, but are still 3.5 games out of first place. Extra Credit: 21-year old Yankee second baseman Gleyber Torres is the youngest player in American League history to hit 4 home runs in 4 consecutive games (actually, he hit 5 because he hit two in one game).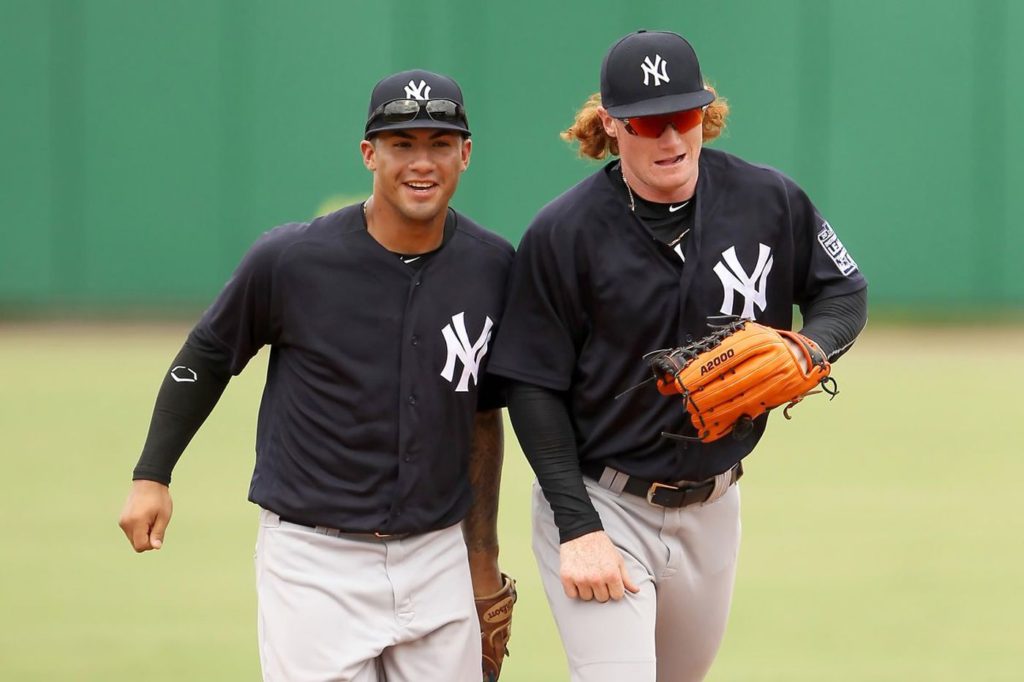 3. NFL and the National Anthem. Must know: The NFL announced this week that all players who are on the field during the singing of the National Anthem must stand and "show respect." They are allowed to remain in the locker room if they choose. Nice to know: This renewed venture into the world of politics on the part of the league has succeeded in satisfying . . . well, almost no one. Broach this subject with your sports-loving friends as a political conversation, not one about sports, and be prepared for whatever usually occurs when you talk politics with them. The owner of the New York Jets immediately announced that he will pay any fines imposed on any of his players for taking a knee during the anthem. Extra credit: Meanwhile, in Patriots Nation, there seems to be real dissension: Quarterback Tom Brady and tight end Rob Gronkowski both failed to show up for the third stage of "OTA's" – the organized team activities that are a part of the pre-season team-building process. Its bad form to be a no-show, and may be related to news that the results of Gronkowski's contract renegotiation are soon to be announced.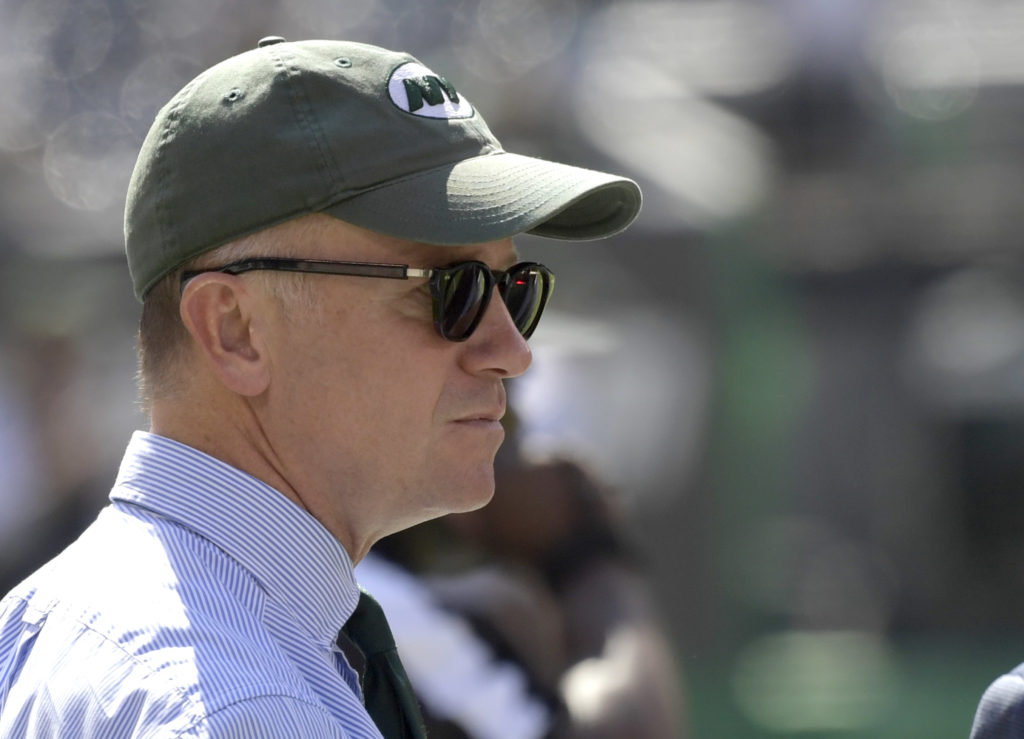 Yep, the NHL playoffs are still going on – but they're now in the home stretch. The oddly-named Vegas Golden Knights are in their first season in the NHL, and they've made the Stanley Cup finals.  (Can we just ask, who chose this name? What does it mean? And is golden a really good image for a city that runs on gambling? Just sayin'.) They'll face the Washington Capitals, who last played in the finals 20 years ago.
Finally, the French Open has kicked off on the clay courts of Roland Garros stadium in Paris. Serena Williams is playing in her first Grand Slam since leaving tennis 14 months ago to have her first child. She was then ranked number 1 — now she is ranked number 453.  The administrators of the French Open refused to seed her, so she is playing unseeded and has to play other unseeded players at the start of the tournament. Our bet is that she crushes it.
In odd tennis news that you may be able to use, Hall of Famer John McEnroe recently revealed that the current American President once offered him $1 million to play Serena in a battle-of-the sexes match. Huh?
That's it. You're good to go. See you next week.