The stunning luxury hotels of our dreams right now
All products are independently selected by our editors. If you buy something, we may earn an affiliate commission.
Here's the thing with luxury hotels – every time you think you've seen, heard about, or stayed in the best of the best, a new one opens that trumps everything that preceded it. Or a venerable one gets a multi-million dollar makeover and becomes newly relevant and enticing. Here's a list of the 10 unique, fabulous and gorgeous properties that we're currently dreaming of visiting — some old and some new, all of them properties that we've never stayed at before but have heard wonderful things about. Have you been to any of these? And what's on your list?
1. Marina Bay Sands, Singapore – this one's on our list because we love Singapore, and we really want to experience that infinity pool. There are lots of 5-star properties in Sing that are ultra-luxurious and beautiful. But there's nothing in the world like the Marina Bay Sands: the stunning architecture, the floor-to-ceiling windows, the incredible views. The show-stopper, though, is the world's highest and longest infinity pool — it sits atop the hotel and provides a panoramic view of the dynamic city-state below. Taking a dip there is high on our wish list — and it's an experience available only to guests of the hotel. Oh, and did we mention that it's right next door to the largest Louis Vuitton store in the world? A sleek urban aerie with world-class food and shopping. Yass!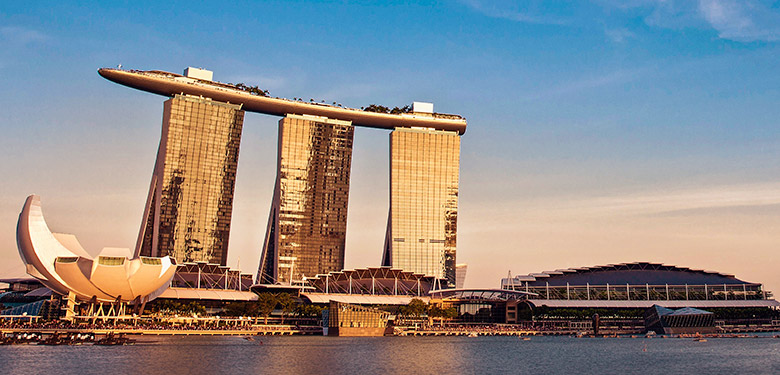 2. Deplar Farm, Iceland. Providing exactly the opposite experience is the rural Deplar Farm, a former 18th-century sheep farm in the far north region of Iceland that has been converted into luxurious adventure destination with only 12 rooms. Tucked in the Fljot Valley and surrounded by towering snow-capped mountains, it's totally off the grid. This area gets more snowfall than the rest of the country, making the resort the perfect launch point for heli-skiing and snowboarding. In summer, there's kayaking, mountain biking, salmon fishing and hiking. All year round, there are expert guides, a high-end gym and yoga studio, a heated outdoor pool with a bar, saltwater flotation tanks, and telescopic binoculars for surveying the night sky. Plus the Northern Lights! You see why this one is on our list, right?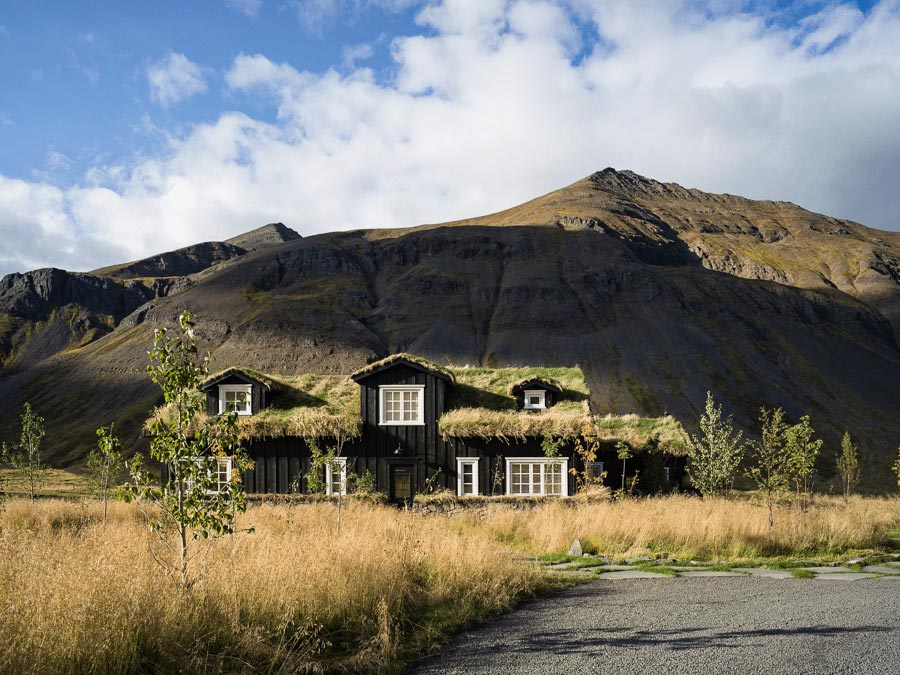 3. University Arms Hotel, Cambridge, England. Cambridge's landmark historic hotel reopens this summer following a two-year $150 million renovation led by architect John Simpson and interior designer Martin Brudnizki (who also did the Miami Soho Beach House, Scott's, The Ivy and New York's Beekman). The property has 192 rooms and suites, with views over Parker's Piece and historic Regent Street. Classic Edwardian interiors are combined with bespoke, leather-padded writing desks, low ottomans and tiered chandeliers in playful colors and rooms full of natural light. It sounds like the perfect place to start writing (or reading) a brilliant novel.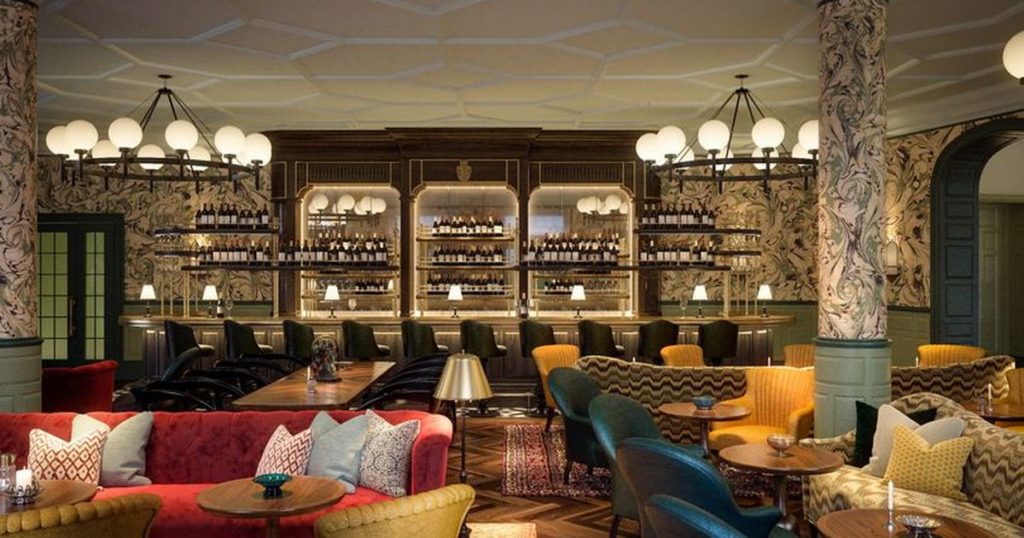 4. Amanyangyun Shanghai. This long-awaited new Aman property just outside downtown Shanghai finally opened this January. The fourth Aman in China, this one-of-a-kind property is comprised of reassembled ancient brick Ming- and Qing-dynasty dwellings. The spa draws on Chinese traditions for its holistic health, fitness and well-being programs and treatments. But the piece-de-resistance is the camphor forest. Ten thousand of the trees were relocated from the rural eastern Jiangxi province, from the village of Fuzhou. The result is an ultra-luxury hotel, a museum, and a garden all in one. It sounds like something not to be missed.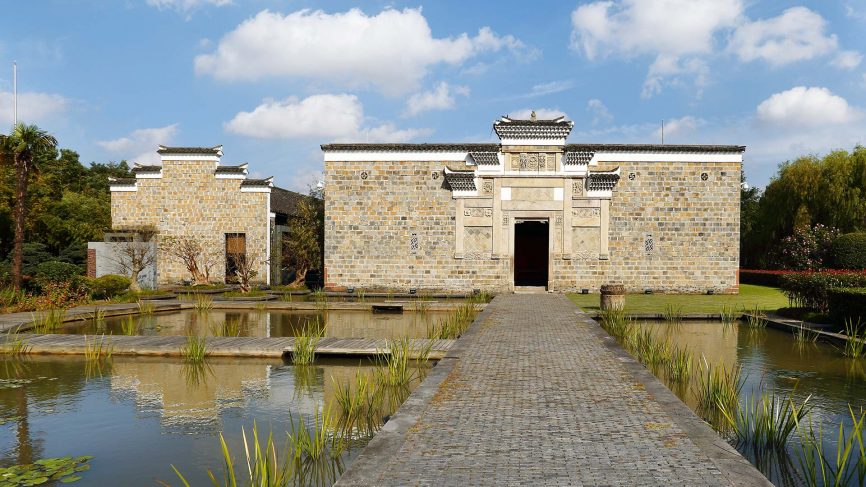 5. Adare Manor Hotel and Golf Resort, Limerick, Ireland. This 19th-century manor house is located on the banks of the River Maigue in the village of Adare, County Limerick, Ireland, the former seat of the Earl of Dunraven and Mount-Earl. Set on an 840-acre estate, the Neo-Gothic main house was closed for 18 months for an extensive renovation and restoration, and reopened just last year. The property earns rave reviews for its individually decorated rooms, many featuring 4-poster beds, claw-foot baths, antiques and fireplaces. Dining options include a riverside eatery and a casual bistro. In addition to the golf course, there's a spa, formal gardens and an indoor pool, a library, an exercise room, clay pigeon shooting and bicycles for rent. A high point is Afternoon Tea in The Gallery, where you can feel free to channel your inner Duchess or Duke.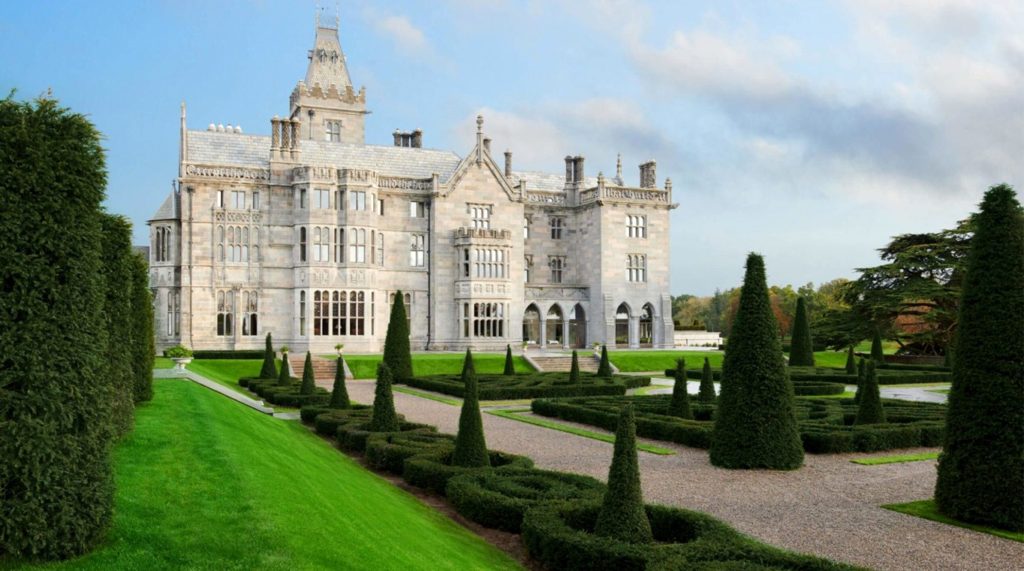 6. The Hotel Lutetia, Paris. This grande dame on the Left Bank of Paris is reopening this month. The iconic landmark property is situated in the Saint-Germain-des-Prés area, just across the avenue from the Bon Marche luxury department store. Originally opened in 1910, the building's design was one of the first in Paris that was done in the art deco style. The hotel has several eateries, including the Lutetia Brasserie, now under the supervision of three-Michelin-starred chef Gerald Passedat. The spa, the Akasha Holistic Well-being Center, features a 17-meter swimming pool bathed in natural daylight. Tres bien! Count us in.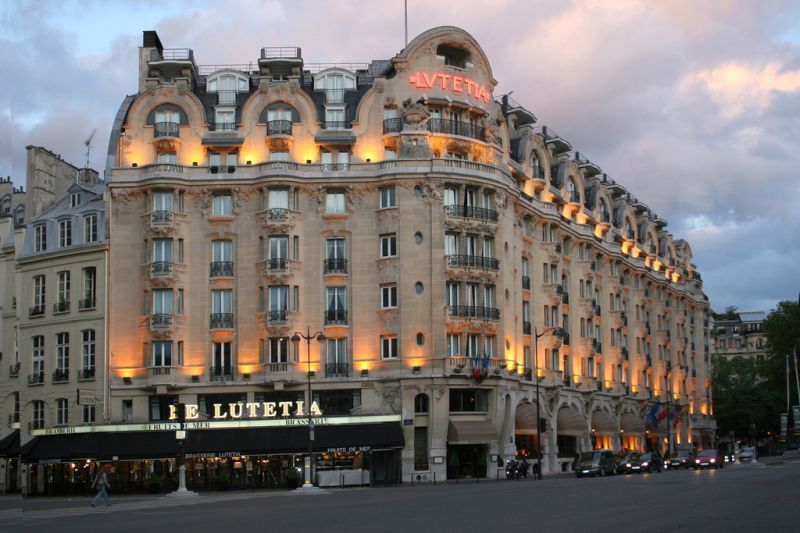 7. Bisate Lodge, Rwanda. Opened about a year ago, this eco-lodge is located next to Volcanoes National Park. Part of Wilderness Safaris' offerings, the lodge is a collection of only six villas that sit within the amphitheater of an eroded volcanic cone. The stunning accommodations give guests easy access to daily activities like guided hikes and nature walks through the park, as well as encounters with the native gorillas, golden monkeys, side-striped jackals, buffalo, and elephants. The villas provide views of the Karisimbi, Bisoke, and Mikeno volcanoes; their exteriors are created from a variety of woven materials that blend seamlessly into the surrounding landscape. And yes, there's Wi-Fi. The reforestation project launched by the resort's owners has already seen close to 15,000 indigenous trees planted in the area; guests are invited to plant their own tree in the reforestation nursery during their stay. It sounds like a dream.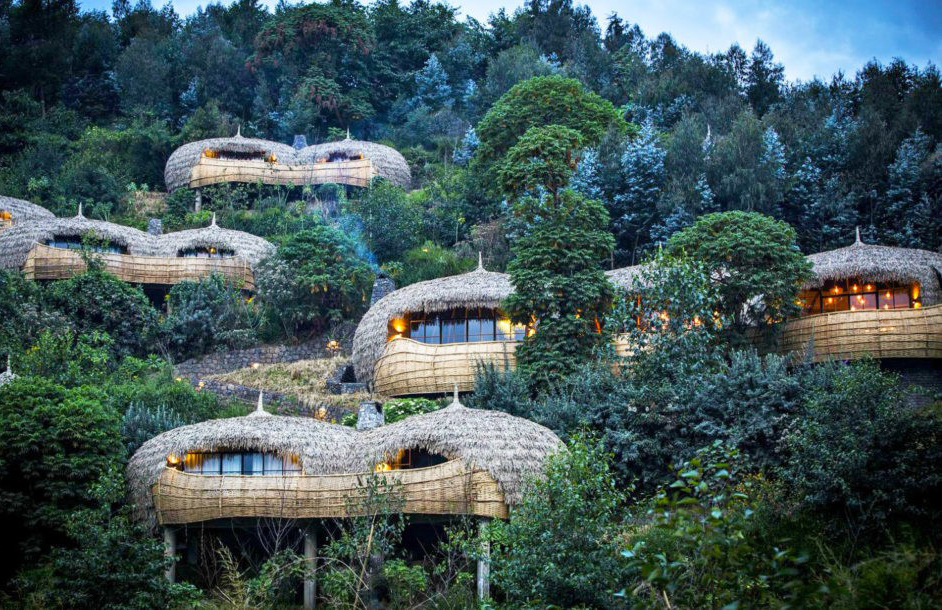 8. Awasi Iguazu, Argentina. Located just 20 minutes from the world's largest waterfalls, Awasi's new 14-room lodge is situated on the banks of the River Iguazú, surrounded by the Atlantic Rainforest, in Argentina's Misiones Province. Each of the 14 villas in this new Relais & Chateaux property is assigned a dedicated private guide and a 4-Wheel Drive vehicle, allowing guests to explore at their own pace, visiting where they want, in their own time. Built on stilts for minimal environmental impact, the 14 villas are spread throughout the jungle; each has a private plunge pool. Let's. Go. Now.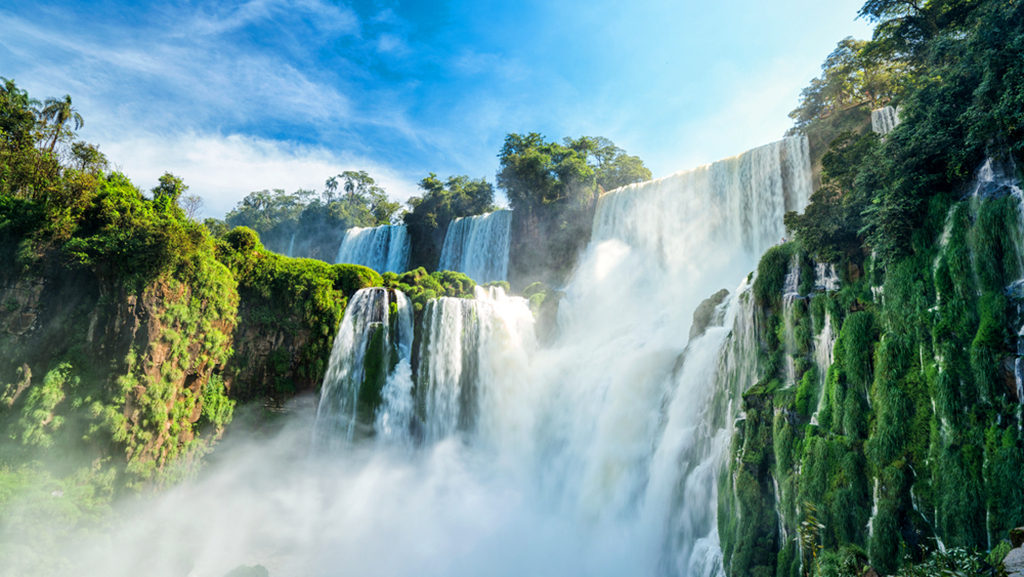 9. Babylonstoren Farm Hotel, Paarl, South Africa. Dating back to 1692, Babylonstoren is a historic Cape Dutch farm on the outskirts of Cape Town boasting one of the best preserved farmyards in the region. Its magnificent garden encompasses 8 acres, and is divided into 15 sections that comprise fruit, vegetables, berries, bees for pollinating, indigenous plants, fragrant lawns, a prickly pear maze, ducks and chickens, and more. The garden also boasts a plethora of trees of historical and botanical import. The contemporary Farm Hotel is characterized by thick whitewashed walls, elegant gables and working fireplaces. There are both suites and stand-alone cottages on the property. The Cape Dutch Manor House dates back to 1777, and has five bedrooms that will accommodate ten guests. Hotel guests are invited to join in the harvesting, pruning, planting or picking of fruits, herbs, nuts, spices and vegetables; alternatively, there are maps for five different walks on the farm. Our Paris Bureau Chief swears by this place, and we really want to see it.
10. Detroit Foundation Hotel, Detroit, Michigan. Last but not least, we're dreaming of heading home to Detroit to check out the newest luxury hotel in town. Located in a former firehouse, this new property was designed to preserve a number of its original elements, like the terrazzo floors and wood-paneled walls. Local art appears on every floor. The Apparatus Room is the hotel's restaurant, and it's getting rave reviews for its shareable feasts—like the communal pork shoulder. Vegetables are sourced from Recovery Park Farms, an organization using vacant lots to farm in the city. Dinners at the Chef's Table—led by chef Thomas Lents—sell out immediately when they are released every month, despite the $175 ticket price. There's a lot of good happening in the Motor City – we can't wait to meet this new addition to the family.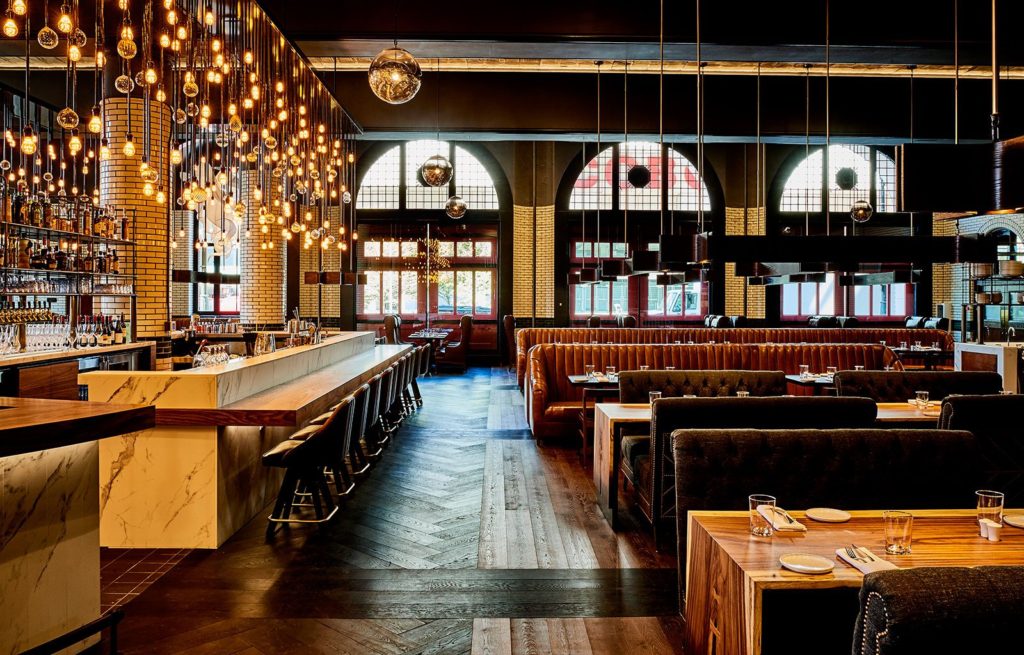 We could on, but 10 seems like enough for now. We've got our travel to-do list. What's yours?