Fireflies is a recurring series of essays at Dandelion Chandelier written by our youngest contributors. Our Fireflies are sharing how they experience life, and what they love (and don't). Prepare for sparks and flashes of insight about modern luxuries, large and small.
In this edition, Nony Odum shares her thoughts on the meaning of luxury.
I was recently asked to define what luxury means to me. When I hear the word, my immediate thought is that nowadays, it seems to mean the exact opposite of what it was originally intended. However, when done well, luxury to me means ease, marvelousness, and a deep commitment to beauty.
I'm an American born and Nigerian bred expat living in Paris' 16th arrondissement. I'm a style and travel obsessed, tennis lover endlessly on the lookout for the marvelous. After working in fashion for more than a decade and living on my third continent, luxury has taken on a whole new meaning to me.
For starters, I find the word "luxury" to be overused. It seems people think if you charge too much for something and throw in a couple of haughty sales people, you can call anything "luxury." Personally, I don't believe a place, brand or person should define themselves as luxurious. Just like its off-putting when a person declares themselves to be beautiful, or talented, or clever, a self-proclaimed "luxury" product can be a sign that in fact, the opposite is true.
I think luxury is about what is done, not what is said. It's something that has to be earned, and not taken lightly. Luxury is something that a place, a shop, a dining establishment must exude organically, authentically, and effortlessly. As a result, there are two markers that I view as the sign of real luxury:
Ease
To never appear or feel rushed or frazzled. It's living and being treated as if you are always exactly where you are meant to be at all times.
For instance, an inexpensive restaurant that does not rush you through your courses and allows you to sit as long as you need on your coffee is far more luxurious than an expensive restaurant that makes you feel that you must leave or constantly order new things to justify taking up space.
I once sat for drinks at the bar of a notable Manhattan restaurant in the West Village and was told by the bar tender that I was occupying very expensive real estate because I was taking too long to order the next round. Needless to say, that did not put me at ease. The place is expensive and the crowd is chic but can it accurately be described as luxurious?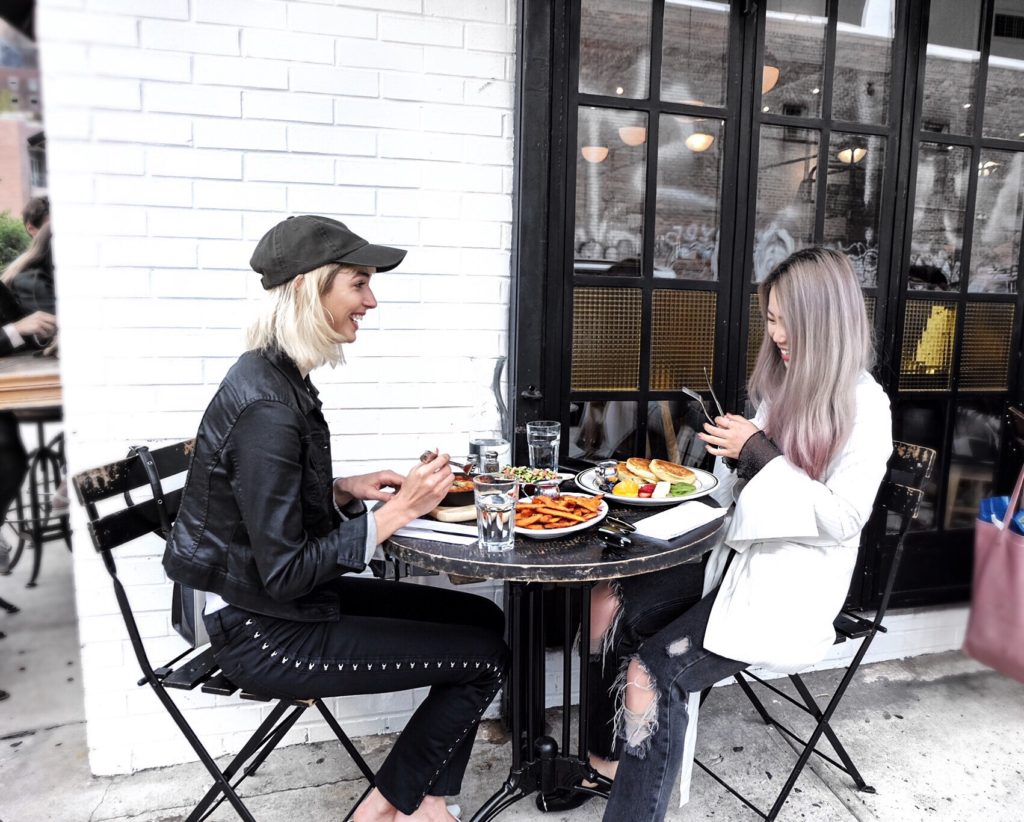 Another example is a store that delights in who they are and relishes every opportunity to show it to the world. When I was 19 my mother wanted to treat me to a small gift from a famous jewelry store. I was excited and nervous when we walked into the store in Chevy Chase, Maryland. Sadly, the sales people did not hide their disinterest in helping us.
Contrast that to a recent experience walking into Hermes on Madison Avenue to have my very old watch repaired. Mind you, it was only a repair! I wasn't spending any money and yet everyone from the greeter to the gentleman who helped me was polite, invested and delighted to talk to me about their products.
An old friend told me a story about buying her first piece of jewelry from Cartier on 5th Avenue in Manhattan. She probably spent less than their usual customers, but her salesman was patient and excited to welcome her into what felt like a sacred society of Cartier purchasers. He even served her champagne afterwards. Doubtlessly, she will never forget that experience and if she continues to ascend in her career, will likely go back to purchase again.
The best brands make you feel that you have stepped into a dream of their making and that they would consider it an immeasurable tragedy if you ever left.
Marvelousness
The marvelous is gorgeousness with no confines; unapologetic enthusiasm for the grand; the utmost quality and the markedly superior.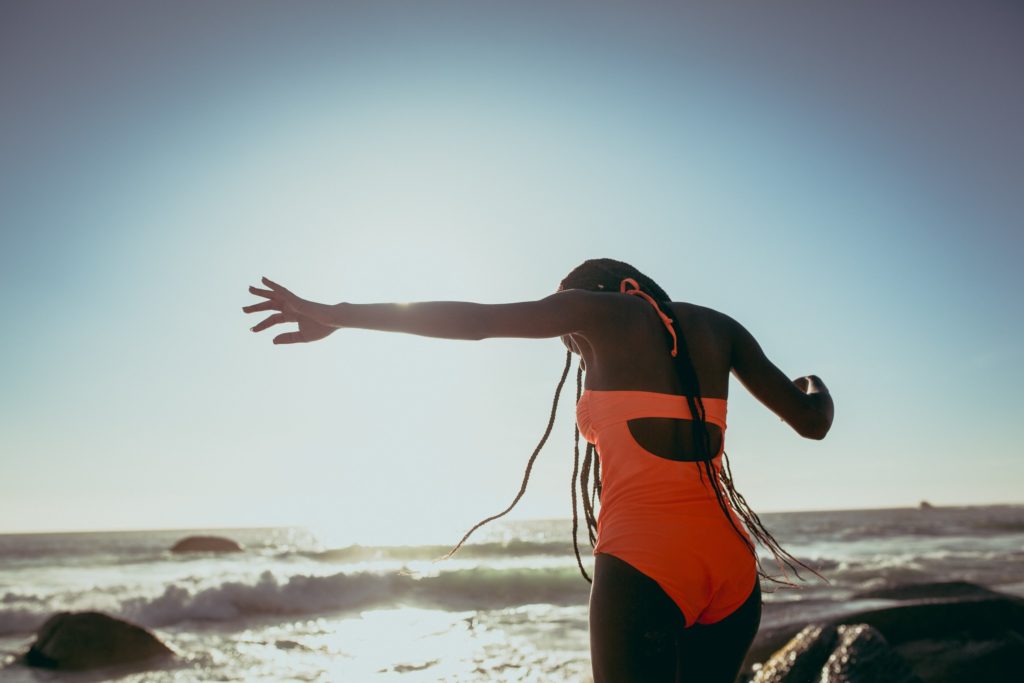 I particularly feel this way when I travel. My favorite places on earth tend to be ancient, with a deeply rooted sense of place. The joy of immersing oneself in a beautiful, old locale – even one that takes some effort to get to – elevates it from an alternative destination that is full of expensive new things in a non- descript city. Although they may cost the same, for me, one is luxurious and the other decidedly not.
For instance, its appreciation for the marvelous is what makes Italy the homeland of the arts. The centuries old pursuit of splendor is visible in everything; from churches to public squares, and from the architecture to the August holidays! Nothing is done with hesitation or in the absence of beauty.
Take for instance, Italy's Amalfi Coast, a 30-mile long embodiment of centuries old artistic and architectural appreciation of nature. Records show that the region was being enjoyed as a holiday destination as far back as the 12th and 13th centuries. The best hotels (like Le Sirenuse and the Belmond Caruso) celebrate the natural gifts of the region and pair that with great service.
But wouldn't almost any hotel exude extravagance by merely existing in this space? Not really. One would likely not get the same feeling from a brand new hotel of equal expense in a newer city like Abuja. A love of beauty for the sake of beauty matters in creating true luxury.
Another example, Paris is Paris because it is marvelous.
I moved to Paris to be with my fiancé who asked me to make a new life in this old city.  In weighting Paris against New York City, I chose Paris for the walk down Pont Alexander III with its distinctive streetlights.
I remembered the gardens of the Rodin Museum where at once you can catch a glimpse of The Thinker, the Eiffel Tower and L'hotel des Invalides all from the same spot. These are the embodiment of magnificence.
This quintessence is also well defined in a much simpler way such as over cocktails at The Ritz Hotel in Place Vendome. The smell, the service and the ambiance of the place leave no confusion that one is in a rarefied space.
Signing off
Any item, hotel, restaurant, city, work of art or music that is truly exceptional, is one that revels in its own marvelousness. To quote legendary writer Anais Nin, "I am so thirsty for the marvelous that only the marvelous has power over me. Anything I cannot transform into something marvelous, I let go. Reality doesn't impress me. I only believe in intoxication, in ecstasy." 
The next time you're out, ask yourself if the hotel or restaurant is trying to make you feel intoxicated, if the piece of jewelry or handbag brings you to ecstasy, or is at least attempting to. If you feel completely at ease, welcome, correct and excited, you are what I define as the lap of luxury.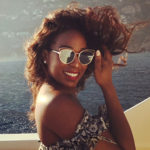 Nony Odum is an American born, Nigerian bred art and style enthusiast currently residing in Paris. She has over 15 years of experience working in the world of fashion for important brands such as Ralph Lauren, Loro Piana and most recently Calvin Klein. Her passions include cooking, tennis and travel. When not exploring the gardens and galleries of Paris, Nony can be found in Italy with her husband on the search for the marvelous.
Join our community
For access to insider ideas and information on the world of luxury, sign up for our Dandelion Chandelier newsletter. And see luxury in a new light.