With leisure travel season upon us, now is the perfect time to revisit a previous post about the best luxury suitcases. Your luggage creates a strong first impression on your fellow travelers; the people you seem to always randomly run into at the air terminal; the hotel staff; and even the private jet crew.  You wanna travel like a boss? Bring the right gear. Besides, a great suitcase just makes traveling more fun – and what better time for fun travel than now? To ensure that you've got the latest info on strong, smart, and chic luxury luggage, here's a short rundown on what's new since our last post.
In the realm of truly special suitcases, much remains the same.  We continue to adore Goyard's uber-chic roller bags, the Greenwich Travel Collection from Smythson of Bond Street and the whimsy and craftsmanship of Chanel, Gucci and Bottega Veneta.  And of course, you can never go wrong with a suitcase from the definitive house of luxury travel gear, Louis Vuitton. They've been at this a long time, and you'll get bored with their bags long before they'll ever wear out.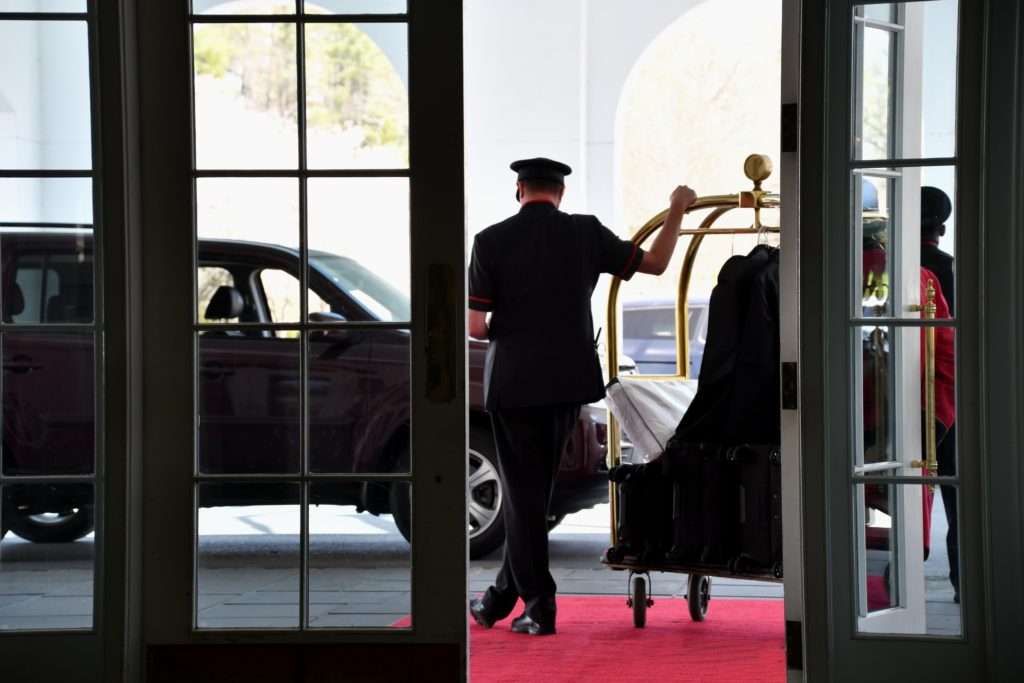 There are however, nine new options for your lust-worthy luggage list:
1. Nothing can beat Louis Vuitton – except more Louis Vuitton. The brand recently launched a new rolling trunk. Harking back to their original hard-sided trunks, the new Horizon ($3,900-4,300) is the first four-wheeled case with a completely flat back shell. Why should you care? Because the storage space inside has been optimized, thanks to the design of an external handle that frees up more interior space. The new Horizon comes in both carry-on and check-in sizes, as well as an adorable "mini-cabin" version. All three sizes are available in Monogram canvas; Monogram Eclipse; Damier Graphite; Taiga leather; natural cowhide leather; and a rainbow of 7 colors of Epi leather. Yay!
2. The limited edition Globe-Trotter x Paul Smith Trolley Case ($2,400) is truly limited-edition: the designer collaboration produced only 120 units, since its release marks the 120th anniversary of travel brand Globe-Trotter. The classic 20″ navy trolley case has been given a symbolic makeover, and the result is a light and durable navy fiberboard shell, adorned with quirky details in emblematic Paul Smith colors and stripes. Handcrafted in England, the suitcase sports a luxurious vintage look with a playful masculine twist, its striped handles and leather corners reflecting the vibrant Artist Stripe palette. Jolly good!
3. Mark Cross has reintroduced its travel trunk, creating a replica of the brand's famous overnight case carried by Grace Kelly in Hitchcock's "Rear Window." The Grace Trunk ($7,500) is almost as coolly elegant as Kelly herself – a lovely combination of vintage charm and old Hollywood glamour. Just like in the movie, if you swirl effortlessly into the room carrying this bag, the object of your affection doesn't stand a chance.
4. With all the luxury products Montblanc produces, it's hard to believe that the German brand has never offered a luggage collection.  This month, that's being remedied with the launch of the #MY4810 Trolley Collection, a five-piece line of travel bags that combines style and pragmatism.  The collection is made outside Florence, Italy in the brand's leather factory (although like most luggage, the shell of the cases is made of lightweight poly-carbonate with a nylon interior). The leather is employed in stylistic touches on the handle, the corners and on a small tab that can be personalized with three initials. For now, the collection is only available in black. Perfect for nocturnal adventures.
5. Rimowa turns 80 this year, and the octagenarian is quite spry, thanks to its cool new friends. In case you missed out on the Supreme x Rimowa collab that sold out in a record 20 seconds, the German luggage maker (now owned by luxury conglomerate LVMH) has been hard at work on new collaborations. The transparency trend rises to a new level with the new trolley from Rimowa x Off-White ($995). The collab with Virgil Abloh, artistic director of menswear for Louis Vuitton and designer of Off-White, sheathes the brand's iconic carry-on silhouette in clear poly-carbonate for a completely see-through piece of luggage. That will definitely ensure that you pack light. And presumably the TSA will love it. Rimowa also recently launched a collaboration with its LVMH cousin FENDI. The Rimowa x FENDI ($995) sports the brand's classic aluminum exterior, enhanced with with FENDI-embossed Cuoio Romano leather handles. Inside, the iconic FENDI logo is imprinted on a two-tone yellow web belt. Available in both check-in and carry-on sizes, this bag is all about living La Dolce Vita.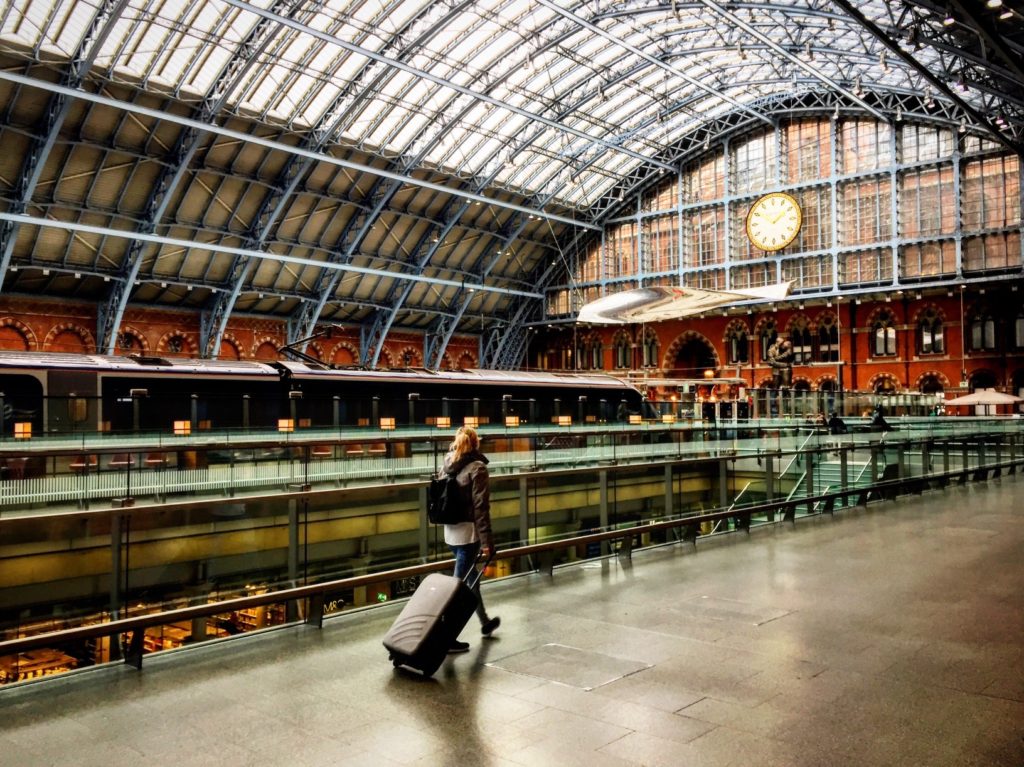 If you prefer tech-enabled "smart" suitcases, we've got some updates for you. Bluesmart and Raden are no longer in business, victims of the TSA's new rules about lithium batteries. There are however, a couple of new entries:
1. For its newest series, Incase focuses less on smart and more on power : 20,100mAh of battery power to be exact. The Incase ProConnected 4 Wheel Hubless Roller (399.95) features a USB-C and two USB-A ports and enough reserve power to fully recharge a MacBook Pro and other mobile devices for several days. The bag itself is also pretty powerful, with high quality construction. It features a poly-carbonate casing and a quick-release for removing the battery. If you can't get a smart bag, you can at least get one with sheer muscle.
2. Mobility is the promise of the G-RO ($349-749).  The brand's bags come equipped with over-sized (but lightweight!) axle-less wheels that significantly improve the ease with which you can maneuver the suitcase. The bags also feature other practical items, like a GPS location tracker, a built-in tablet stand, and a charging station with two USB ports. The exterior is carbon fiber, and there are 7 handles for ease of carrying, external shoe compartments and easy access pockets for tech gadgets. It's not the best-looking, but it might be most useful.
3. One of our favorite tech-enabled luggage brands, Away, has partnered with Dwayne Wade ($675-845) for a set of limited-edition suitcases in matte black aluminum.
4. Another tech-inspired favorite, Arlo Skye, has teamed up with Sight Unseen on a limited-edition luggage collection that's as much about creating a visual statement as it is about getting you from point A to point B.  The sage suitcase has a sophisticated color on its exterior, and a muted pastel interior print by Finnish illustrator Antti Kekki.

There you have it: the latest on the world of luxury luggage. It's changing all the time, so watch this space for further updates. In the meantime, we're totally adding that new LV Horizon to our holiday gift wish list. Bon voyage.
Join our community
For access to insider ideas and information on the world of luxury, sign up for our Dandelion Chandelier newsletter. And see luxury in a new light.