july sparklers: those who choose to shine
All products are independently selected by our editors. If you buy something, we may earn an affiliate commission.
Sparklers is a monthly series that highlights people, groups and institutions who have recently spread light in the world. Everyday, people choose to shine in ways large and small. These moments of grace and generosity don't always get reported on, and unfortunately they can be quickly forgotten. So we're sharing some of their stories. Because sometimes good news and kindness are the sweetest luxuries of all.
C.S. Lewis once wrote that integrity "is doing the right thing, even when no one is looking."  Whether in full view or completely out of sight, this month's Sparklers demonstrated how to bring that sentiment to life. From losing with dignity to standing up for the planet to silently acknowledging the hard work of others, July's Sparklers radiated light by simply doing the right thing.
Here are a Magnificent Seven actions of integrity that moved us this month:
1. Do you remember where you were when you heard that 12 young soccer players and their coach had gone missing in a cave in Thailand? And where you were when the news came that they had been found alive? We do, and many people all over the world do, too. Around the globe, people prayed for their safe rescue. And a brave and select group of people worked tirelessly on the ground, in the cave and underwater, fighting to save them. And they succeeded! It was an announcement that had us smiling for days: everyone who had been trapped was safe, and recovering, and then home with their families. Our hearts are broken at the loss of one of the rescuers, Saman Gunan, a former Thai Navy diver who was killed while assisting in the rescue effort. We extend our condolences to his friends and family, and our thanks and admiration to everyone who made this much-needed show of global unity and support possible. Your light is shining brightly all over the world.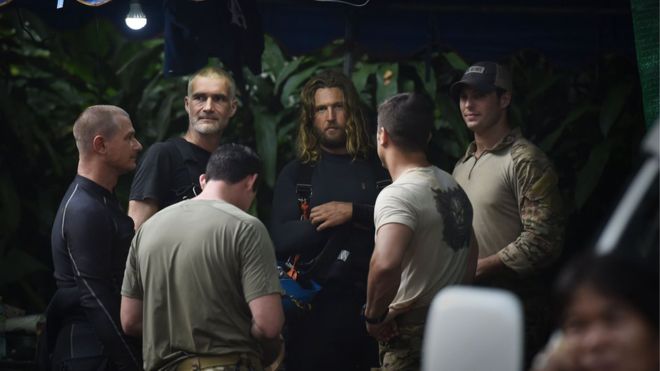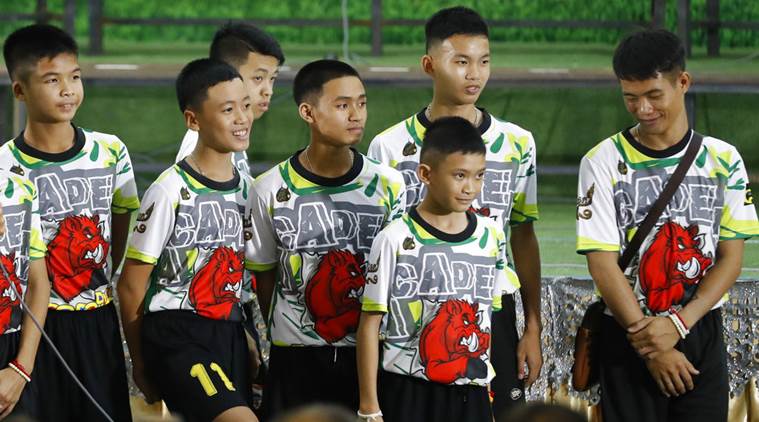 2. The World Cup has come and gone, leaving us with many memorable moments. One that we won't soon forget is the sportsmanship of the Japanese soccer team and its fans. Nicknamed the Samurai Blue, the team suffered a crushing defeat to Belgium in their last game. The loss left some fans openly weeping in the stands. But the team demonstrated moments of courtesy and respect, even in the midst of their disappointment. Among other things, they respectfully bowed to their opponents, and personally cleaned their locker room until it was spotless. A note left behind for their Russian hosts simply read "thank you" in Russian. Meanwhile, several fans voluntarily cleaned up litter in the stands, as they did following all of the other games in which the team played. Small gestures, sure — but what a terrific way to demonstrate dignity and grace even after a heartbreaking loss.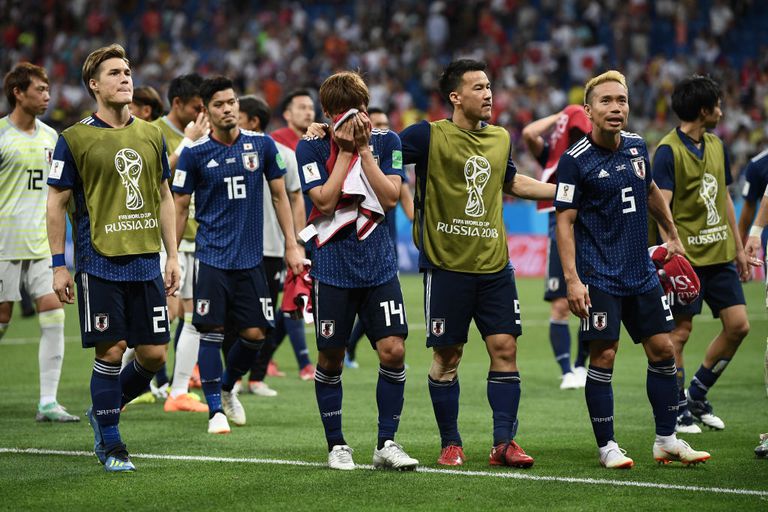 3. Gucci has launched its new Gucci Equilibrium platform, a new online platform "designed to connect people, planet and purpose". It's part of a wide-ranging 10-year plan that will see Gucci launch a renewed focus on sustainability and ethics.  The website will be used as a communication tool for Gucci's 13,000 employees, complementing a new company-wide program that will allow every member of its staff to dedicate one percent of their working time to volunteering in local communities.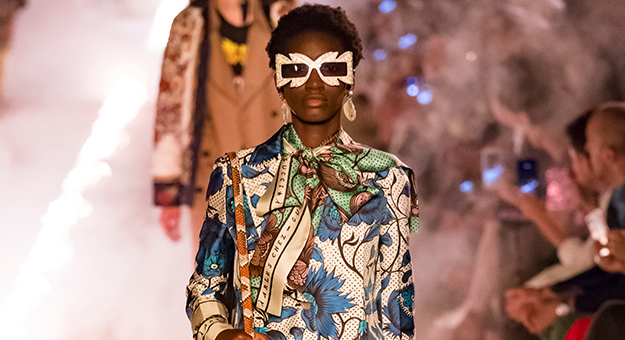 4. According to the Ocean Conservancy, the world's oceans are filled with more than 150 million tons of plastic waste. This month, several additional major corporations joined the crusade to limit plastic use. Among them are the Walt Disney Company, Starbucks, Hyatt, Hilton, Marriott, American Airlines, and several cruise lines. All are reviewing alternatives to help reduce environmental waste. For example, Starbucks estimates that its plans will eliminate more than 1 billion plastic straws each year from its more than 28,000 stores around the country.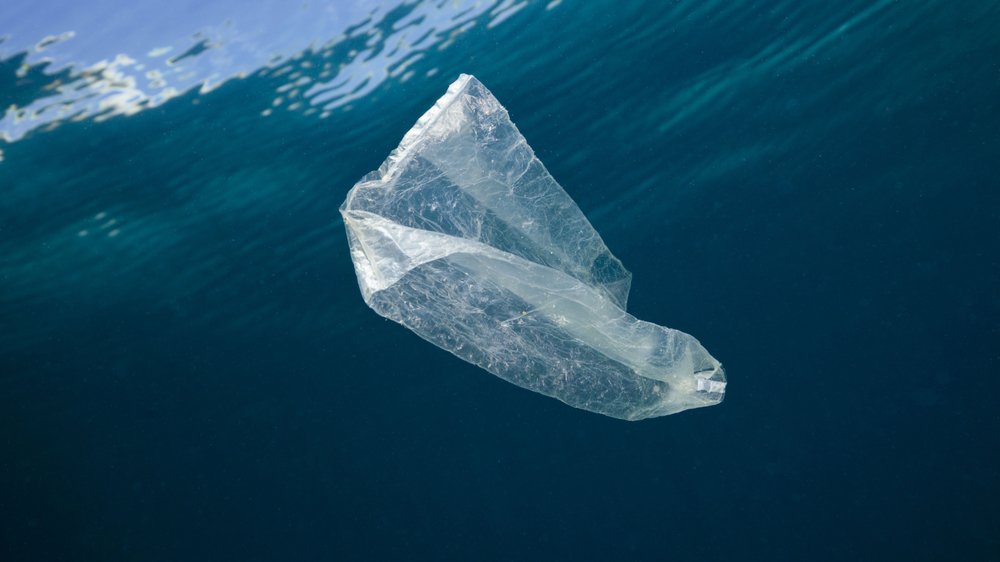 5. In local news, an exhausted group of EMTs in Toms River, New Jersey were eating breakfast after a long overnight shift when they were greeted by a pleasant surprise. After requesting their check, they instead received a receipt from the woman who had already paid for their collective $77 meal, saying: "Thank you for all you do! Have a great day! –Recovering Addict." Captain Alyssa Golembeski says that when she read the note, it brought an emotional hush over their usually boisterous group. Golembeski and her five crew members asked the manager who the anonymous benefactor was, but he said that the woman did not want anyone to know her name, and she had already left the restaurant.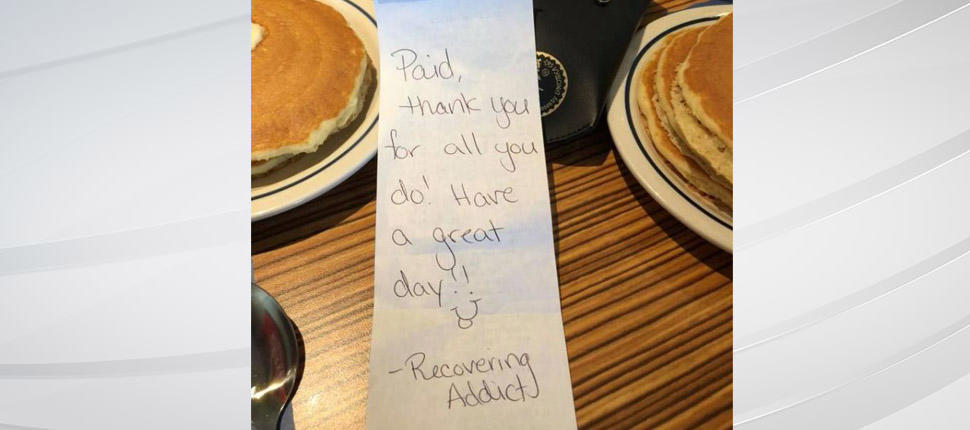 6. One organization has figured out how to transform piles of trash into beautiful public parks in an effort to fight river pollution in Holland. For over a year and a half, the Recycled Island Foundation has been collecting litter from the Maas River in Rotterdam and recycling it into floating islands. Using strategically-placed litter traps, they collect trash, then sort and recycle the materials into floating hexagonal platforms. After years of research and construction, the foundation's first recycled park, with over 1,500 square feet of space, opened this month. Not only does the public benefit from this beautiful space, but by filling the platforms with greenery and native plant species, the platforms benefit animals and offer shelter and breeding grounds for micro-organisms and fish.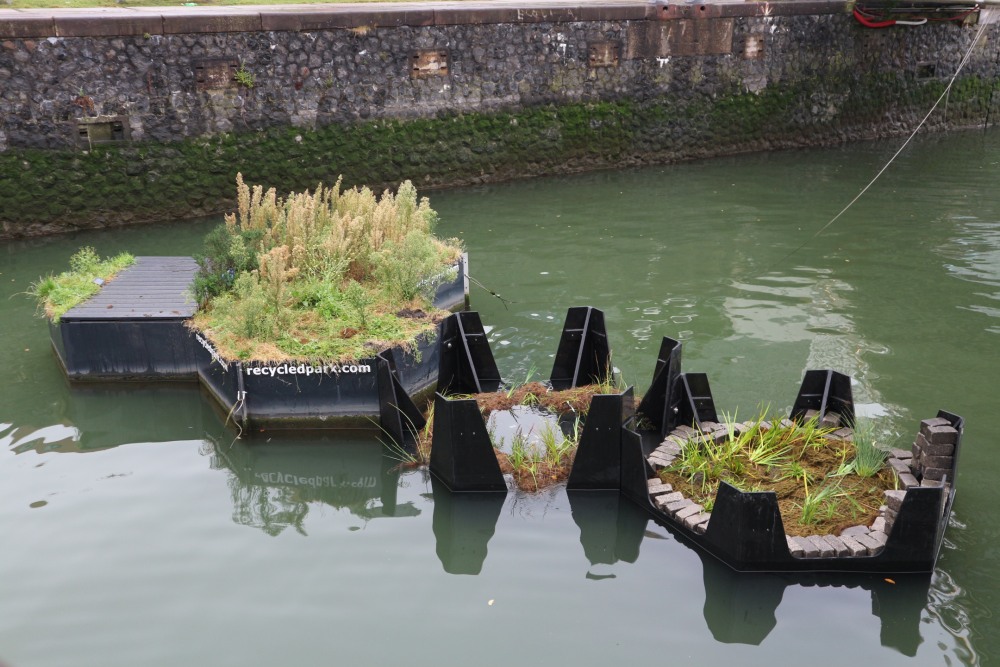 7. The Elephant Watch Camp reports that almost 30,000 elephants are killed each year, which equates to one every 15 minutes. In response to this sobering statistic, Spanish luxury brand Loewe has launched a limited edition version of its popular Elephant bag, in collaboration with Knot On My Planet and its global ambassador Doutzen Kroes. The bag has been embellished with handcrafted bead work by Samburu Trust women from northern Kenya. All proceeds from sales of the bag will be donated to the Elephant Crisis Fund, which aims to stop poaching, prevent trafficking and end the demand for ivory.