what you need to know about NCAA college football
All products are independently selected by our editors. If you buy something, we may earn an affiliate commission.
Other than prepping our sons and daughters for their first day, nothing says back to school/back to campus for us grown-ups like the start of the NCAA college football season. Here are five talking points you can use to participate in any Labor Day weekend social function (or at work this coming week) if college football becomes the topic of conversation:
1. Not Again! NCAA Division I football has its own version of the NBA's annual Warriors v. Cavaliers championship series: the University of Alabama v. Clemson University. If the preseason polls prove to be reliable, Alabama and Clemson will be two of the four teams to qualify for the championship playoffs in January 2019 for the third consecutive season. A small handful of teams, including these two, have dominated the championship playoff selections. Is 2018 the year when some other school's fans finally get their turn to celebrate?
Extra point: if someone asks you which team has a chance to break up an Alabama v. Clemson title rematch, suggest the University of Washington Huskies, who could bring a refreshing breeze of cool Pacific Northwest air to a sport thoroughly dominated by schools from the Deep South in recent years. Two Point Conversion: tell your friends to keep an eye on the University of Wisconsin as a "dark horse" team to reach the championship playoffs by playing good old fashioned "we're just bigger and stronger than you" Midwest football.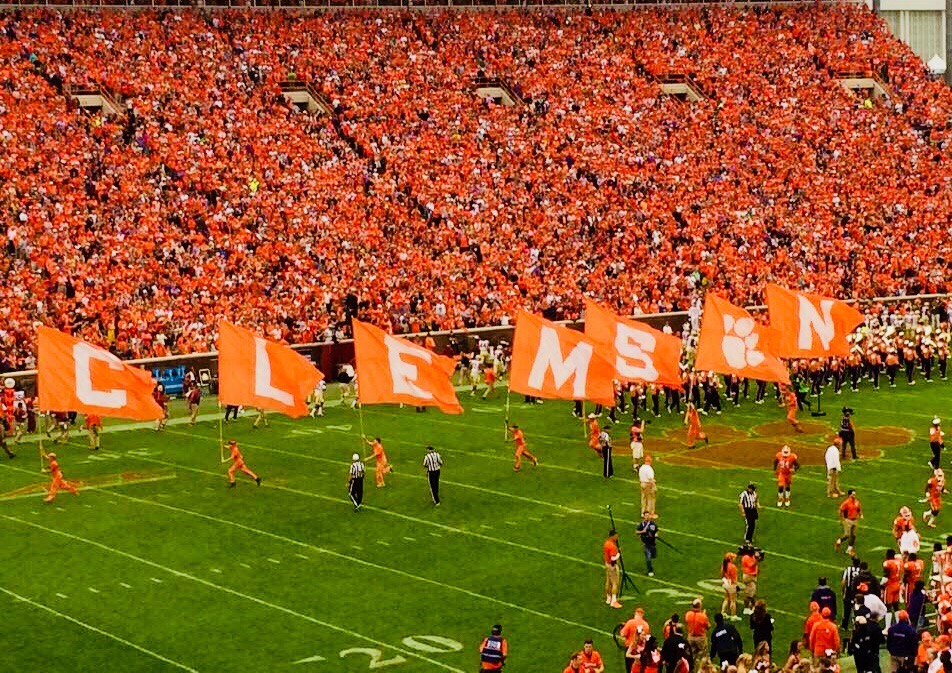 2. Who Starts at Quarterback for Alabama? Remind your conversation partners that Alabama won last season's championship in thrilling fashion when one of its reserve quarterbacks, freshman Tua Tagovailoa, replaced starter/established star quarterback Jalen Hurts late in the game. Tagovailoa rallied Alabama to victory by throwing a touchdown pass on the game's final play. Before the red and white confetti had stopped falling, pundits everywhere were asking this question: will Alabama coach Nick Saban name Tagovailoa the starting quarterback for this year's team, or return him to the bench in favor of Hurts?
Extra point: whomever doesn't start may transfer to another school after this season, raising the stakes in this decision. Two point conversion: Tagovailoa is from Hawaii. Alabama convinced a student to leave an island paradise to study and play football in Tuscaloosa. That's dominance.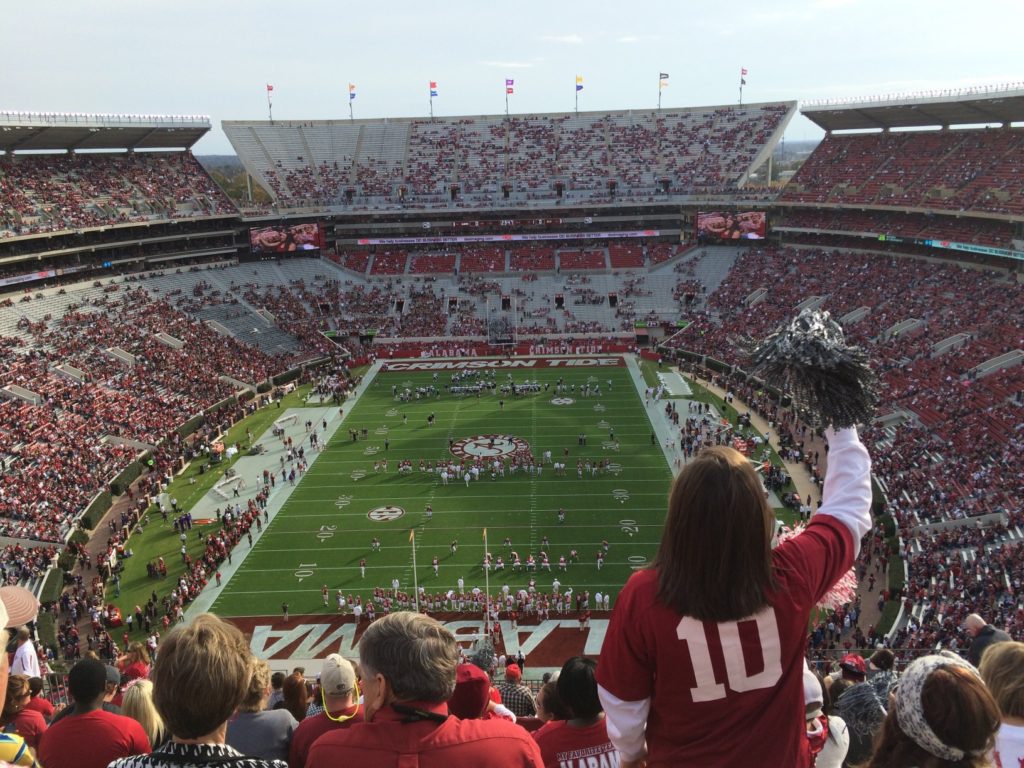 3. Coaches Behaving Badly. It's a shame that something this negative is in the top five topics at all, much less all the way up at number three. Facts, however, are facts. Two Big Ten coaches, Ohio State University's Urban Meyer and the University of Maryland's D.J. Durkin, are currently on paid administrative leave for their conduct. Coach Meyer failed to give a truthful answer to a reporter's question about whether he was aware of a recently-fired assistant coach's domestic abuse allegations at last month's Big Ten football media day press conference. Ohio State placed him on leave and hired an outside firm to conduct an investigation. After reviewing the investigation report, Ohio State's Board of Trustees voted to suspend Coach Meyer for the season's first three games. Coach Durkin's problems arise out of the tragic death of one of his players, 19-year old Jordan McNair. Mr. McNair died from heatstroke on June 13, two weeks after participating in an outdoor workout on Maryland's practice fields. Maryland cited "allegations of unacceptable behaviors by members of our football staff" reported by multiple media outlets as a factor in its decision.
Extra Point: the decisions by Ohio State and Maryland come after new stories written by investigative reporters last winter alleged that Michigan State University head football coach Mark Dantonio improperly handled sexual assault allegations made against his players. Three of the fourteen Big Ten schools have had to address alleged misconduct by their head football coaches since the end of last season. Two Point Conversion: Coach Meyer has already won two national championships. His 2018 Ohio State team is going to be good. Really good. If Coach Meyer wins his third national championship this season, it will raise an interesting ethical question: is it OK to celebrate a coach who appears to have been an enabler for one of his assistant's abusive behavior toward his wife? Philosophy 101 professors across the country may have a great exam question for next spring's finals.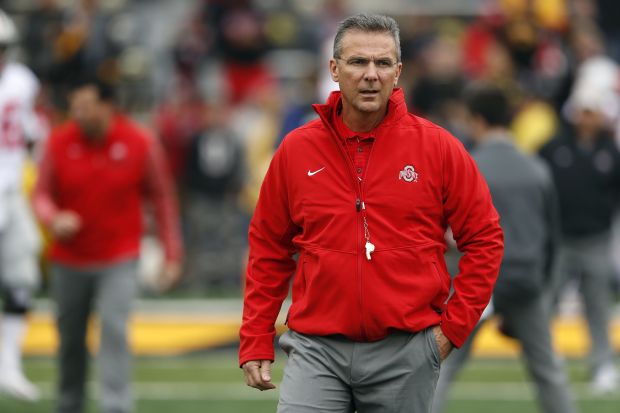 4. Who Wins the 2018 Heisman Trophy? When in doubt, this is always a successful conversation starter. College football's most prestigious award is given annually to "the outstanding college football player whose performance best exhibits the pursuit of excellence with integrity." The consensus pre-season pick is Stanford University running back Bryce Love, who finished second in the 2017 voting to Oklahoma's Baker Mayfield. The other pre-season favorites are the usual suspects: quarterbacks and running backs at the top schools in the biggest conferences who had great seasons last year.
Extra point: There is also consensus that college football's best player this year is University of Houston defensive tackle Ed Oliver. Because the Heisman voters usually select a "skill position" offensive player at a "Power 5" conference school for the award, defensive players-especially those at lesser known schools- are rarely honored. Could this year be an exception? Two Point Conversion: ask your conversation partners: "raise your hand if you'd heard of Lamar Jackson (the 2016 award winner) two years ago at this time." Practically everyone, if they're honest, will have both hands down. Remind everyone to keep their eyes open for someone who hasn't been a star-or even a starter-before this season.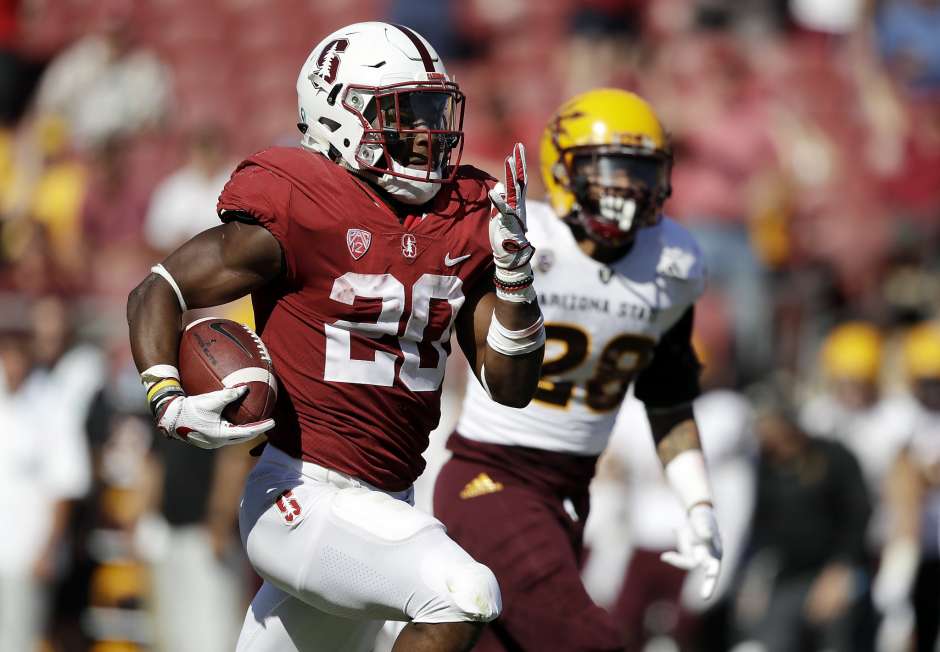 5. Mediocrity Is Not Acceptable. There are at least 30 schools with alumni and fans who truly believe that their team should finish every season ranked somewhere in the top 10. This is usually because their team has either won a championship or two sometime within the last generation (example: the University of Nebraska) or because they really, really love college football and are desperate to be great at it (example: Texas A&M University.) The reality imposed by the math (30>10) combined with the emotional irrationality of alumni and fans of football powerhouse colleges (full disclosure: I am a proud alumnus of the University of Michigan, and I plan my fall Saturdays around watching their games) causes a handful of schools every year to invest staggering sums of money in hiring a new coach who will, sometime within the next five years, return/raise the team to championship glory. The schools who've made that investment this year, and their new coaches: Texas A&M (Jimbo Fisher); the University of Nebraska (Scott Frost); and UCLA (Chip Kelly.)
Extra Point: add the University of Tennessee (Jeremy Pruitt.) Two Point Conversion: Add these schools and coaches to the work in progress on regaining past glory at the University of Texas (Tom Herman) and the University of Michigan (Jim Harbaugh) and the annual attempt to "wake up the echoes" at the University of Notre Dame (Brian Kelly.)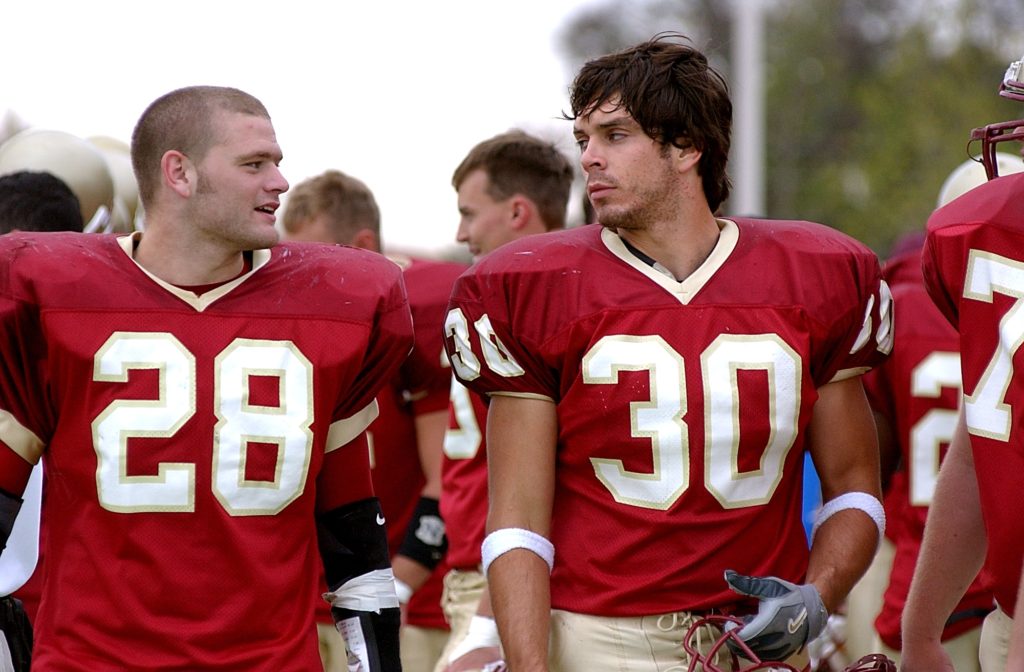 There you have it: all the story lines you'd need for a reality TV show, with the premier on Labor Day weekend and the finale roughly a week before Martin Luther King's Birthday next January. Enjoy!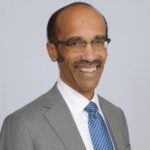 Vince Thomas is a Dandelion Chandelier reader and the brother of Dandelion Chandelier founder Pamela Thomas-Graham. He has loved NCAA football since November of 1969 when, at the tender age of eight, he was swept up in his home state's euphoria following the University of Michigan's stunning upset victory over Ohio State University. Vince earned his B.A. degree in English from the University of Michigan and his J.D. degree from the University of Wisconsin. After practicing law with a large firm for 11 years, Vince transitioned to a career in higher education. He currently serves as an Academic Dean and Dean for Continuing Education and Workforce Development at Minneapolis Community and Technical College. Vince lives in Minneapolis, Minnesota with his wife, Barbara Thomas. His favorite leisure activities are reading, running, and following the daily progress of his favorite teams: the Detroit Tigers and the University of Michigan Wolverines.