TWIST: This Week in Sports Talk September 2, 2018
All products are independently selected by our editors. If you buy something, we may earn an affiliate commission.
TWIST: This Week in Sports Talk is our weekly recap of what you need to know this week to join the conversation about sports. Read it and get in the game.
Labor Day weekend is always a big deal in the world of sports, and this year is no exception. Even if you're not a sports fan, surely you can feel the electricity in the air. The US Open, the start of the college football season, the final days before the NFL regular season begins – someone you know is in thrall to one or more of these sports, and that person is probably almost giddy with excitement.
And we say: let's embrace that excitement and joy and hope that some of it rubs off on us! What the heck, why not? What else do we have to do until New York Fashion Week begins?
For Those Who Do Not Follow Professional Sports, here are the happenings in the wide world of sports that you should know about for the week of September 2, 2018:
1. College Football Commences. Must know: The NCAA college football season started this weekend, and the head of our Sports Desk in Minneapolis has helpfully outlined the 5 topics that you can easily chat about with the fans in your life – to get the scoop, click here. Nice to know: The three marquee match-ups in week 1 are: Michigan at Notre Dame; The U (Miami) at LSU; and Virginia Tech at FSU. If your boss/spouse/secret crush attended any of these schools, check the scores before you see them again. Extra credit: Penn State narrowly escaped an upset loss to Appalachian State – final score, 45-38. Ohio State won its first game despite the suspension of its head coach, Urban Meyer, beating Oregon State 77-31. No, that's not a typo. 77. And Alabama quarterback Tua Tagovailoa threw for two touchdowns in his first college start, essentially ending the debate (for now) about whether he or Jalen Hurts should be the team's number one QB.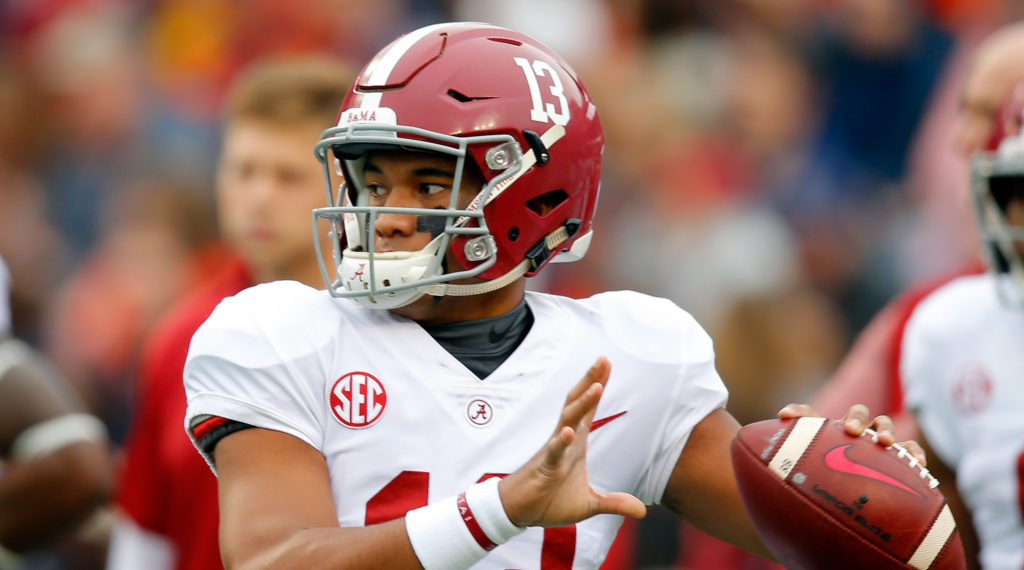 2. NFL Season Open is Nearly Here. Must know: The first game of the regular season is this Thursday, September 6th.  Nice to know: There was a flurry of activity this week as teams sorted out their final rosters. The New York Giants signed Odell Beckham Jr ("OBJ") to a record $95 million, 5-year deal, with $65 million of that guaranteed. The New York Jets traded away quarterback Teddy Bridgewater to the New Orleans Saints for a 3rd round draft pick. Star pass rusher Khalil Mack, who held out for the entirety of the Oakland Raiders preseason, has been traded to the Chicago Bears with a 6-year, $141 million contract with a $90 million guarantee, making him the highest-paid defensive player in NFL history. Meanwhile, Sam Darnold seems to have a lock on the starting quarterback role — at least for week 1 — for the Jets.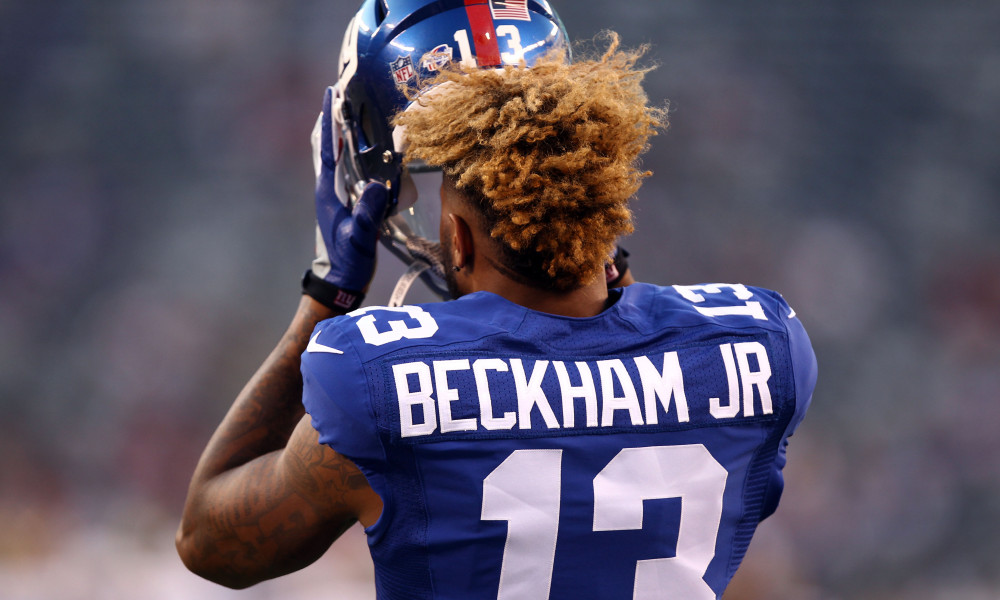 Extra credit: The New England Patriots have agreed to a contract enhancement for Rob Gronkowski with up to $4.3 million in additional incentives. Dwayne Allen took a big pay cut in order to be allowed to stay on the team. This is common with the Pats — players want to stay, even if it means less money. The Green Bay Packers' Aaron Rodgers agreed to a 4-year $134 million contract that could be worth up to $180 million if he hits all his incentives. He'll get $67 million guaranteed by the end of this calendar year.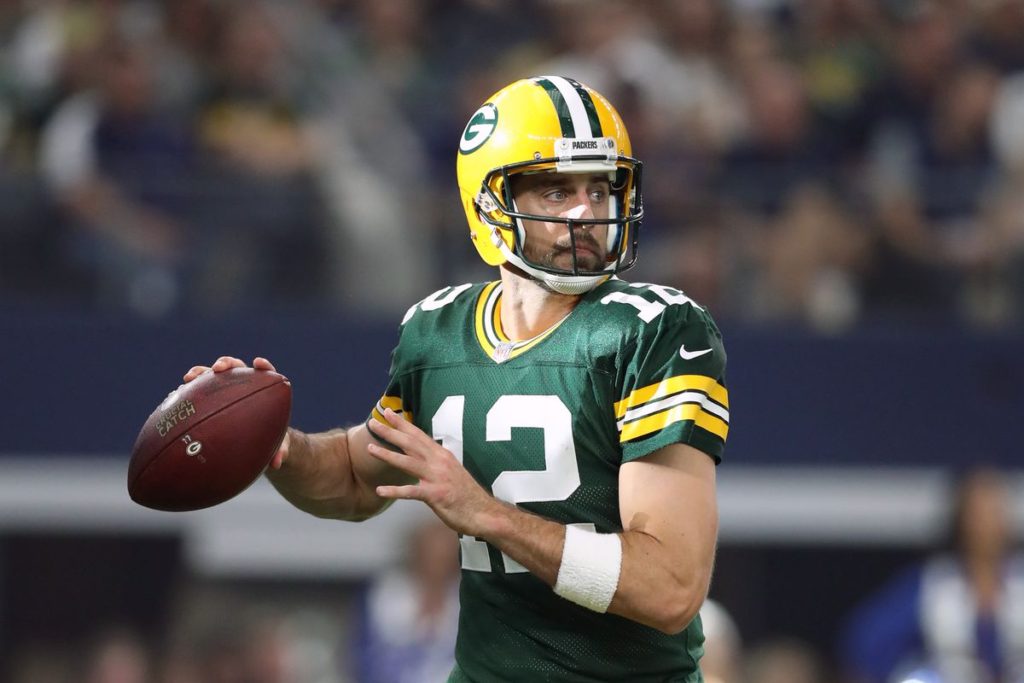 Bonus Round: Here's what life is like in the NFL: Teddy Bridgewater was traded to New Orleans as the Jets' team bus headed down I-95 to Philadelphia for Friday night's game. They stopped the bus and let him off, and he hopped in an Uber to the airport to fly to New Orleans. Life as a pro athlete is itinerant by nature. It also involves absorbing a huge amount of trash talk. Jalen Ramsey (the dude who complimented Aaron Rogers and Tom Brady by saying that they "don't suck") made some more news this week, saying among other thing that the Pats' Rob Gronkowski is not as talented as people think he is. And that Danny Amendola is no good – "if Tom Brady threw to me as a receiver, I would look great." Really? Is this a cry for help? And is it just us, or does any of this remind you of anyone else?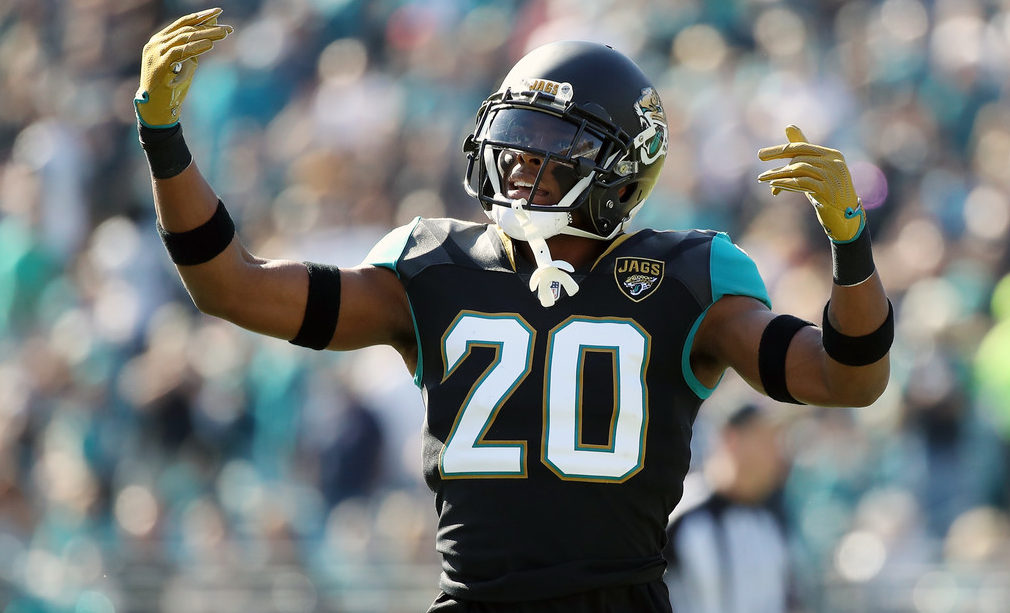 3. How About those Yankees? Must know: Just when the New York Yankees seemed to be within striking distance of their arch-rivals the Boston Red Sox, they lost 2 of 3 games in their series this week with the Chicago White Sox. The two leaders in the AL East still have six head-to-head games left this month, but it's looking likely that the best postseason outcome for the Yanks will be a wildcard slot. They're currently 7.5 games behind the Sox.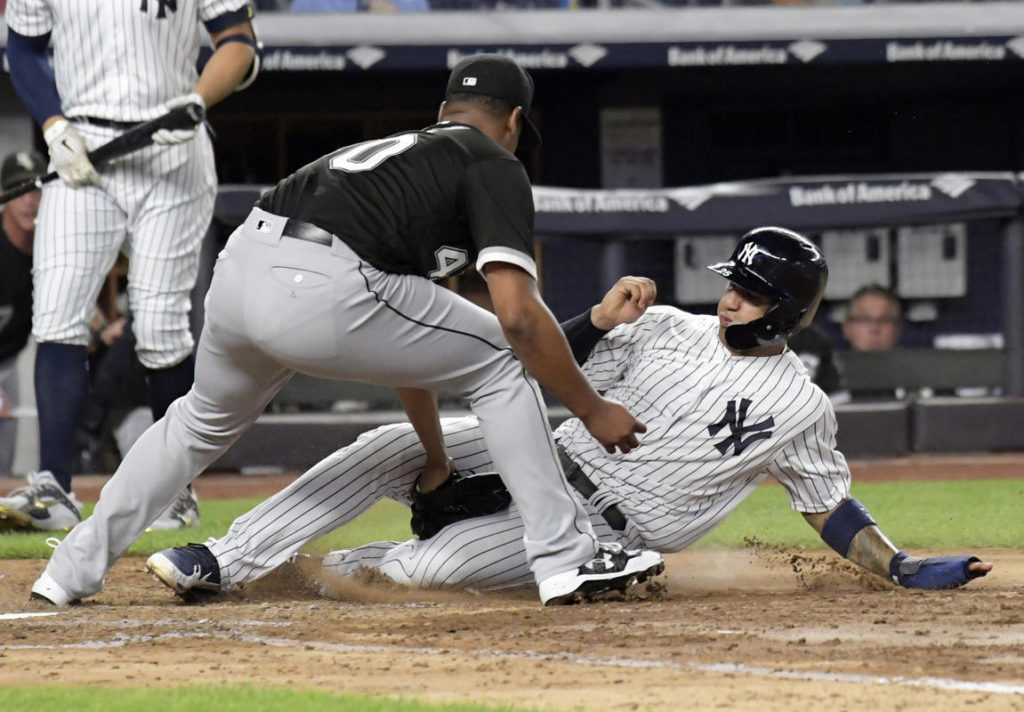 Nice to know: Yankee slugger Aaron Judge is still recovering from an injury that's taking longer to heal than expected. The good news is that catcher Gary Sanchez will be returning from the disabled list soon, and the team has bolstered their outfield with the addition of former National League MVP Andrew McCutchen. Didi Gregorius and Aroldis Chapman remain on the DL – Chapman has been the team's closer, and his absence is being felt. Meanwhile, slugger Giancarlo Stanton hit home run number 300 this week.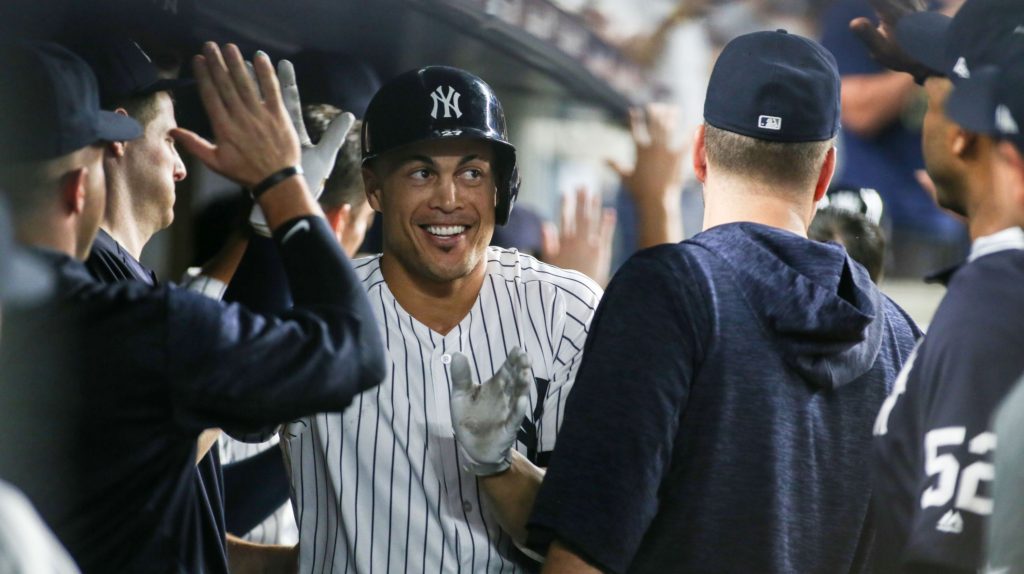 Extra Credit: As of this week, the Yankees have two rookies who have more than 20 home runs for the first time ever: Baby Bombers Gleybar Torres and Miguel Andujar. The team has broken the previous record of 24 for the number of multiple home run games in the regular season (meaning, more than one player hits a homer in a game). This is a team that lives and dies by the home run, and they're likely to break the record for the number of players with over 20 home runs in a season. The single-season record of 264 homers was set by the 1997 Mariners, and for now, that one seems safe.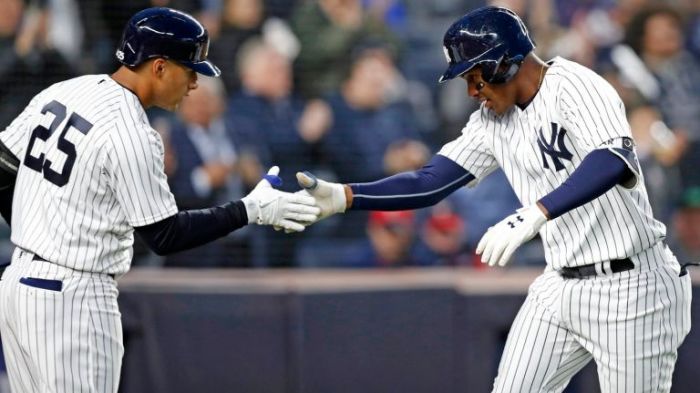 4. Too Darn Hot. Finally, the top story from the first week of the US Open at Flushing Meadows, Queens is that the heat has been on – literally. The temperature has been in the high 90's, with high humidity, for several days. On Monday night, Novak Djokovic and his opponent Marton Fucsovics received a special 10-minute break after the third set to cool off – Djokovic later reported that they ended up naked in adjoining ice baths in the locker room.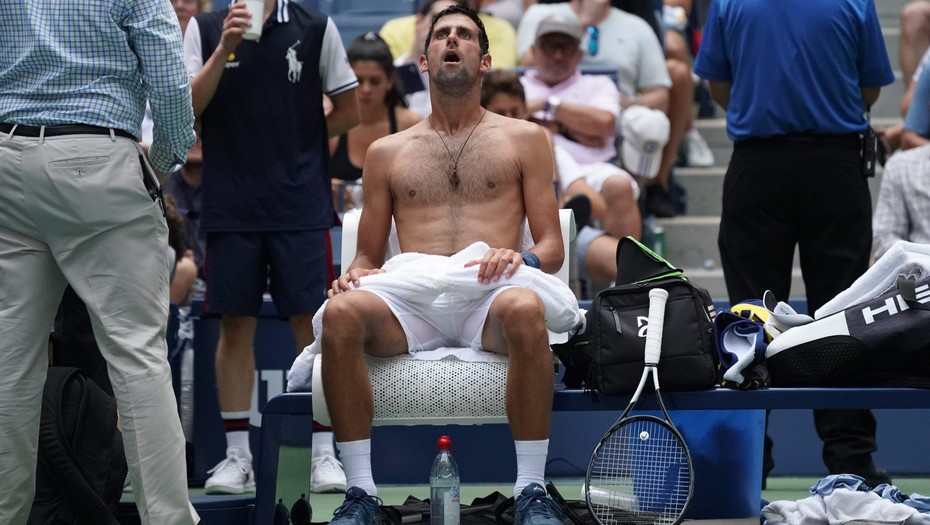 Let that image sit with you for a moment, then consider this.
Also this week in Flushing Meadows, France's Alizé Cornet received a code violation for the crime of noticing that her shirt was inside out, stepping to the side of the court, taking it off (she was wearing a sports bra underneath), reversing it and putting it back on (this all took about 10 seconds, and she turned her back to the camera as an extra precaution). The umpires issued a penalty to her for taking her shirt off on the court.  Meanwhile, every male star player — Djokovic, Nadal and Federer  — is frequently seen court side with no shirt, for long periods of time and no code violations. Wut??? Come on, USTA. This is all happening in the Billie Jean King National Tennis Center! Seriously???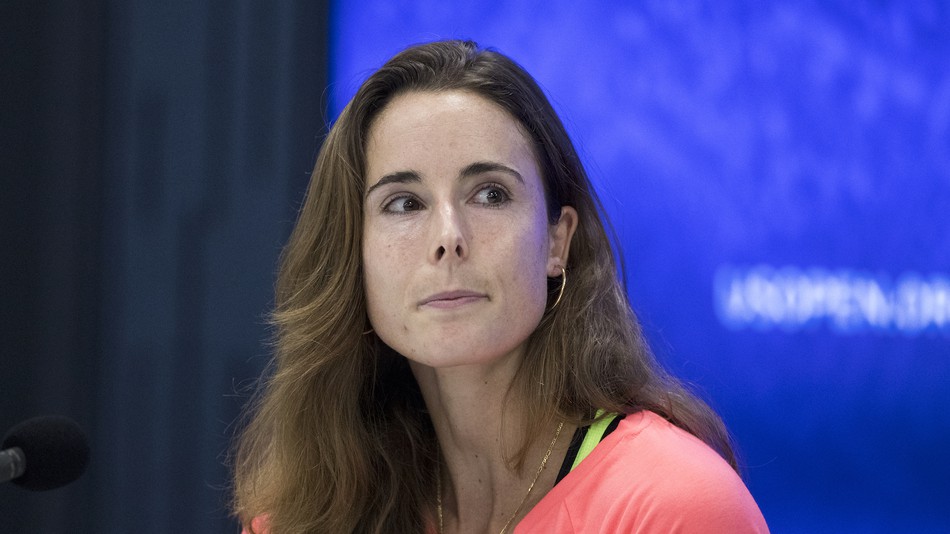 Oh, and some tennis was played this week, in addition to all the nude ice bathing and the courtside toplessness. Four of the top 5 seeded women have already been eliminated in the first two rounds: No. 1 Simona Halep; No. 2 Caroline Wozniacki; No. 4 Angelique Kerber; and No. 5 Petra Kvitova. Serena Williams defeated her sister Venus in their 30th head-to-head match-up; she advances to the round of 16. Just three of the top 10 seeds in the women's draw are still in the hunt.
That's it. You're good to go. See you next week.