Our top picks in the world of art museum exhibits right now
All products are independently selected by our editors. If you buy something, we may earn an affiliate commission.
September is an important month in the world of the visual arts – it's a time of transition, and an ideal moment to explore. The blockbuster museum exhibits of summer are closing soon, and a number of new significant exhibitions and museums have just opened. Of course you know about Heavenly Bodies and We Come in Peace at the Met in New York (closing on October 8 and 28, respectively, so don't wait if you haven't seen them yet). Here are over a dozen other art museum exhibits currently on view that we would love to see — if time and our travel budget would permit it, we'd visit all of these in the next few weeks. Are you in?
1. Theaster Gates: Black Madonna at the Kunstmuseum in Basel, Switzerland showcases the artist's reflections on sacred texts and on the black woman. Gates notes: "There are all these homages that are paid to the idea of the power of women—in this case, to survive traumatic acts against their sons [and husbands]. People like Coretta Scott King. Part of the reason that this thing is so absolutely relevant in Basel is because the city has this amazing paper-milling history. The paper mills, the printing presses and really important writers resided around Basel. How could the image of the black woman or the idea of blackness with this strong, iconic commitment to printmaking and letterpress—what might those things feel like together?" On view through October 21, 2018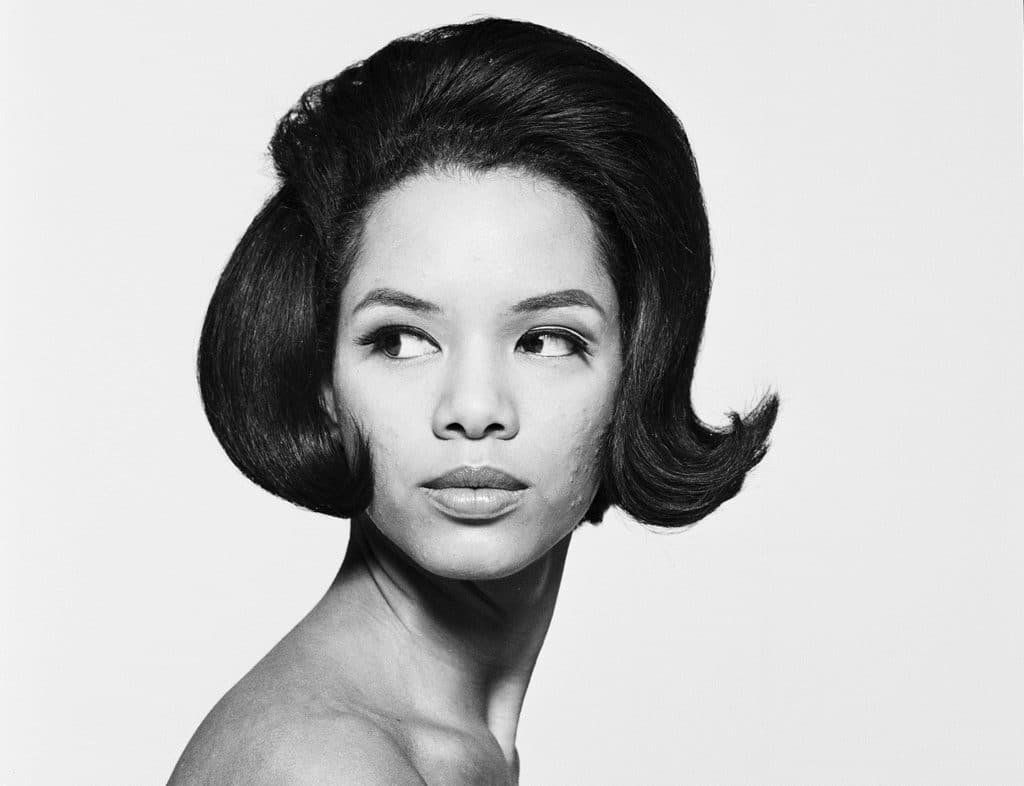 2. Mika Rottenberg at the new public art gallery Goldsmith's Centre for Contemporary Art in South London. A warren of "found" spaces in a former Victorian swimming baths complex next to Goldsmiths Art College has been converted into a sequence of seven distinctive and sometimes quirky gallery spaces. Among them are the Tank Gallery, which consists of two former water tanks. Housed next to the birthplace of many young British artists, the new space opens with a solo show by the provocative Argentine video artist Mika Rottenberg. On view through November 4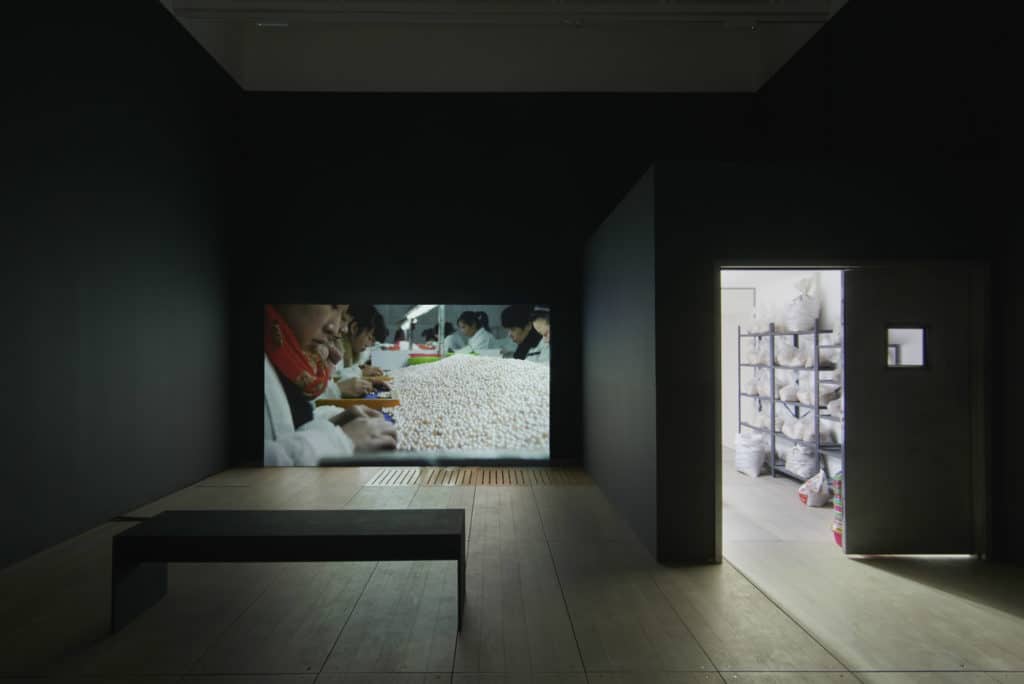 3. Orlando at the Present Time at Charleston Barns in Sussex, England. This Sussex farmhouse was the "country base" of the Bloomsbury Group: the home of artists Vanessa Bell and Duncan Grant, it was a lively meeting place for their circle of writers, painters and intellectuals, full of an eclectic collection of furniture, textiles, books and ceramics. This month saw the opening of a new building by Jamie Fobert, architect of Tate St Ives, along with a restaurant and events space in a pair of 18th-century farm buildings. The opening exhibition for the complex will bring together contemporary artistic responses to Virginia Woolf's landmark novel Orlando: A Biography, as this year marks 90 years since the novel's original publication. Works by artists including Kaye Donachie, Paul Kindersley, Delaine Le Bas and Matt Smith will be shown – alongside rarely seen letters, photographs and objects pertaining to the original publication of the novel. On view through January 6, 2019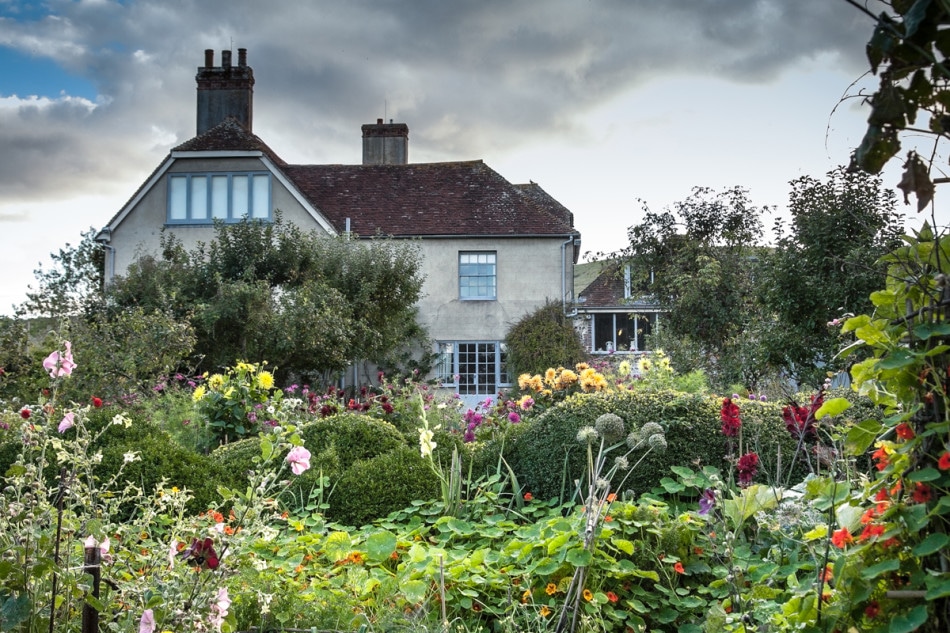 4. TeamLab at the Amos Rex Museum. The futuristic subterranean Amos Rex Art Museum has opened in Helsinki, Finland, taking over the site of the 1940 Olympics. The new $60 million private museum, in a vast underground space, will house the late local arts patron and newspaper publisher Amos Anderson's holdings of nineteenth- and twentieth-century Finnish art in addition to other works. The new space debuts with an installation by Japanese art collective teamLab. The Tokyo-based 500-member interdisciplinary art collective consists of artists, programmers, CG animators, mathematicians, architects, graphic designers and writers. Their algorithm-based art interacts with and is often co-created by its viewers, challenging conventional notions of art and authorship. On view through January 6, 2019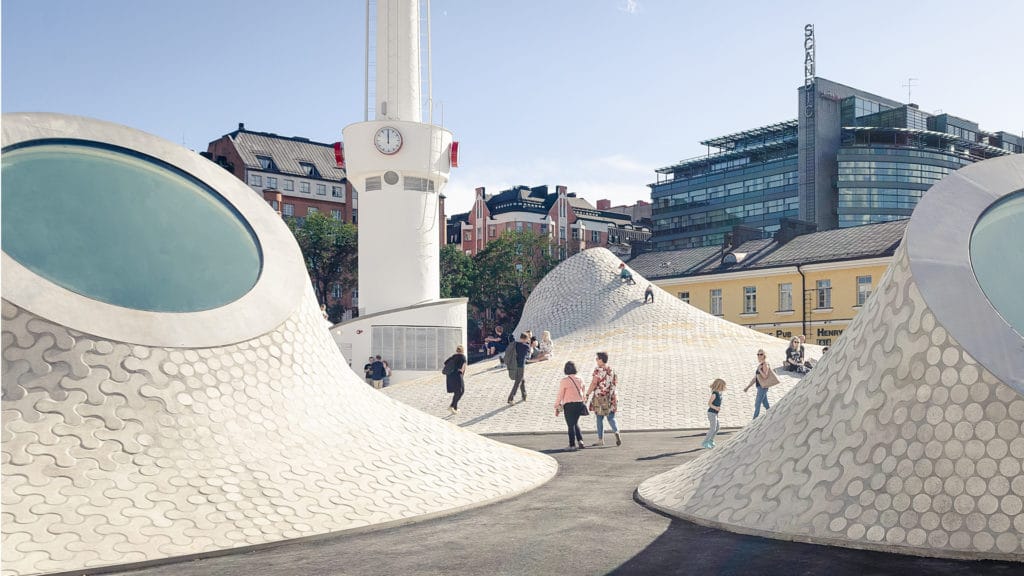 5. Heroes & Sheroes: The Art and Influence of Ruth E. Carter in Black Cinema. The Heinz History Center in Pittsburgh is the international premiere of a travelling exhibition of the work of Ruth E. Carter, the costume designer behind Black Panther, Malcolm X, Selma, and Amistad. Carter's film career spans three decades and over 60 film and television projects; she's been nominated twice for an Academy Award and once for an Emmy. Her work is the result of meticulous research and collaboration, and an eye toward both the past and the future. For example, to wardrobe the citizens of Wakanda for Black Panther, Carter drew upon the color symbolism of the Maasi people; samurai armor, and the jewelry of the Ndebele women – she also deployed 3-D printing technology. The multi-media exhibit is a master class in her use of color, textiles, and functionality. On view through December 2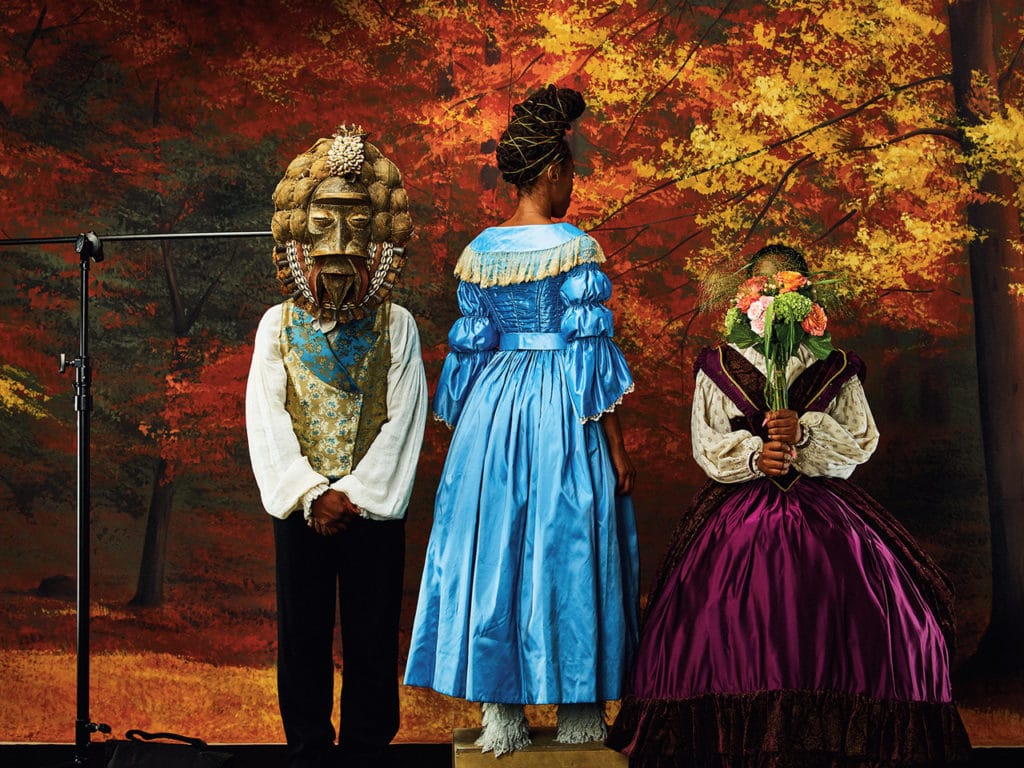 6. Bodys Isek Kingelez: City Dreams at the Museum of Modern Art in New York is the late artist's first U.S. retrospective. Based in then-Zaire (now the Democratic Republic of Congo) following its independence from Belgium, Kingelez made fantastical brightly-colored sculptures of imagined buildings and cities that reflected his dreams for his country, his continent, and the world. Thirty-three examples of Kingelez's work are on display; collectively, they allow viewers to connect his lines of thought about colonialism, liberation, repression, health, and the realities of life. The tone is whimsical and hopeful – filled with the joy of an imagined utopia. There's also a cool 3-minute VR rendition of one of the iconic sculptures available at no charge. On view through January 1, 2019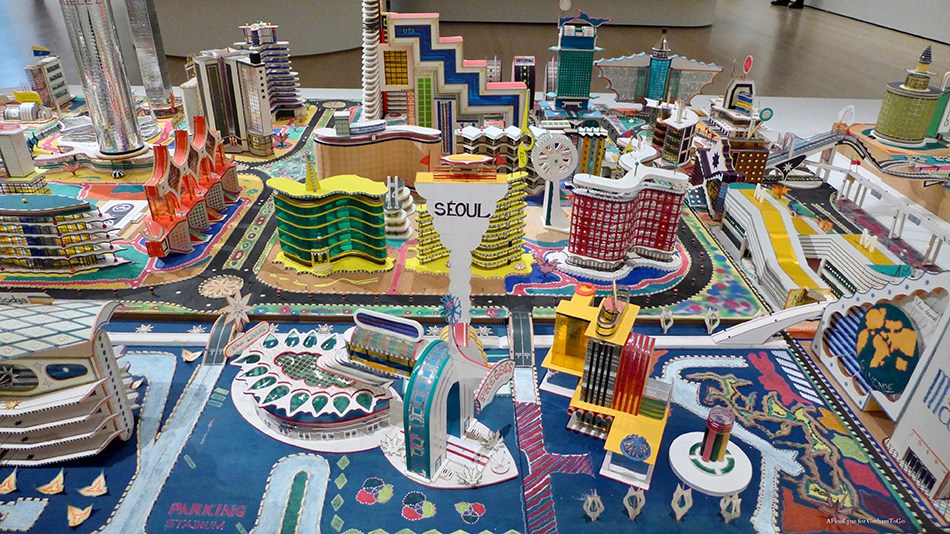 7. Black Citizenship in the Age of Jim Crow at the New York Historical Society explores the struggle for full citizenship and racial equality that unfolded in the 50 years after the Civil War. Opening to mark the 150th anniversary of the ratification of the Fourteenth Amendment, the exhibition is organized chronologically from the end of the Civil War to the end of World War I, and highlights the central role played by African Americans in advocating for their civil rights. It also examines the depth and breadth of opposition to black advancement. On view through March 3, 2019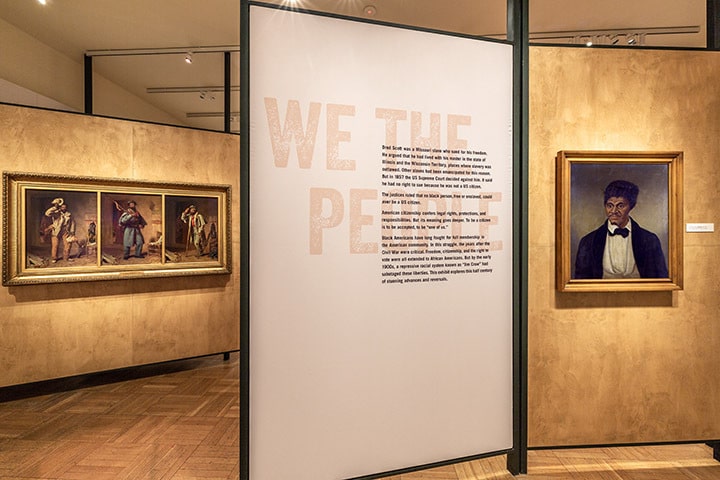 8. Icons of Style: A Century of Fashion Photography, 1911–2011 at the Getty Center in Los Angeles presents 198 fashion-related objects, from magazine covers and ad campaigns to garments and photographs, in an in-depth survey of the history of fashion photography. The show includes some of the field's most famous photos, as well as lesser-known masterpieces and experimental work by the likes of Man Ray and Dora Maar. All played critical roles in the art form's development, and challenge the notion that fashion photography is merely commercial. On view through October 21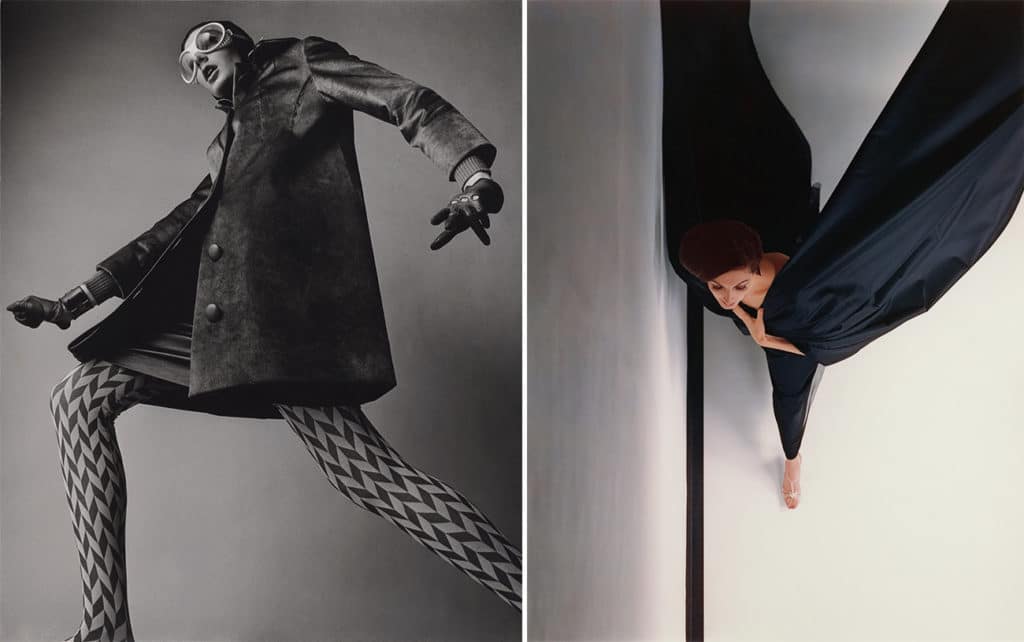 9. Frida Kahlo: Making Her Self Up at the V&A Museum in London delves into the wardrobe of the iconic painter, showcasing intimate objects like Kahlo's hand-painted corsets (used to support her spine after a traffic accident when she was 18) and her prosthetic leg (she lost a limb as a result of childhood polio). Many of the pieces were sealed away by her husband, Diego Rivera, for 50 years after her death. The collection was discovered in 2004 in the Blue House, the home the couple shared in Mexico City; this is the first exhibition outside of Mexico. On view through November 8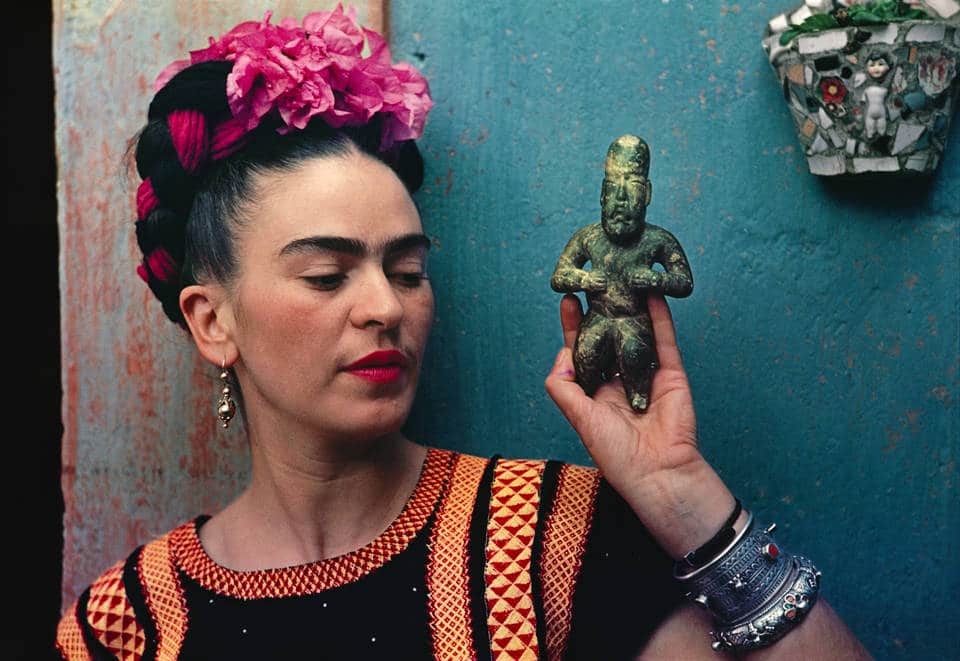 10. The 33rd São Paulo Biennial in São Paulo, Brazil. The Bienal de São Paulo is the second oldest art biennial in the world, after the Venice Biennial, and is one of the most important contemporary arts events in South America. The event has a history of combining unknown artists with bigger names in the international contemporary art world. This edition will consist of seven group shows rather than one large thematic exhibition. Head curator Gabriel Pérez-Barreiro has selected seven artists to each curate their own show under the theme of "Affective Affinities" in order to highlight the different ways that artists approach their curatorial projects. On view through December 9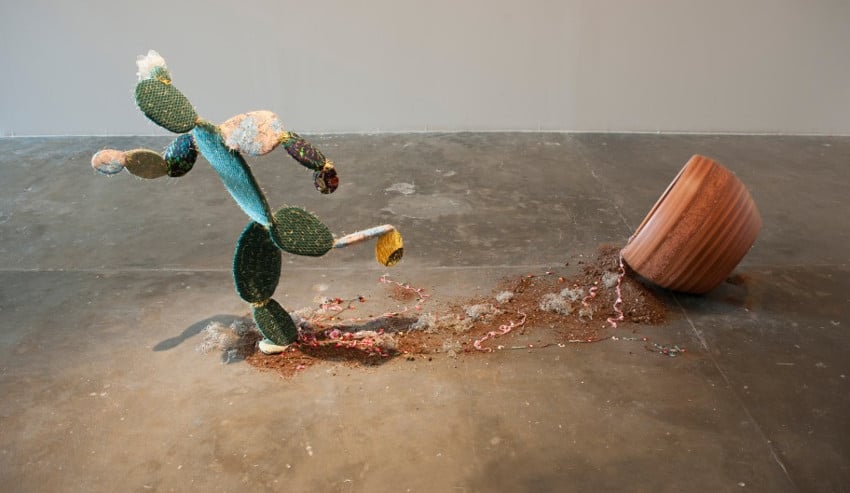 11. Soul of a Nation: Art in the Age of Black Power at the Brooklyn Museum in New York. This monumental exhibition features over 150 works by more than 60 black artists from 1963 to 1983. It includes rarely-seen work from the Spiral Collective; assemblage and sculpture inspired by the aftermath of the Watts rebellion in 1965; works from black feminist figures Kay Brown and Betye Saar; Suzanne Jackson's 1969 figurative Triplical Communications; a large-scale painting by Sam Gilliam from the early 1970's entitled Carousel Merge; an untitled work by Ed Clark; and more. The exhibit was organized via a Trans-Atlantic collaboration between the Tate Modern in London, the Crystal Bridges Museum in Arkansas, and the Brooklyn Museum. On view through February 3, 2019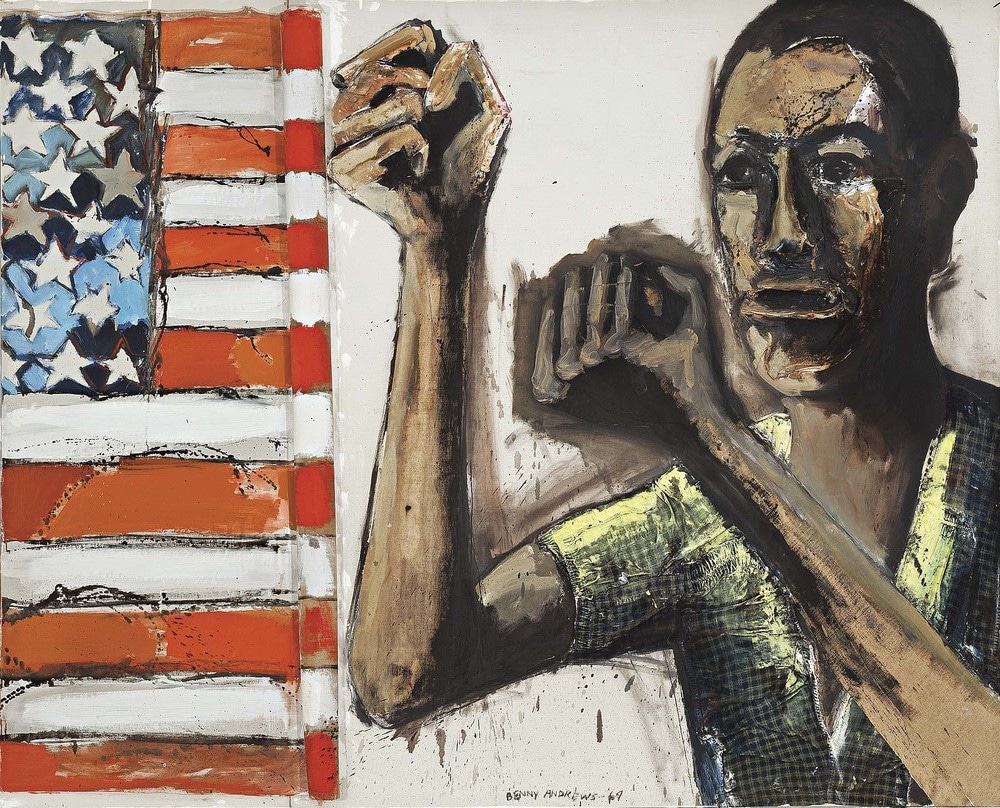 12. Azzedine Alaïa: The Couturier at the Design Museum in London is the first UK exhibition dedicated to the late fashion designer's life and work. It's a celebration of his journey from sculptor to couturier, and of his irrepressible spirit. Alaïa personally constructed each garment by hand, and refused to adhere to fashion week deadlines, instead working on his own schedule. His client list included Greta Garbo, Grace Jones, Michelle Obama and Rihanna. The designer himself had been co-curating this exhibition before his death last year, so his personal touch is present throughout the show. On view through October 7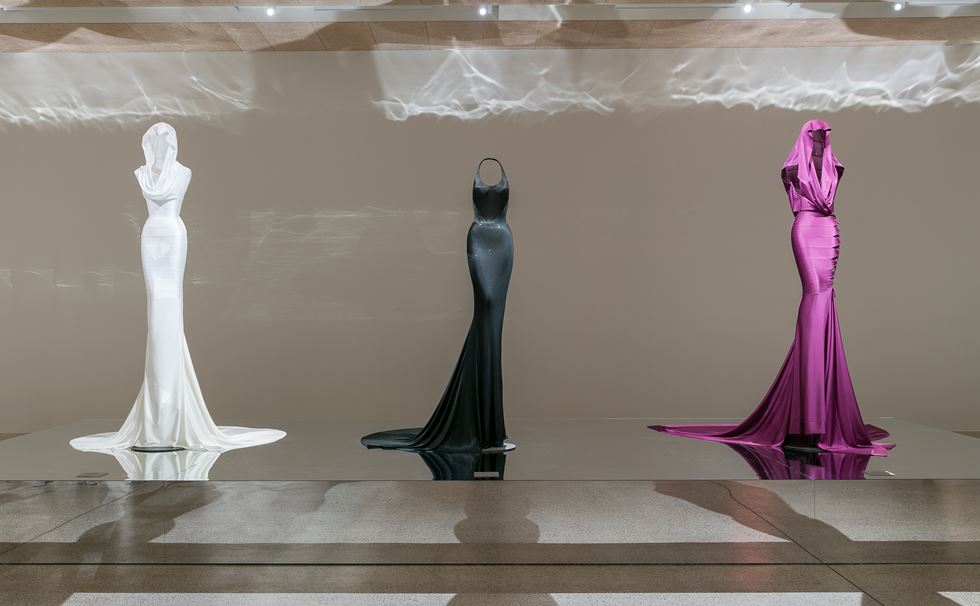 13. MoMA at NGV: 130 Years of Modern and Contemporary Art at the National Gallery of Victoria, Melbourne, Australia, consists of over 200 key works. Arranged chronologically into eight thematic sections, the exhibition traces the development of art and design from the late-nineteenth-century to the present. Artists included in the exhibit include Vincent van Gogh, Paul Gauguin, Paul Cézanne, Pablo Picasso, Piet Mondrian, Salvador Dalí and Frida Kahlo. On view through October 7