how to do autumn in new york like a luxury insider
All products are independently selected by our editors. If you buy something, we may earn an affiliate commission.
Autumn in New York is lionized in the eponymous jazz standard, and its special joys are celebrated in classic films like When Harry Met Sally and Hannah and Her Sisters. Romantics, dreamers, adventurers and wanderers imagine the city at this time of year as the most brilliant place of all. And we can't say that they're wrong.
If you decide to visit New York City this fall in pursuit of your own magical experience, what should you be sure to do? Of course there are some iconic New York experiences: a stroll through the leaves in Central Park; window-shopping (or actually shopping) on upper Madison Avenue; Rockefeller Center; Times Square; a Broadway show; the MoMA; the Whitney; and the Metropolitan Museum of Art.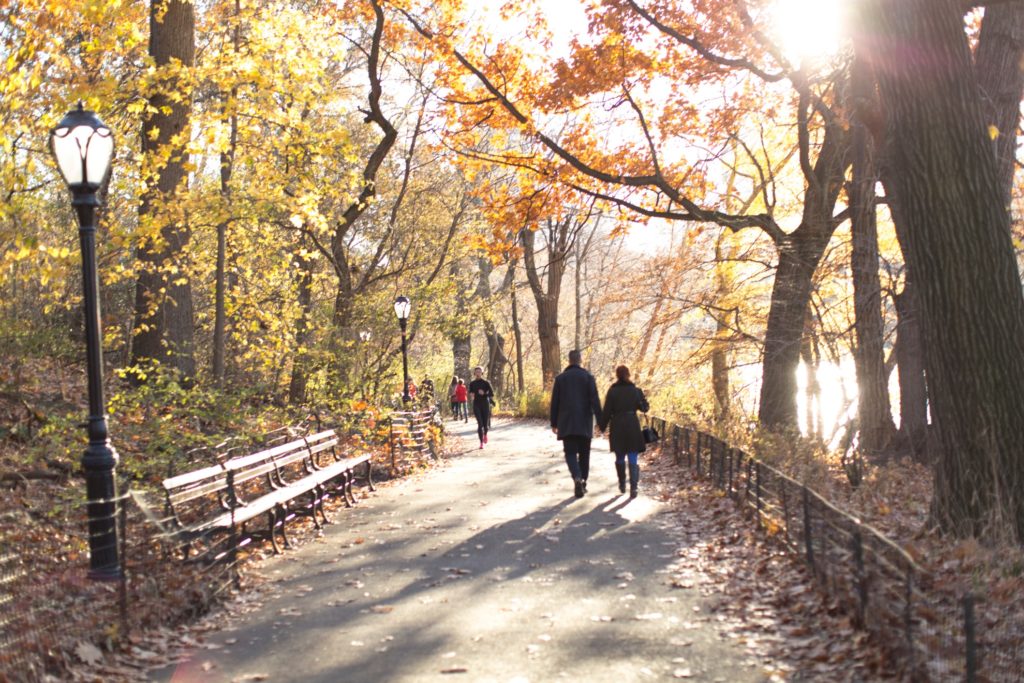 But assuming that you've checked all of the obvious destinations off your list, here's our Dandelion Chandelier list of the top 10 luxury insider experiences that we'd recommend for a full measure of joy in the city in the fall:
1. The White Light Festival at Lincoln Center. This marvelous multi-disciplinary arts festival is an annual exploration, held from mid-October to mid-November, of the power of art to illuminate our interior and communal lives. This year, the focus in on the communal, with performances emphasizing human connections. Sutra, a dance work featuring monks from the Shaolin Temple, celebrates East-West collaboration. There will be premieres of two dance creations: Borderline by Company Wang Ramirez and Blak Whyte Gray from East London's Boy Blue. And choreographer Akram Khan's final solo performance piece, XENOS, will make its U.S. premiere. Have a wonderful meal beforehand at the Atlantic Grill or Bar Boulud.
2. Brooklyn. Our advice? Head for Williamsburg and stay at the William Vale Hotel. and have a foodie adventure. Make a stop at Westlight (a rooftop bar with spectacular views); Du's Donuts (Chef Wylie Dufresne's ground-floor donut shop); or Mr. Dips (a rooftop Airstream trailer serving burgers, fries, and ice cream). Then head for either Lilia or the brand-new Misi, both helmed by rising star Chef Missy Robbins. We also love the wine bar Four Horsemen; Aska, which serves a Nordic tasting menu with over 20 courses; and the Llama Inn, which serves Peruvian fare.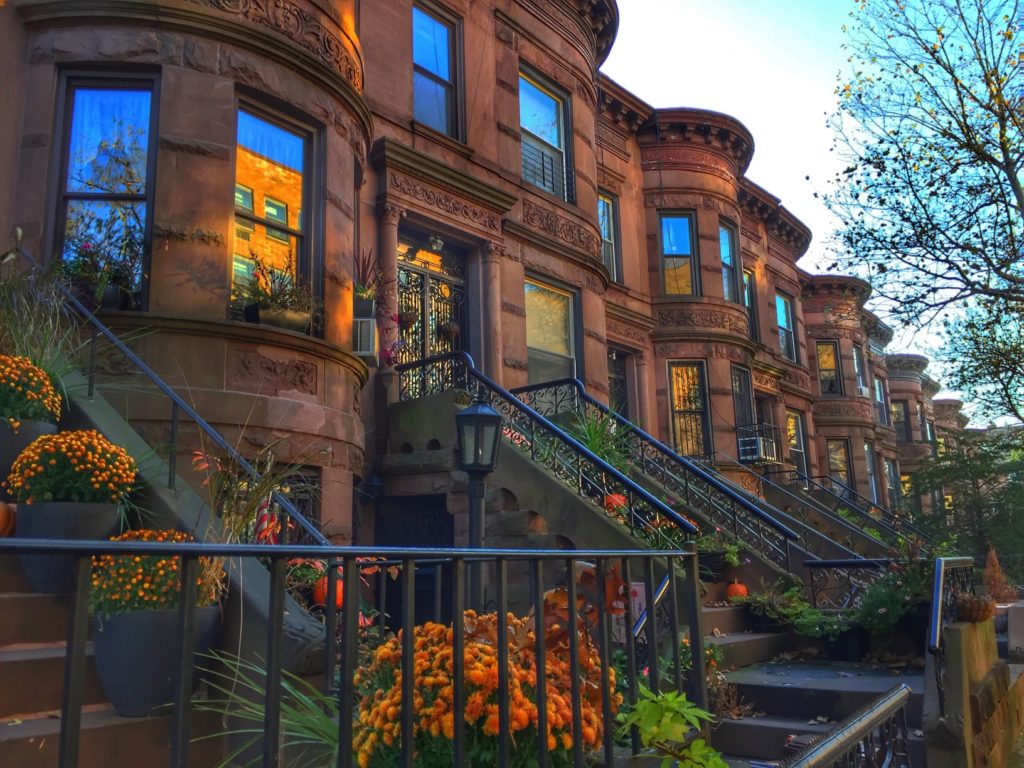 3. An afternoon on Upper Fifth Avenue. Head for Fifth Avenue and 105th Street, and start your adventure at The Conservatory Garden in Central Park, a lovely curated garden hidden behind a majestic black wrought-iron gate. Be sure to walk under the spectacular pergola. Then visit the Museum of the City of New York, which is right across the street. Walk down Fifth Avenue and visit three lesser-known jewel-box museums all in a row: the Cooper Hewitt Design museum; the Frick, and the Neue Galerie. Still want more? Visit the iconic Guggenheim Museum – starting in mid-October, there will be a ground-breaking retrospective of pioneering abstract painter Hilma af Klint.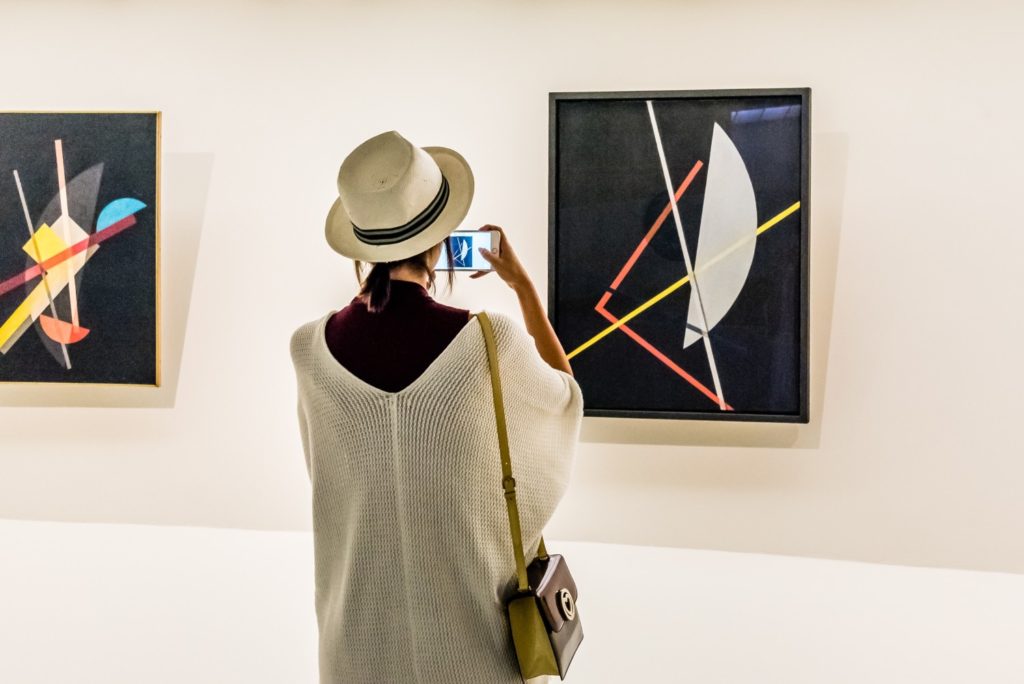 4. Yankee Stadium or Citi Field. Depending on how the Yanks and the Mets are doing in the post-season – and when you decide to visit – you may be able to catch a home game at one of New York's two major league baseball stadiums. You don't have to love sports to have a seriously fun time at either one. It's not really about the game (maybe not about the game at all, actually); it's about being surrounded by real New Yorkers, eating real New York hot dogs and having an ice cold beer. Witnessing an Aaron Judge home run or a blazing pitch from Jacob deGrom firsthand would just be icing on the cake.
5. Harlem. A great day in Harlem could look like this: take a stroll through the bucolic campus of Columbia University and stop in at the Wallach Art Gallery at the Lenfest Center of the Arts — there's a fabulous exhibit opening in mid-October in partnership with the Musée d'Orsay: Posing Modernity: The Black Model from Manet and Matisse to Today. Then have a bite at Marcus Samuelsson's Red Rooster (the new fall menu is just out). Catch a jazz concert at Minton's Playhouse. If you visit on a Sunday, definitely attend a service at the Abyssinian Baptist Church, the city's first African-American Baptist church, founded in 1808. The main building of the Studio Museum in Harlem is currently closed for renovations, but you should still see the spectacular exhibit Maren Hassinger: Monuments in nearby Marcus Garvey Park – the eight site-specific sculptures will be place until next summer.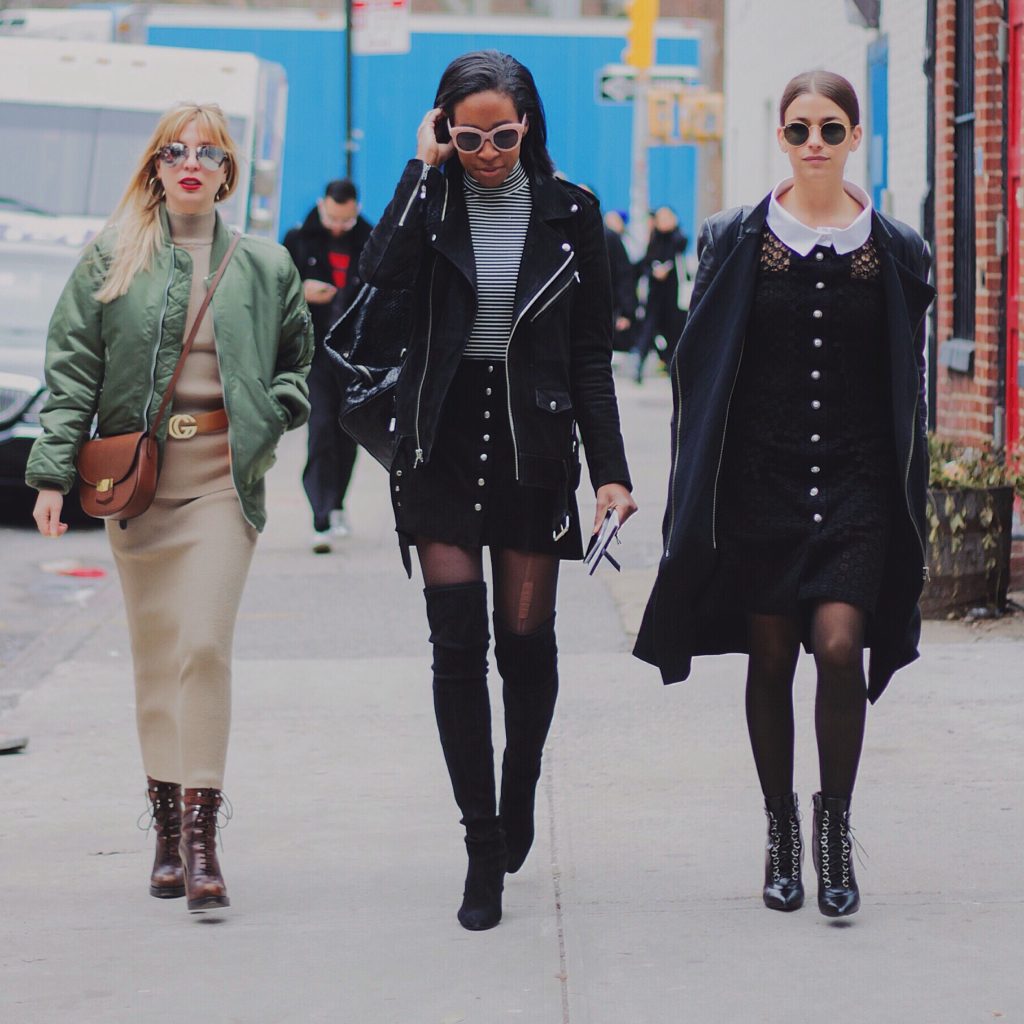 6. The North Fork. This is a wonderful area to visit anytime of year, but the fall is particularly special. The harvest season means apple picking, bountiful farm stands, fresh-baked pies and winery tours. Unlike in the Hamptons, its more glamorous sister across the sound, you don't have to dress up or drive a vintage luxury car to fit in here — relaxed artisanal luxury is the hallmark of the North Fork (aka "The Brooklyn of the East End.")
7. Chelsea. This neighborhood is alive with creative energy of all kinds, and it's totally infectious. You can visit the Whitney (you should get your advance tickets now for the upcoming blockbuster Andy Warhol retrospective); the gorgeous elevated urban park the High Line (the plantings are seasonal and will reflect the fall, and the stunning group exhibition Agora is still on display). Afterward, have a cocktail at the 4-star boutique High Line Hotel on Tenth Avenue.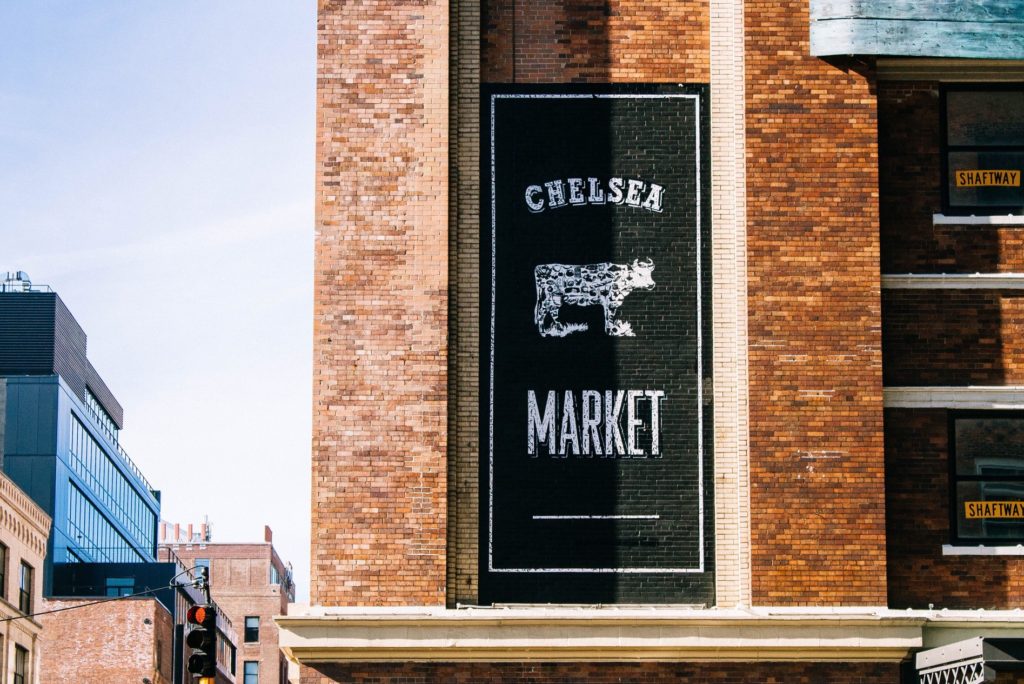 8. SoHo. How about an afternoon art gallery crawl in SoHo? It's a New York luxury that's absolutely free. Art galleries are open to the public much of the week, and they have spectacular works on view. Stop by The Drawing Center to see For Opacity: Elijah Burgher, Toyin Ojih Odutola, and Nathaniel Mary Quinn; Team Gallery; Peter Freeman; Ronald Feldman; and Jeffrey Deitch. Finish your adventure with a fantastic meal at Le Coucou or Lure Fish Bar. And consider prolonging your visit with a night or two at the lovely Crosby Street Hotel.
9. The New York Botanical Garden. A short train ride from Grand Central Station (which is its own wonderful luxury space) will get you to a treasure in the Bronx: the New York Botanical Garden. The exhibit of works by Georgia O'Keeffe inspired by her time in Hawaii will remain until the end of October — then in mid-November the fanciful Holiday Train show opens, with its rendering of 175 NYC landmarks rendered in bark, twigs, moss, leaves and other natural materials. Even if you just wander the grounds, in autumn it's a truly magical place (and perfect for families with young children).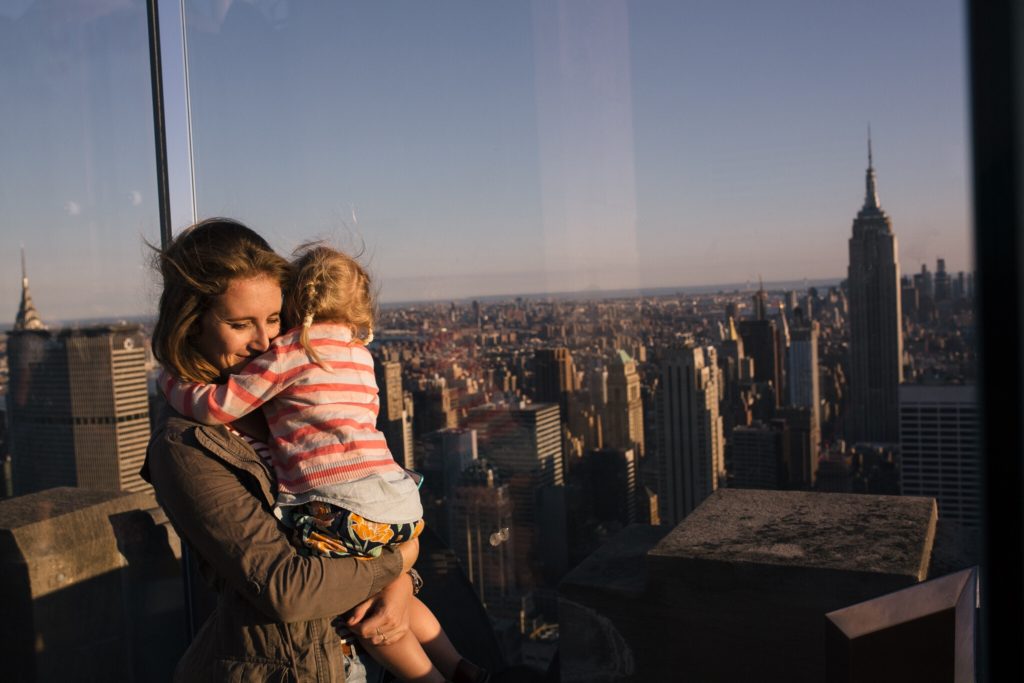 10. Lower Manhattan. The Financial District, Battery Park and the surrounding area are alive with cultural, shopping and fine dining experiences galore. See the Oculus, the spectacular transit and shopping hub; the intensely moving 9/11 Memorial; Brookfield Place, with its towering glassed-in garden. Stop in for a drink or an overnight stay at the swanky Four Seasons Downtown or the 5-star Beekman Hotel, the home of excellent restaurants from Keith McNally and Tom Colicchio. The newly-renovated South Street Seaport's showcase is the tony Milan boutique 10 Corso Como, which just opened its doors for the first time in the U.S. If the weather is fine, go to Battery Park and watch the ships coming in. You'll be immersed in the oldest part of Manhattan, and you'll feel as if you're in another world.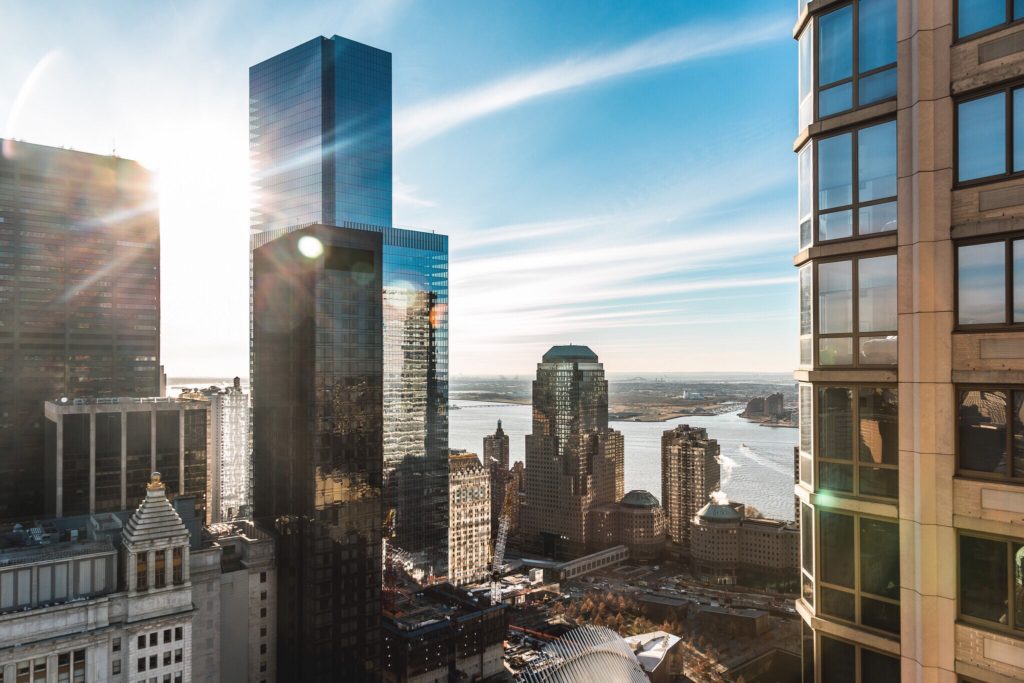 Whether you do all, some, or even none of the activities on our list, you should definitely come to New York before the snow flies. 'Cause why not? Like the song says:
Autumn in New York
The gleaming rooftops at sundown
Oh, autumn in New York
It lifts you up when you run down . . .
It's autumn in New York.
It's good to live it again.