What are the best luxury mattresses right now?
All products are independently selected by our editors. If you buy something, we may earn an affiliate commission.
You're either in your bed or in your shoes, so it pays to invest in both. We stumbled across this quote recently, and we couldn't agree more. A third of our lives are spent sleeping – or trying to – so why not invest in making it a luxurious experience? Sure, luxury mattress prices are in the stratosphere – but aren't you worth it?
Lack of sleep is a common complaint – and it's recently been named as a public health crisis in the U.S. Prior to the invention of the light bulb, Americans slept on average about 10 hours a night – today the average is 6 hours.
Health experts say that's not enough, and that too little sleep can lead to weight gain, loss of cognitive function, and a shorter lifespan. Yikes! In the hierarchy of priorities for self-care and wellness, a good night's sleep is near the top of the list.
To help all of us along on our sleep journeys, we've done some digging into the world of high end mattresses in search of the ones that provide the highest level of craftsmanship, and also to identify the ones that employ the newest technology to help foster a good night's sleep.
Our picks range from tried-and-true heritage brands, with hundreds of years of expertise, to bright new upstarts looking to disrupt the way the way we sleep. Some of them are really expensive (as in, far more than the cost of a new car). But can you really put a price on the luxury of a good night's sleep?
Looking for an old-school handmade mattress? These are the top-of-the-line brands (many are used by heads of state and royalty the world over):
1. For more than a century, Vispring has been designing and constructing bespoke mattresses focusing on the perfect combination of spring size, resilience and tension. Made on the rocky coast of Plymouth, England since 1901, it takes craftsmen over three days to create each mattress. The brand uses all-natural materials (cotton, wool, horsetail, cashmere, silk and alpaca) in three layers; each mattress has over 4,000 pocketed coils made of Vanadium steel.  Given the detail and care that goes into each piece, Vispring mattresses come with a lifetime guarantee. And this guarantee is for real – the brand recently recovered one of its products that was over 75 years old, and which was still at 95% of its original height. The company believes that their mattresses will not only change your night's sleep, they'll change your life. The line starts around $9,000, but can go up to $70,000 with the addition of items like additional layers of rare Vicuna wool.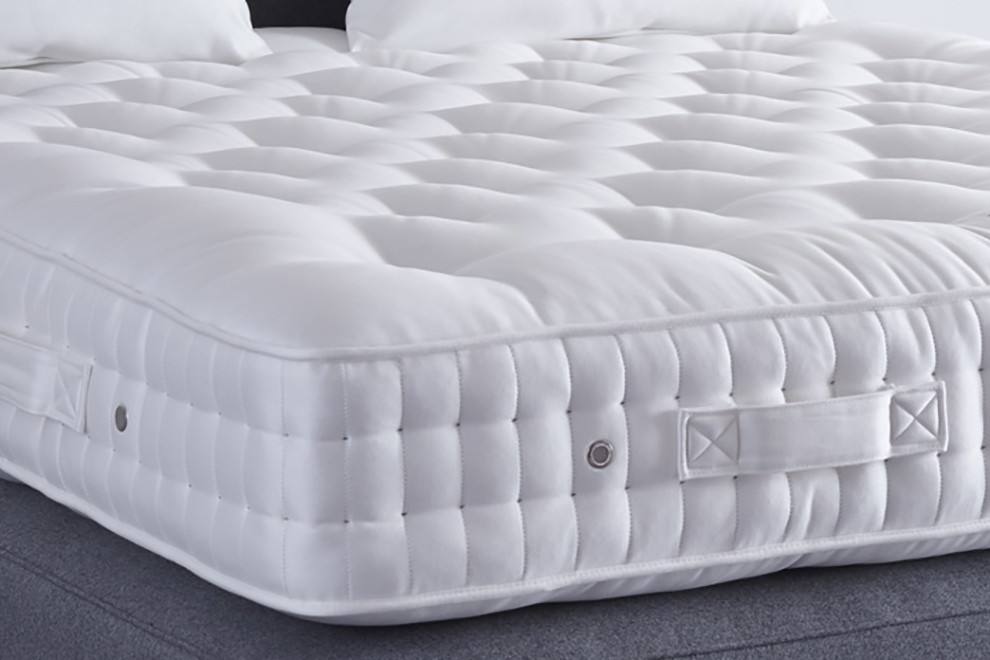 2. Though named after the Greek god of sleep, Hypnos represents pure British heritage. Owned and operated by the Keen family for 4 generations, Hypnos is the official mattress of Buckingham Palace, giving the brand a certified royal stamp of approval. The company uses traditional handcrafted upholstery skill in combination with ever-changing innovative technology and only the finest materials (natural cotton, camel hair, natural latex and 100% natural New Zealand wool).  In fact, the brand touts its product as "the most comfortable mattresses in the world," and offers a 20-year guarantee to back it up. Prices start at $15,000.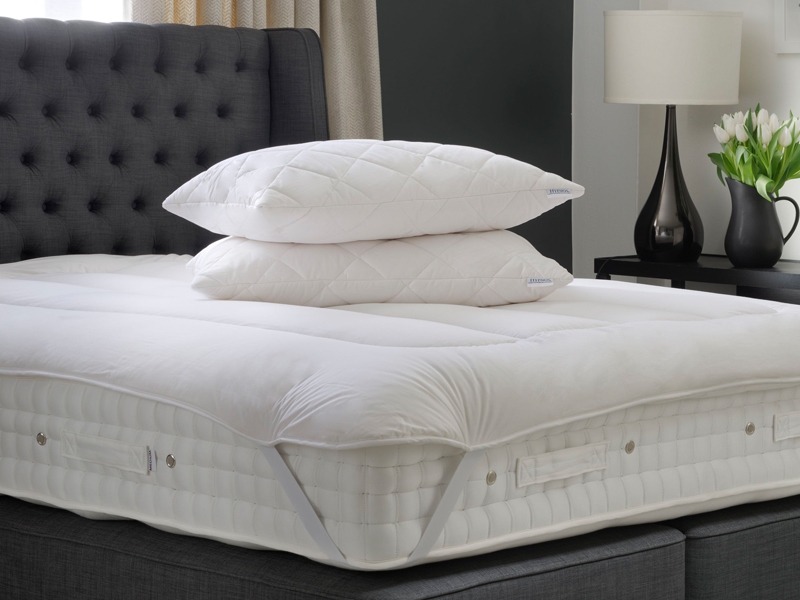 3. The Rolls Royce of mattresses comes in the iconic blue check pattern of Swedish brand Hästens. The brand's rich history runs through six generations – from its roots as a master saddler to its appointment as Royal Purveyors for the Swedish Court. Each mattress is crafted by hand, and and takes 150 to 160 hours to build, using all-natural materials such as cotton, flax and horsehair. The company employs proprietary techniques, such as the "10-turn pocket spring system." As every mattress is completed, the final craftsman signs a brass plaque and attaches it to the bed. A basic King-sized Hästens starts at $9,000 and can go up to almost $200,000 for the top-of-the-line Vividus model, which is considered by many to be the world's most luxurious bed.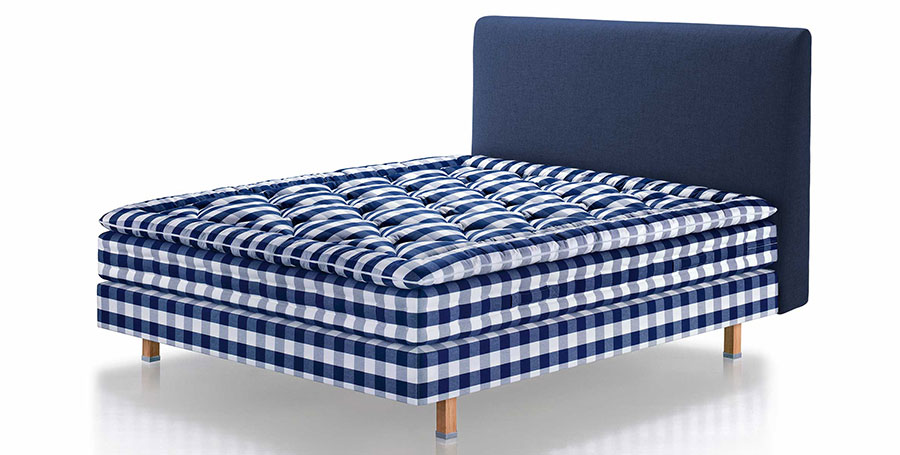 4. Best known for creating the Savoy Bed in 1905 is the legendary company Savoir Bed of London. Known for its uber-luxurious and handcrafted mattresses made with tufts of hand-laid loose horse tail, the brand counts King Hassan of Morocco, actress Emma Thompson and Princess Yasmin Aga Khan among its fans.  Each mattress is tailor-made by a single artisan, using wool and horsehair, to suit the customer's particular height, weight and sleeping style. And if by chance you don't like the result, the company will make you another.  Additionally, Savoir mattresses can be customized to fit any size and shape, so if you live in a Tuscan villa with non-standard period furniture or need something oddly shaped for your yacht or jet, this is the place to come. The brand's tag line is "Spend a third of your life in First Class;" entry-level Savoir mattresses start at $8,000.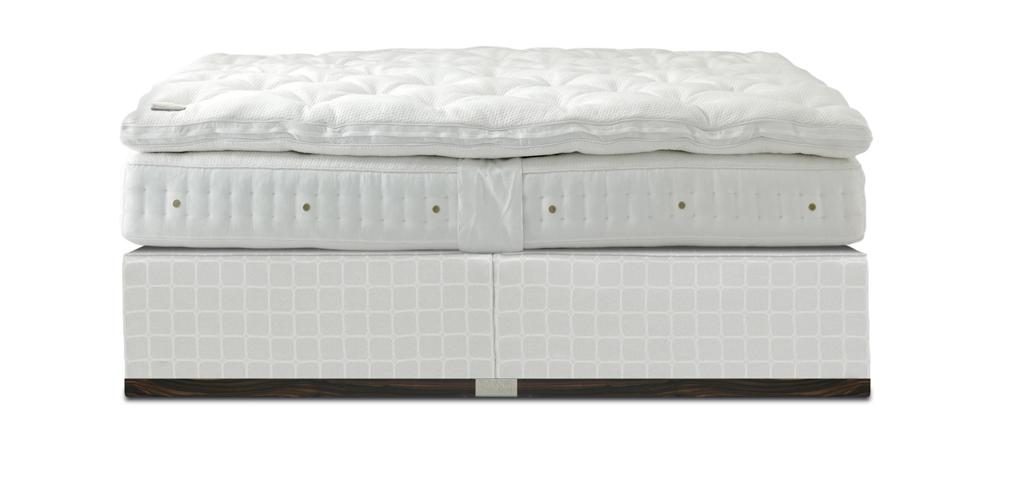 5. Kluft has been an American leader in luxury mattresses for the past decade. Construction of a Kluft mattress takes three days and 10 craftsmen at their facility in Rancho Cucamonga, California. It's at this facility that the brand's Palais Royal mattress is made and filled with 10 layers composed of 10 pounds of cashmere, mohair, silk and wool from New Zealand and thousands of springs wrapped in hand sewn cotton. This top-of-the-line style is about $35,000; you can purchase an entry-level mattress from Kluft for closer to $8,000.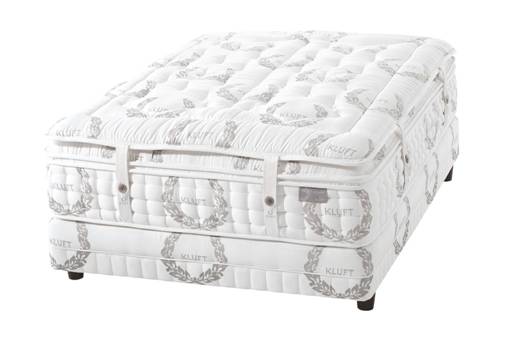 6. After mastering high-end mattress-making at a 300-year old company in London, Abe Kaplan moved to Los Angeles to start his own brand. And shortly thereafter, Royal Pedic became the premier choice for many Los Angeles-based interior design firms, an endless list of film celebrities, and six U.S. presidents, including John F. Kennedy, who insisted on Royal Pedic mattresses wherever he traveled. You can find them today at the Post Ranch Inn in Big Sur, California and the Inn at Little Washington in Virginia, among other luxury hotels and resorts. Each mattress is still made entirely of organic cotton, by hand, and is hypoallergenic. You can expect to spend between $3,000 and $9,000 on one of the brand's mattresses.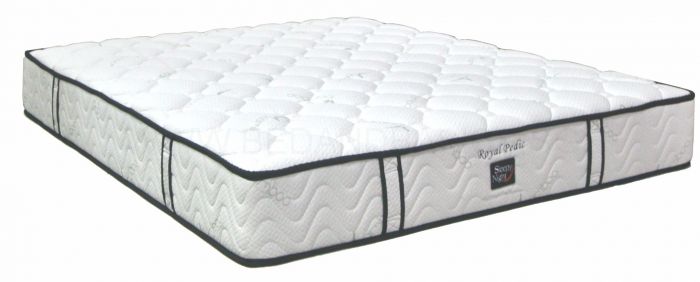 7. The Four Seasons Hotel brand sells the mattresses, mattress covers and pillows used in its luxury properties for home bedrooms — we have a friend who swears by them (she bought 12 of them for her new summer home a couple of years ago). The Four Seasons line is crafted by Simmons Bedding, and runs about $3,000 for a king size mattress, box spring and topper.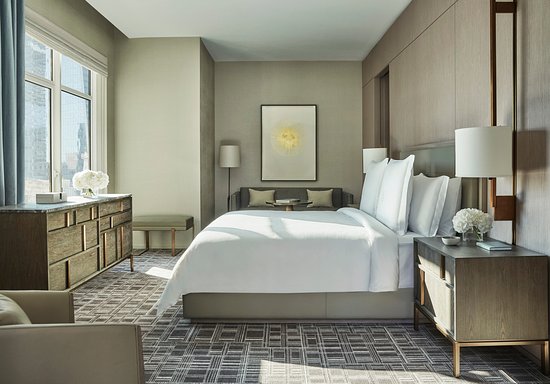 If you're more keen to be on the cutting edge of luxury, these are the newcomers and innovators looking to disrupt the market (but not your sleep cycle). If your definition of luxury is performance fabrics and "smart" technology embedded in the mattress to provide sleep data, with automatic adjustments to provide optimal sleep conditions, consider these options:
1. The Swedish brand Duxiana believes that posture when asleep is just as important as it is when awake – so the brand's mattress is designed to optimize sleeping posture by supporting the spine in remaining perpendicular to the hips and shoulders. Duxiana's top-of-the-line DUX 8008 mattress has nearly four times as many springs as an average bed – and more customization possibilities than many others. It offers three comfort zones, each of which can be customized to be soft, medium or firm, and lumbar support that's also individually adjustable for each side of the bed. Prices range from $7,590-$14,680.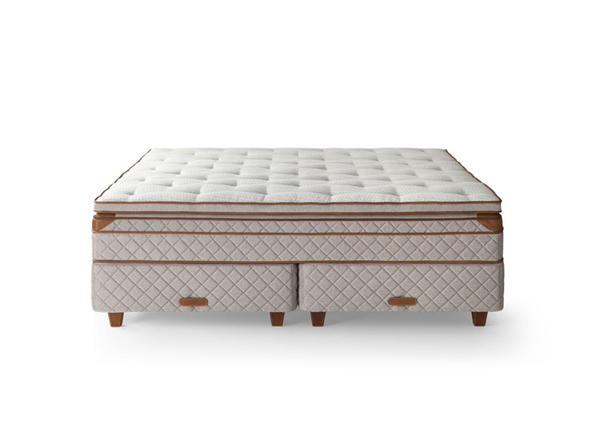 2. More into the luxury of having the best available information? Then consider Eight Sleep.  This four-layer high-density foam mattress offers a daily sleep report on sleep phases, sleep quality, heart rate and respiratory rate. It also has built-in warming capabilities for both sides of the bed, so neither you nor your partner should ever be too cold or too hot. Mattresses from Eight also connect with almost every smart home device(so it can open the blinds, dim or brighten the lights, and adjust the room temperature), and has a smart alarm to help you awaken at the optimal time every morning (within a range that you set). And since it connects to Amazon's Echo, you can do all of this by voice. Base models start at $700.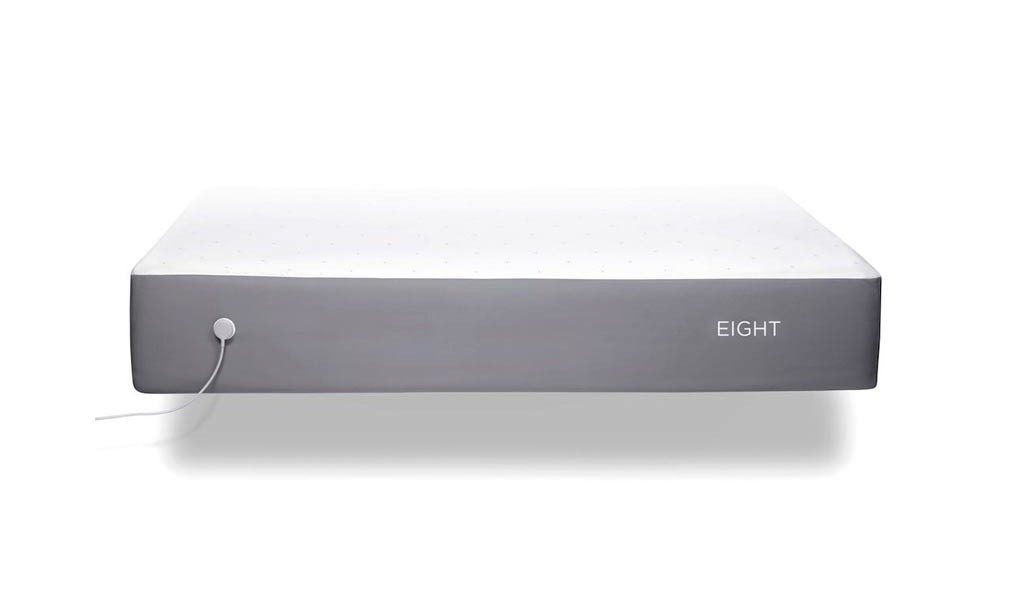 3. There's been a surge in online-only mattress companies looking to shake up the sleep market – including the likes of Helix and Casper. However, only one online-only brand has aimed at the top tier: Saatva. The brand has committed itself to delivering a comfortable, durable and affordable luxury mattress without the hassle or expense associated with brick and mortar retail. Each mattress is composed of two layers of coils, memory foam and a cushy cotton topper, with a ring of reinforced foam around the perimeter to keep the sides rigid – as a result, the mattress is far more substantial than any other box-shipped competitor. The company offers a 120-day trial period, and all Saatva mattresses are made in the U.S. of eco-friendly materials. Prices start at $1,100.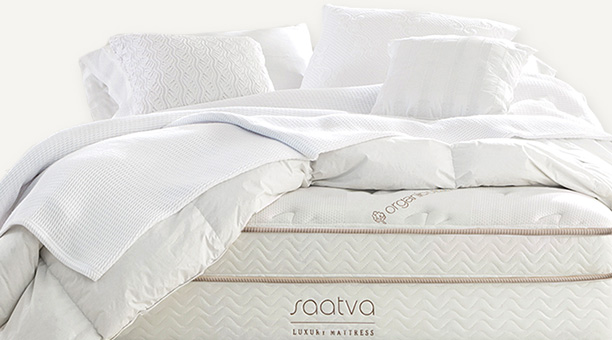 4. Newcomer Tuft & Needle was founded in 2012 by two software engineers from Silicon Valley who were frustrated by the lack of transparency in the mattress industry. They decided to create a 100% made-in-the-US line of high quality, high performance mattresses made of adaptive foam. The brand promises pressure relief, support, "localized bounce" and breath-ability. Some models even include ceramic gel to ensure that sleepers stay cool. Each piece in the brand's T&F line is priced under $1,000; the higher-end Mint line is priced at about $1,000 for a King size. All mattresses come with a 10-year warranty and a 100-day trial period.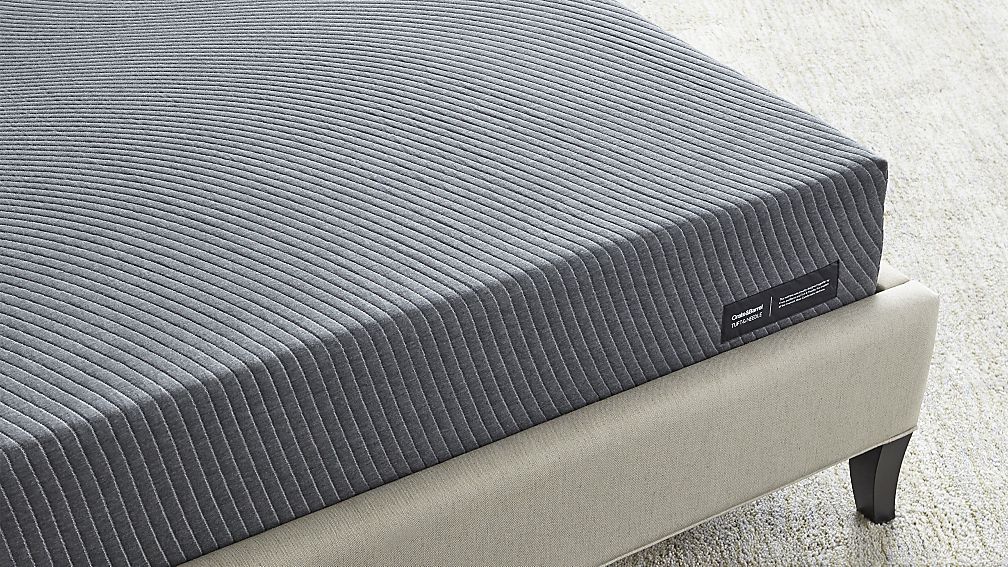 5. Sleep Smart by Kingsdown, based in North Carolina, features IntelliMax and Body Science technology, allowing for personalized adjustable ergonomic support across three zones on each side of the mattress (the company will capture your sleep data and then suggest the optimal settings for each zone). The mattresses are covered in performance fabric that regulates temperature to prevent heat buildup in the night, and they also have settings like Anti-Snore and Zero Gravity. The high end of its line is the "Farm to home" Diamond Royale collection, which ranges from $5,000 to $15,000.

6. ReST (Responsive Surface Technology) makes smart mattresses with five zones, each corresponding to a body part (head, shoulder, lumbar, hips, and legs). An app controls each zone so that you can make granular adjustments for optimal comfort. Embedded in each mattress is patented fabric that monitors your movements, and sends the data to a pump below the mattress, which then adjusts the mattress's firmness in real time. The company says its technology is adapted from hospital beds and that its sensor is "medical grade." You get a report-out on your sleep data each morning. Like the Eight Sleep, the ReST mattress can connect with your other smart home devices. Prices range from $2,800 to $5,250.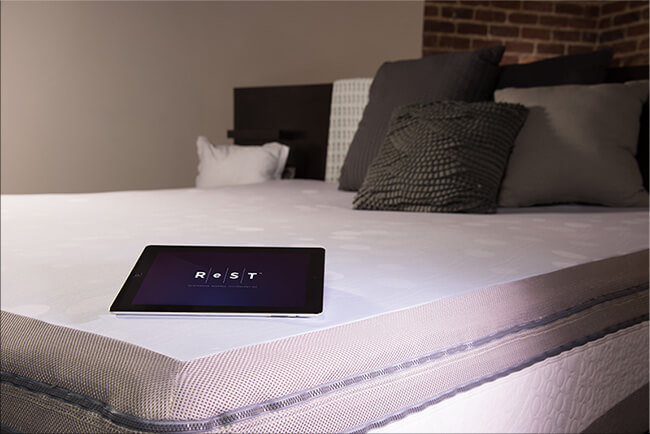 7. The 360 Smart Bed by Sleep Number is a mattress that monitors movements, breathing and heart rate; it has self-adjusting technology, monitoring you and your partner and automatically adjusting as you change positions. The automatic snore-detection feature is pretty cool: when the bed hears snoring, it adjusts the position of the sleeper to gently lull them into a quieter and healthier sleep; the mattress also has a built-in alarm and a foot warmer. The 360 tracks users' sleep and reports to Sleep Number's connected app for personal analysis. That data can integrate with a Fitbit and the whole system can be paired with a Nest thermostat. The price starts at $3,500 for a queen size.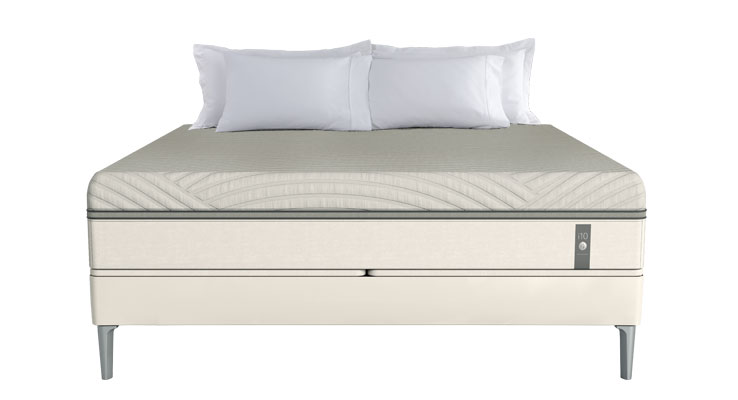 There you have it! Our picks for the best luxury mattresses for the most luxurious night's sleep we could find on the market today. Sweet dreams.