Not a fan? how to sound smart about sports right now
All products are independently selected by our editors. If you buy something, we may earn an affiliate commission.
TWIST: This Week in Sports Talk is our weekly recap of just what you need to know to talk sports this week without having to totally fake it. If you're not a sports fan, here are your talking points for the week of September 30, 2018.
We begin with kudos to Tiger Woods for his victory at the Tour Championship, the final tournament on the PGA Tour schedule, last Sunday. It was his first win in 5 years, after suffering from injuries and undergoing spinal surgery 17 months ago. His victory is a big boost for the sport – television ratings doubled as Woods' odds to win increased through the weekend. This weekend, Woods is playing on Team USA as they take on Team Europe at the Ryder Cup at Le Golf National in France.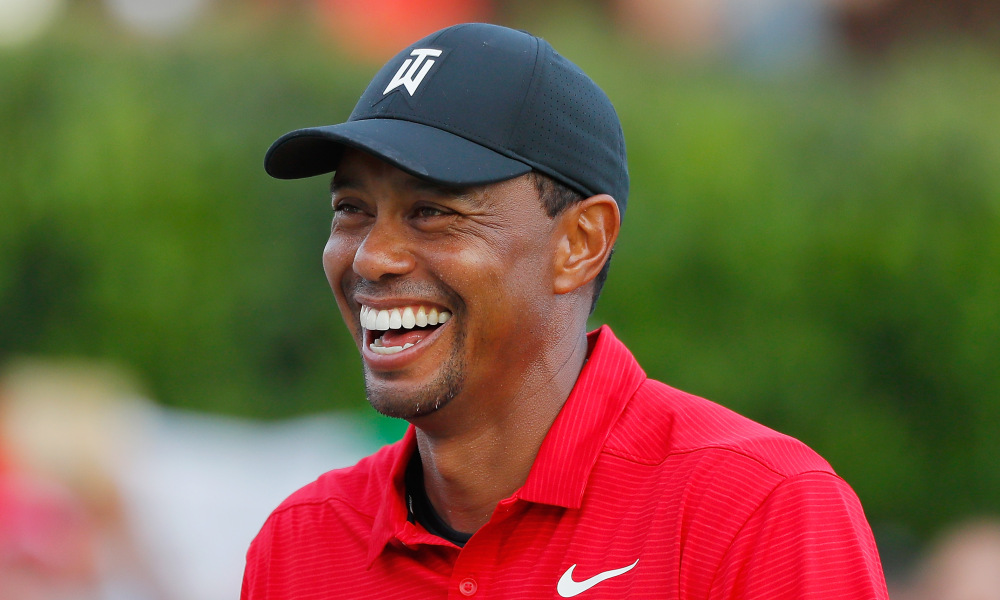 In other famous athlete news, after signing LeBron James, the LA Lakers added Rajon Rondo, Lance Stephenson, Michael Beasley and JaVale McGee to their roster. This week James nicknamed his new team of "veteran misfits" "MUD: Misunderstood, Under-appreciated, Determined." Love it. Just don't get stuck in it, dudes.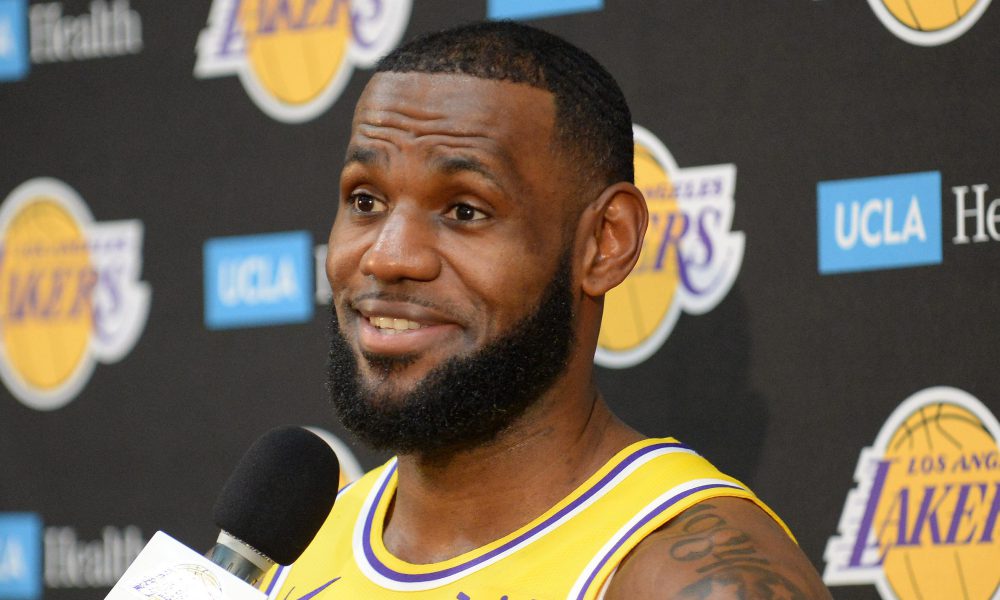 For Those Who Do Not Follow Professional Sports, here are the three things you need to know heading into the week of September 30, 2018:
1. Major League Baseball (MLB) Playoff Season Begins. Must know: It's a HUGE week for baseball. The regular season ends after this weekend, and then the postseason starts, lasting through October. If you haven't been paying attention all summer, this is a fine time to start. Fewer teams to keep track of (just 10 and soon to be 8), and much higher stakes for each game.
Nice to know: Teams with secure playoff berths get a few days off this week. In the American League, that would be the Boston Red Sox (who won a franchise-record 107 games in the regular season); the Houston Astros (winners of last year's World Series); and the Cleveland Indians. In the National League, its the Atlanta Braves.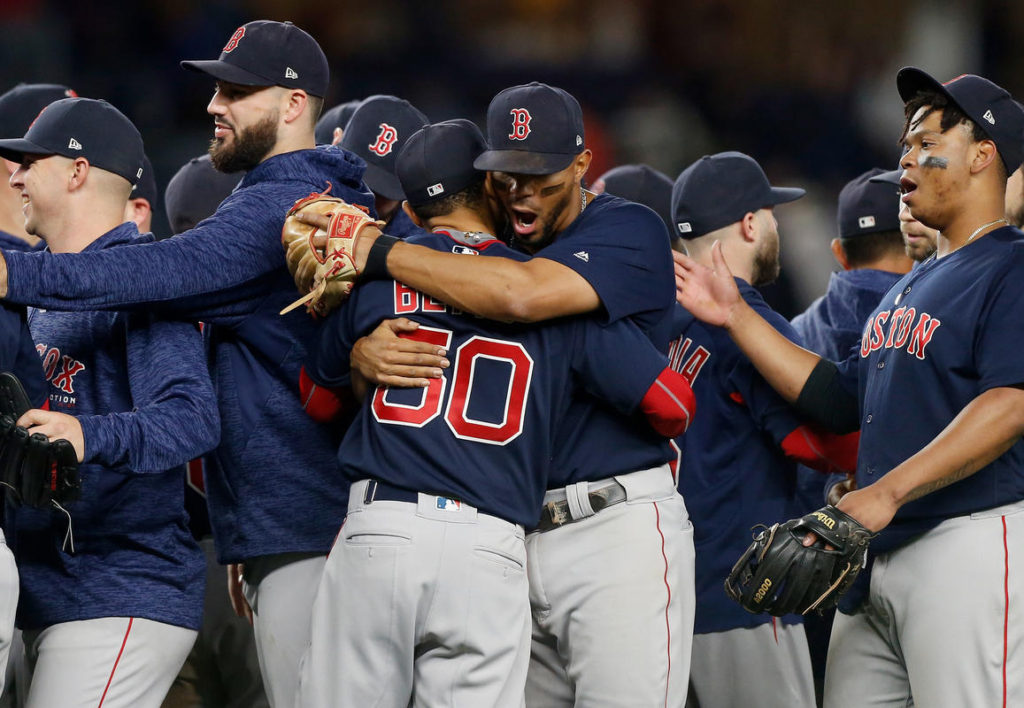 Extra Credit: The fate of the NL Colorado Rockies, LA Dodgers, Chicago Cubs and Milwaukee Brewers will be determined this weekend. Meanwhile, the New York Yankees and Oakland Athletics will meet at Yankee Stadium on Wednesday for the AL Wild Card Game. Win or lose that game, the Yanks have had an amazing season when it comes to home runs: yesterday they broke the major league single-season home run record (the record-breaker was homer number 265, but they ended the game yesterday with 266, the highest in MLB history); they also have the record for the highest number of players to hit 10 or more homers in a season (at 12); and they're tied for the highest number of games in which two or more players hit homers (at 24, with another game coming up this afternoon). The Yanks chalked up their 100th win for the season yesterday, and are going for 101 today.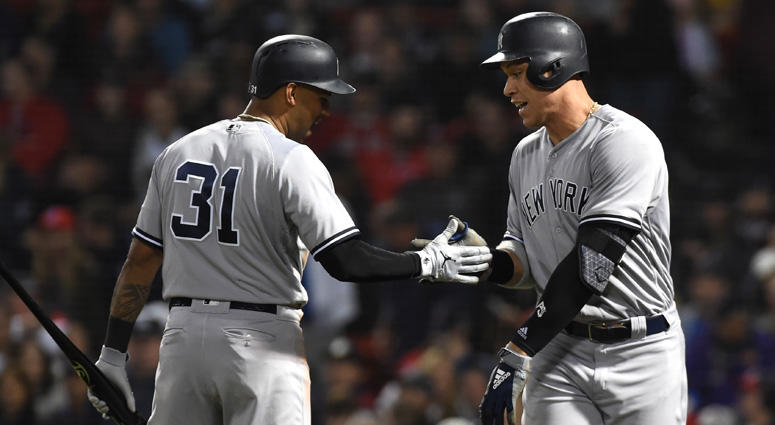 2. Rookies and Underdogs Rule in the National Football League (NFL). Must know: It's Week 4, and the story of the season so far is the triumph of the rookie quarterbacks. Sam Darnold of the New York Jets; Baker Mayfield of the Cleveland Browns; Josh Allen of the Buffalo Bills; and Josh Rosen of the Arizona Cardinals were all in the first round QB draft picks last spring, and all four will be starting QBs in their next games. Will Heisman Trophy winner Lamar Jackson of the Baltimore Ravens be next?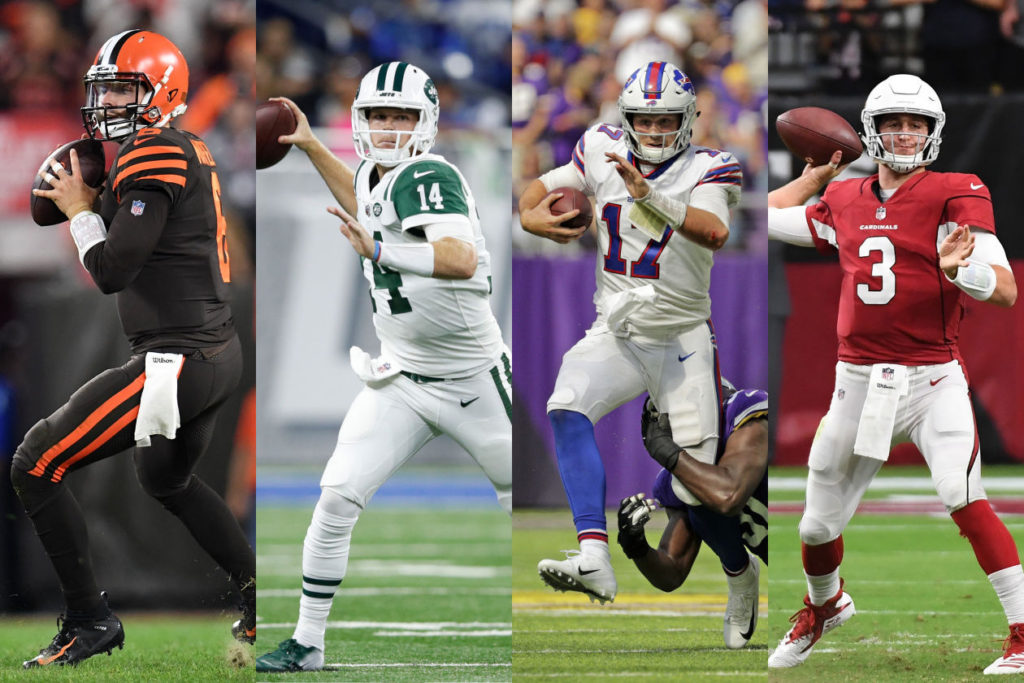 Nice to Know: This weekend, there are three big NFL games – the divisional match-ups between the Pittsburgh Steelers and the Baltimore Ravens; the Miami Dolphins and the New England Patriots; and the Kansas City Chiefs versus the Denver Broncos.
Extra credit: Last week in the NFL was a good one for underdogs and comeback stories. Four teams won their first games of the season (the Buffalo Bills, Detroit Lions, New York Giants, and Seattle Seahawks), and another couple came close (Arizona Cardinals and Oakland Raiders). Tampa Bay Buccaneers QB Ryan Fitzpatrick went from being booed as "Fitztragic" to being cheered as "Fitzmagic." His team still lost, but his performance was enough for him to keep the starting QB job. For now.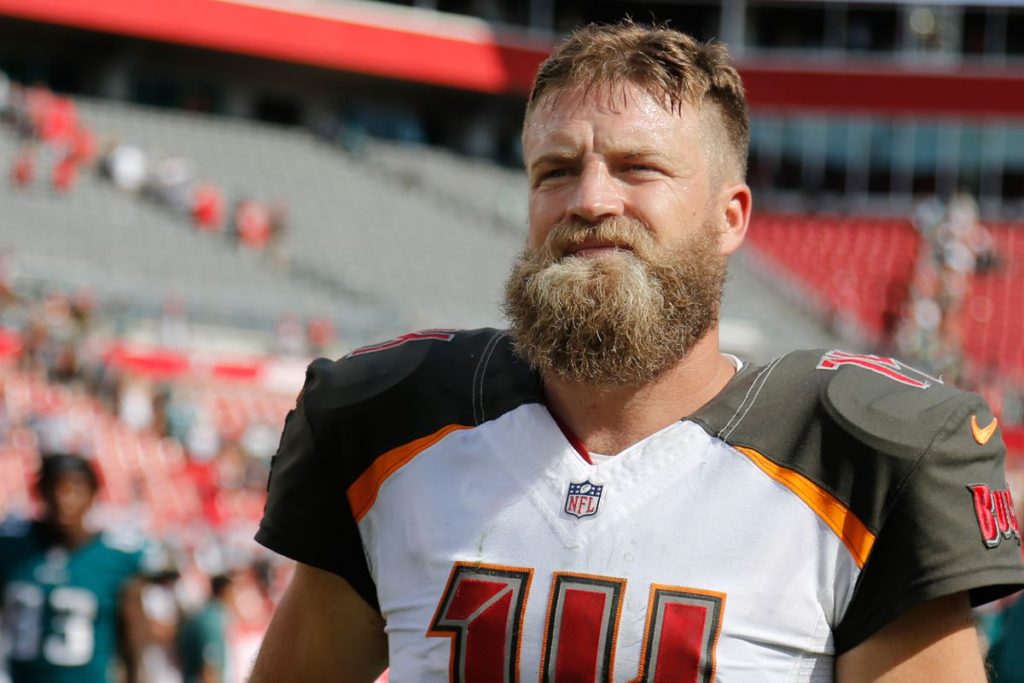 Bonus Round: It was also a painful week for some in the NFL. Jimmy Garappolo, QB for the San Francisco 49ers, suffered a season-ending ACL injury on Sunday. His one-time girlfriend Instagrammed "Karma" in response. Ouch! Minnesota Vikings long snapper Kevin McDermott suffered a gruesome finger injury in his team's 38-31 loss to the Rams: his pinky got caught in another player's helmet and its tip was pulled off. But after getting stitched up on the sideline, he returned to the game. And you thought your job was hard.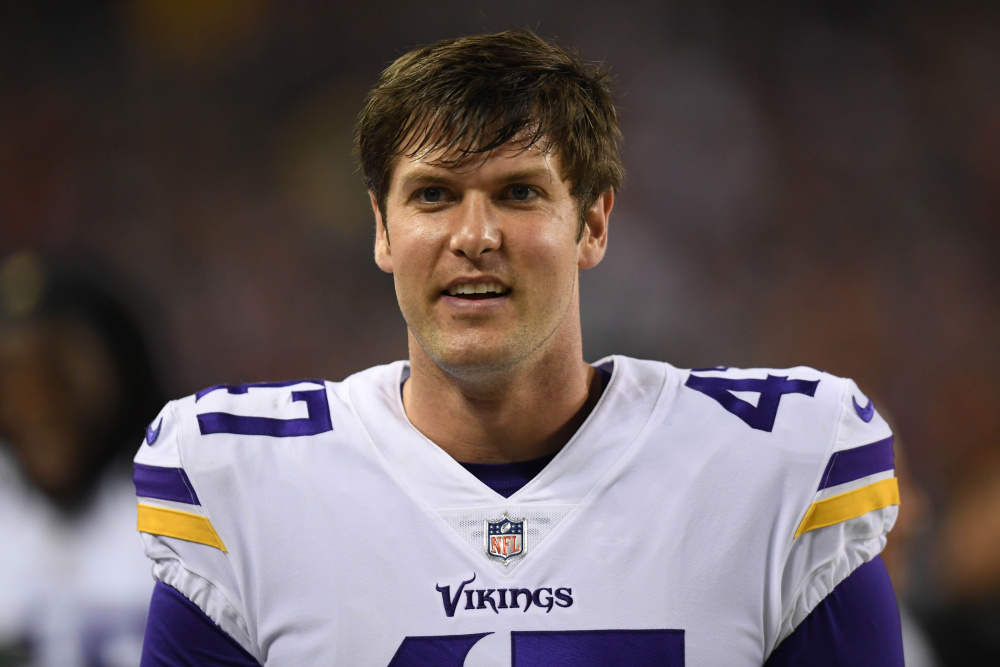 3. NCAA college football heats up. Must know: It's Week 5. Nice to know: The marquee games this weekend were #4 Ohio State at #9 Penn State (a Big-10 battle, with Ohio State winning 27-26); and #7 Notre Dame at #8 Stanford (an important non-conference game that Notre Dame won 38-17). Extra credit: Kelly Bryant, quarterback for the Clemson Tigers, announced his intention to transfer after losing the starting position to freshman quarterback Trevor Lawrence.
In our friendly NFL football pool, Team Dandelion is holding its own, but just barely. Those underdog wins last Sunday threw us off course. Maybe this week, we'll get it right. It's boot season, and we need the winnings to restock our shoe fund!
That's it. You're good to go. See you next week.