If we're lucky, we have a few true gentlemen in our lives, and on our holiday gift lists. A father, grandfather, husband, son, brother, friend or close colleague with impeccable taste, intelligence and charm. A stand-up guy who's dependable and loyal. And kind. For such a man, an ordinary gift just won't do. But what are the best luxury holiday gifts for men? Here are our top picks for the best Christmas gifts for gentlemen this year.
what does a gentleman actually need (or want) for christmas?
What makes for the best luxury holiday gifts for men? Especially for the guy who has everything? That's one of the dilemmas of finding the right gift. An urbane man of taste and style probably has most of what he needs and wants already. So what's a gift-giver to do?
We surveyed some of the dapper gents in our lives and our list reflects their suggestions. A deeply-researched biography. An exquisite cashmere scarf. A cool fitness machine. An elegant passport holder for his world travels. Not necessarily the most expensive items. But gifts that are the best of breed for what they are (and sometimes, where having more than one of them can come in handy). That's the formula for the best luxury holiday gifts for men.
If your gift recipient is a passionate sports fan, have a look at our list of the best gifts for those who love sports, here.
Otherwise, here are some thoughts on what might suit the gentlemen in your life this holiday.
our picks for the best christmas gifts for gentlemen this year
1. a cashmere scarf
The new luxury menswear store Téchin is an excellent place to start your search for the perfect gentleman's gift. Inspired by the casual elegance of the West Village, Téchin apparel is crafted in New York City using Italian fabrics. The elegant store is filled with wonderful jackets, sweaters and other apparel. A scarf might be a lovely way to start: the hand is soft, the colors are sophisticated and rich, and the service at the store is personal and knowledgeable. Extra plus? The gift boxes are so gorgeous that they've won an important design award.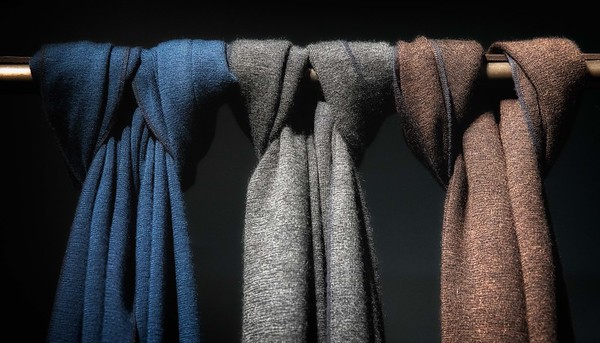 2. a passport holder
Bottega Veneta's subtle and chic black passport holder with the brand's iconic intrecciato weave is perfect for stylish travelers. Because of its size and design, it can easily double as a travel wallet that keeps everything all in one place. It's fitted with a zip pocket, seven credit card slots, two roomy expandable compartments and an additional flat pocket. $890
3. a peloton tread
Given the popularity of the Peloton bike, the gentleman on your list may already have one (full disclosure, the author is on the board of directors of Peloton). If he doesn't, we bet he wants one. If he already has one, though, then a new Peloton Tread would be just the thing. With its mix of live cardio and strength workouts, it's like having a personal fitness studio at home. And it looks really cool, too. $3,995 + delivery
4. a smart suitcase
Most gentlemen are frequent travelers, meaning that yours may need a new suitcase this year. There are lots of options out there. We love this old-school Globetrotter Original 20″ trolley case in navy and black. The style of the Original collection dates back 1897, and the aesthetic is nearly identical to the very first Globe-Trotter suitcases that were produced in England over 100 years ago. Orders placed this week will receive complimentary monogramming and free delivery. £825
5. a carryall
Berluti and Mr. Porter have collaborated on an exclusive capsule collection of leather goods, and this briefcase from the partnership is a timeless classic. The Profil briefcase is made in Italy from polished black leather. It has two top handles framed by stitching that's shaped to resemble the Italian label's most popular shoe lasts. $3,550.
6. an important biography
Historian David W. Blight has spent his professional life researching the life of abolitionist Frederick Douglass. His recently-published biography, Frederick Douglass: Prophet of Freedom  has been heralded as the definitive work on this towering figure in American history. A perfect winter's read.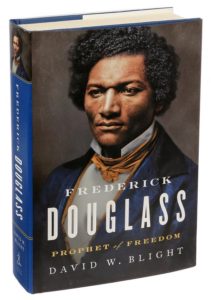 7. a gorgeous timepiece
You know your gentleman's taste better than we do, so take this as just a suggestion. It might be the deep blue, or the clean face, or the jaunty air. But there's something we love about this Breitling Superocean Heritage II 46 watch. It exudes a lot of good vibes: strong, adventurous, optimistic, and confident. Just like a true gent. $4,600.
8. headphones
The reviews are in, and if your gentleman is a music aficionado (and what gentleman isn't?), these are the headphones to gift this year. The Focal Utopia headphones get rhapsodic reviews for offering "better clarity, better comfort, and better overall sound quality" than any other headphones currently on the market. They do look a little sci-fi, rather than traditional. But that might be a plus for your guy. $3,250.
9. Sunglasses
Gentle Monster is the "It" eye wear brand among the intelligensia. A pair of black sunglasses from this Korean-based design-driven company is the perfect balance of cool, crisp and chic. We favor these Black Peters – but there are many other smart options available on their site.
10. a proper umbrella
Some gents refuse to carry an umbrella, protesting that it's just one more thing to keep track of. But if one of the men on your list would enjoy a bespoke umbrella, then this is the one. James Smith & Sons in London specializes in bumbershoots. Their Bark Cherry Fit-Up umbrella is handmade using a bark cherry crook fitted to a stained maple wood stick. A deep red that darkens over time, the cherry wood's surface is soft to the touch. Finished with a Sterling silver lap band, the umbrella is cut to the correct length for the intended user and finished with a brass ferrule. £250.00
11. cigars
If your gift recipient loves cigars, then we suggest the All-Star sampler from James J. Fox in London. It includes a Montecristo No. 4; Cohiba Siglo IV; Romeo y Julieta Wide Churchill; and a Hoyo De Monterrrey Epicure No.2. These four cigars are widely considered to be among the most popular in the cigar world.  James J. Fox holds a Royal Warrant, and is the shop where Winston Churchill used to purchase his cigars. £90.00, plus an additional £3.99 for gift wrapping.
12. japanese whisky
If one of the gentlemen on your list is a connoisseur of fine whisky, then consider a gift of the specially-designed limited-edition bottle of Hibiki Japanese Harmony. The special bottle honors its 30th anniversary. The design is inspired by a traditional kimono pattern; it's embellished with the tabane-noshi, a Japanese symbol of celebration that has been added to precious gifts since ancient times. Suntory describes the whisky as having "a honey-like sweetness with hints of candied orange peel and white chocolate. The finish is subtle, with a hint of Japanese oak." $299 for a 750ml bottle.
13. scent
We get it – not every gentleman wears fragrance. If yours does – or if he's willing to give a try – then this is a great collection to give him. Byredo's La Sélection Boisée Eau De Parfum Set includes three of the brand's most celebrated scents for men: Mojave Ghost, Super Cedar and Black Saffron. $110
14. a bountiful food hamper
The Fortnum & Mason Boxing Day Hamper is just the thing for gentlemen who love England, entertaining, fine food or any and all of the above. It includes a mini Christmas ham, pickles, smoked salmon, oatcake biscuits, cave-aged cheddar from the West Country and a bottle of Malbec. Plus Christmas Teatime biscuits for dessert. £125.
15. something new from chanel
It may not be the right gift for every gentleman. But if one of the gents on your list is up for it, he can be one of the first men to sample Chanel's first-ever line of make-up for men. Inspired by Gabrielle Chanel's muse Boy Capel, the new three-item Boy de Chanel line includes a tinted liquid foundation in eight shades ($65); a matte moisturizing lip balm ($38); and four shades of eyebrow pencil ($40). It debuted last month in South Korea, and is available online now.
That's it. Our top picks for the best Christmas gifts for gentlemen this year. Happy shopping!
see luxury in a new light
Come and join our community! For a weekly round-up of insider ideas and information on the world of luxury, sign up for our Dandelion Chandelier Sunday Read here. And see luxury in a new light.
Join our community
For access to insider ideas and information on the world of luxury, sign up for our Dandelion Chandelier newsletter. And see luxury in a new light.