the best food and wine winter vacations this year
All products are independently selected by our editors. If you buy something, we may earn an affiliate commission.
Are you one of us who's up for a snowy winter vacation this year? If so, you don't have to settle for just another traditional ski or snowboarding trip. Instead, why not aim for a cold-weather culinary adventure? Preferably in a cozy and scenic location with excellent restaurants and at least one 5-star hotel. Happily, there are lots of places that fit that bill. Alternatively, if you're in search of warm breezes and great cuisine, there are perfect spots for that this winter, too. Here are our top picks for the best food and wine winter vacations this year. We found over 15 options – one should be perfect for you.
where's a foodie to go this winter?
If you're looking for great wine and food, plus gorgeous snowy scenery and maybe some good outdoor winter activities, too, you're in luck.
Or if you're on Team Sand and prefer your epicurean adventures with a side of sunshine and warm breezes, we've got you covered.
Here are our top  picks the best winter food and wine vacations this year.
for those who love snow sports
1. Baqueira Beret, Spain
If you love the mountains and downhill snow sports, but also want to explore interesting local cuisine, consider Spain. Baqueira Beret, Spain gets a surprising amount of snow, and a stay at the Hotel Val de Neu is a great way to sample Basque cuisine. If you don't ski, the Spanish Pyrenees are also great for snow-shoeing.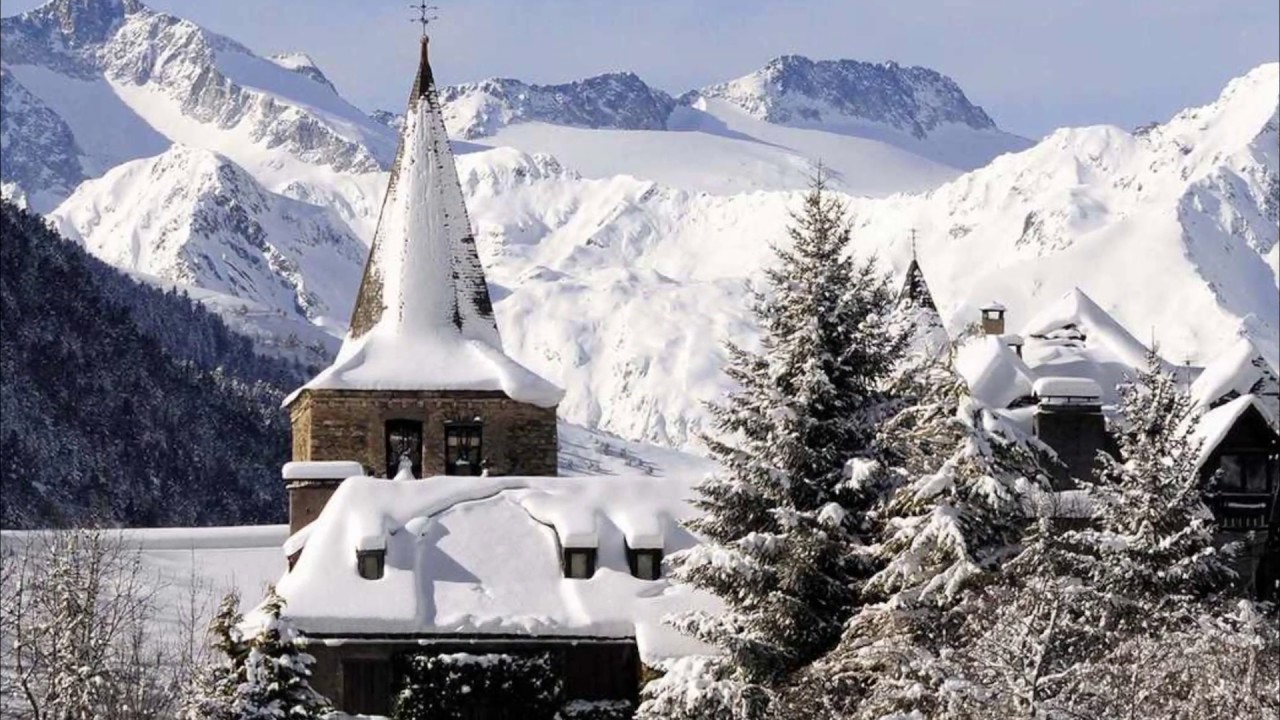 2. Cortina, Italy
The Dolomites offer a great way to combine gorgeous winter scenery, downhill skiing and snowboarding, and outstanding food and drink. Cortina d'Ampezzo is a ski resort that's part of the Dolomiti Superski area. It encompasses the Falzarego Pass, and also sites from the 1956 Winter Games. There's an Olympic ice stadium and bobsled run. There's also a terrain park for jumps and tricks. The Cristallo Hotel is a great choice for your home base. And on your way home, stop over in Venice for a couple of days (it's lovely off-season, and a foodie paradise in its own right).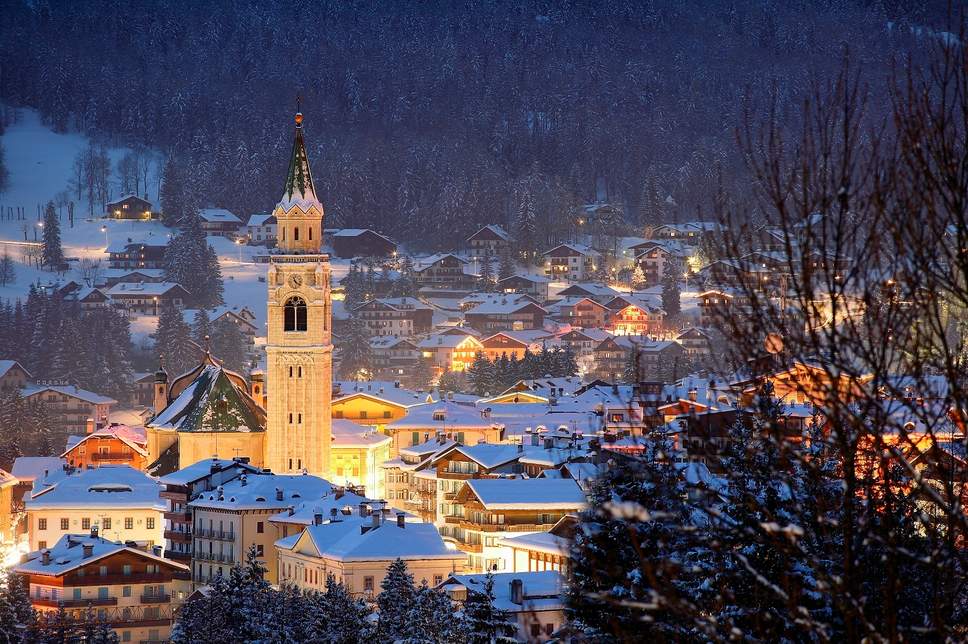 3. Jackson Hole, Wyoming
Jackson Hole is fantastic in the summer. It's pretty fine in winter, too. The Jackson Hole Mountain Resort will host its second annual Jackson Hole Food & Wine Winter Fest, a 3-day event. The schedule includes a Big Wines, Small Plates pairing dinner, and a Wine Dinner at 9,000 Feet. For that event, celebrity Chef Richard Blais will team up with wines from Chris Figgins of Figgins Family Wine Estates. Guests will arrive via Bridger Gondola and enjoy stunning winter views from the top of the Jackson Hole Mountain Resort. February 28 – March 2, 2019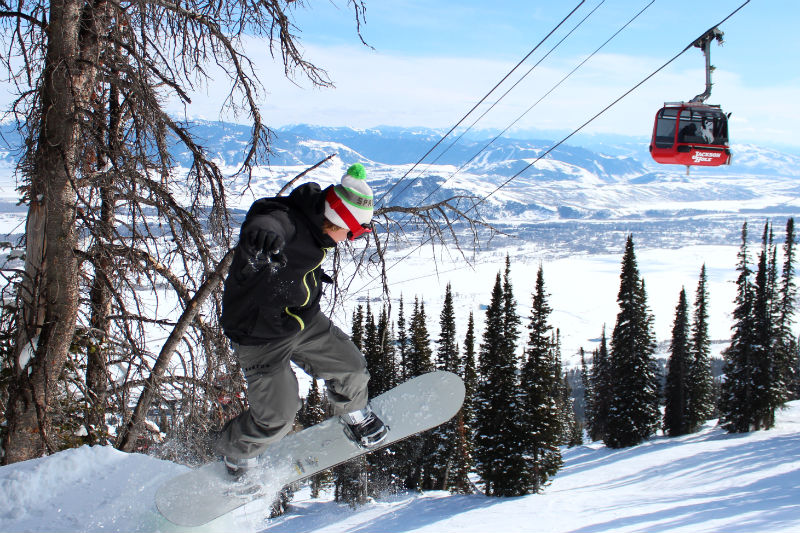 4. Vail and Beaver Creek, Colorado
The Beaver Creek Culinary Weekend will take place from January 24-27, 2019.  This annual event ranges from intimate, luxurious culinary explorations to dynamic, high-alpine outdoor adventures. Celebrity guest chefs will team up with Beaver Creek host chefs, and guests can sample exquisite cocktails and wines, with occasional breaks for skiing on phenomenal snow. There's also snowshoeing through McCoy Park. Saturday's Grand Tasting will be the ultimate food and drink celebration.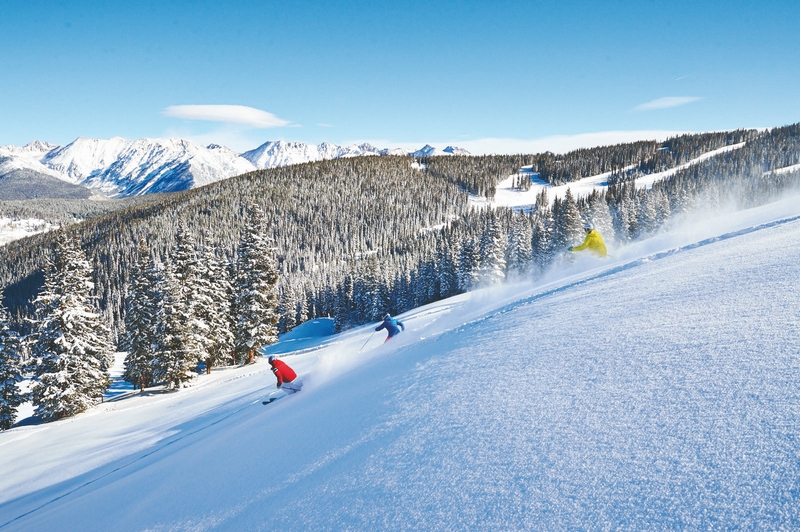 Taste of Vail is the annual late-season food and wine festival, held this coming year on April 3-6, 2019. Signature events include several major wine tastings, a Colorado lamb cook off, the Grand Tasting and a Mountaintop Tasting, all sold individually or bundled into a signature pass. There are also several regional wine seminars offered, from South African to Tuscan labels.
5. Aspen
The popup EMP Winter House, from the team at New York's Eleven Madison Park, is reason enough to make a beeline for Aspen this year if you're after great snow and great food on your next vacation. The cuisine focuses on Alpine classics such as schnitzel, veal, cream sauces, spaetzli and consommés. There are many other terrific restaurants in town, too. Plus skiing, snowboarding, sleigh rides, and ice skating.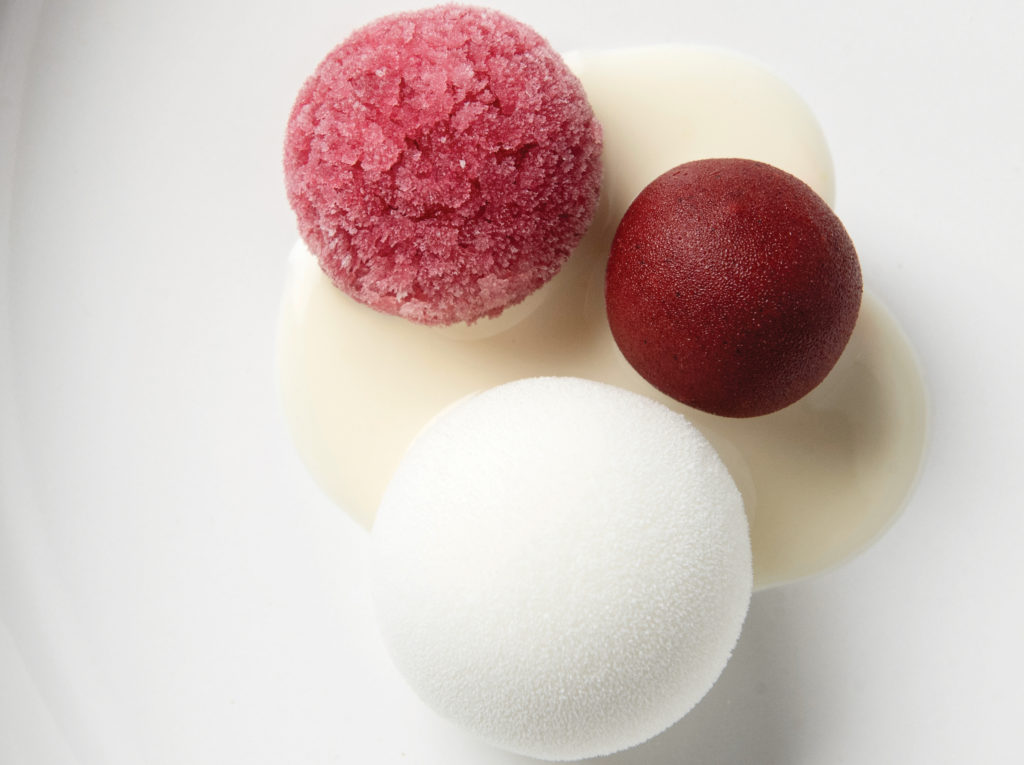 for a rural retreat
1. Blackberry Farm in Tennessee
Blackberry Farm, a country inn in east Tennessee in the foothills of the Great Smoky Mountains, doesn't offer skiing. But the atmosphere is rustic and cozy, and the winter views reveal the beauty of the mountains themselves. You can go snow-shoeing or hiking throughout the winter, and the food is superb. The farm has its own master gardener, baker, cheese maker and bee keeper, plus two executive chefs (both women, we might add). If you time it properly, you can join a cheese-making workshop with the property's Cheesemaker Chris Osborne, or a hands-on cooking adventure with Farmstead Educator Jeff Ross.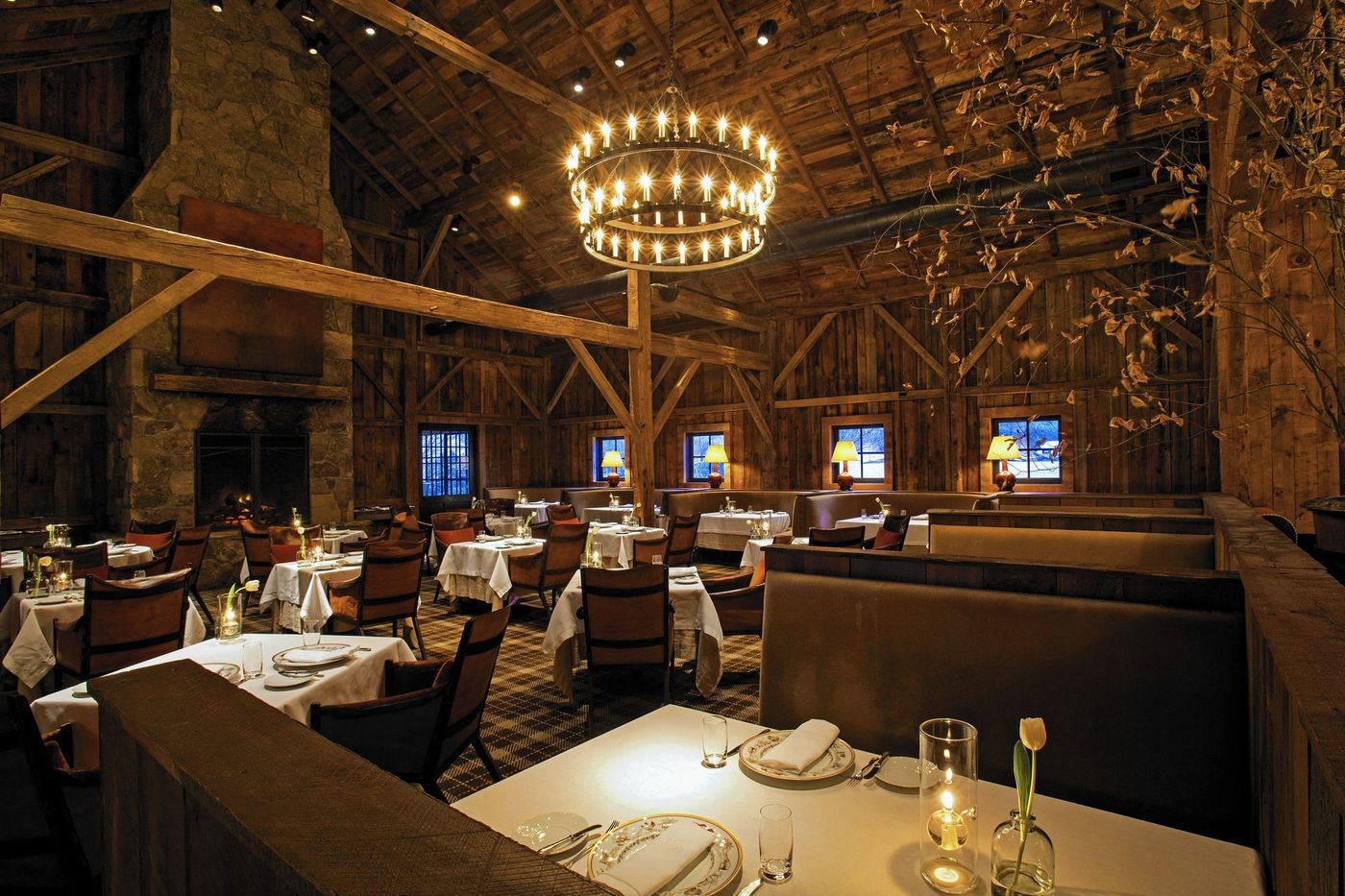 2. The Cascades in Washington State
The Salish Lodge and Spa in Snoqualmie, Washington (30 minutes outside Seattle in the foothills of the Cascades) offers a similar ambiance. Their famous "Honey from Heaven" service at breakfast involves pouring their fresh-from-the-hive honey on a fresh-baked homemade biscuit. More, please.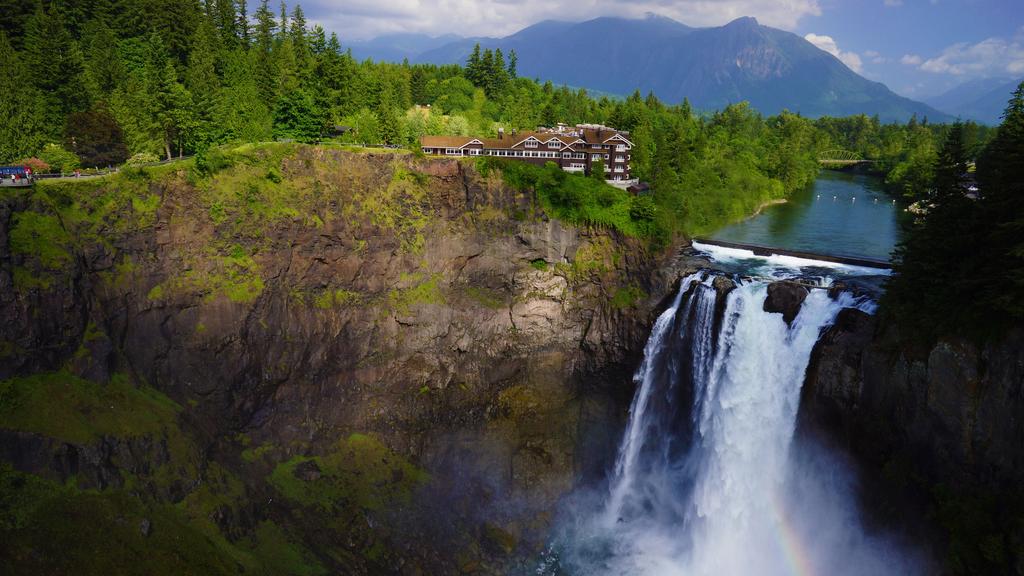 3. Eugene and Bend, Oregon
The Oregon Truffle Festival will be held in Eugene, Oregon from January 25-27. It features truffle-themed specialty dinners, cooking classes, and foraging lessons. Plus a truffle dog competition to see who can unearth the most fungi. Eugene is a fantastic jumping off point to the Willamette Valley and its silky pinot noirs, and there will be many fewer visitors at the wineries than in the summer.
If you decide to venture on to Bend, Blacksmith Restaurant serves a fresh take on ranch cuisine in a historic blacksmith shop. Some of the best craft beer options in the state are here, too. There's a trail of breweries in Bend to follow — featuring 16 local brew shops in the city limits alone, with shuttles and tours to make tasting offerings easy (and safe).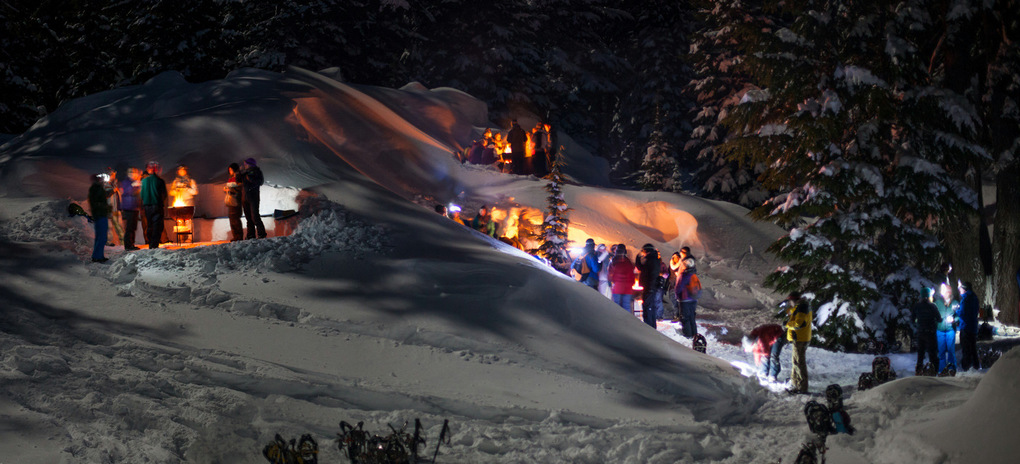 4. Inver Restaurant and Hotel in Barnacarry, Scotland
Head for the Scottish Highlands for a truly special winter foodie adventure. Inver is a remote, internationally renowned restaurant serving modern Scottish cooking on the banks of Loch Fyne.
Located at the end of a long drive, next to the ruins of Old Castle Lachlan, this is the perfect short escape for a couple or a group of foodie friends. Inver's chef Pamela Brunton and co-owner Rob Latimer have created one of the best restaurants in the country. Brunton is an alumnus of Noma and Faviken, and she brings her expertise to a menu focused on produce, innovative technique and foraging. Double rooms start at £255, year-round and based on two guests; they run from £135 for single occupancy. Breakfast and dinner included.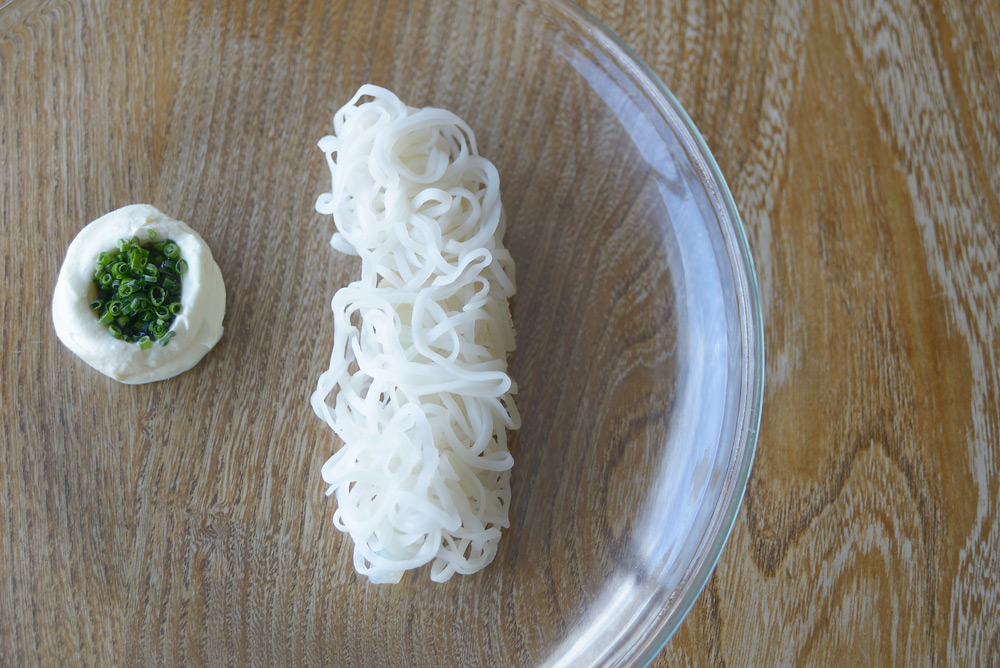 for an urban adventure
Happily, there are some brilliant world-class cities that offer both outstanding food and idyllic snowy winter scenes. Even if there's no snow, there'll be fantastic food and drink to be found.
1. Oslo, Norway
The city is home to some top-notch examples of the Neo-Nordic food movement, including Maaemo (the most northern Michelin three-star restaurant in the world), as well as bold fusion cuisine that will surprise even the most jaded of eaters, like an adventurous moose heart dish at Korean-Norwegian spot Pjoltergeist.
2. Seattle
We love visiting Seattle:  the art, the bookstores, the food. What's not to like? Since the weather in the Pacific Northwest can be spectacularly snowy during the winter months, the city's best restaurants compensate by offering richly flavored meals. Try the slow cooked beef stew with bone marrow at Quinn's Pub, or sample the spicy grilled chicken thighs with poblano peppers at the acclaimed restaurant Brimmer & Heeltap for a tangy winter treat.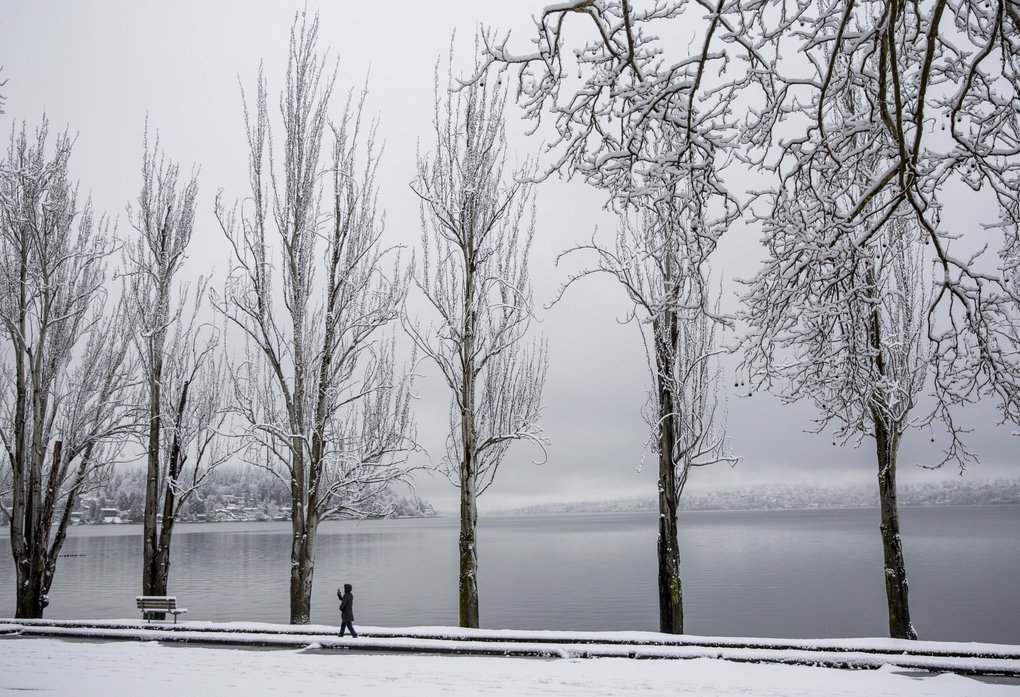 3. Montreal.
The city hosts Montreal en Lumiere, an arts festival attended by 900,000 musicians, dancers, theatrical troupes and fans from February 20 through March 2.  Foodlab is located on the top floor of a digital arts museum, where co-chefs Michelle Marek and Seth Gabrielese keep Montrealers on their toes by changing the menu and overall concept of the restaurant every two weeks.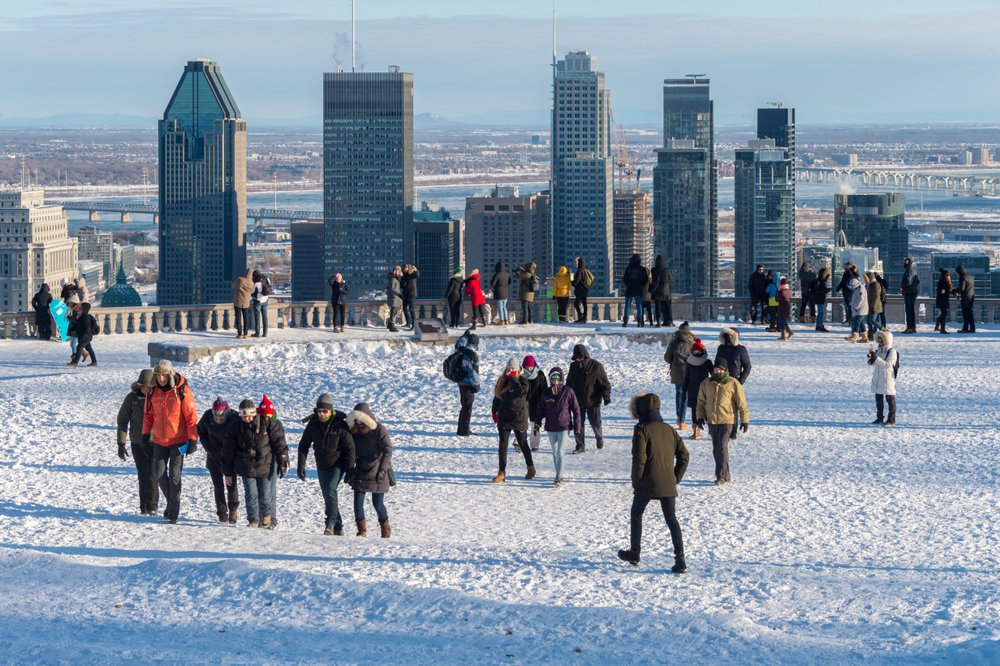 4. Paris.
It's always a good time to be in Paris. The winter is no exception. École Ritz Escoffier, the historic Parisian hotel, offers a number of professional and amateur-level cooking classes. Lessons, which are taught in French and translated into English, range from two-hour sessions to daylong workshops, in subjects like chocolate, pastry basics, fish and shellfish, bistro cooking, vegetarian cuisine, and more.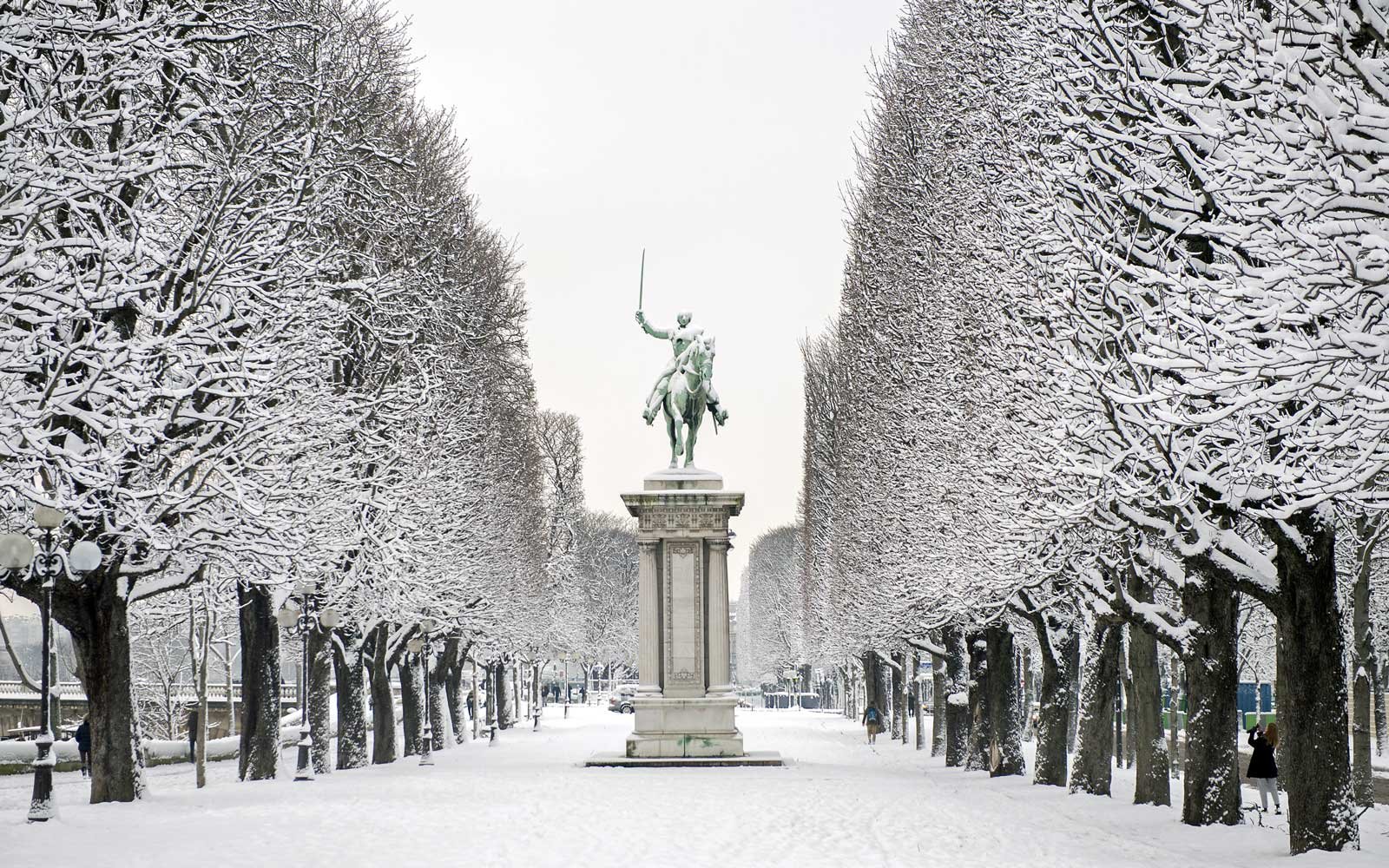 5. Minneapolis-St. Paul.
Minnesota winters may be severe, but the food scene is red hot. Making winter the perfect time to visit for those hearty souls not put off by a little snow. And wind. The Northeast neighborhood is home to Young Joni, described as "Korean-Midwestern hygge." Grand Café in South Minneapolis and Spoon & Stable in Minneapolis's North Loop serve modern American food with regional ingredients.
The midwinter Great Northern festival, a 10-day food-and-activity-filled celebration, unites three of the Twin Cities' most popular cold-weather events: St. Paul's winter carnival (January 24-February 3, 2019), a cross-country ski festival, and the U.S. Pond Hockey Championships.  Travail Collective, a merry band of chefs and DIY showmen whose flagship enterprise, Travail, serves ticketed, "20+ course" tasting-menu dinners twice a night, Wednesdays through Saturdays.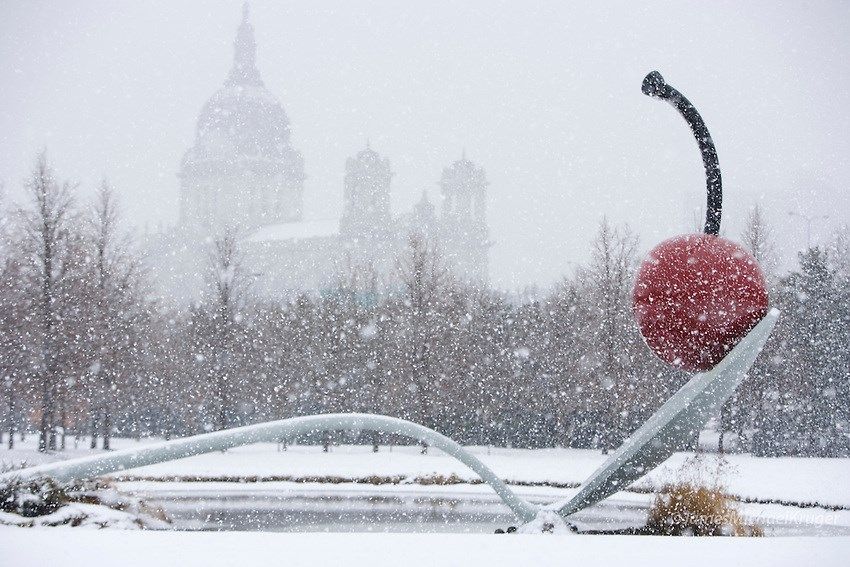 for beach-combers
1. Tepoztlan
At La Villa Bonita, Chef Ana Garcia leads an immersion into Mexican cuisine in the village of Tepoztlan in Morelos, about an hour and a half outside of Mexico City. Guests visit the local market each day to select ingredients, then return to the property for a few hours of cooking. Mole technique, tortilla making, and a day spent on masa—including visiting a mill to produce your own—are all part of the itinerary. There are only six rooms on the property, so groups are small and focused.
2. Phuket
Guests at Anantara's Mai Khao Phuket Villas can immerse themselves in Thai cuisine during their stay with the resort's Spice Spoons program. Sessions consist of a morning market tour with the chef plus an afternoon workshop in the hotel's restaurant La Sala, where guests learn about Thai ingredients and technique and then participate in a hands-on class where they cook four dishes—like tom kha gai, crispy fish with spicy mango salad, and Massaman curry. The hotel also offers the opportunity to add additional dishes to the menu, as well as an hour-long fruit and vegetable carving class.
3. Punta Mita, Mexico
The Four Seasons Punta Mita hosts a few different cooking programs for adventure-minded travelers. Outdoors, in the resort's new Iku Garden, guests can learn about the area's indigenous cooking techniques and native ingredients. Using volcanic stones, an underground oven, and a molcajete, they can also prepare dishes using cactus, agave, banana leaves, huitlacoche, grasshoppers, and ant eggs, among other unique ingredients. There's also a "catch and cook" experience on offer, which begins with free-diving and fishing lessons. Guests then take a boat ride out to the bay where they can try their hand at catching the day's meal; a hands-on cooking class with the fruits of their efforts and a three-course lunch follows.
Those are our top picks for the best food and wine winter vacations this year. Did we miss anything? If you decide to have a foodie adventure this month, have fun out there. And let us know where you went!
see luxury in a new light
Come and join our community! For a weekly round-up of insider ideas and information on the world of luxury, sign up for our Dandelion Chandelier Sunday Read here. And see luxury in a new light.
power up
And for a weekly dose of career insights and ideas, sign up for our newsletter, Power Up, here.