Two hours in Zürich: the best spots for a quick visit
All products are independently selected by our editors. If you buy something, we may earn an affiliate commission.
We've all been there: on a business trip, not much down time, in a sophisticated beautiful city that we long to explore. But what to do with two hours or less to spare? We always ask our local work colleagues what we should do if we have a precious couple of hours to sneak out and experience at least a taste of what their city has to offer. Now we're sharing those ideas with you. In this edition of Two Hours in . . . we address the question: What to do with 2 free hours in Zürich? These are the best spots for a quick visit if you have only two hours in Zürich.
Two Hours in . . .
In our Power Up series, Two Hours in . . . we give you road-tested and insider-endorsed ideas for quick cultural jaunts and unique local experiences that will leave you feeling inspired, informed and refreshed. And we guarantee that you'll be back in the office in time for your next meeting.
Our criteria for a listing on the perfect "snackable" menu of outings in any given city is a short list, but each element is crucial: it has to be an authentic experience that's unique (no chain stores or restaurants, unless they originated locally); achievable in 2 hours or less (including travel time); and really fun (or inspiring, or memorable, or Instagrammable).
If that sounds good, then come along, dear reader. We started our series with London. Then we went to Seattle and Hong Kong.
Just in time for winter ski season and the World Economic Forum in Davos, we turn our eyes to Zürich, one of the most chic cities in Europe.
Two Hours in Zürich
What to do with 2 free hours in Zürich?
Having worked at Credit Suisse – which is headquartered in Zürich – for several years, we've visited the city many times. Chances are you may be on business trip there soon: in addition to the annual Davos pilgrimage that runs through Zürich, the city is home to UBS, Credit Suisse, ABB, Swiss Re and Zürich Insurance Group. Google has a large office in town, as do Accenture and EY.
We asked a number of our local friends for their recommendations on the top stops for people in Zürich on business. It was tough to narrow the list! Here's the final consensus.
the best spots for a quick visit in Zürich
Here are the places we think are worth a fly-by visit on your next business trip to Zürich. And if you have more time, by all means, linger. These are even better stops when you're at leisure.
1. Sprüngli
The Confiserie Sprüngli is a Swiss luxury confectionery manufacturer founded in 1836. It's best known for its signature macaroons, called "Luxemburgerli." The Banhofstrasse location is a classic Zürich experience that you should definitely not miss. It's a perfect breakfast, lunch or afternoon snack stop. Some people swear by their hamburgers, but we'd opt for the sweets if we were you.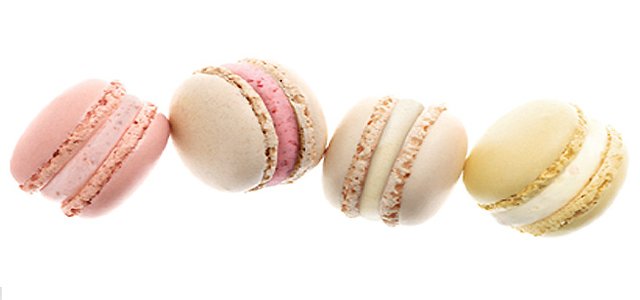 2. The Fondue Tram
Trams are the best way to move around Zürich when you're not on foot. One of most charming ways to experience the city actually happens to be on a tram. We once took a short ride on the "Old Timer" tram and it was great fun.
During the winter months, the Old Timer tram becomes the "the fondue tram." The team from the Zunfthaus zur Zimmerleuten restaurant serves a starter, cheese fondue, and dessert while the tram moves through the center of the city. On the way, you'll pass through a number of Zürich's most beautiful places. Operating from early November through early March.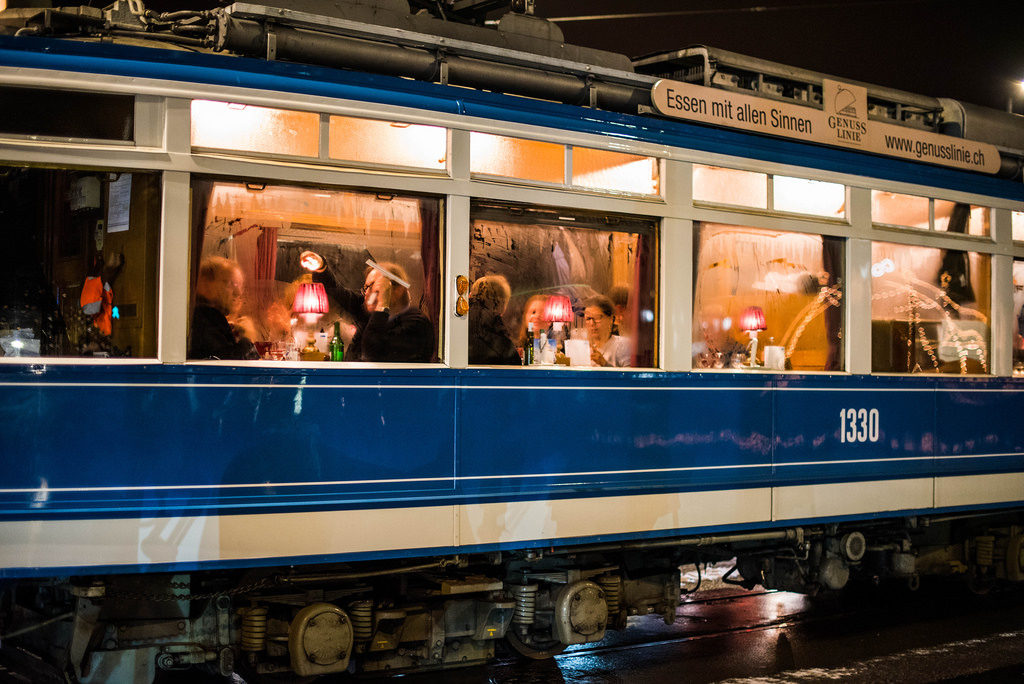 3. Graffiti at the Grossmünster Church
In a unique collaboration nearly a life-time in the making, 78-year old Swiss graffiti artist Harald Naegeli will paint a work in the historic Grossmünster church. The Grossmünster is a Romanesque-style Protestant church – one of the four major churches in the city.
The work, titled "Todestanz" (Dance of Death), is seen as a reconciliation with a city that once punished Naegeli for his art. Under the agreement, the work will remain on view for four years (with the option of a two-year extension). There are also other regulations involved: for example, the Grossmünster parish stipulated that the artist used only black, blue and silver spray paint. The opening evening for the Grossmünster graffiti is scheduled for January 25, 2019.
Climbing the steps of the Grossmünster happens to be a great way to see a panoramic view of Zürich. So you've got two strong reasons to go.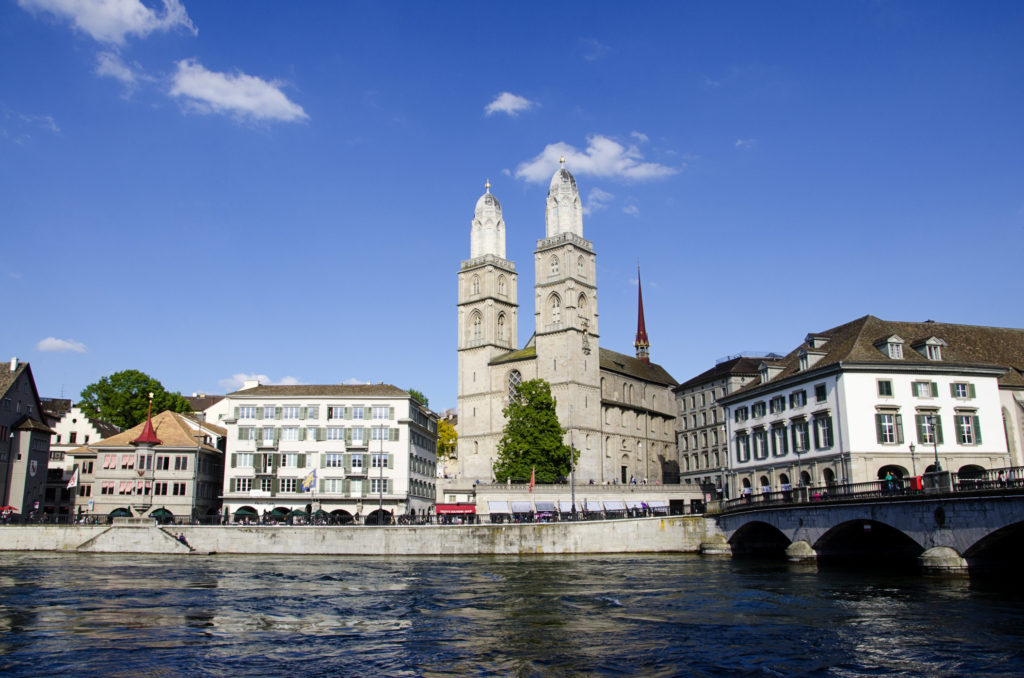 4. Kunsthaus Zürich
The most important collection of Classical Modernism in the city is on exhibit at the Kunsthaus, the museum of fine arts. The collections in the museum include over 4,000 paintings, sculptures and installations.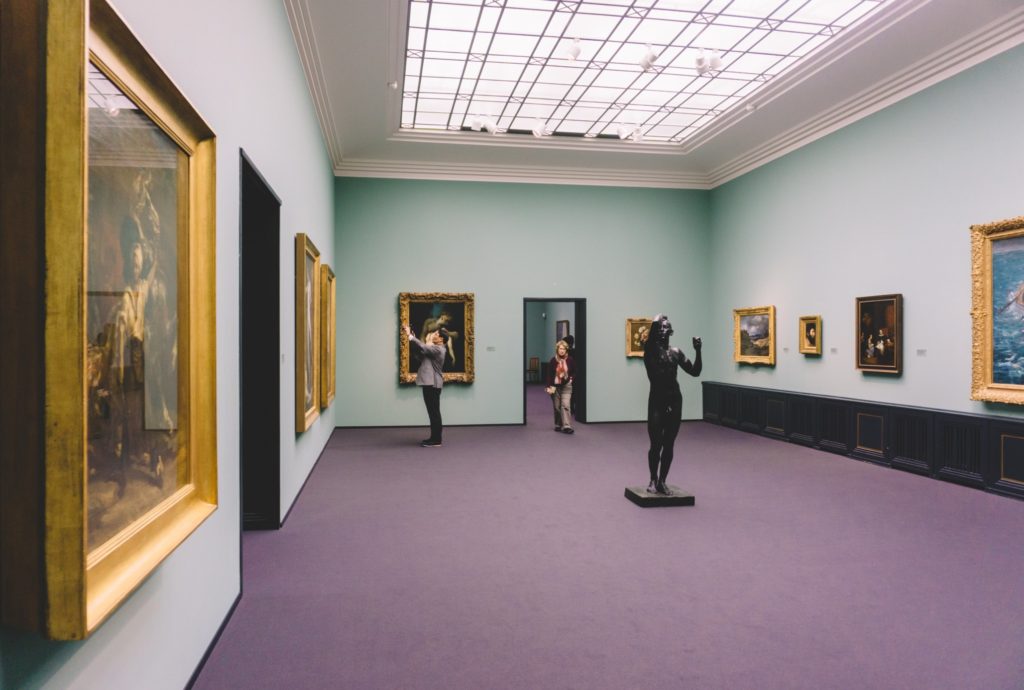 5. Archaeology Museum at the University of Zürich
The Archaeological Collection at the University of Zürich has its origins in the 19th century, when the university began collecting plaster casts of antique sculptures.
From now until the end of March, 2019, a one-of-a-kind exhibit is on view: a collection of works by the Greek vase painter Exekias. Regarded as one of the outstanding masters of his craft, he represents Athenian black-figure painting at its technical and artistic pinnacle. Only about 40 of his works still exist. For the first time, 20 works from museums in Italy, Germany, France, Sweden and the US, plus pieces from private collections in Switzerland, are on display together, fostering direct comparison with one another.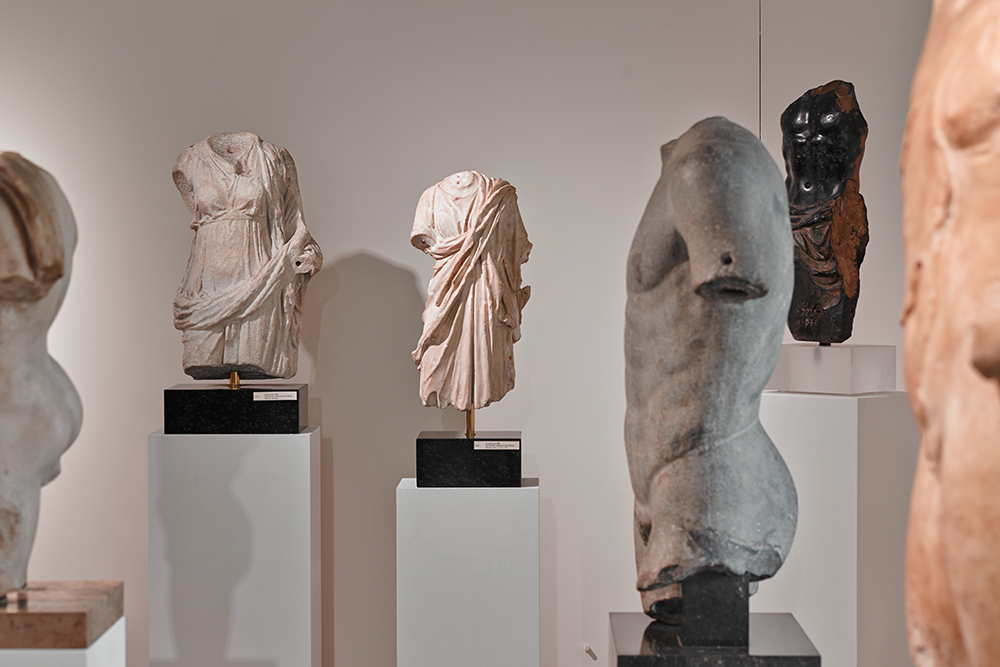 Chaiselongue.  While you're on the campus of the university, be sure to stop and the monumental sofa in the atrium of the main building. Created in 2008 by Swiss artist Pipilotti Rist, the colossal couch is open for all to climb on and sit for a while. Visitors are meant to reflect on the difficult history women had and still have in academia. The work is dedicated to Emilie Kempin-Spyri, Europe's first female Doctor of Law. She graduated with a doctorate in law from the University of Zurich. But despite her academic achievements, she was barred from practicing.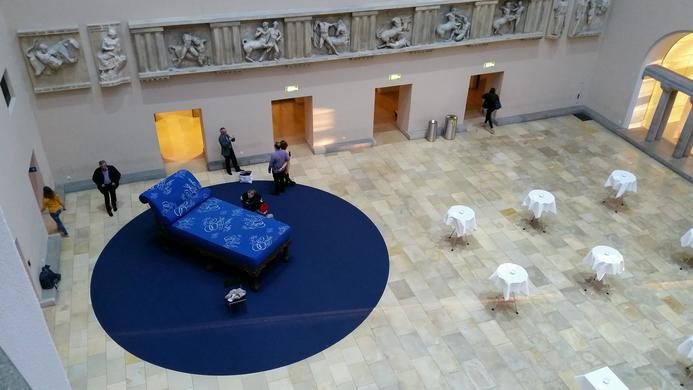 6. Limmat River Cruise
In only a short time, a river cruise provides the perfect grounding in the landscape of Zürich. Motorized boats with glass ceilings glide past the historical guild houses, Town Hall, the Lindenhof and the Grossmünster church. They operate between April and October. The stretch between the National Museum and the Zürichhorn takes approximately 25 minutes, while the entire round trip lasts about 50 minutes.
Taking a Lake Zürich cruise is a wonderful experience, too. Unfortunately, it's more time-consuming to do properly. It takes 3-4 hours start to finish – so definitely do it if you have a bit more free time available.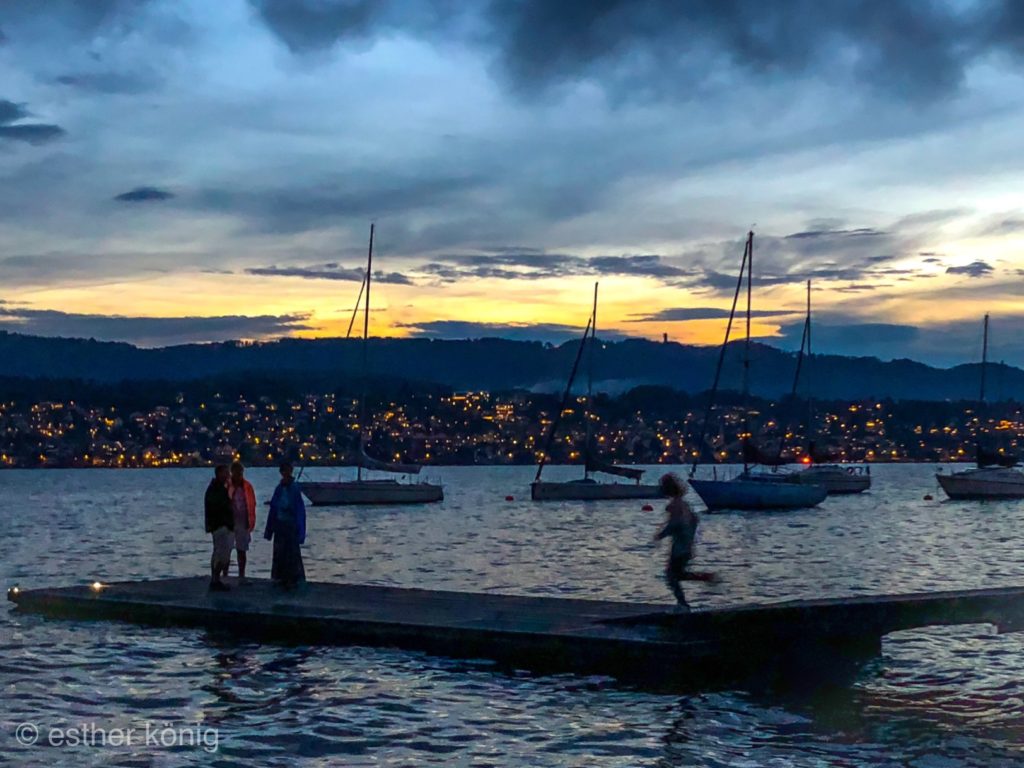 7. Cocktails
There are lots of excellent choices for a quick drink with friends or colleagues. Our experts chose two that are more traditional, and two that are really trendy. Your call.
Kronenhalle Bar.
Restaurant Kronenhalle was once patronized by Coco Chanel, Yves Saint Laurent, Pablo Picasso, Alberto Giacometti, James Joyce, and Richard Strauss. Now, its bar is the perfect place to experience Zurich. Under the counter, chef de bar Christian Heiss keeps a notebook containing his guest's favorite cocktail recipes. And if you're jonesing for veal and rösti (and we frequently are), this is the place.
Le Raymond Bar.
Le Raymond bar overlooks the Schanzengraben (a scenic moat and promenade built circa 1881). It's popular with coffee lovers in the mornings and cocktail lovers in the evenings. When the weather is fine, guests can sit out on the terrace and watch the boats motoring into the Sihl River from Lake Zürich.
Bar am Wasser.
A new and incredibly chic place to have a drink, Bar am Wasser  has views of Lake Zürich and the surrounding Alps.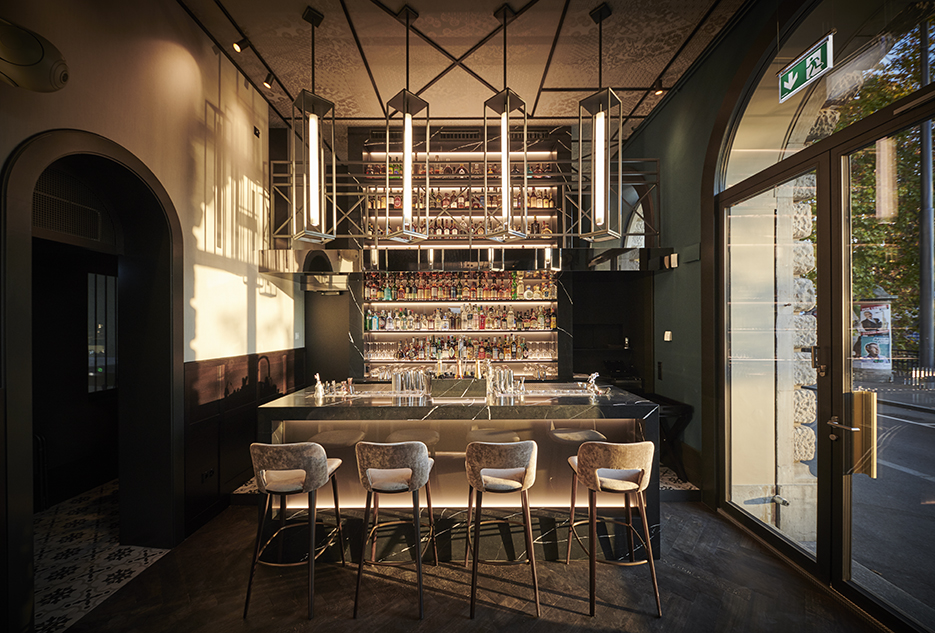 George Bar and Grill.
George is a restaurant and bar on the top story of the Ober building in Zürich's Kreis 1 quarter. Swanky and refined, it nods to the late '60's and '70's, with classic menu items like surf and turf.
8. Chagall murals at the Fraumünster church 
In the 1970's, at an advanced age, Belarussian-born Marc Chagall created a five-part stained-glass window series and a rosette for the chancel of the Fraumünster church. The sanctuary is open to visitors except during worship services and other special events.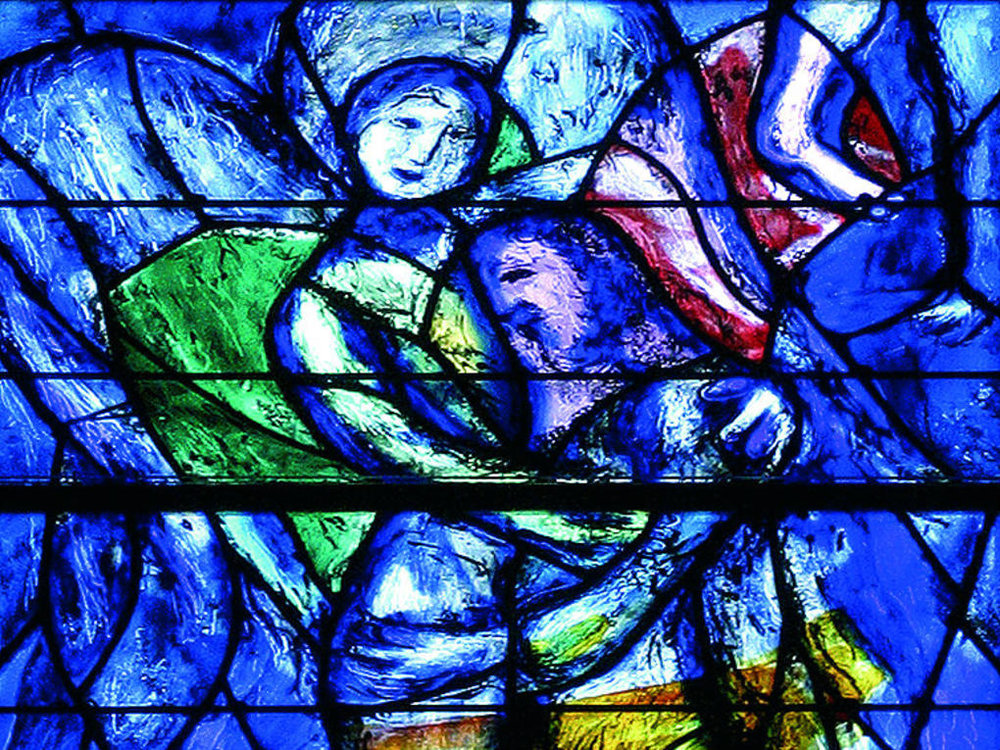 9. Giacometti murals in the main police station
Augusto Giacometti was commissioned to brighten the vaulted ceiling of a space being converted into Zürich's main police station. For two years, the artist worked with bright, warm colors to create floral decorations and scenic images. The vibrant entrance hall was completed in 1925, and today is considered to be a work of national significance. Locals affectionately refer to the Giacometti Hall as the "Blüemlihalle" (hall of little flowers) due to the countless ornamental flowers.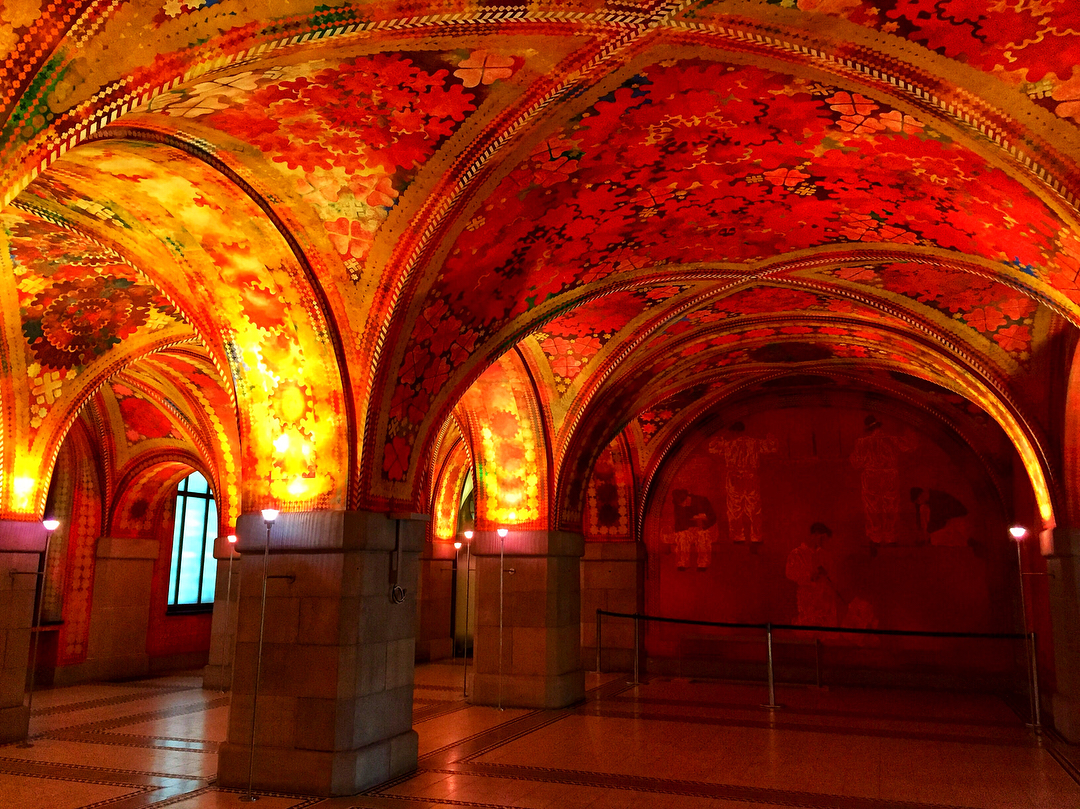 10. Rietberg Museum
Displaying Asian, African, American and Oceanic art, the Rietberg Museum is the only art museum focusing on non-European art and design in Switzerland. Originally commissioned to hold the collection of Baron Eduard von der Heydt, in early 2007 the museum was expanded and modernized. Enter through the glass pavilion, the "Emerald", then descend to the museum's two underground levels. There, you'll find treasures including early Buddhist sculptures from China and exquisite wood sculpture from West Africa.
11. Dinner – including fondue and raclette
You cannot visit Zürich without having something cheesy. Here are the insider's recommendations on where to have fondue, raclette, and other delicious meals.
Degenried.
Located in the forest above the Dolder Grand hotel, Degenried is a wonderful rustic getaway serving fondue. Their forest breakfast is also a special treat.
Restaurant Zeughauskeller.
Zeughauskeller is located in a former 15th-century armory right on Banhofstrasse. You'll find rustic Swiss dishes and draft beers in rooms with oak beams and historic artifacts. One of our experts says: "it's very touristy, but still one of my favorites."
Baur au Lac.
This elegant 5-star hotel near the shores of Lake Zürich has a seasonal winter chalet in its garden with delicious fondue and raclette. When the weather is warm, there's no better place for a meal and some excellent people-watching than here.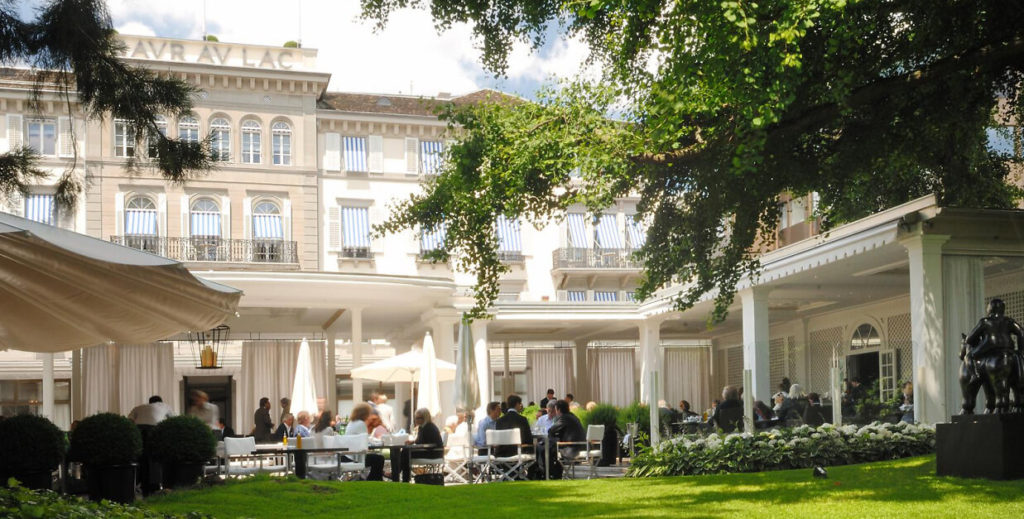 Chez Vrony at the Widder Hotel.
The historic Hotel Widder has teamed up with one of Zermatt's most famous restaurants, Chez Vrony, to host a pop-up restaurant this winter. Our friend describes it as "a beautiful authentic ski lodge interior." Catch it while you can: it'll only be open until mid-February 2019.
Hatecke.
An excellent spot for either lunch or dinner, our insiders say this family-owned restaurant has the best beef tartare in Zürich. The owners of Hatecke know all the farmers who supply the meat. The original branch is in St Moritz.
Bü's.
One of our personal favorites for dinner in Zürich is Restaurant Bü's, on Bahnhofstrasse. It's a bustling, charming spot serving European bistro fare. The wine selection is incredible, as is the warmth and personal service you'll receive.
12. FIFA museum
The FIFA World Football Museum celebrates football – if you're a fan, you owe it to yourself to visit while you're in town. You can even hone your skills on the soccer version of a mini-golf course located on the top floor.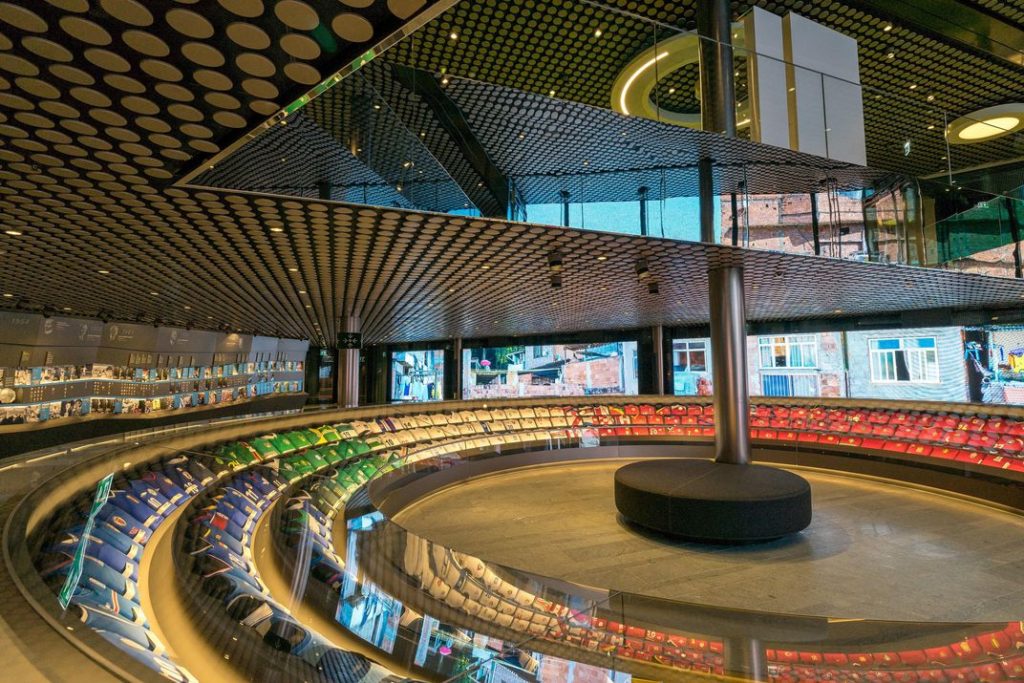 13. Museum and Café Cabaret Voltaire
Now a museum, exhibition space, shop and café, Cabaret Voltaire was the birthplace of the Dadaist movement. With Switzerland neutral during World War I, Zürich became a haven for artists, philosophers, scientists and writers. Political exiles from all parts of Europe and Russia came, including Vladimir Lenin, who lived near the Cabaret at the time. Some say he was known to drop by occasionally.
14. Lindenhof 
Lindenhof is a tree-covered park with wonderful views of the River Limmat, Lake Zürich, the Old Town, Grossmünster Church, City Hall, the university and the Swiss Federal Institute of Technology. Night or day, it's a lovely oasis in the middle of the city.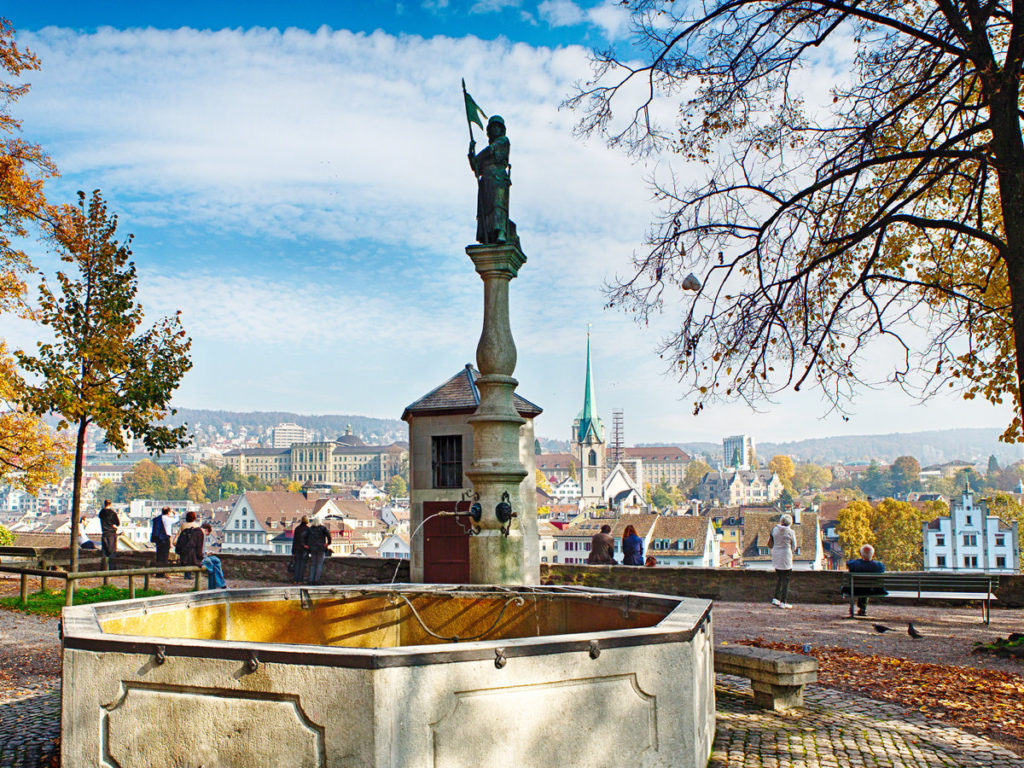 15. Beyer Clock and Watch Museum
The Beyer Clock and Watch museum is one of the world's leading private museums dedicated to horology. Over 300 items collectively tell the history of timekeeping from 1400 BC to the present day. You'll find sundials, magnificent pendulum clocks, elaborately decorated pocket watches and the prototype of the first quartz wristwatch. Plus scientific navigation devices.
16. Migros Museum 
The Migros Museum of Contemporary Art showcases both a permanent collection of over 1,300 works by 700 artists and rotating exhibitions. From now until February 2019, the museum is hosting an exhibit of works by Maria Eichhorn that explore the questions of value, time, property, and ownership. Her work has previously been included in the Venice Biennale (1993, 2001, and 2015), Documenta11 (2002), and documenta 14 (2017).
17. Centre Le Corbusier
The Pavillon Le Corbusier is an art museum dedicated to the work of the Swiss architect Le Corbusier. The private holdings of Heidi Weber, who was a collector and friend of the architect, form the foundation of the works on display.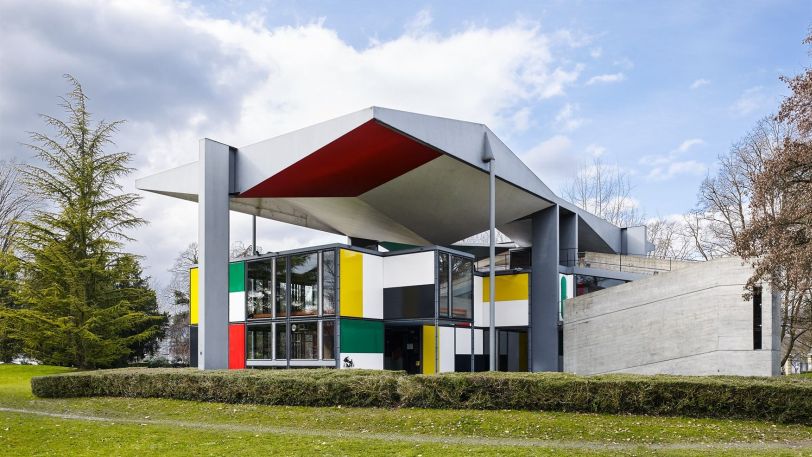 18. Sukkulenten-Sammlung Zürich
This succulent plant collection is an enclosed glasshouse botanical garden in Zürich. It also houses a botanic library, a herbarium and the International Organizations for Succulent Plant Research.
19. Thermal Baths in the former Hürlimann Brewery
The former Hürlimann brewery, constructed in 1836, is now a contemporary hotel and thermal bath & spa, Thermalbad. It gets its naturally-heated water from a nearby spring. The views of the city from their rooftop pool are extraordinary.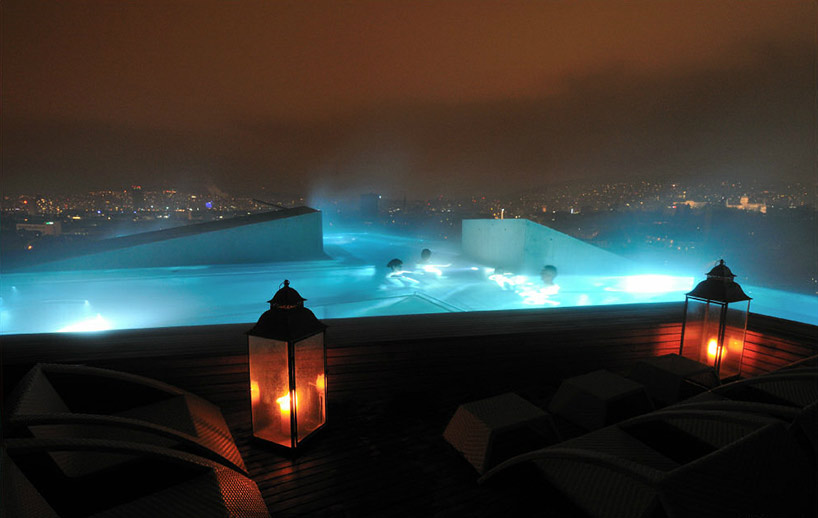 20. Flea market or Christmas Market
Bürkliplatz Flea Market (May to October).
The Bürkliplatz Flea Market on Bahnhofstrasse is the perfect place to rummage for rarities and antiques. Those with sharp eyes often find hidden treasures – it's a popular place to buy second-hand jewelry. The market takes place in all weather from early May through late October.
Christmas Markets (late November to late December).
Zürich hosts three Christmas markets, any one of which would be a pleasant way to spend a couple of hours. The oldest one is in Old Town; there's one at the urban "Wienachtsdorf" Christmas village on Sechseläutenplatz near Bellevue. And a 50-foot tall tree decorated with Swarowski crystals presides over the Christkindlimarkt at Zürich Main Train Station.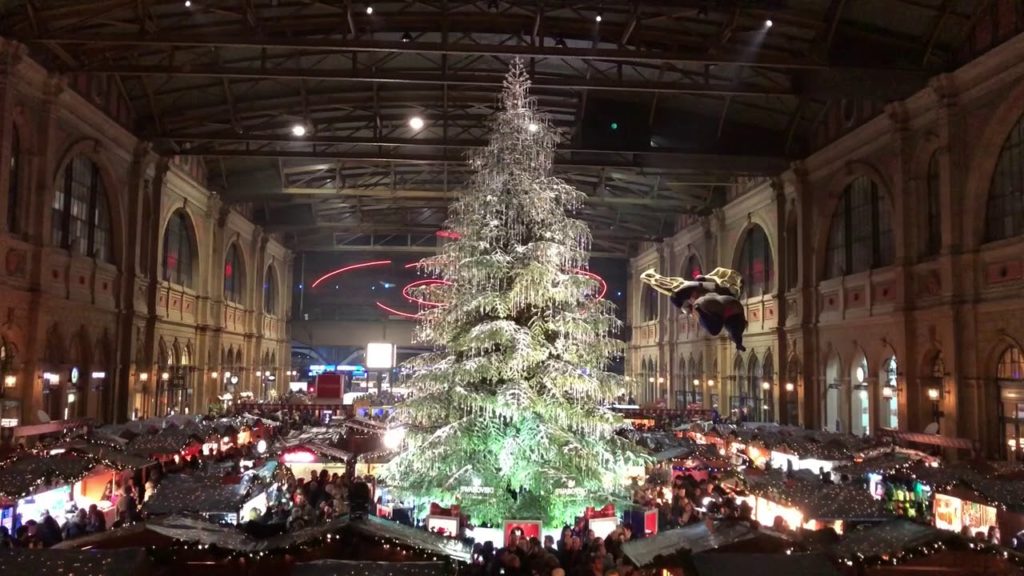 That's it. Our top picks for the best spots for a quick visit in Zürich. Now you know what to do with 2 free hours in Zürich.
We hope you'll be able to spend more than a couple of hours roaming around in Z. It's a lovely city filled with history and art that deserves to be explored.
In the meantime, wherever you're headed next, have a great trip.
see luxury in a new light
Come and join our community! For a weekly round-up of insider ideas and information on the world of luxury, sign up for our Dandelion Chandelier Sunday Read here. And see luxury in a new light.
power up
For a weekly dose of career insights and ideas, sign up for our Sunday newsletter, Power Up, here.