It's engagement season! The period between Thanksgiving and Valentine's Day is the time when the majority of wedding proposals occur. We love weddings, especially royal ones, so we're sharing ideas and insights on the process from start to finish. We've shared insider tips on how to find the perfect engagement ring. And the best places to propose. Assuming all of that went well, next up in the journey is planning the wedding (including the flowers). So who are the best luxury wedding planners in the world?
why you need a wedding planner
Even if you can't afford the services of a top-tier wedding planner, one can dream, right?
We know very well first-hand how important planning and executing the perfect wedding day is. We also know how tedious and time consuming it can be.
Planning a large scale and luxurious celebration of your nuptials is not just about tasting delicious cakes and trying on dream dresses. It also includes things like tracking RSVP's and organizing guest transportation. Things that aren't quite as much fun. 
And if you're busy juggling things like a career, graduate school or the like on top of planning your nuptials, it's even harder.  So why not take a tip from some of our favorite royals, celebrities and socialites and leave it to the pros?
Enlisting the help of the right nuptial artist (aka a wedding planner) can make all the difference in the world. Forget about some of the glitz and bling, and remember: the best luxury wedding is the one where the happy couple has peace of mind and can truly enjoy sparkling moments with family and friends.
getting started
How do you find a wedding planner to help you create the wedding of your dreams?
You can start by browsing some of the top sites focused on wedding planning of course. We're thinking popular favorites like Elle Weddings, Vogue Weddings, Harper's Bazaar Weddings, In Style Weddings, New York Weddings or Southern Bride.
In addition to plenty of ideas and inspiration, each site offers a comprehensive vendor list that includes things like recommended wedding planners.
After that, though, you should also ask around and get some real-world recommendations.
We've scoured a number of sites for a list of top wedding planners around the world to get you started. And we've gone ahead and asked some of our most recently-wedded friends about the must-ask questions for potential wedding planners.
the best luxury wedding planners in the world
Based on our research, these are the savants of the wedding industry that the ultra-rich have on speed dial. They've crafted luxurious celebrations for couples from political royalty to actual royalty – and everyone in between.
one
What.  Over the past 30 years Colin Cowie has become a major force in designing and producing events around the globe. The firm can handle everything from intimate gatherings of 50 to grand-scale productions for more than 5,000. His client includes Ryan Seacrest, Jennifer Aniston, Jennifer Lopez and Kim Kardashian West.
Where.  New York, Los Angeles, Las Vegas, San Francisco, Saratoga Springs
two
What.  Having spent time working for everyone from Joseph Altuzarra to Stephen King doing private events, Jung Lee decided to create her own company. Fête is a full-service wedding planning and design firm based in New York.
Lee and her team plan events all over the world. They specialize in creating highly-customized and high-design events. Their venues range from Aspen to Miami, Santa Barbara to the Hamptons, and throughout Asia, Europe, St. Barth's and even Cuba. The group is known for their innovative take on seating charts and place cards.
Where.  New York
three
Who. Rafanelli Events
What.  Founder Bryan Rafanelli has been lauded by many of the top bridal publications because of the way that he and his team treat every event as a unique creative challenge. The firm offers a personal, one-of-a-kind approach. Rafanelli has become a favorite of a couple of America's First Families. He led the concept and design of Chelsea Clinton's wedding, as well as many of President Obama's White House State Dinners and events. His firm did the White House holiday décor in 2015 and 2016.
Where. New York and Boston
four
Who.  Tara Guérard
What. Tara Guérard is one of the most sought-after celebrity wedding planners. Her client list includes Blake Lively and Ryan Reynolds.  Her book, Southern Weddings: New Looks From the Old South, sums up her design aesthetic. Think traditional silver candlesticks and thoughtfully employed monograms, mixed with a dash of the unexpected.
Where. Charleston and New York City
five
Who.  Mindy Weiss
What. Mindy Weiss is a go-to among celebs, having planned events for Nicole Richie, Ellen DeGeneres and Portia de Rossi and La La and Carmelo Anthony.  As one might expect, her events are lavish affairs, whether on a beach, in a ballroom or in a private garden. She's known for doing whatever it takes. At one of her weddings, the bride and groom climbed a ladder to cut their over-sized cake; at Nicole Richie's wedding she arranged for an elephant to greet guests.
Where.  Beverly Hills and New York
six
Who.  Fait Accompli
What.  Owner Alex Fitzgibbons, alongside founder and director, Camilla Monckton, has mastered the art of discretion and ability to create lavish, spectacle events on an international level.  As the British royal family's preferred event planner, they have been responsible for countless royal functions including the 2011 royal wedding of the Duke and Duchess of Cambridge and more recently the wedding of the Duke and Duchess of Sussex.
Where. London
seven
Who.  Sarah Haywood
What.  Known as Britain's most sought-after wedding planner, Sarah Haywood has planned lavish events for big names around the world.  Never taking on more than a handful of clients at one time, she provides highly personalized service that includes bookings from performers like J Lo and John Legend.  Thanks to her expertise, she was the go-to international commentator for the wedding of Prince William and Kate Middleton and is the U.K.'s top-selling bridal author thanks to her two books on the topic.
Where. London
eight
Who.  Haute Weddings
What.  If you love all things French, then Haute Weddings is for you. The team crafts destination weddings in France and will stop at nothing to incorporate the local culture and landscape into your event. They're not afraid to embrace adventure. The firm has happily hiked up a snowy peak so a couple could say their vows in an ice cave. And para-glided in front of glaciers, and arranged for one bride and groom to ski down Mont Blanc while in full formal wedding attire.
Where. France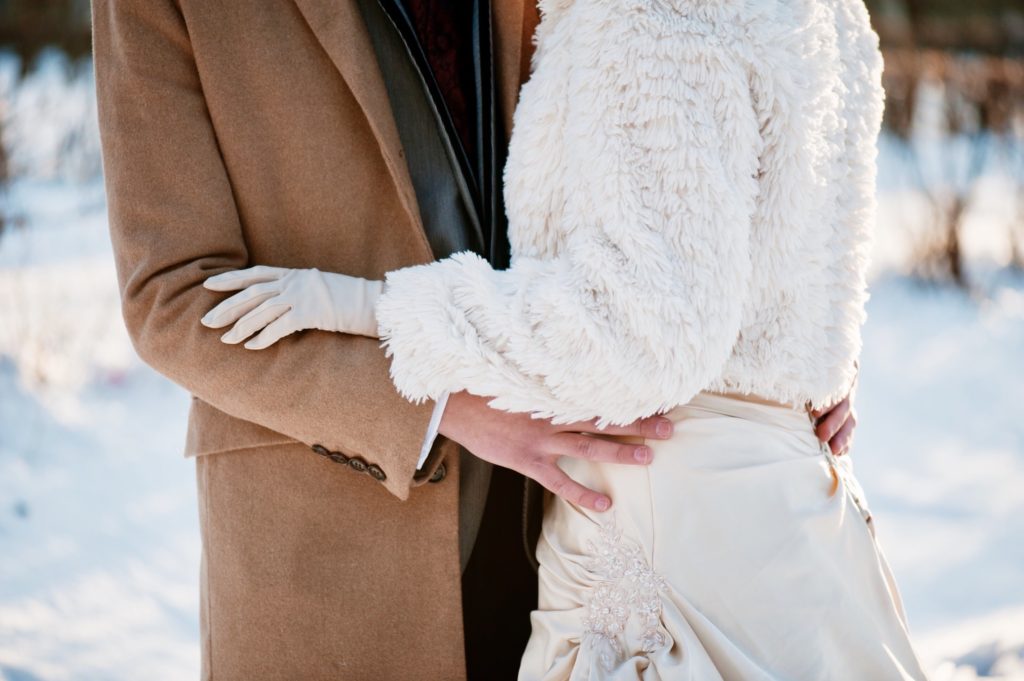 key questions to ask before booking a planner
We asked some of our wedding experts for the must-ask questions for any potential wedding planner. This will definitely help you narrow down your list. Some may seem obvious, but you have to be thorough!
one
First and foremost – are they available on your wedding date?  If your dates are flexible and you are willing to wait in order to work with someone you really love, be sure to find out when they are free.
two
Do they travel?  Don't be turned off if the planner you love is not based in your city or town.  Many top notch planners will travel (for a fee, of course).
three
What is their philosophy about weddings?  This may seem like a no-brainer, but you want to ensure that their style aligns with your vision. For example, maybe you fancy something elegant and modern, while their specialty is more shabby chic.
four
Do they specialize in certain types of venues?  Coordinating a wedding in a five-star hotel is very different from organizing an outdoor affair overlooking the ocean.
five
Some planners do design work while others do only logistics. Do you have a preference?  If they do design work, then you need to be really sure their vision aligns with yours (see #3, above).
six
Will yours be their only wedding of the day or weekend?  On the day of your wedding, you want the planner's full attention. Make sure they have a team capable of handling the workload.
seven
Ask about the most unique wedding they have planned.  This is the firm's chance to show off how creative they are.
eight
Ask for some initial thoughts on how they would execute on your vision.  Of course they won't be able to nail every detail you have ever dreamed of, but if all of their ideas are way off, it's a clear a red flag.
nine
What's the most difficult problem they've ever had to solve on wedding day? You'll need to gauge how good your planner is in a crisis – or at least when the stress is at its highest. Everyone hopes that nothing goes wrong on the big day. But something almost always does. Is your planner ready for that?
ten
Lastly, be sure to ask for references from recent clients.  While review sites and testimonials pages can be helpful, you will get a more nuanced understanding of someone else's experience if you do a quick call or email. It's worth the investment of time for the peace of mind that you did all of your due diligence before signing an agreement.
Once you have a planner, you'll have the fun of choosing wedding attire, flowers, music, and a romantic honeymoon destination. Plus, we urge you spend some time thinking about how to make whole event fun for the guests.
The time will fly, but try to enjoy and savor it.
Felicitations on your engagement! It's an exciting time for you. Good luck and best wishes for your wonderful day.
see luxury in a new light
Come and join our community! For a weekly round-up of insider ideas and information on the world of luxury, sign up for our Dandelion Chandelier Sunday Read here. And see luxury in a new light.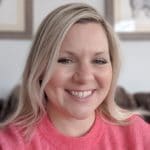 Jillian Tangen is the Head of Research at Dandelion Chandelier and a former Senior Research Analyst at McKinsey & Co and Analyst at Shearman & Sterling. She is an avid fan of Nordic design, having owned an independent lifestyle store and sales agency focused on emerging Scandinavian design. Jillian lives in NYC and is married with three young children and loves cross country skiing, the New York Rangers, reading, travel and discovering new brands.
Join our community
For access to insider ideas and information on the world of luxury, sign up for our Dandelion Chandelier newsletter. And see luxury in a new light.