the new luxury scented candles perfect for bibliophiles
All products are independently selected by our editors. If you buy something, we may earn an affiliate commission.
In the depths of winter, what could be better than curling up with a good book on a cold grey day? If you're lucky enough to have a snow day, or a vacation day, and you want to surround yourself with the perfect conditions for a marathon winter's read, you need a comfortable sofa or chair, a soft blanket and some thick socks. And how about adding a scented candle that smells like a library into the mix? We went in search of scented candles perfect for book lovers – fragrances ideal for a library, den, or cozy reading spot. Here are the luxury scented candles perfect for bibliophiles right now.
luxury scented candles perfect for bibliophiles
Who doesn't love the scent of a great bookstore? Or the fragrance of a library filled with leather-bound books? A whiff of new book smell is one of our favorite pick-me-ups.
If you have a book worm in your life – or if you count yourself among that cohort – you're probably thinking from time to time about the perfect gift (or self gift). Lately, we went in search of the scented candles perfect for book lovers. Fragrances that might bring back a memory of a favorite library, or bookstore, or cozy reading nook. 
Next time you have a gift-giving opportunity, consider one of these for the bibliophile in your life.
scented candles perfect for book lovers
1. Byredo Bibliothèque
Byredo's 'Bibliothèque' candle fills your reading space with a wonderfully rich scent, reminiscent of ancient, wood-paneled libraries. The brand's signature black wax first emanates fruity peach and plum top notes, then floral violet and peony, before ending on notes of patchouli, leather and vanilla. After 60 hours burn time, the mouth-blown glass vessel can be used to store trinkets or cosmetics brushes. $80.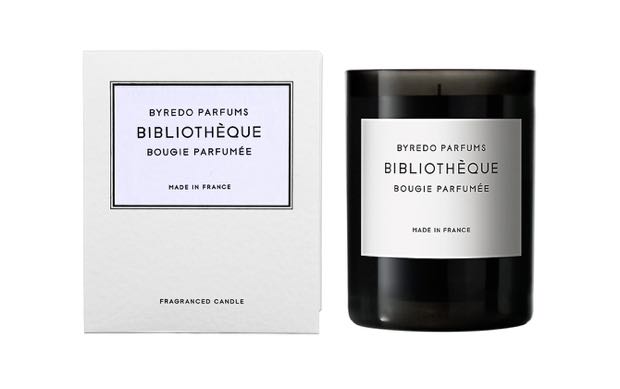 2. NO.22 Bookshelf
No.22's 'Bookshelf' candle is inspired by the pleasure of curling up fireside with a classic novel. Deep, enveloping base notes of woody musk are layered with birch tar and leather. Mellow and warming, it is cut through with spiced verdant notes for a herbal finish. Hand-poured and crafted in the UK, the wax is encased in a ceramic vessel that's finished with a signature cable-knit motif.  $60.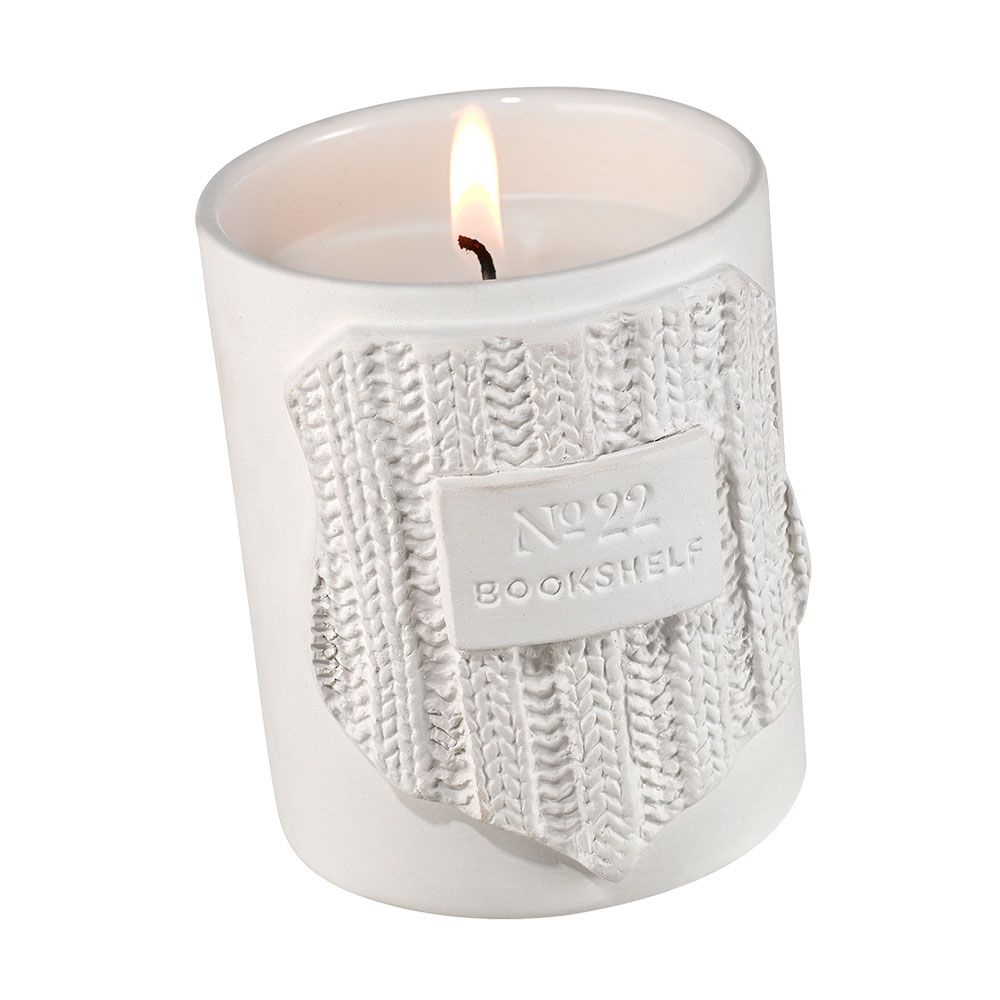 3. Austin Press Candle Monk's Library and Poet's Garret
Monk's Library from Austin Press Candle is one of a line of aromatic candles made with soy, coconut, & bee's wax, natural essential oils, and fine perfume. Poured into recycled glass vessels with letter-pressed art, these candles feature cotton wicks. Monk's Library is layered with notes of bergamot, geranium, lavender, sage and clove incense, cedar, and balsam. And finished "with notes of cloister walls and ancient books." For the poetry lover, the Poet's Garret fragrance might be just perfect. It's composed of bergamot, clary sage, lavender, blue violet, vetiver, patchouli, and amber. $65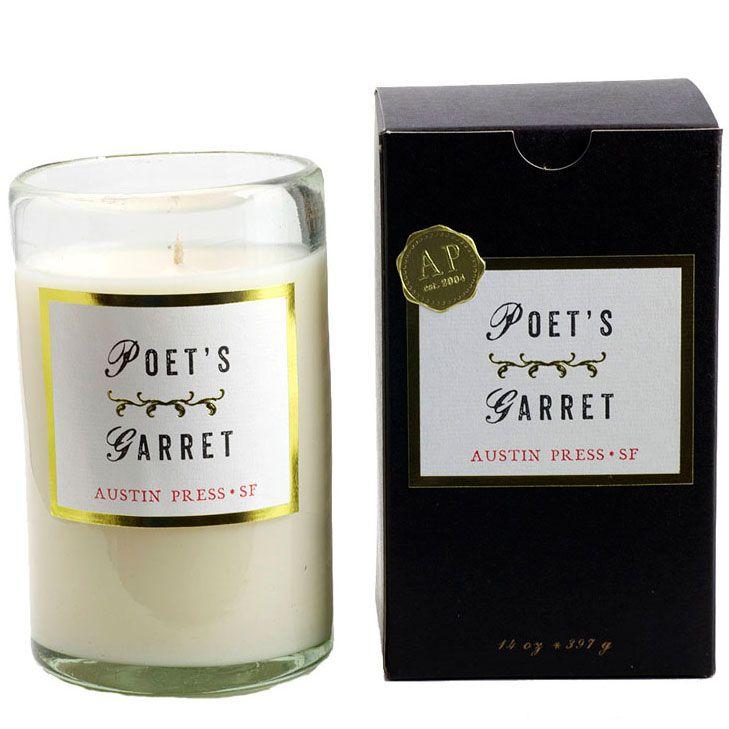 4. Utopia Candle Plato's Republic
The Republic by Plato fragrance from Utopia Candle  is inspired by Plato's utopian philosophy. The fragrance is intended to cause anyone who smells it to imagine the world as they would ideally like it to be. Utopias are perfect worlds that aren't real. Yet they serve to illuminate real needs. The scent of The Republic helps to evoke the perfect world described by Plato: a realm of reason, calm and order. It features notes of warm spices, with bergamot, mandarin, nutmeg, black pepper, cardamom, cumin and vetiver. $50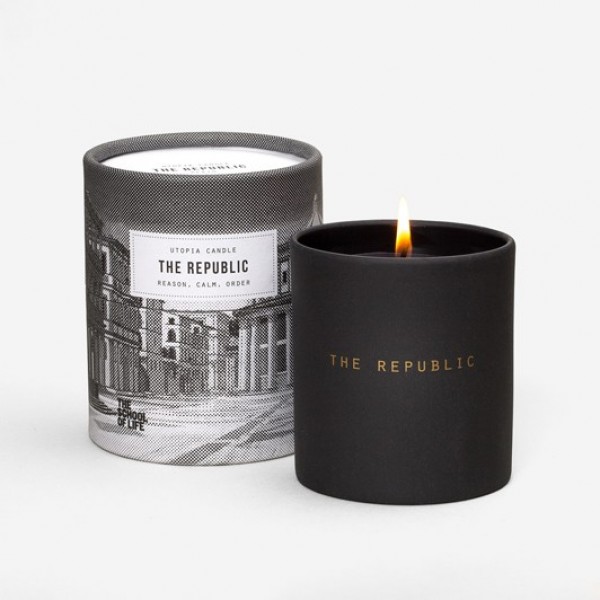 5. Commodity's Book
Book by Commodity "tips its hat to the Hemingways and Fitzgeralds of the world, transporting you away to a world of imagination and stories while capturing that quiet moment when you're curled up with a good book." The soy based candle has top notes of cedarwood, bois de rose, eucalyptus, bergamot. The mid-notes are Alaskan cypress, amyris, and amber. The scent finishes with musk, velvet, and sustainably-sourced sandalwood from the island of New Caledonia. The burn time is 60 hours, and if you love the fragrance, it's also available in eau de parfum and body lotion. $55.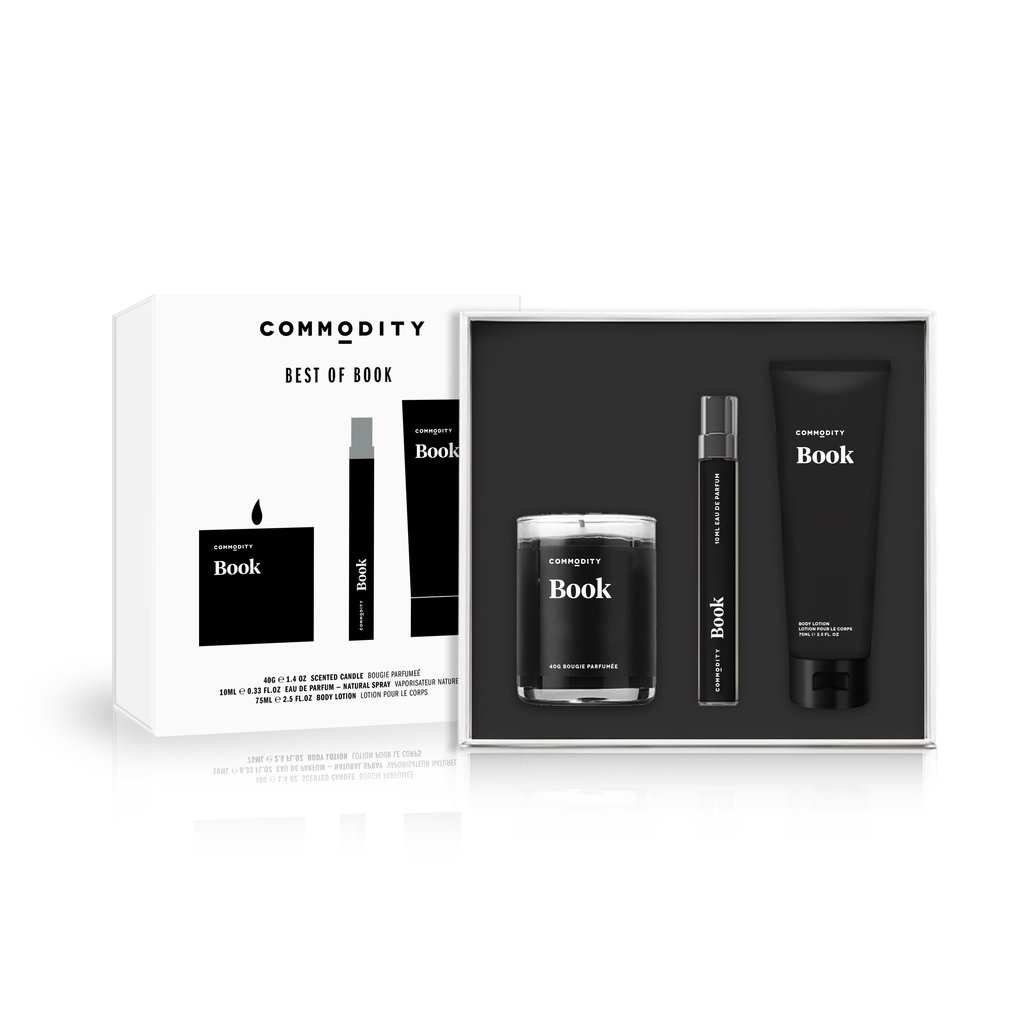 That's it – our top picks of the luxury scented candles perfect for bibliophiles. Did we miss any that you love? Shine on, book worms of the world.
see luxury in a new light
Come and join our community! For a weekly round-up of insider ideas and information on the world of luxury, sign up for our Dandelion Chandelier Sunday Read here. And see luxury in a new light.