the best luxury gifts for Chinese New Year this year
All products are independently selected by our editors. If you buy something, we may earn an affiliate commission.
The Year of the Pig is almost upon us! Have you gotten your shopping done for Chinese New Year (CNY) yet? Our correspondent Julie Chang Murphy is sharing how to give a great Chinese New Year gift to friends and professional associates. And she's rounded up some of the best luxury gifts for Chinese New Year this year for everyone on your list.
One quarter of the world's population is getting ready to celebrate the Lunar New Year next week on February 5th. Also known as Spring Festival, it actually lasts for 2 weeks and is recognized as a national holiday not only in China but Hong Kong, The Phillipines, Malaysia, Vietnam, Taiwan, Indonesia, Macau, Singapore, North Korea, South Korea, and Brunei. This is the Year of the Pig, a zodiac animal associated with compassion, trustworthiness, and good fortune. And it's also adorable, from what we've seen so far from many luxury designer Lunar New Year collections.
what you need to know about Chinese New Year gifts
Before you go shopping for that perfect gift, there are a few norms, superstitions and rules you should be aware of.
The Chinese take homonyms very seriously.
These words all have an inauspicious homonym, so avoid these items as gifts:
Clocks and watches: sounds like "attending a funeral"
Shoes: sounds like the word for "evil"
Umbrellas and fans: sounds like "separate"
Pears: sounds like another word for "separate"
Anything in denominations of 4: sounds like "death"
Other taboo gifts are based on symbolism.
In addition, some other items should be avoided as gifts based on what they symbolize.
Sharp objects like knives and scissors represent cutting off a relationship.
Mirrors are fragile and can be broken easily.
Wallets symbolize giving your own fortune away.
White and black are colors associated with funerals so avoid gifting objects in these colors.
We know – it's a lot to remember!
No worries, dear reader. We've combed through this year's offerings to bring you a Chinese New Year gift guide that will show your cultural understanding, respect and affection for that special person celebrating Lunar New Year.
Just one more rule – don't forget to present your gift with both hands!
the best luxury gifts for Chinese new year this year
1. A silk scarf
We love Louis Vuitton's limited edition "Superstition Square" silk scarf! It hits all the right notes: festive, elegant, and meaningful, displaying all 12 zodiac animals with whimsical drawings and colorful updates of their iconic House motifs. $485.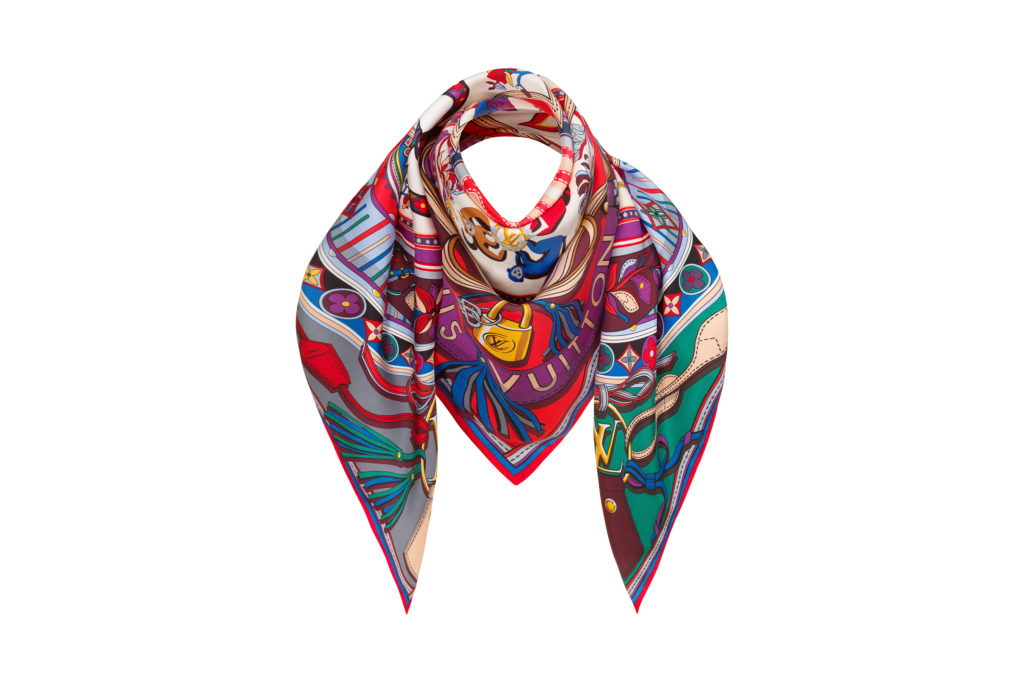 2. a luxurious limited-edition watch
Despite our note about clocks and watches having some negative cultural connotations, there are some seriously gorgeous limited-edition watches released each year for the Lunar New Year. So perhaps many are willing to overlook that particular tradition.
For example, Piaget has added to its collection of Chinese zodiac watches, which first appeared in 2012, with its Year of the Pig Altiplano timepiece. Enamel artist Anita Porchet created a watch face featuring a cheerful-looking piglet to evoke a happy, uplifting Lunar New Year vibe. The little pig is surrounded by 80 brilliant-cut diamonds around the bezel, which is undoubtedly at least part of the reason he looks so happy.
Other luxury watch brands with limited-edition Year of the Pig timepieces include Vacheron Constantin, Panerai, Jaquet Droz, Chopard and Breguet.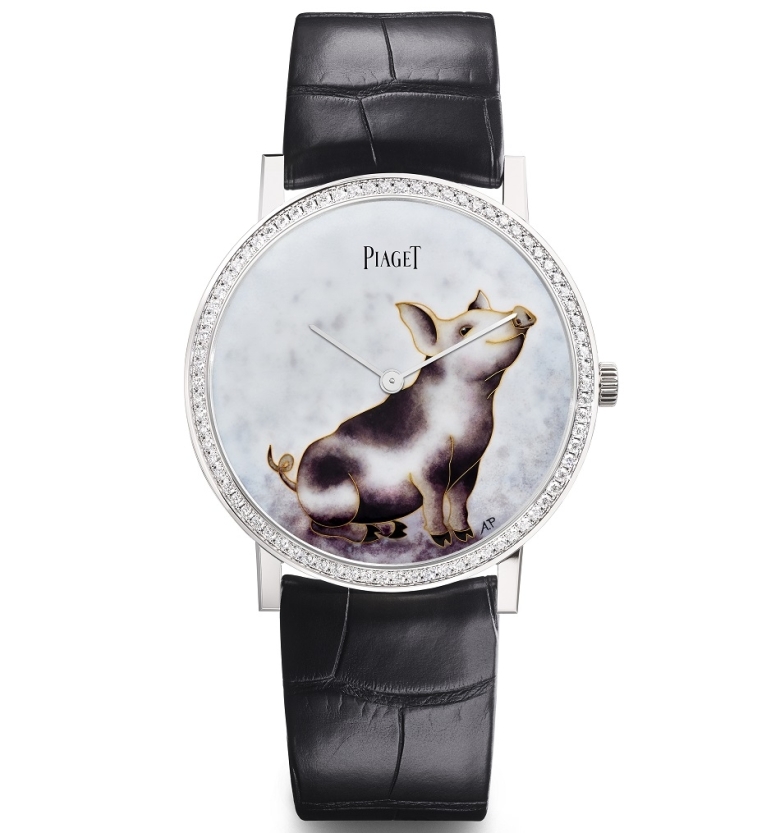 3. a charming bag charm
Another potential gift to consider is this charming limited-edition pig key holder and bag charm from Louis Vuitton. In traditional colors of gold and red, or in a more subtle black and grey, and infused with their beloved logo, this is a sweet and stylish choice that can be used even when the Year of the Pig is over. $480.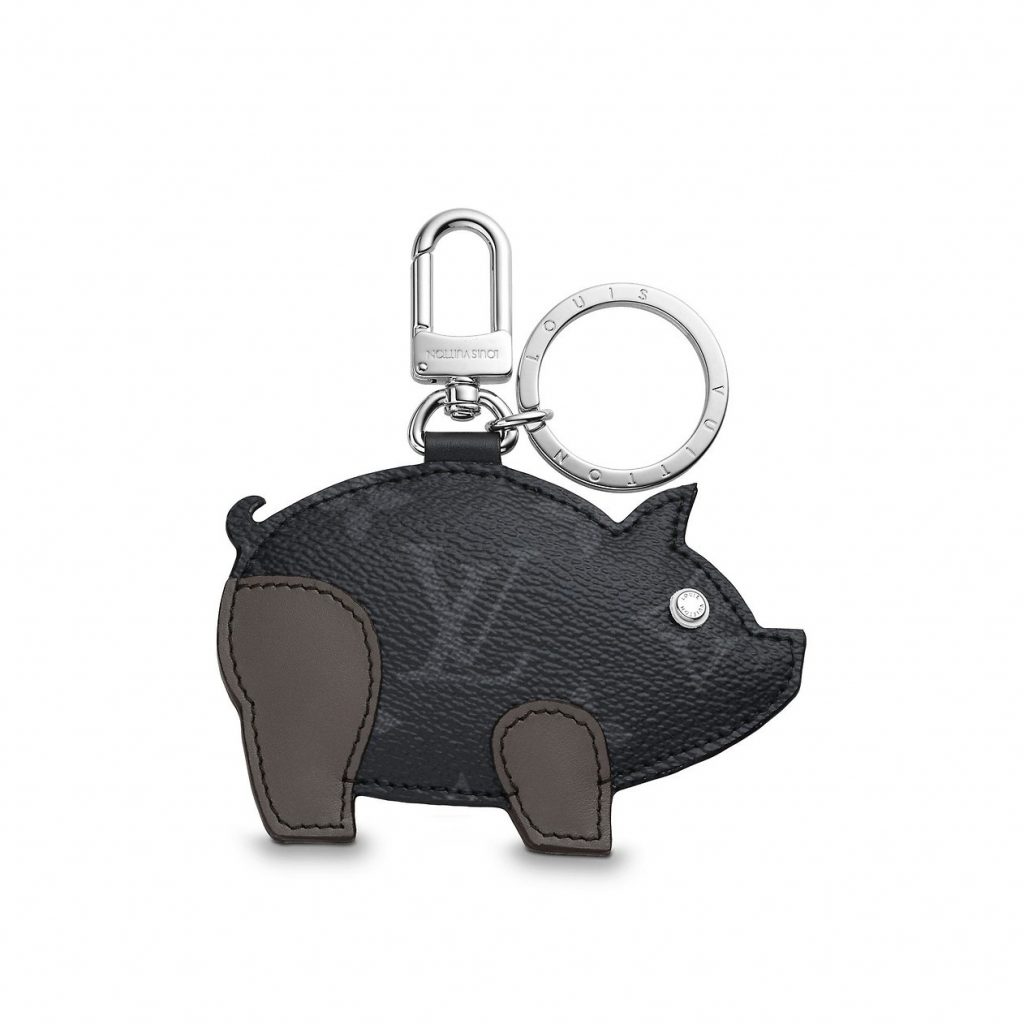 4. A luxury handbag
Mulberry's interpretation of Chinese culture for Lunar New Year is inspired and gorgeous. Contrasted with Gucci's collection of Disney's Three Little Pigs patches sewn on their logo bags, the Mini Seaton feels much more appropriate for someone who is more traditional and takes Lunar New Year seriously. The calfskin leather is embossed and finished with a high shine to produce the perfect red color, the hardware is gold (of course) and the finishing touch is provided by a removable bespoke scarf of traditional landscape paintings designed by Chinese artist, Li Rui. $1,550.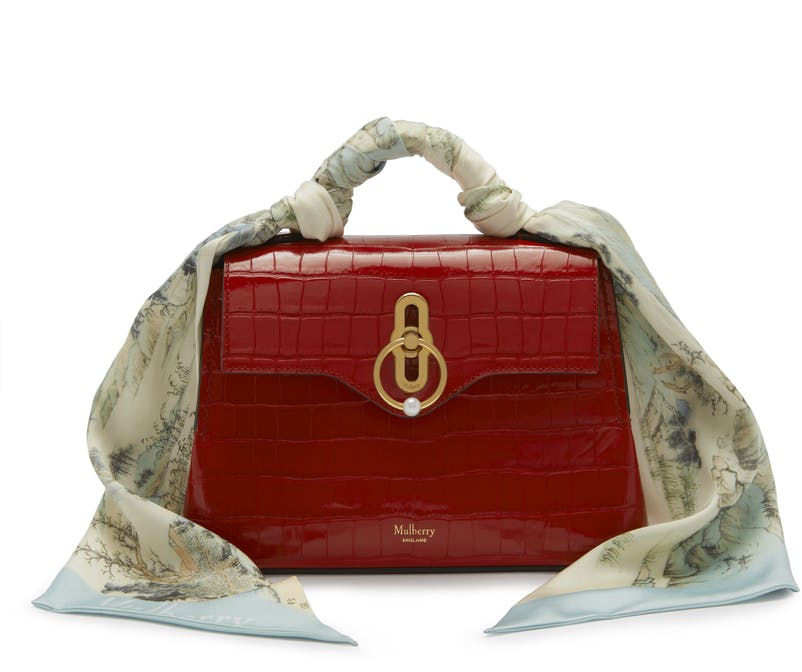 5. A gold ring
Gold jewelry is always a welcome gift and the metal of choice for all things Lunar New Year. This Retrouvai signet ring of a flying pig is individually handmade of 14k gold with the message "Anything is Possible" engraved on the inside. We can't think of a more auspicious way to begin the New Year than with this heirloom treasure. $1,100.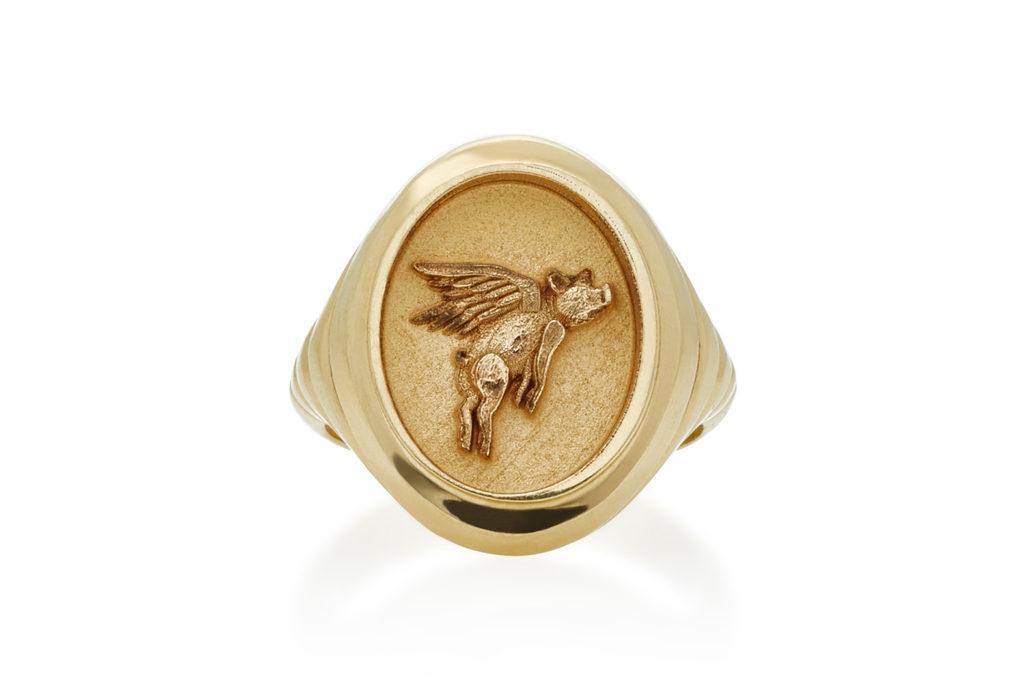 6. Luxury skin care
Perhaps your gift recipient is more of a platinum lover. You can still embrace the traditional gold with Chantecaille's Lunar New Year capsule of skin care infused with 24k gold. The red gift pouch includes the Nano Gold Energizing Eye Cream, Gold Recovery mask, Nano Gold Energizing Eye Serum and a Gold facial massage tool. $645.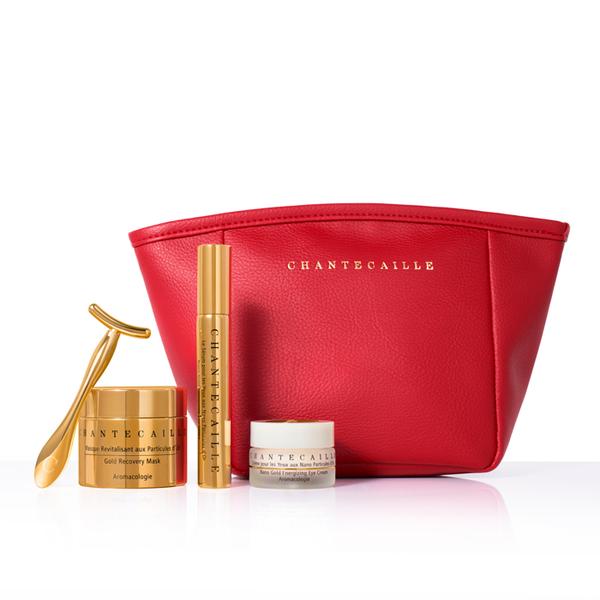 7. Limited-edition facial essence
SKII beauty products, particularly their facial treatment essence and face masks, are a luxury staple in many Asian countries. For Lunar New Year, their 90% Pitera facial essence has a limited edition design perfect for gifting. In a subtle and playful nod to the Year of the Pig, this precious water is wrapped in a life-affirming red with a pink swirl of a pig's tail, forming the Chinese character for "Spring." $229.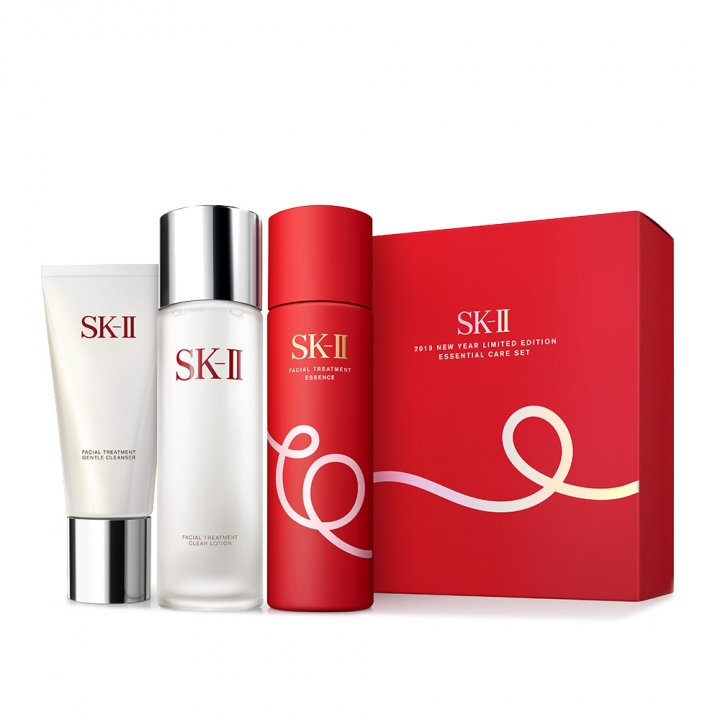 8. A fine writing instrument
A stunning and appropriate gift for a business associate celebrating Lunar New Year is Cross' Year of the Pig ball point pen. Featuring a swirling pig design with 23 carat gold-plated inlays and a red Swarovski crystal, this fine writing instrument is a considerate choice that feels personal but not too intimate. $298.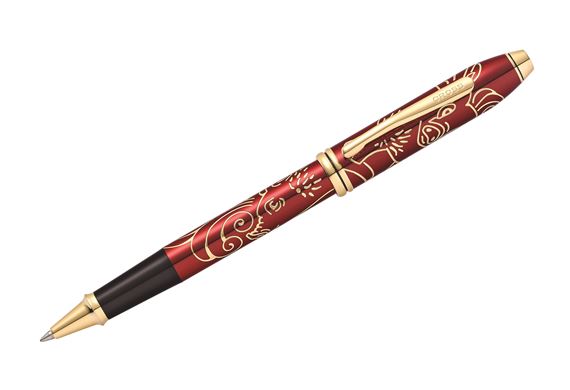 9. A special tea set
If you're fortunate enough to be invited to a Lunar New Year banquet, this Harney and Sons tea set will be much admired and appreciated by your host or hostess. Persimmons are considered a symbol of good fortune and this graceful set contains a tea pot, tea can, share cup and 3 tea cups. Presented with their commemorative 2019 special edition tin, this Oolong tea with a punchy blend of ginger root, lychee and lemon will ingratiate you to any Asian household. $59.95 for tea set/$10 for tea tin.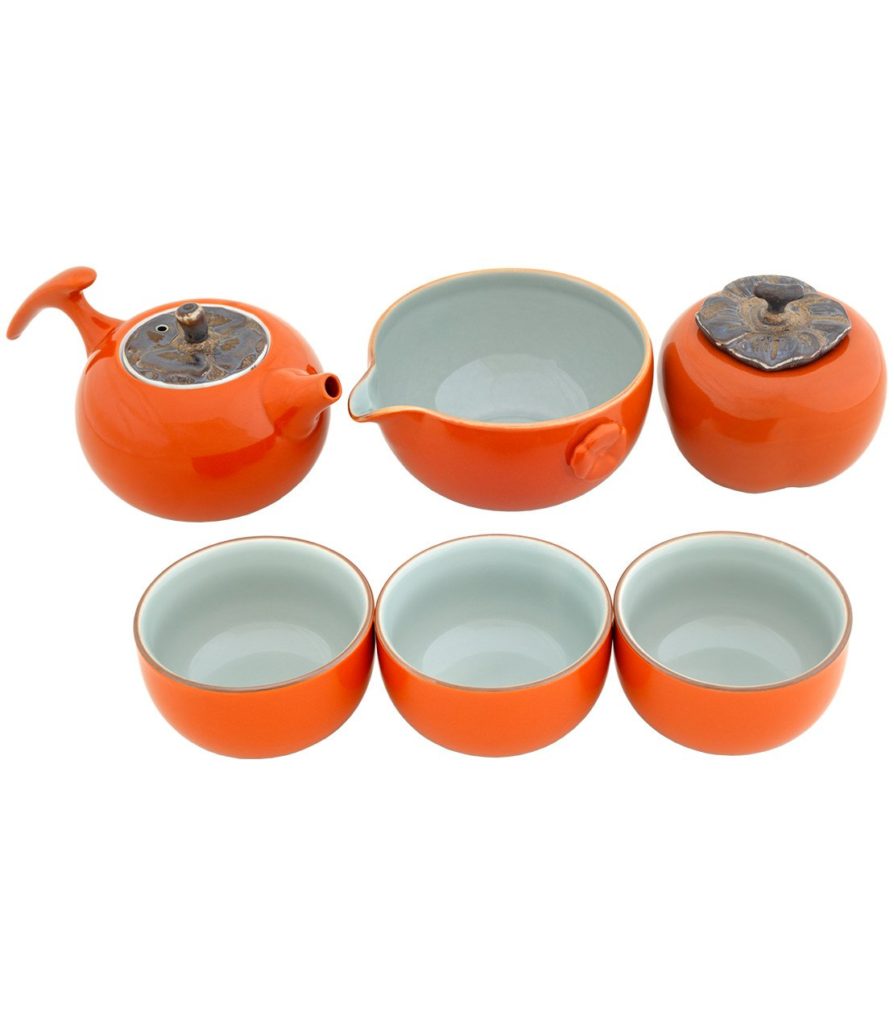 10. Chocolate
Saving the most adorable and delicious for last, from one of our favorite chocolatiers, L.A. Burdick, comes an update of their famous chocolate mice…chocolate piglets! The chocolates are infused with flavors from Asian cuisine: Lapsang Souchong Tea and Black Sesame, and presented in a signature wooden box with New Year greetings in Chinese on a red ribbon and a gold wax seal with the Chinese character for good luck. $32.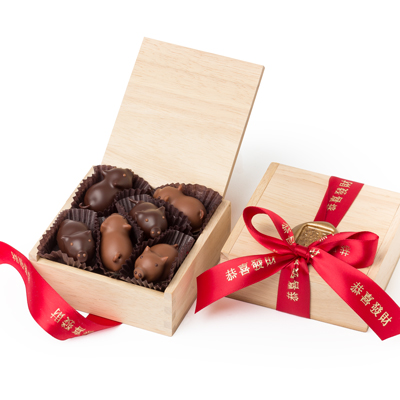 That's it! Our thoughts on the best luxury gifts for Chinese new year this year. We wish you a Happy Year of the Pig, full of good fortune!
see luxury in a new light
Come and join our community! For a weekly round-up of insider ideas and information on the world of luxury, sign up for our Dandelion Chandelier Sunday Read here. And see luxury in a new light.
power up
For a weekly dose of career insights and ideas, sign up for our Sunday newsletter, Power Up, here.
Crediting her training as a cultural anthropologist at Wellesley College, Julie has immersed herself in various industries in the last 15 years including fashion design, event planning, fitness and even investigating police misconduct. Julie lives in NYC where she loves trying every ramen and dumpling restaurant with her husband and three children. She finds joy in bold prints, biographies of fierce women, kickboxing and spending way too long finding the perfect polish color to express her mood.