The Dandelion Chandelier Entertainment Events Calendar showcases our top picks in the world of pop culture this February. These are the new films, TV shows, Broadway plays, pop music, festivals and podcasts we're most excited about in February 2019. For the rest of the Luxury Calendar, click here. And for a list of fantastic new books being published this month, click here.
what's happening in pop culture this February?
Awards season is in full swing this month with the BAFTA Awards, Grammy Awards and Academy Awards all taking place.
There are also new films debuting, like Cold Pursuit; new TV shows, such as the critically-praised Russian Doll; and the return of Kiss Me, Kate to Broadway after 20 years. Plus the debut of a new podcast for opera lovers called Aria Code. 
No one will be bored.
Our top picks in the world of pop culture this February
1. film
The 69th Berlin International Film Festival will open this month with the world premiere of Lone Scherfig's newest film The Kindness of Strangers – Feb 7 – 17
Almost 20 years after Mel Gibson starred in What Women Want, Taraji P. Henson leads a gender-flipped remake called What Men Want, in which she drinks a special tea that helps her get inside the heads of men – Feb 8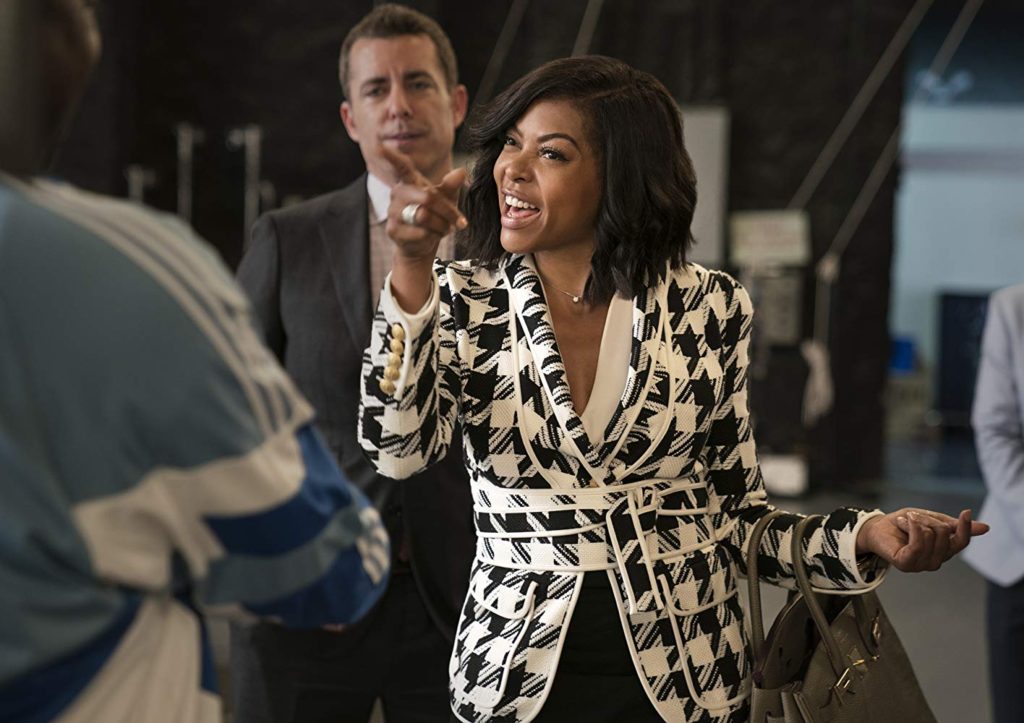 Cold Pursuit stars Liam Neeson and Laura Dern as parents who take matters into their own hands to figure out what happened to their son. It turns out they didn't know him as well as they thought they did – Feb 8
The film awards shows continue with the BAFTAs.  Olivia Colman's The Favourite scored 12 nominations and will be the one to beat at this year's ceremony. Joanna Lumley returns as host – Feb 10
Based on a true story, Fighting with My Family follows a family of WWE-superfans as they audition to be one of the wrestlers they idolize.  The film stars Dwayne The Rock Johnson playing himself. We're in! – Feb 14
The Academy Awards return to the Dolby Theater.  This year marks the first time a streaming service received a Best Picture nomination.  Netflix's Roma amassed 10 nominations, including Best Picture, Best Actress, Best Director and Best Original Screenplay. We have only two words to say: Wakanda Forever! Black Panther has been nominated for Best Picture of the Year – Feb 24
2. television
John Malkovich plays Agatha Christie's famous detective, Hercule Poirot in Amazon's The ABC Murders – Feb 1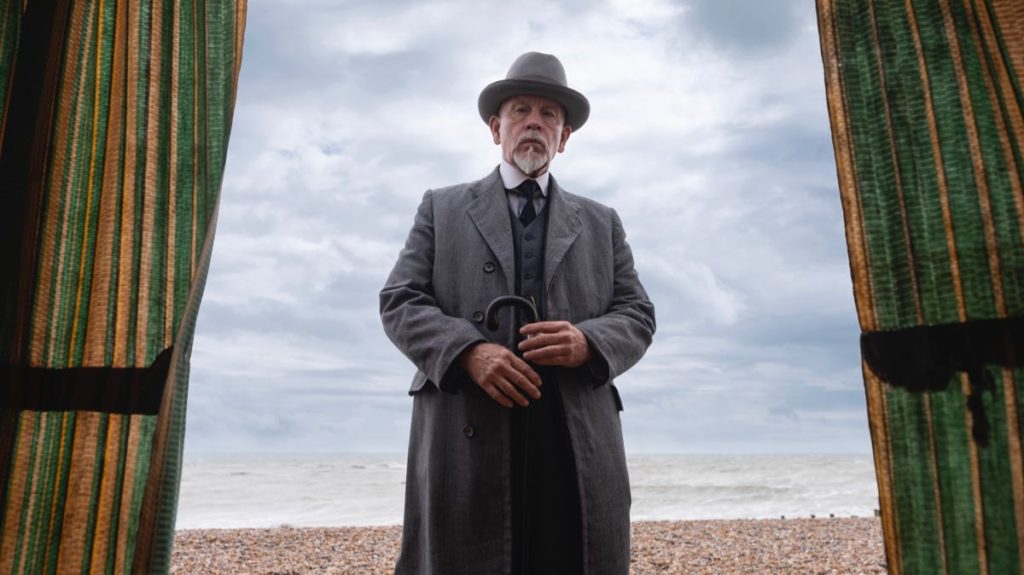 Natasha Lyonne stars in Russian Doll, Netflix's twisty Groundhog Day-like journey. The plot follows a woman caught in a mysterious loop, repeatedly attending the same party and dying at the end of the night, only to awake the next day unharmed. The series was created by Lyonne together with Amy Poehler and Leslye Headland, and the early reviews are strong – Feb 1
In Amazon's White Dragon, Professor Jonah Mulray's life is turned upside down when he discovers his wife, Megan Harris, has been killed in a car-crash in Hong Kong – Feb 8
The 61st annual Grammy Awards are on CBS. Brandi Carlile, H.E.R., Miley Cyrus and Red Hot Chili Peppers are just some of the acts who will perform while Alicia Keys hosts – Feb 10
Following an emotional breakup, tough but tender FBI super-agent Will Chase is assigned to work with CIA operative Francesca"Frankie" Trowbridge.  Together, they lead an inter-agency team of flawed, funny and heroic spies in Whiskey Cavalier on ABC – Feb 24
3. theater
Tom Sturridge performs Sea Wall, an astonishing monologue about love and the human need to know the unknowable. Jake Gyllenhaal performs A Life, a meditation on how we say goodbye to those we love most in Sea Wall/A Life at the Public Theater – Previews Feb 1, Opens Feb 14
In Kiss Me, Kate, two divorced and egocentric performers find themselves starring opposite each other in a musical version of Taming of the Shrew. The revival will premiere 20 years after the last Broadway production, and will star Kelli O'Hara and Will Chase at the Roundabout Theater – Previews Feb 14, Opens Mar 14
After a sold-out run, Follies, winner of the Olivier Award for Best Musical Revival, returns to the National Theatre in London – Previews Feb 14, Opens Feb 19
A new jukebox musical at the Imperial Theater, Ain't Too Proud: the Life and Times of The Temptations, follows the group's extraordinary journey from the streets of Detroit to the Rock & Roll Hall of Fame.  – Previews Feb 28, Opens Mar 21
Fresh off of winning a Tony Award for Three Tall Women, Glenda Jackson will play the role of Lear in a brand-new production of King Lear at the Cort Theatre – Previews Feb 28, Opens Apr 4
4. pop music
Indie folk band Beirut is releasing their fifth studio album titled Gallipoli, named after the Italian town where the title track was written – Feb 1
Following her buzzed-about single, the Thank U, Ariana Grande's next album is dropping this month – Feb 8
Justin Timberlake is closing out the fourth leg (yes, you read that right – fourth), of his North American Man of the Woods tour in Vancouver on Valentine's Day – Feb 14
Mariah Carey is gearing up for her 11th tour in support of her 15th album. Her Caution World Tour kicks off in Irving, and will take her to theaters across North America – Feb 27
5. podcasts
Code Switch explores race and ethnicity and how they weave into different parts of our lives, from places of worship to the business of selling marijuana legally, to the terrible events of Charlottesville, VA in the summer of 2017. Hosted by five journalists of color, Code Switch dissects complicated news and events happening in all corners of America.
Opera lovers, there's finally a podcast for you. Courtesy of New York classical music radio station WQXR and the Metropolitan Opera, Aria Code is hosted by Grammy winner Rhiannon Giddens, who breaks down one aria per episode with the help of some fellow opera experts.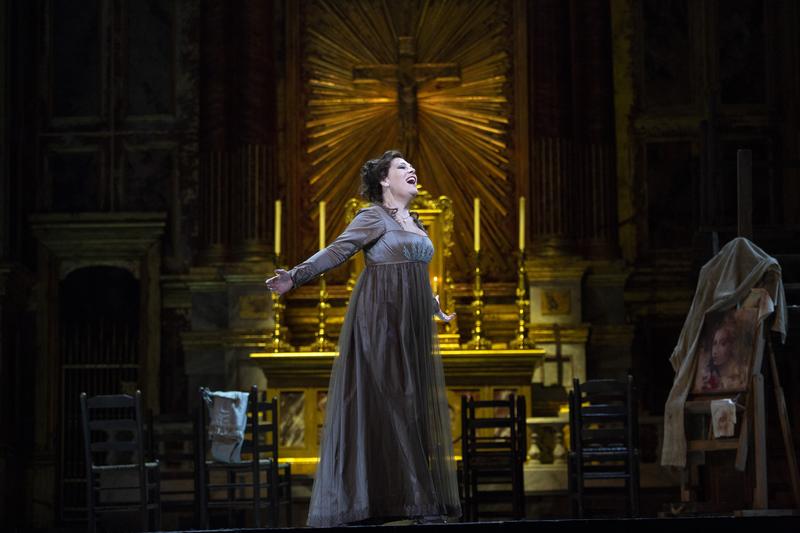 If you love Disney as much as Opening Ceremony and Gucci do, then you might enjoy the podcast Dreamfinders, hosted by Nathan Hartman. He brings in experts (actors, composers, and dancers) every week to discuss creativity, nostalgia, and yes, the theme park rides.
The brains behind 2018's Atlanta Monster head back in time to break down the still-unsolved identity of the Zodiac Killer, the serial killer who terrorized Northern California in the late-'60's to early '70's in Monster: The Zodiac Killer.
That's it. Our top picks in the world of pop culture this February 2019. Have a brilliant month.
see luxury in a new light
Come and join our community! For a weekly round-up of insider ideas and information on the world of luxury, sign up for our Dandelion Chandelier Sunday Read here. And see luxury in a new light.
ready to power up?
For a weekly dose of career insights and advice, sign up for our Sunday newsletter, Power Up, here.
see other February 2019 events:
Join our community
For access to insider ideas and information on the world of luxury, sign up for our Dandelion Chandelier newsletter. And see luxury in a new light.