The Dandelion Chandelier Calendar for Luxury Fashion and Design highlights our top picks for the best luxury fashion and design events this February 2019. These are the art auctions, antique shows, art fairs, design shows, and fashion and beauty events that you need to know about. For the rest of the Luxury Calendar, click here.
This February in the world of fashion and design
What are the best luxury fashion and design events this February?  The mild-mannered month of February packs a punch every year, with plenty of grand and glamorous events to attend.
Kicking off "fashion month" is New York Fashion Week, which will cover both women's and men's collections this time.
Rotterdam is the place to be for art shows. The city is hosting five this month, including Art Rotterdam. Meanwhile, Stockholm hosts its annual Design Week, showcasing the best in Scandinavian design.
Lest we forget that the month of February means Valentines Day, Sotheby's is hosting its annual Highlights from Erotic: Passion & Desire sale. Closing out a dazzling month is the all-important Paris Fashion Week.
1. luxury fashion and beauty
The first-ever Vegan Fashion Week, conceptualized by animal rights activist Emmanuelle Rienda, commences at the California Market Center. Nobel Peace Prize laureate Robert Lempert will grace the occasion and deliver a speech inside the Museum of Natural History of Los Angeles – Feb 1 – 4
Spanning work from 1947 to the present day, Christian Dior: Designer of Dreams at London's Victoria and Albert Museum traces the history and impact of one of the 20th century's most influential couturiers, and the six artistic directors who have succeeded him – Feb 2- Jul 14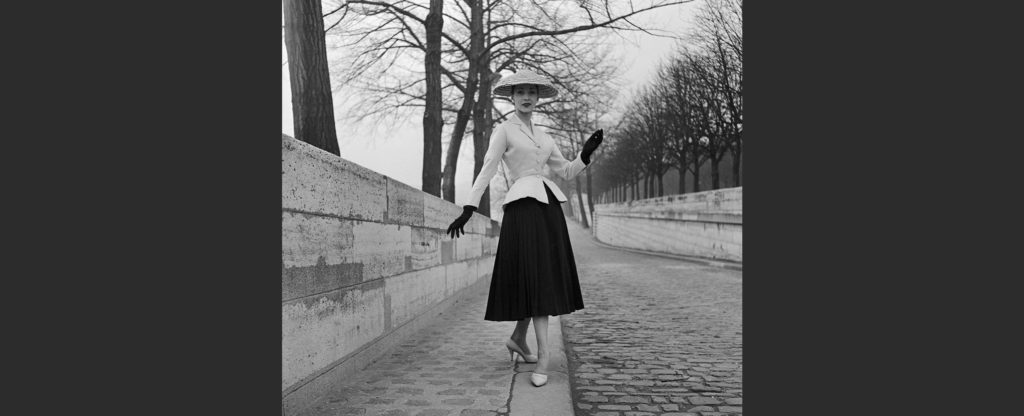 New York Fashion Week will include both men's and women's fall-winter 2019 collections.  For the first time, 11 Honoré, the trailblazing size-inclusive luxury e-commerce site, will put on a runway show. And Harlem's Fashion Row will host a special opening night event and installation. Finally, Rebecca Minkoff and Elie Tahari make a return to the show schedule – Feb 4 – 15
Exhibitionism: 50 Years of The Museum at FIT opens this month. The exhibit highlights the Fashion Institute of Technology's most influential shows from the 1970's and onward – Feb 8 – Apr 20
London Fashion Week returns with shows from Victoria Beckham, Burberry and Christopher Kane among others – Feb 15 – 19
Versace, Prada and Marni are just a handful of the brands presenting their fall-winter 2019 collections at Milan Fashion Week – Feb 19 – 25
Closing out "Fashion Month" is arguably the mother of them all: Paris Fashion Week – Feb 25 – Mar 3
2. art fairs
Arte Fiera in Bologna features modern and contemporary art – Feb 1 – 4
Rotterdam is the site of several art and design shows early this month: Art Rotterdam, Qade Solo Project, OBJECT, Rotterdam Contemporary and Haute Photographie – Feb 6 – 10
Art Wynwood returns to Biscayne Bay for its 8th year – Feb 14 – 18
Art Palm Springs is the premier art fair in the Southwest for Post-war and contemporary art. Nearly 80 galleries from Asia, Europe, North and South America will have booths at the Palm Springs Convention Center – Feb 15 – 18
Organized annually by the Art Dealers Association of America (ADAA), The Art Show at the Park Avenue Armory offers intimately scaled and thoughtfully curated presentations by artists from a variety of genres, practices, and origins – Feb 28 – Mar 3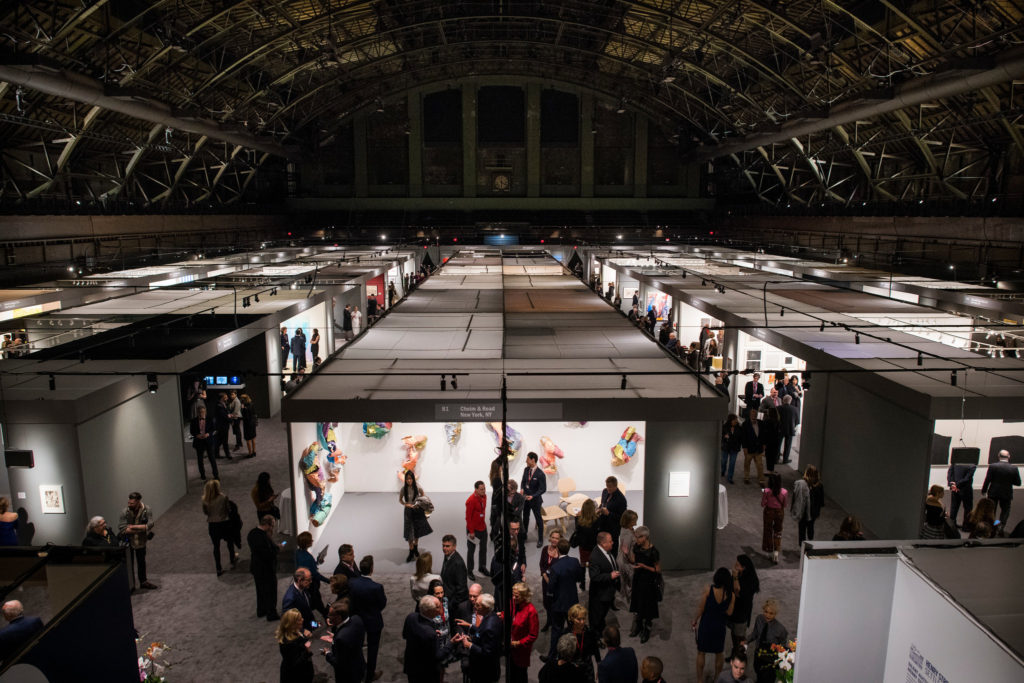 3. art auctions and antique shows
In a cheeky nod to Valentine's Day, Sotheby's hosts Highlights from Erotic: Passion & Desire, an auction of paintings, sculpture, drawings, photography, books, and design representing the human body, in London – Feb 5 – 12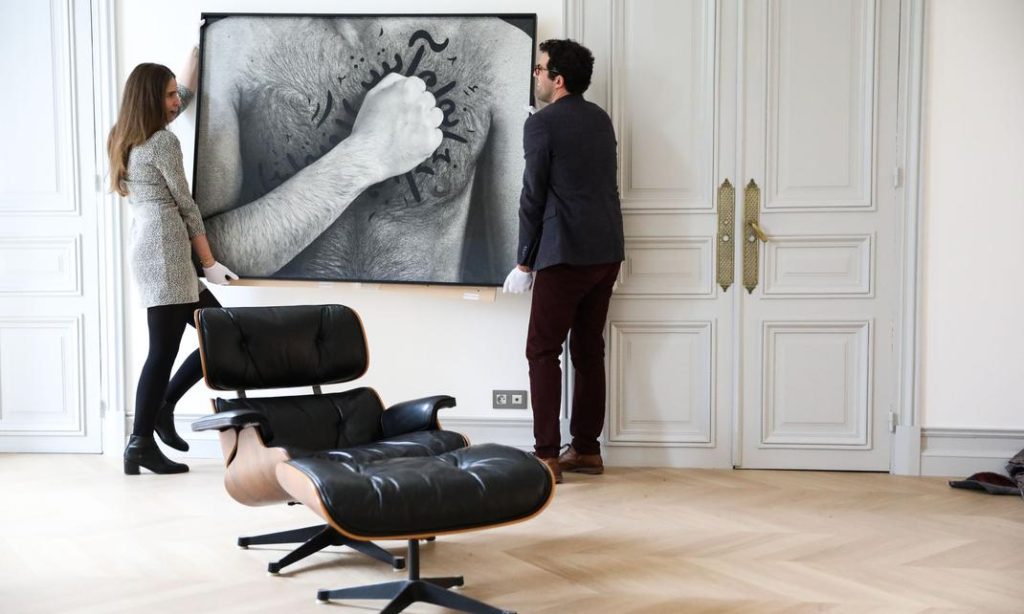 Bonhams in London is hosting an auction of a vast private collection of French glassmaker Lalique – Feb 17
Sotheby's is hosting its fifth installment of their annual NOW! sale, which gathers an eclectic selection of 150 paintings, sculptures, photographs and design pieces from the 1930's to the present day – Feb 18 – 27
The book collection of former banker Marc Litzler is up for sale at Christies in Paris and includes some exceptional items. Auction lots will include La Prose du Transsibérien et de la petite Jehanne de France and Charles Baudelaire's Fleurs du mal, illustrated by the sculptor Auguste Rodin – Feb 20
Hidden Treasures: Impressionist and Modern Masterpieces at Christies is a remarkable body of work. Tracing the key artistic movements of the late 19th and 20th centuries, they embody the defining characteristics of the art of the great masters of Modernism. The sale includes Monet's exultant Saule pleureur et bassin aux nymphéas – Feb 27
4. design shows and conferences
The purpose of Interaction 18 in Seattle, organized by the US-based Interaction Design Association, is "to reflect on how technology and design are shaping the world" – Feb 3 – 8
During Stockholm Design Week, the city is filled with high-profile design events, showrooms and exhibitions showcasing Scandinavian design – Feb 4 – 10
Distinctly Modern Interiors ($50) is the first book by Architectural Digest 100 designer Emily Summers; it features interiors that celebrate a new idea of American modernism – Feb 12
Palm Springs plays host to Modernism Week, an annual celebration of mid-century architecture and design; this year, over 350 events are planned – Feb 14 – 24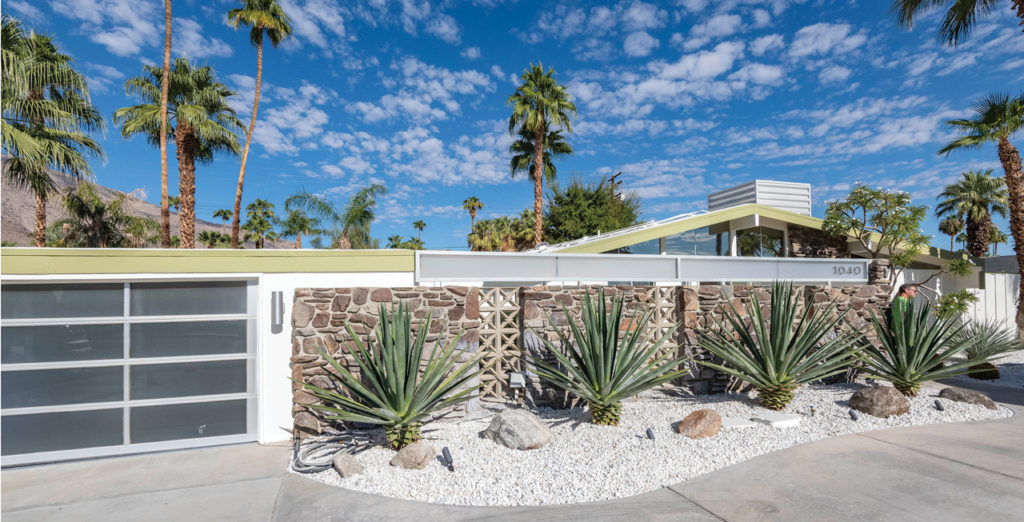 Design Indaba is an annual conference in Cape Town which draws both renowned international designers and newcomers to showcase the best of global and African creative industries – Feb 27 – Mar 1
That's it. Our top picks for the best luxury fashion and design events this February 2019. Have a brilliant month.
see luxury in a new light
Come and join our community! For a weekly round-up of insider ideas and information on the world of luxury, sign up for our Dandelion Chandelier Sunday Read here. And see luxury in a new light.
ready to power up?
For a weekly dose of career insights and advice, sign up for our Sunday newsletter, Power Up, here.
see other February 2019 events:
Join our community
For access to insider ideas and information on the world of luxury, sign up for our Dandelion Chandelier newsletter. And see luxury in a new light.