Do you have to sacrifice style for sustainability? Dear reader, not anymore. Our correspondent Julie Chang Murphy has investigated the world of sustainable fashion, and she's sharing the latest developments in the designer apparel and accessories industry. Here's our list of some of the top sustainable luxury fashion brands you need to know right now.
is it possible to be sure that a luxury fashion item is sustainable?
When talking about fashion and sustainability, it's best to break the bad news first. There is no way (yet) to be 100% sustainable in terms of buying an article of clothing that is: 1) eco-friendly and minimizes pesticides, chemicals and water consumption, 2) promotes living wages for workers, 3) supports humane working conditions, 4) utilizes energy efficient packaging and delivery, 5) reduces waste and 6) protects animal rights.
It's a lofty goal. But the good news is that shoppers are wearing their hearts on their sleeves. They're aligning their spending habits with companies that share their ethical values in an authentic and transparent way. And the fashion industry is listening.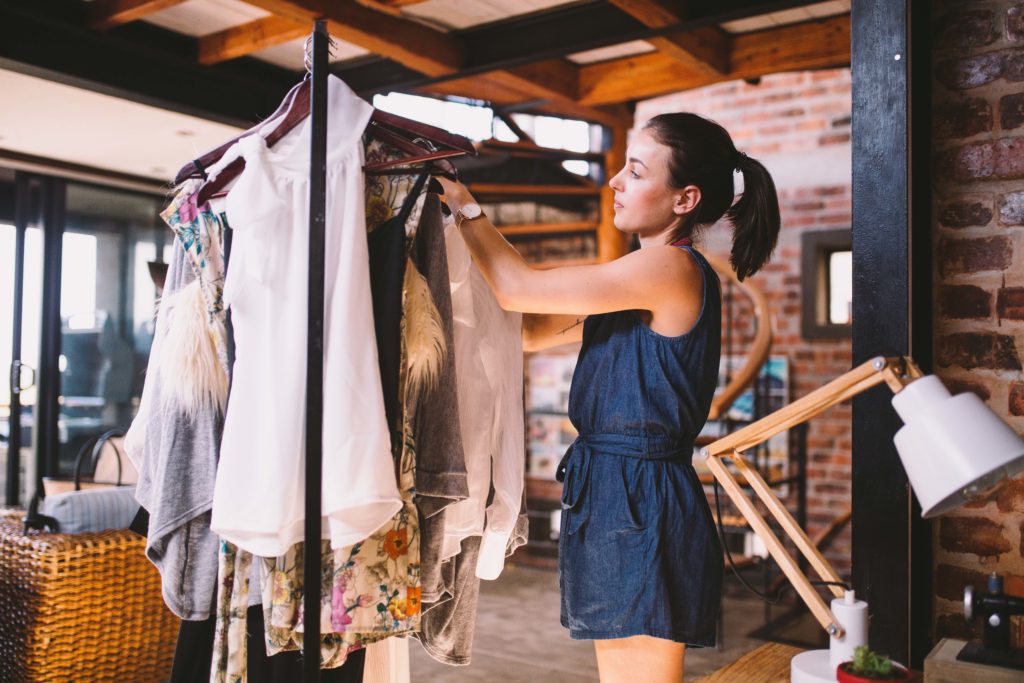 continued consumer demand for sustainable fashion
Google trends shows that searches for "sustainable fashion" are rising faster and more steadily than searches for "organic food". And based on over 100 million searches on the global fashion search engine, Lyst, there was 47% increase in shoppers looking for fashion with a sustainable bent.
the fashion industry's response
designers and merchants are engaged
Having worked as a fashion designer, I can also report that most designers on the ground level are intrinsically passionate and thoughtful about sustainability. It's part of the DNA of good design. Our desire is to use materials that are beautiful but not destructive. To communicate effectively with factories abroad, knowing that last minute changes from buyer meetings have consequences for their workers. We want our designs to bring the wearer joy and confidence not just for one season, but for years. The inter-connectedness of the entire process is exhilarating AND overwhelming.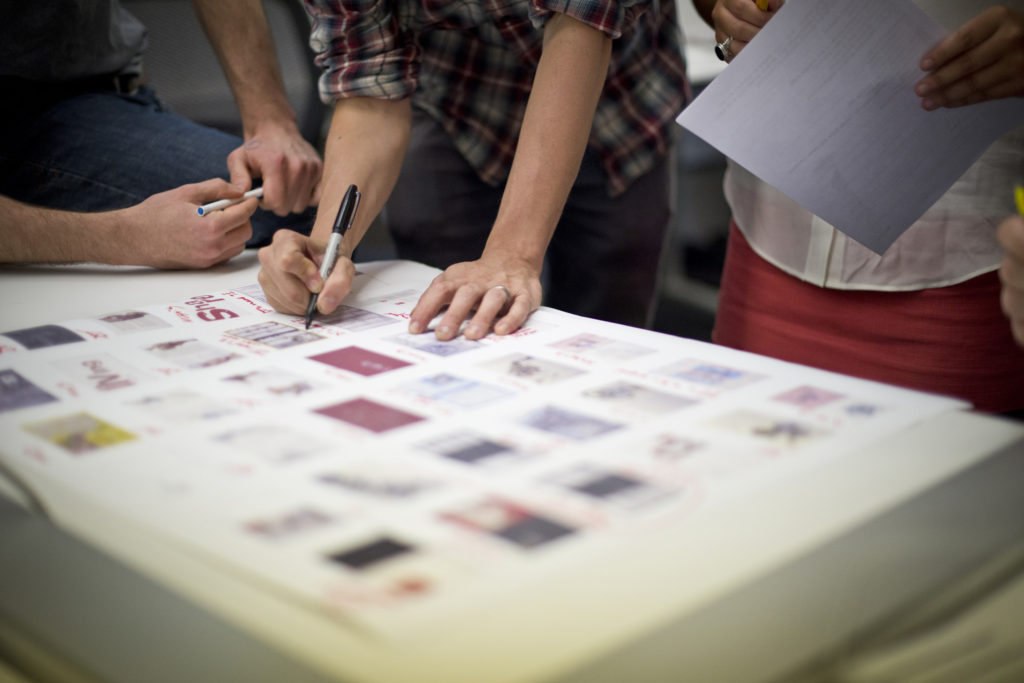 collaboration is on the rise
What makes sustainable fashion exciting now is that perhaps for the first time, as the CFDA reports in its 2019 sustainability report, "there is an unprecedented level of collaboration across the entire industry and its stakeholders." It's not just the artsy, progressive designers bemoaning the waste. It's also high-level business executives, governments, textile scientists, and non-profit community organizations. More and more, they're all sharing a common agenda.
Sustainable fashion is more than a trendy buzzword. It's good design. Good business. And good shopping. Ultimately, we will purchase clothing and accessories based on style and aesthetics, not altruism. But as our roundup of sustainable brands indicate, fashion and ethical practices are increasingly going hand in hand. Acting as a force for change in the environment, global business practices, and local communities.
As if we needed another reason to shop!
there's no need to sacrifice style for sustainability
Featured in our edit are 11 luxury designers. Some have been at the forefront of the sustainability movement for some time now. Others are popular indie designers that you might not have even known were ethically produced. Finally, some are up-and-comers who are changing the way we view eco-fashion.
There is no shortage of designer labels from which to choose, proving you don't have to sacrifice your personal style for sustainability. Say goodbye to the proverbial burlap sack!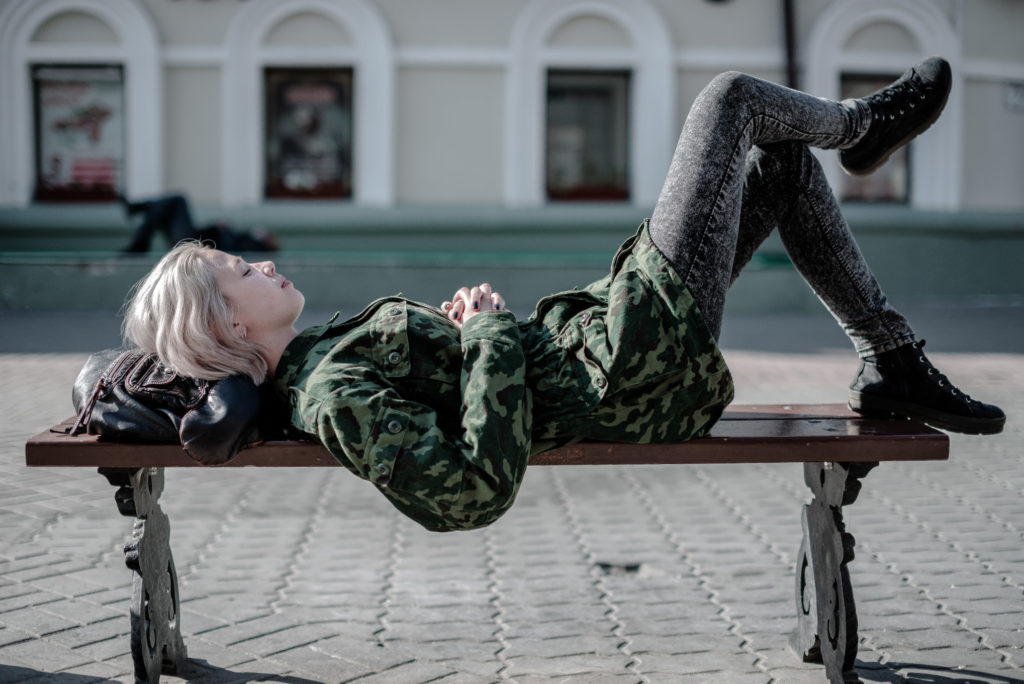 top sustainable luxury fashion brands you need to know
1. Stella McCartney
Stella McCartney has remained the industry's gold standard- not only eschewing fur, leather, and PVC in her designs for the past 18 years, but also using organic cotton and continuously researching and using new eco-friendly textiles. Furthermore, all of Stella McCartney offices and studios in the UK are powered by wind energy. Abroad, 45% of their operations are running on 100% renewable, green energy.
As much as we love her prescient vision, we admire her signature cool-girl and cool-guy clothing and accessories even more. They're the perfect combination of being modern, laid back, tailored, and playful without trying too hard. Small wonder that Kate Moss is the face of the brand this spring.
2. Brunello Cucinelli
Brunello Cucinelli, the Italian designer known for elegant suits and sumptuous knitwear, is a big proponent of "humanistic capital" and fair labor practices. A virgin wool suit can cost $3,985 and a cashmere cardigan-$1995, but the brand's operating margins, according to Bloomberg, are actually lower than the average of similar brands. In fact they are reflective of the hyper-local production, craftsmanship, and sustainable sourcing from Mongolia, northern India and in Solomeo, Italy where his headquarters are based. A self-proclaimed philosopher-entrepreneur, Cucinelli also pays his employees, "thinking souls," 20% more than the average Italian manufacturing wage.
3. Reve en Vert
Reve en Vert is the net-a-porter of the sustainable fashion world. This online boutique stocks over 30 luxury brands (including its own house label REV) who all adhere to the motto: organic, remade, local and fair. Designers like Mara Hoffman, Filippa K, Christopher Raeburn, and Dagny have made the cut.
Everything from the clothing to the packaging is ethically sourced. Addressing the carbon footprint associated with shipping, Reve en Vert invests in the UPS carbon neutral program: for every ton of CO2 a package produces in transportation, an equivalent amount of CO2 is saved by a verified emission reduction project somewhere else in the world.
4. Gabriela Hearst
Gabriela Hearst, a New York-based designer who describes her designs as honest luxury is committing to slow fashion. Known for her sophisticated, fluid apparel and the Nina bag which developed a cult following after being seen in the arms of Meghan Markle, Hearst recently opened her first store on Madison Avenue next to the legendary Carlyle Hotel. Using sustainable fabrications, producing in small quantities, and pledging to be plastic free by this spring, Hearst received a minority investment from LVMH in January. We should be seeing more and more of her timeless style.
5. AMUR
AMUR stands for A Mindful Use of Resources and was founded by Sofia Shannon, who believes "a product that has a negative impact on the environment is not a quality or luxury product." The collection is full of vivid, saturated colors, feminine cuts and gorgeous florals. Their designs utilize natural textiles such as organic cotton, silk, hemp and linen but also regenerated textiles. Collaborating with artisans in India and Vietnam to develop hardware, AMUR also commits to empowering local communities.
6. TOME
Ryan Lobo and Ramon Martin are the co-designers of TOME. Their label of bold and striking silhouettes was started in 2011 but it wasn't until 2014 that they started to incorporate sustainable values into their brand with The White Shirt Project, which fights human trafficking and slavery. The two friends were forced to question their production standards- "Is everyone involved in making the clothes paid well? Is there anyone being coerced?" TOME now strives to not only work with transparent and ethical supply chains but chooses women-owned factories in addition to partnering with women's collectives in India and Peru.
7. Reformation
LA-based Reformation is the go-to sustainable brand for the it-girl: Emma Watson, Leandra Medine, and Rihanna have all been photographed in their on-trend pieces. 75% of their feminine and effortless apparel is sourced from fibers that are rapidly renewable, plant-based or recycled. The label values the customer's right to know and each item comes with a description of its environmental footprint.
9. Kowtow
Founded in 2007 by Gosia Piatek, a Polish political refugee, Kowtow is a New Zealand-based brand whose aesthetic exemplifies minimalist and understated luxury. All of the brand's garments are certified by non-profit internationally-recognized organizations. Furthermore, workers at their production facilities receive fair wages, social security funds, pension funds, paid holiday leave, sick pay, medical insurance, subsidized lunches, overtime pay, workplace unions, and free transport to their workplace.
10. Brother Vellies
Brother Vellies, founded by Toronto native, Aurora James, produces sustainable and stunning shoes for men, women, and children, as well as handbags. The shoes create and sustain artisanal jobs in South Africa, Ethiopia, Kenya and Morocco. Most of their classic designs are made of Kudu leather, an animal byproduct resulting from a government mandated culling due to overpopulation. Other sources of material come from Nile perch, springbok and rabbit, using only byproducts from the food industry. Looking at the shoes, you'd never guess!
11. Kevin Germanier
Kevin Germanier, a Swiss designer who started off as a junior designer at Louis Vuitton, is an up and comer in the luxury fashion world and innovative leader when it comes to sustainability. His eponymous line of glamorous and sexy (not words often associated with sustainable fashion) rainbow kaleidoscopic dresses and body suits are crafted from recycled plastic beads and silicone. Each exuberant, structural garment is one-of-a-kind, based on whatever materials he is able to salvage and up-cycle. They're sold exclusively on the site of online luxury retailer matchesfashion.com.
Those are some of the top sustainable luxury fashion brands you need to know.
Fashion can sometimes get a bad rap. But these brands are applying creative solutions and unveiling enormous potential for change both environmentally and through social justice. Guilt-free shopping? We'll buy it!
see luxury in a new light
Come and join our community! For a weekly round-up of insider ideas and information on the world of luxury, sign up for our Dandelion Chandelier Sunday Read here. And see luxury in a new light.
ready to power up?
For a weekly dose of career insights and advice, sign up for our Sunday newsletter, Power Up, here.
Crediting her training as a cultural anthropologist at Wellesley College, Julie has immersed herself in various industries in the last 15 years including fashion design, event planning, fitness and even investigating police misconduct. Julie lives in NYC where she loves trying every ramen and dumpling restaurant with her husband and three children. She finds joy in bold prints, biographies of fierce women, kickboxing and spending way too long finding the perfect polish color to express her mood.
Join our community
For access to insider ideas and information on the world of luxury, sign up for our Dandelion Chandelier newsletter. And see luxury in a new light.