The Best fashion from the Red Carpet at the Oscars 2019
All products are independently selected by our editors. If you buy something, we may earn an affiliate commission.
Who was the best-dressed at the Oscars? What style lessons did we learn from Hollywood this year? Here are our picks for the best fashion from the red carpet at the Oscars 2019.
The Best fashion from the Red Carpet at the Oscars 2019
As awards season ends, here's a round-up of the looks we loved and the style lessons we took from the parade of the best-dressed at the Oscars 2019. The photos courtesy are all courtesy of Getty Images unless otherwise noted.
We don't believe in shaming, so you won't find any "don't" photos – just the ensembles that made us feel happy, impressed or intrigued when we saw them. We're also not getting hung up on who designed what — that whole "who are you wearing?" thing has thankfully been retired.
Here's what caught our eyes and captured our imaginations.
1. Pink. 
Without question, the dominant color for this red carpet was pink – with a bit of lavender tossed in for good measure. There were not many blushing, shy pastels here, though – this was pink and purple meant to signify confidence and power.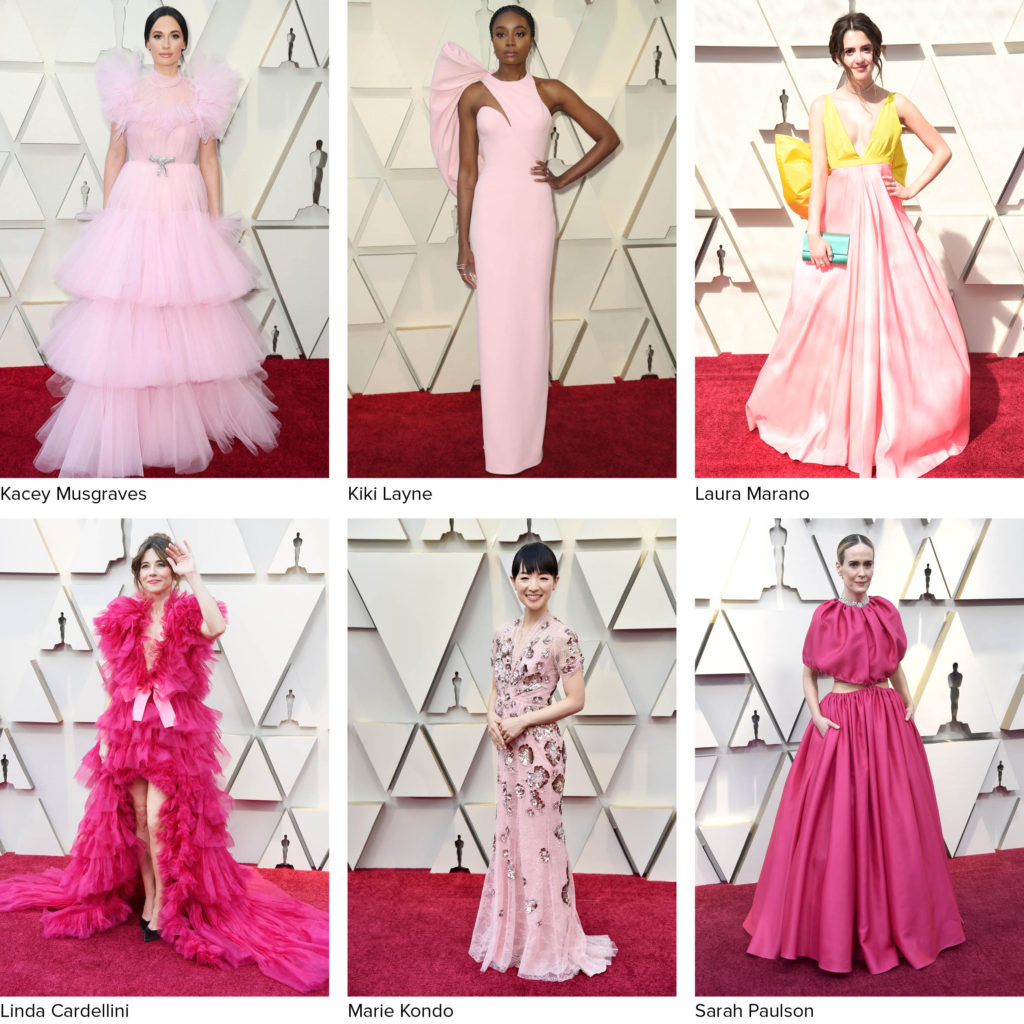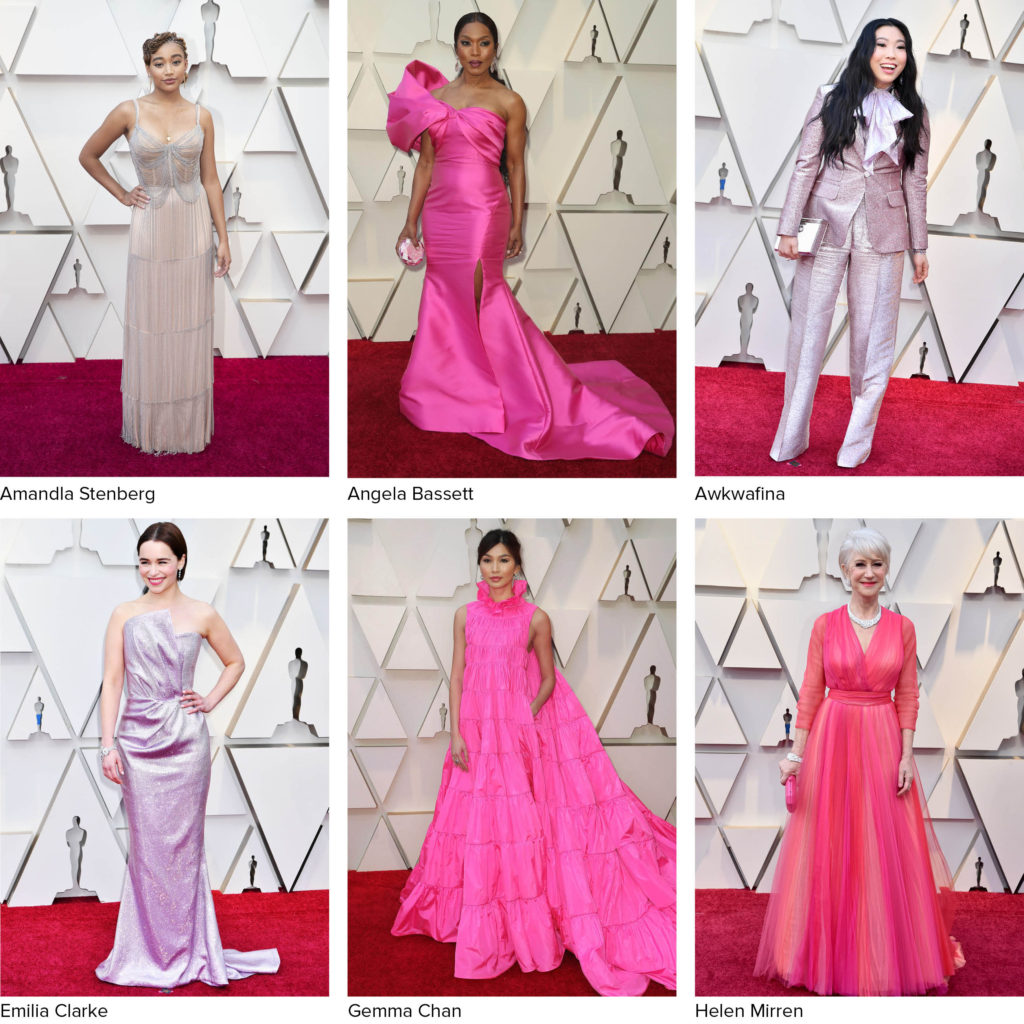 2. Metallics.
Perhaps the best way to channel Hollywood glamour is with high shine. Copper, silver, gold and platinum all made an appearance.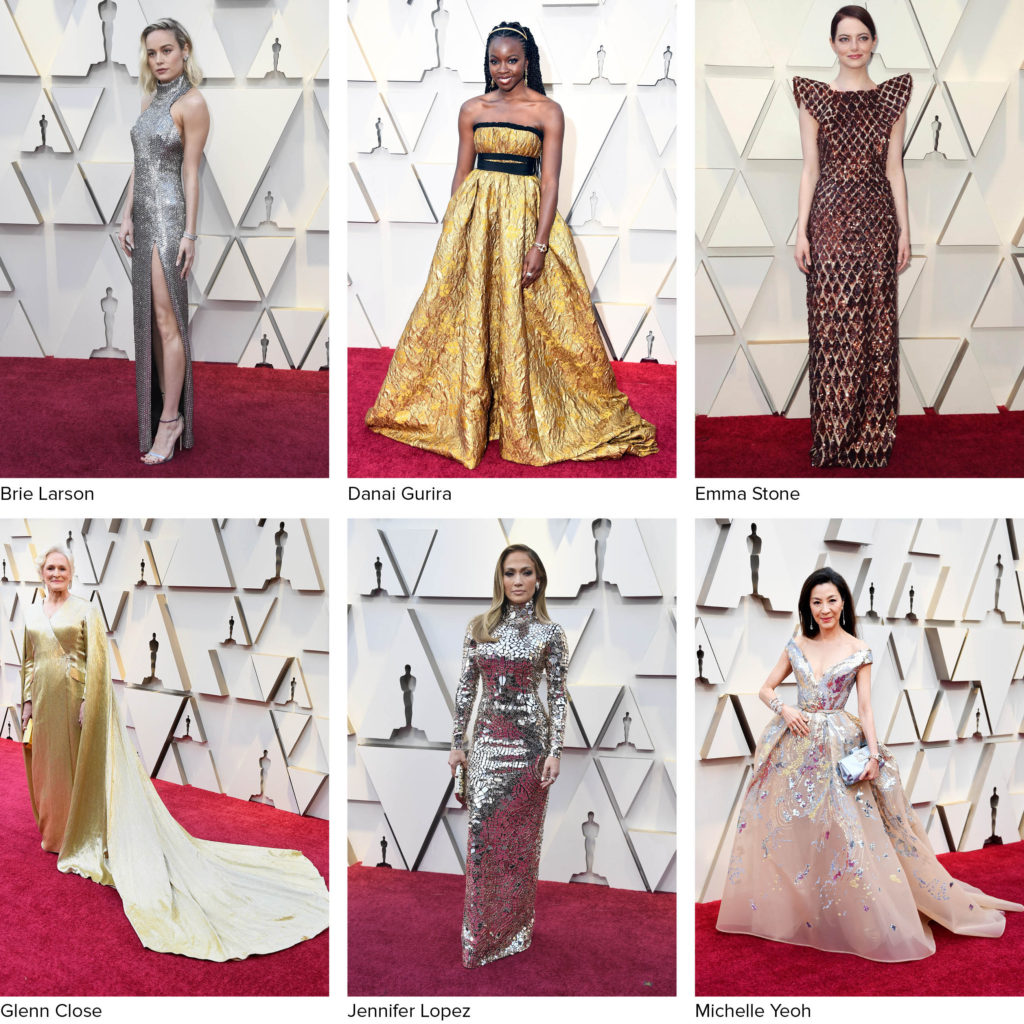 3. Red on red. 
Of course, various shades of red on the red carpet can work perfectly. Is it just us, or does everyone rocking red look sassy and ready for fun?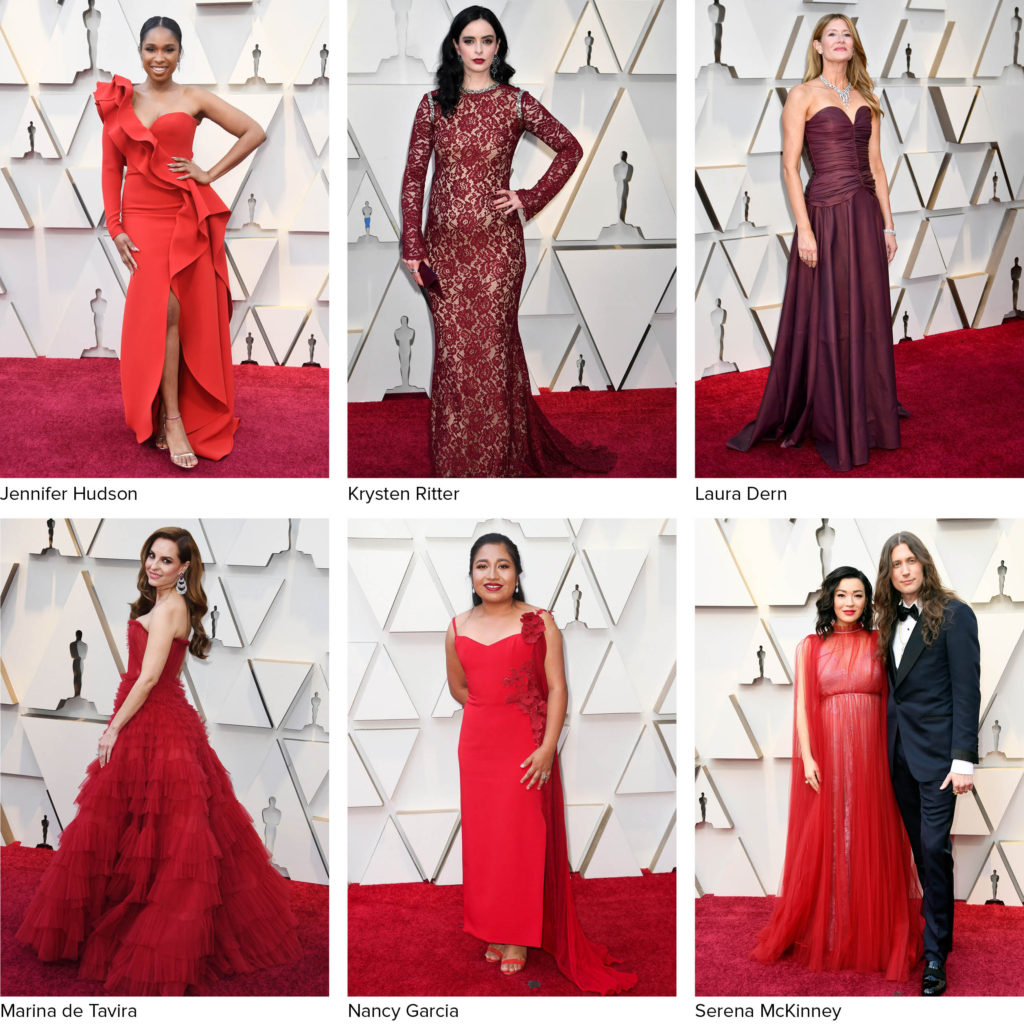 4. Stunning neutrals. 
The absence of strong color doesn't have to mean looking dull. Here are three examples of how a clean neutral color palette can make the wearer the star of the show.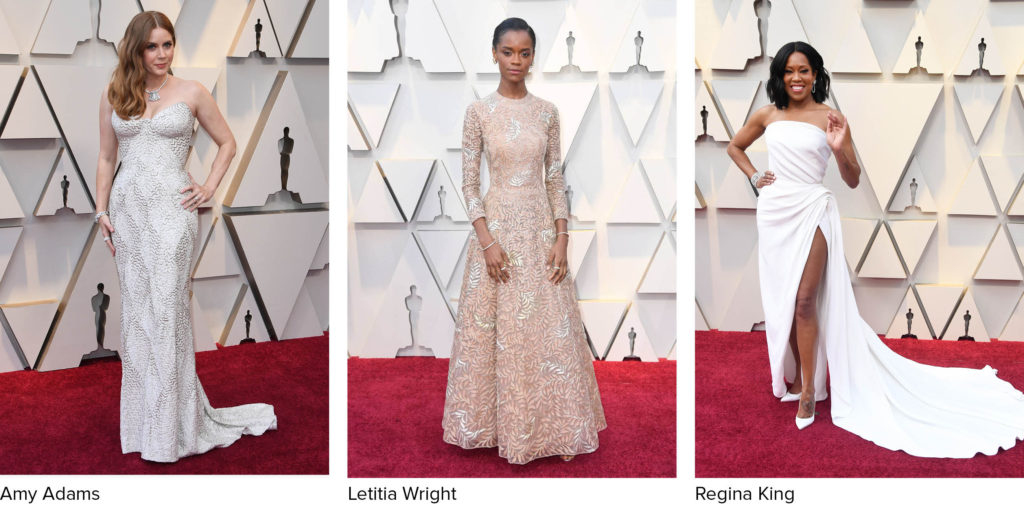 5. A wave of cool blue. 
The feeling of romance, breeziness and moonlight on water that blue conveys is one of our favorites, day or night.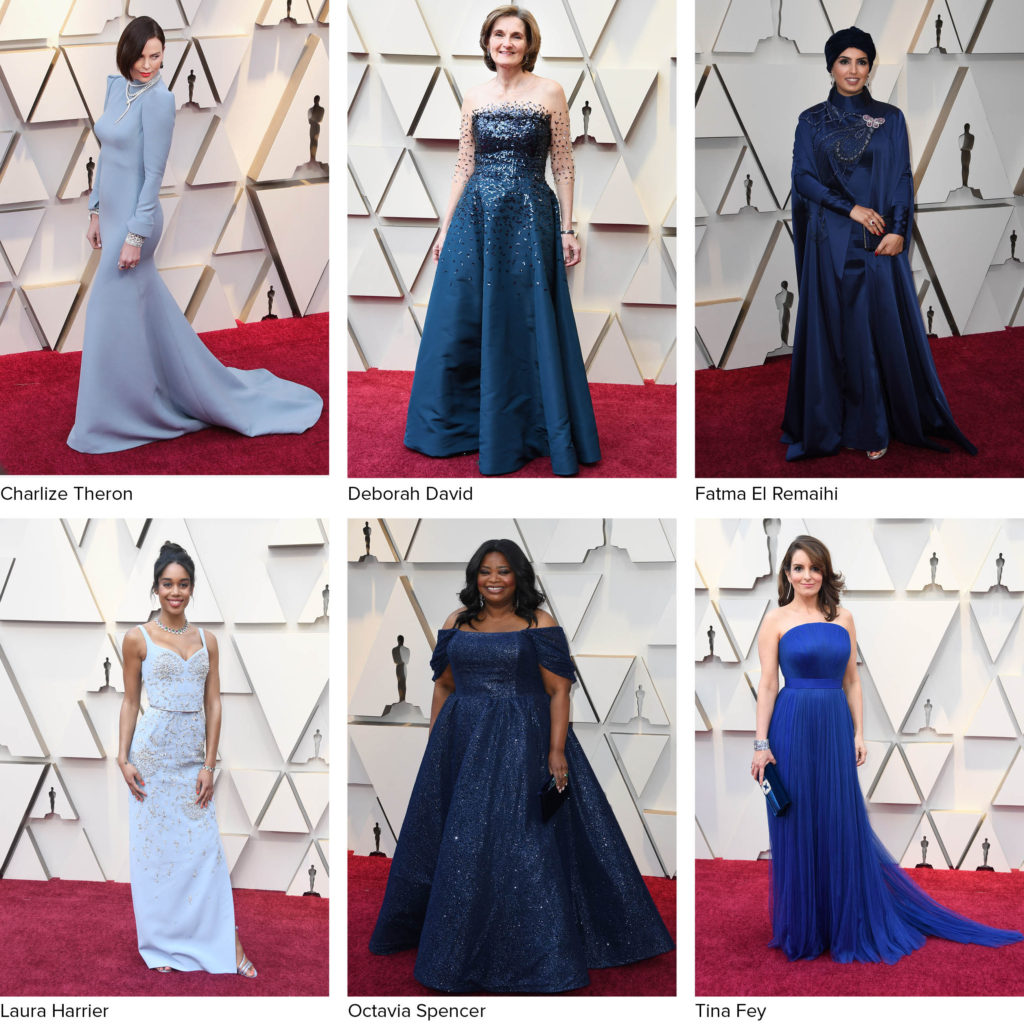 6. Noir.
Arguably, the most interesting, provocative and dramatic looks of the night were black. For various reasons, they'll definitely be the most talked-about.
Lady Gaga let the focal point of her ensemble be her dazzling necklace. The Tiffany Diamond she was wearing is rarely seen – this is only the third time it has been worn in its 142-year history. The 128.54-carat necklace was worn first by Mrs. Sheldon Whitehouse, at the 1957 Tiffany Ball. And then by Audrey Hepburn, for promotional photographs for Breakfast at Tiffany's in 1961.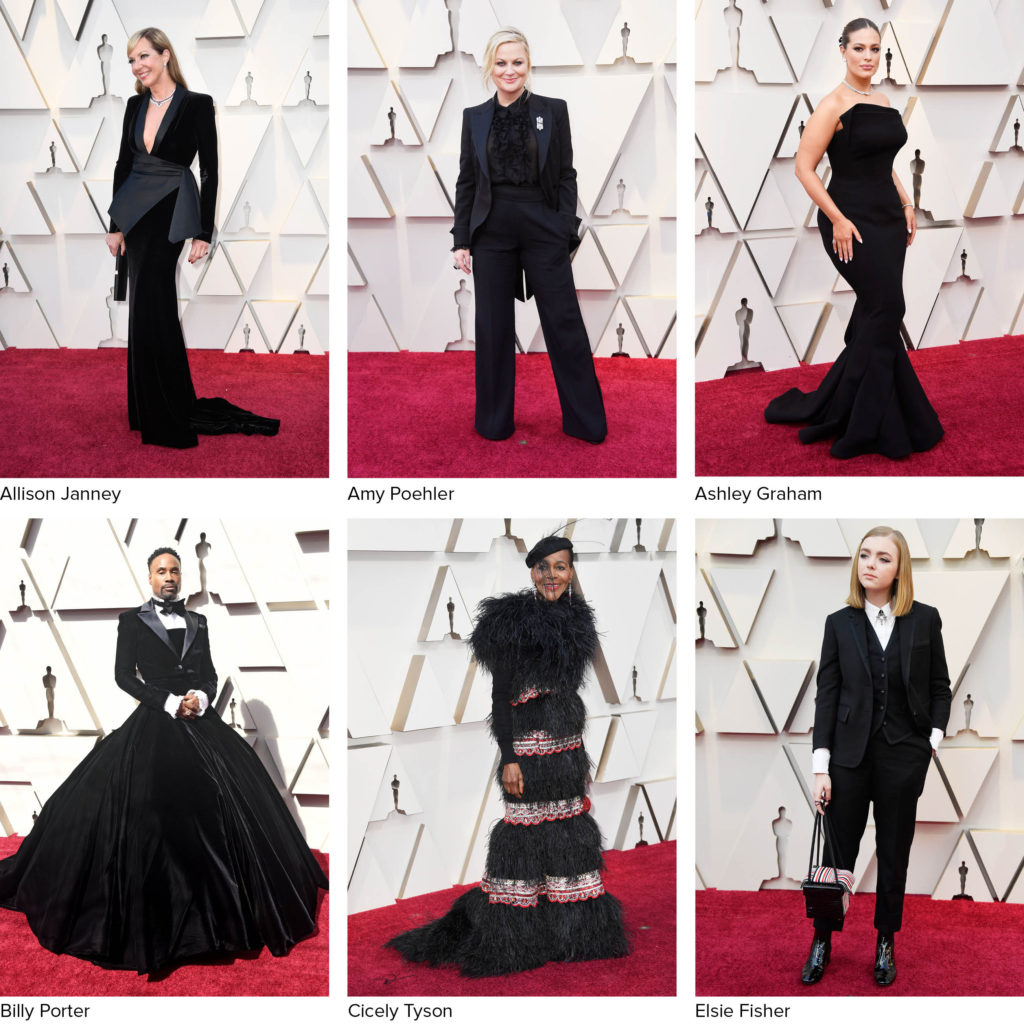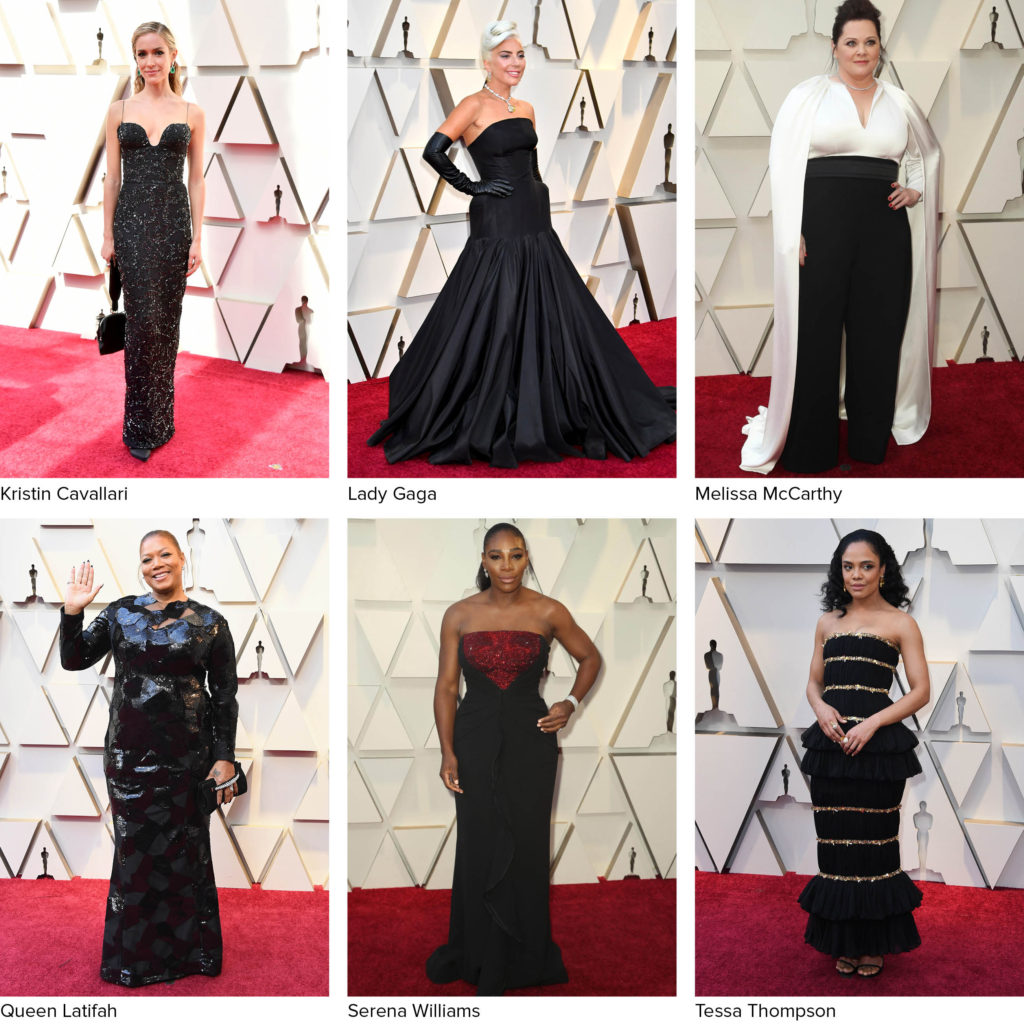 7. Wakanda Forever!
The team from Black Panther, as always, looked stunning. Ruth E. Carter took home an Oscar for her work on the film's brilliant costumes. And our mad crush on Michael B. Jordan just continues to grow – he brought his mom as his date! What a man.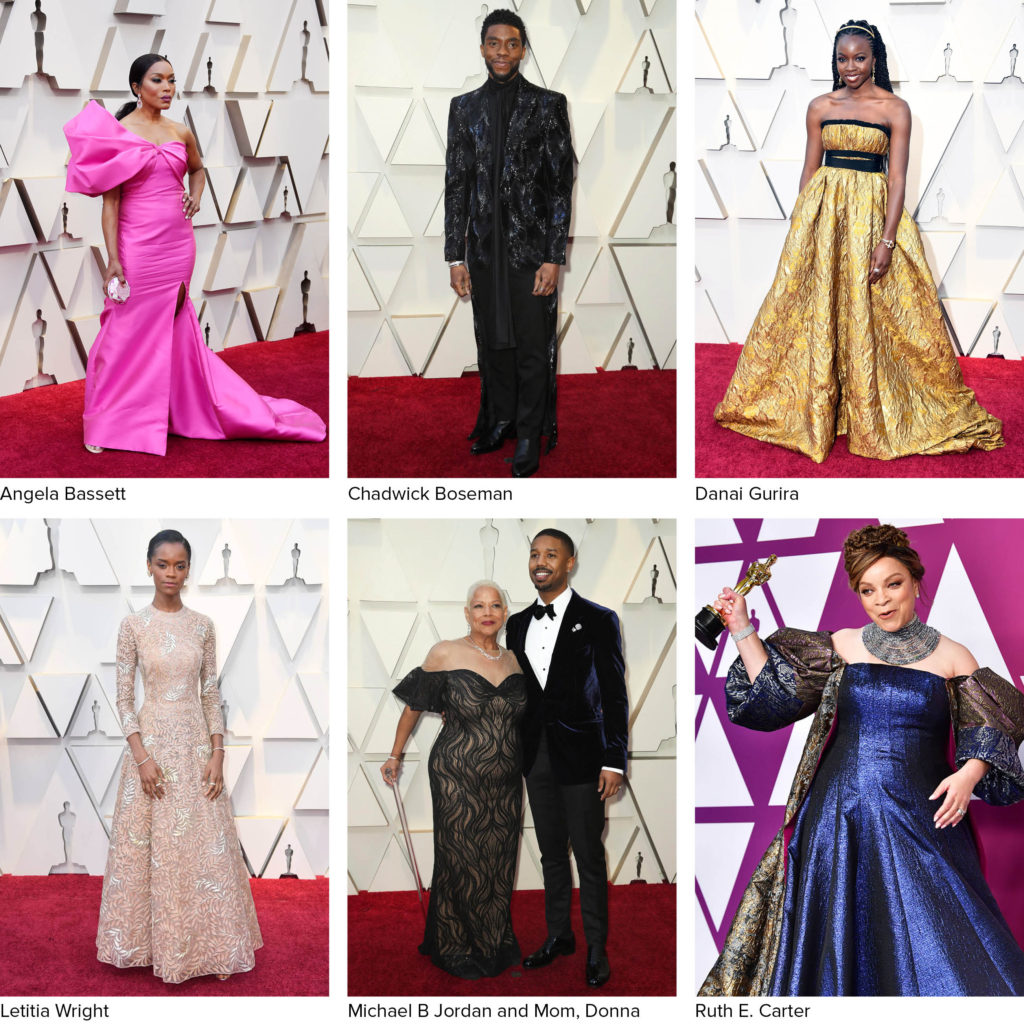 8. Color pops.
Strong color can mean many different things – from an expression of joy to an homage. Spike Lee, nominated for best director for "BlacKkKlansman," walked the red carpet almost entirely in Prince purple, from his hat and glasses to his suit and tie. Hannah Beachler came dressed for success, and she took home an Oscar.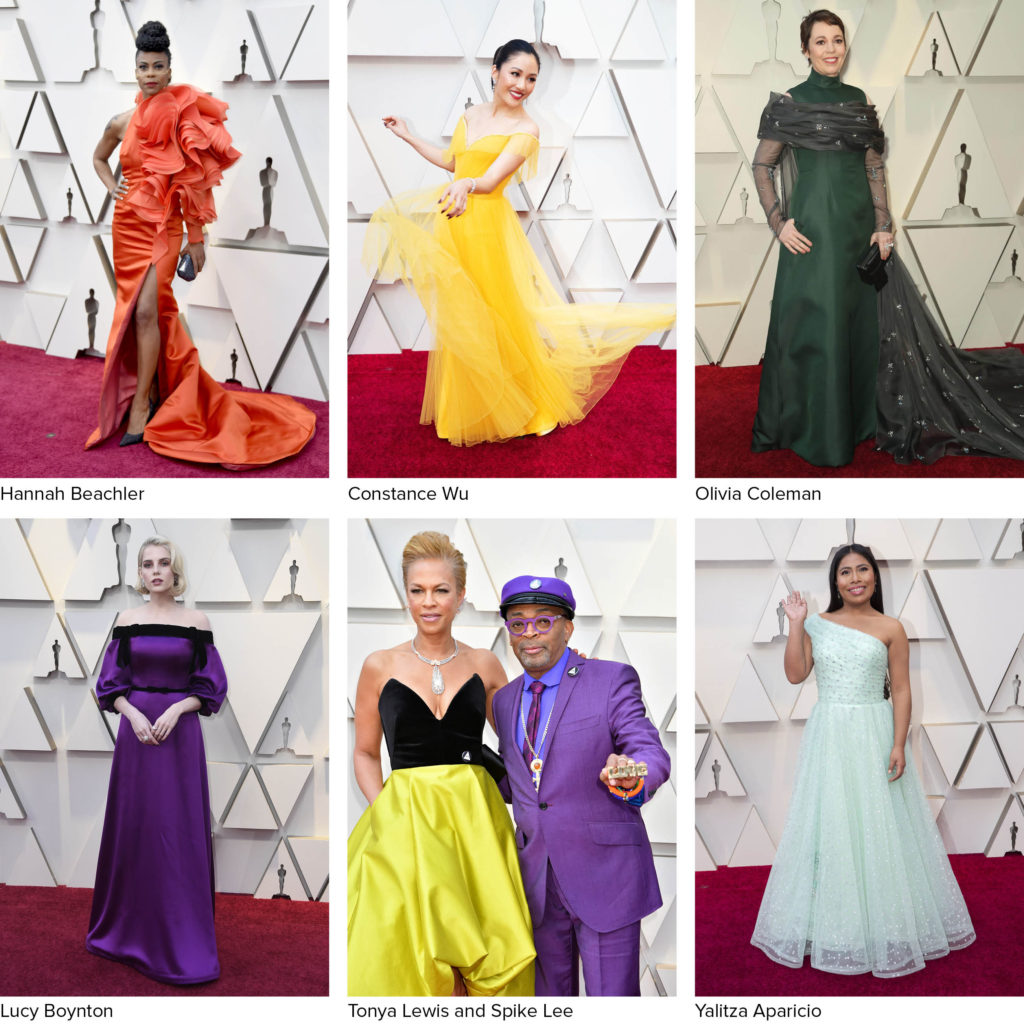 9. The last word goes to Billy Porter.
In an interview with Vogue, here's how Billy Porter explained why he chose his black velvet ensemble for the red carpet. "I've always wanted to wear a ball gown, I just didn't know when. [At the first fitting in the gown,] I felt alive. I felt free. And open, and radiant. And beautiful! It really is astonishing how much of an effect clothes have on your spirit."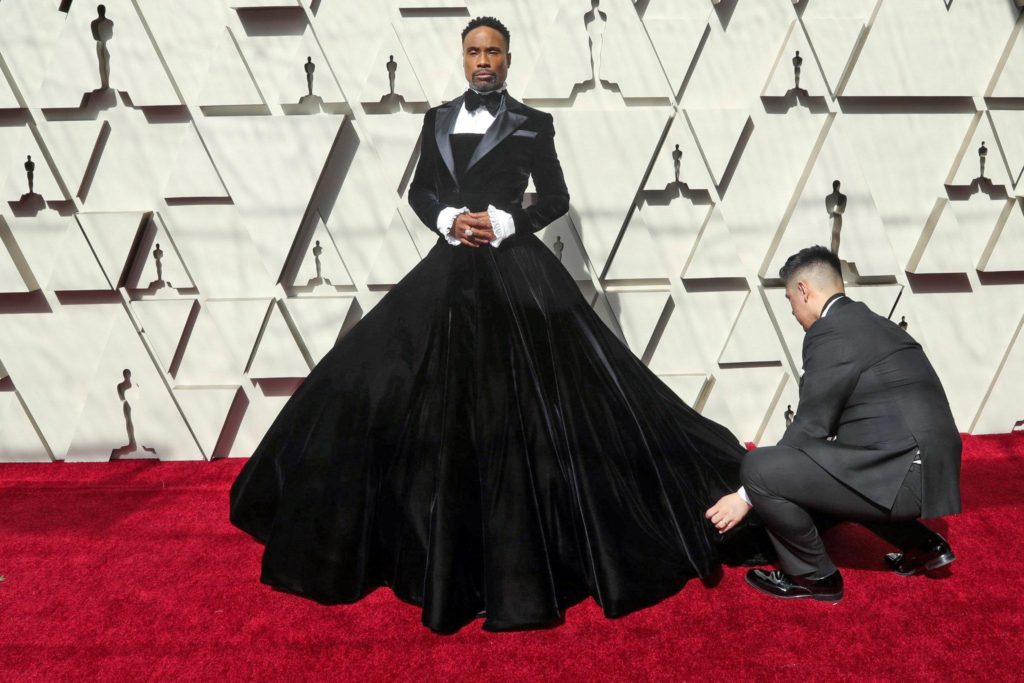 That's our take on the best fashion from the red carpet at the Oscars 2019.
If there's one fashion lesson we can all take from awards season, it's that when the spotlight falls on you, claiming your space and doing it in a way that's true to who you are is not a luxury or an indulgence – it's a necessity. And an obligation. People are watching and learning. Show us what you got – and show us who you are.
see luxury in a new light
Come and join our community! For a weekly round-up of insider ideas and information on the world of luxury, sign up for our Dandelion Chandelier Sunday Read here. And see luxury in a new light.
ready to power up?
For a weekly dose of career insights and advice, sign up for our Sunday newsletter, Power Up, here.