celebrate the best sustainable fashion on the red carpet
All products are independently selected by our editors. If you buy something, we may earn an affiliate commission.
Some of the best gowns during Hollywood awards season this year were eco-friendly and environmentally sustainable. The red carpet green dress phenomenon shows no signs of stopping. To help spread the word and encourage participation the many efforts underway to make the red carpet more green, we're celebrating the best sustainable fashion on the red carpet in recent months.
red carpet green dress
More and more luxury brands are partnering with others to demonstrate that sustainable luxury is not an oxymoron. 2016 was the year when many at the Met Gala chose to wear eco-friendly gowns. The trend shows no signs of ending anytime soon. This year's Hollywood and television awards season saw the environmentally-conscious walking the talk on the red carpet in some truly stunning frocks.
Some took the most sustainable route and wore vintage. Another group was bold enough to actually wear a dress they already owned more than once. Some took the route of a bespoke, hand-made gown (reducing the waste caused by mass production, and helping to keep artisanal traditions alive). Others showed off the results of modern eco-friendly collaborations meant to showcase how style and sustainability can be a powerful union.
several advocates for sustainable luxury fashion
There are several high-profile organizations that provide advocacy for sustainable fashion on the red carpet. One is Livia Firth's Eco-Age, a consultancy that collaborates with designers on ways they can be more eco-friendly.
A second is the James and Suzy Cameron's Red Carpet Green Dress initiative, which just celebrated its 10th anniversary. Through an annual design competition, the organization promotes sustainable fashion on the red carpet.
Finally, there's Maison de Mode, an online retailer of sustainable designer clothing. The brand sponsors an annual Sustainable Style Gala during Oscar week. To qualify as an eco-conscious gown, each piece must either be made from sustainable materials (organic, recycled or re-purposed fibers).
So who's gone green on the red carpet? Have a look and see, dear reader.
the best sustainable fashion on the red carpet
1. Laura Harrier – Louis Vuitton
28-year-old Laura Harrier attended the Oscars for the first time in support of her film BlacKkKlansman, nominated for Best Picture. She arrived wearing a bespoke ethical gown by Louis Vuitton. Harrier's dress was made in Vuitton's Paris atelier and crafted out of a blue crepe silk certified by the Global Organic Textile Standards. The dress was hand-embroidered with glass beads, Swarovski crystal shards, and sequins specifically chosen to meet human-ecological requirements. Harrier happily noted in WWD: "I can show people that sustainable fashion can be glamorous too." Mission accomplished, girl!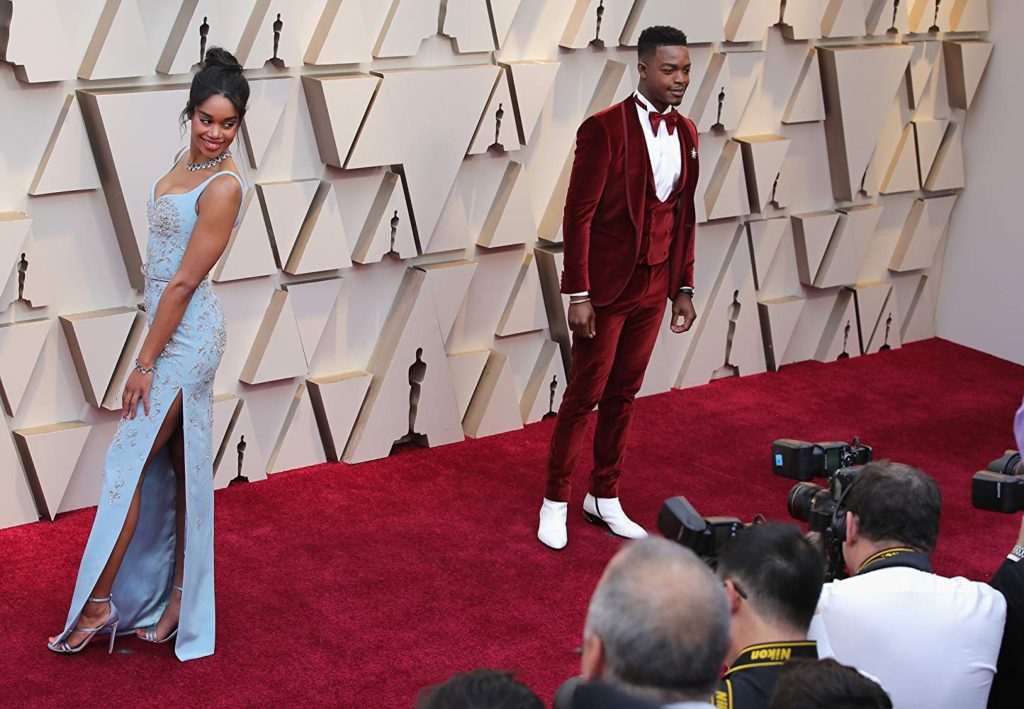 2. Danielle Macdonald – Christian Siriano
Danielle Macdonald, who acted in the Oscar-nominated short film Skin and is also known for her roles in Bird Box and Dumplin', arrived on the Oscar red carpet in an off-the shoulder ethical gown designed by Christian Siriano. The stunning dress was created using red cotton crepe vegetable-dyed fabric, with sleeves made from recycled tulle.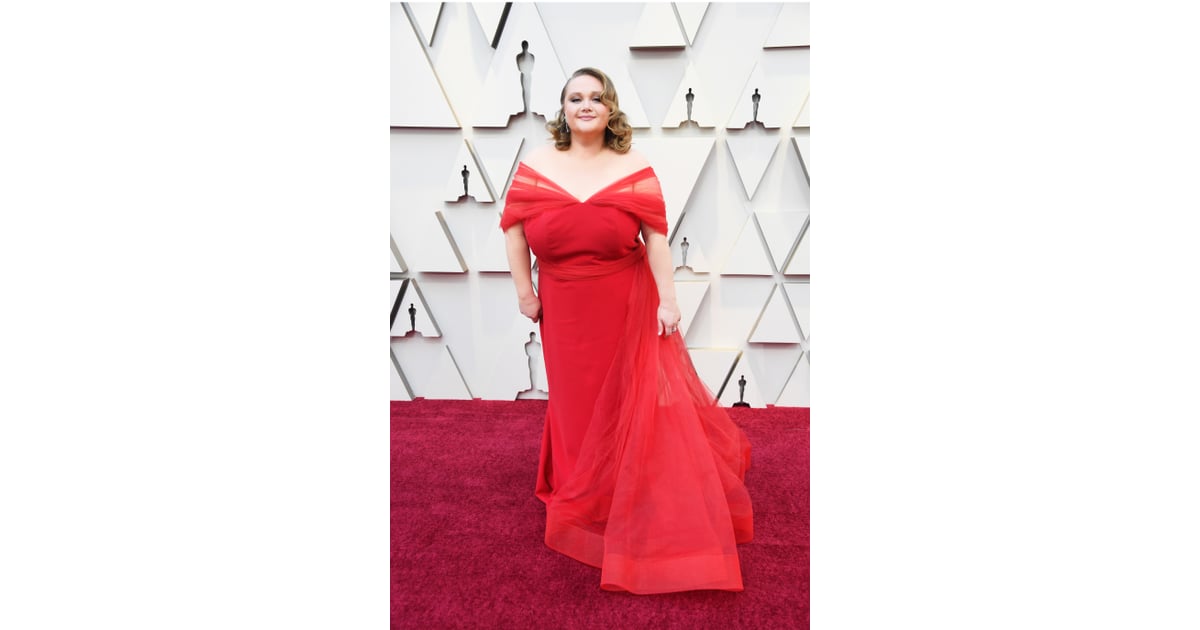 3. Julianne Moore
Julianne Moore's black dress at the 2018 Cannes Film Festival was sustainable, and so were her jewels. The actress, who wore the look to the screening of her film Yomeddine, wore ethical jewelry from Chopard's Journey to Sustainable Luxury collection, which was created in collaboration with Eco-Age.
Known as "the Green Carpet Collection" and designed by Caroline Scheufele, the gold from which these creations are crafted has been awarded the Fairmined certificate. That guarantees that it was produced in accordance with social, environmental and ethical standards. The collection's diamonds are sourced from suppliers certified by the Responsible Jewellery Council (RJC).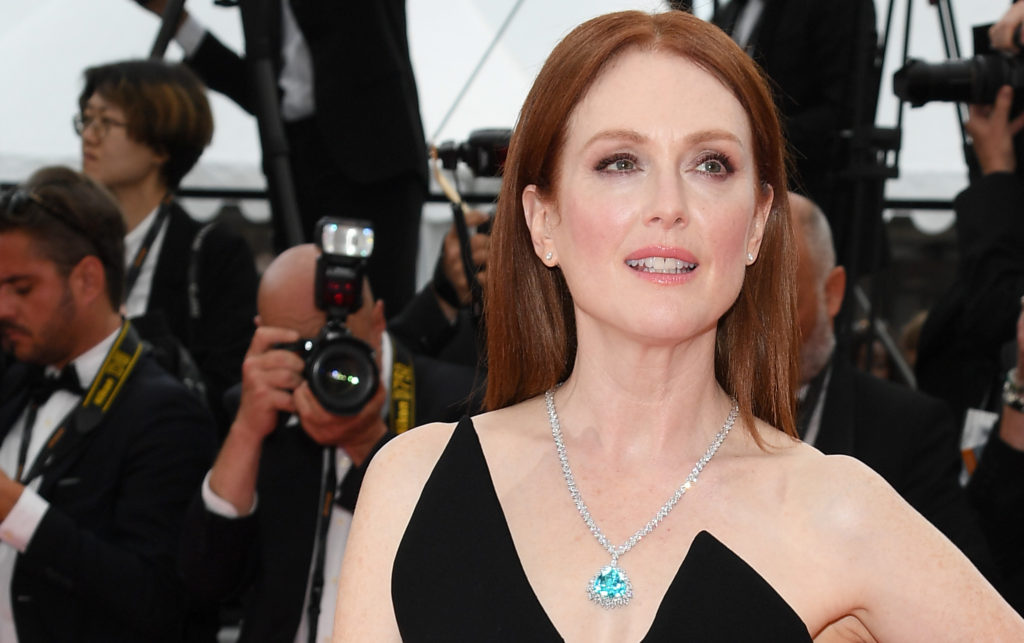 4. Cate Blanchett – Armani Privé
Cate Blanchett made an environmental statement at the 2018 Cannes Film Festival when she "outfit-repeated" a black Armani Privé gown. She had previously worn it at the 2014 Golden Globes. At Cannes, she also chose to wear sustainably-sourced jewelry from Chopard. We love her focus on sustainability – and we also have to give it up for a woman who can easily fit into a dress from 4 years prior. An inspiration to us all on so many levels.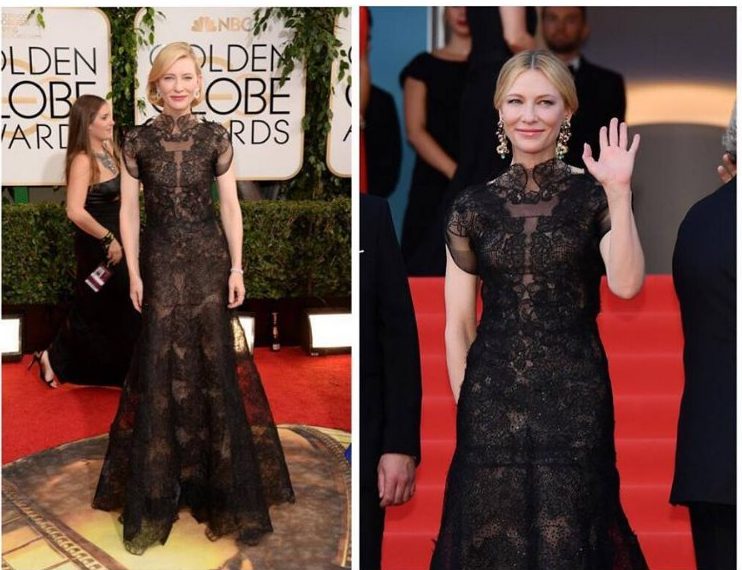 5. Padma Lakshmi – J. Mendel
At the 2018 Emmy Awards, Padma Lakshmi re-wore a J. Mendel gown in support of the environment. She previously wore the dress in October 2017 to Vogue India's Women of the Year Awards in Mumbai. Cool cause, hot dress. It's so much fun to be both good and bad, no?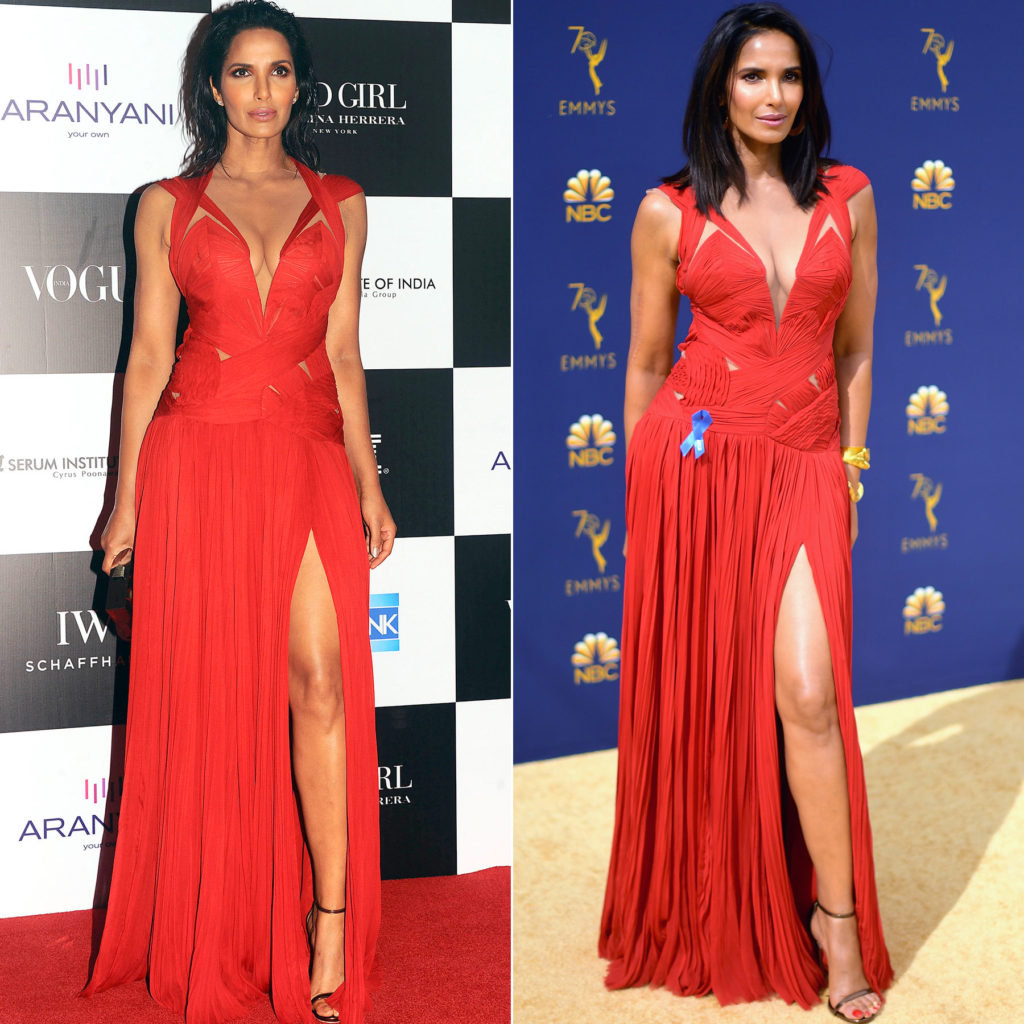 6. Giselle Bündchen – Versace
Giselle Bündchen has worn sustainable dresses to the Met Gala several times. In 2018,  she rocked a gold Versace dress made with 100-percent GOTS certified organic silk and cotton. (GOTs stands for Global Organic Textile Standard.) The dress was free of toxic chemicals and was dyed ecologically. And the zipper was colorant-free and made of lead and nickel. The overall effect? Brilliant.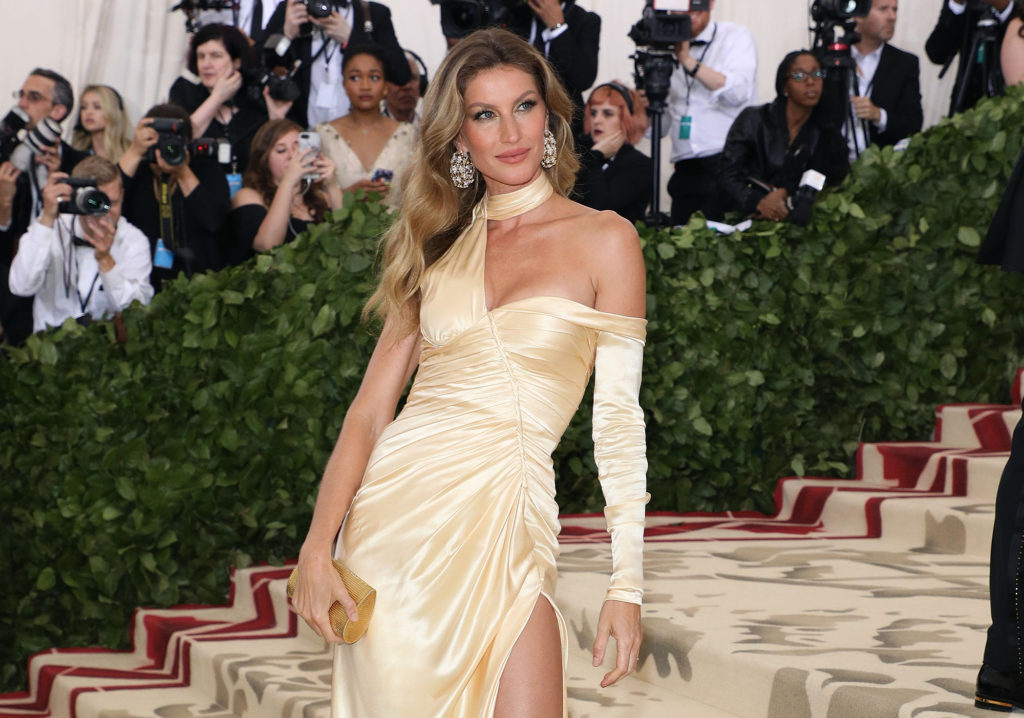 7. Anne Hathaway – Armani Privé
For the press tour of her film, Colossal, in 2017, Hathaway promised to wear sustainable outfits only. She kicked off her tour with a vintage Armani Privé from the brand's 2006 collection.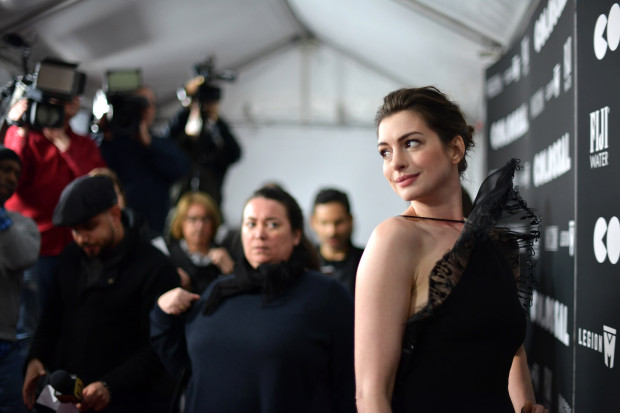 8. Livia Firth – Giambattista Valli
At the 2018 Met Gala, Livia Firth donned a silk Giambattista Valli gown and Chopard ethical jewelry. The designer sourced the silk for the dress from a company founded in 1880 and chosen for its commitment to sustainable and responsible production.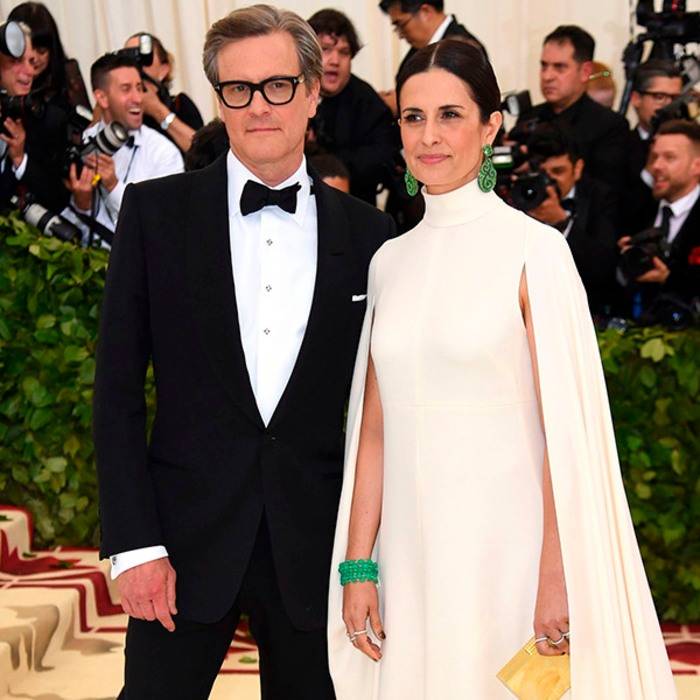 There's a reasonably long list of women who have walked the red carpet in sustainable luxury fashions in the past five years. They include Naomie Harris, Rita Moreno, Emma Roberts, Alison Brie, Lupita Nyong'o, Lily Cole and Emma Watson.
what's next?
This trend seems to show no signs of stopping. In the fall of 2018, London-based Mother of Pearl designer Amy Powney launched her first sustainable evening collection.
In the meantime, it's been fun celebrating the best sustainable fashion on the red carpet. Sustainable luxury lessons for us all: there's no shame in wearing the same gorgeous twice (or more). Or in shopping vintage. Or even borrowing an outfit from someone else. Which is what many of us were already doing anyway . . .
What say you? Are you in on this trend?
see luxury in a new light
Come and join our community! For a weekly round-up of insider ideas and information on the world of luxury, sign up for our Dandelion Chandelier Sunday Read here. And see luxury in a new light.
ready to power up?
For a weekly dose of career insights and advice, sign up for our Sunday newsletter, Power Up, here.