Tattoos are a core part of the modern luxury milieu, and the best tattoo artists are significant influencers and partners in luxury fashion and culture. Our correspondent Julie Chang Murphy has rounded up the 10 best tattoo artists and parlors in the US, plus some top international tattoo artists and studios. And for those who aren't ready for a full commitment, she's also listed the top temporary tattoo brands that you should know about.
Tattoo Artists are core to the luxury ecosystem
Tattoos have consistently transcended social hierarchies, despite being widely known as a symbol of rebellion and counter-culture. As we covered in our post about tattoos and the wealthy over three years ago (and we're sure that you already know), getting inked has become mainstream and even a symbol of luxury.
Join our community
For access to insider ideas and information on the world of luxury, sign up for our Dandelion Chandelier newsletter. And see luxury in a new light.
If it feels like everyone you know has one, that's not surprising. A fifth of UK residents have tattoos; among those under 30, its one in three. It's estimated that 45 million Americans have at least one tattoo; 40% of U.S. adults between the ages of 26-40 have at least one.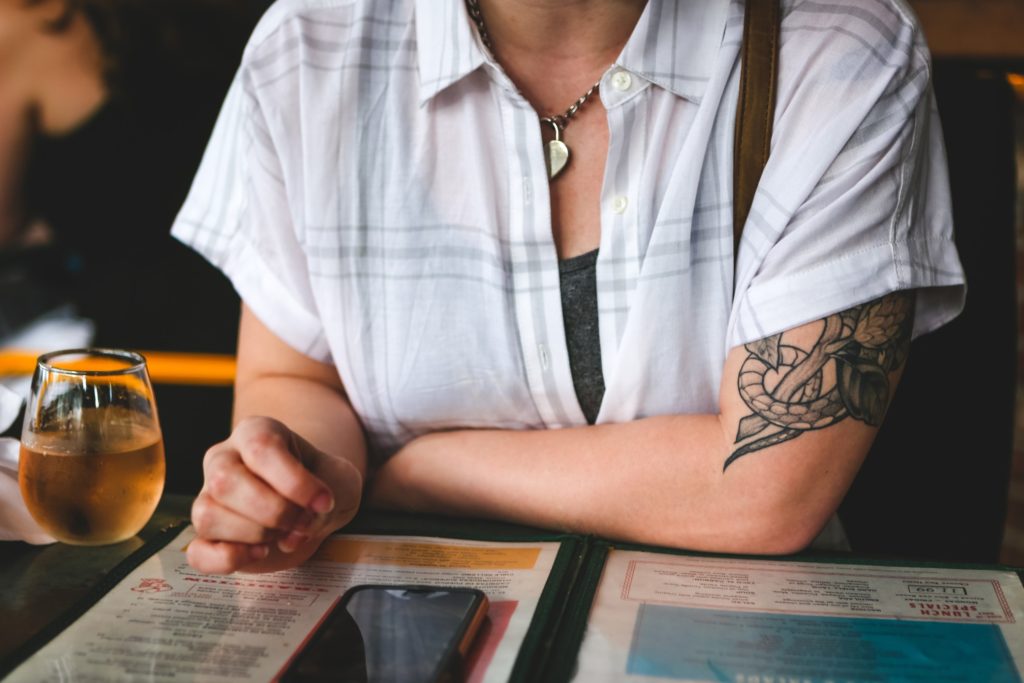 Tattoos were once loved by the elite
Perhaps surprisingly, our era is not the first time that elites have embraced tattoos. For example, I was surprised to learn that the delicate, corseted socialites of the Victorian era flirted with ink — adorning themselves in themes featuring butterflies, flowers and dragons.
then they fell out of fashion
In the latter decades of the 20th century, tattoos were decidedly NOT posh. As our founder wrote about her perceptions of them growing up, "In Michigan, in the '70's, they were the province of bikers and longshoremen, people who had been incarcerated and maybe the occasional gang member."
For me, growing up in the '80's and '90's near the Jersey shore, tattoos were associated with teens who would choose cartoon characters or inaccurate Chinese symbols at boardwalk tattoo parlors. At least bikers and longshoremen had some street cred!
This wasn't just a middle-class American perspective. In Japan, for centuries tattoos have been associated with crime and criminals, particularly the organised gangs known as yakuza.
now, we're in a new renaissance in the art of tattooing
There is no denying that we are experiencing another renaissance in the art of tattooing. Reality television shows like Ink Master, Black Ink Crew: Chicago – and even a show dedicated to fixing bad tattoos imaginatively named Tattoo Fixers – occupy airtime throughout various cable networks. Tattoo artists have been elevated to media personalities and fashion influencers.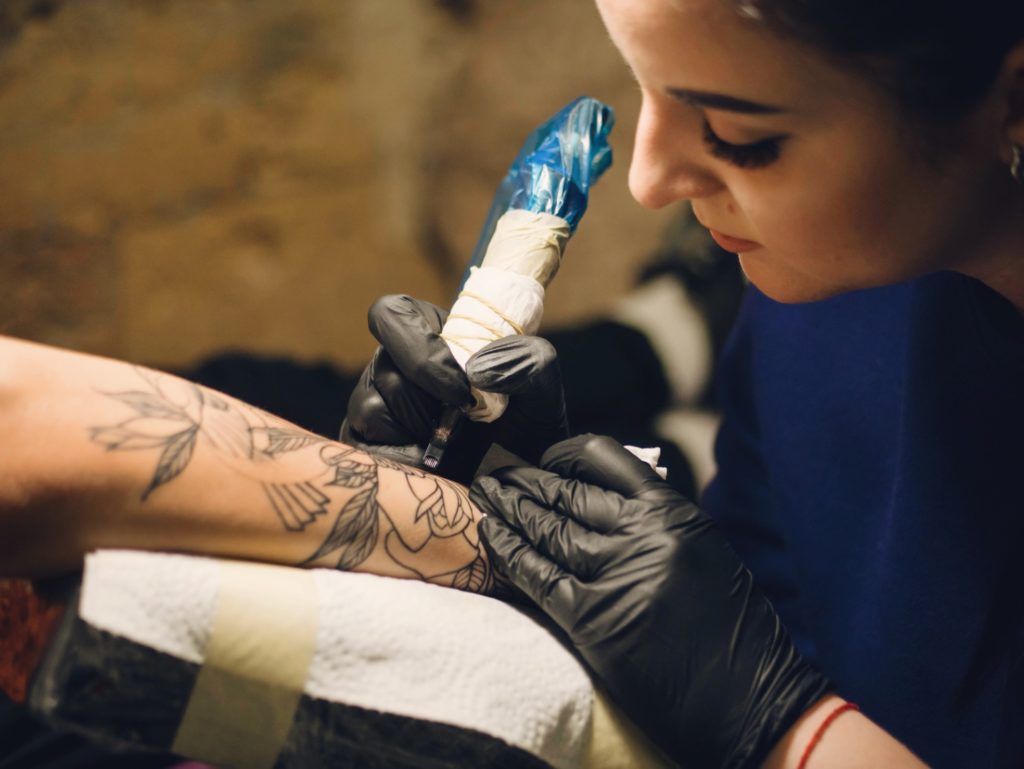 And of course, there's Instagram. Tattoo studios and artists have gained major traction on the platform — it's a match made in heaven, really. Celeb-favorite ink studio, Bang Bang, for example, has 2.2 million followers. And the visual medium makes it easier than ever to find inspiration from tattoo artists across the globe to craft your own custom design.
If you're feeling the itch for your first tattoo, or maybe your second or third, check out our round up of the latest generation of highly skilled and respected tattoo artists around the country. For the commitment phobes (raising hand), we've included some cool temporary tattoo brands so that you (and I) can join in on the trend too.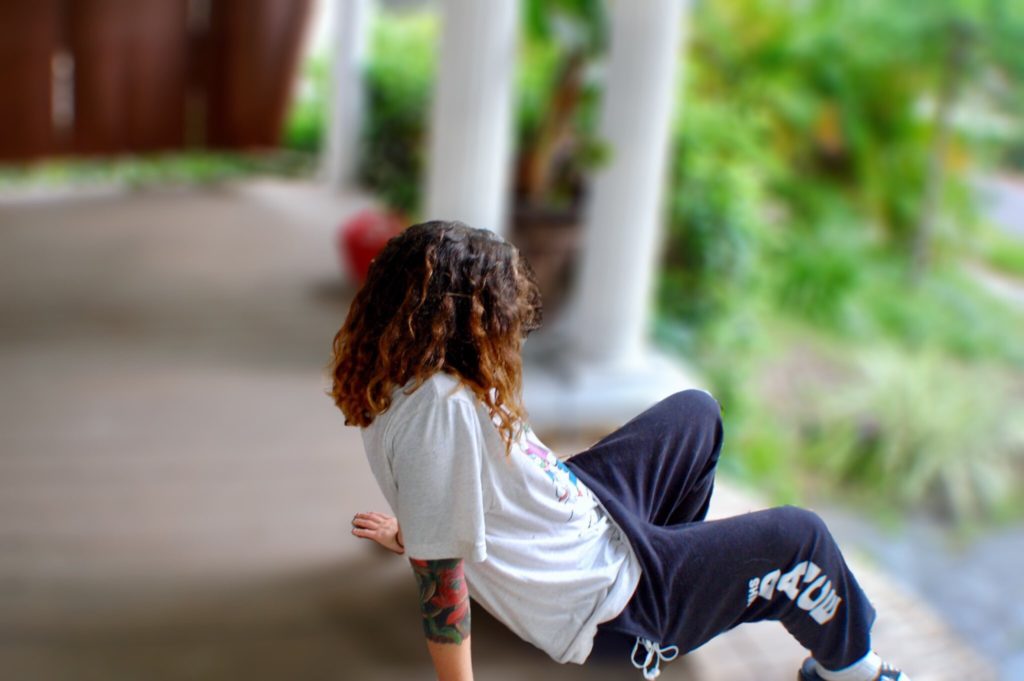 The Best Tattoo Artists and Parlors in the World
Here are the top 10 tattoo artists and parlors in the US right now.
New York City
New Yorkers think they have the best everything. Best bagels, best shopping, best museums…and what do you know? They even live alongside the best tattoo studios and artists.
1. Bang Bang – Keith McCurdy and Team
At Bang Bang, you can get inked from Cara Delevigne's, Rihanna's and Katy Perry's tattoo artist, Keith McCurdy…if you're willing to wait. If not, McCurdy has been a champion of diversity and hiring women and has a roster of 20 artists. We love Liz's intricate laser precision line work, Trudy's gorgeous sense of color and modern compositions and Anatole and Dez for their black and grey realism and portraits.
2. Dot Creative Group – Goldy Z and Kate SV
Dot Creative Group is a private studio that offers custom designs by appointment only from artists, Goldy Z and Kate SV. Both women specialize in black and grey photorealism and flawless portraits. Kate SV is the resident color expert and her botanicals are exquisitely rendered.
3. Saved Tattoos – Scott Campbell
Located in trendy Williamsburg, is Scott Campbell's Saved Tattoos. He has tattooed New York's art and design elite- most notably Marc Jacobs, but is currently not accepting any appointments. Not to worry. Check out Sophie C'est la Vie's colorful and imaginative motifs featuring botanicals, animals and decorative objects that have a whimsical and vintage flair.
4. Invisible NYC – Regino Gonzalez
Invisible NYC, on the Lower East Side, specializes in the art of Japanese tattooing. Regino Gonzalez's full sleeve and full body masterpieces speak for themselves. You can almost feel the silky scales of his snakes and retreat just a little bit as you stare into the eyes of his tigers. As detailed as they are, it's his highly stylized composition that makes the art come alive.
5. East River Tattoo – Rachel Hauer
At East River Tattoo, the emphasis is on maritime folk art and 19th century traditional tattooing. As such, there's an old-tyme feel to their artwork. We love Rachel Hauer's surreal work, which looks as if it could be found in a folk art print or in the pages of a fable.
Rest of the U.S.
6. Shamrock Social Club LA – Mark Mahoney and Team
In L.A, Shamrock Social Club's motto is, "Where the Elite and the Underworld Meet." The studio has certainly inked their share of the Hollywood elite: Johnny Depp, Brad Pitt, and Angelina Jolie, if we're going to drop some names. The owner, Mark Mahoney, is known as a pioneer of black and grey tattoos and his colleagues are first-rate too.
7. Memoir Tattoos LA – Kim Saigh
Another L.A institution is Memoir Tattoos, a predominantly custom tattoo studio. Kim Saigh, who was featured on reality tv show L.A Ink is the woman to work with if you are looking for mesmerizing color tattoos.
8. Tenderfoot Studios Portland – Pony Reinhardt
In Portland, you can find Pony Reinhardt at Tenderfoot Studios. Her fine art credentials are evident in her body of tattoo work. She is inspired first and foremost by the natural world, with a heavy element of the subconscious and ritualistic motifs. The studio uses only vegan inks.
9. Black Oak Chicago – Cloey Zikmund and Stephanie Brown
It's increasingly difficult to obtain an appointment at Chicago's Black Oak tattoo parlor due to the popularity of its resident female artists' sublime work. But that just gives you more time to deliberate on the design you want. Cloey Zikmund's elegant and graceful black and grey florals and Stephanie Brown's painterly tattoos inspired by nature- both the pretty and the ugly- look like still-life masterpieces on your skin.
10. Tattoo & Co Miami – Javier Acero and William Perez
Miami's award-winning Tattoo & Co is located in the Wynwood Arts District. You'll have plenty of eye candy to inspire your next creation. It's home to Javier Acero, who is known for his bold tribal tattoos. And on the other end of the spectrum, you'll find William Perez, who works in a softer, watercolor style.
International
This list of outstanding tattoo artists and parlors outside the US is far from exhaustive. But here are five tattoo artists and parlors to visit in London, Hong Kong and Tokyo. Or, if you're feeling truly adventurous, you can opt to travel deep into the forest for a legendary form of Buddhist tattooing.
1. Good Times Tattoo London
One of the best tattoo parlors in London is Good Times in Shoreditch. The space is filled with natural light, and it's home to several of London's best tattoo artists. They include Nikole Low of cable tv's London Ink; Piotrek Taton; and Dan Andout. Personally, we love Harriet Hapgood's floral designs.
2. Parliament Tattoo London
Located in in an old factory in North London, the custom designs at Parliament Tattoo are by appointment only. Resident artist Rebecca Vincent is known for her beautiful monochrome (black and grey) florals.
3. Three Tides Tokyo
Tebori is the traditional Japanese method of tattooing, and Three Tides in Shibuya, Tokyo is one of the best-known tattoo studios providing the service. They also carry an extensive line of tattoo and graffiti-inspired merchandise. However, purists may want to visit a private tattoo studio in Tokyo. That requires some inside knowledge and connections, as these artists don't advertise and many don't speak English.
4. Freedom Tattoo Hong Kong – Gabe Shum
David Beckham and LeBron James are reportedly among the clients sporting tattoos inked by Gabe Shum, the owner of Freedom Tattoo in To Kwa Wan. It's the self-proclaimed largest tattoo parlor in Asia. Shum has more than 30 years of experience, and you'll also find over 20 resident and guest artists in the studio.
5. Sak Yank tattooing
You can also travel to obtain one of the oldest forms of tattoo in the world: the abbots of Buddhist temples still practice the ancient art of Sak Yank tattooing. If you want to try it, many luxury hotels can arrange a visit. For example, the new Rosewood Luang Prabang in Laos leads guided hikes to the forest temples where the monks still apply this legendary art.
The top Temporary Tattoo Brands to Try
Summer music festivals are approaching, and who knows when some of the tattoo artists we listed above will have an opening?
Enter temporary tattoos, which have come a long way since kid's birthday parties. There are literally thousands of realistic designs to choose from. And if none suit, it's possible to get bespoke ones, too. Many of these companies claim their proprietary and patented inks will last anywhere from a weekend to a week. Here are some of the brands to check out so you can (almost) get inked.
1. Jagua
If you have some artistic skills or have a friend who does, you might want to try a Jagua tattoo kit. Jagua is a 100% natural gel derived from the Jagua fruit tree. It stains the skin with a blue-black color and will last approximately two weeks. The kit comes with the the formula to create the gel, tools to store and apply the gel and lastly, a variety of stencils to create your design. The full intensity of the color will appear 24-48 hours after the application.
2. Flash Tattoos
Flash Tattoos offer trendy and feminine designs with a wild child flair. They come in packs which is a fun way to customize your own unique look. They're the originators of the metallic tattoo and also provide custom designs too. The tattoos will last 4-6 days with proper care. FYI beach babes, these tattoos are waterproof but NOT sunscreen-proof.
3. Tattly
Tattly is a Brooklyn based company that sells "fake tattoos from real artists." They are printed with vegetable ink and come in pairs, sets or sheets. We've seen them in many of our favorite indy boutiques as well as the revered art institutions like the MoMA and Whitney Museum. If you like your purchases to do double duty, check out these scented botanical tattoos designed by Vincent Jeannerot in collaboration with Agilex Fragrances.
4. Ephemeral Tattoos
Ephemeral Tattoos is opening its first pop-up location in New York later this year. The company has a patented ink process that causes tattoos to gradually fade away over the course of 12 months.
5. Tattoorary
We're loving these white and metallic tattoos from Tattoorary. The brand is based in the Netherlands and also offers Delft blue designs. Wedding season is upon us- could this be your something blue?
6. Artwear Tattoo
Since these top tattoo brands are temporary, why not go all out and try on a full sleeve tattoo? Artwear Tattoo works with established and up and coming artists to create their wearable art. At $22, it's a very affordable way to change up your entire look (or just surprise your crew).
The Best Tattoo Artists and Parlors in the World
Whether you opt for permanent or temporary – or a combination of both – there's a look out there for you. Who's your favorite artist? And are you Team Temporary? Or all in?
join our community
For access to insider ideas and information on the world of luxury, sign up for our Dandelion Chandelier Newsletter here. And see luxury in a new light.
Crediting her training as a cultural anthropologist at Wellesley College, Julie has immersed herself in various industries in the last 15 years including fashion design, event planning, fitness and even investigating police misconduct. Julie lives in NYC where she loves trying every ramen and dumpling restaurant with her husband and three children. She finds joy in bold prints, biographies of fierce women, kickboxing and spending way too long finding the perfect polish color to express her mood.
Join our community
For access to insider ideas and information on the world of luxury, sign up for our Dandelion Chandelier newsletter. And see luxury in a new light.