How to Shop for Chic Clothes for Work Like a Boss
All products are independently selected by our editors. If you buy something, we may earn an affiliate commission.
Succeeding at work requires many things: hard work, smarts, resilience, and mentoring. A little luck is always helpful. And so is the right wardrobe. But who has time to shop? And even if you have the time, do you have the skills of a stylist? Our correspondent Julie Chang Murphy breaks down all the options for getting professional assistance in building and curating your work wardrobe. From personal shoppers, to clothing box styling services like Stitch Fix, to renting clothes for work, she's covered the bases. Here's how to shop for chic work clothes like a boss.
shopping for work clothes actually used to be fun
once we had lots of time (but not much money)
After graduating and moving to the city, shopping in Soho and Nolita felt so glamorous. I recall many languorous Saturday afternoons just strolling in and out of boutiques with my enabling friends. Everything looked as if it were made to fit our lithe 20-something year old figures but, of course, the beautiful clothing often cost half of our just starting out paychecks.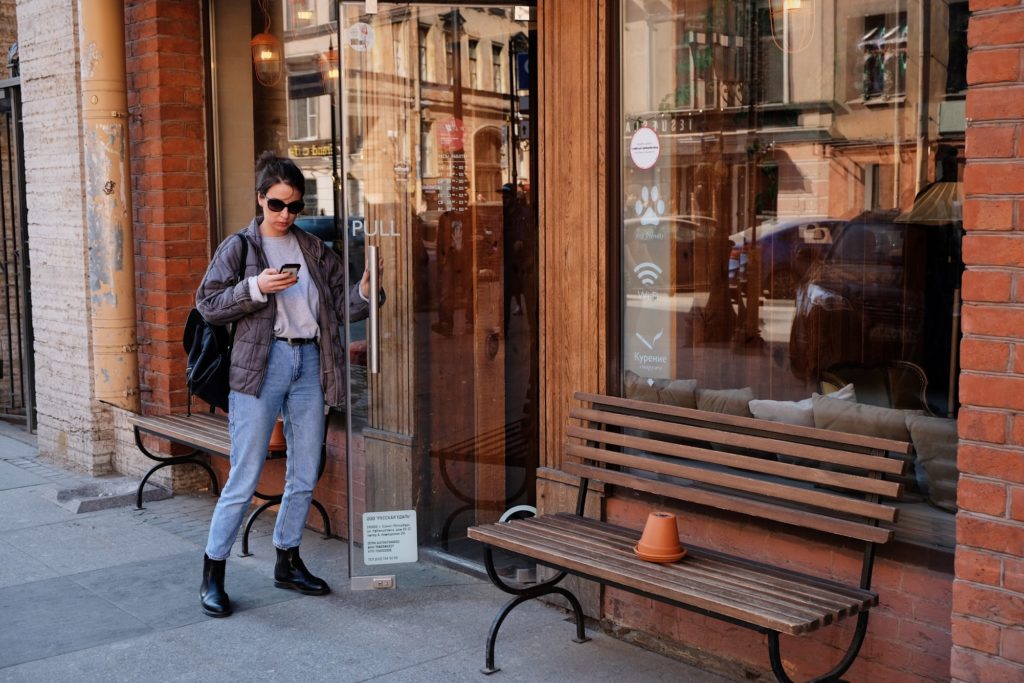 Now we have money (but not much time)
It seems like a cruel joke now that we are older and have a little more padding in our wallets (and our tummies and hips) that we lack the time to shop. Even when we do want to support local boutiques and brick and mortar stores, one will find that all of a sudden, they're greeted with an empty storefront or a soulless chain.
chic is harder to achieve when our figures keep changing
And you probably don't need any reminding but our figures change. Even a classic white button down shirt that I've owned for a few years betrayed me the other day. Though it was the right size, now there was gap between the buttons at my bust — threatening and taunting me all day. Was I really going to take an hour or two out of my day to shop for a boring, white button down shirt?
so what's a working woman to do?
These are First World Problems, I know. Nevertheless, they're problems that need a solution. We're here to share some efficient and surprisingly affordable ways to shop for your work wardrobe so that you can tackle the more pressing concerns that life throws at you. And also get the benefit of an expert eye on those little tweaks that make for effortlessly chic style (which we all know involves a great deal of work).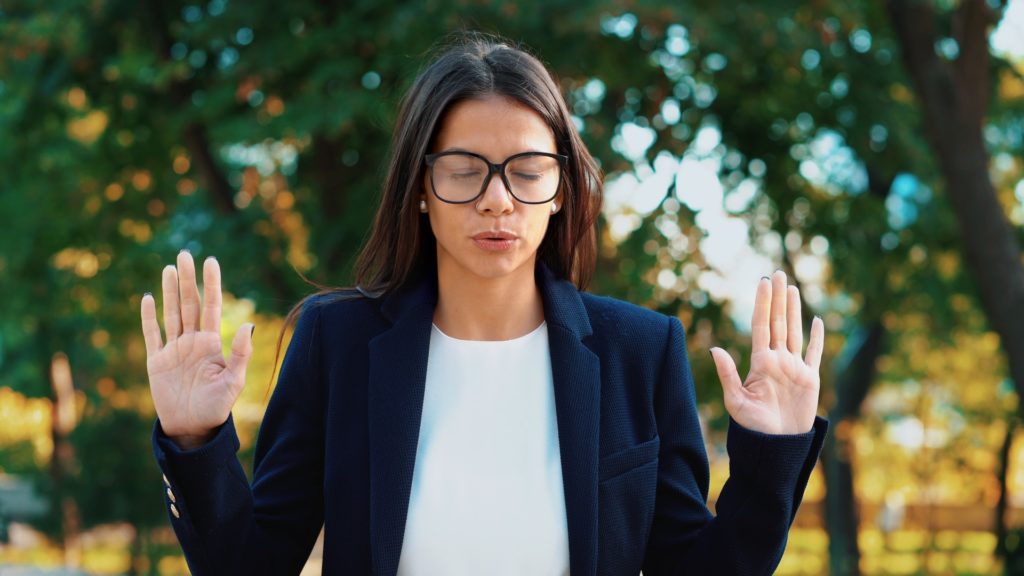 From personal shoppers, clothing box subscriptions to renting clothing for work, there are a lot of time-efficient options to help you look and feel your best at the office.
How to Shop for Chic Clothes for Work Like a Boss
There are three primary ways to gain both expert input and convenience when you're shopping for your work wardrobe: getting a personal shopper; using a "clothing box" styling service; and renting your work clothing online.
Here's the run-down on all three, with some of the specific companies you can choose to work with.
1. Personal Shoppers
Brick-and mortar retailers
Our favorite department stores: Saks Fifth Avenue, Bergdorf Goodman, Barney's and Bloomingdale's all offer complimentary personal shopping and styling services. Did I mention the FREE part? You make an appointment, and have an in-person consultation about your goals, budget and preferences. Then, sit back and have the personal shopper pull items from all over the store.
One advantage to this approach is that your entire look can come together in one go – clothing, jewelry, shoes, a new handbag – anything you need, and you'll know it all works together.
Another advantage? All of these stores have excellent in-house tailors, which is a vital element of looking polished and professional.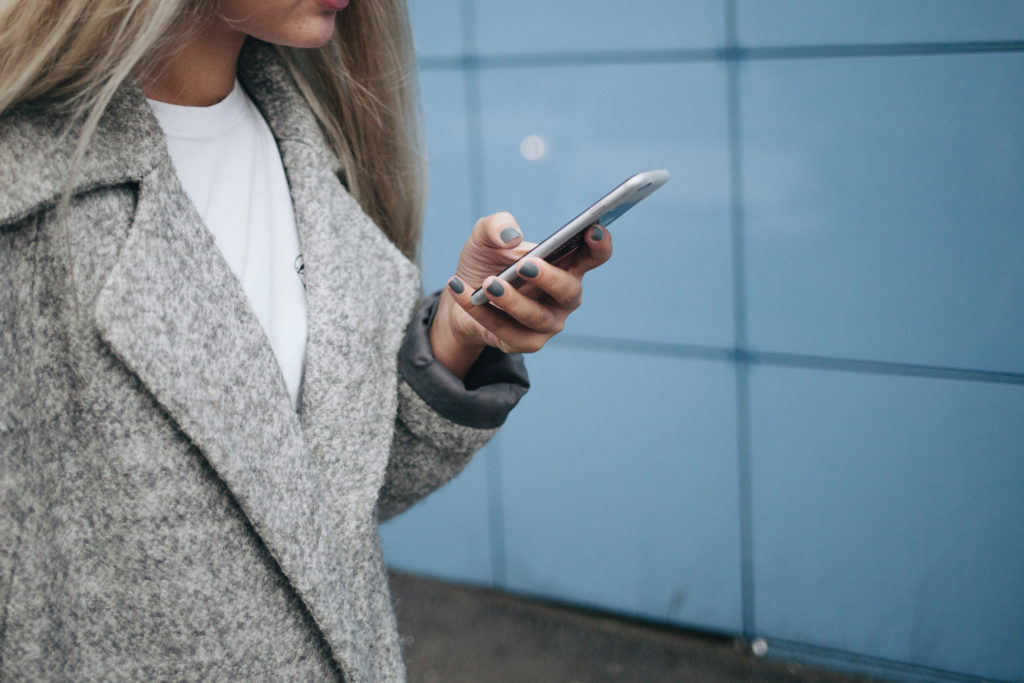 luxury e-commerce sites
Luxury online retailers have seen the demand for personal shopping services. And they've responded with a variety of personal shopping options that are quite similar to the brick-and-mortar retailers.
At Moda Operandi, the Personal Stylist program gives you the ability to make an appointment at one of their private showrooms in New York or London. There, you work with a stylist just as you would in a luxury department store. Stylist bios are online, so you can consider what would make for a good match for you. Their stylists are located all over the world, and can work with both men and women.
Earlier this year, luxury online retailers Net-a-Porter and Mr Porter announced an enhanced personal shopping service for their "most loyal customers." The 'Style Trial' service is an invitation-only offline styling service that will offer curated at-home shopping consultations. Clients can order up to 30 pieces to try at home before they buy, for a seven-day trial period.
Matches Fashion has a Private Shopping program, too. Following a consultation in one of their Private Shopping suites, on the phone or over email, their experts will present you with an edit of the pieces they recommend. Stylists are on hand digitally 24 hours a day to offer you advice no matter what time zone you're in.
And London-based Farfetch has a loyalty program called Access. It offers clients access to exclusive events and sales, free shipping, extended return options, a personal stylist and concierge.  The global brand is also expanding its standalone personal stylist program. Farfetch even partnered with Rosewood last year to send wardrobe items for a vacation holiday right to the hotel potential clients are staying in.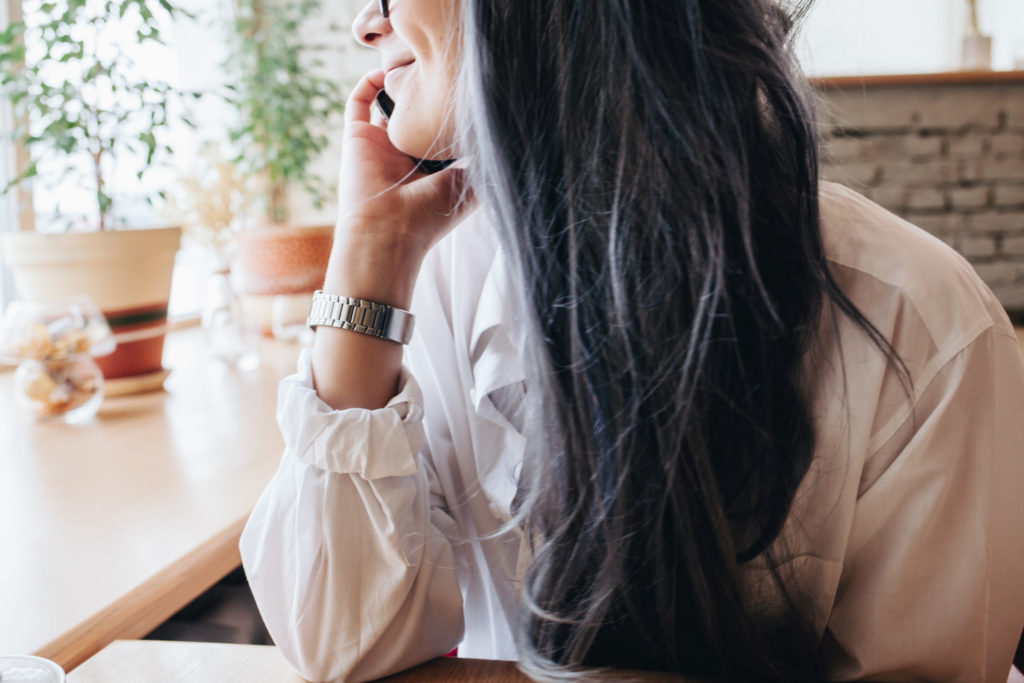 independent personal stylists
You can also make like a Hollywood star and hire a personal stylist to do your shopping and curate your work wardrobe for you. That way, you have access to every luxury clothing platform – online and IRL.
For example, in New York Laura Solin-Valdina owns wardrobe makeover company NYCStylist. For $350 per hour (with a 20-hour minimum), she'll edit your existing work clothes and bring outfits for you to consider from multiple stores in the city.
Glamhive is a recently-launched online service matching stylists and potential clients. The model is fee-for-service (prices can range from $25 to four figures, depending on what you need). Options that range from closet overhauls to "don't-know-where-to-start makeovers," as well as on-call retainers, special event options, and travel services. The "Closet Detox" package facilitates a stylist taking stock of your wardrobe and suggesting what to keep, what to donate and what to buy to refresh your look.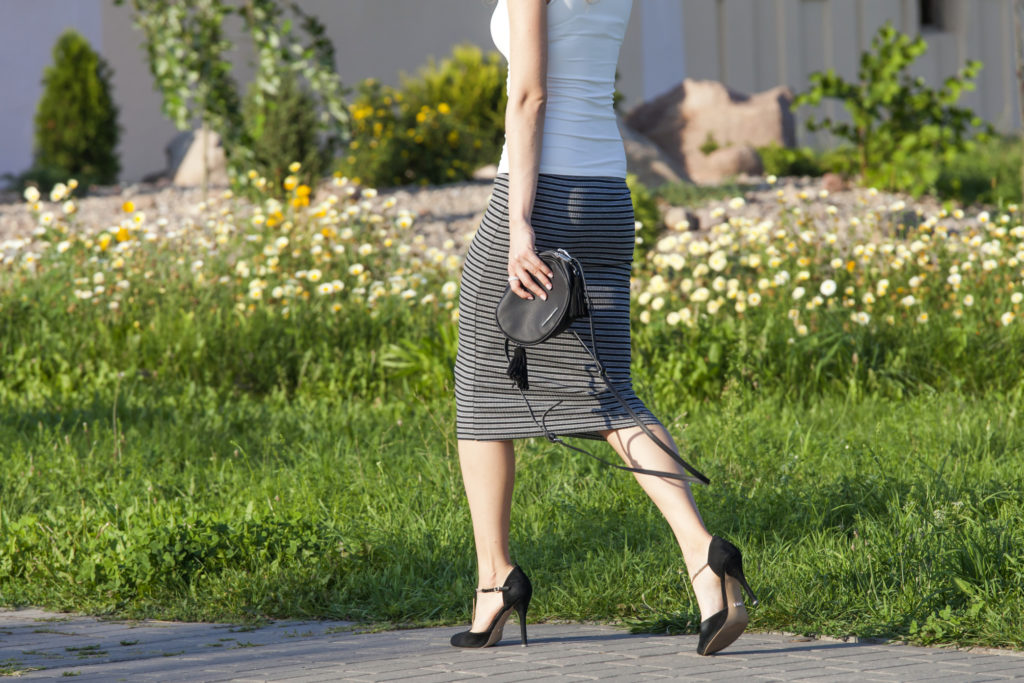 2. Clothing Box Styling Services
There are a dizzying number of clothing box subscriptions out there. The concept is simple and appeals to people who love to receive surprises and gifts in the mail. And who doesn't?
Based on our own personal experiences and reviews from some of our most fashionable friends, here are the ones that offer the most high-quality and work-appropriate services.
MM La Fleur
MM La Fleur wants to "take the work out of dressing for work." After taking a quick online survey (clicking on outfits that appeal to you), a stylist will create a personalized "bento box" that includes a selection of wardrobe items and accessories. This actually is not a subscription service; you won't keep getting Bento Boxes each month. And you're not charged a dime for your Bento Box — only for the items that you decide to keep.
The stylist will send 6-8 garments; they carry sizes from 0-22. Users rave about the high quality fabrics and craftsmanship of these clothes. There are tightly woven knits that are comfortable and remain wrinkle-free throughout the day, crisp pants with just the right amount of stretch, well-tailored shift dresses and sophisticated colors. Overall, the looks are better for a more traditional and conservative workplace. Prices range from $195 for a pair of cropped trousers to $265 for a draped dress.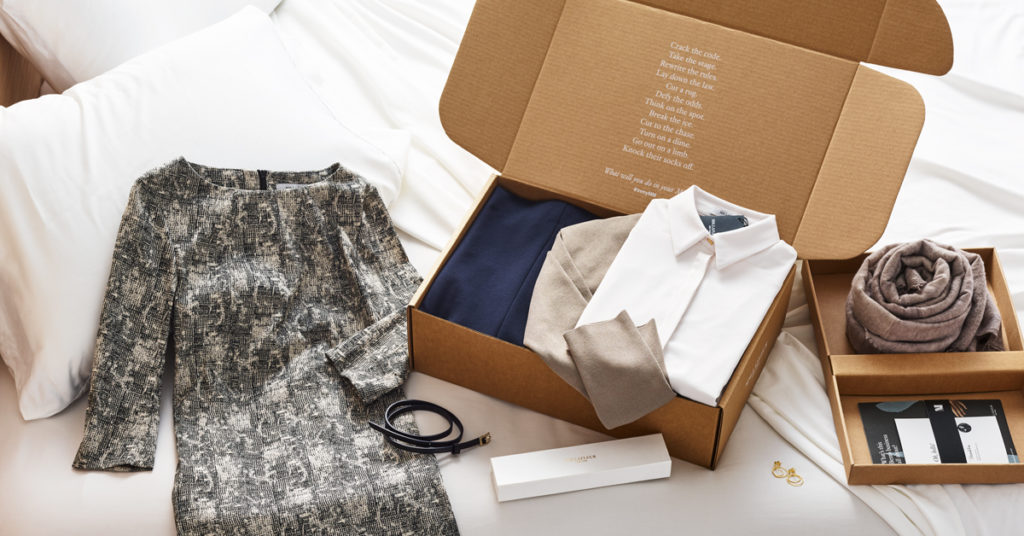 Trunk Club
Trunk Club is a personal styling service affiliated with Nordstrom's.
Once again, you fill out a survey, choosing styles that appeal to you, as well as some other simple questions about what occasions you are looking to buy clothes for and the price points you're comfortable with.
Next, you will chat with a stylist either on the phone or via messenger and he or she will prepare your "trunk." A digital preview of the clothing will be sent to your inbox at which point you have 48 hours to approve or amend the collection. The trunk will arrive in 4-6 days and you have 5 days to decide what to keep. The only fee up until this point is a $25 style fee but that will be credited towards any items you purchase.
Since Trunk Club curates clothing from Nordstrom's, you'll find many familiar brands, from Equipment's silk printed button down shirts to DVF wrap dresses and Vince sweaters.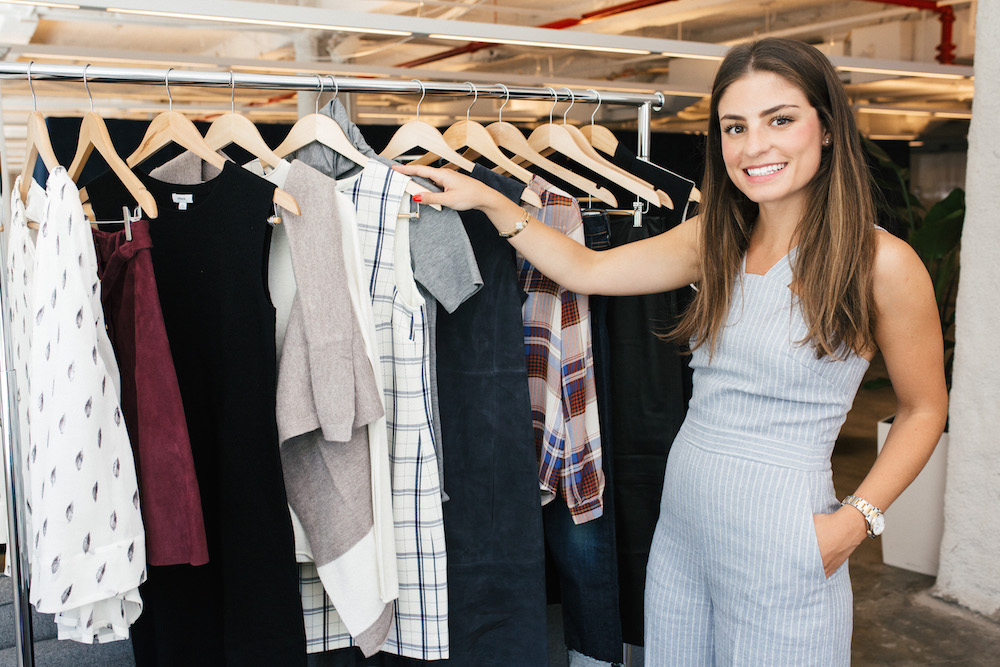 Stitch Fix
Stitch Fix is the best-known of the curated clothing boxes. We know many women who gave it a try over the last several years and many found the quality of the clothing quite lacking. Previously, we would have been hesitant to feature the brand in this round-up.
But in 2017, the company realized that women were willing to pay more for higher-end pieces. It has since added over 100 new brands that fit this category. Think Helmut Lang, Theory, Rebecca Minkoff, Trina Turk and Alice and Olivia.
Once again, the process starts with an online questionnaire. A stylist will prepare 5 items for your perusal. Pick the date you'd like your box to arrive and then keep only what you love and send the rest back. The fee is $20 and will be applied towards any purchases.
Since Stitch Fix has arguably the largest customer base, has been around the longest and carries the widest variety of brands, there is a good chance you will be successful in finding something to add to your work rotation.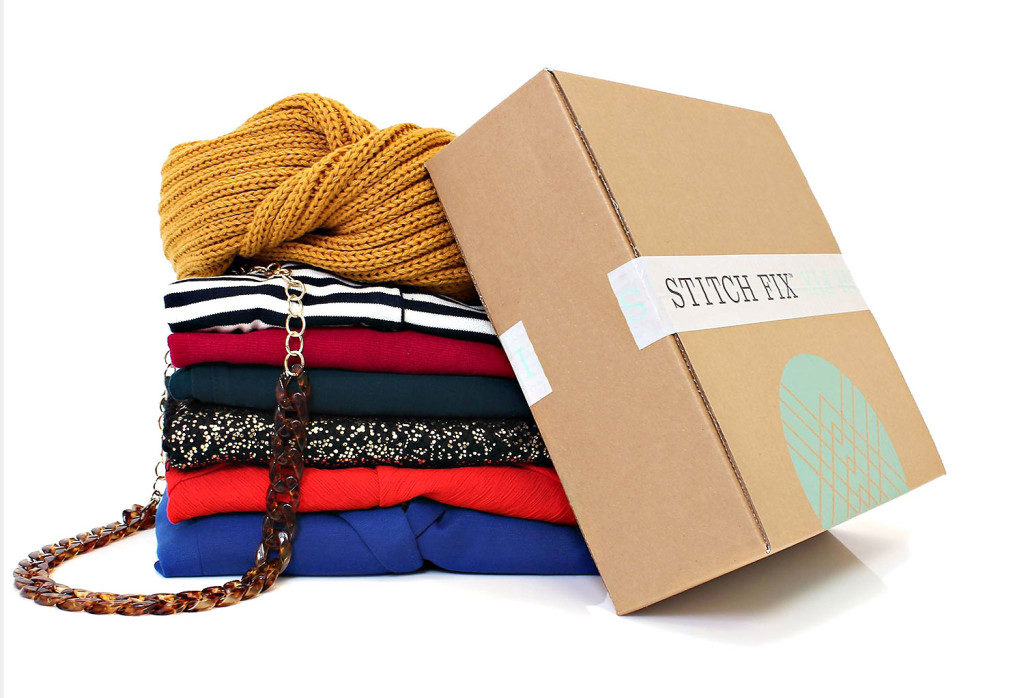 3. Renting Clothing for Work
This is my personal favorite out of all the various shopping services. Why? Because I like to try new trends. I like immediate gratification. And I can never remember to drop off or pick up my dry cleaning. But between you and me, I like to tell people that I do it because renting clothing is sustainable and eco-friendly, which it is!
Rent the Runway
Rent the Runway started as a disruptor in the formal wear department. It allowed users to rent a high-end gown for a special occasion for 3-4 days.
It has since evolved into offering high-end clothing rental for everyday life, including office wear. For $159 per month, users can rent up to 4 items at a time —clothing, jewelry and accessories from luxury designers like 3.1 Phillip Lim, Zac Posen, Marc Jacobs, Monique Lhuiller and Temperley. The subscription is labeled unlimited because whenever you return an item, you are able to rent something else. So you can ostensibly have 4 new outfits every week of the month. And you never have to do dry cleaning again!
Each garment offers very detailed reviews and photos from previous renters so you will end up having a good idea of how the clothing will fit you before you commit one of your 4 spots. But no big deal if it doesn't work out. Simply send it back in the prepaid garment bag and pick something else. You'll receive it at your doorstep in 2 days. If you do end up falling in love with a particular item, you can purchase it — often at a significant discount.
Overall, it's a great option especially for those with more fashion-forward and creative work environments. The con, for busy bees, is that you have to shop for yourself through thousands of clothing within their inventory without the help of a stylist. However, you can book personal shopping services at their brick and mortar locations.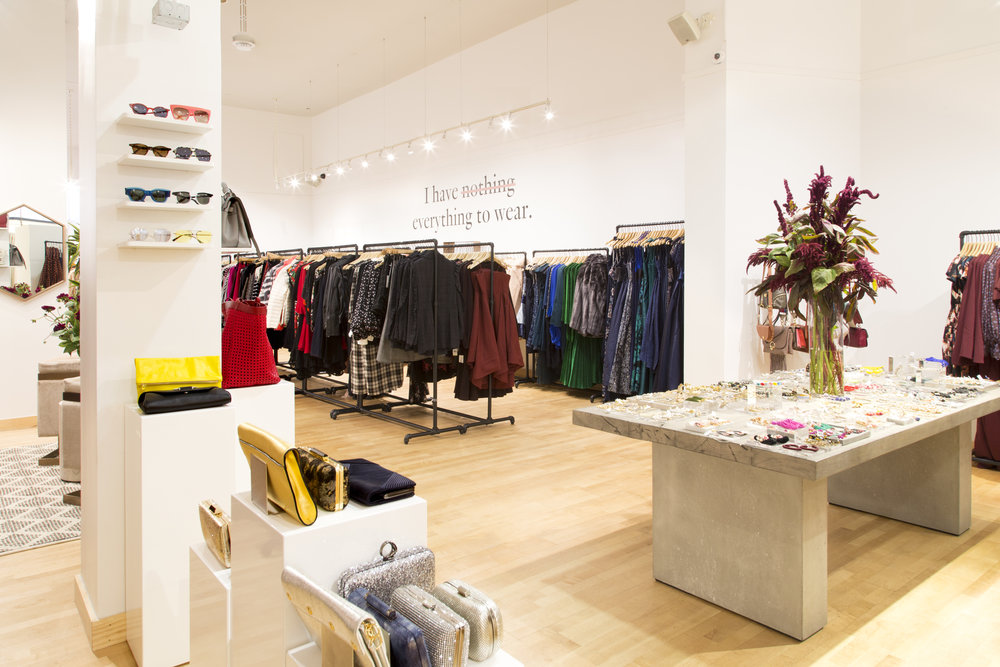 Le Tote
Le Tote offers users who pay a monthly subscription fee the opportunity to rent, wear and repeat clothing from $79/month for 8 items, $99/month for 10 items to $119/month for 15 items. In general, the brands are not as high-end as those offered by Rent the Runway. But you can preview and tailor the styles before they are sent, so that it's not a total surprise. Once you're finished with all the pieces, send it all back and receive your next "tote." If you do end up loving some of the pieces, Le Tote offers special pricing — up to 50% off — for its members to purchase the clothing.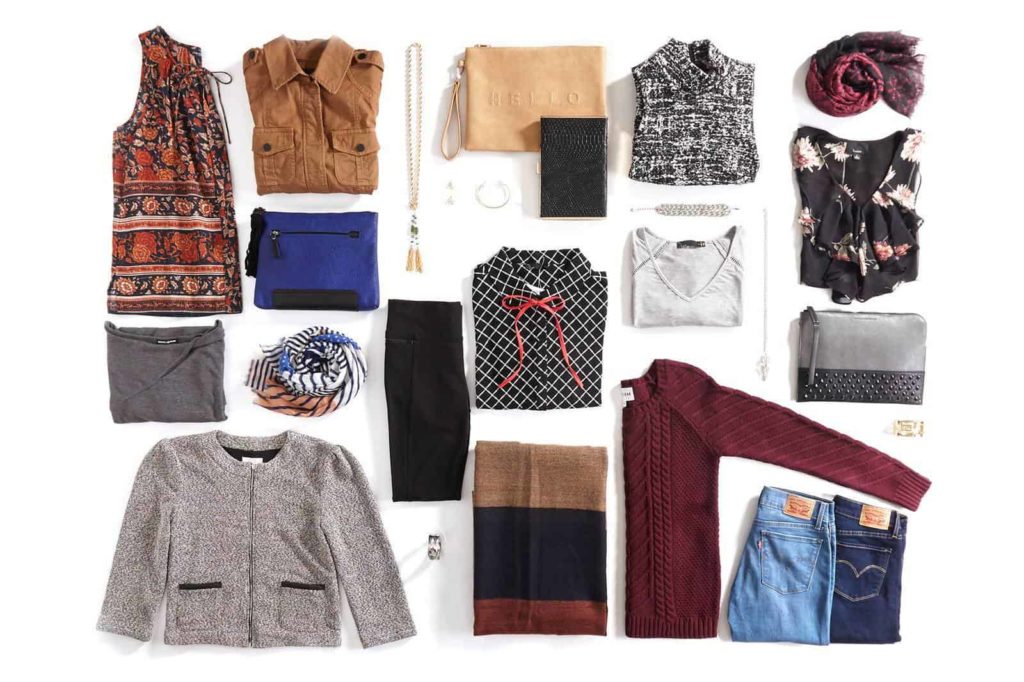 Armoire
Armoire combines the services of personal shopper with that of a clothing rental subscription. The company emerged from a MIT Accelerator program and is especially geared to what the company refers to as "the boss lady": a modern, busy woman who is smart, efficient and high-achieving and wants to look stylish and polished. For $149, professional stylists and algorithms curate a selection of clothing from which you can choose and then rent for as long as you want. Like Rent the Runway, the shipping and dry cleaning is always free.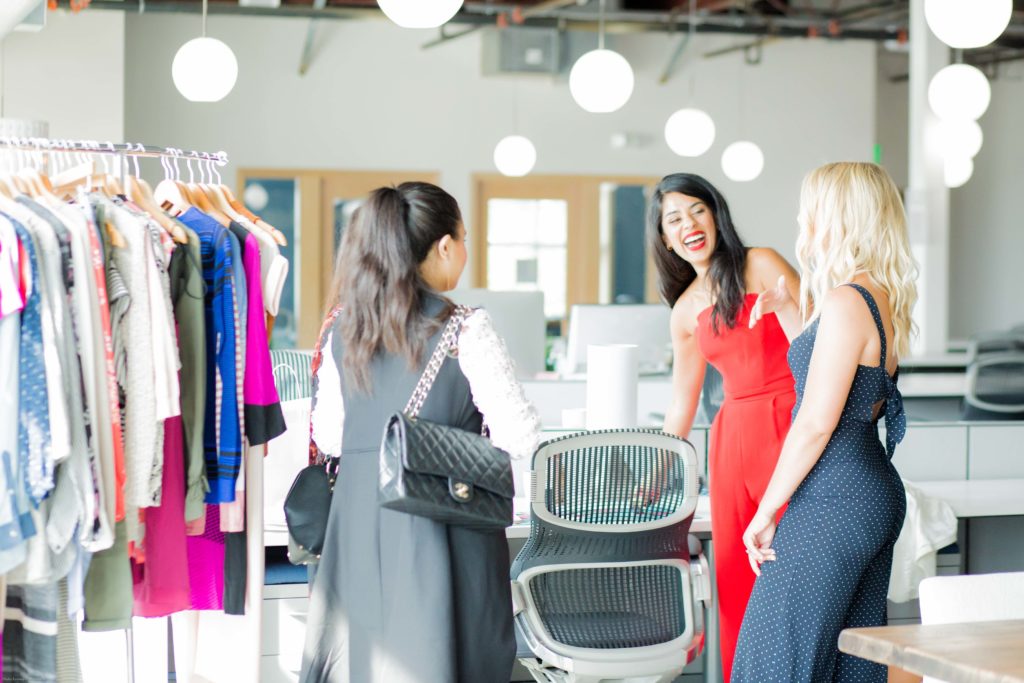 Reclaiming your time, reducing your stress
There's no reason to be stuck in a rut at work anymore — at least stylistically speaking. With so many efficient and fun ways to get dressed for work, at least this will be one less area of stress in your day. And when you have time to go shopping in real life again, let me know. I'm a great sidekick.
see luxury in a new light
Come and join our community! For a weekly round-up of insider ideas and information on the world of luxury, sign up for our Dandelion Chandelier Sunday Read here. And see luxury in a new light.
ready to power up?
For a weekly dose of career insights and advice, sign up for our new newsletter, Power Up, here.
Crediting her training as a cultural anthropologist at Wellesley College, Julie has immersed herself in various industries in the last 15 years including fashion design, event planning, fitness and even investigating police misconduct. Julie lives in NYC where she loves trying every ramen and dumpling restaurant with her husband and three children. She finds joy in bold prints, biographies of fierce women, kickboxing and spending way too long finding the perfect polish color to express her mood.