best luxury hotels in the world: the montage deer valley
All products are independently selected by our editors. If you buy something, we may earn an affiliate commission.
In a world full of luxury hotels, with new ones opening all the time, which ones are the best? In our ongoing series, we share our finds. They're hotels and resorts at which we've personally stayed (with no promotional consideration involved). We'd recommend these to friends and family – and to you, dear reader. In this edition of our top picks for best luxury hotels in the world: our review of the Montage Deer Valley. It's also on our list of best ski resort hotels, especially for a visit during the holidays.
what's the best luxury hotel in Deer Valley, Utah?
We love the Montage Palmetto Bluffs in South Carolina, so we decided to see if its sister property in the West was equally magical. And what better time than ski season? We love snow sports, and our trip in early December turned out to be perfect timing: there was fresh powder and a good base of snow. Making for great skiing, gorgeous views, and lovely apres-ski surroundings.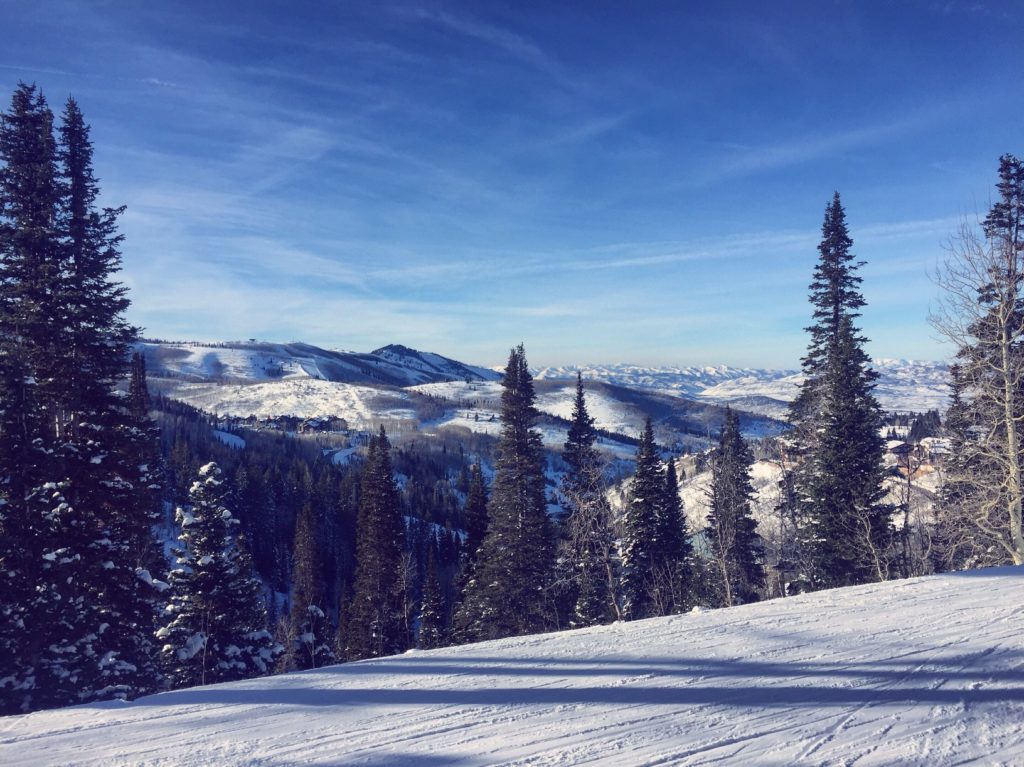 [white_box]
Join our community
For access to insider ideas and information on the world of luxury, sign up for our Dandelion Chandelier newsletter. And see luxury in a new light.
sign up now >
[/white_box]
our review of the montage deer valley
location
The Montage Deer Valley is nestled in a slope-side location in Empire Canyon at the base of two lifts. It's about 40 minutes from the Salt Lake City airport. During "the season," the resort is ski-in, ski-out. Year round, the views from the rooms and common areas are spectacular.
The property is about a 15-minute drive from the charming downtown area, so if you want to stroll, shop and dine and town, you'll need to plan ahead a bit. Although, if you're like us, at the end of a great day on the mountain, you might be very happy to settle in for the night right at the hotel.
[white_box]
Related Post
is the best luxury vacation the beach or skiing?
read more >
[/white_box]
lobby and common areas
The ground-level entrance is quite grand – it's a Gothic mash-up of Old Europe and the "Old West," featuring a bronze statue of an pioneer alongside woven tapestries, Oriental rugs and iron sconces. We've never seen anything quite like it.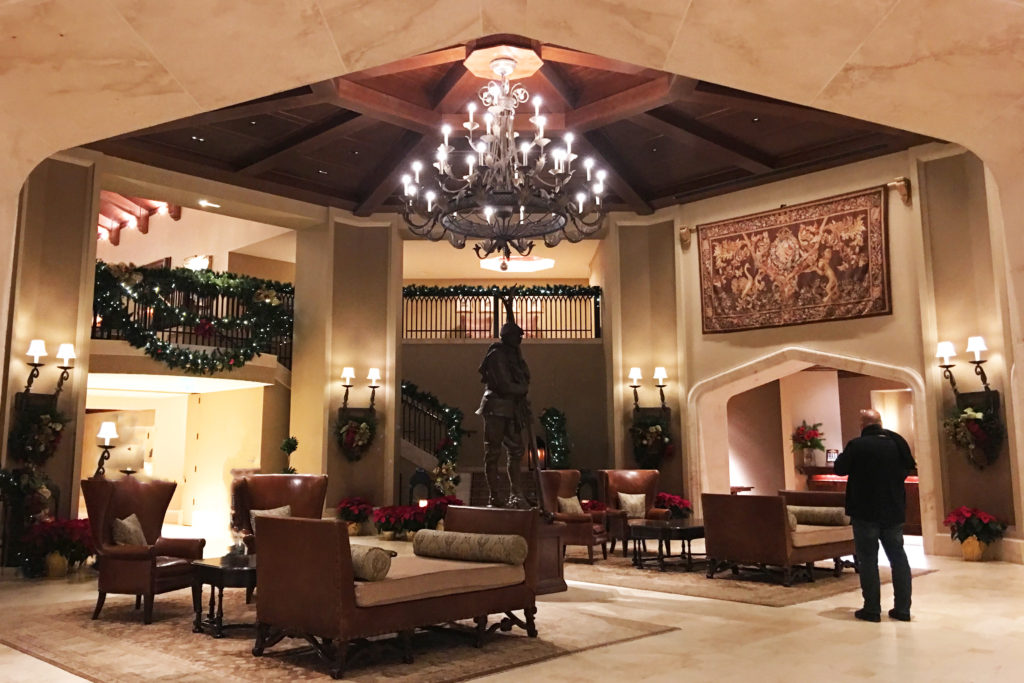 You'd think that this lobby was the show-stopper of the hotel . . . but you'd be wrong. Up a flight of stairs is the magnificent upper lobby, where guests and visitors can soak in the view, and linger over cocktails, coffee and snacks.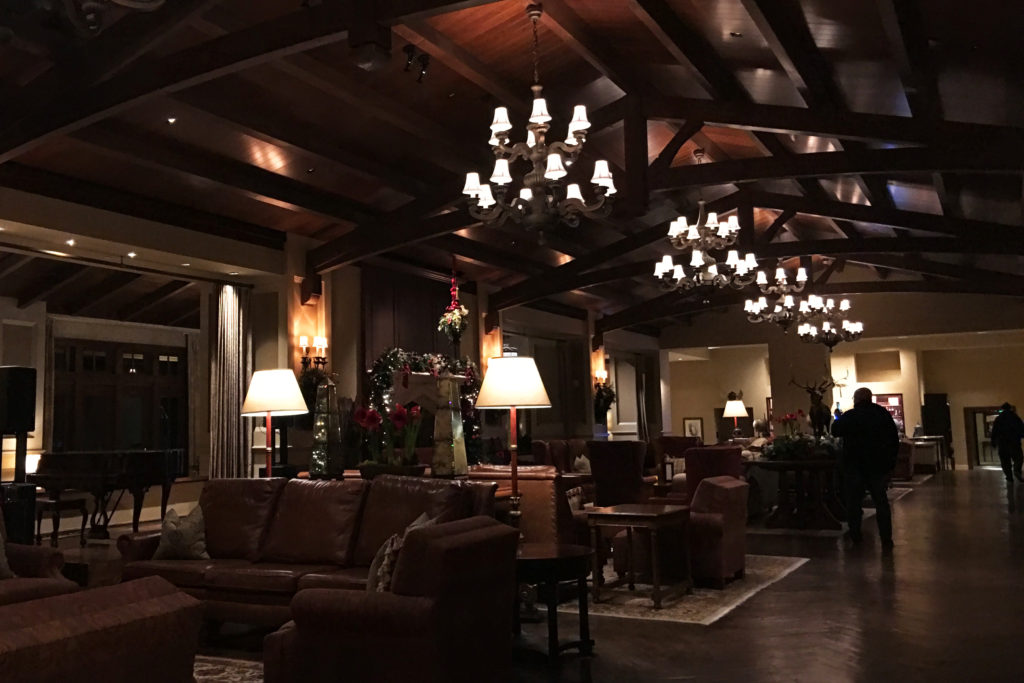 There are ample leather sofas for lounging.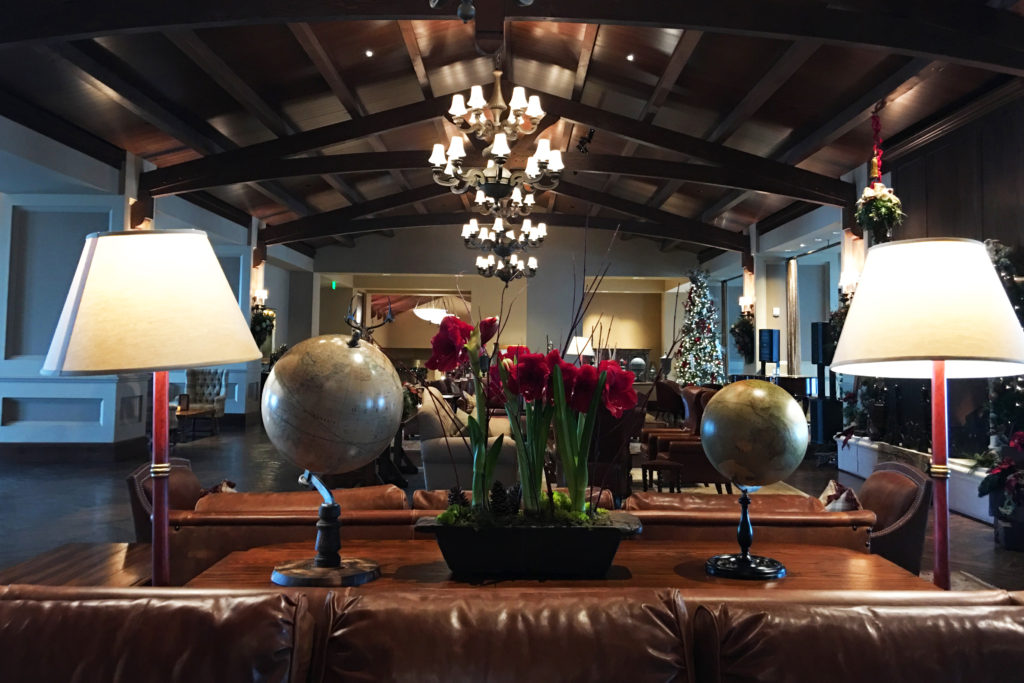 And the terrace off this upper lobby is the perfect place to catch the sunset each night.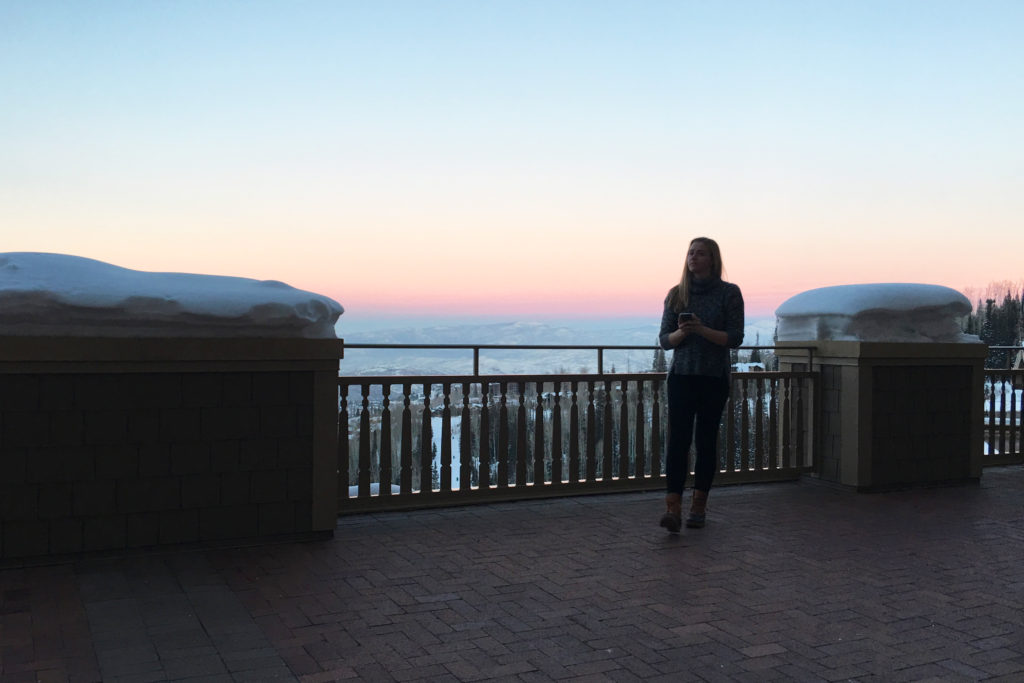 [white_box]
Related Post
the best luxury looks for apres-ski this year
read more >
[/white_box]
We visited in December, when the holiday preparation was in full swing. The Christmas decorations were elaborate and whimsical, making this a perfect place for a ski trip for families with kids during the holiday break.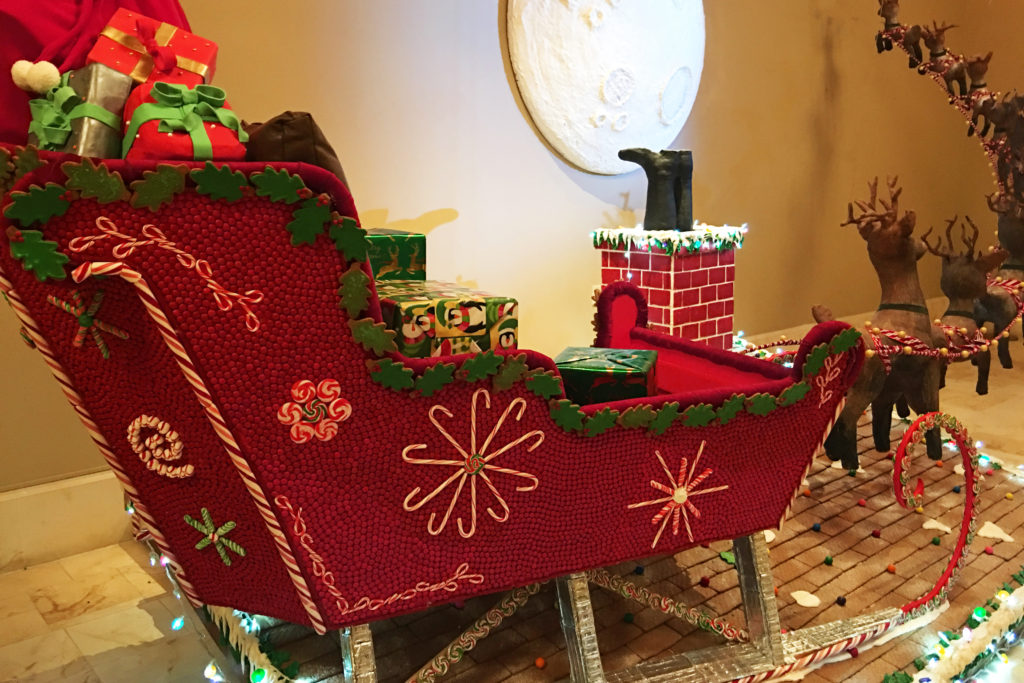 options for apres-ski
Although the property is quite large, it absorbs people really well, so you soon lose the feeling of being a in a huge resort. For example, there are several cozy spaces just off of the upper lobby in which to curl up with a book, or a cup of hot chocolate or cocktail, including the library.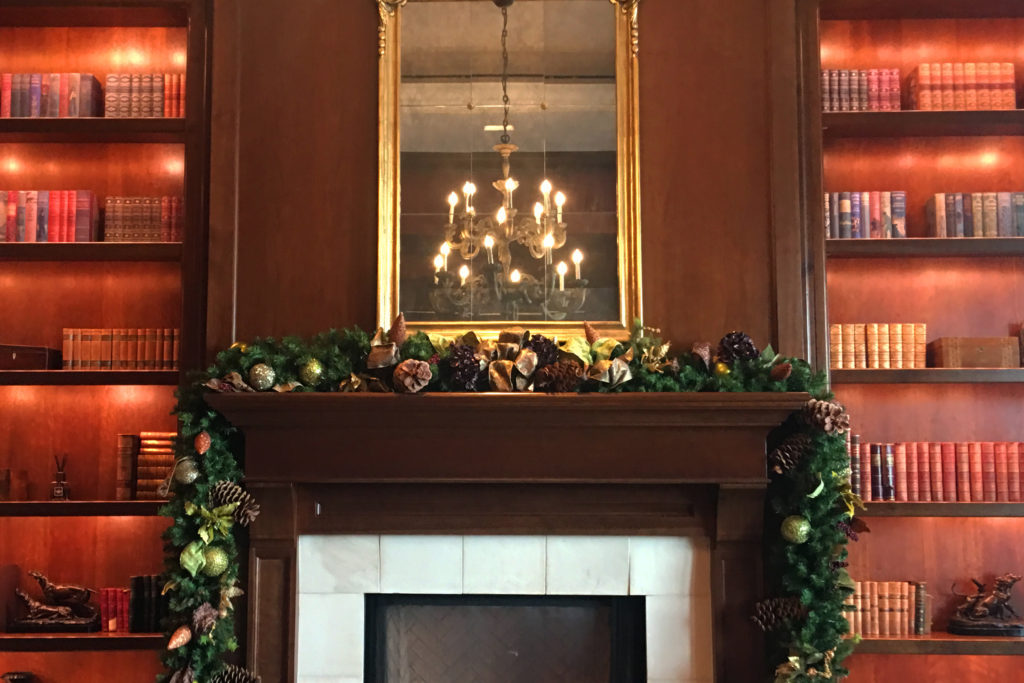 Apres-ski is a lively time here – activities can include a friendly game of pool.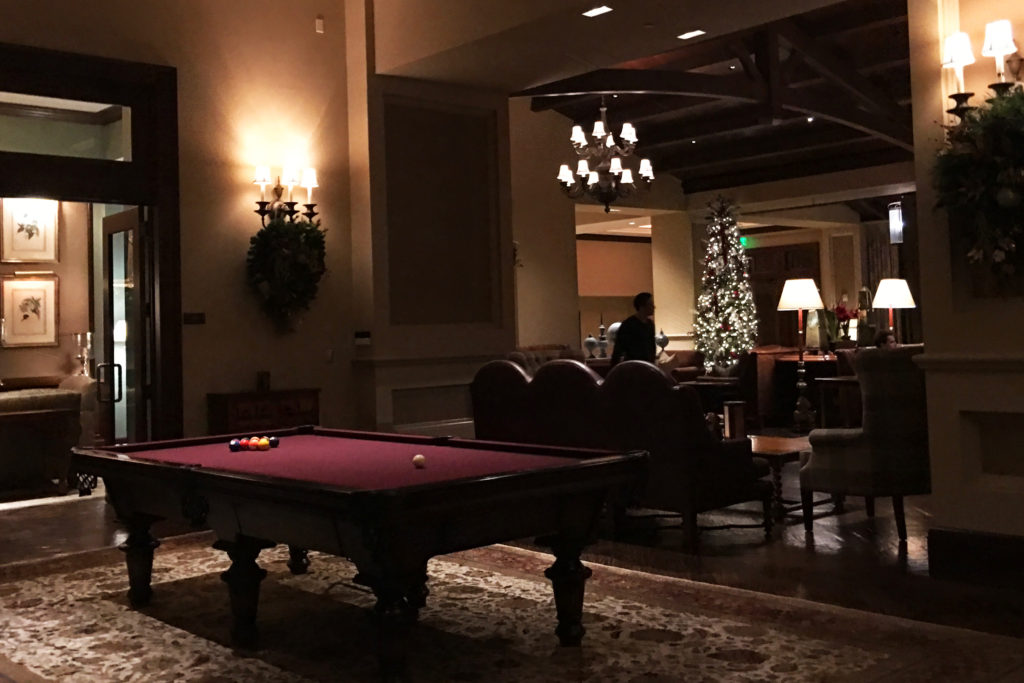 food and drink
There's a surprisingly large choice of dining options at the Montage Deer Valley. For foodies, there's Apex, which is the most formal of the restaurants. The menu is Continental, and the mountain views from every table are lovely. Yama Sushi is a winter seasonal pop-up in the hotel's upper lobby. It offers sake flights paired with fresh rolls and nigiri.
For those looking for a quick casual stop, there's Burgers & Bourbon (our favorite of them all) – in addition to the eponymous meal, they make a roasted chicken that's just what the situation requires after a full day of skiing.
Families will naturally migrate to Daly's Pub & Rec, which features a bowling alley and serves pub food and brick-oven pizzas. Kids will also love the daily s'mores on offer outside at the hotel's fire pits.
Buzz, the lobby-level coffee stand is open from breakfast through mid-afternoon for quick snacks and drinks.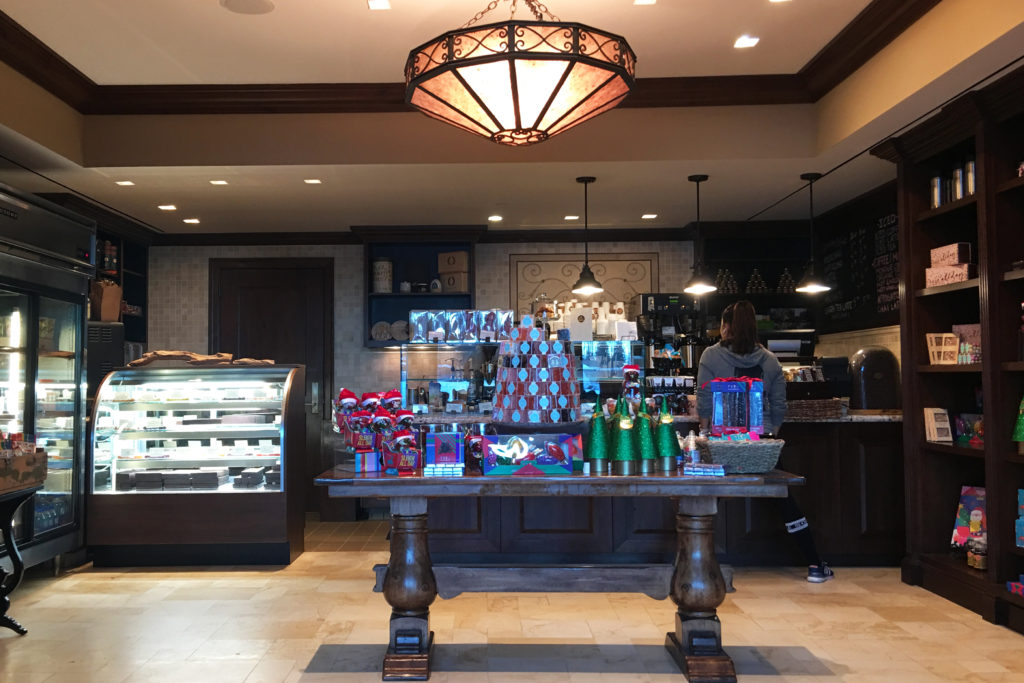 The seasonal Après Lounge @ Montage Deer Valley features Veuve Clicquot Champagne as a reward for an impressive day on the slopes. The menu includes savory bites like caviar, local cheeses, charcuterie, and white truffle popcorn.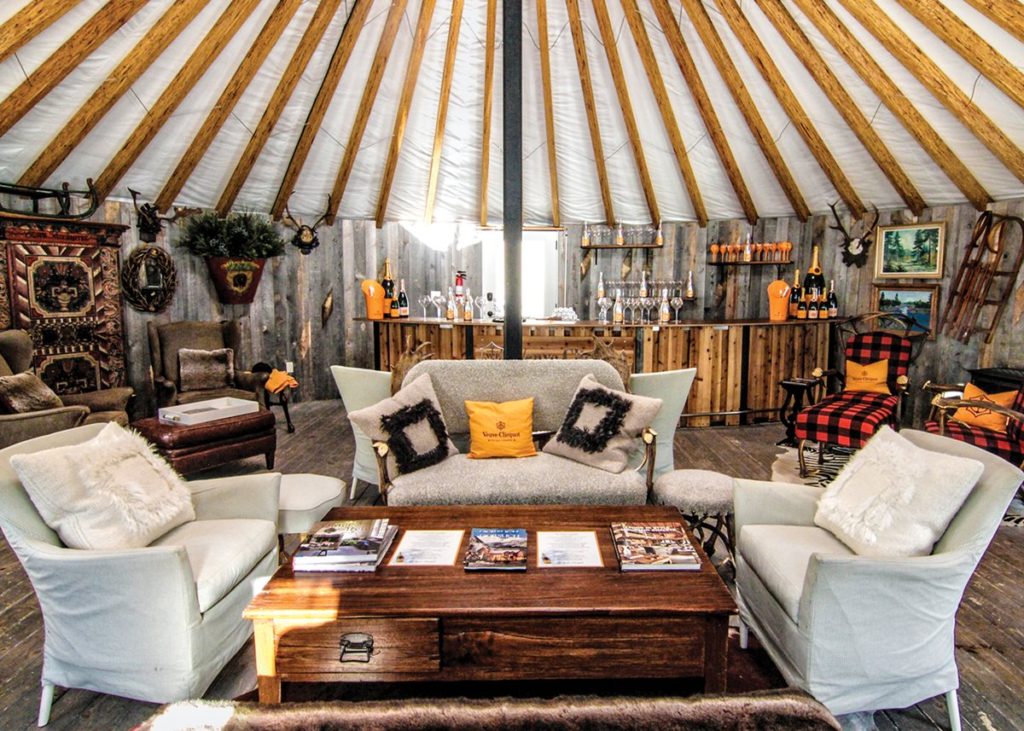 hotel amenities
There's a spacious indoor Spa at the Montage (it's reported the largest spa in the state of Utah). It features redwood saunas, steam rooms, whirlpools, deluge showers, a beauty salon and a wellness center.
For those looking for more outdoor fun, there's a large heated outdoor pool close to the guest rooms.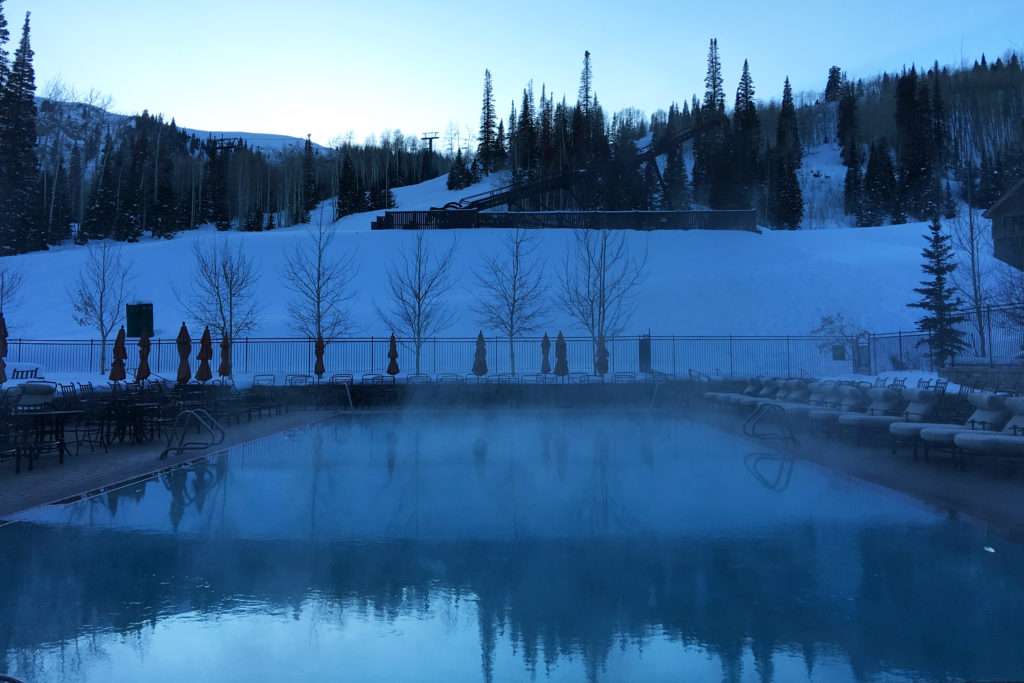 There are several outdoor terraces and fire pits for socializing and s'mores.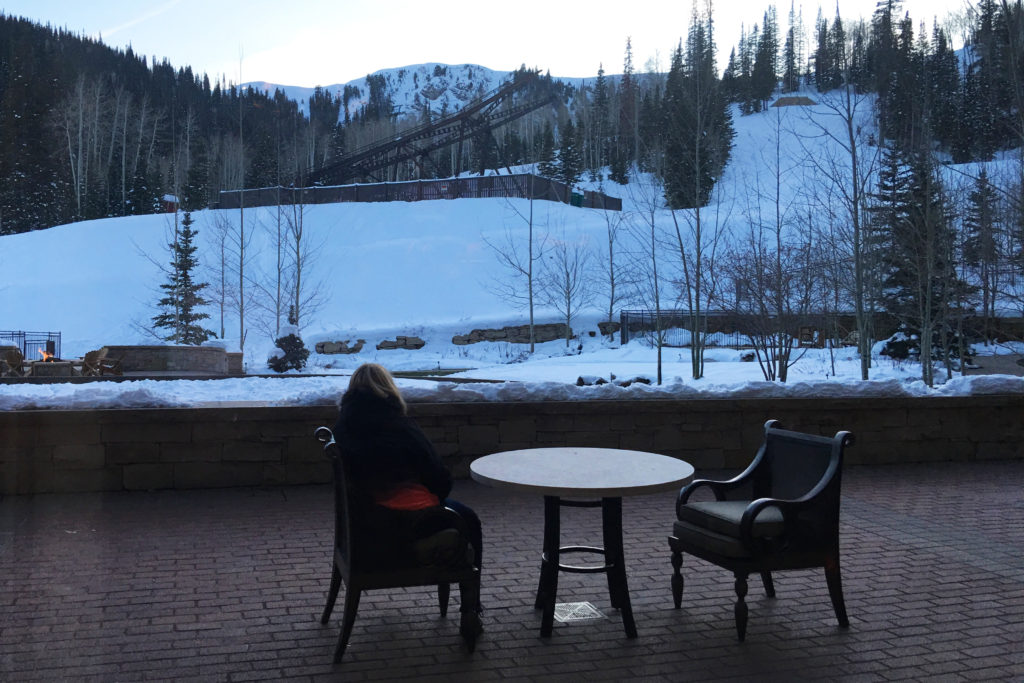 You can even take a moonlight dip in the hotel's outdoor jacuzzi.
If you want to get off the property, and want something other than skiing to do, the Montage has an activities program that includes archery, snow tubing, outdoor fitness classes and private flights to the nearby national parks (Zion and Arches).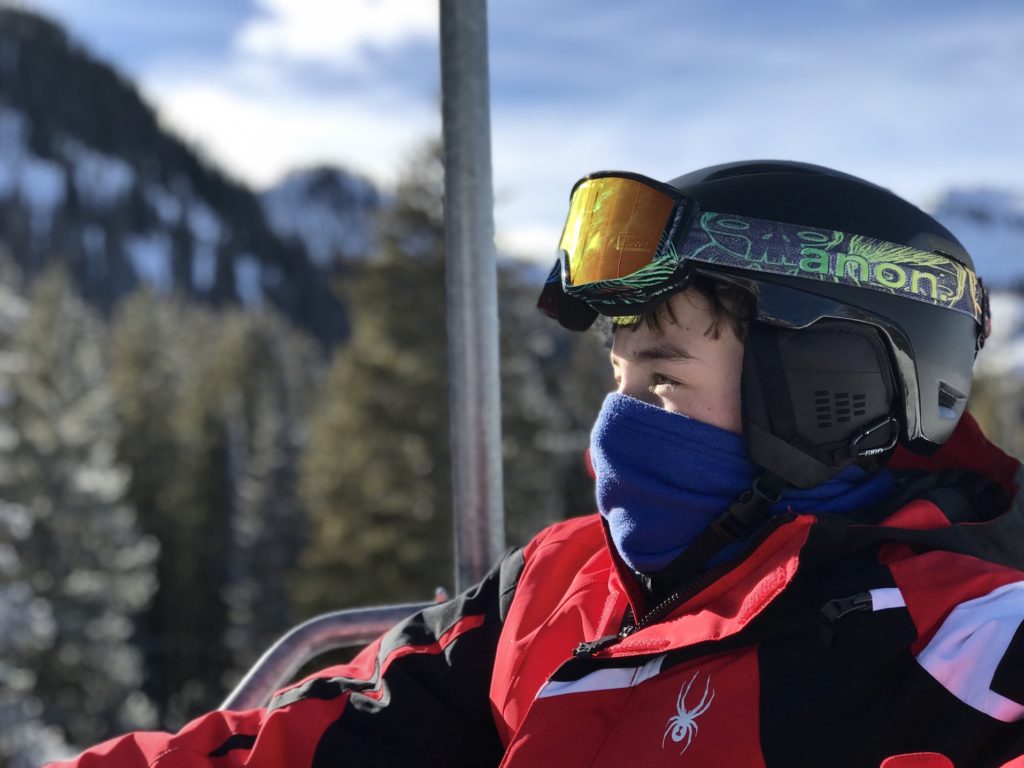 the rooms
The Montage Deer Valley has 154 rooms and 66 suites and residences, each with a private balcony and a fireplace.
Our junior suite was comfortable and well-furnished, with a balcony facing toward Park City. It was serene and quiet and the perfect size for us.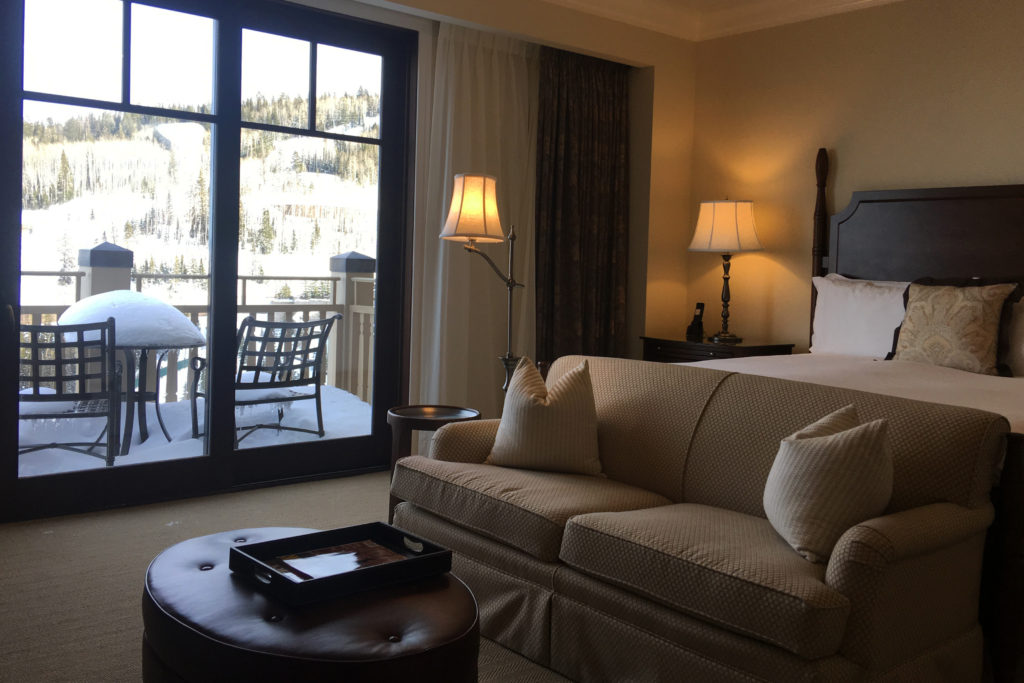 The view from the balcony was spectacular.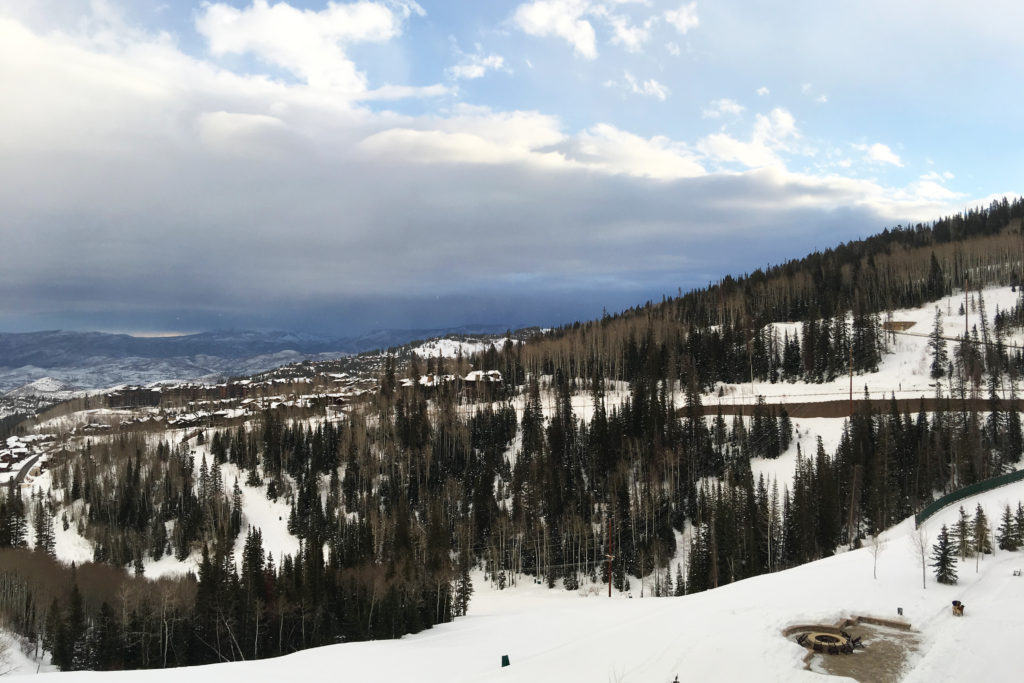 the bath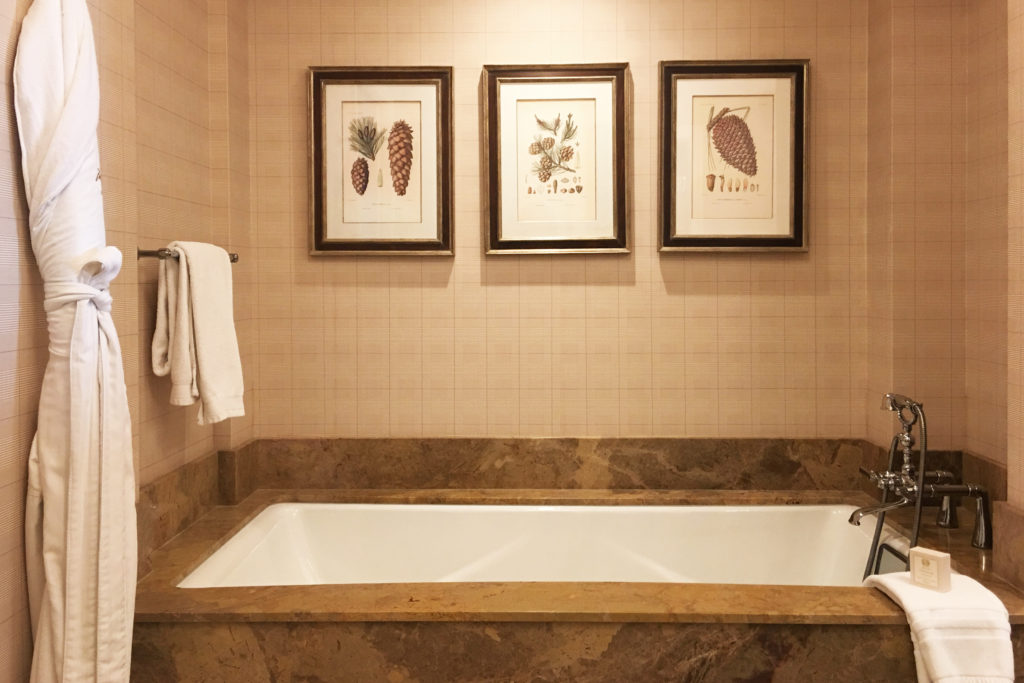 The toiletries are from one of our favorite luxury brands, Antica Pharmacia.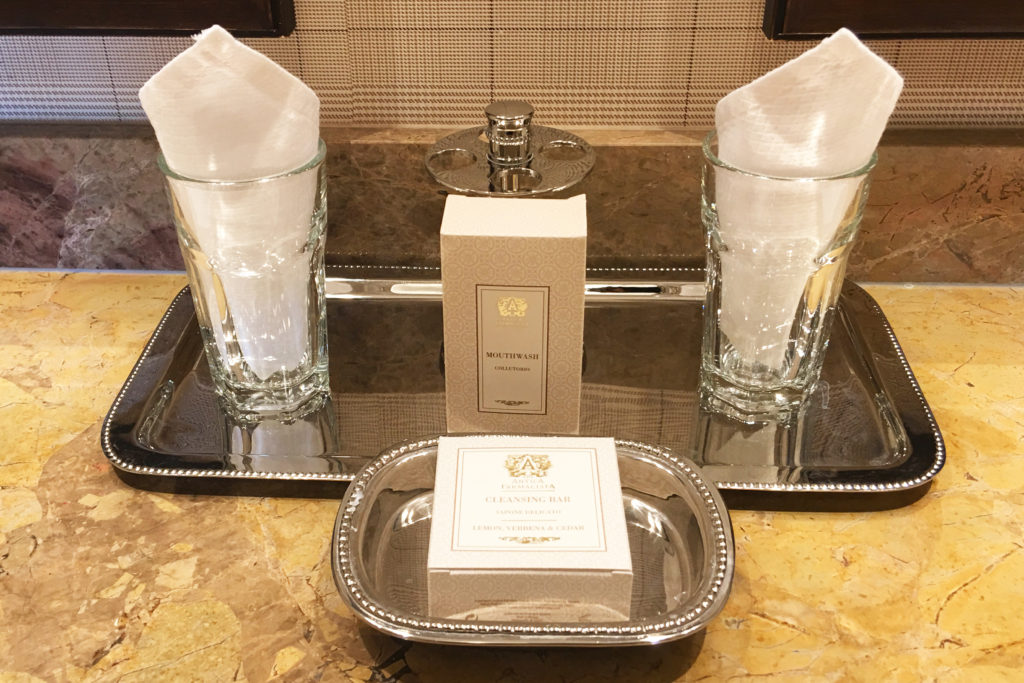 the staff and service
The staff at the Montage Deer Valley is friendly and talkative, and willing to do what it takes to be sure that you're comfortable and happy. The measure of a great hotel is not always that it gets everything perfectly right the first time – sometimes its the speed at which the staff addresses issues that crop up. We had a couple of hiccups early on, and the team responded rapidly and effectively. We ended up feeling very well cared for.
the vibe
So is Deer Valley right for you, dear reader? We'd suggest that you look at this way:
If Aspen is like the winter version of the Hamptons (and it is), then Deer Valley is like the winter version of Martha's Vineyard. Meaning: chic and undeniably luxurious, but calmer, less fancy, and less frantic than its more posh counterparts. We found it both quirkier and more relaxed than Aspen.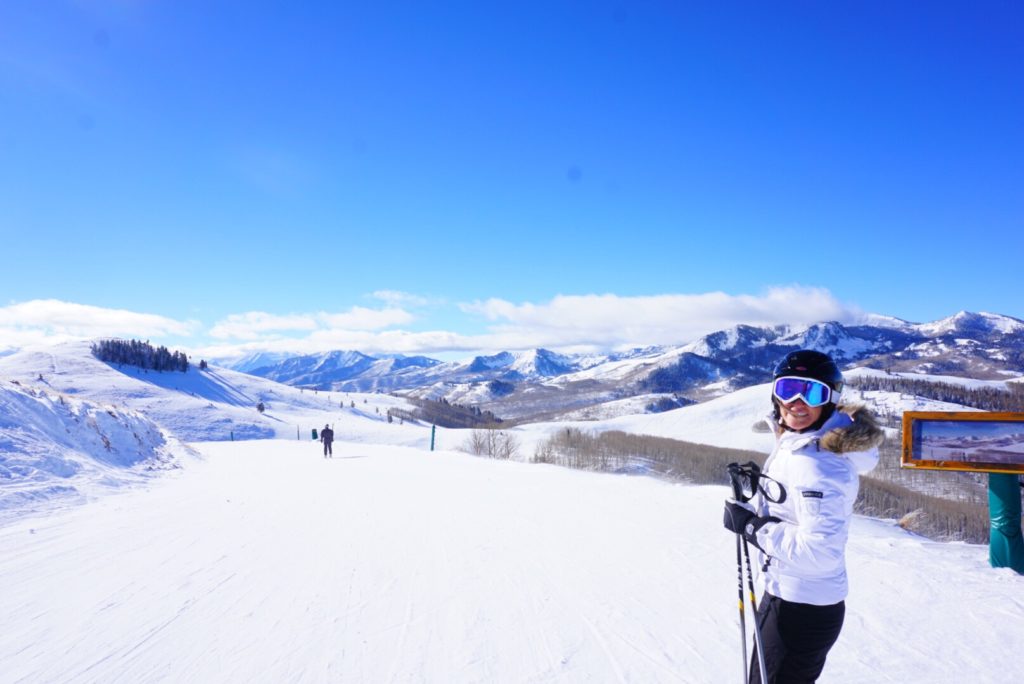 If that's what you're looking for, then Deer Valley will be perfect for you. In terms of which hotel is going to suit you best, there are two other luxury options in town: the rustic Stein Erickson Lodge, or the glamorous St. Regis Deer Valley (both are ski in-ski out).
When we asked our friends and fellow guests about the difference between them, the consensus was that Stein Erickson is charming and deeply authentic but not as luxurious. The St. Regis is described as having a more urban, "New York sensibility" and the vibe seems to skew more toward East Coast guests. And the Montage is a bit more chill and seems to have more guests from the West Coast.
our pick for the best hotel in Deer Valley: the Montage
We're from New York, and we love the East Coast, and we're sure the St. Regis would be a lovely place to stay (we checked it out, and it's quite posh).
But for our money, we think you'd be hard-pressed to do better than a holiday at the Montage Deer Valley. We think its the best luxury hotel in Deer Valley.
Come as you are – and you'll feel right at home.
join our community
For access to insider ideas and information on the world of luxury, sign up for our Dandelion Chandelier newsletter here. And see luxury in a new light.