Celebrating Good Deeds: The April Sparkler of the Month
All products are independently selected by our editors. If you buy something, we may earn an affiliate commission.
Sparklers is a monthly series that highlights those who have recently spread light in the world. Every day, people choose to shine in ways large and small. These moments of grace and generosity don't always get reported on, and unfortunately they can be quickly forgotten. So we're celebrating good deeds and kind acts. Because sometimes good news and kindness are the sweetest luxuries of all. The Sparkler of the Month for April is Edible Schoolyard NYC.
celebrating sparklers: those who choose to shine
Each month, we shine a light on an organization or an individual who is spreading light in the world. Because celebrating good deeds is a vital luxury experience. Our Sparkler for the month of April? Edible Schoolyard NYC.
the april sparkler of the month: edible schoolyard nyc
Earlier this month in lower Manhattan a group of all-star chefs gathered together to celebrate a delicious revolution. And to celebrate good deeds. Their ranks included the likes of David Chang of Momofuku, Danny Bowien of Mission Chinese Food, Melissa Rodriguez of Del Posto and Fredrik Berselius of Aska – one of our personal favorite spots.
No, it wasn't an ultimate chef showdown. Rather, this was a gala to commemorate the pioneering organization Edible Schoolyard NYC, which brings gardens and kitchen education to public schools throughout the five boroughs of New York City.
the origin story
ESYNYC was inspired by the philosophy and model of Edible Schoolyard Project and its founder, acclaimed restaurateur and food activist Alice Waters. When Waters created the Edible Schoolyard Project in Berkeley, California in 1995, she was hoping to teach children the connections between food, health and the environment by integrating an edible education program into the everyday curriculum of their schools. Edible Schoolyard NYC followed 15 years later to serve the needs of students in historically underserved NYC public schools.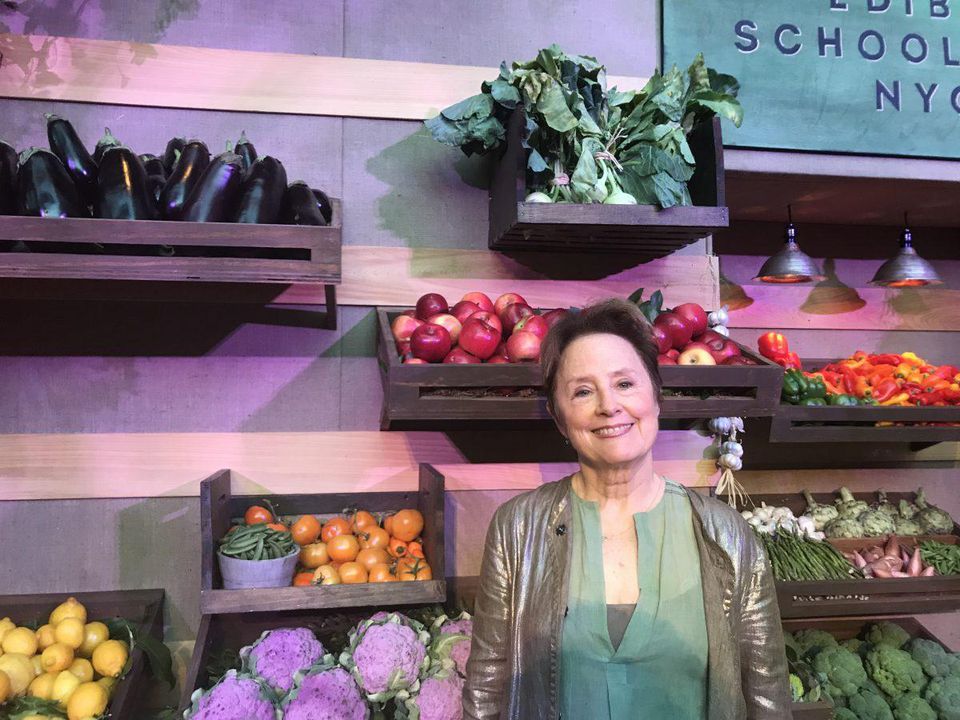 the mission
Edible Schoolyard NYC partners with New York City public schools to cultivate healthy students and communities through hands on cooking and gardening education to transform a child's relationship with food. The goal is to empower children to make healthy food choices for themselves, their communities, as well as their environment.
The act of teaching gardening and exposing children to healthy vegetables may seem small and is likely something many people take for granted, but the organization's work is crucial because according to statistics, one in four children in NYC are lacking reliable access to a sufficient quantity of affordable, nutritious food. And on top of that over 50% of NYC public school children are considered obese or overweight.
Fortunately, research shows that involving children in growing and preparing their own food can have a lasting effect on their eating habits and overall future health. Students who grow and harvest their own vegetables like those in the ESYNYC program are not only given access to proper servings of vegetables daily, but are more likely to eat them. The exposure to these healthy options also fosters a willingness to try all sorts of new foods.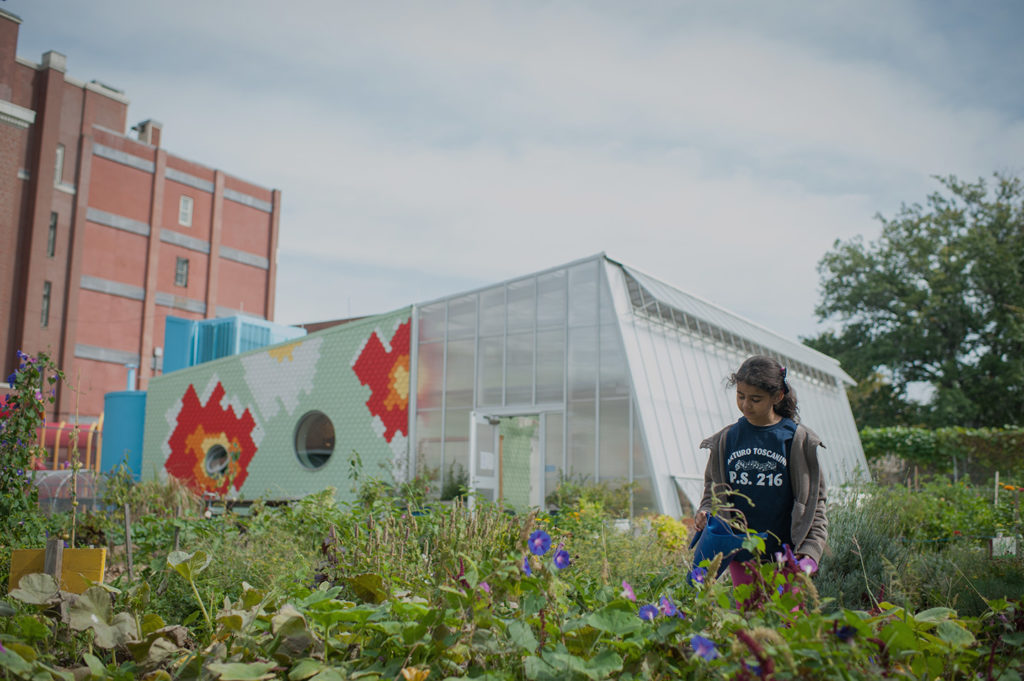 How it works
ESYNYC offers a variety of program models that range in depth and scope, focusing on Title 1 public schools in underserved communities with the highest rates of diet related diseases. The primary focus is on the group's seven Demonstration Schools where they teach hands on food classes in both gardens and kitchens located within the school. In addition to learning about nutrition and a balanced diet, students get hands on with planting, harvesting, tasting and even running their own farmers markets stands in school. They also learn the impact of growing food on the environment by learning things like composting and other sustainable farming techniques.
In addition to their efforts in local schools, ESYNYC deserves to be celebrated for other good deeds. For example, the organization engages with surrounding communities and families through cooking workshops and weekend community garden days. They also consult with public schools and their suppliers to help improve the quality and nutrition school cafeteria food all throughout the city.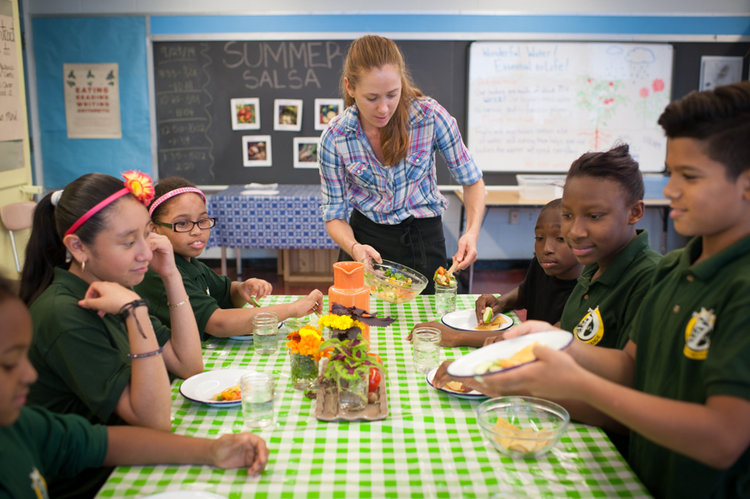 Impact
Since its inception, Edible Schoolyard NYC has grown from offering one program in one school in one neighborhood, to offering four different programs in seven schools throughout NYC, working with nearly 4,000 students. And thanks to the organization's professional development program that teaches other educators about their work, they have reached 525 educators and administrators about the importance of educating students about food, gardening and healthy eating, who in turn reach another 394,350 students indirectly.
Because of their dedication, ESYNYC has helped students improve their food and nutrition knowledge and better their interest in wholesome foods to create and happier and healthier future for themselves. In fact, at their East Harlem location the number of students who ate food from the school's salad bar jump from 0% to 11% with just two years of programming. Further, 76% of parents at the same school reported that their children eat more healthy food at home than they did before Edible Schoolyard NYC programming. Talk about a delicious revolution indeed!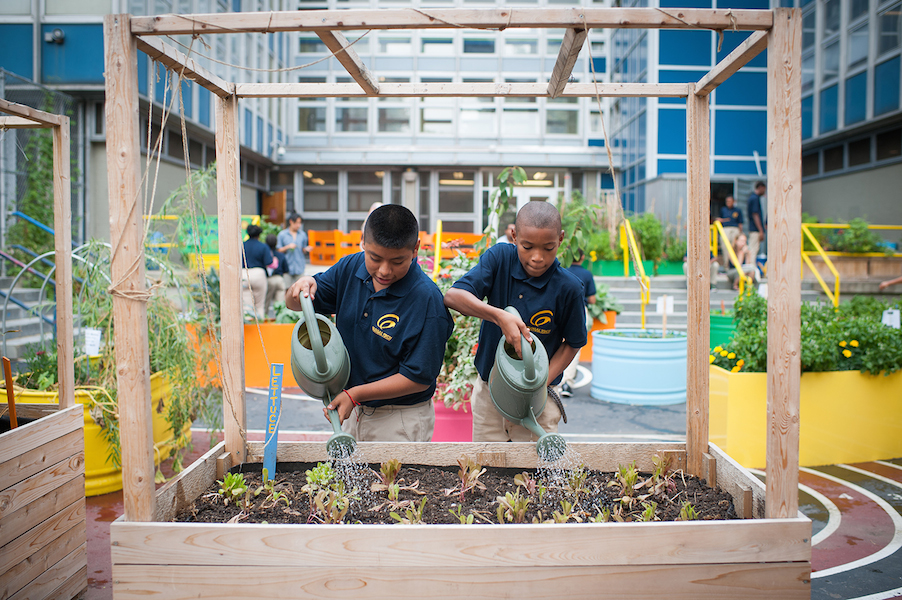 How to help
If you would like to support Edible Schoolyard NYC you can make a donation on the company's website, opt to partake in one of the company's many hands-on volunteer opportunities as a kitchen or garden volunteer or visit one of their school's to see a demonstration to further spread the word. Thank you ESYNYC for all that you do for our students and beyond.
We'll highlight one new Sparkler every month. If you'd like to nominate a person or organization, send us your suggestions! And help us keep celebrating good deeds.
In the meantime, we'll take inspiration from those who choose to shine as we head into a new month. Let's work to make it brilliant.
see luxury in a new light
Come and join our community! For a weekly round-up of insider ideas and information on the world of luxury, sign up for our Dandelion Chandelier Sunday Read here. And see luxury in a new light.
power up
For a weekly dose of career insights and ideas, sign up for our Sunday newsletter, Power Up, here.
Jillian Tangen is the Head of Research at Dandelion Chandelier. Formerly, she was a Senior Research Analyst at McKinsey & Co and Analyst at Shearman & Sterling. She is an avid fan of Nordic design, having owned an independent lifestyle store and sales agency focused on emerging Scandinavian design. Jillian lives in NYC and is married with three young children. She loves cross country skiing, the New York Rangers, reading, travel and discovering new brands.