In a life full of adventure and challenge, sometimes the best luxury gift of all is peace and tranquility. If you're in search of a gift for the over-stressed, our correspondent Abbie Martin Greenbaum is on the case. Whether you're looking to give a micro-luxury, or to make a grand gesture, it's all here. Have a look at our chill luxury gift guide for the best calming and relaxing presents right now.
How to Gift the Luxury of Tranquility to the Over-stressed
Almost everyone has that person in their life who is consistently over-stressed. In today's world, between work, family and other obligations – not to mention constant notifications from all of our technology – it can be increasingly difficult to escape the pressure. Maybe the over-stressed person you know is a friend, a spouse or a co-worker – or maybe the person is you!
Regardless of who you're shopping for, this list of the best luxury calming and relaxing gifts has something for everyone. These are the perfect antidotes to give anytime of year, whenever you're looking to help a friend or loved one cope and chill. And yes, self-gifting is totally allowed.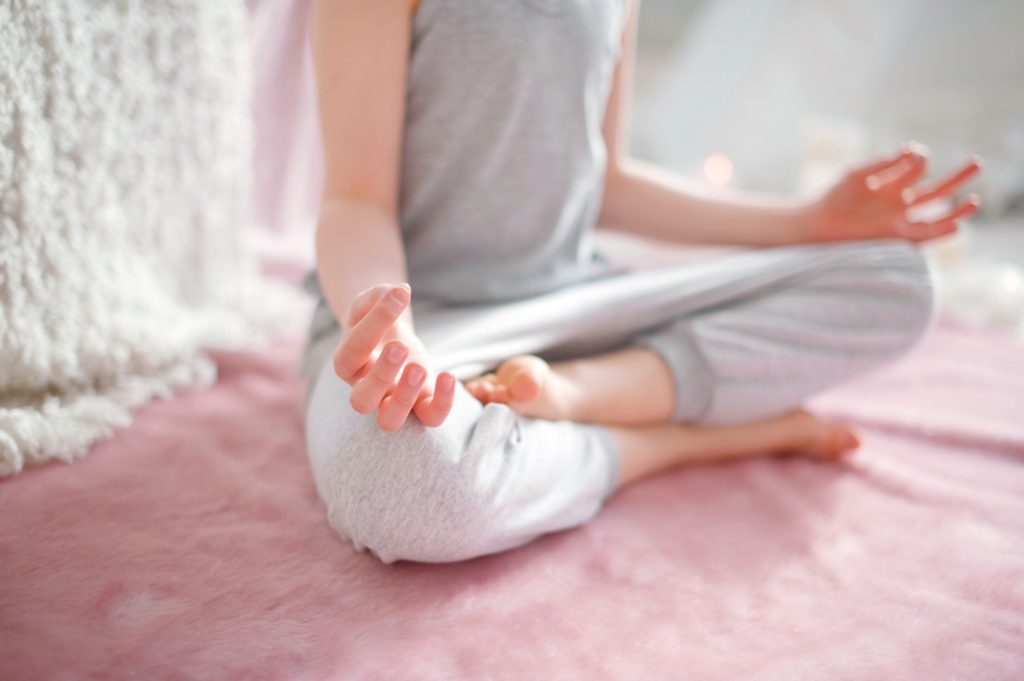 The Luxury Gift Guide: the Best Gifts for Calming and Relaxing
1. Bath Products
It's no surprise that so many bath product companies sell gift baskets specifically designed to help you de-stress. Something about the combination of warm water and soothing scents is the perfect detox to any overwhelming or stressful situation.
In particular, we love using anything and everything lavender – there's no smell more relaxing.
Among our favorite lavender bath products are Aromachologie Relaxing Bath and Shower Gel ($20) from L'Occitane. Kiehl's Lavender: Foaming-Relaxing Bath ($30). Or the Relax gift set ($39.95) from Lush, which includes several luxurious lavender products and a few other relaxing goodies.
If you want to make a grand gesture, spring for a gift from Hermes' Le Bain Bath and Body Collection ($45-$55): choose from orange blossom (Eau de néroli doré); floral garden (Un jardin en Méditerranée); or morning jasmine (Le jardin de Monsieur Li).
We love the ultra-luxurious idea of curling up with this cashmere-covered hot water bottle from Allude ($125) on those nights when your gift recipient has cramps, aches or pains. Its so pretty they'll feel better just looking at it!
2. Meditation and Mindfulness
As we all know, sometimes there is no way to truly reduce the level of stress in our lives. But we can learn techniques to help us control it, and work through it. Meditation and mindfulness are so important. They can help reduce the feeling of stress, and change the way we process it, even when we can't alter external events.
There are many ways to give someone the gift of mindfulness, ranging from a subscription to the Headspace app, to books like The Miracle of Mindfulness by Thich Nhat Hanh ($20), to gadgets like The Muse ($249): a device designed to monitor your brain activity, heart rate and more, and help you build a meditation practice.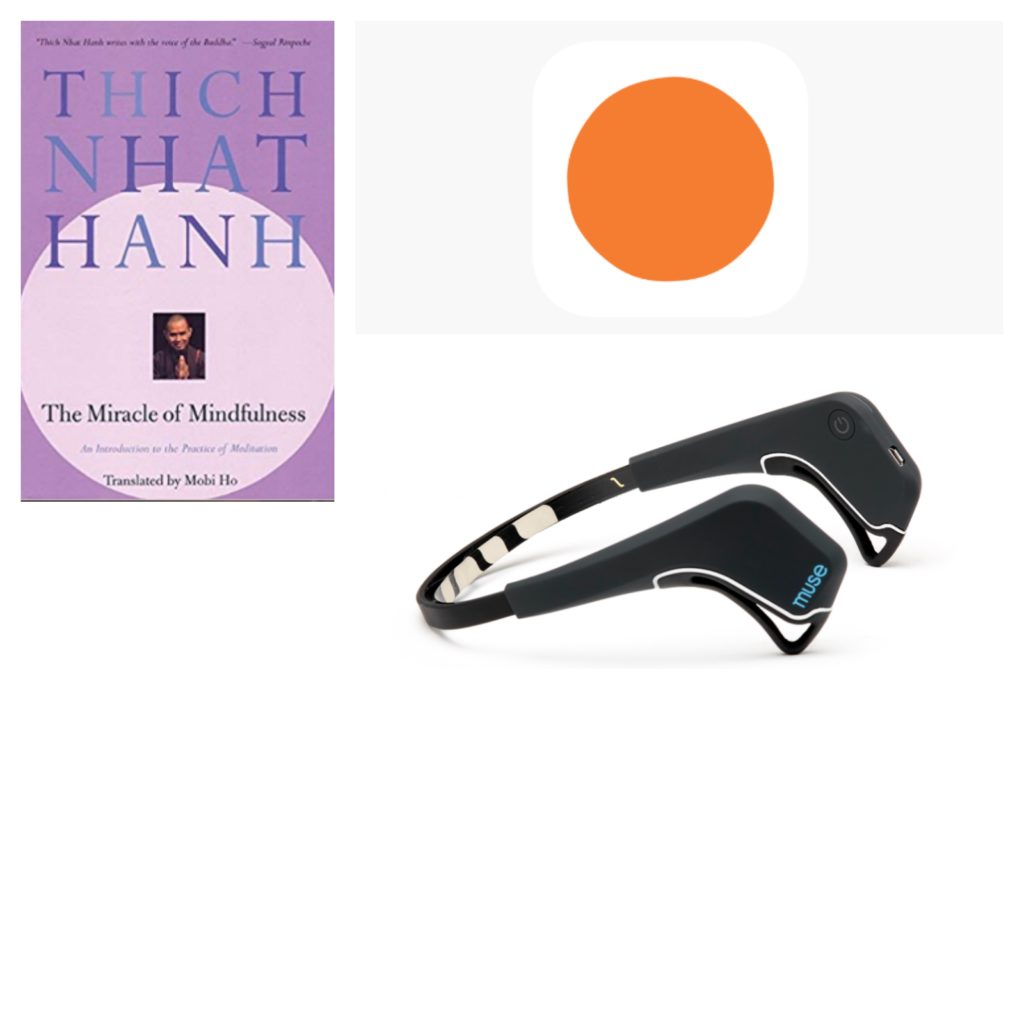 Walking a labyrinth is a powerful form of walking meditation. The World-Wide Labyrinth Locator is a great resource for finding one near your gift recipient. Most labyrinths are free, but you can make an appointment for your loved one and perhaps add a gift certificate for lunch nearby.
You could also consider the gift of a meditation retreat. Silent stays, whether at a monastery or a spa, are trending in the wellness world right now. You could give someone the most restful week of their lives. For our favorite retreats, click here.
3. Scented Candles
Fragrance has a powerful effect on mood, so a scented candle is a great gift option for those looking for calming and relaxing present. In particular, scents like mint, citrus and lavender help to facilitate the release of unhappy thoughts, and are great mood-builders.
The Neom Scent to De-Stress (£45.00) from John Lewis is a scent specifically created to help you manage stress, combining lavender and jasmine. Rituals' The Ritual of Dao ($49), scented with lotus, is designed to promote inner peace. There's also the lovely lavender-scented Feuille de Lavande from Diptyque Paris. For the best name, the prize goes to the Dose Candle fragrance Calmatose ($48). With cashmere woods, tuberose and the restful scent of jasmine, the fragrance is designed to relax the nervous system for better sleep.
4. Massage
Massages help the body to physically let go of some of the symptoms of stress – like tightness in the muscles of the upper back. A good massage may not address the root cause, but it will definitely allay the physical effects of stress, at least for a while.
If your gift recipient is the DIY type, Theragun ($299 – $599) offers a variety of massagers, all of them designed to help with muscle aches and pains. Other great options come from Rogue ($349) and Snailax ($119).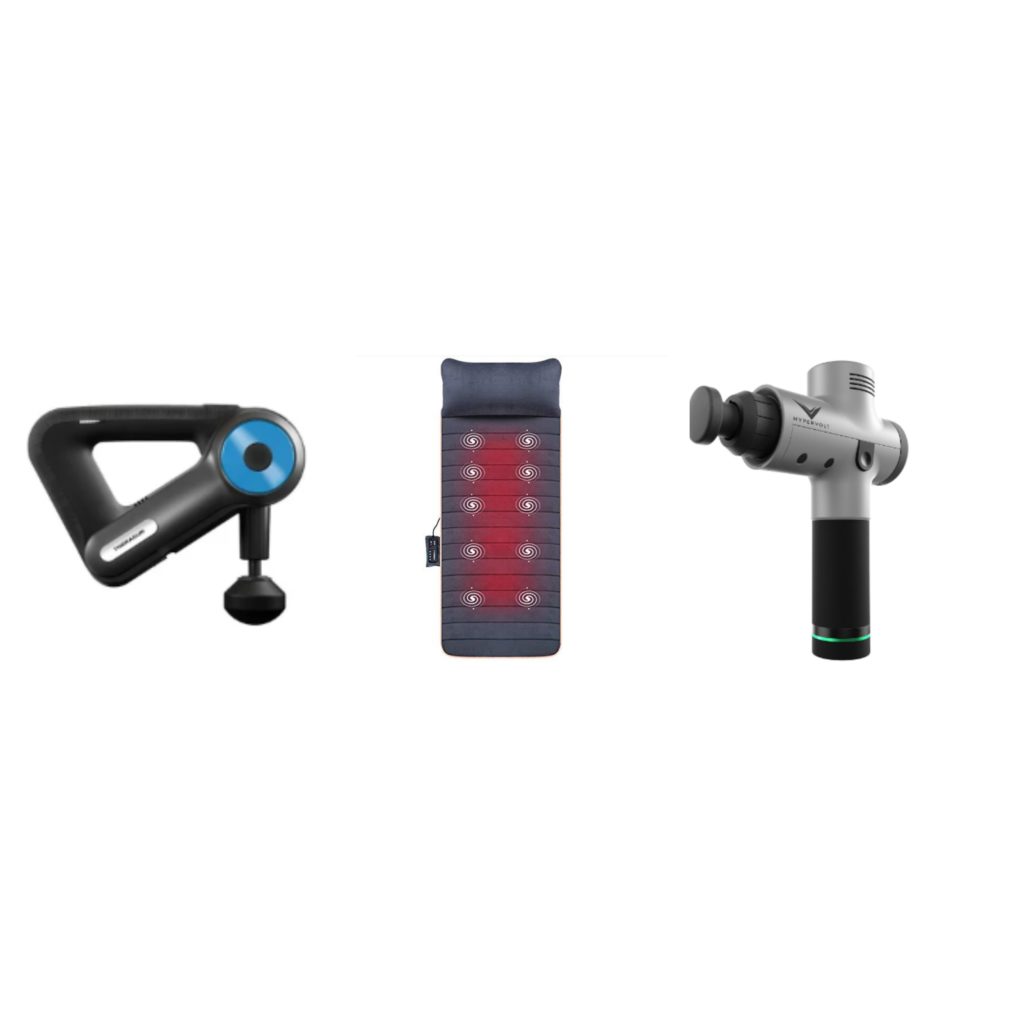 Of course, a gift card to a person's local spa or massage therapist is also a great option.
5. Sleep
If you know someone who's over-stressed, the best gift might be a good night's sleep. Aside from gifting them some lovely pillows or a white noise machine, there are a few other creative and special ways to help your recipient get the sleep they need.
Pillow spray is an affordable and highly effective way to help your gift recipient get a restful night's sleep. We love Kit Kemp's RikRak product line, especially the lavender eucalyptus fragrance. The room mist, £20, is excellent.
One suggestion is the Spire health tag, which tracks stress levels as well as sleep. This handy gadget ($49) can monitor heart rate, calories and more. Once the wearer has a grip on their current situation, this data can help them target the most effective ways to reduce stress and improve sleep quality.
The perfect gift gift for the over-stressed could also come in the shape of a weighted blanket, like these from Bearaby ($259) or Luxome ($194). For some people, the weight of the blanket reduces anxiety (just like a thunder shirt for a dog), which can lead to better sleep.
We love the comforting message of this embroidered blanket from Ashish ($944).
If all else fails, we love this whimsical and incredibly soft Squishable toy. Who wouldn't sleep better with a plush avocado ($45) to cuddle with?
6. Organization
When the going gets tough, the tough gets organized! Maybe the best gift for the over-stressed people in your life is a few tricks, tips and gifts to help them get their loose ends in order. As any fan of Marie Kondo knows, the gift of organization is priceless.
Nowadays, there are a plethora of virtual and non-virtual items that would be perfect luxury gifts for calming and relaxing. For instance, these planners from Moleskine ($19.95), Paper Source ($29.95), and ban.do ($32) are three of the many adorable options to help them get a grip.
7. Exercise
Maybe what the over-stressed person in your life actually needs is more exercise. Working out is a great release and also a great source of endorphins.
In addition to getting your friends and family gift certificates to any of the excellent local work out studios, there's also a ton of amazing exercise equipment and gadgetry to help your work out at home.
For the weight lifters in your life, consider the JaxJox Kettlebell Connect ($279.20). It counts reps and adjusts weight based on fitness and fatigue levels.
A good fitness tracker can be motivational, and can also nudge your over-stressed gift recipient to remember to breathe deeply, stand up regularly, and count their steps.
Among our favorites are the Vivoactive 3 Music by Garmin ($299.99). Wearers can receive emails, texts, and listen to music right from the device. It also features over 15 apps to guide you in your yoga, running, cardio, and strength training.
Or the Suunto 3 Fitness watch ($229), which functions as a digital personal trainer. The device creates a custom 7-day workout regimen based on the user's fitness level and past exercise history. Each day, the length and challenge will change based on real-time heart rate monitoring. It can also track sleep, so it can factor recovery time into the plan.
That's it! Our picks of the best luxury gifts for those who are over-stressed and in need of relaxing and calming right now.
We hope this helps keep you calm and collected while you finish your gift shopping!
join our community!
For access to insider ideas and information on the world of luxury, sign up for our Dandelion Chandelier newsletter here. And see luxury in a new light.
Abbie Martin Greenbaum grew up in New York City and currently lives in Brooklyn, where she drinks a lot of coffee and matches roommates together for a living. At Oberlin College, she studied English and Cinema, which are still two of her favorite things, along with dessert and musical theater. She believes in magic.