the best places for a luxury skip-generation vacation
All products are independently selected by our editors. If you buy something, we may earn an affiliate commission.
Some call it a "skip-gen" vacation: when grandparents take a leisure trip with their grand kids without their parents along for the ride. Others call it "The Grand Trip." The cheekiest moniker we found is "Gramping." Whatever you call it, it's becoming more and more popular. So where are the best places for a luxury skip-generation vacation? Our correspondent Jillian Tangen has got answers.
now trending: grandparents and grand kids taking a vacation together
These days, more and more seniors are heading out on adventures, thanks to their newly-found free time and flexibility, courtesy of retirement.
Suitcases, however, aren't the only things they are taking with them. Increasingly, grandparents are also taking their grandchildren on vacations.
[white_box]
Join our community
For access to insider ideas and information on the world of luxury, sign up for our Dandelion Chandelier newsletter. And see luxury in a new light.
sign up now >
[/white_box]
The phenomenon known as skip-gen travel is nothing new. But it is growing in popularity.
In fact, according to a 2019 AARP Travel Trend Survey, 32% of baby boomer grandparents have taken their grand kids on a skip-generation vacation, leaving their parents at home.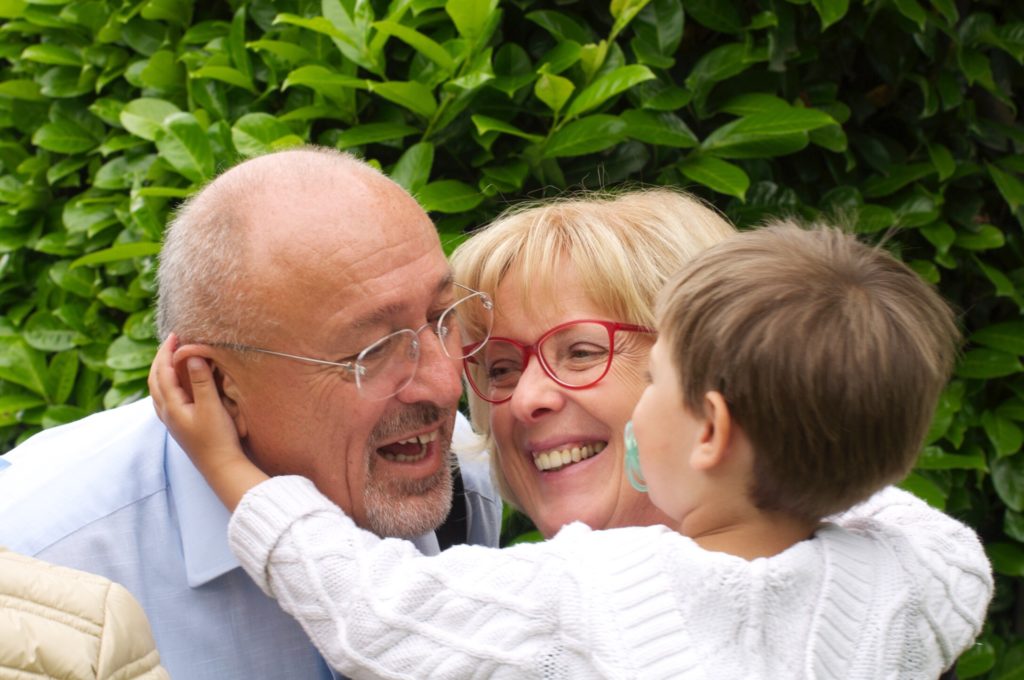 lots of benefits from a skip-generation trip
As a parent where both sets of grandparents live hours away by cars and planes, I cannot help but love this idea.
Not only is it a great opportunity for grandparents to better get to know their grand kids without our watchful eye – we see you serving ice cream for breakfast, Grandma Pat. It also gives them a chance to strengthen their unique bond and create meaningful memories that will stay with them for the rest of their lives.
The grandchildren get to see some of the world, and to hear stories directly from their grandparents along the way. But it's not just the kids who benefit from traveling this way. According to a recent study by the Cleveland Clinic, grandparents who help watch and spend time with their grand kids may actually live longer than other seniors.
Not to mention, mom and dad will also have a little bit of time to themselves too. Everybody wins!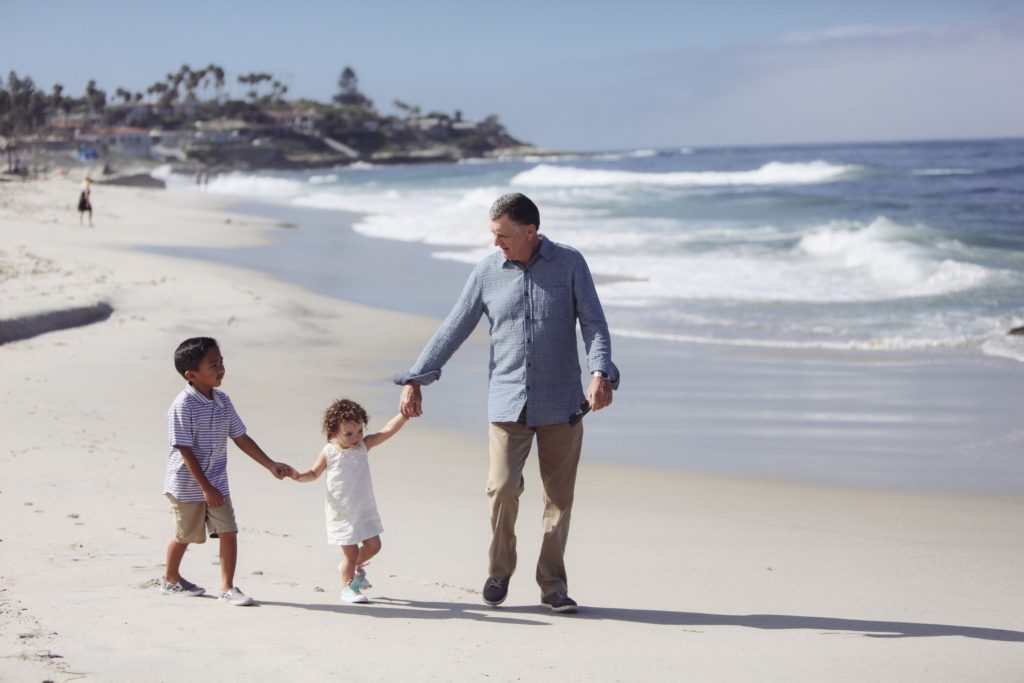 the best places for a luxury skip-generation vacation
So where should you go? Just like kids, grandparents come in all shapes and sizes with all kinds of interests and abilities. Some love sports, others like a taste of the sweet life. So we've found several skip-gen ready trips, from story-book style excursions, to wild and action-packed adventures, to classic seaside fun. This list is intended to help get you inspired and out the door with your little loved ones.
Come on Grandma and Grandpa! What are you waiting for?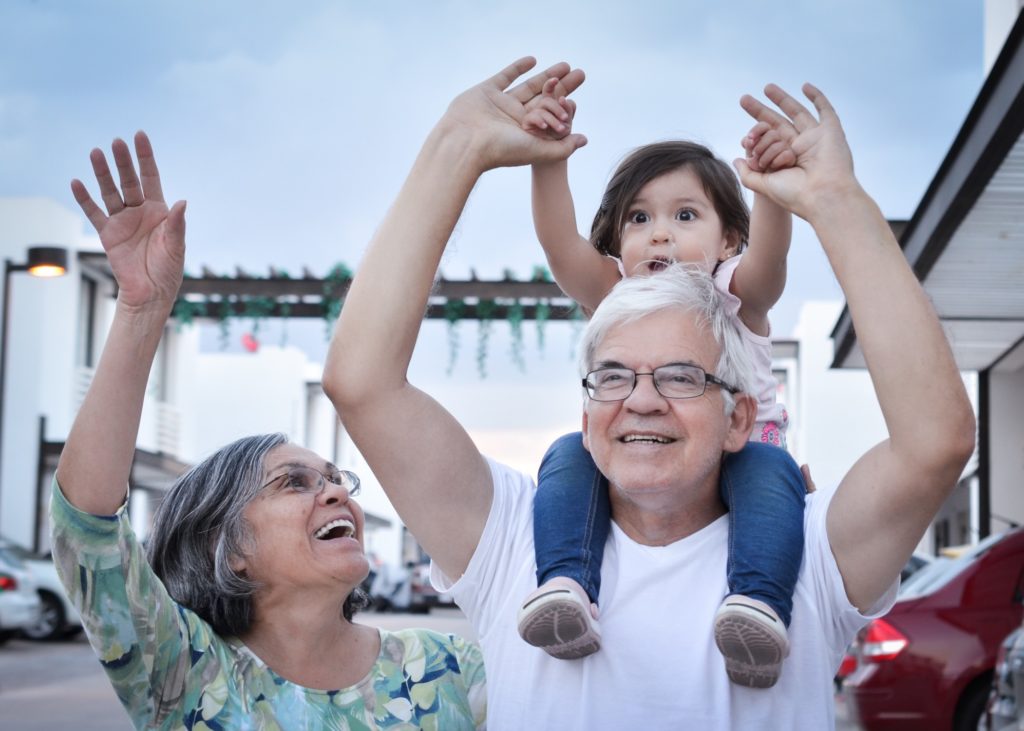 The luxury Story book adventure skip-generation vacation
1. Explore fairy tales in the Black Forest.
Grab your grandchild and escape to the world of fairy tales and castle-filled landscapes with Road Scholar. The tour-meets-learning company offers not just one but 150 different grandparent-grandchild focused travel excursions. Our favorite by far is their Fairy Tales in the Black Forest trip, where you can venture to the areas of Germany where the stories of "Hansel and Gretel" and "Sleeping Beauty" were created by the Brothers Grimm.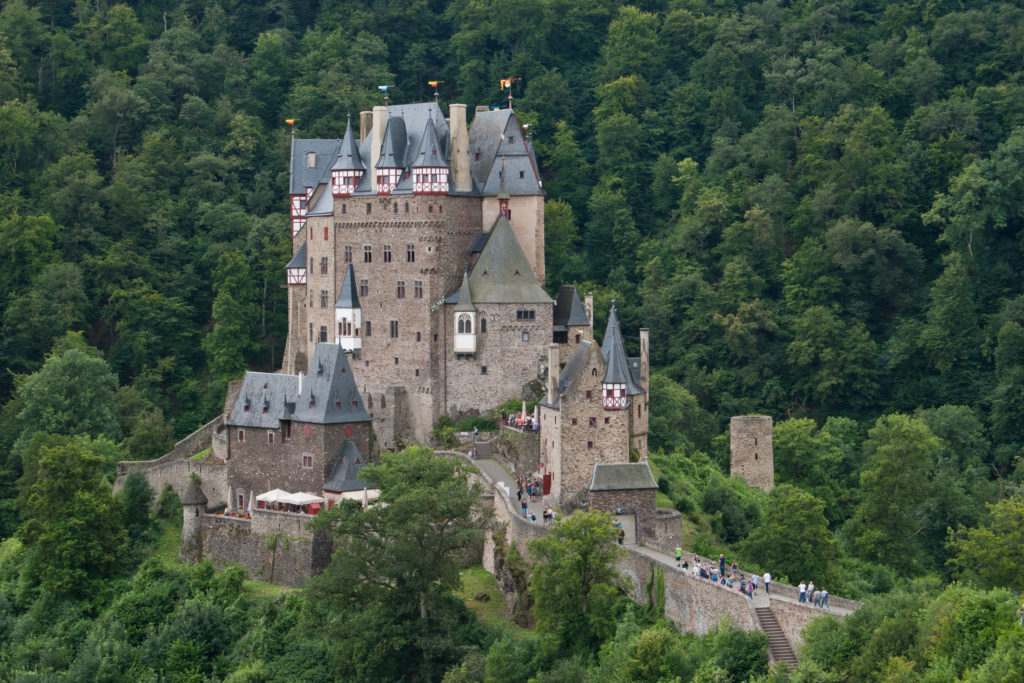 [white_box]
Related Post
the best 2020 spring break vacations with kids
read more >
[/white_box]
2. Pamper them like royalty.
For grandparents who are looking to spoil their little prince or princess, the Mission Inn Hotel & Spa in Riverside, California has the place for you. The newly opened Kensington Kelly Suite is a mini European castle, and features a royal, yet playful ambiance that your grand kids will truly love. The package includes overnight accommodations in the suite, personalized welcome with apple cider and Casey's Cupcakes, a welcome gift basket and tea for two. Book a spa package to send the luxury to the next level.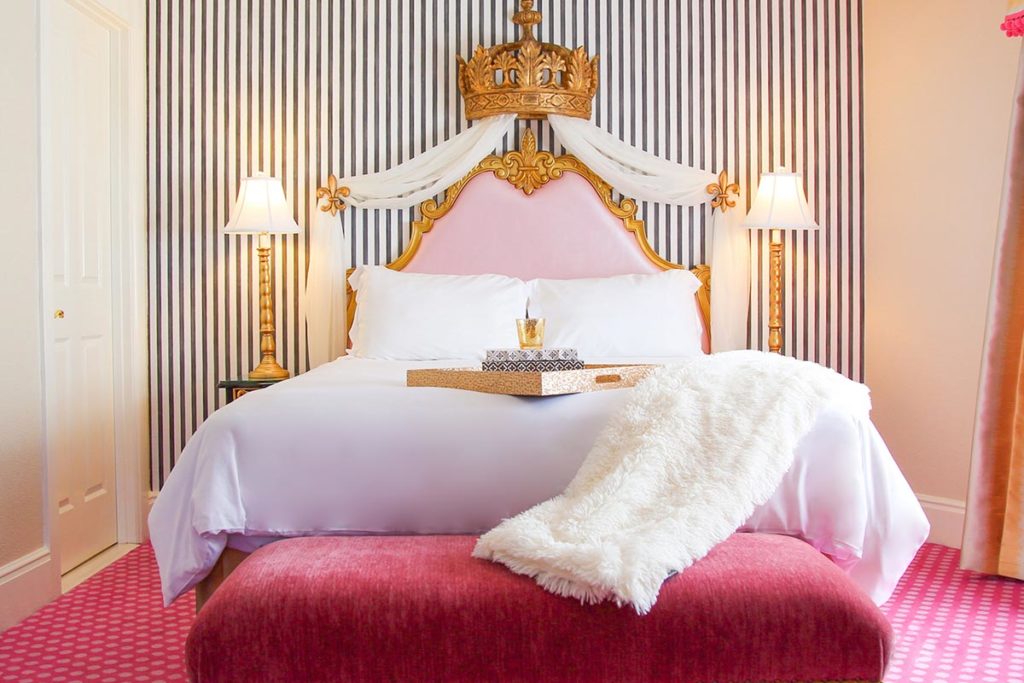 The luxury Wildlife fun skip-generation vacation
3. Get your glamp on.
Love the idea of bonding over campfire but hate the idea of roughing it? Camp Long Creek at Big Cedar Lodge, located just outside Branson, Missouri on Table Rock Lake, features 40 rustic elegant shepherd's huts, cabins and glamping tents. They're perfect for families looking for outdoor time minus the heavy lifting that goes into standard camping. Other amenities include an outdoor pool, lake access, boat rentals, fishing and hiking and special touches including s'mores kits upon arrival. Did we mention it's owned by the founder of Bass Pro Shops? So you know the sporty vibe here is for real.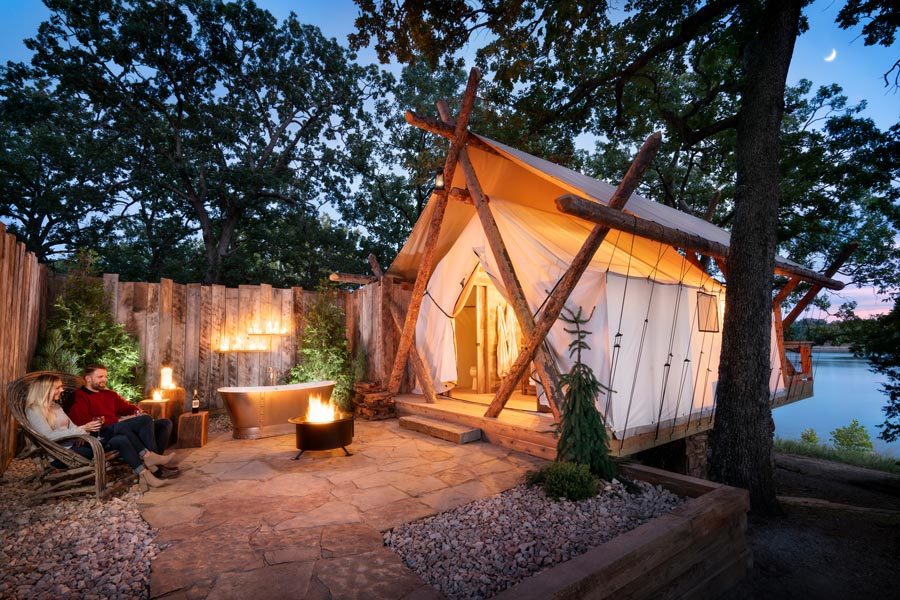 4. Cruise through the Arctic.
The luxury cruise line Hapag-Lloyd is wonderfully family-friendly, thanks to its on-board kids' clubs and roomy suites. Aboard the newly launched vessel Hanseatic, you can travel from Tromsø to Kangerlussuaq. On the way, enjoy Zodiac rides into the icy waters, seeing polar bears, penguins and puffins and partaking in learning workshops at the ship's 645-square-foot Ocean Academy. It's suitable for grandparents and grand kids alike.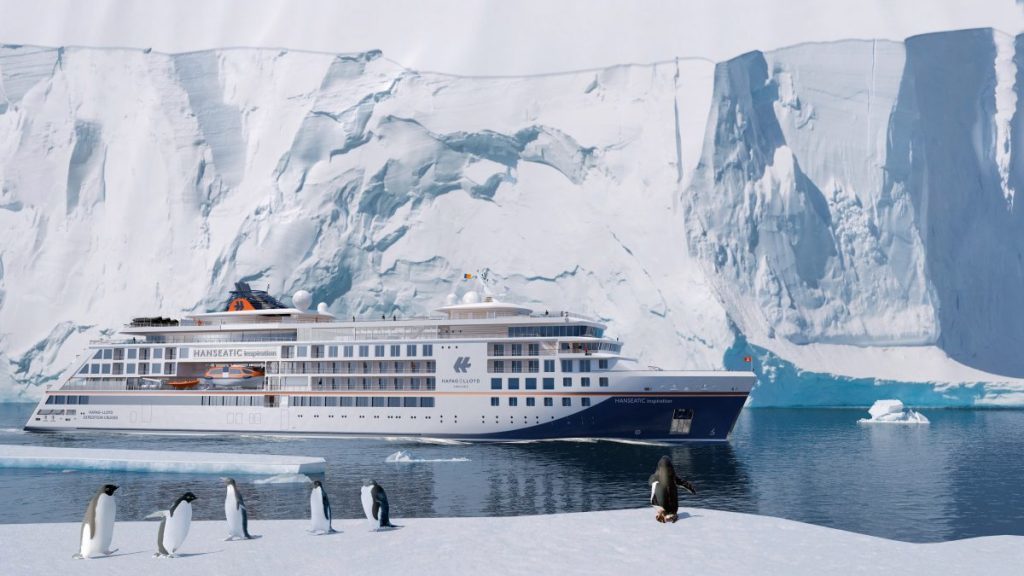 [white_box]
Related Post
what are the best luxury ski schools for kids?
read more >
[/white_box]
The luxury Action-packed thrill skip-generation vacation
5. Traverse China.
For those looking for a less traditional version of Disney, try an Adventures by Disney trip. The program offers group travels options ranging from four days to two weeks around the world, with activities and experiences for both adults and kids. Their Guided China Tour includes two days in Hong Kong, a stop at the Great Wall and a visit to the Terracotta Warriors and Horses World Heritage site. If that's not enough, a Tai-Chi lesson, giant panda viewing and, of course, visits to Disneyland in both Hong Kong and Shanghai are included, too.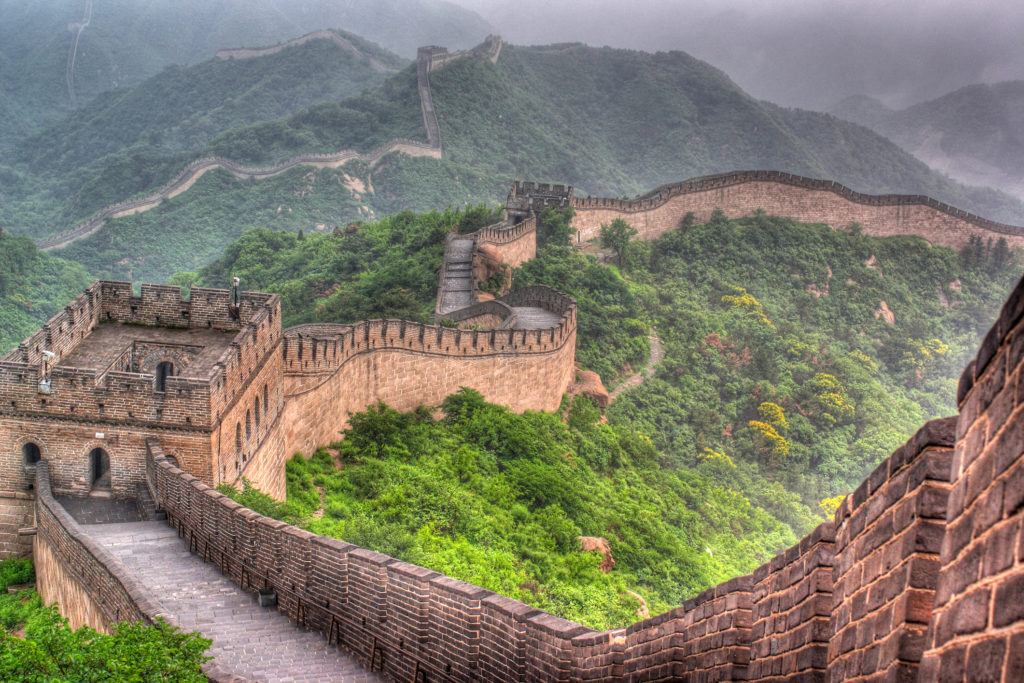 6. Park hop in San Diego.
For those seeking sun and lots to do, head to San Diego where you can explore renowned San Diego Zoo, Safari Park, SeaWorld, Aquatica Waterpark and Legoland, as well as beaches and Balboa Park museums. Book your stay at the Loews Coronado Bay, where they are well-known for being for luxurious and kid friendly. Their "Loews Loves Kids" package includes a lending library of games and kid-friendly dining options. They'll also get you tickets to sporting events and arrange VIP tours of places such as the Zoo.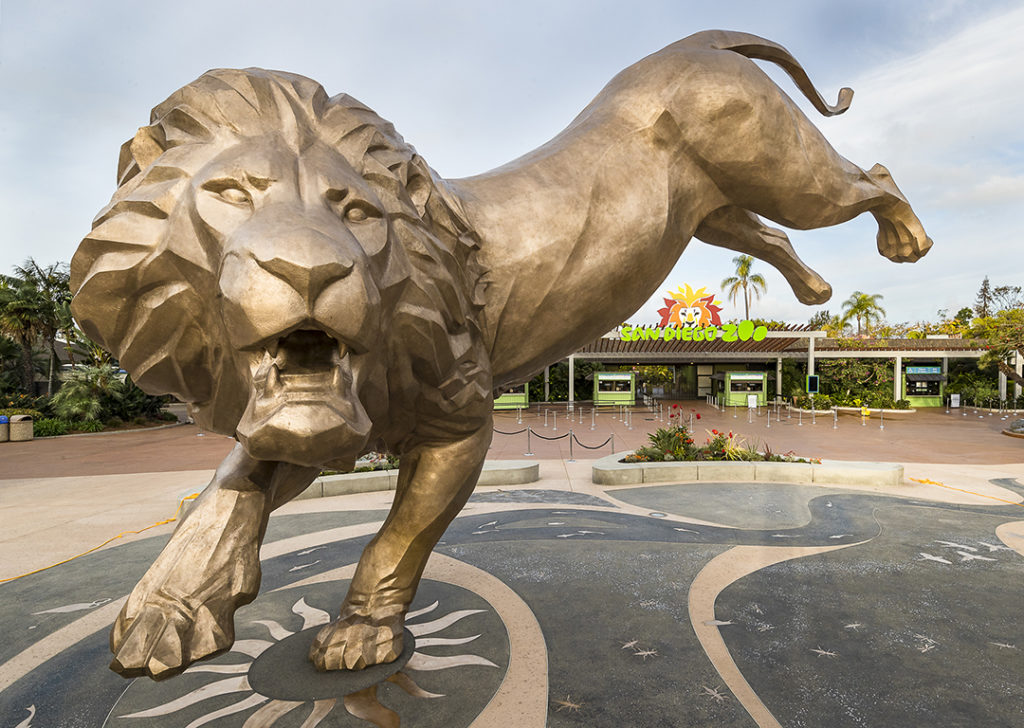 [white_box]
Related Post
the best destinations for a luxurious family reunion
read more >
[/white_box]
The luxury Seaside fun luxury skip-generation vacation
7. Catch some sun and the stars in Amelia Island.
New this summer, The Ritz Carlton Amelia Island is offering a Sand, Sea & Stars package that is tailor made for skip-gen travel. The package includes a three-night stay and complimentary kid's dining, along with a boogie board for each grand kid, a sandcastle kit and map of night sky supplied by the resort's astronomer. The resort will also offer special activities such as shore fishing, kids painting and sand/beach games. This package is only available for July 28-31 and August 11-15.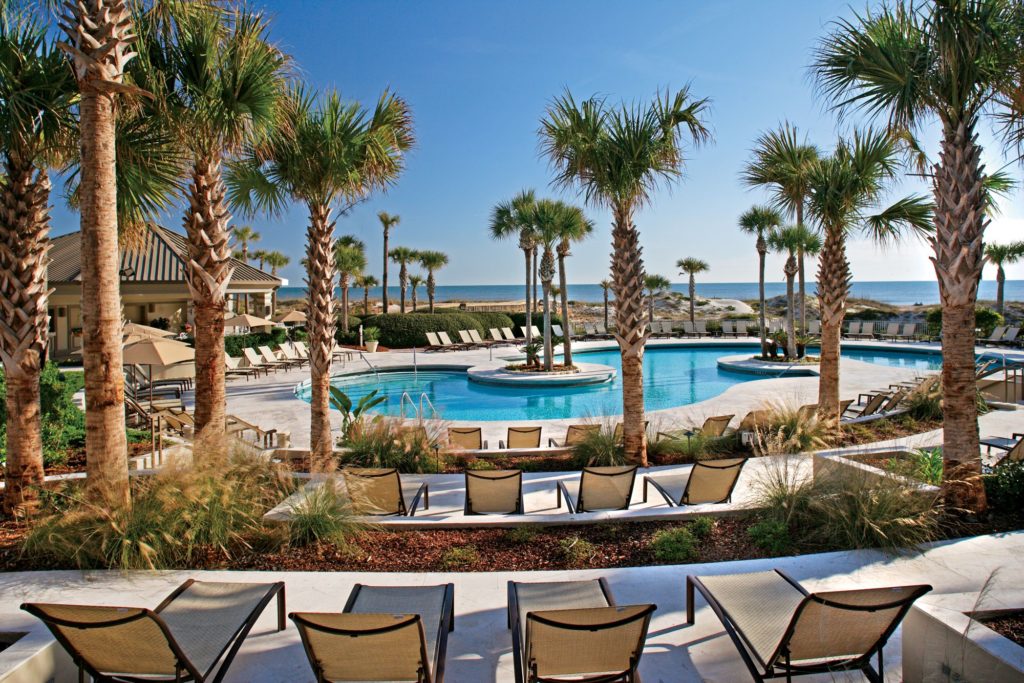 8. Set sail in Maine.
Finally, there's a sea-faring option on our list of luxury skip-generation vacation destinations. The Maine Windjammer Association operates eight ships explore the coast of Maine and the hundreds of surrounding islands. While all of the vessels welcome skip-gen travelers, two of the windjammers, Angelique and Schooner Heritage, operate special grandparent-grandchildren sailings. Onboard you will bond while learning the basics of sailing, including how to hoist the sails, steer, tie knots, coil lines and drop anchor. The while at port you can beachcomb, swim, kayak, visit historic villages or learn how to paddleboard.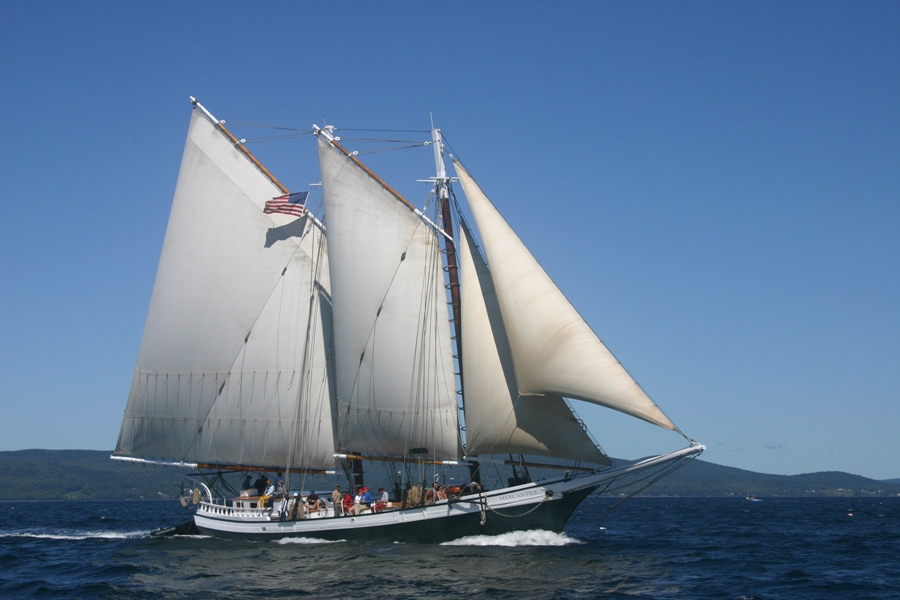 [white_box]
Related Post
the best places for a luxurious babymoon this year
read more >
[/white_box]
the best places for a luxury skip-generation vacation
That's it – our picks for the best places for a luxury skip-generation vacation. Destinations where both grandparents grand kids can experience the vacation of a lifetime.
So now that you know about skip-gen travel, where will you go? And if you're not a grandparent, maybe we've just found your next best birthday or holiday gift idea? We have a feeling everyone involved is going to love it.
join our community
For access to insider ideas and information on the world of luxury, sign up for our Dandelion Chandelier Newsletter here. And see luxury in a new light.
Jillian Tangen is the Head of Research at Dandelion Chandelier. Formerly, she was a Senior Research Analyst at McKinsey & Co and Analyst at Shearman & Sterling. She is an avid fan of Nordic design, having owned an independent lifestyle store and sales agency focused on emerging Scandinavian design. Jillian lives in NYC and is married with three young children. She loves cross country skiing, the New York Rangers, reading, travel and discovering new brands.