How to Talk Sports This Week: June 30, 2019
All products are independently selected by our editors. If you buy something, we may earn an affiliate commission.
This Week in Sports Talk (TWIST) is our weekly recap of everything you need to know if you want to learn how to talk about sports the week of June 30, 2019. Here's our take on the big headlines and coming attractions in the world of sports for the week of June 30, 2019.
How to Talk Sports the week of June 30, 2019
We begin with some short takes as we head into the July 4th holiday week.
fifa women's world cup
In one of the most anticipated Women's World Cup matches in history, the United States Women's soccer team defeated host team and formidable foe France, 2-1, in the quarterfinals of the FIFA Women's World Cup. The match played out before over 45,000 at Parc des Princes in Paris.
Megan Rapinoe — a focal point both on and off the field for her skill and her outspoken views on race, gender and politics — scored twice. Team USA has now won 11 consecutive matches. They'll meet England in the semi-finals on Tuesday in Lyon.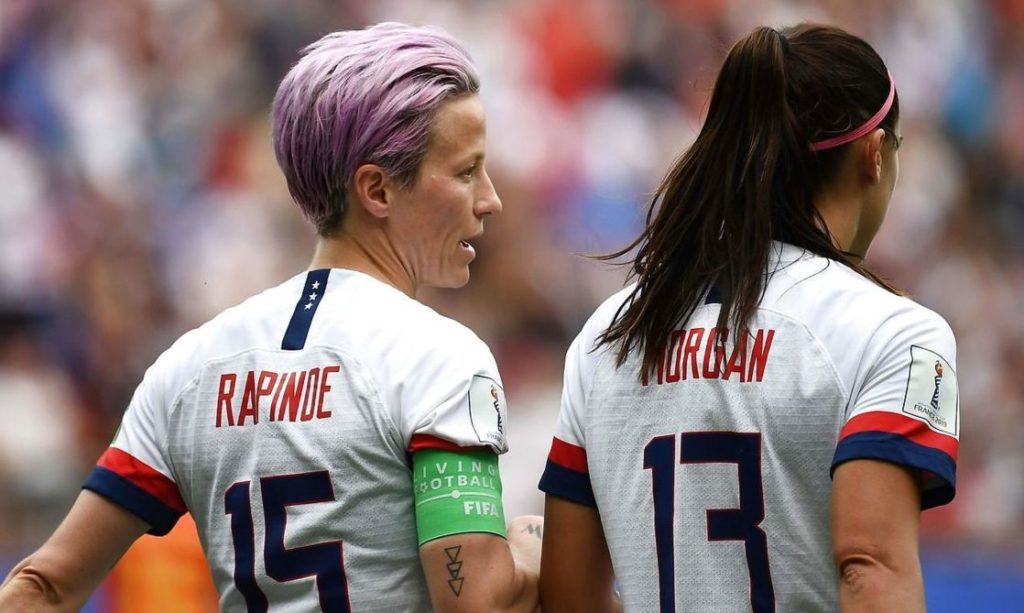 Royal treatment for Major League Baseball in London
At the MLB game between the New York Yankees and the Boston Red Sox – about which more in a moment – Prince Harry and Meghan Markle paid a visit to each team in the dugout before the first pitch. As the crowd of almost 60,000 people gathered, and Meghan hugged various players, each club presented the Royal Couple with gifts, including a jersey and onsie for baby Archie. OMG!!! That is so precious. Wonder if Archie is a Yanks fan or a Sox fan? Watch this space for further updates.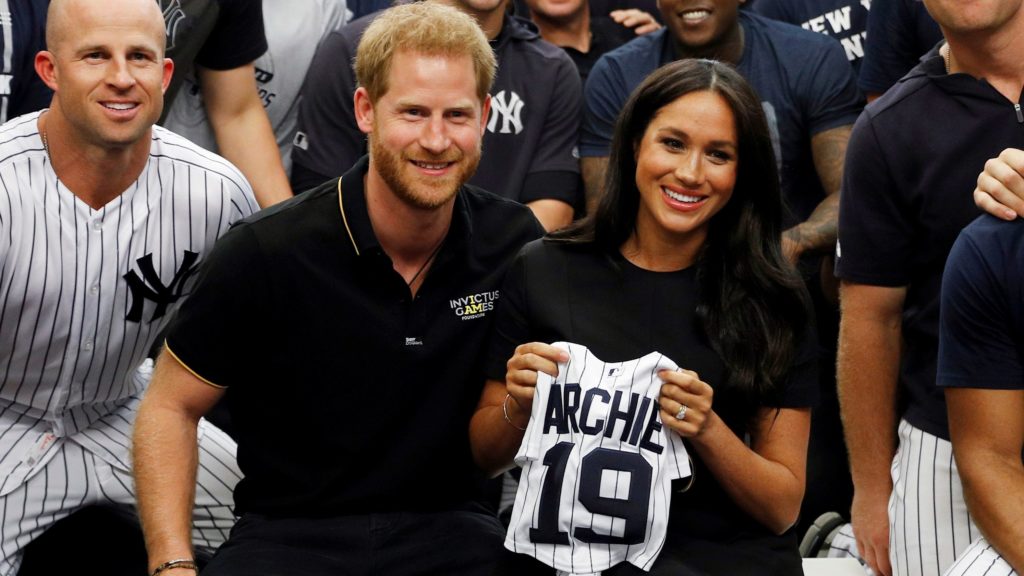 how to talk to a sports fan the week of june 30, 2019
For Those Who Do Not Avidly Follow Professional Sports and want to know how to talk sports the week of June 30, 2019, here's what you need to know.
1. mlb
must know:
If you want to how to talk sports the week of June 30, 2019, in Major League Baseball you only need to say one thing. How about those New York Yankees? In a wild and record-setting game against their arch-rivals, the Boston Red Sox, in London yesterday, the two teams combined to score 30 runs. The two teams scored six runs each in the first inning, which lasted 58 minutes. Both teams used eight pitchers apiece. The Yanks won 17–13. As our Sports Desk notes, "that's the score of the New England Patriots against the Denver Broncos!" In other words? Really high-scoring game for a baseball match-up. Could it be because they were playing in a soccer stadium? Who cares?!
It was the first Major League Baseball game ever in the UK and Europe. Brits, we brought you our best. You're welcome! Game 2 of the two-game series begins at 10:00A Eastern this morning.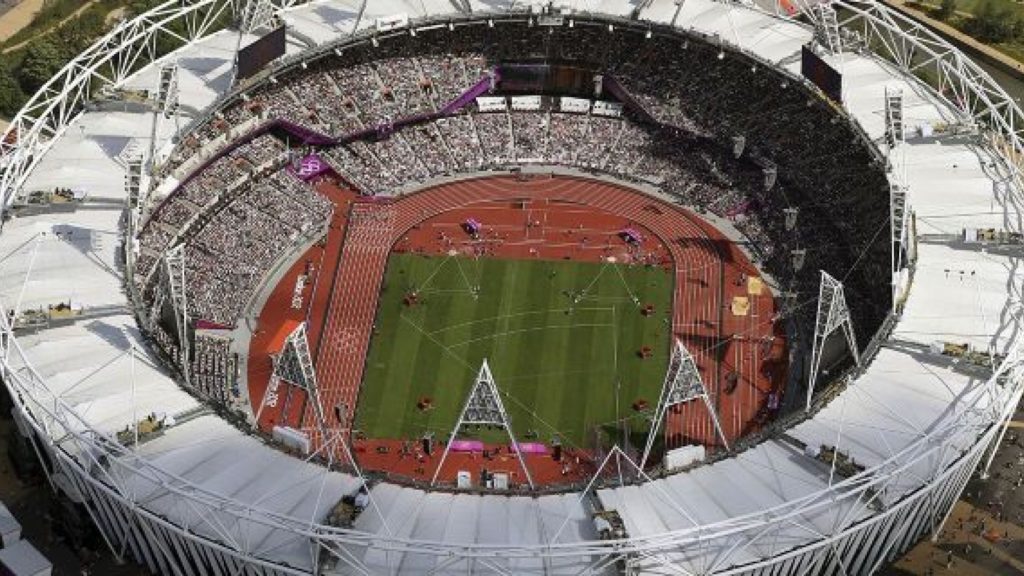 As of this posting, the Yanks are at the top of the AL East, up 7 games on Tampa Bay. And up 10 against the Sox. For the season, the pinstripes have a 53-28 record. Only the LA Dodgers have a better record at 56-29.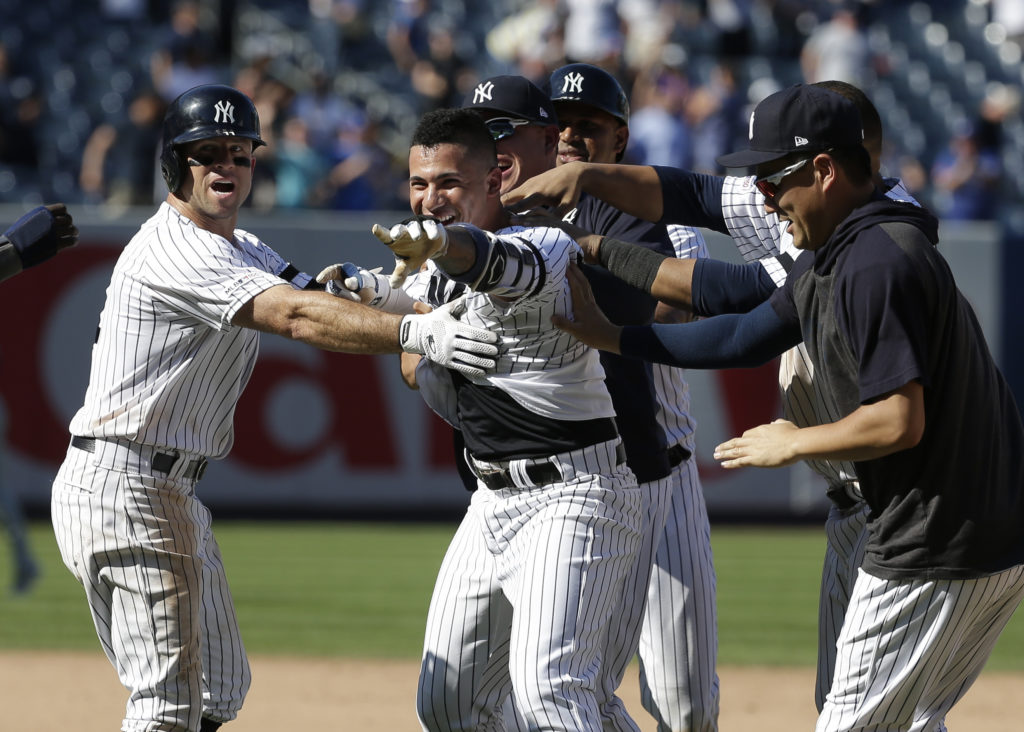 Unfortunately, injuries continue to plague the Yankees. Giancarlo Stanton has been injured, and he'll be out until August. If the team makes the playoffs, Stanton's entire season performance will be based on what he does in the post-season. It's a largely wasted year for him, which is really unfortunate.
nice to know:
Meanwhile, its tough being a New York Mets fan right now. Last night, once again the Mets blew an early lead, losing to the Atlanta Braves 5-4. Earlier in the week, the team lost their second straight game by a walk-off when the Philadelphia Phillies made a ninth-inning comeback and won a four-game sweep. The Phillies went into that series in a slump themselves, entering on a 4-game losing streak.
Yesterday was the sixth straight game where the Mets have blown a lead. As our Sports Desk puts it, the team is "losing games in ways that can't even be understood." The Mets have achieved an MLB-leading 20th blown save of the season. At 37-47, they're currently 13 games out of first place in the NL East. Ugh.
extra credit:
To get to the big game in London this weekend, the Boston Red Sox traveled in true luxury style. They crossed the pond in a Crystal Skye Boeing 777, which is considered to be the largest, most luxurious charter jet in the world. The aircraft features a full bar, dining room with tables and couches, and 88 lay-flat passenger seats, each with a 24-inch touchscreen. Of course there were some who felt that it was all a bit too much. Further investigation reveals that Mark Cuban also chartered this plane for the Dallas Mavericks when the NBA team traveled to China. And hey, the Red Sox are the reigning World Series champions. And that's how they roll.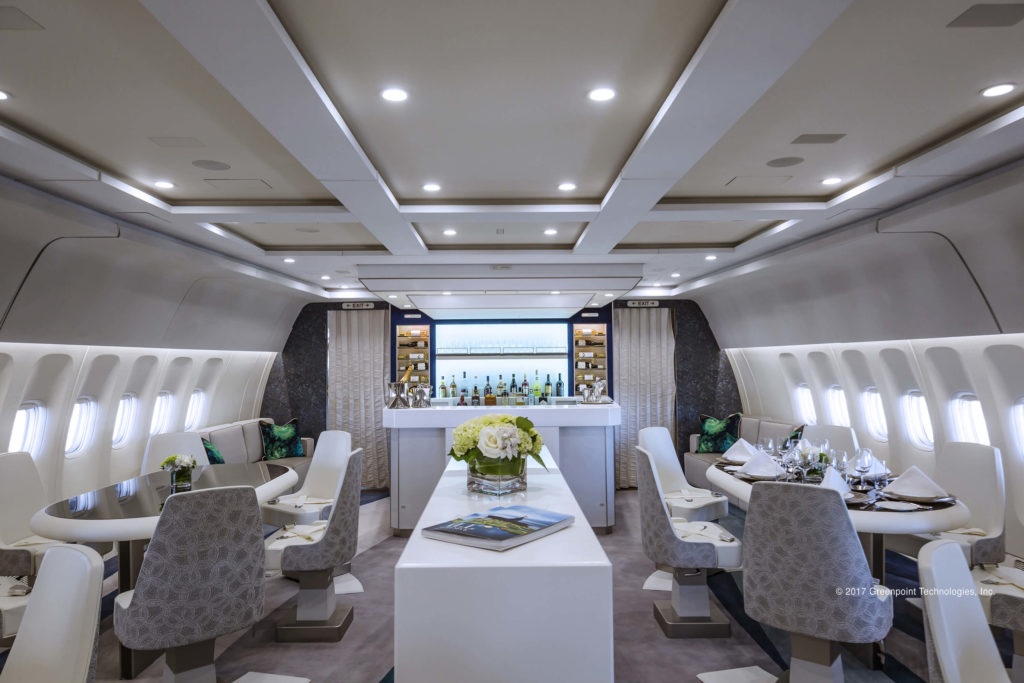 bonus round:
Players for this year's All-Star Game have been chosen, and New York Yankees Gary Sánchez and DJ LeMahieu are among them. Sanchez will be the starting catcher for the AL, and LeMahieu will start at second base. No one from the New York Mets made the team. It all goes down on July 9 at Progressive Field. Sadly, lots of sluggers, including Mike Trout, are opting out of the annual Home Run Derby, which is always a fan favorite that's held the week of the All-Star Game.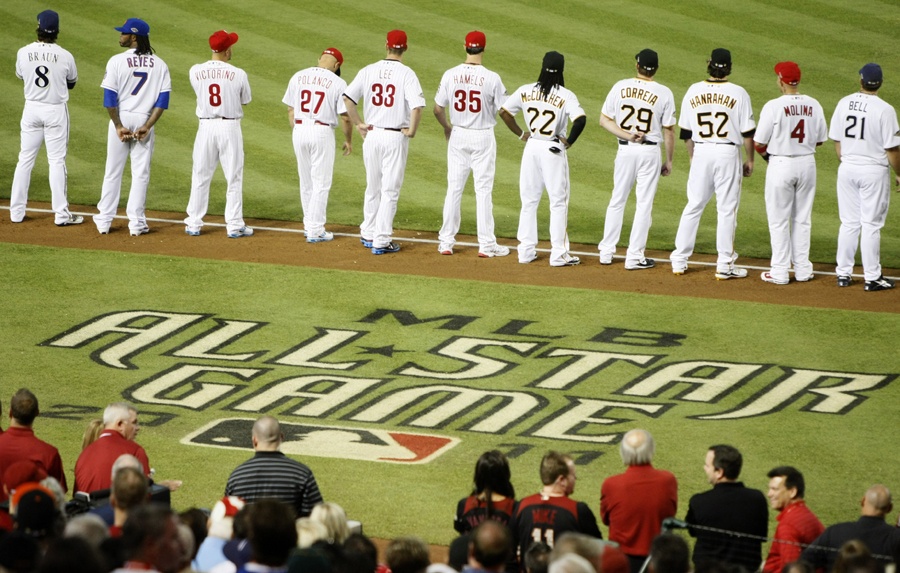 2. nba
must know:
The NBA free agency period starts today at 6:00P Eastern. The big news of the week so far is that Golden State Warriors' star Kevin Durant ("KD') turned down his player's option to remain with the team an additional year. Word is that he's headed for New York City to join either the Brooklyn Nets or the New York Knicks. Here in New York, we're all waiting with bated breath. We need you in the East, man!
KD's situation is a great tutorial in the economics of the NBA. He's likely to negotiate for a "max deal." Currently, $221 million over 5 years is the maximum the NBA allows a team to play a player.
In theory, Durant could have a contract for only $167 million over 4 years with a new team. But if the Warriors execute a "sign and trade" – meaning that they sign the maximum contract amount with KD and then trade him for a 2nd round draft pick – he'll get the maximum payout.
The prevailing dynamic right now is about the top players wanting to ink deals for the maximum amount. A number of really talented players have been injured recently, including KD, Klay Thompson, DeMarcus "Boogie" Cousins, and Kawhi Leonard. They're all looking to lock in their money now, since in the NBA players are paid even if they're injured and cannot take to the court.
nice to know:
Speculation is rampant about who will go where once the free agency clock starts. ESPN reports that KD and Kawhi Leonard might be looking to sign with same team: either the LA Clippers or the New York Knicks. ESPN also reports that Kyrie Irving will be meeting with the Brooklyn Nets today in New York, with both sides motivated to reach a deal on a four-year, $141 million maximum contract.
The expectation is that Klay Thompson will re-sign with the Warriors for a 4-year max deal.
The LA Lakers may be looking to sign a max free agent. While it could be a long shot, they're rumored to be looking at Leonard, Irving, Jimmy Butler and D'Angelo Russell. While Leonard is likely to take a meeting with the Lakers, most feel Leonard will either re-sign with the Toronto Raptors (the team he just led to the NBA Championship) or go to the LA Clippers.
Meanwhile, the Boston Celtics are trying to salvage their horrible post season. With the prospect of losing Irving and possibly also Al Horford, they look to be front runners to sign Kemba Walker from the Charlotte Hornets. Walker previously said he wanted to stay in Charlotte, but contract talks have subsequently broken down. And the Houston Rockets seem to be the front runner and quite keen to sign Jimmy Butler if he doesn't re-sign with the Philadelphia 76'ers.
Got all of that? If you don't, fear not. It could all change anyway, starting at 6:00P Eastern tonight.
extra credit:
LeBron James ("LBJ") is giving up his number to support his new LA Lakers teammate Anthony Davis ("AD"). He'll change is number to 6 so that AD can wear number 23. Cynics note that this will surely fuel a new wave of jersey sales for LBJ. We'd like to think that it's all about team solidarity . . . In related news, apparently AD gave up his trade "kicker" of $4 million when he joined the Lakers. But word is he'll make it back with his role in LBJ's remake of Michael Jordan's classic film Space Jam. The dude has already gone all Hollywood!
3. nfl
must know:
It may be a Guy Thing. Or an NFL Thing. Or maybe it's a Competitive People in All Fields of Endeavor Thing. But almost every week, a football star – usually the quarterback – is either heralded or derided for his skills vis a vis his peer group. Surely you remember the beer chugging contest that resulted in global shaming for Green Bay Packers QB Aaron Rogers. Then it was New England Patriots QB Tom Brady confirming his alpha male status by dominating in his own beer chugging contest with his teammates.
Now comes this week's edition of Who's the Big Dog? In the run-up to the start of training camp, Pats QB Tom Brady, 41, shared on Instagram the digital read out of a meter showing that he threw a pass at 61 miles per hour.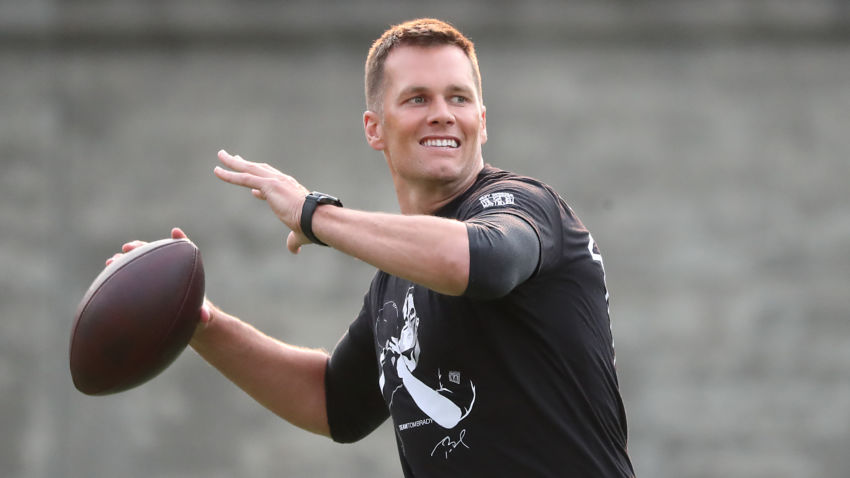 Taking the bait, the NFL Channel then held a contest with Young Gun quarterbacks Derek Carr of the Oakland Raiders and Patrick Mahomes of the Kansas City Chiefs. Carr never got above 57 mph. Mahomes threw three passes below 58 mph, and then threw one at 62 miles per hour.
A lively debate followed here at Dandelion Chandelier, with some on our Sports Desk questioning the veracity of Brady's professed speed and noting that it's hard to believe that he could be so close to Mahomes, because "that guy throws flaming darts." To which others on the Desk replied:"the old man still has it."
nice to know:
Showtime aired a one hour show on New England Patriots' wide receiver Julian Edelman. Here's a great true story about the power of persistence that stuck with us. Five years ago, when Edelman first joined the Pats, he heard that the way to win Tom Brady's trust was to practice with him in the off-season in LA. So he got an affordable hotel room and a rental car and headed West. The first year, Brady called him once and they went out and practiced throwing and catching. The following year, Edelman did the same thing, and Brady called him twice. The third year, it was 4 times. And eventually, he became Brady's trusted receiver. Further proof of the power of persistence.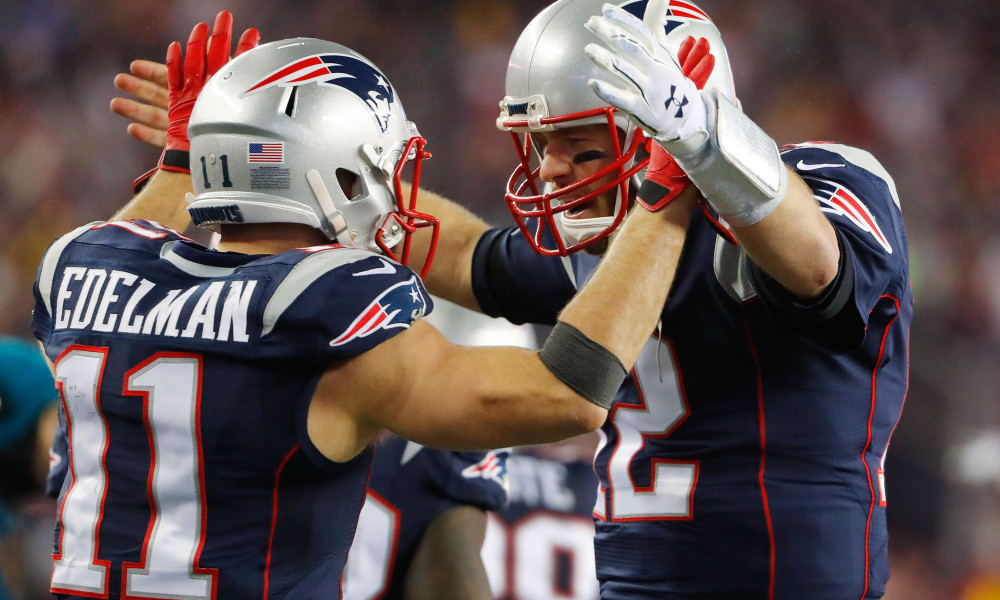 That's the big news in sports this week, June 30, 2019. You're good to go. See you next week!
join our community
For access to insider ideas and information on the world of luxury, sign up for our Dandelion Chandelier newsletter here. And see luxury in a new light.