Looking for a micro-luxury? A wonderful and delicious experience that won't break your budget? One word, dear reader: honey. Gourmet artisanal honey is an accessible luxury that lots of us can share. But which of the gourmet brands is the best? Our correspondent Julie Chang Murphy has compiled a top 10 list of the best luxury gourmet artisanal honey brands on the market right now.
The Best Luxury Gourmet Artisanal Honey Right Now
We'll give credit where credit is due. That iconic honey bear on the grocery store shelf is marketing genius. What's not to love? It's adorable and sweet and oh-so-satisfying to squish that little, round tummy. But nectar of the gods it is not. We hate to be the bearer of unfortunate news, dear reader. But that honey is likely over-processed, stripped of its vital nutrients and has a one-note taste profile.
Happily, there has been an artisanal honey renaissance in the past few years. We wouldn't be abuzz about the best gourmet honey if it wasn't so mind-blowingly delicious. And surprisingly, accessible – both in price point and availability online.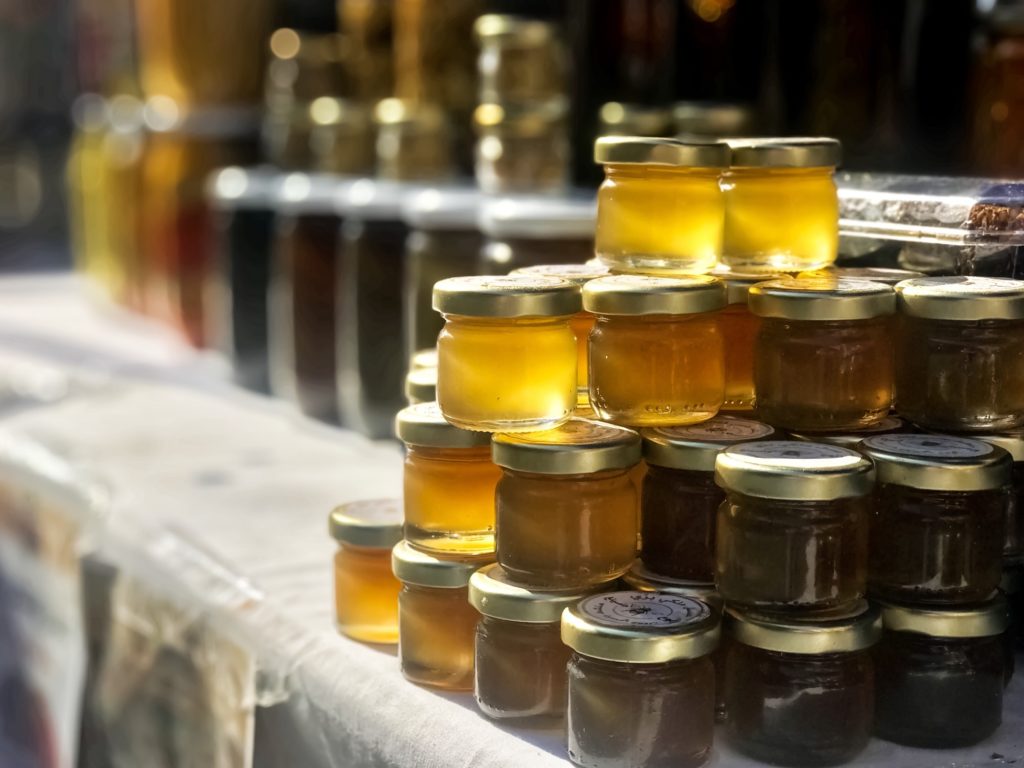 Imagine going to dinner at your friend's house and all the friend can talk about is the delectable Lavender honey she put on the cheese plate. And that Tupelo honey in the tea, which will change your life and cure all ills. The secret ingredient in those ribs? Carmelized Orange Blossom honey!
That friend is us. We are shamelessly obsessed.
We all know about – and almost always roll our eyes at the mention of – artisanal single-origin wines, coffees, cheese and chocolate. But the luxury of gourmet artisanal honey, in all its 300 varieties, can still elicit the excitement of discovery. If you're ready to expand your horizons, read on for our guide to artisanal honey and the best gourmet honey brands to try right now. We promise it will be an experience your taste buds won't soon forget.
The A-Bee-Cs of Honey
Location matters
First up, an overview of the landscape. The nectar from the various crop of flowers and trees that bees collect dramatically affects the color, aroma, flavor, and even the texture of the honey it produces.
Honey, like wine, reflects its terroir: geographic location, climate patterns and soil. When the honey is from a single source origin and minimally processed, it will take on whatever flavors and aromas of the plants that go into it. For example, blackberry honey comes from the flowers of blackberry plants. Coffee blossom honey is the result of the nectar from arabica coffee plants (and yes, the honey contains caffeine). Wildflower honey? You guessed it.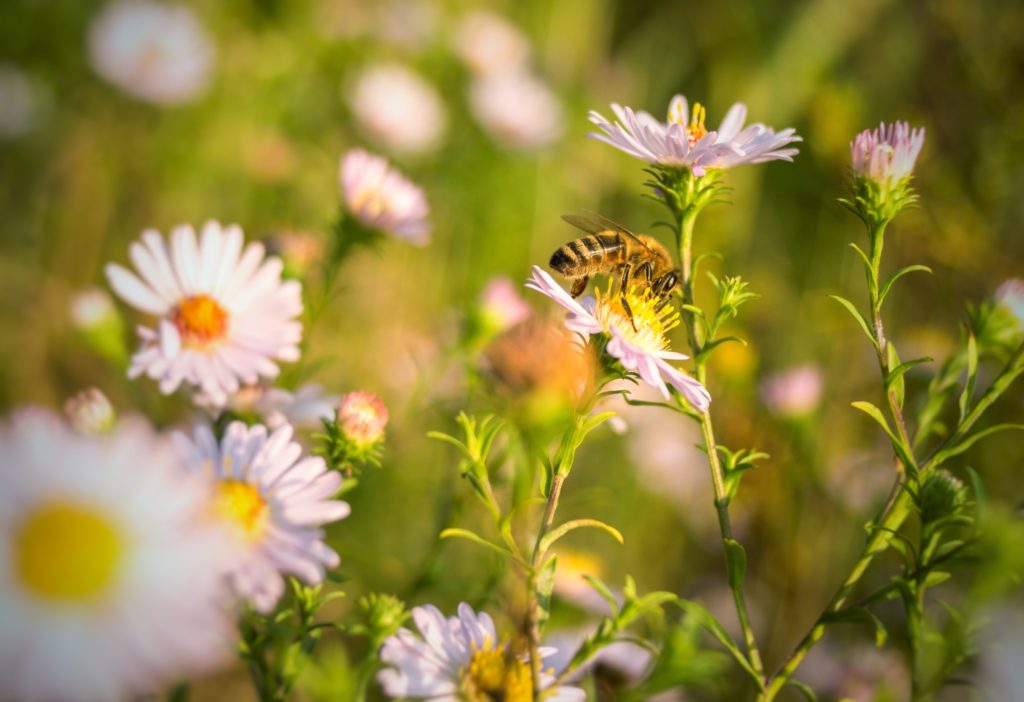 Light and Dark
If you're new to artisanal honey, how do you decide which flavor to use? As a first rule of thumb, honey that is more translucent or light in color will taste milder and less sweet. All-purpose honeys like Acacia, Clover, Sage and Wildflower fall into this category.
Darker honey, on the other hand, has a more intense flavor. It will taste sweeter – and sometimes even bitter or tangy. Think varietals like Avocado, Blackberry, Buckwheat and Sourwood honeys.
Food and Honey Pairings
Pairing them with food and drink is limited only by your imagination and palate. When using honey to make a homemade salad dressing, for example, consider the type of greens you are using. Something delicate like butter lettuce might be complemented by a milder honey. Greens with a stronger profile like kale and radicchio can take honey with more of a kick, like Chestnut.
For cheese plates, we love pairing cheese and honey that are produced in similar regions together. The similar terroir (there's that word again) is a good predictor that the foods will go perfectly together.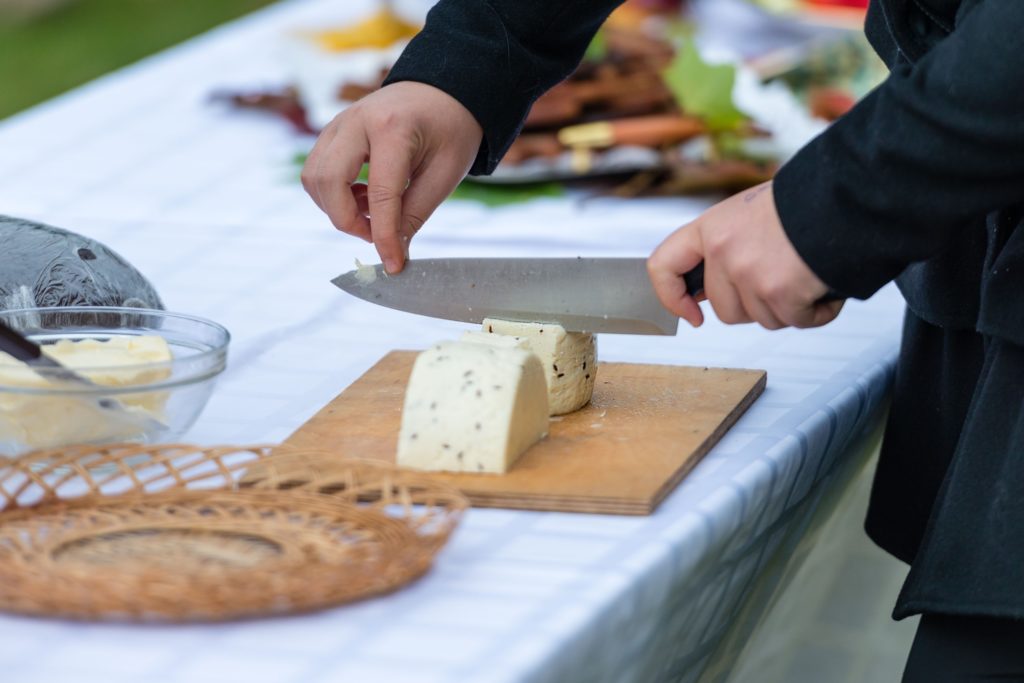 Best Luxury Gourmet Artisanal Honey Brands
Now that you've mastered the basics, it's time to go deep. Here's a list of the top 10 artisanal gourmet honey brands prized by connoisseurs from food magazines and professional chefs. And by some of us novice foodies who just love to eat!
1. Savannah Bee
Considered one of the most well-known and respected artisanal honey companies, Georgia-based Savannah Bee sells its renowned "gold reserve" tupelo honeys at luxury retailers like Neiman Marcus. We always snag a few jars whenever we pass through the Savannah-Hilton Head International Airport. The year 2018 had remarkable weather conditions for the swamp-based Tupelo harvest. Resulting in an exquisite, buttery honey flavor that is prime for teas, baking or just spreading on a warm loaf of bread.
2. Red Bee
Wholesale and retail purveyor of single origin honey Red Bee was founded by honey expert Carla Marina Marchese. She's the author of Honey Connoisseur: Selecting, Tasting, and Pairing Honey, With a Guide to More Than 30 Varietals. And Honeybee: Lessons from an Accidental Beekeeper.
There are 24 floral varieties to try from. Some standouts include the pale and delicate Acacia honey that has sweet notes of almond and vanilla. And the darker and more intense Oaxaca honey, with complex notes of cherry syrup, anise and cactus.
3. Bushwick Kitchen
If you're the type who carries hot sauce in your bag, consider the spicy honey combos from Brooklyn-based Bushwick Kitchen. Using wildflower honey sourced from the Hudson Valley, this one-of-a-kind condiment is infused with a custom blend of spicy chili peppers. Put a dollop on a slice of pizza or even a bowl of ice cream to chase that elusive and unexpected flavor combination.
4. Mieli Thun
Mieli Thun is a line of mouthwatering honey produced from pollinating flowers in the Italian Alps. It's beloved by professional pastry chefs like Thomas Raquel from Le Bernardin. The honey is masterfully crafted from 3rd-generation expert beekeeper, Andrea Paternoster. We particularly love their varieties which have a savory, umami flavor imparted by wild mushrooms. Like "Tree of Heaven" and "Eucalyptus."
5. Big Island Bees
The Hawaiian brand Big Island Bees is run by a 4th-generation beekeeping family. They produce honey with a flavor unique to Hawaii. To which we say: If it's from Hawaii, it has to be good!
Their most popular variety, Ohia Lehua honey, is produced from the native Lehua blossom. It has a delicate, distinct flavor and spreadable texture. The Macadamia Nut Blossom honey has a floral and nutty flavor with a dark amber color and smooth liquid texture. For a subtle spicy flavor, the Wilelaiki honey is recommended for cheese pairings and drizzled on vegetables.
6. Bee Raw
Coming from an impressive culinary background, Zeke Freeman launched his company Bee Raw Honey in 2005. The brand has been recognized by major lifestyle gurus and publications like Oprah, Martha Stewart, Food & Wine and the New York Times. His line of honey is curated by locale, featuring single floral sources all across the United States. The website is a great resource if you need pairing inspiration and recipes.
7. Andrew's Honey
A familiar sight in New York City's weekly greenmarkets, Andrew's Honey is produced in beehives throughout the five boroughs. Some hives are even maintained on rooftop apartments in Manhattan. Talk about local honey!
In addition to the more common floral varietals, Andrew's Honey also has a line of honey produced in the neighborhoods of New York City. They range from FiDi to the Upper East Side to Park Slope. Some locals swear that ingesting honey from your immediate neighborhood is a great remedy for seasonal allergies. Sounds like a great excuse to eat more honey, and we're totally down with that. Interestingly, "Da Bronx" variety comes from beehives in Woodlawn Cemetery.
8. Bee Local
From the Pacific Northwest, Bee Local's honey reflects the flavor profile of Oregon's Willamette Valley, High Dessert and city of Portland. The honey is sustainably harvested and never heated or treated. We are dying to try the High Dessert flavor which is composed of the bees' forage of sage, rabbit brush, larkspur, buckwheat, and phlox.
9. The True Honey Company
If you haven't heard of Manuka honey yet, sit down. Produced only in New Zealand by bees that pollinate the Manuka tree, it has a rich, earthy flavor. It has also been hailed as a miracle elixir. The True Honey Co. is an excellent purveyor of this wonderful treat.
The purported benefits of Manuka honey range from curing gingivitis and Staph infections, healing sore throats, and treating acne. The active ingredient Methylglyoxal (MGO) is found in traditional honey in trace amounts. But this anti-viral and anti-inflammatory molecule can be found in levels up to 100 times higher in Manuka honey. The True Honey Co. packages its different offerings by the amount of MGO found per kg, from 300 to 1,000.
10. Maison Peltier
Maison Peltier is a family-owned business in Normandy that has been bee-keeping since 1946. Their well-loved honey has typically been sold in independent high-end specialty grocery stores. We found the best selection available on Yummy Bazaar, an online curated gourmet food destination. As expected, the flavor offerings reflect the region. Lavender honey, Truffle honey and Linden honey, to name some of the best known.
The Best Luxury Gourmet Artisanal Honey Right Now
We hope reading this has whet your appetite! Excuse me while I go spread some honey on a thick slice of toast.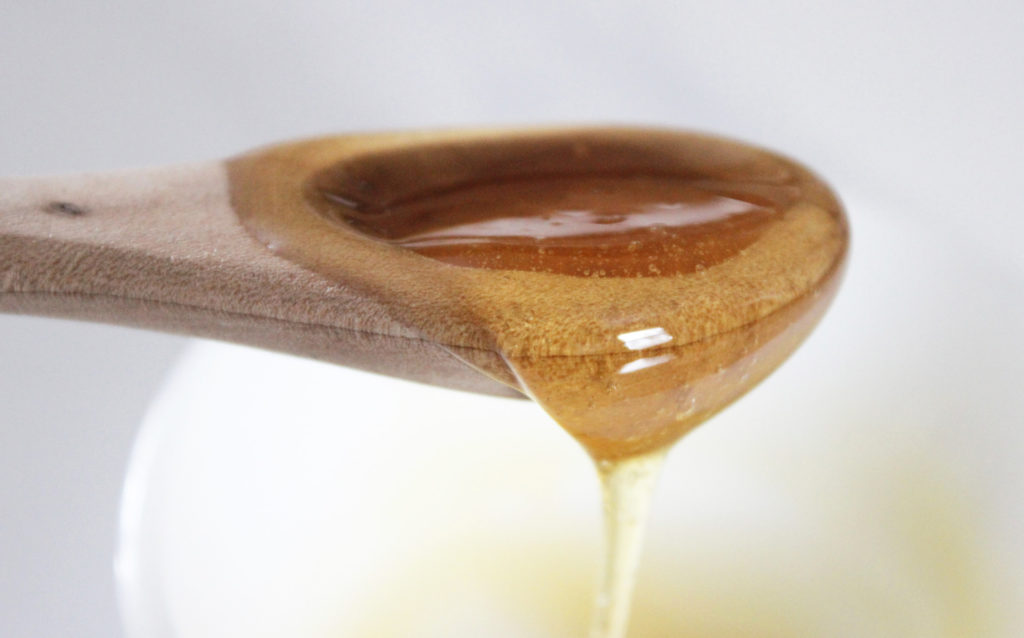 Join our Community
For access to insider ideas and information on the world of luxury, sign up for our Dandelion Chandelier newsletter here. And see luxury in a new light.
Crediting her training as a cultural anthropologist at Wellesley College, Julie has immersed herself in various industries in the last 15 years. They include fashion design, event planning, fitness and even investigating police misconduct. Julie lives in NYC where she loves trying every ramen and dumpling restaurant with her husband and three children. She finds joy in bold prints, biographies of fierce women, kickboxing and spending way too long finding the perfect polish color to express her mood.