Celebrating Good Deeds: the July Sparkler of the Month
All products are independently selected by our editors. If you buy something, we may earn an affiliate commission.
Sparklers is a monthly series that highlights those who have recently spread light in the world. Every day, people choose to shine in ways large and small. These moments of grace and generosity don't always get reported on, and unfortunately they can be quickly forgotten. So we're celebrating good deeds and kind acts in July 2019. Because sometimes good news and kindness are the sweetest luxuries of all. The Sparkler of the Month for philanthropy in July 2019 is LeBron James, NBA star and founder of the I Promise School.
Celebrating good deeds in July 2019
Each month, we shine a light on an organization or an individual who is spreading light in the world. Our Sparkler for the month of July? LeBron James, NBA star and founder of the I Promise School.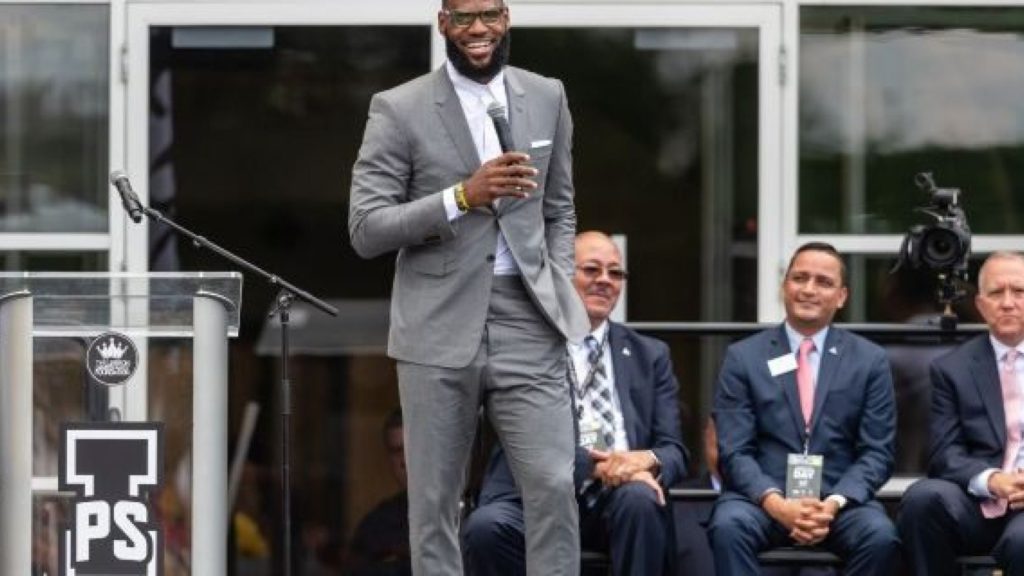 the July sparkler of the month: Lebron James, founder of the I Promise School
For students, the month of June is a special month. For most, it marks the official end of the school year and the kickoff of summer vacation. But for 240 third and fourth graders and their families in Ohio, it marks the last weeks of summer vacation given at the I Promise School in Akron.
Last July we reported on the opening of this school, which was formed as a collaboration between Akron Public Schools and basketball superstar LeBron James. At the time, the school was considered by many an experiment of sorts. It was met with some skepticism. Not only because of its high-profile founder, but also for an academic model aimed at students who by many accounts were considered irredeemable. Now one year later, the school, like its famous founder before them, is proving those skeptics wrong.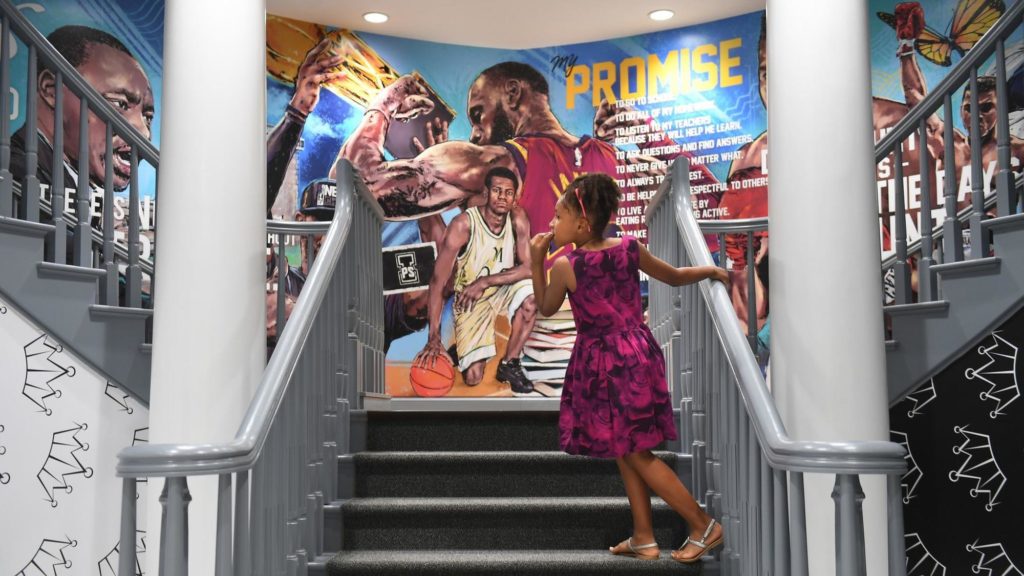 [white_box]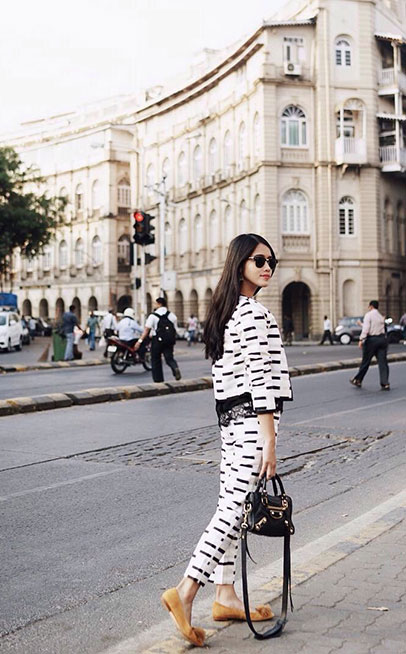 Join our community
For access to insider ideas and information on the world of luxury, sign up for our Dandelion Chandelier newsletter. And see luxury in a new light.
[/white_box]
the origin story
Celebrating good deeds is always a joyful act, and this July it was particularly fun. This is a wonderful story of overcoming challenges and paying it forward.
The idea for the I Promise School was born out of LeBron James's own turbulent childhood growing up in Akron. James has never been shy about sharing stories of his struggles from his youth. Stories like how he missed more than 16 weeks worth of school days during the fourth grade. Fortunately, with the help of both mentors and basketball, he was able to turn his story around. He went on to become one of the greatest basketball players of all time.
By creating the LeBron James Family Foundation, then later the I Promise School and its Foundation, James was able to find a way to support families like the one he grew up in. He's doing it by providing children with an education, a path to college and support services for both students and their parents.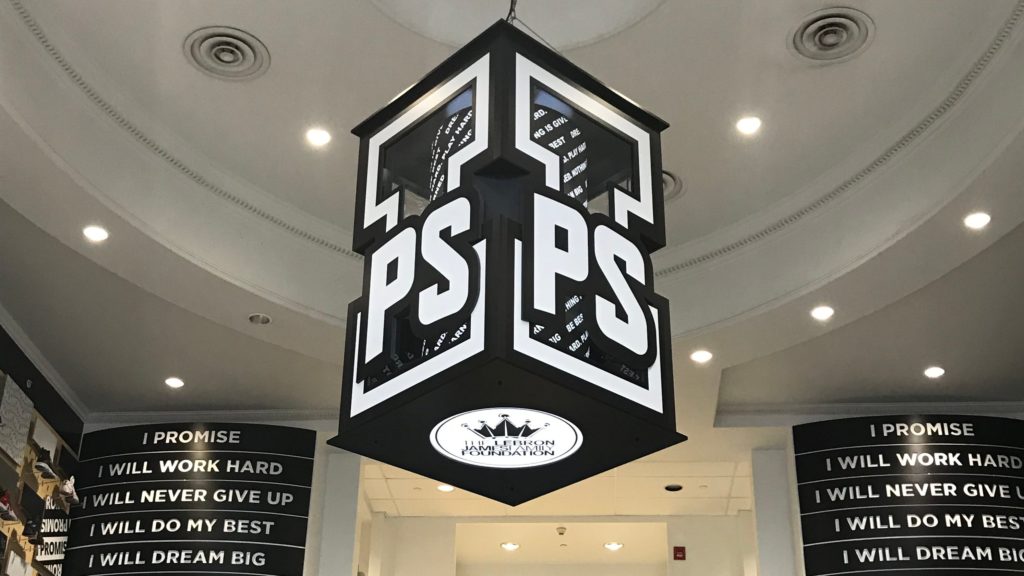 the mission
The students enrolled in the I Promise School were considered under-performing in reading, math and other essential academic areas by their previous schools, with some kids even as young as 8 years old being deemed at-risk to never even graduate from high school. Three-quarters of the students also come from low-income backgrounds, needing help from the Ohio Department of Job and Family Services. The school aspires to not only help with a child's academics, but also with the social environment around them to help foster confidence and build meaningful relationships.
The name I Promise stems from the foundation's road map for students who promise to go to school, do their homework, listen to teachers, ask questions and find answers, be respectful of others and live a healthy life. But what makes I Promise unique is the "We Are Family" philosophy behind everything the school offers. That means the children and their parents or caregivers receive the academic, career and emotional support that they need to ensure a better life.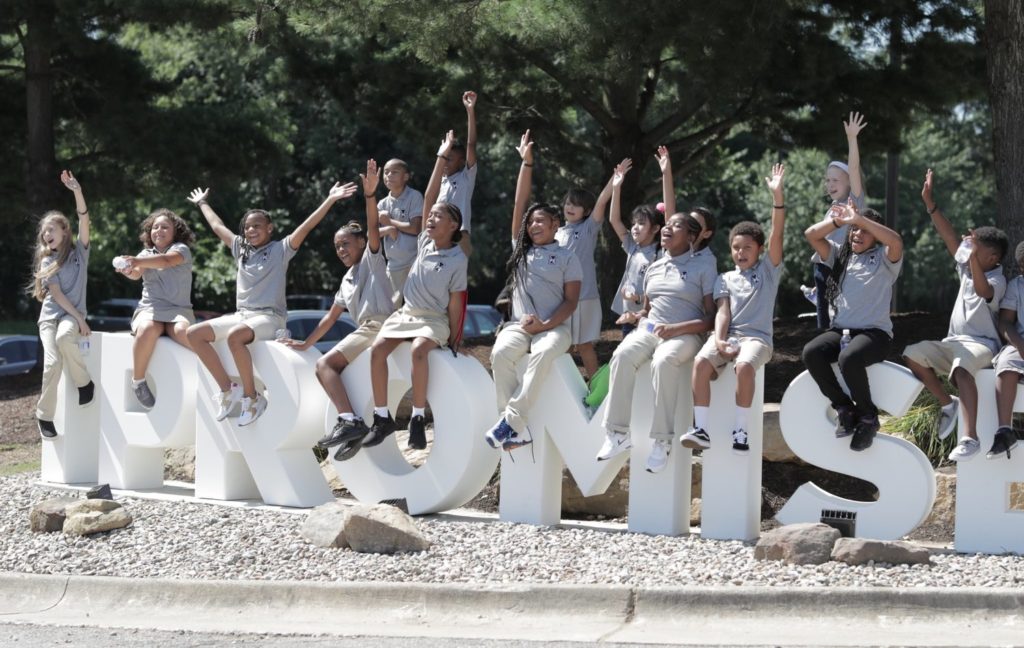 how it works
I Promise focuses on providing students with smaller class sizes, hands on STEM-based learning and daily breakfasts with teachers in addition to providing lunches and snacks every day for every child. They also use a "trauma-informed" approach to engaging students to show them a safe, supportive environment. This includes things like daily time for social-emotional learning and daily support circles after lunch to help kids unwind from recess and refocus on learning.
And though it's operated by the school district, school days at I Promise run from 9am-5pm July through May. The short summer break ensure that students do not fall victim to the "summer slide" backwards in learning that many kids experience during the typical 10 week period of time off.
The students aren't the only ones finding help from I Promise. Through the school's Family Resource Center, families are given access to a daily food pantry stocked with day to day necessities, GED classes for parents and caregivers and assistance for family members looking for employment.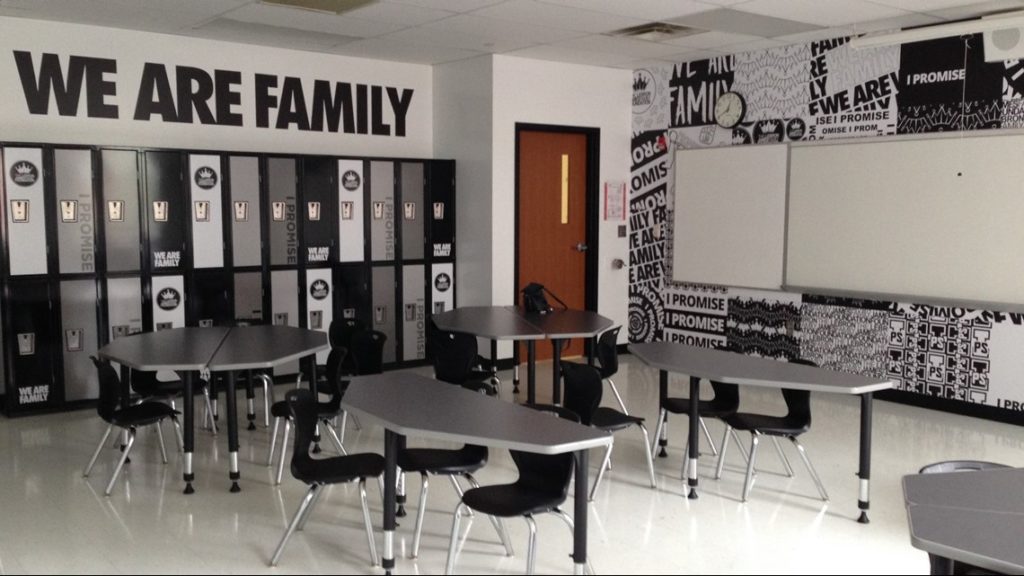 [white_box]
More in Philanthropy
Robert F. Smith, Sparkler of the Month for May 2019
Edible Schoolyard, Sparkler of the Month for April 2019
Repeat Roses, Sparkler of the Month for February 2019
read more >
[/white_box]
Impact
According to The New York Times, 90% of I Promise's inaugural class have met or exceeded individual growth goals in reading and math, putting them ahead of their peers across the district. Not only is that a remarkable achievement after only one year, but it also means that these same students, who were once identified as the worst performers in Akron public schools, are now playing an integral part in closing the area's achievement gap.
As much as LeBron James will be appreciated and remembered for his basketball career that spans three championships, three Finals MVP awards, four MVP awards and 14 All-Star appearances, I believe that it will be his work on the I Promise School that will be his greatest and most lasting achievement.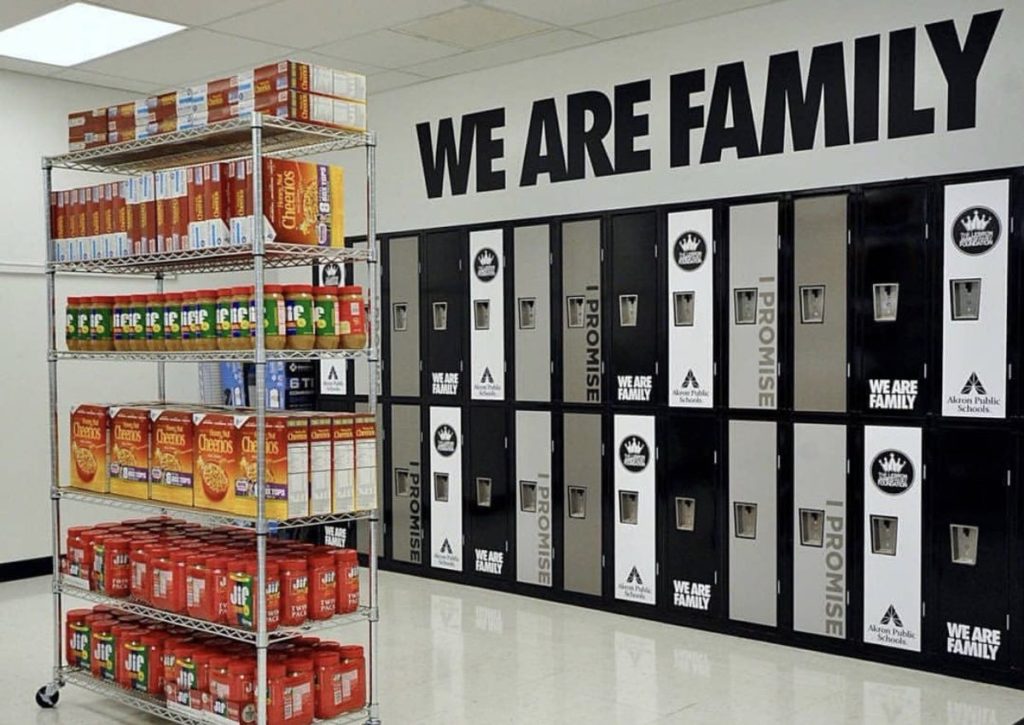 The I Promise School is not only changing the lives of its current students, but also those of the generations both before and after them – now that is the work of a king for sure. Thank you LeBron for giving the children of Akron the means necessary to succeed and achieve their dreams when others would have turned their backs. Now more than ever we need more LeBron's in the world.
Lastly, congratulations to this year's third and fourth graders at I Promise for their achievements and hard work this past year and good luck with the new school year in July!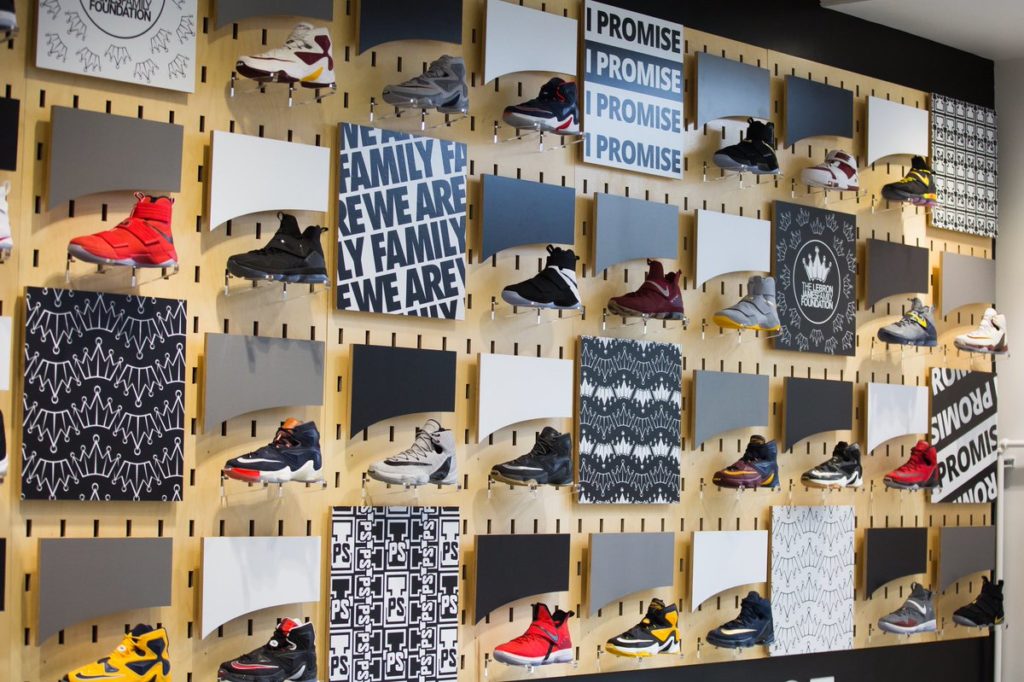 Choose to Shine
We'll highlight one new Sparkler every month. If you'd like to nominate a person or organization, send us your suggestions!
In the meantime, we'll take inspiration from those who choose to shine as we head into a new month. Let's work to make it brilliant.
Join our Community
For access to insider ideas and information on the world of luxury, sign up for our Dandelion Chandelier newsletter here. And see luxury in a new light.
Jillian Tangen is the Head of Research at Dandelion Chandelier. Formerly, she was a Senior Research Analyst at McKinsey & Co and Analyst at Shearman & Sterling. She is an avid fan of Nordic design, having owned an independent lifestyle store and sales agency focused on emerging Scandinavian design. Jillian lives in NYC and is married with three young children. She loves cross country skiing, the New York Rangers, reading, travel and discovering new brands.