Expensive designer luxury sneakers are a core part of mainstream fashion and culture. They've also become an accurate barometer of the many forces at work in society. That means you need to know about expensive luxury sneakers – even if you don't want to own a pair – if you hope to understand the current era. To lend a hand, our correspondent Julie Chang Murphy is breaking it all down. Here's what you need to know about expensive luxury sneakers and how to buy them. And what you need to know about the sneakerheads who love them.
It's on
Picture this: mysterious clues about an incredible upcoming event begin appearing. Slowly at first, and then in accelerating frequency. Social media is ablaze with chatter about the who-what-when and the how-do-I-get-in-on-this.
The moment comes. All the speculation was wrong. This Thing is epic. It's So Much Better than what anyone thought. Money is flying around. Hearts will be broken. It's. On.
Movie premiere? New retail store? New single, or whole new album? Rocket launch? Nope, nope, nope. And nope.
That's the sequence of events that played itself out in the past couple of weeks, with the crescendo building to a peak on August 2nd for the drop of a colorway of an expensive sneaker.
Specifically, the YEEZY Boost 350 V2 in "Semi Frozen Yellow" and "Butter," which showed up with a great deal of drama on the adidas website. It was accompanied by this message: "sale has started, we're now taking orders. Please hold tight for your chance to purchase the YEEZY Boost 350 V2."
The launch lasted for just one hour and 30 minutes from its 9:00A EST launch.
This, dear reader, is the life of a sneakerhead.
Sneakers have become a Barometer of Modern Society's Mood
The culture of sneaker fashion may seem like a niche market in the purview of teenagers with little relevance to the "rest of us." But make no mistake. Sneakers are not only big business, but part of the lexicon in the universal language of cool.
Join our community
For access to insider ideas and information on the world of luxury, sign up for our Dandelion Chandelier newsletter. And see luxury in a new light.
a reflection of social issues
There are a proliferation of collaborations with pop culture icons from the world of sports, music and fashion. They've elevated this practical, everyday shoe into luxury status symbols that are integral to American identity. More than any other item of clothing, athletic shoes can reflect what's happening in our society- bringing together, art, culture, fashion and even political commentary.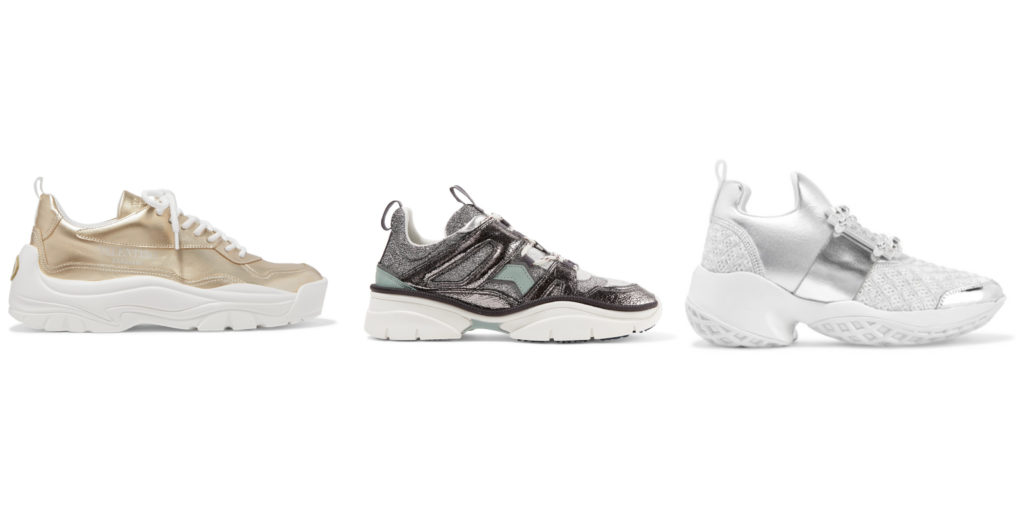 a high-ticket luxury item
Still scratching your head? This summer, even the storied luxury auction house, Sotheby's, got in on the action, recognizing the collectibility and innovative design of sneakers. Their auction with Stadium Goods, the first-of-its-kind, included highly-coveted sneakers by the dominant brands in the category.
A lot of 99 of the 100 sneakers sold for $850,000 and days later, the last shoe- a pair of 1972 Nike Waffle Racing Flat 'Moon Shoe' achieved an astounding $437,500, surpassing the pre-sale high estimate of $160,000. The lucky winner of the entire collection is Canadian businessman, Miles Nadal. We'll let you take a minute to Google him.
Luxury Lessons: What You Need to Know about Sneakers
Are you back? If you want to learn more about the world of sneakerheads, read on. We've got the low down on the go-to brands, the best online sources and must-know re-sale sites. You never know. Those Air Jordans your teenager wants to buy could be worth 6-figures one day!
A brief history of the humble sneaker
Ye olde Industrial Revolution. Funny how most inventions and phenomenons like picnicking and weekends seem to have their starting point here. You can add sneakers to the list.
The need for a sports shoe originated with the elite class, who were in the throes of a croquet and tennis craze. Thankfully, sports and leisure saw a gradual democratization and with Charles Goodyear's invention of vulcanized rubber a couple decades prior, the sneaker became an accessible shoe for the masses in places where a leather sole just wasn't cutting it.
the first celebrity sneaker
The first branded "celebrity" sneaker- which is still popular today- was hawked by semi-professional basketball player, Chuck Taylor. The shoe? The canvas and rubber "All Stars" of course. Its now iconic design has been largely unchanged since 1920. But instead of being worn as a basketball shoe, these are now popular with trendy young women who pair them with day dresses when they want to look effortlessly chic.
the sneaker becomes a fashion statement
Some credit the transcendence of the athletic footwear into the realm of fashion as originating with the 70's and 80's running and aerobics boom. Suddenly, everyone- including women- could incorporate sport into their lifestyle without being a professional athlete. Moreover, it was seen as an attractive quality. To be active was to be healthy and sexy.
Others point to urban street culture where young people of color in the basketball and hip-hop community changed the perception of sneakers from sports equipment to tools for personal expression. It's hard to deny the latter when so many ideas and trends from urban culture (slang, rap, fashion, etc. ) have eventually been culturally appropriated by mainstream white culture.
enter Air Jordan
The tipping point that most historians can agree on is the year 1986. That's when Nike issued the Air Jordan II, ushering in a new era in footwear. The minimalist design was elegant. It combined the worlds of luxury, fashion, sports and street culture into a shoe that practically sold itself as the phenom known as Michael Jordan soared above the courts on our televisions. The sneaker, with its "Made in Italy" labeling sold for a whopping $100, unheard of at the time.
The Sneaker Market today
Limited editions, collabs, and the rise of the drop
Since then, there has been an endless proliferation of limited edition sneakers and collaborations with au courant stars on the hip-hop scene. Kanye West, Drake and Travis Scott, for instance. Also athletic stars, like Steph Curry and Lebron James. And luxury fashion designers, including Off-White, Sacai and Alexander Wang.
Virgil Abloh's OFF-WHITE collection alone includes "remixed iterations" of the Air VaporMax, Air Presto, Air Max 90, Blazer, Air Max 97, Hyperdunk 2017, Air Force 1, Zoom Fly, and Chuck Taylor.
These covetable items have inspired infamous overnight camp-outs that wrap around the block. They've also spawned an entirely new industry of secondary marketplaces in stores and online, valued at $1 billion dollars.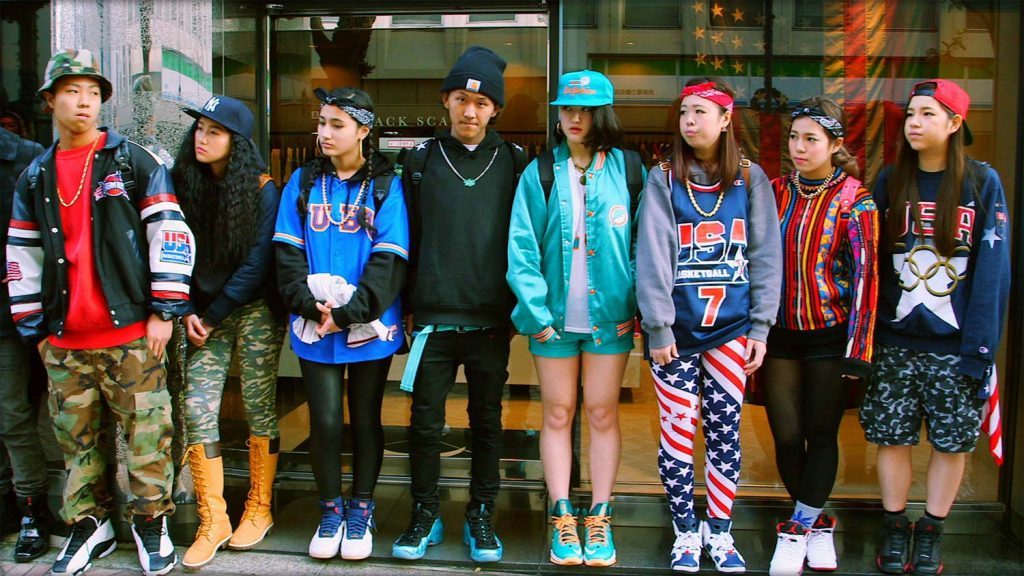 where to get sneaker news and buy new products
So where do the cool kids learn about the next hot shoe and where can they actually buy them? The most prominent sources are online blogs that detail everything happening in the sneaker head world.
The most noteworthy ones include Hypebeast, Sole Collector, Kicks on Fire, Sneaker News , Nice Kicks and High Snobiety. Even for novice sneakerheads, these sites provide serious eye candy and inspiration for lovers of design, technology and color.
Though these sites and their Twitter and Instagram feeds are available to anyone with an internet connection, getting your hands on one of the featured limited edition sneakers is not as simple as walking into your local mall's Foot Locker.
The latest collections from the most coveted brands and sub-brands- Nike, Air Jordan, Adidas, Yeezy, (and to a lesser extent, New Balance and Reebok) ,will often be released in limited quantities to the most prestigious retailers and locations. Scarcity is obviously part of the strategy– the supply will never quite meet the demand. That, in turn, fuels the frenzied, rabid following.
Want to get in this game?
If you're serious about collecting, you'll have to download the brand's apps to get in on pre-sale opportunities, and enter raffles to even have the opportunity to buy the latest release. And maybe even pay someone to camp out in front of the Nike store. It also pays to schmooze. We know of a sneaker enthusiast who has made friends with sales people at stores like Kith and Flight Club in NYC, to give him a heads up on orders coming in and set aside his size.
The resale market
If that sounds like too much effort, here's where the secondary market comes in. Whether it's the latest pair of Yeezy Boost 700s that slipped away from you this past March because you dared to be in a meeting, or a pair of O.G. Air Jordans that your parents wouldn't let you buy as a teen, resellers are here to help. Maybe you even have a pristine condition Air Jordan 5 Quai 54 Friends & Family in the back of your closet. You could turn a pretty penny. Just sayin'.
New York-based
Flight Club and Stadium Goods have the best reputations in NYC for vintage kicks. Flight Club, the most well-established, was started in 2005 and its walls are lined with nearly every Air Jordan, and hard-to-find collaboration shrink-wrapped on its walls. With locations in LA and in Miami, as well as a well-stocked online shop, this is usually our first stop when looking for THE ONE.
Stadium Goods is relatively new but is quickly cementing itself as a competitive player in the market. In addition to the high-profile Sotheby's auction, they also recently acquired funding capital from LVMH.
West Coast-based
On the West Coast, establishments like Rif LA have 3 locations in LA and San Francisco and frequently cater to the celebrity clientele. Their online inventory is deep and they also carry cult streetwear brands like Bape, Supreme and WTAPS. In Portland, aka Nike country, Index is the premier consignment shop with a ton of Nike and Jordan product, along with a deep stock of Adidas.
StockX
But the buzziest site these days is StockX. At face value, it is a "stock market of things" which has indices for Jordan, Nike and Adidas models on their home page and tickers running along the bottom. The real time prices are based on historical data and both buyers and sellers can see how much an item on the market sold for in the past and how much it is selling for right this second. It has brought much transparency and standardization to what used to be a mysterious process. They also have brick and mortar authentication centers in the States and in Europe, and are on the precipice of expanding worldwide and into even more luxury categories.
What You Need to Know about Sneakers
There you have it. What you need to know about expensive luxury designers and how to buy them. Do you think you have what it takes to be a full-blown sneakerhead or at least see the upside of the obsession? Like the Cinderella fairy tale, one shoe could change your life.
Join our community
For access to insider ideas and information on the world of luxury, sign up for our Dandelion Chandelier newsletter here. And see luxury in a new light.
Crediting her training as a cultural anthropologist at Wellesley College, Julie has immersed herself in various industries in the last 15 years including fashion design, event planning, fitness and even investigating police misconduct. Julie lives in NYC where she loves trying every ramen and dumpling restaurant with her husband and three children. She finds joy in bold prints, biographies of fierce women, kickboxing and spending way too long finding the perfect polish color to express her mood.
Join our community
For access to insider ideas and information on the world of luxury, sign up for our Dandelion Chandelier newsletter. And see luxury in a new light.