The Best Places in the U.S. to Go Apple-Picking
All products are independently selected by our editors. If you buy something, we may earn an affiliate commission.
Now that autumn has arrived, where are the best places to go apple-picking? Our correspondent Abbie Martin Greenbaum has curated a list of the best places in the U.S. to go apple-picking this fall.
where to go for the best apple-picking this fall
Fall is here, which means it's time for one of our favorite fall activities – apple picking! People sometimes go apple picking too late in the season, like in October or November. The best time to go is early to mid-September, when the orchards are really in their prime.
[white_box]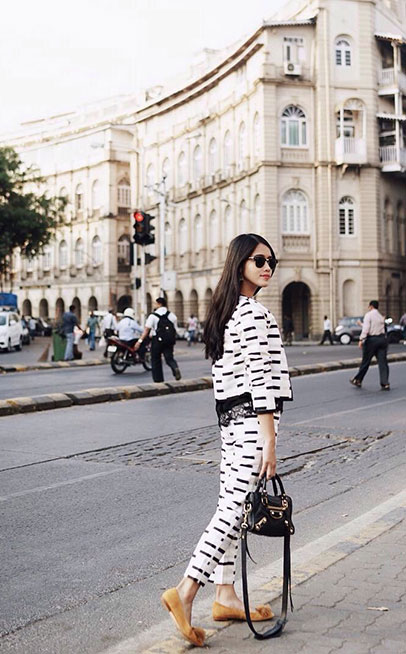 Join our community
For access to insider ideas and information on the world of luxury, sign up for our Dandelion Chandelier newsletter. And see luxury in a new light.
[/white_box]
And as we all know, there is so much more to apple picking than the juicy red (or green, or golden!) fruit. We've got corn mazes, hayrides, cider stalls and more in the mix.
Some apple-picking locations are perfect for kids and families – some of the trees have low branches so that the little ones can reach them.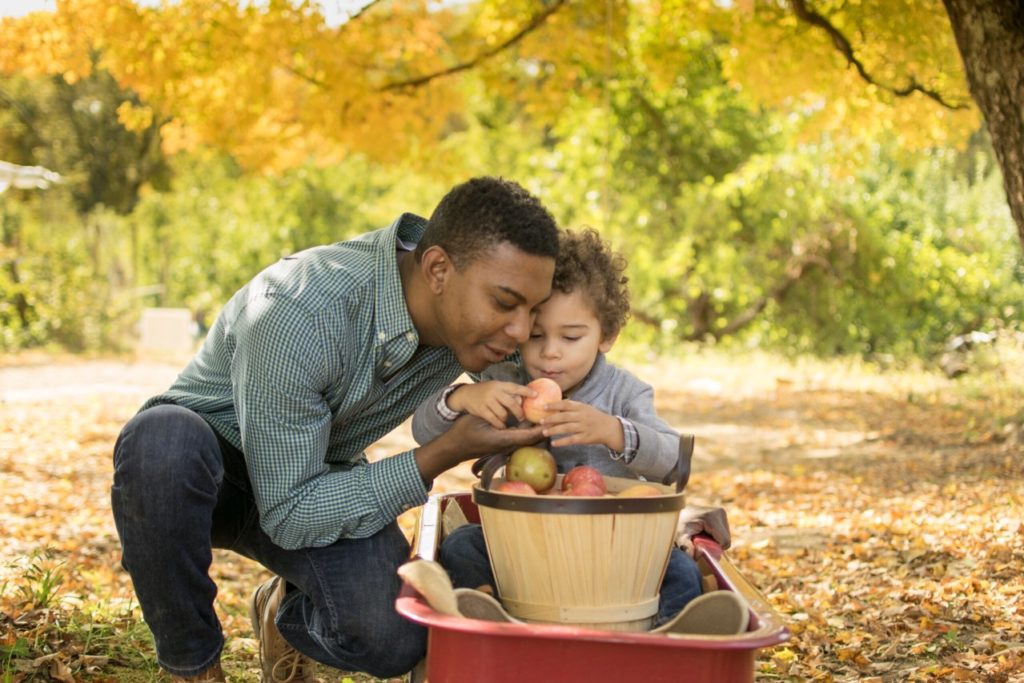 But you don't have to have a pint-sized companion to have a great autumn outing picking apples. The best apple orchards are also great places for an afternoon in the countryside with friends, or for a first date, or even for an outing with your posse from work. Some have apple brandy, gourmet food trucks, and well-stocked produce markets, making them perfect for foodies on the prowl.
[white_box]
Related Post
where is the perfect luxury autumn vacation destination?
read more >
[/white_box]
All you need for a great day of apple-picking – in addition to the right companions – is a clear sky, sturdy shoes, and an adventurous spirit. When you're ready, here are ten of the best places to go apple picking around the United States.
the best places in the u.s. to go apple-picking
1. Country Line Orchard, Hobart, Indiana
Country Line Orchard is the kind of place where you can expect to make memories that will last you all year long. Not only is there an enormous variety of apples available for picking. There is also pumpkin picking, sunflower picking, and even bee yurts where you can gather your own honey. There are campfires available to rent, and a small petting zoo – perfect for a child's autumn birthday. While you're there, enjoy a corn maze, a hayride, some of the best cider donuts you have ever tasted. Stick around and try the full lunch menu before you go.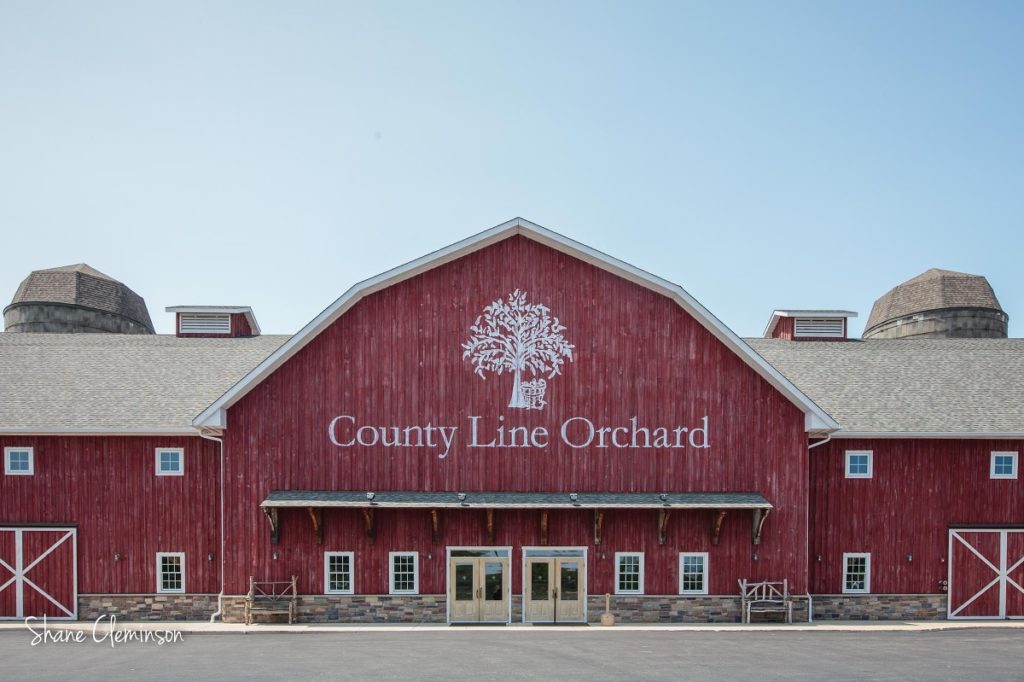 2. Applecrest Orchards, Hampton Falls, New Hampshire
Applecrest Orchards is the oldest continuously operating orchard in the US. And the largest one in all of New Hampshire.
[white_box]
Related Post
the best pumpkin spice treats you need to try this year
read more >
[/white_box]
At the turn of the century, an "apple train" would run weekly all the way from Boston, so that people could come and collect their produce. The orchard also grows berries, peaches, corn, pumpkins and other seasonal fruits and vegetables year-round. Go to experience the glorious scenery, drink some spiced cider and gobble up some of the market's fall-themed delicacies. Applecrest is also home to a regular series of events and festivals, concerts, pie-eating contests, barbecues and carnivals.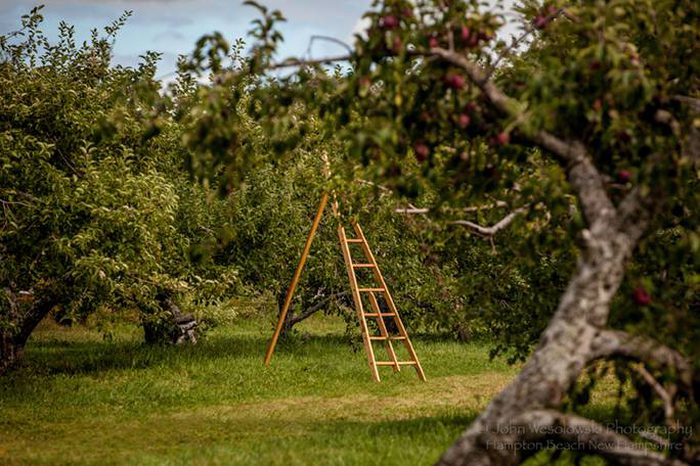 3. Shelburne Orchards, Shelburne, Vermont
Every September, Shelburne Orchards rises from its slumber to offer its immense selection of pick-your-own apples to its very happy customers. Expect hayrides and donuts of course, but also a tasting room for the orchard's own signature apple brandy. And if you are interested in growing your own apples (or plums!) Shelburne offers trees for sale, so you can recreate some of the magic in your own yard!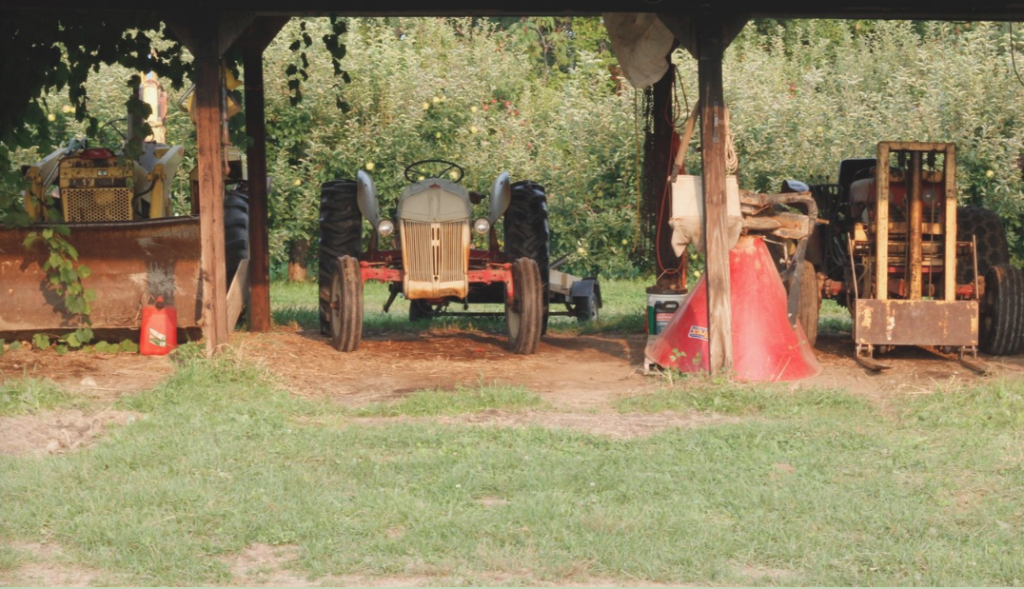 4. Honey Pot Hill Orchards, Stow, Massachusetts
The perfect place to host an epic birthday party or wedding, Honey Pot Hill Orchards has it all. Hayrides, mazes, pick-your-own fruit, and for anyone with a sweet tooth, some of the best caramel apples and cider donuts you will ever try.
[white_box]
Related Post
scented candles perfect for celebrating the fall
read more >
[/white_box]
Pick pears as well as apples, and come back in the summertime to pick up some blueberries. You will also be thrilled to know that an array of adorable barn animals claim residence on the farm. So you can pet some sheep, goats, bunnies and baby chicks before you go.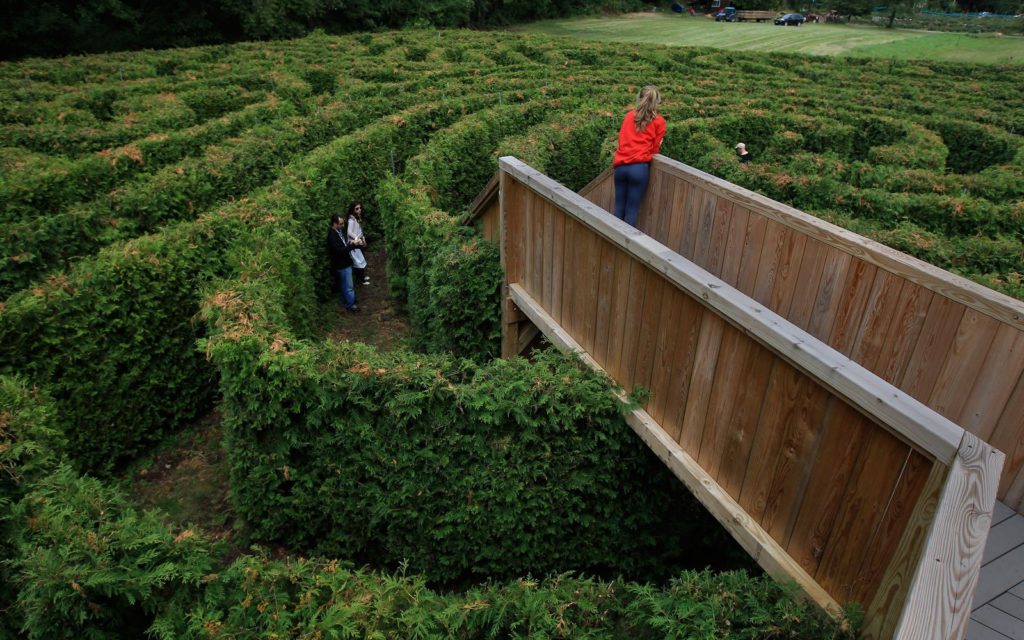 5. Lynd Fruit Farm, Pataskala, Ohio
As well as offering apples, Lynd Fruit Farm also grows berries, peaches and pumpkins for your enjoyment. Their market comes fully stocked with all your favorite fall treats, such as homemade salsas, dressings, butters and so much more. Come for the day and leave with enough fresh food to keep you snacking throughout the week. And of course, there are epic corn mazes and hayrides to entertain the whole family during your visit.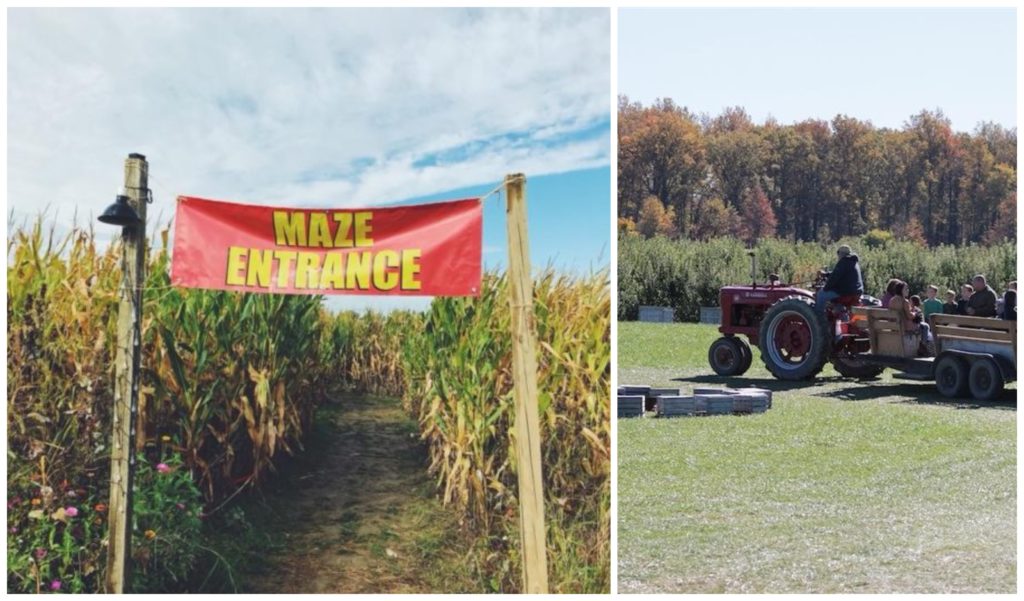 6. Kimmel Orchard and Vineyard, Nebraska City, Nebraska
Kimmel Orchard and Vineyard is more than just a place to pick apples. It is also an educational facility, offering hands-on, immersive learning experiences for children in the community. Little ones can learn all about agriculture, climate and soil while they spend time in the luscious orchard. Also on site are a nature walk and large playground, taking this from an orchard to a full fall experience.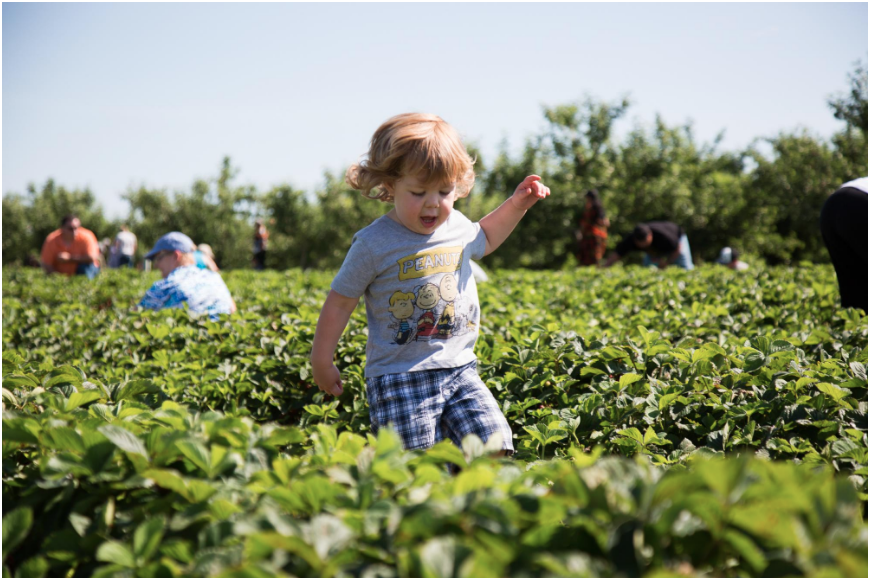 7. Bishop's Orchards, Guilford, Connecticut
Scenic Guilford is home to Bishop's Orchards, an enormous orchard of apples and pears. Climb aboard a hayride, traverse the corn maze, and then spend some time playing with the barnyard animals. Before you go, make sure to stop in the enormous market, which has plants, pumpkins and decorations available for purchase. There is also a gourmet food truck on hand serving lunch, which makes this a place you can spend the whole day. Bring the whole family and enjoy.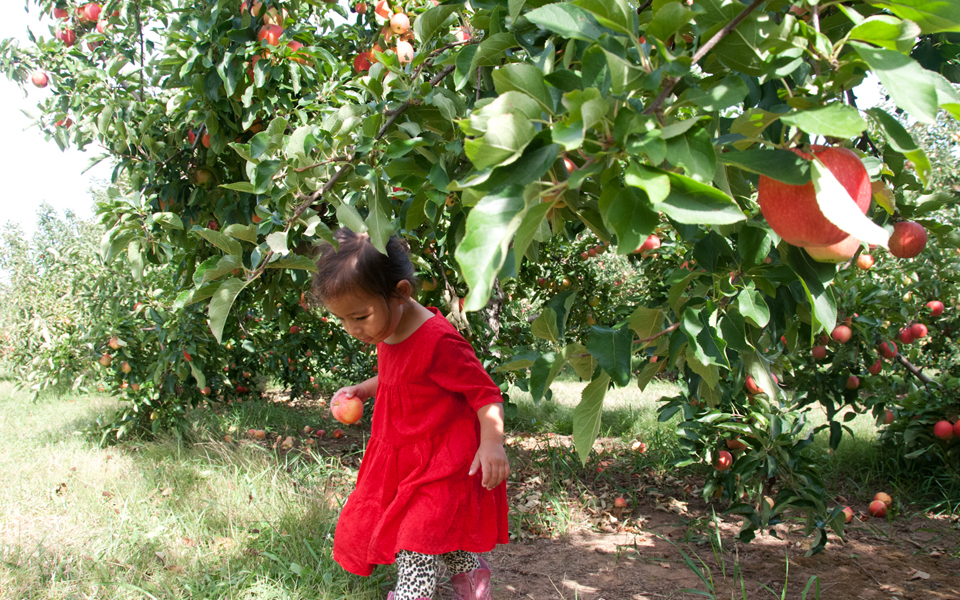 8. Apple Holler, Sturtevant, Wisconsin
Apple Holler is much more than an orchard – it's a farm, a restaurant, a bakery, and a place that brings the community together. Owned by the Flannery family for more than 78 years, it is the beloved home to many weddings, birthday parties and other events. Pick up an aromatic pie from the shop, snap some pictures on the goat bridge, and take a ride down their giant slide. Then come back around Christmas time, when they host plenty of North Pole-friendly events.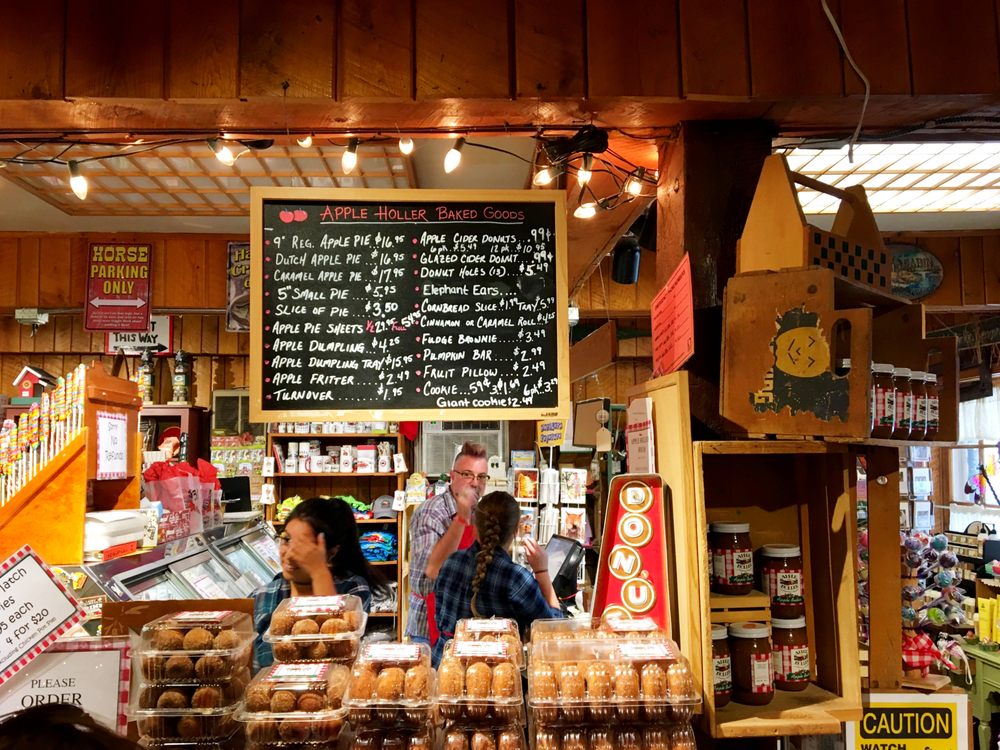 9. Pine Tree Apple Orchard, White Bear Lake, Minnesota
Pine Tree Apple Orchard is the place to experience fall in all of its glory! They offer pony rides, wagon rides, and corn mazes, all of which will help you to make the most of the season this year. Besides picking some first-rate apples, visit the bakery to enjoy all manner of fruit-based desserts – from pies, to cakes, to fruit-filled breads. Make sure to plan a return for their annual fall tennis match.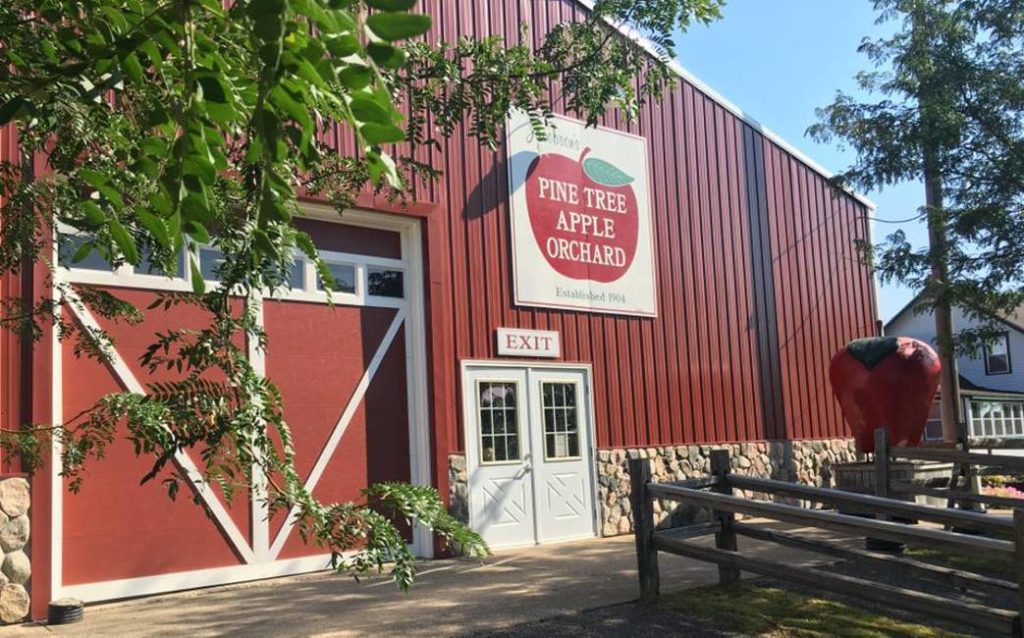 10. Plymouth Orchard and Cider Mills, Plymouth, Michigan
Originally opened in 1977 as a cider mill, Plymouth Orchard and Cider Mills is now home to a fully functioning pick-your-own orchard. As well as offering apples, cider and desserts – including fresh pies, cider donuts, and sticky candy apples – they also provide an assortment of recipes, to help you decide what to do with your apples once you have brought them home. They want to help you make their orchard a part of your day-to-day life, and so they also offer their facilities for rent, as well as a package of cider and donuts for you to take to your next office event (think Dunkin's Box of Joe and a dozen donuts, but a million times more gourmet). Farm animals and live music seal the deal, making this orchard one of our top picks.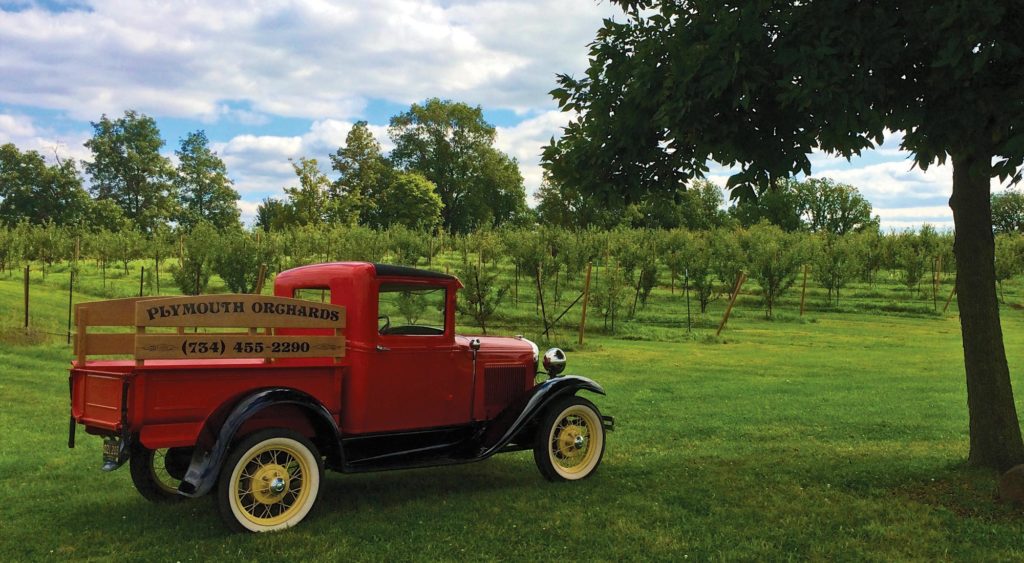 11. Wilkens Fruit & Fir Farm, Yorktown Heights, New York
Open daily starting in late August through mid-December, Wilkens Fruit & Fir Farm is one of the best apple-picking destinations in Greater New York. Just an hour away from Manhattan, it makes for a wonderful day in the countryside, and it's perfect for families with kids. Harvest season starts in August with peaches. Beginning in September, you'll find several varieties of apples. Pick-your-own pumpkins begins in October. There are hay rides to take you into the orchards, and a corn maze to explore. Once you're done, you'll find pressed apple cider, freshly baked pies, and Wilkens' famous apple cider donuts in the bakery shop. There are also lovely autumn gift items, and the White Hill Vineyard tasting room is a cozy spot where you can relax with friends. Be sure make a return trip for good old-fashioned choose-n-cut Christmas Trees just after Thanksgiving.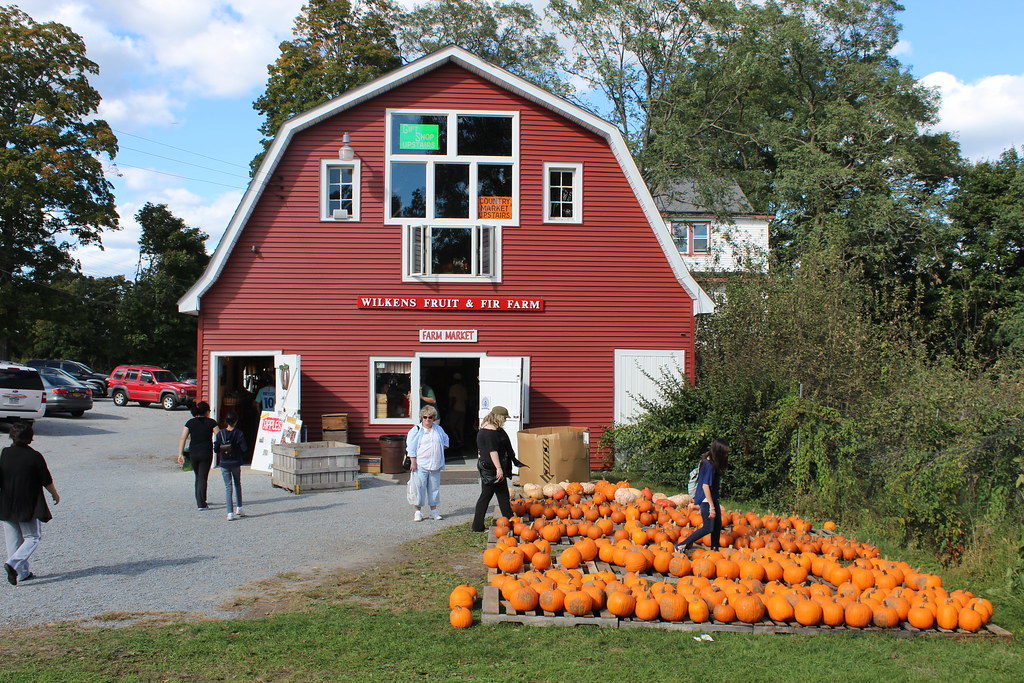 12. Harbes Family Farm, Mattituck, New York
The Harbes Family Farm & Vineyard on the North Fork of Long Island is famous for roasted super-sweet corn and a farmers market full of fruits, vegetables, pies and homemade goods. You'll also find a wine tasting bar, an interactive Barnyard Adventure, pick-your-own pumpkin patch, the Robin Hood Corn Maze, and hayrides. Over the season, the orchard offers 24 different varieties of apples. Take a ride on the Apple Express into the orchard. And then savor the cider donuts and hot apple cider as you toast to a perfect autumn adventure.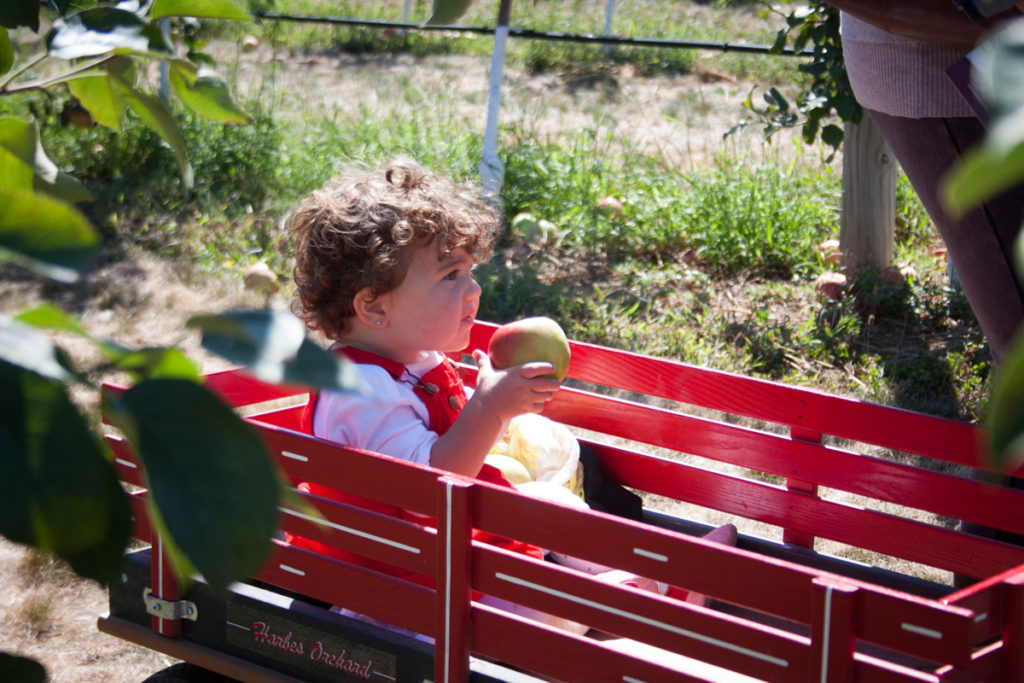 join our community
For access to insider ideas and information on the world of luxury, sign up for our Dandelion Chandelier newsletter here. And see luxury in a new light.
Abbie Martin Greenbaum grew up in New York City and currently lives in Brooklyn, where she drinks a lot of coffee and matches roommates together for a living. At Oberlin College, she studied English and Cinema, which are still two of her favorite things, along with dessert and musical theater. She believes in magic.