Where is the Best Luxury Shopping in Milan?
All products are independently selected by our editors. If you buy something, we may earn an affiliate commission.
Whether for Fashion Week, the winter holidays, Christmas or a summer vacation, you may be heading to Milan soon. And you may, at some point, be in the mood to shop. So where is the best luxury shopping in Milan? Here are our insider tips on the top 5 luxury shopping districts in Milan that we think you'll love. And the specific stores you should check out if you go. Consider it your trusted guide to luxury shopping in Milan.
insider tips on luxury shopping in Milan
There are many excellent ways to spend time in Milan. For many, though, at the top of the to-do list is luxury shopping.
If that's your objective, here are our insider tips on the best luxury shopping districts and stores that you really need to visit on your next trip to Milan.
Many of Italy's most storied fashion houses, from Prada to Dolce & Gabbana, were founded in Milan. Now, the northern Italian city is home to one of the big four Fashion Weeks and also to Salone del Mobile.Milano, an important annual international furniture fair held each April.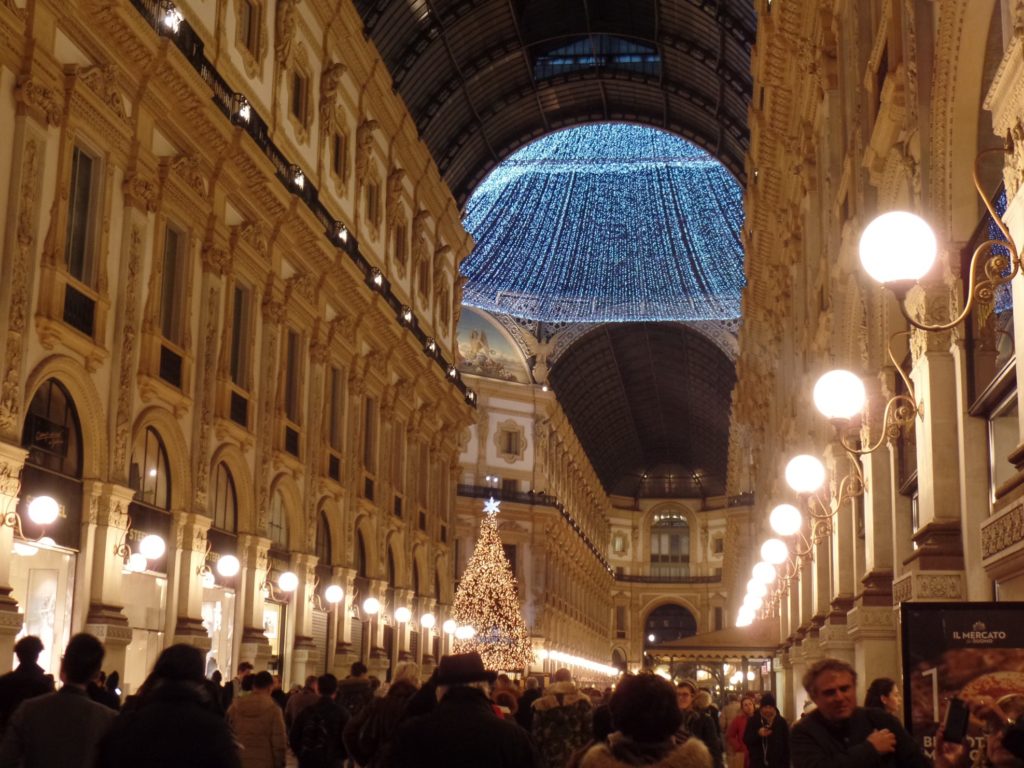 You'll find every global Italian luxury brand well-represented in Milan. Plus all of the French ones. In addition, beyond the sophisticated boutique storefronts, there are several chic designer hotels bearing luxury fashion names, like the Bulgari and the Armani.
There are also luxury boutiques from established and up-and-coming local Milanese designers, including The Attico; Blazé; A-lab; Come For Breakfast; La Double J; and home decor brand Fornasetti.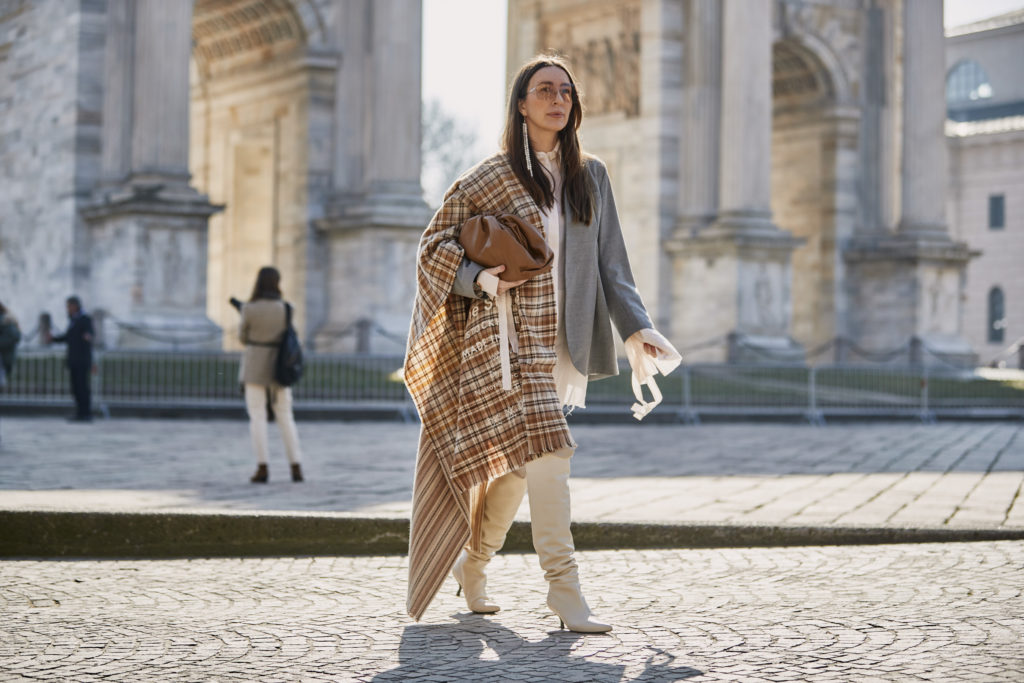 what to do before you get started
The biggest challenge of shopping in Milan is that there are so many choices and so little time. The FOMO can get so intense that it ruins your mood and the fun of being here.
So our first tip is to have a plan, and to pace yourself. Pick a neighborhood and a category (apparel, fragrance, home goods) and make that your focus for at least half a day. You'll be happier and more productive than if you try to buzz all over town doing everything.
And don't forget to stop for refreshments, because Milanese cuisine is incredible (saffron risotto is the local specialty).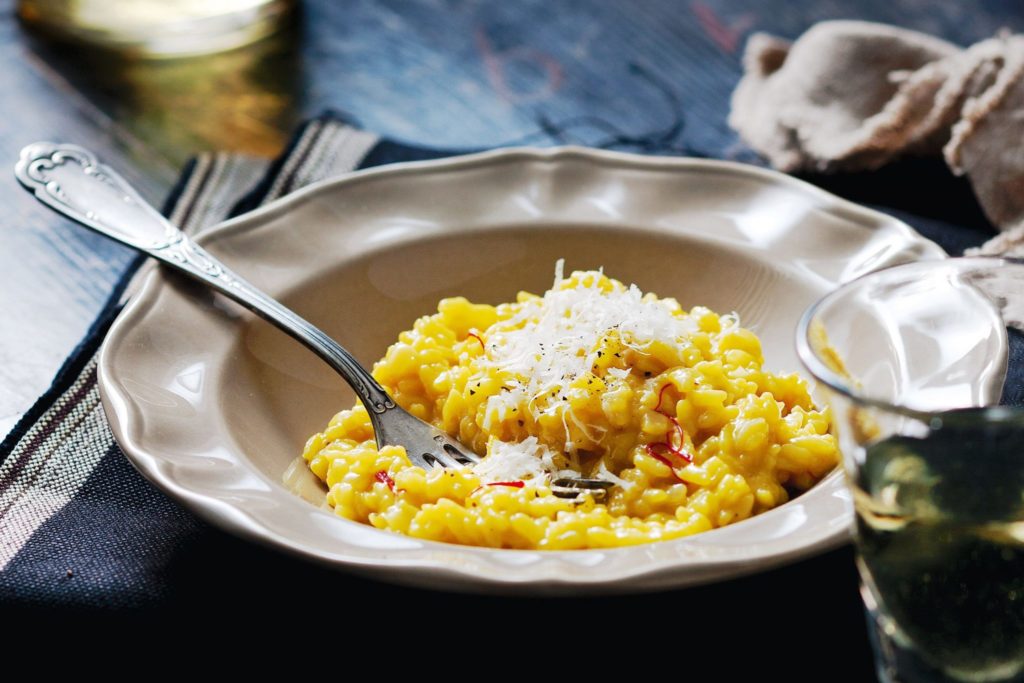 start with the local icons, then explore emerging neighborhoods
Depending on your personal style and income level, you'll be naturally drawn to certain shopping districts in the city.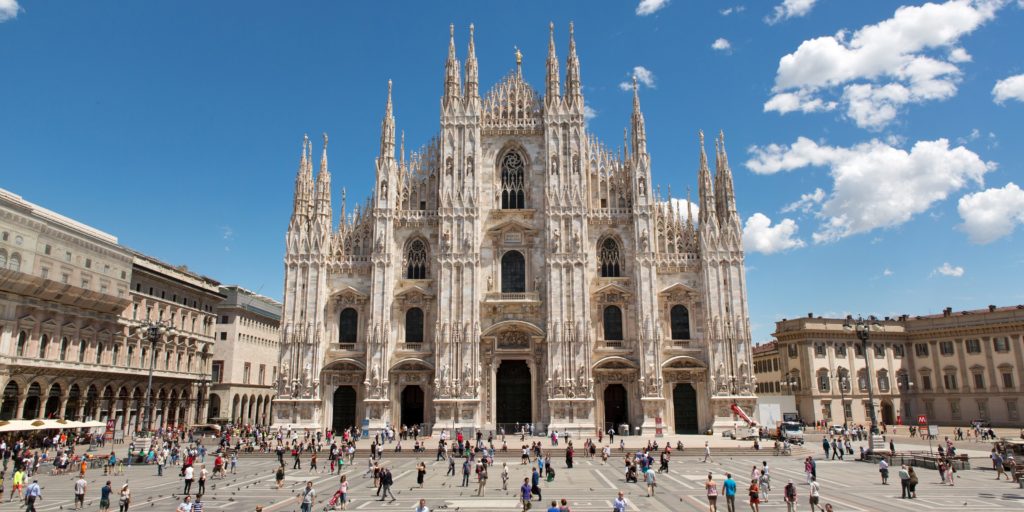 Overall, if you're looking for luxury, women's apparel and accessories, whimsy, cutting-edge retail formats and exquisite service, then this list is for you. There are 5 iconic shopping districts that you're going to love, and we've highlighted some of our favorite shops in each one.
Once you've hit these, you should head for the more bohemian Brera neighborhood for independent multi-brand boutiques like Antonia. Situated in a 17th century Italian Palazzo, it's considered to be one of Milan's most beautiful and influential stores.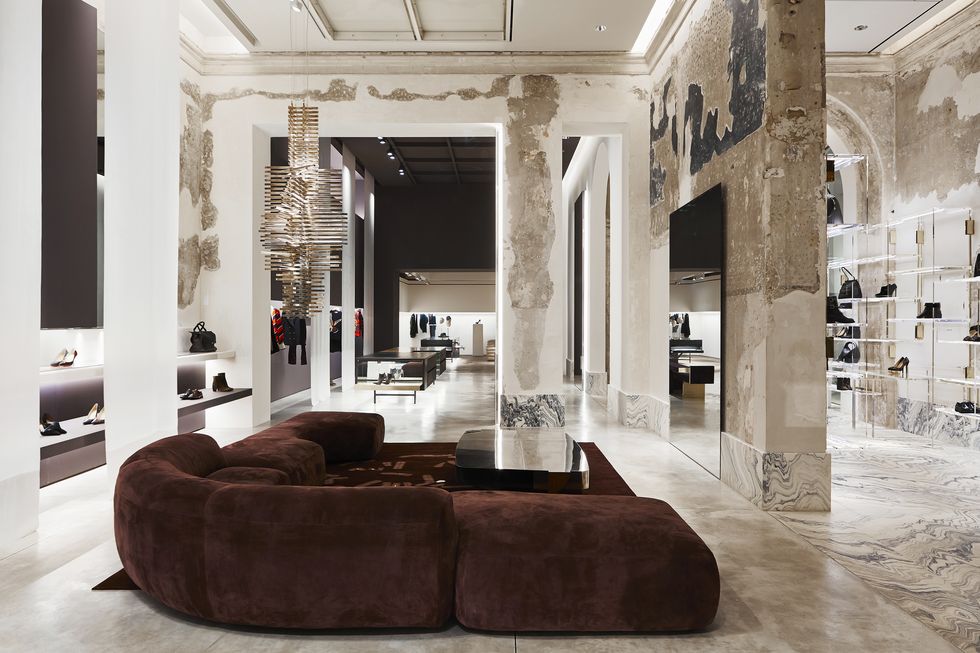 And if you love shopping for vintage goods, Milan is a wonderful place to explore. But those are for another day (and another post).
the best luxury shopping in Milan
Here's our simplified guide to luxury shopping in Milan – these 5 iconic destinations are where you should start.
1. The "Quadrilatero d'Oro/Quadrilatero della moda"
Milan's Quadrilatero d'Oro/Quadrilatero della moda – the "golden quadrilateral" – is made up of a tangle of streets located just north of the Duomo. Four thoroughfares define the boundaries of this ultra-luxurious shopping district: Via Montenapoleone; Via Allessandro Manzoni; Via della Spiga; and Corso Venezia.
In addition to the ateliers of many of the Italian design houses, in the Quadrilatero d"oro della moda you'll also find house museums, historic churches, and other cultural treasures interspersed among the glittering retail stores.
Via Montenapoleone
Via Montenapoleone is the essential destination for luxury shopping in the city. Here, you'll find flagship stores for Gucci, Valentino, Bottega Veneta, Salvatore Ferragamo and FENDI. The day we bought our first Giorgio Armani suit from the flagship on this street, we knew we had arrived as a real Boss Lady.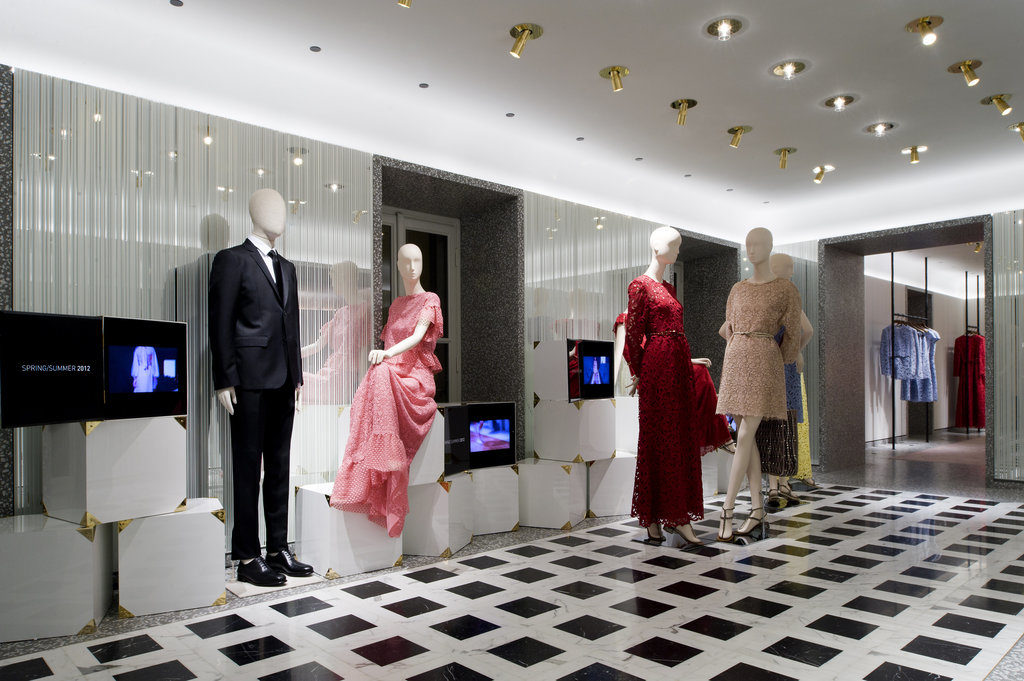 Speaking of refreshments, the marvelous Milan outpost of Pasticceria Marchesi, owned by Prada, is on this street. While the brand has just opened in Mayfair in London, and may expand further, this is the original shop, founded in 1824. Trust us: you definitely want to stop here.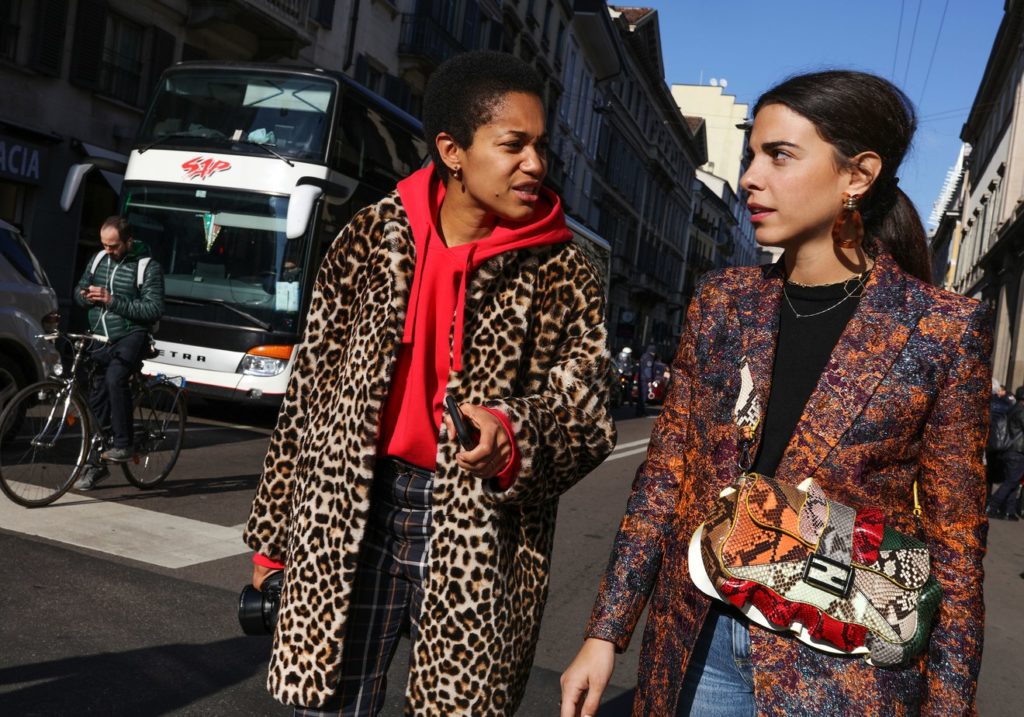 Via della Spiga
On Via della Spiga, you'll find Prada, Agnona, Bvlgari, Malo, Tod's and Hermes, among other global brands.
It's also where you'll find the only standalone retail store for home decor brand Fornasetti. Monochromatic walls and gold accents serve as the backdrop for classic furniture, accessories, and home fragrances.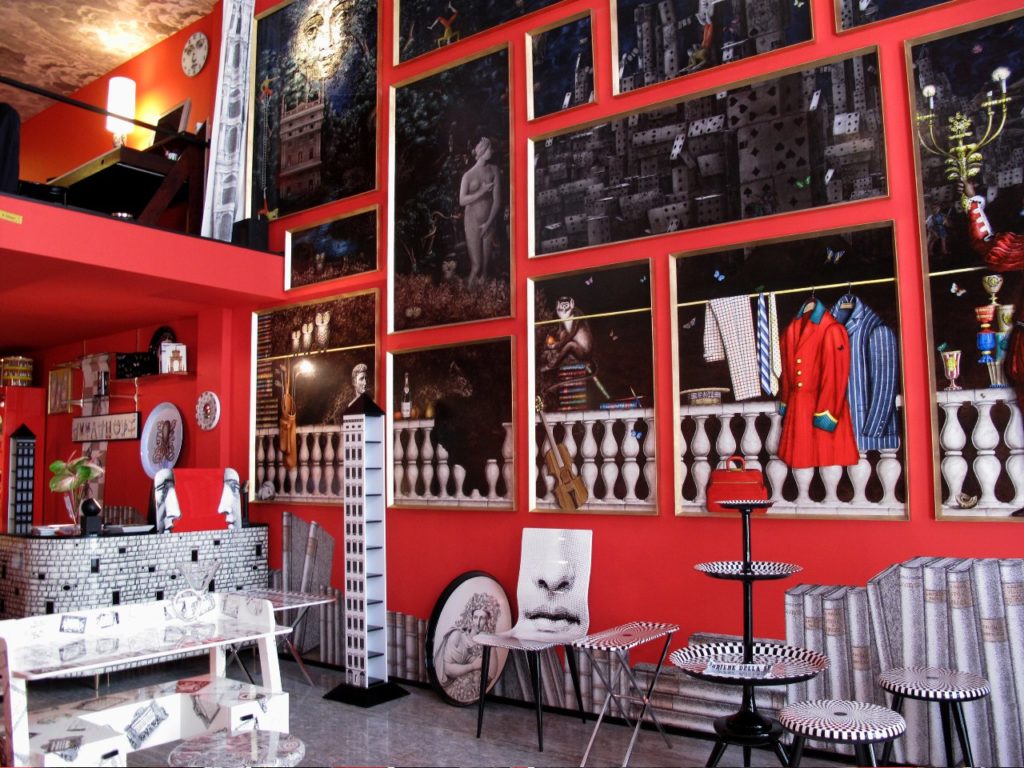 Carlo Moretti opened its flagship store on Via della Spiga in 2014. Serving as a workshop and showroom, the space displays the Carlo Moretti collection in its entirety, as well as historic art pieces culled from museums around the world.
Corso Venezia
You'll find Woolrich, Scandinavian brand Cos, and Missoni on Corso Venezia.
It's also home to Stone Island, a mainstay of European street fashion for over thirty years. The brand's Milan flagship is a testament to the label's philosophy of pioneering, technical garments.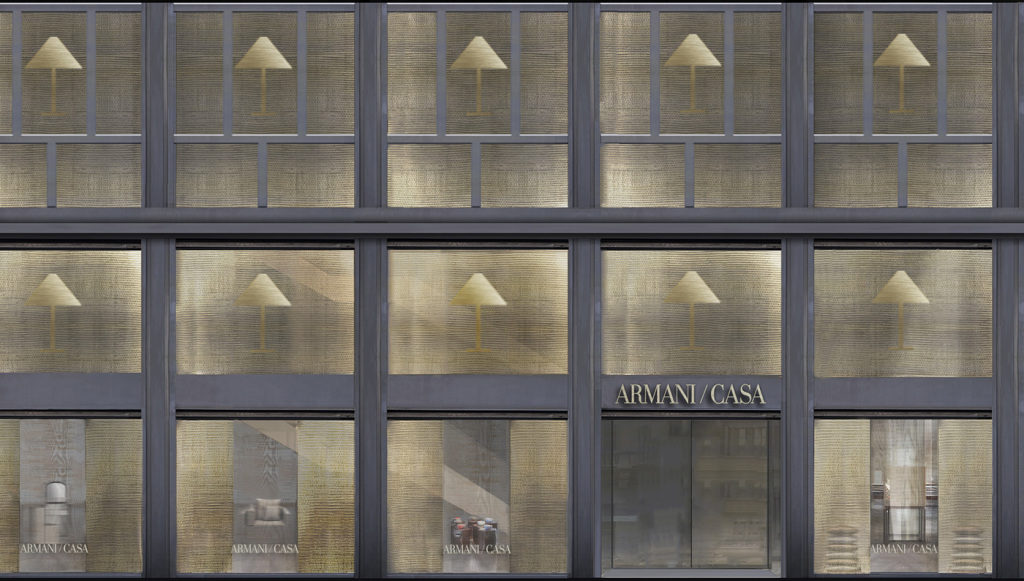 Among other design and home interior shops, you'll find the flagship Armani Casa boutique on Corso Venezia.
2. Porta Nuova
Known as Milan's business district, the Porta Nuova is one of the more architecturally-contemporary areas of the city. One of the more fanciful ones is the Bosco Verticale (Vertical Forest), a pair of apartment blocks covered on all sides with trees.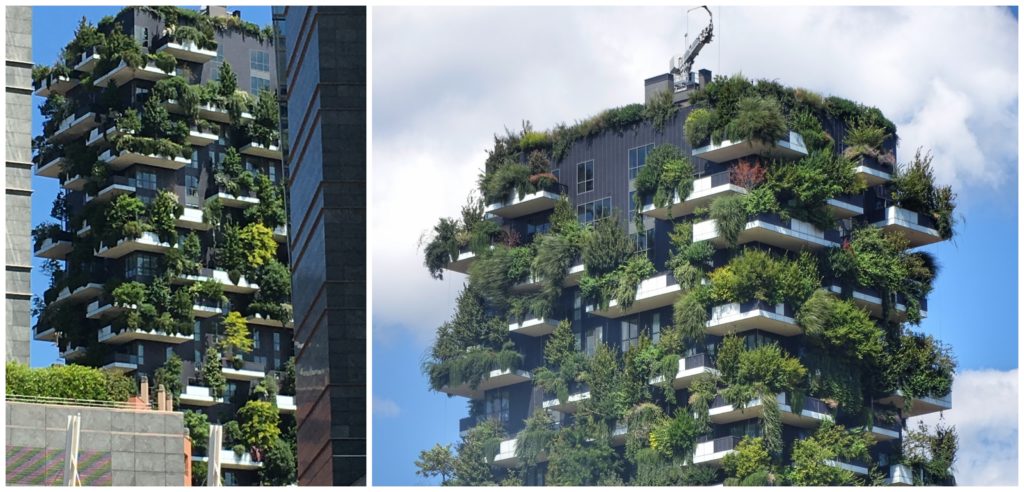 You'll also find a number of edgy fashion flagships, including Maison Margiela, Moschino, Y-3, Vivienne Westwood and Christian Louboutin. Design store BassamFellows is also in this neighborhood.
But the most notable of all is specialty luxury boutique 10 Corso Como.
Credited as being the first "concept store," and founded almost 30 years ago, 10 Corso Como is the brainchild of former fashion editor Carla Sozzani. Initially, she intended it to be only an exhibition space where she was hoping to create a "living magazine."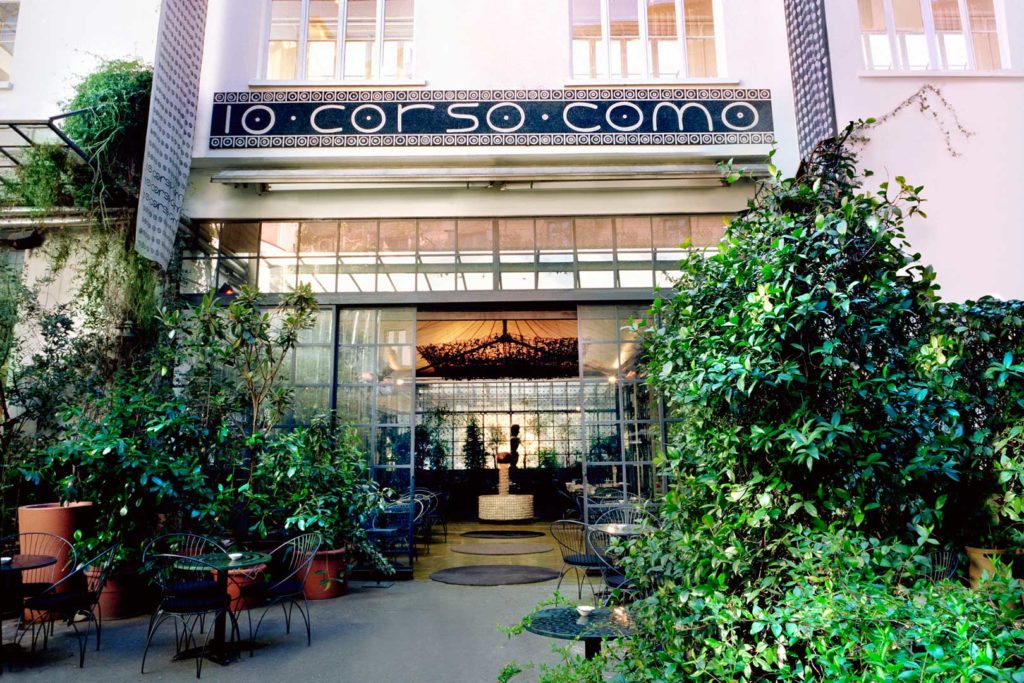 Now in addition to a curated range of new and vintage fashion and home goods, you'll find a coffee shop, a restaurant, a boutique hotel, an art-book shop, and a gallery. The two-story space also has a private garden and a roof terrace.
3. Galleria Vittorio Emanuele II
One of the oldest shopping malls in the world, first conceived in 1861 and 12 years in the making, the Galleria Vittorio Emanuele II is a magical must-see. From its mosaic floor, to the plaster and granite walls and glass roof, it's a stunning way to experience shopping and dining in Milan.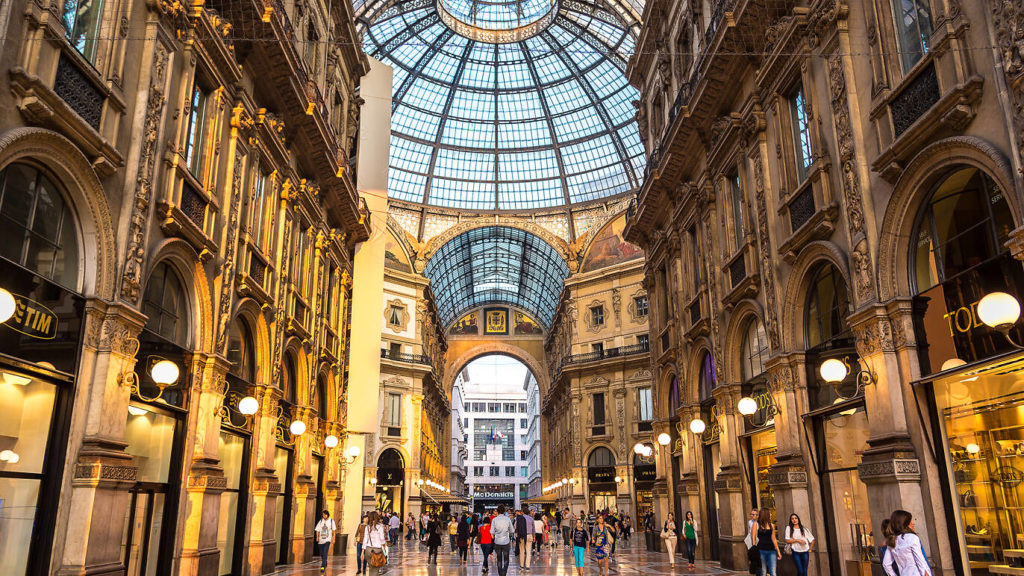 At one end of the arcade you'll find La Scala, Milan's opera house. At the other end is the city's stunning cathedral, il Duomo.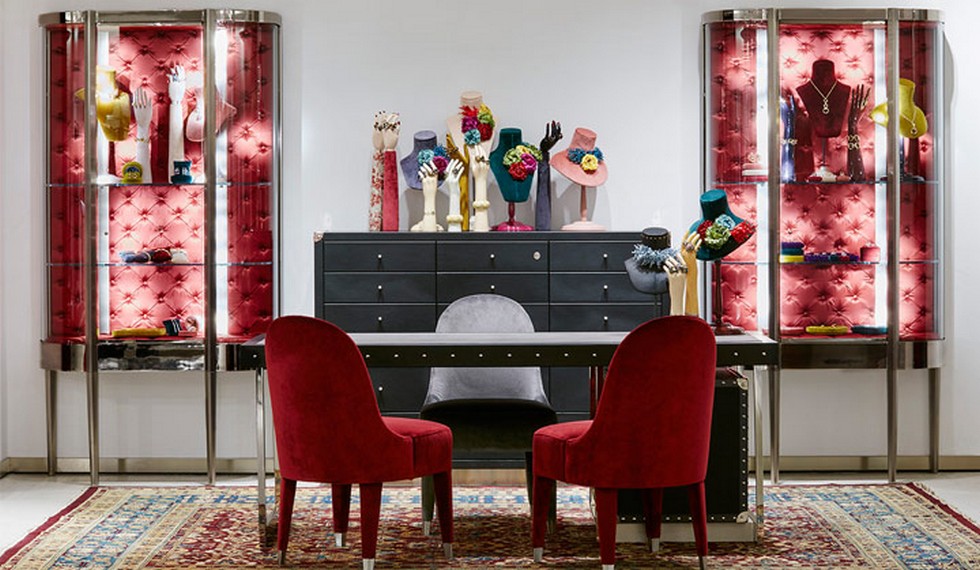 The galleria space hosts stores for Prada, Versace, Armani, Gucci, Swarovski and Louis Vuitton. One of our favorites here is the photogenic Rizzoli bookshop. It's a bibliophile's dream.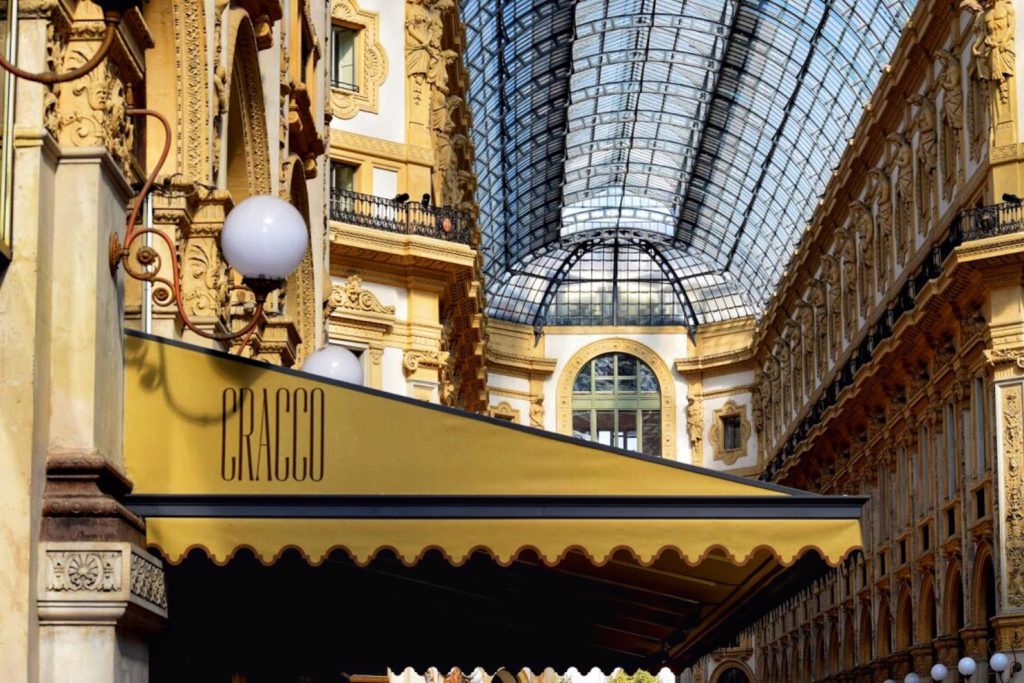 4. Corso Vittorio Emanuele II
Corso Vittorio Emanuele II is a broad pedestrian road that connects the Piazza Duomo to the Piazza San Babila. In addition to its elaborate porticoes and clothing and accessories boutiques, you'll find the luxury department store La Rinascente, "Milan's answer to Harrods."
The department store has been around for 150 years, and features 11 floors of women's, men's, and children's wear as well as beauty, jewelry, and accessories.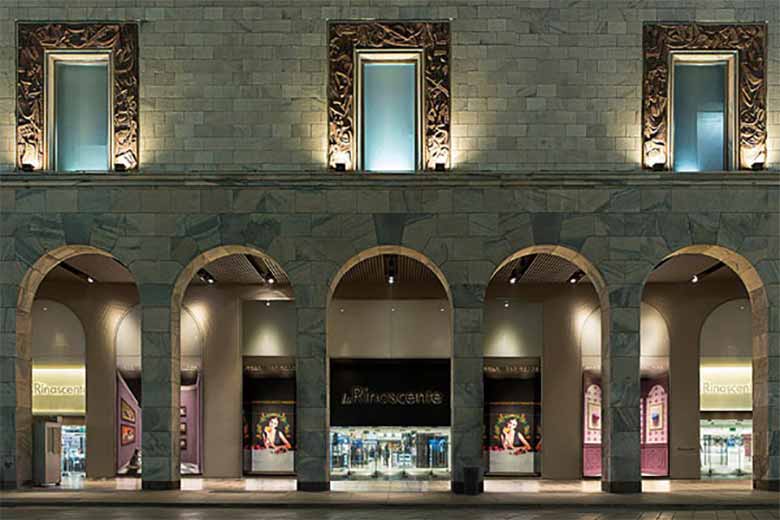 Don't miss the Food Hall on one of the upper levels, which offers one of the best views in town of the Duomo.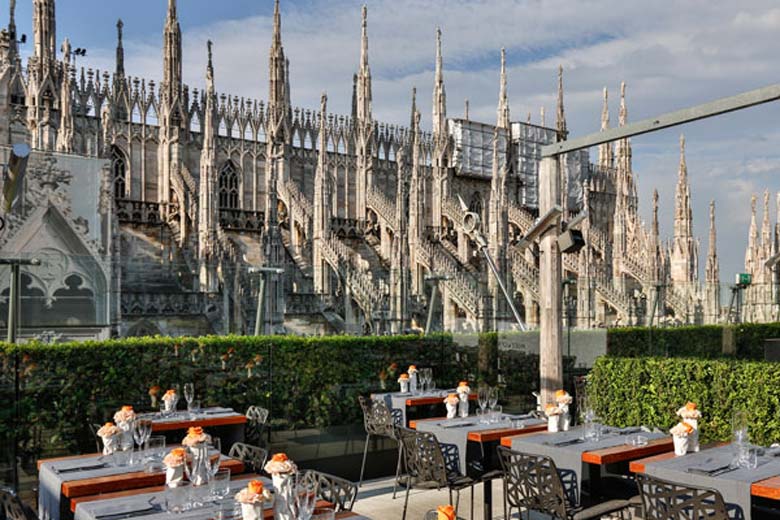 5. Cinque Vie
For a unique and authentic experience of Milan, head to a place where you'll find Roman ruins, museums, cloisters, courtyards and beautiful churches nestled along charming, narrow streets.
The Cinque Vie district is in the historic, medieval heart of Milan. It takes its name from the fact that 5 streets meet in one point here. During the Roman era, the crossroad was known as "cinque vie," or "five streets." Now, in addition to cultural and historic treasures, it has become home to fashion boutiques, as well as art galleries and antique shops.
One is the beloved boutique Wait and See, where Umberta Zambeletti offers a curated selection of clothing, accessories, objects, stationery and vintage pieces from all over the world.
Lizard Concept Store in Cinque Vie is a small, tightly curated boutique selling womenswear and decorative objects.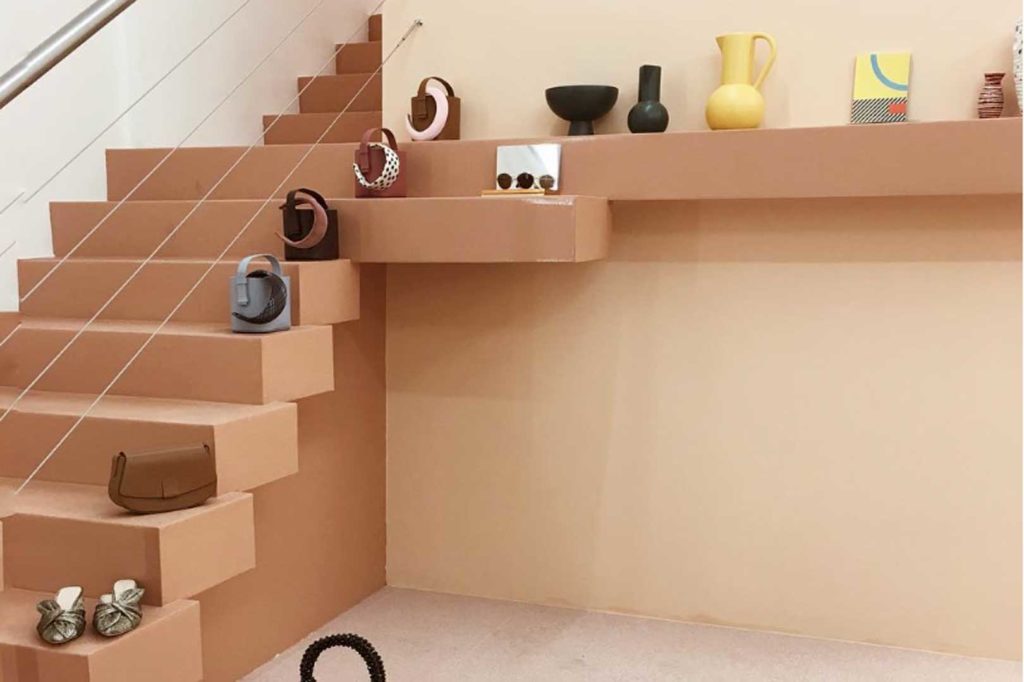 Also in this neighborhood? One of Europe's finest food emporiums, Peck, which has been offering prepared foods, produce, meats, pastas, and cheeses since 1883.
the top luxury shopping districts in Milan
That's it! Our picks for the top 5 luxury shopping districts in Milan. Where will you start your retail adventures on your next trip?
join our community!
For access to insider ideas and information on the world of luxury, sign up for our Dandelion Chandelier newsletter here. And see luxury in a new light.