Celebrating Good Deeds: The September Sparkler of the Month
All products are independently selected by our editors. If you buy something, we may earn an affiliate commission.
Sparklers is a monthly series that highlights those spreading light in the world. We're celebrating good deeds and those who choose to shine in September 2019. Kudos to the Sparkler of the Month: UK charity Smart Works, which provides free clothes (including a capsule collection from Meghan Markle) and interview training to unemployed women in need.
celebrating good deeds in september 2019
Every day, people choose to shine in ways large and small. These moments of grace and generosity don't always get reported on, and unfortunately, they can be quickly forgotten. So we're celebrating good deeds and kind acts in September 2019. Because sometimes good news and kindness are the sweetest luxuries of all.
[white_box]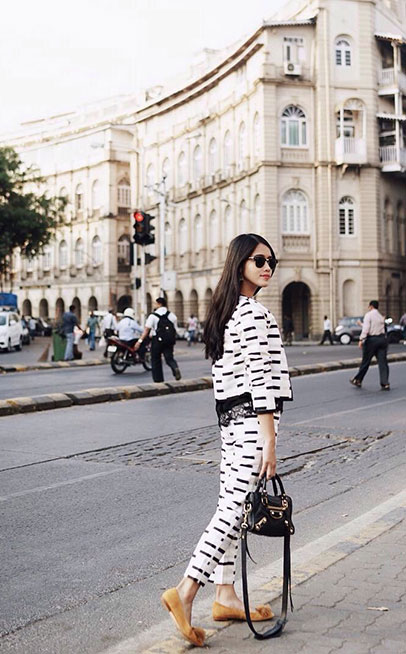 Join our community
For access to insider ideas and information on the world of luxury, sign up for our Dandelion Chandelier newsletter. And see luxury in a new light.
[/white_box]
Each month, we shine a light on an organization or an individual spreading light in the world. Our Sparkler for the month? This September, we're celebrating the good deeds of Smart Works. For helping underprivileged women dress and prepare for job interviews, hats off to Smart Works.
the september sparkler of the month: smart works
In case you missed it, on September 12th the Duchess of Sussex debuted her clothing collection of women's work wear. This isn't your ordinary famous person's pet fashion project though. Meghan Markle's capsule of workwear pieces was created in collaboration with four different British clothing brands to benefit the charity Smart Works.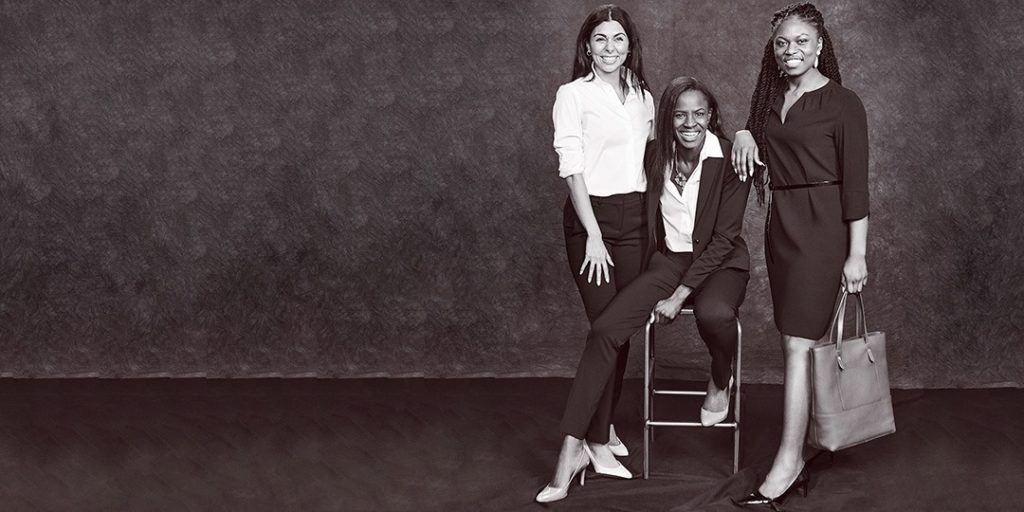 The collection, called the Smart Set, includes a Marks & Spencer crepe shift dress ($32), a tote bag from John Lewis ($138), a Jigsaw blazer ($245) and matching slim-fit trousers ($148) and a classic white button-down ($125) from designer Misha Nonoo. Each of the pieces are simple, versatile and easy to wear. Even better? For every piece purchased, one will be donated to Smart Works.
Now that you have the DL on Meghan's new collection, what is Smart Works and why is it one of her favorite charities?
the origin story
Smart Works began as part of the US based charity Dressed For Success which provides free professional attire for low-income women in need of support in their job-search and interview process.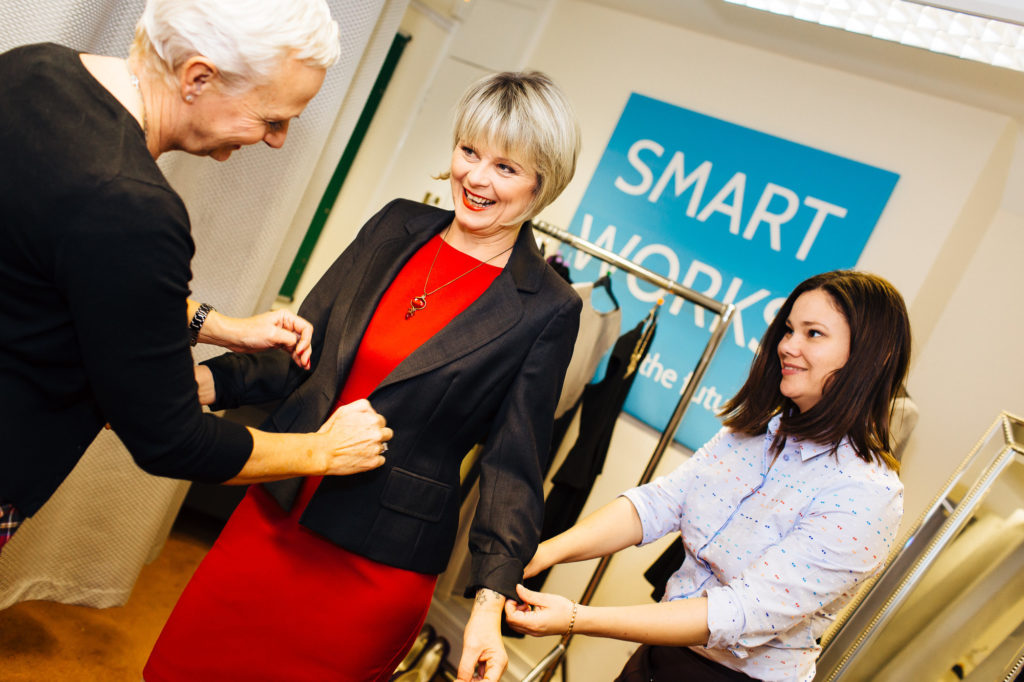 In 2013 however, the London arm of the charity made a decision to grow its UK based operations under the new brand of Smart Works. So that they could better serve the needs of underprivileged women looking to enter and reenter the job market in the UK.
[white_box]
More in Philanthropy
Robert F. Smith, Sparkler of the Month for May 2019
Edible Schoolyard, Sparkler of the Month for April 2019
Repeat Roses, Sparkler of the Month for February 2019
[/white_box]
With their newfound flexibility, Smart Works opened its first physical location in North London, in 2013. Today, it remains the charity's HQ and busiest location. A second center in West London followed shortly after.
Currently, Smart Works operates across seven locations in the UK: North London, West London, Edinburgh, Greater Manchester, Reading, Newcastle and Birmingham.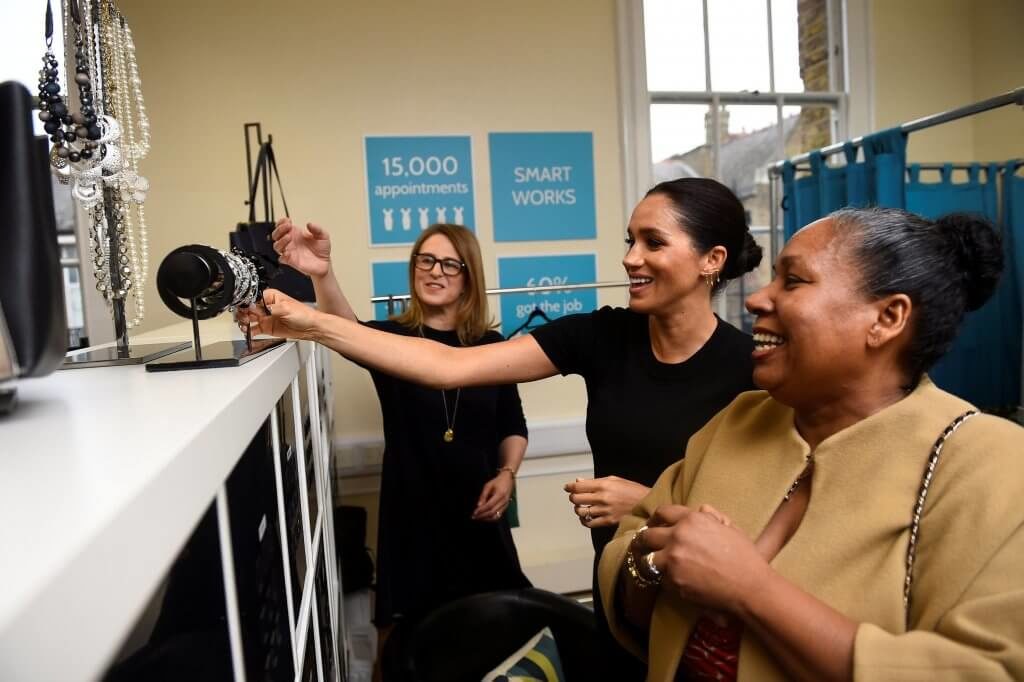 the mission
Smart Works was built on a simple idea. When a woman looks and feels her best, she is more likely to succeed. The organization has friends in high places to help test the impact of a work wardrobe. Brands like Burberry, Hobbs, Whistles, Joseph and Marks & Spencer, as well as many individuals, have donated clothing appropriate for work.
With further support from the charity's many volunteers and its official Royal Patron, The Duchess of Sussex, Smart Works is able to provide women with free professional attire suitable for their upcoming job interviews.
Interview clothes aren't all that Smart Works is providing, though. The organization also helps long-term unemployed and vulnerable women regain the skills, confidence and tools to succeed at job interviews. The group provides free interview and career coaching. The women not only look the part. They are also more skilled at demonstrating their readiness for a potential new role, too.
how it works
At the heart of Smart Works is their two-hour dressing and coaching service. Each woman is given a personal styling session with two volunteer stylists. Past styling volunteers include the Duchess herself.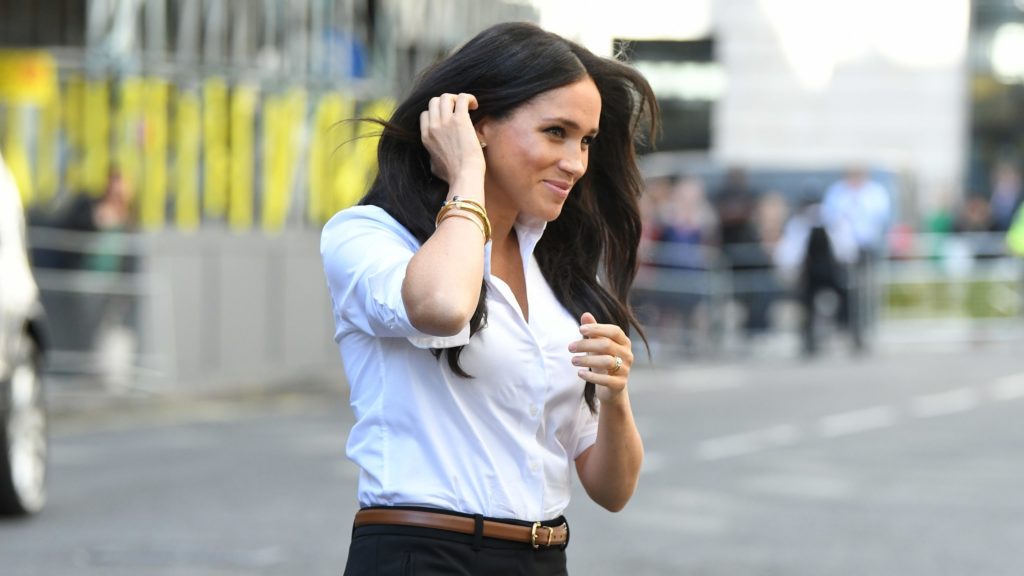 The result is a free interview-appropriate outfit. And accessories hand-picked for the specific job interview that is given to the candidate to keep. Stylists work with each woman to make sure that they look fabulous and feel confident. Smart Works has everything the women need, no matter their size, or the season.
After getting dressed by stylists, each woman receives a one-to-one interview preparation and coaching session with an experienced HR professional or senior manager. The focus of these sessions is on helping to increase awareness of their strengths, how to effectively answer typical interview questions and what to expect during the interview process.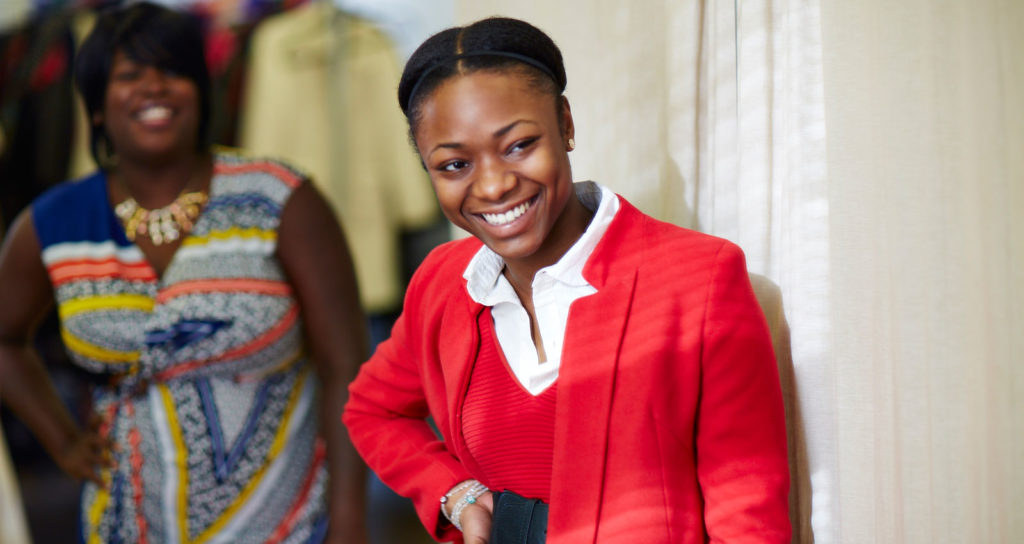 Following a successful interview, each woman is invited back for a second dressing session. There, they receive five additional pieces of clothing to create a capsule working wardrobe to see them through until their first paycheck.
impact
If there's one word to describe the results of Smart Works' work, it would be transformational. Half of Smart Works' clients are from an ethnic minority, have been long-term unemployed, and have been unsuccessful with a large number of job applications.
Despite these prior disappointments, 60% of the women who visit a Smart Works center are offered a job. In addition to providing complete outfits for job interviews and interview prep, beneficiaries can also join the Smart Works Network. It meets every month to further their professional and personal development. The goal is to see them through the next stages of their career goals.
Since its inception, Smart Works has supported over 15,000 women, using the power of clothes and confidence to make a woman feel her best and to help her succeed in job interviews. This year, they aim to dress 3,500 women across their seven locations.
Thank you, Smart Works, for helping women regain the confidence they need to attain their career goals and life dreams.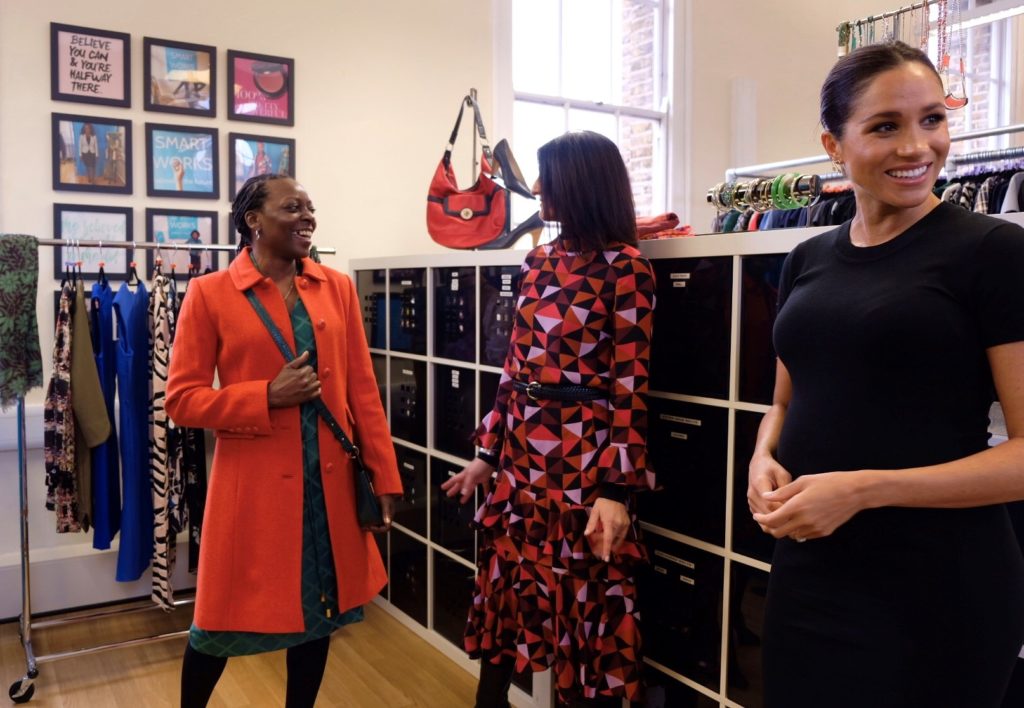 If you are interested in supporting Smart Works, you can of course shop Meghan's sleek limited edition capsule. Or visit their website at https://smartworks.org.uk/.
choose to shine
We'll highlight one new Sparkler every month. If you'd like to nominate a person or organization, send us your suggestions!
In the meantime, we'll take inspiration from those who choose to shine as we head into the rest of the fall. Let's work to make it brilliant.
join our community
For access to insider ideas and information on the world of luxury, sign up for our Dandelion Chandelier newsletter here. And see luxury in a new light.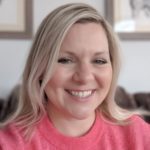 Jillian Tangen is the Head of Research at Dandelion Chandelier. Formerly, she was a Senior Research Analyst at McKinsey & Co and Analyst at Shearman & Sterling. She is an avid fan of Nordic design, having owned an independent lifestyle store and sales agency focused on emerging Scandinavian design. Jillian lives in NYC and is married with three young children. She loves cross country skiing, the New York Rangers, reading, travel and discovering new brands.