The Dandelion Chandelier Luxury Calendar is a curated list of the best luxury events in the world in October 2019. Whether your passion is travel; food and drink; planes, yachts and autos; fitness, wellness and sports; fashion and design; pop culture; or the arts, we've got you covered. Want to know what to do in October 2019 to have true luxury experiences all month long? Read on.
true luxury experiences in october 2019
Doors will be decorated, the leaves will be ablaze with color, the jack-o-lanterns will literally be ablaze and the luxury ecosystem will be on fire, as well, with moonlight and midnight adventures galore. Trick or treat? Your call. There's plenty of both in October.
Here's our Dandelion Chandelier list of the best luxury events and true luxury experiences in October 2019. It's our curated luxury calendar of what to do in October.
luxury calendar: best events in the world in october 2019
travel in october 2019
Fall travel is not only about autumn leaves, at least not this year. In fact, October may just be the perfect month for a trip to the beach thanks to the opening of Cabrits Resort & Spa Kempinski in Dominica. And Australia's Hayman Island Resort by InterContinental along the Great Barrier Reef. If you'd prefer something more stately, book a stay at the Mandarin Oriental's new Parisian Apartment. Or the Hamilton Hotel's Selina Meyer Presidential Suite in DC. Need even more space? Might we suggest Highclere Castle of Downton Abbey fame? It's available for rent on Airbnb.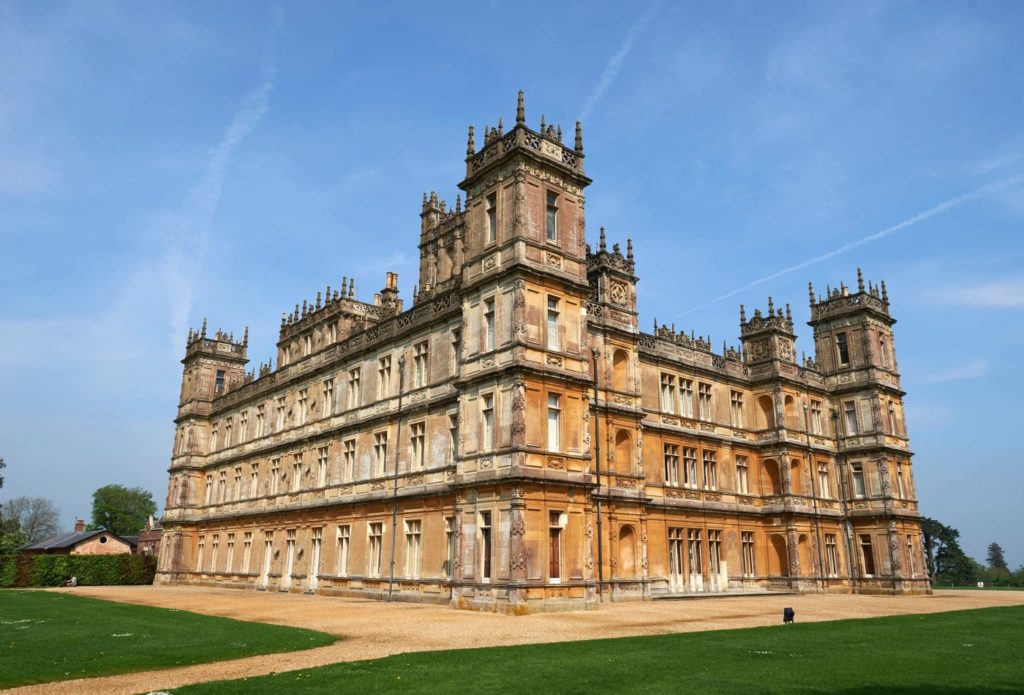 food and drink in october 2019
October is often categorized as a time for all things pumpkin spiced, apples, Halloween candy and the like. However, our calendar is proof that there's far more to this autumnal month. From the Salon du Chocolat to the California Avocado Festival; from the International Alba White Truffle Fair to the Tokyo Ramen Show, it's not just about the pumpkin patch. In fact, there's a seafood festival in Spain that includes a crustacean parade.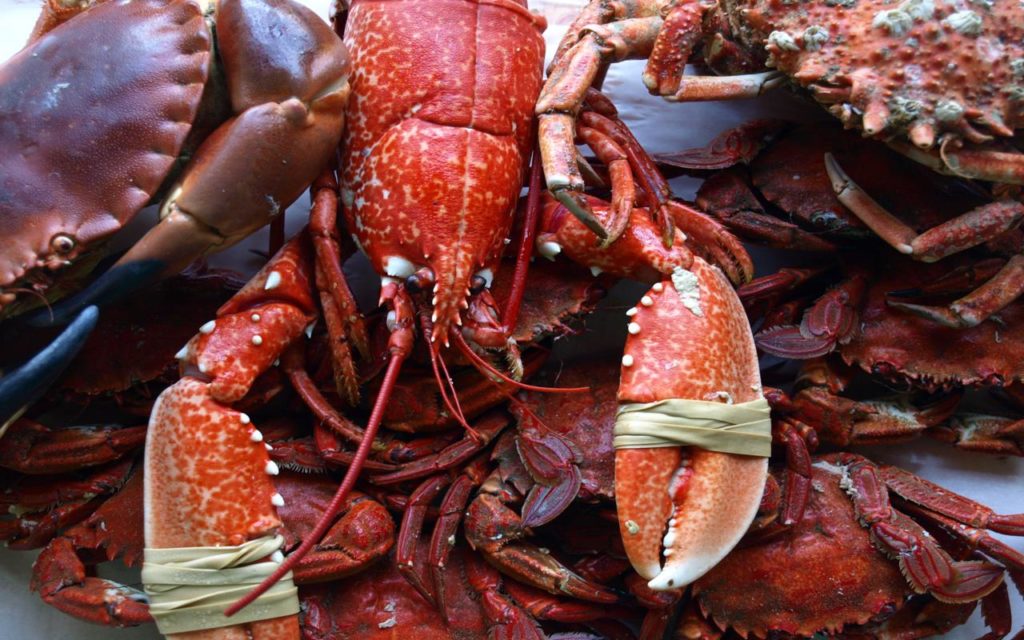 planes, yachts and autos in october 2019
From the air to the ocean to the roadways, October can be fast and furious. In the sky, there's the largest airshow in the US, The Great Pacific Airshow. On water, there's Malta's Rolex Middle Sea Race, the 60th Hamburg International Boat Show and the annual Head Of The Charles Regatta. On land, Formula 1 stops in both Japan and Mexico. And if autumn has you craving something a little sweet, the annual RM Sotheby's Hershey sale is back.
fitness, wellness and sports in october 2019
This month we say a real and true farewell to summer as the MLB playoffs unfold. Don't be too sad though because with the close of the baseball season comes the official start of the NHL season and the NBA season. Elsewhere around the world, you'll find horse racing in England, France and Australia, so don't put those hats away just yet. And if by chance you still find yourself longing for summer, tune in to the inaugural ANOC World Beach Games for some beach themed sporting events.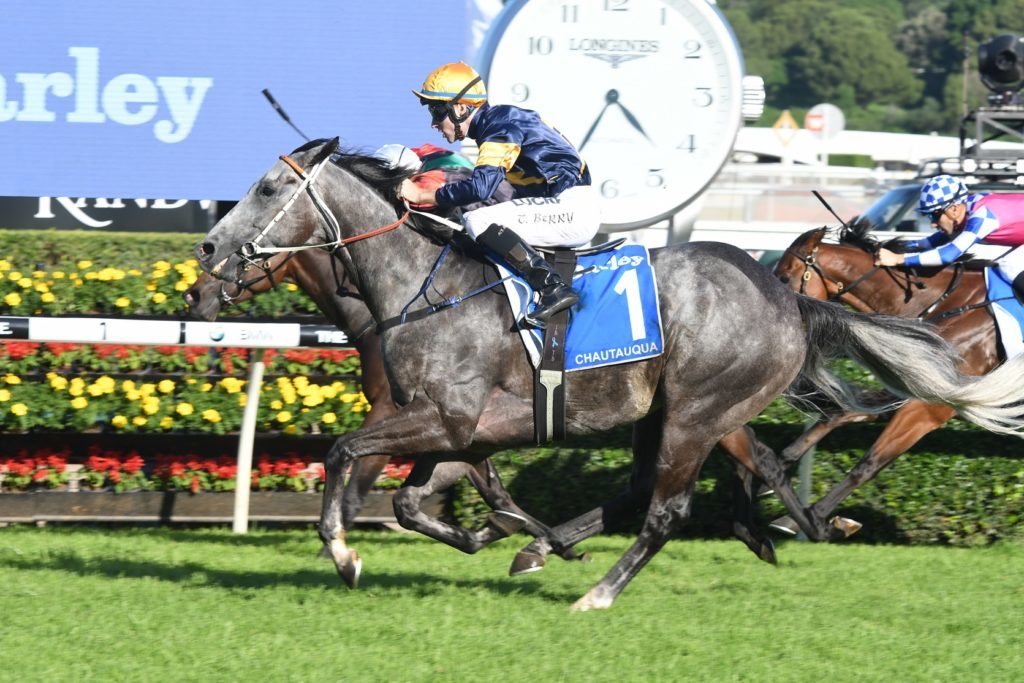 fashion, art and design in october 2019
You would think that after an eventful September, the fashion and design worlds would slow down – but no. October offers a plethora of conferences and events, including Design Weeks in both the Netherlands and the US. In the world of contemporary art, the big happening is Frieze London. Kara Walker's new monumental fountain at Tate Modern is already the talk of London. And the long-awaited Nordstrom women's store finally opens in Manhattan.
pop culture in october 2019
October is often noted for its horror and Halloween-themed entertainment, but this year there are a number of comic-book inspired releases. On the big screen, there's DC's dark origin tale Joker. On the small screen, you'll find the adorable Raising Dion. If superheroes aren't your thing, catch a reunited Claire Foy and Matt Smith in Lungs at the Old Vic. Vagabon and FKA Twigs drop new music. And there are three cool new podcasts to check out. Trick or treat? This month in pop culture, there's plenty of both.
the arts in october 2019
In New York City, there plenty of new experiences to be had. Among our fav's are BAM's annual Next Wave Festival, which includes a reimagined Swan Lake. And the opening of both the American Ballet Theatre and Carnegie Hall's seasons. JR: Chronicles arrive at the Brooklyn Museum. Leonardo da Vinci goes on show at the Louvre. And the newly expanded Museum of Modern Art opens to the public.
what else is going on in october 2019?
arts and adventure
In Albuquerque, New Mexico, the International Balloon Fiesta runs for nine days (October 5 – 13); after dark, Balloon Glows create a shimmering, magical nighttime landscape in the desert.
Elsewhere under the cover of darkness is Paris's Nuit Blanche on October 5th. All of Paris will be a-light as museums, monuments, cinemas, parks and swimming pools stay open from dusk to dawn for one night only.
religious and cultural holidays
The second day of Rosh Hashanah is on October 1st, followed by Yom Kippur on October 8th and 9th.
In China, National Day is October 1st, and Golden Week is Oct 1-8. Also in China, October 7th is the Chongyang Festival (or Double Ninth Festival); people will eat cake, drink chrysanthemum wine, climb mountains, and pay homage to chrysanthemums. The festival has also been designated as Senior's Day, a day to respect the elderly.
Diwali, the Hindu festival of lights, begins on October 15th. It spiritually signifies the victory of light over darkness, good over evil, knowledge over ignorance, and hope over despair. Its celebration includes millions of lights shining on housetops and around temples and other buildings; the main festival night coincides with the darkest, new moon night of the Hindu calendar.
other special days to note this month
Wednesday October 16th is National Boss's Day in the US, which means it's one deadline you won't miss. While a gift isn't completely necessary a kind word is always a good idea. It's also a great opportunity to hone your how to dress like a boss skills.
In addition to all of that, October is Breast Cancer Awareness Month. And of course there's Halloween, and the start of Día de los Muertos on Tuesday, October 31. The theme for this year's Greenwich Village annual Halloween Parade in New York is "Wild Thing."
Basically, it's going to feel like a midnight party in the pumpkin patch all month long. It's good to know that all over the world, people will be moonstruck.
what to do to have true luxury experiences in october 2019
That's it. Our luxury calendar of the best luxury events and true luxury experiences in October 2019. What are you most excited about?
join our community
For access to insider ideas and information on the world of luxury, sign up for our Dandelion Chandelier newsletter here. And see luxury in a new light.
see the full list of october 2019 events: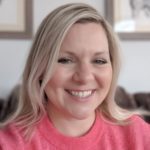 Jillian Tangen is the Head of Research at Dandelion Chandelier and a former Senior Research Analyst at McKinsey & Co and Analyst at Shearman & Sterling. She is an avid fan of Nordic design, having owned an independent lifestyle store and sales agency focused on emerging Scandinavian design. Jillian lives in New York and is married with three young children. She loves cross-country skiing, the New York Rangers, reading, travel and discovering new brands.
Join our community
For access to insider ideas and information on the world of luxury, sign up for our Dandelion Chandelier newsletter. And see luxury in a new light.