Looking for a perfect gift for the sophisticated and savvy people on your list? If your luxury gift recipient is an oenophile, and your budget won't cover a case of the best Bordeaux, fear not. Our correspondent Abbie Martin Greenbaum has curated our ultimate luxury gift guide with the best presents for wine lovers. From under $25 to the moon, there's something here for everyone on your list.
what's the best luxury gift for an oenophile?
A nice bottle of wine can be the perfect gift. A bottle of white or red is everyone's go-to move for a party or special occasion. But what if you want to do something different this time? Or what if your gift recipient is out of town, and you can't send their favorite bottle through the mail?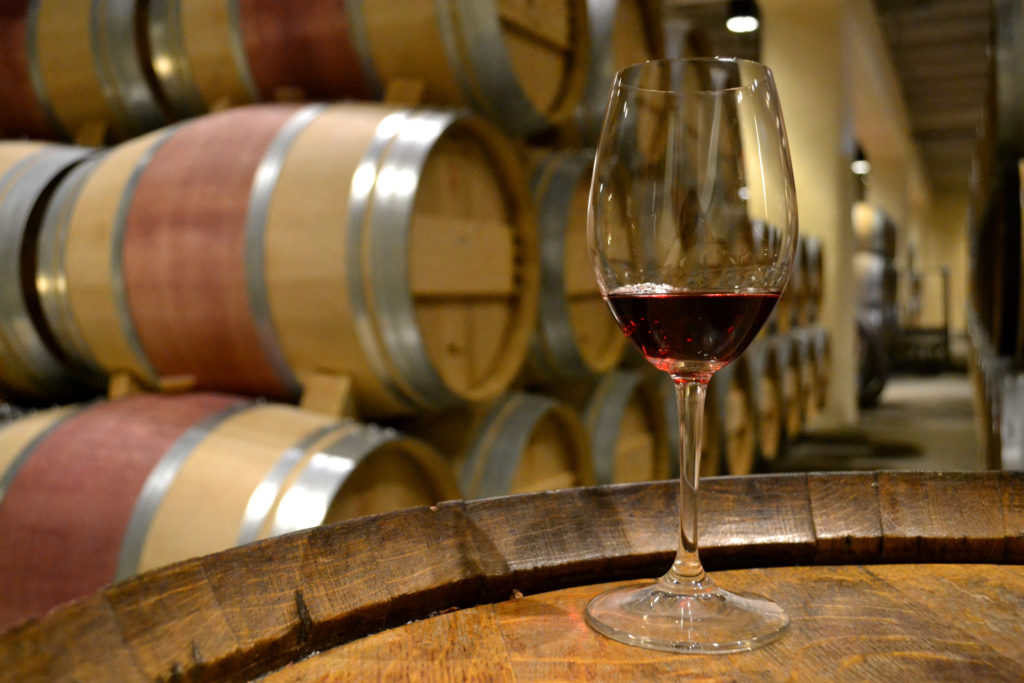 No worries. You don't have to limit yourself to a bottle of expensive wine. There are lots of ways to give a luxury gift that a wine lover will really appreciate.
Join our community
For access to insider ideas and information on the world of luxury, sign up for our Dandelion Chandelier newsletter. And see luxury in a new light.
the ultimate luxury gift guide: the best for wine lovers
Whether you're looking for a luxury gift for an occasional wine drinker or a true oenophile, we've got you covered. Here's our gift guide of ten items, accessories and ideas that are the best luxury gifts for wine lovers right now.
1. A Carrier
If you decide to give a wine carrier, don't worry that you're giving something too pedestrian and practical. You aren't just giving someone a method of transportation – you are giving them the beginning of beautiful memories. What picnic or party isn't made better with a fabulous bottle? And now they will be able to bring that bottle along to their next adventure in style.
This monogrammed wine picnic basket ($134.99) from Marks and Graham is the perfect addition to any outdoor adventure. Or try this leather wine bag ($100), a grown up take on a lunch knapsack. Or perhaps the most aesthetically pleasing option of all, this leather-handled carrier ($65) from Food52.
2. An Aerator
Oenophiles will know the importance of letting wine breathe. Using an aerator or decanter to move air through the wine opens up the flavors that make a nice bottle of wine truly distinctive and enjoyable. Plus, we love the fun and ceremony of aerating a new bottle at the start of a dinner party!
William Sonoma has two great options. There is the Tribella Wine Aerator ($39.95), a slim device that you can pour your wine through in order to achieve the perfect glass. The tower aerator ($169.95) is an aerator and decanter in one.
Or, for a slightly simpler step in the same direction, the Rabbit aerator ($15) is a great choice. It attaches easily to the top of the bottle, so you can pour your wine without even thinking about it, And it will taste better than ever.
3. A Decanter
A decanter is another way to really get the most flavor and enjoyment out of a bottle of wine, And there's the added benefit that the best of them are like works of art that can grace the shelves of your gift recipient's home.
There are many elegant options from which to choose when it comes to luxurious wine decanters. The right pick depends on the personality and home decor of your recipient. Here are some ideas to get you started.
This set ($200) can be personalized with a message to your gift recipient, making it as special as it is useful. West Elm also has an elegant set ($79), complete with four glasses that will complete any bar cart. Or why not go vintage? This gorgeous etched glass Waterford decanter ($180) was made in Ireland.
4. Wine Storage
Every oenophile needs a place to store their wine. The boss types may already have a home wine cellar. But for those still coming up, designers are getting more and more inventive with storage ideas that are both convenient and attractive. And that will ably protect your gift recipient's investment in their wine collection.
Go big or go home with this white marble console table ($999). The wine bottles slide neatly underneath, keeping the sleek surface free for other uses. For a cooler (literally) option ($749), this is twelve cubic feet of storage that will keep your wine fresh and ready to drink. Need something a little smaller? This fire truck red cooler ($499) would make a great focal point for any room. Though compact, it can hold up to 36 bottles, and will make any room really pop.
5. Openers and Preservation Systems
A wine opener is a simple, thoughtful gift that can save your gift recipient a lot of hassle, especially if they entertain at home a lot. And the new generation of wine preservation systems mean that opening a bottle doesn't mean that it has to be fully consumed that night.
This electric corkscrew ($100) does all the work, so your gift recipient will never have to stress over their upper arm strength again. This gorgeous option ($299) from Pottery Barn looks a little bit steampunk in the best way. And it even has a stand for the wine to rest on as you pull out the cork. For maximum personalization, this option ($59.95) from Wine Enthusiast is black matte and can be engraved with the name of your choice, making it an ideal option for a gift.
An oenophile friend of ours gives rave reviews to the Corvain wine-opening system. It allows the user to pour just one glass of wine from a new bottle. The rest of the wine remains fresh in the bottle, which means a lot less wasted wine. As our friend notes: "when you have a really expensive bottle, and you're the only one in the mood for a glass, it leads to a lot less disagreement with your spouse about whether or not to open the bottle!"
For a luxury gift, the Coravin Model Two Elite Pro ($370) is a great option, as you can choose the color.
6. Subscription Services
A membership to a wine subscription service is a great choice for adventurous types, so that they can enjoy great wine every month all year long. There are many good options out there, but here are three wine subscription services we recommend.
Winc is user-friendly and starts with a flavor preference quiz – everyone's favorite. As well as their membership, which presents you with different bottles to choose from each month, there are also gift cards available. Firstleaf is similar, also starting with a quiz to gauge your taste preferences. After the first introductory order, it curates a selection for you each month and sends them right to your door.
And if you know someone who is particularly fond of champagne, you may want to give Fat Cork a try. There are three options for a gift membership, "classic, "fancy," and "extra fancy," and each will provide your recipient with incredible champagne multiple times a year.
7. Books and Journals
Maybe the oenophile in your life is also a bibliophile. If that's the case, we recommend Wine Folly ($35) by Madeline Puckette. Or Wine. All the Time. ($20) by Marissa A. Ross. If they would rather write than read, this lovely tasting journal ($17.95) is a perfect way for your gift recipient to keep track of every new wine they sample in a year.
8. Bottle Stopper
A bottle stopper is a good bet as a crowd-pleasing gift. They always seem to come in handy, can be stored anywhere, and can easily be personalized to the taste of the person receiving it.
This sweet little turtle ($225) from Neiman Marcus is hand-painted and studded with Swarovski crystals. Or for someone who loves purple, this amethyst stopper ($61) will be a delightful surprise. And if you want something small and sweet, you can't go wrong with this super cute golden pineapple ($16.92), which is a symbol of hospitality.
9. Chilling Wands
The eternal problem: how to keep wine at the proper cool temperature while you serve it? Well, chilling wands are here to make this worry a thing of the past. And your gift recipient will be oh-so-grateful to you for providing them with one.
These metal wands ($39.95) from William Sonoma sit inside a wine glass and keep it at the proper temperature for as long as needed. Or you could opt for this corksicle ($29.95) – a wine stopper with an enormous icicle that will cool the bottle from top to bottom. As a third choice, the Oenophile Oeno Ice Chilling set ($22.99) has everything you could possibly need to keep your wine chilled and delicious.
10. Wine Charms
Are you looking to give someone something that is small and sweet? Get them a set of wine charms. They are absolutely adorable, and can hook onto any wine glass, making it ten times more festive than before. And easier to keep track of, so guests don't have to start a new glass every time they set theirs down and forget which is which.
These sweet tassels ($20.99) will brighten up any bottle, turning that glass of rosé into an Instagram-worthy moment. There are also two sets of stunning ($76) charms ($98), from Joanna Buchanan that both feel really special and unique.
the ultimate luxury gift guide: the best for wine lovers
That's it! Ten suggestions for perfect luxury gifts for wine lovers. Happy shopping!
join our community
For access to insider ideas and information on the world of luxury, sign up for our Dandelion Chandelier newsletter here. And see luxury in a new light.
Abbie Martin Greenbaum grew up in New York City and currently lives in Brooklyn, where she drinks a lot of coffee and matches roommates together for a living. At Oberlin College, she studied English and Cinema, which are still two of her favorite things, along with dessert and musical theater. She believes in magic.
Join our community
For access to insider ideas and information on the world of luxury, sign up for our Dandelion Chandelier newsletter. And see luxury in a new light.