What news do you need to know in the world of fine dining, food and wine this October 2019 to keep up in conversation with your foodie friends? Our Food Editor Nicole Douillet has the top 5 headlines from the world of food, wine and craft beer this month.
news to know in the world of fine dining this October 2019
Every month our Food Editor Nicole Douillet gives us her inside take on the top 5 things to know from the world of food and fine dining. This month, there's Michelin Guide news, some of it litigious. Manhattan, Palm Beach and Chicago are getting new outposts from three star chefs. And it's London Restaurant Festival time.
Curious about the big events in the world of fine food, wine, spirits and craft beer this month? Click here.
Join our community
For access to insider ideas and information on the world of luxury, sign up for our Dandelion Chandelier newsletter here. And see luxury in a new light.
what you need to know in the world of fine dining this month
1. Restaurateur in France sues the Michelin guide
The culinary world is seeing some unusual legal drama this year. French chef Marc Veyrat is suing the Michelin guide. He's demanding to know why the guide's reviewers stripped his restaurant, La Maison de Bois, of its third star in January.
Veyrat is even accusing one of the guide's reviewers of thinking that there was cheddar in his souffle because it was yellow, when in fact the color came from a saffron-infused emulsion. Quelle horreur!
Michelin has responded that it will review and reply to Veyrat's inquiry after careful consideration. It remains to be seen whether the guide will explain exactly why La Maison de Bois lost a star. But Veyrat has at least succeeded in getting his request heard.
2. New York Times celebrates the best of New York
A few days ago, The New York Times ran a story that asked New York food critics, chefs, and restaurateurs about their favorite NYC restaurants.
The article is treasure trove of dining suggestions – some old classics, some new hot spots, lots of great neighborhood classics. If you're planning a trip to the city, or if you're a long-time resident looking for some new ideas, it is definitely worth a read. Places on more than one list included Gray's Papaya for the recession special, The River Cafe for special occasions, and 4 Charles Prime Rib for a great steak dinner.
3. Michelin to announce UK stars + London Restaurant Fest
If you have plans to be in the UK this month, make a note that on October 7th, Michelin announces its UK star awards. The guide recently released its Bib Gourmand list, which highlights restaurants that are a great value for the quality of food and experience in the UK. But the star rankings are always a big deal. And once they're announced, you might want to snag a table at one of the noteworthy spots on the new list.
As if that wasn't exciting enough for us food nerds, London's Restaurant Festival is also underway. This annual month-long festival, now in its 11th year, features over 70 events at more than 250 venues. They range from special tastings to masterclasses to foodie tours and chef collaborations. You can purchase tickets through the official website. And make reservations for special menus on Open Table.
4. Star chef Mauro Colagreco to cater weddings in Palm Beach
Planning a wedding in 2020? The Four Seasons Resort in Palm Beach should be on your list of venues to look into. The hotel recently announced that star chef Mauro Colagreco, whose restaurant Mirazur in Menton, France was awarded a top 5 spot on San Pellegrino's annual list of the 50 Best Restaurants in the World, will be catering weddings there.
Wedding guests will be treated to a four-course menu by the chef's team. It can be customized by the lucky couple to incorporate special food memories or cuisine preferences. If you happen to be in Palm Beach, but not invited to any weddings, you can also sample the chef's food at his local restaurant, Florie's on Ocean Boulevard inside the Four Seasons.
5. Torishiki Tokyo is coming to Manhattan
One Michelin-starred Tokyo yakitori hotspot Torishiki is opening a sister restaurant in New York City. Considered the world's greatest chicken yakitori master, chef Yoshiteru Ikegawa will open Torien in Nolita. The opening is currently scheduled for November 5, 2019.
After searching for the highest quality chickens, the chef has settled on three different heritage breeds. Diners will be treated to an omakase style meal of around 13 courses for $150 per person. The good news for New Yorkers and visitors is that reservations for Torien will be available on Resy (unlike reservations for Torishiki). In Japan, the only way to get a seat at the 17 seat counter is to be a friend or a friend of a friend of the chef.
6. Jose Andres is coming to Chicago
Chicagoan foodies were thrilled to learn that Jose Andres is opening his first restaurant in the city. Then, they were even more excited when they found out that Andres wasn't only opening an outpost of Jaleo, but he would also be opening Beefsteak in the city.
Beefsteak is Andres' fast-casual answer to the Chipotles of the world, and it is due to open in Chicago before the end of the year. Despite it's name, Beefsteak serves a vegetable-focused menu, which includes a popular burger where the beef is replaced by a thick slice of beefsteak tomato. Most dishes feature vegetables that are quickly cooked and dressed with sauces from the chef's full-service restaurants. However, if you have a craving for meat, you can quell it with chicken sausage, the only meat product on the menu.
Jaleo, a tapas restaurant, is currently scheduled to open in Chicago in mid-2020.
the news you should know in the world of fine dining October 2019
That's it. That's the top news to know in the world of fine dining this October. You're good to go – have a great month!
join our community!
For access to insider ideas and information on the world of luxury, sign up for our Dandelion Chandelier newsletter here. And see luxury in a new light.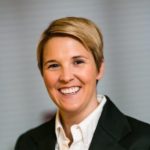 Nicole Douillet is a Wall Street executive and lifelong lover of food and drink. She is currently the Food Editor of Dandelion Chandelier, and a senior advisor to several fintech companies. Nicole serves on the Advisory Council for Action Against Hunger | ACF International. She is a former junior Olympic skier, serial restaurant regular, and two-time chili cook-off champion. She lives with her wife and two little ones in Williamsburg, Brooklyn where her kids' favorite neighborhood restaurant is Lilia. Nicole is a graduate of the University of Notre Dame.
Join our community
For access to insider ideas and information on the world of luxury, sign up for our Dandelion Chandelier newsletter. And see luxury in a new light.