What's not to love about Thanksgiving? Food, family, friends, football, and the last of the fall leaves. It's one of our all-time favorites, and we thought a family Thanksgiving movie marathon might be an excellent way to welcome the season. Our expert on all things cinematic, Abbie Martin Greenbaum, has curated a list of the best movies set on or around Thanksgiving.
our thanksgiving movie marathon
With Thanksgiving drawing near, it's time to start preparing for pumpkin pie, crispy turkey and a meal with our favorite people. While you're in the kitchen, or hanging out with your family, why not watch some favorite films to get into a festive mood?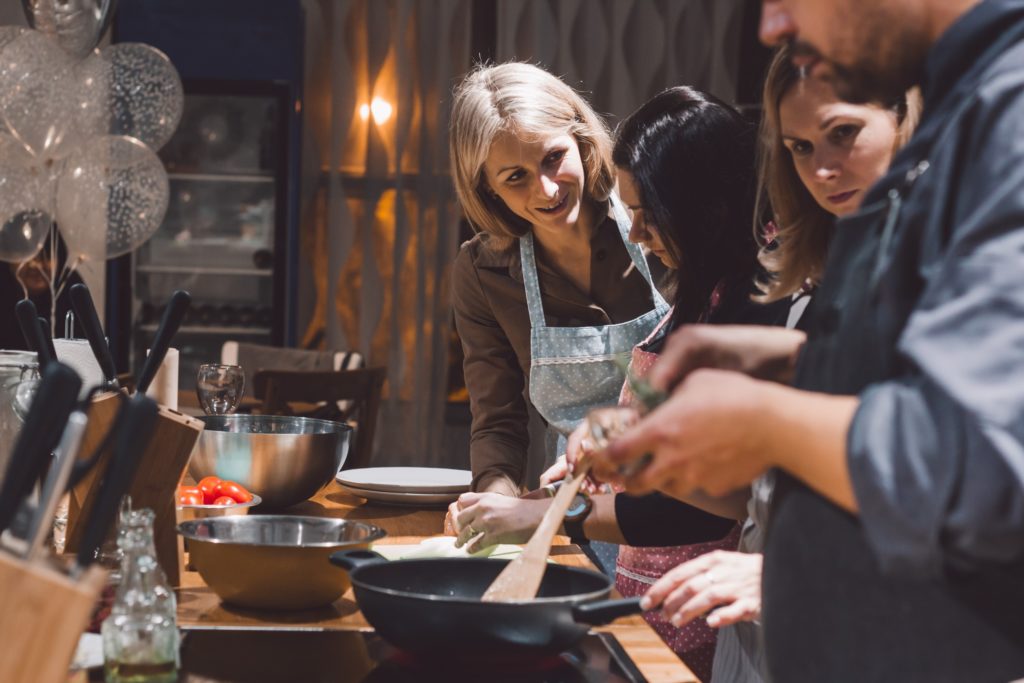 If you're up for a Thanksgiving movie marathon, we've found over a dozen excellent films set around Thanksgiving season that we really love. Not surprisingly, since Thanksgiving is all about family, togetherness, and gratitude, many of the movies on our list feature the same themes. It's a great reminder to appreciate everything and everyone we hold dear.
Now pass the popcorn!
Just for fun, we're also including some classic quotable lines from some of the movies on our list. Because you might find that you need a mantra, or a laugh, at some point over Thanksgiving dinner. Keep these in your pocket, just in case.

the best movies set on or around thanksgiving
We have already recommended three great Thanksgiving choices – Pieces of April, Home for the Holidays and Addams Family Values – in our autumn movie recommendation guide.
In addition to those three, here are ten additional festive options to add to your queue for the perfect Thanksgiving movie marathon.
1. Planes, Trains & Automobiles
Planes, Trains & Automobiles is the ultimate Thanksgiving classic. Steve Martin plays Neal Page, a buttoned-up businessman trying to get from New York to Chicago to be with his family on Thanksgiving.
As comedy requires, his efforts are thwarted at every possible turn. Forcing him to embark on a disastrous adventure with Del Griffith, the chaotic and charismatic shower ring salesman who is his foil in every way. Those who are looking for a feel-good ride with some timeless slapstick will love this transportation fiasco. Especially as the humor turns to sweetness, and a lesson in what Thanksgiving really means.
2. The Big Chill
Critically acclaimed, everybody knows the plot of The Big Chill. A group of friends is forced to reunite under tragic circumstances, after they lose one of their own. Though the Thanksgiving dinner scene was actually cut from the film before it made its big screen debut, the entire film still feels like a lesson in saying thanks, and in how to love the people around us while they're here.
Best Quote: Wise up, folks. We're all alone out there and tomorrow we're going out there again.
3. Hollidaysburg
You may have missed this lovely coming of age flick when it came out in 2014, and now is the perfect moment to revisit it. Hollidaysburg features a small town, and a group of college freshmen who return home for the first time and reunite with their friends from childhood. Remember what that first visit home after leaving for college felt like?
Unlike many films about adolescence, this movie is refreshingly sweet, exploring its characters' changing hearts and minds with empathy and the best of intentions. You will come away feeling a little brighter about the people in your life, and ready for a wholesome holiday celebration.
4. Sweet November
We don't believe in the term 'guilty pleasure' when it comes to movies. But if we did, Sweet November would be one of the best of its kind.
Charlize Theron plays Sarah, an embodiment of the free-spirited the manic pixie dream girl. She convinces high-powered Nelson, played by Keannu Reeves, to move into her home, with the promise that she will change his life. The movie is all about the magic of November, concluding in an emotional Thanksgiving dinner scene. Anyone with a soft spot for romantic films loves will fall in love with this tearjerker.
Best Quote: This is our month. It never has to end. Surrender all the attempts to control life, yours or mine.
5. Krisha
Directed by Trey Edward Shults, Krisha is a family drama that feels so real, it could almost be a highly emotional documentary.
Krisha, estranged from her family for many years as she struggled to become sober, returns to her sister's house for Thanksgiving with hope of reconciling with her son. The film is at its best in several memorable fight scenes, which are upsetting and resonant without ever going over the top. This is a lesson in the limits of unconditional love and familial bonds, and the heartache that this time of year can sometimes bring.
6. Avalon
The 1990 gem Avalon is a must-watch this holiday season. Directed by Barry Levinson, it is the story of an immigrant family who has moved to Baltimore from Russia. Their story stretches across decades in the early twentieth century.
Together the family adjusts to life in a new country, going into business and enduring the changes of the world around them. Thanksgiving as a holiday is a tradition for them, and watching the Krichinsky's around the table will fill you with holiday warmth.
Best Quote: If I knew things would no longer be, I would have tried to remember better.
7. The Ice Storm
Based on the novel of the same name, The Ice Storm is director Ang Lee's breakout movie. This incredible ensemble film is a dark look at a Thanksgiving weekend in suburban Connecticut. Starring Kevin Kline, Joan Allen, Sigourney Weaver, Jamey Sheridan, Christina Ricci, Tobey Maguire, Elijah Wood, Katie Holmes and Allison Janney, this drama takes a peek at all that goes on behind closed doors, and the way in which those secrets can sometimes have tragic consequences.
8. You've Got Mail
The Nora Ephron romantic comedy You've Got Mail is an all-around iconic fall classic. Though it extends past Thanksgiving, it paints a beautiful picture of New York in the autumn, complete with twinkle lights. In a classic Thanksgiving shopping scene, the two main characters, Colleen (Meg Ryan) and Joe (Tom Hanks), squabble at the supermarket.
Best quote: It's your turn to say Happy Thanksgiving back.
9. The Oath
The dystopian comedy The Oath takes place in the near future, where the citizens of the United States are forced to sign an oath swearing their allegiance to the government. Ike Barinholtz and Tiffany Haddish are hilarious as they host a Thanksgiving dinner the night before the big day, where everyone will either have to take 'the oath' – or not. The film is funny and risky, offering a totally different mood for the season. Maybe watch it before dinner and get all the political discussions out of the way before the festivities actually begin!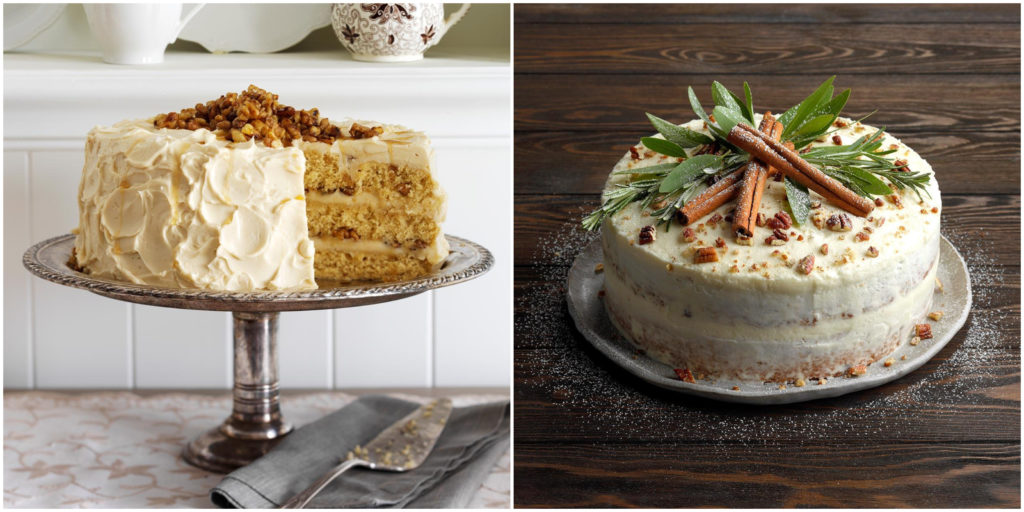 10. Miracle on 34th Street
We love both versions of the beloved classic Miracle on 34th Street. This year we are recommending the 1947 version, which won three Academy Awards and is still a perfect film today. Though some consider it a family Christmas movie, it actually begins on Thanksgiving. And watching it will make that special period of time between the two holidays feel more magical than ever. This is the kind of movie that will make you feel about the holidays the way you did when you were a child, and when it ends, you'll end up looking at the world with just a little more wonder than before.
Best Quote: Faith is believing in things when common sense tells you not to.
join our community
For access to insider ideas and information on the world of luxury, sign up for our Dandelion Chandelier newsletter here. And see luxury in a new light.
Abbie Martin Greenbaum grew up in New York City and currently lives in Brooklyn, where she drinks a lot of coffee and matches roommates together for a living. At Oberlin College, she studied English and Cinema, which are still two of her favorite things, along with dessert and musical theater. She believes in magic.