What news do you need to know in the world of fine dining, food and wine this November 2019 to keep up in conversation with your foodie friends? Our Food Editor Nicole Douillet has the top 5 headlines from the world of food, wine and craft beer this month.
news to know in the world of fine dining this November 2019
Every month our Food Editor Nicole Douillet gives us her inside take on the top 5 things to know from the world of food and fine dining. This month, there's a food fight between the New York Times and Peter Luger's Steak House in Brooklyn. Also some bad feeling about the 2020 Michelin stars recently awarded in Greater New York.
On a happier note, London's food scene just keeps getting better. Air France is making the experience on the ground as luxurious as the one in the sky when it comes to food and drink. And Bill Murray has finally landed a job he's wanted for a long time in food service.
Curious about the big events in the world of fine food, wine, spirits and craft beer this month? Click here.
Join our community
For access to insider ideas and information on the world of luxury, sign up for our Dandelion Chandelier newsletter here. And see luxury in a new light.
what you need to know in the world of fine dining this month
1. Pete Wells takes down Peter Luger's Steakhouse
If you follow the New York Times food column, you will have seen critic Pete Wells' zero-star review this week of iconic New York steakhouse and dining institution Peter Luger's in Williamsburg.
The review has caused extreme reactions from readers. Many feel outraged and believe that Wells is out of touch, taking offense at his statement that "The servers, who once were charmingly brusque, now give the strong impression that these endless demands for food and drink are all that's standing between them and a hard-earned nap."
And, when Wells reviewed the sole, and not surprisingly did not have positive things to say, readers really took to the comments section under the review. Wells acknowledged that he's the guy who ordered the sole at Luger, so people will say that "nobody goes to Luger for the sole, nobody goes to Luger for the wine, nobody goes to Luger for the salad, nobody goes to Luger for the service. The list goes on, and gets harder to swallow, until you start to wonder who really needs to go to Peter Luger, and start to think the answer is nobody."
What do you guys think? Have you been to Peter Luger? Do you fall on the side of it being a New York icon, or on the side that it's over the hill?
2. Bill Murray lands a job at PF Chang's Atlanta airport location
Flying through Atlanta any time soon? Well, if you're passing through Concourse A of the Hartsfield-Jackson airport, you might spot Bill Murray frying up some rice in one of the woks at restaurant chain P.F. Chang's.
While a guest on Amy Shumer's podcast, "3 Girls 1 Keith", Murray was asked what job he would want if he wasn't in show business. In his typical quick-witted fashion, Murray told Shumer that he had once applied for a job the Atlanta airport P.F. Chang's. He further elaborated that it's "one of the great places." And that "it looks like the best time."
P.F. Chang's then tweeted that Murray was hired, despite not being able to locate his application. Considering that Murray is known to guest bar-tend at his son's Brooklyn restaurant, it's entirely possible that you could see him manning a wok station on your next trip through Atlanta.
3. Michelin announces 2020 New York City stars, with glaring omissions
October saw the release of the always hotly anticipated Michelin starred guide for New York City. And, if you've followed this guide and their star awards, you won't be surprised to hear that there is again much criticism around the increasingly more obvious omissions.
The guide, despite arguing that their stars are awarded for what's on the plate, and not who's in the kitchen, continues to favor male chefs of French, Japanese, and American restaurants. The 2020 guide contains no Chinese restaurants and fewer Asian and Southeast restaurants than in the past, despite many of these restaurants having the hardest tables to score in the city. The guide dropped Cafe China from its 2020 list.
For example, the Brooklyn restaurant, Lilia, owned and helmed by Missy Robbins, who won Best Chef New York City at the 2018 James Beard Awards, doesn't make the cut for their Bib Gourmand list, let alone their coveted stars. When organizations like the James Beard Foundation and San Pellegrino's World's 50 Best have focused on increasing the diversity of chefs and cuisines reviewed, as well as the diversity of the inspectors, it makes it hard to take Michelin's star ratings seriously.
4. London's food scene gets even better
London restaurant news has been headlined by a near record number of restaurant closures in 2019. But, before you worry too much about the state of the London dining scene, know that more restaurants opened in 2019 than closed…by nearly 60%!
This is ultimately great news for diners, but chefs and restaurateurs are feeling the heat. With such a glut of excellent dining options, even very good spots are at risk. There are also several high-profile projects scheduled to open this month, including Davies and Brook by the team behind Manhattan darling Eleven Madison Park. and Sam's Riverside in Hammersmith. Happy eating, Londoners! We hope to see you soon.
5. Air France caters to foodie flyers
I have to admit that I'm a huge fan of fancy business class and first class airline perks. Who doesn't love the new Flagship First Class Lounge at JFK, which has a sit-down restaurant where you can order an egg white vegetable omelette before your 8:00A flight? Which can be accompanied by coffee (while traveling for business) or pancakes and a mimosa (pleasure!).
But, now I have major airline status envy. Air France not only offers lovely and expansive seating areas for their first class passengers. They offer exclusive on-the-ground benefits in Paris, as well. For eligible passengers, Air France passengers get access to some of Paris' most sought-after restaurants.
First class passengers are required to let the airline know at least 48 hours in advance of their desired reservation date. They then receive an exclusive code to secure the reservation. Each of the restaurants, which include Restaurant L'Atelier de Joel Robuchon, Restaurant Monnaie de Paris by Chef Guy Savoy, and Restaurant Arpege by Chef Alain Passard, offer VIP experiences. Those could include a champagne apertif or a kitchen tour, in addition to the coveted table. If you plan to fly First Class to Paris anytime soon, you might want to take advantage of this perk!
the news you should know in the world of fine dining November 2019
That's it. That's the top news to know in the world of fine dining this November. You're good to go – have a great month!
join our community!
For access to insider ideas and information on the world of luxury, sign up for our Dandelion Chandelier newsletter here. And see luxury in a new light.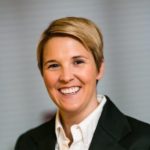 Nicole Douillet is a Wall Street executive and lifelong lover of food and drink. She is currently the Food Editor of Dandelion Chandelier, and a senior advisor to several fintech companies. Nicole serves on the Advisory Council for Action Against Hunger | ACF International. She is a former junior Olympic skier, serial restaurant regular, and two-time chili cook-off champion. She lives with her wife and two little ones in Williamsburg, Brooklyn where her kids' favorite neighborhood restaurant is Lilia. Nicole is a graduate of the University of Notre Dame.
Join our community
For access to insider ideas and information on the world of luxury, sign up for our Dandelion Chandelier newsletter. And see luxury in a new light.