Looking for a micro-luxury? A wonderful and delicious experience that won't break your budget? One word, dear reader: butter. Gourmet craft butter is a relatively accessible everyday luxury that lots of us can experience, at least from time to time. Wondering how to find the best artisanal butter for your next special meal? Our correspondent Julie Chang Murphy has compiled our list of the brands in gourmet craft butter right now that are the very best.
the best gourmet craft butter right now
Regular household staples like honey, salt, marshmallows and even, ice, have all been through a cultural and epicurean makeover. And we get that it's easy to mock. Add the word "artisanal" in front of anything these days, and you're sure to elicit a few eye rolls.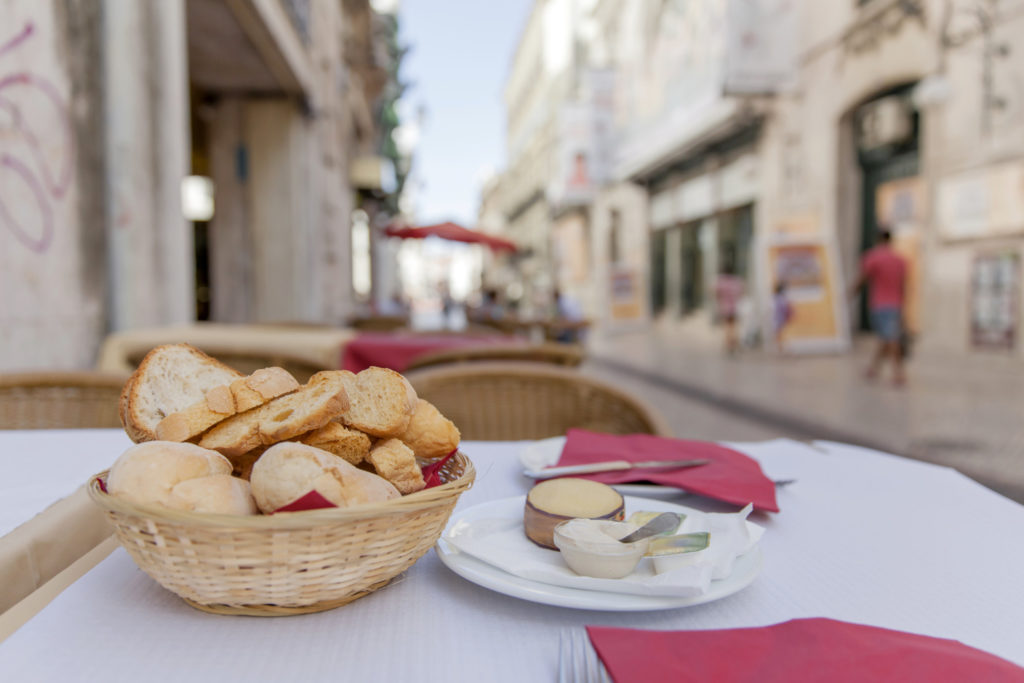 But as our grocery stores and food production are ruled by a handful of giant conglomerates, is it so terrible to support the idea of slow food and locally made products? We may not all be able to afford the latest luxury handbag. But for a few extra dollars, micro luxuries like gourmet butter, the subject of this post, are within reach. And not only at fine dining establishments, but at our own Ikea table.
If you love bread, then you owe it to yourself to learn how to find artisanal butter near you. And with the holiday entertaining season upon us, gourmet butter is an easy way to wow your guests' taste buds. This is, if you don't devour it all yourself first.
what elements cause butter to rise to gourmet craft level?
So what are butter connoisseurs looking for in artisanal butter? How is it different from the commercial sticks of butter that already, admittedly, taste pretty great?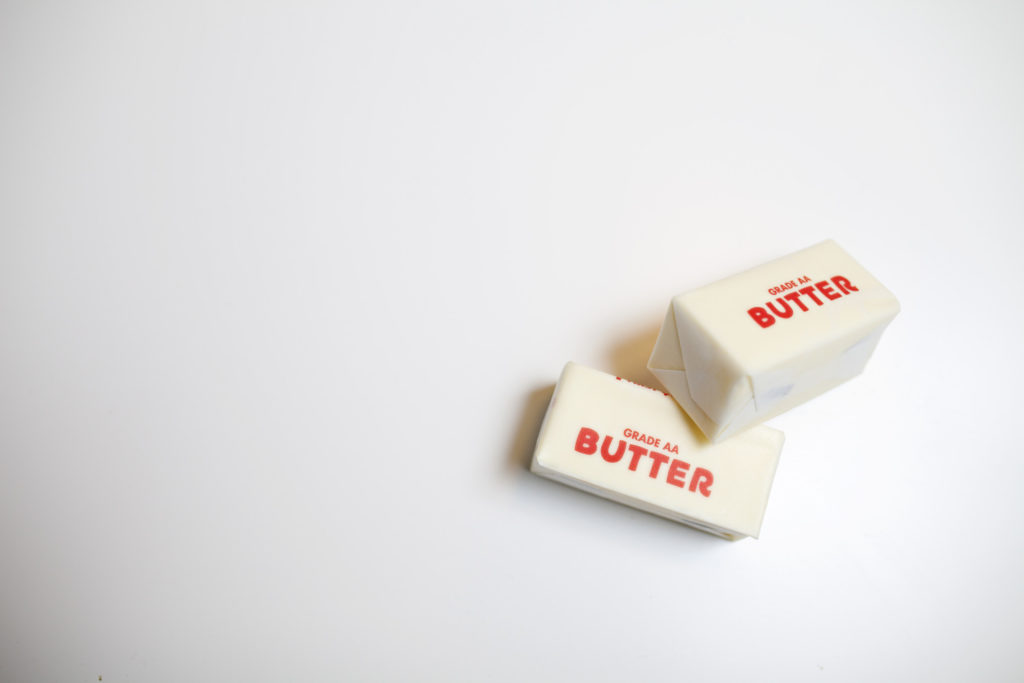 culturing
Many aficionados point to the process of culturing. Also known as "European-style," cultured butter is the result of an added process of allowing the cream to ferment with live active "good" bacteria before it's churned. The result is a deeper flavor, with tangy notes that add to its complexity.
fat content
Fat content is another factor to consider. In the U.S, familiar grocery store butters contain 80 percent fat, the minimum set by the U.S. Department of Agriculture. At the top end of the range, craft labels contain 84 – 86 percent butterfat.
single origin
And finally, some of the most prized butters are from single origin producers. Butter made from animals born, raised, and cared for on the same location results in a butter with terroir. In other words, it's as close to its natural state as possible and the way it was originally made.
what are the best brands in gourmet craft butter to know?
Short of having an actually side-by-side butter taste test, we've done the research to bring you the crème de la crème names in craft butter on the market right now.
1. Animal Farm
Getting your hands on this butter, produced by Diane St Clair and her herd of ten Jersey cows in Vermont is not easy. There's the fact that she ships all of her butter to acclaimed chef Thomas Keller, owner of The French Laundry and Per Se. And in the few weeks that she does make it available to Saxelby Cheesemongers, it has been known to sell out online in 10 minutes.
The Jersey cream, which contains over 87% butterfat, is cultured for 24 hours and churned and kneaded by hand. Saveur's review noted that it has the consistency of great vanilla ice cream and makes all other butters taste like a votive candle. 1lb for $60.
2. Le Beurre Bordier
These butter bricks turned many law-abiding citizens into smugglers before you could buy it in the United States at places like LeDistrict and Gourmet Cargo.
Jean Yves-Bordier is the third generation of a family of French cheesemongers; he turned his attention to butter in the 80's. His cultured butter is produced in the Brittany region of France with traditional 19th century methods, using a special technique to pound and shape the butter to give it a silky texture. 250 g for $12
3. & Ampersand
Former chef Grant Harrington puts British butter back on the map to rival its European counterparts. His cultured butter is used at over 17 Michelin-starred restaurants. It's a sunny yellow color, reflecting the grass fed diet of his Jersey cows.
Like wine and cheese, proper butter has its own terroir. It also reflects the seasons: in the spring, this butter will taste floral and fresh. It will be more delicate and subtle in the winter. Harrington himself admits to eating the butter like cheese. 210 g for £4.50
4. Delitia
This butter has a fragrant and delicate flavor; its made from the unused milk in the production of Italy's famous Parmigiano-Reggiano cheese.
The cows are grass-fed, and the creaming process is rigorous and carefully managed by the most disciplined makers. The "Burro di Parma" is dense, tastes clean and melts readily on the tongue. 8oz for $18.99
5. Ploughgate Creamery
Owned and operated by butter maker and entrepreneur, Marisa Mauro, Ploughgate butter is made from the milk of grass-fed cows at Bragg Farm in Vermont.
The butter has a distinct tangy, nutty, and slightly cheesy flavor that's the result of a 48-hour culturing process. The rounds are salted and come wrapped in rustic brown paper. 1lb for $25
6. Echiré
This French dairy was founded in 1891 and has been producing renowned butter in teak barrel churns ever since. The entire production process is overseen by a master butter maker and is used in gourmet restaurants and luxury hotels throughout the world.
Their signature slow process and transformation of the cream into butter gives it a soft and tender texture, as well as a bold hazelnut flavour, characteristic of Echiré butter. 250g for $22
7. Vermont Creamery
In 1998, Vermont Creamery became the first American company to produce French style cultured butter. The butter is churned in small batches from fresh, Vermont cream supplied by St. Albans Cooperative Creamery.
The co-op, located in northern Vermont, was established in 1919 and today includes over 350 family farm members who pledge to produce milk that is free of artificial antibiotics and growth hormones. They offer unsalted, lightly salted, sea salt, and sea salt and maple flavored varieties with 86% butterfat. 6oz for $3.89 to $9.79
8. Amish Butter
Amish Butter is a generic term for a few brands that produce butter according to Amish style traditions. Thus, the butter is produced in local farms in the Pennsylvania, Ohio and Wisconsin region with pasture raised cows and have a higher butterfat content.
And if we're honest, there's just something homey and appealing about a thick log of butter wrapped up in parchment paper. The most popular brands include Minerva Dairy, Amish Country Roll Butter, Alcam Creamery, Pearl Valley, and Troyer Country Market. 2lbs for $32.90
9. Rodolphe Le Meunier
Rodolphe Le Meunier comes from three generations of cheese producers and has earned the coveted title of Best Cheesemonger in France.
His Beurre de Barrate comes straight from the cows in Normandy and is churned in traditional French style. It is molded by hand and perfectly salted and creamy. It has a cult following for its unique umami taste. 250g for $15
10. Banner Butter
Started by a husband and wife team, Drew and Elizabeth McBath, this Georgia based company produces small-batch butter made from hormone-free and grass-fed cows.
Their European style butter is hand-cut and was originally only available at a few Atlanta farmers' markets. They are most well-known for their delicious compound butters: Roasted Garlic, Basil and Parsley, Red Pepper Mash, Cinnamon Cardamom Ginger, Balsamic Fig and Caramelized Onion, BBQ, and Dark Chocolate. 5 oz for $42
the best gourmet craft butter right now
The best way to enjoy these butters? Professional chefs do not recommend using them in cooking, as their flavors will be lost and overwhelmed by sauces and other spices. Instead, simply spread them on a good piece of bread and enjoy. No one has to tell us twice! Bon Appetit!
join our community
For access to insider ideas and information on the world of luxury, sign up for our Dandelion Chandelier newsletter here. And see luxury in a new light.
Crediting her training as a cultural anthropologist at Wellesley College, Julie has immersed herself in various industries in the last 15 years. They include fashion design, event planning, fitness and even investigating police misconduct. Julie lives in NYC where she loves trying every ramen and dumpling restaurant with her husband and three children. She finds joy in bold prints, biographies of fierce women, kickboxing and spending way too long finding the perfect polish color to express her mood.