The Dandelion Chandelier Luxury Food and Drink Calendar highlights the best in the world of food and drink, including food and wine festivals, craft beer festivals, and wine auctions in December 2019. Here, you'll find luxurious events in food, wine and spirits and craft beer all over the world. Plus new December 2019 cookbooks! For the full Luxury Calendar for December 2019, click here.
the best in the world of food and drink this december 2019
December is an especially bubbly month. And not only because it is home to National Champagne Day. But also because it plays host to a number of bubbly theme pop-up bars, like the Miracle Christmas Cocktail Bar. And even a new book celebrating one of the drink's most esteemed producers.
On top of that, there's a festival in Champagne called Habits de Lumiere in Epernay to celebrate the season.
If bubbles aren't your speed, there are plenty of other ways to indulge. Including the annual The Bracebridge Dinner at Yosemite and Brew Years Eve in Chicago. So get ready to eat, drink and be merry all month long, even if in moderation – 'tis the season, after all.
what are the best events in food and drink, wine and craft beer in december 2019?
1. food and wine festivals in december 2019
The 2019 edition of the Miracle Christmas Cocktail Bar is popping up at The Cabinet and Mace in the East Village and Livingston Manor in Downtown Brooklyn. This year's cocktail list includes festive flavors like the Run Run Rudolph, a holiday-themed take on the French 75, which includes the usual bubbly, lemon juice and simple syrup, in addition to a bit of gin and mulled wine puree – through Dec 31
Ophelia's Snow Globe in the Sky pop-up takes winter chic to a new level (literally). In addition to the already decadent cocktail menu, look for special sips like the Rising Star, made with cognac, rum, cinnamon simple syrup, and Lotus-cookie-infused cream, to pair with warm and rich desserts like churros and tiramisu – through Feb 29
This winter, Serra by Birreria, a greenhouse restaurant with a seasonally alternating decor that lives on the rooftop at Eataly Flatiron, transforms into Serra Alpina, a rustic wintry getaway in the Italian Alps – through Mar 31
Taste whiskeys from around the world at New York's Whiskeyfest – Dec 3
The 14th annual Metropolitan Cooking and Entertaining Show at the Washington Convention Center in DC will host more than 400 exhibitors, including specialty food companies, caterers, party planners, personal chefs, kitchen planners and appliance manufacturers. The highlight of the weekend is the appearances and cooking demonstrations by award-winning local and national chefs/cooking personalities like Wolfgang Puck and Martha Stewart – Dec 5 – 6
A Yosemite tradition for nearly 90 years, The Bracebridge Dinner at Yosemite transforms The Majestic Yosemite Hotel Dining Room into a Renaissance-era hall filled with traditional Christmas festivities – Dec 11 – 21
The annual Habits de Lumiere in Epernay (the capital of Champagne) celebrates three days of events, drinks and food along the famous Avenue de Champagne. There are installations in the streets, an exhibition of vintage cars; street theater; son et lumiere and music. Many of the major Champagne houses along the Avenue de Champagne are open to the public, with Champagne bars, illuminations and tastings. The Festival also has a spectacular fireworks display – Dec 13 – 15
The Night of the Radishes is an annual event in the city of Oaxaca, Mexico, dedicated to the carving of oversized radishes to create scenes that compete for prizes in various categories. The event has its origins in the colonial period when radishes were introduced by the Spanish – Dec 23
Just in time for New Years Eve is National Champagne Day. Cheers – Dec 31
2. new cookbooks in december 2019
We love trying new cookbooks and in the crop of new cookbooks coming in December 2019, we couldn't be more excited to try out French Macarons for Beginners ($16). It offers foolproof macaron recipes with 60 flavors to mix and match just in time for the holidays – Dec 10
Still looking for a gift for your college student? The Easy College Cookbook is perfect for an overwhelmed and hungry college student with very limited cooking resources. There's even a recipe for a Deep-Dish Microwave Cookie – Dec 10
Explore the 250 year history of Veuve Clicquot Ponsardin in the gorgeous new book Veuve Clicquot ($85) form Assouline – Dec 27
3. wine and spirits auctions in december 2019
Sotheby's Wine will host their last auction of the fall season with a two-day Finest and Rarest Wines Sale that will focus on Bordeauxs – Dec 6 – 7
The Whiskey Sale at Bonhams this month will include a Rolling Stones Suntory that was made to celebrate the 50th anniversary of the formation of the world-famous rock band – Dec 10
Christie's Finest & Rarest Sale will feature a collection of Château Lafite-Rothschild, spanning vintages 1960 through 2016 – Dec 13
4. craft beer festivals in december 2019
The 8th annual Denver Beer Festivus is a nondenominational beer extravaganza. Every brewery in Denver's city limits will share their favorite brews for the day – Dec 14
Celebrate Brew Years Eve in Chicago at Artifact Events with 25 different craft beers, live music, hors d'oeuvres, signature craft cocktails from Two Brothers Artisan Spirits and a wine bar – Dec 31
the best in the world of food and drink this december 2019
That's it. Our picks for the top events in food and drink, wine and craft beer and wine auctions in December 2019. Plus the new cookbooks of December 2019 that we're most excited about. Forks in the air!
join our community
For access to insider ideas and information on the world of luxury, sign up for our Dandelion Chandelier newsletter here. And see luxury in a new light.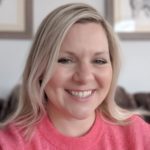 Jillian Tangen is the Head of Research at Dandelion Chandelier and a former Senior Research Analyst at McKinsey & Co and Analyst at Shearman & Sterling. She is an avid fan of Nordic design, having owned an independent lifestyle store and sales agency focused on emerging Scandinavian design. Jillian lives in New York and is married with three young children. She loves cross-country skiing, the New York Rangers, reading, travel and discovering new brands.