The Best Places to take a Luxury Hiking Vacation now
All products are independently selected by our editors. If you buy something, we may earn an affiliate commission.
Hiking is the new yoga. Among the most enduring recent health and wellness trends, hiking remains among the top mindfulness and stress reduction activities, especially among luxury consumers. So where's the best place to take a luxury hiking vacation right now? We've got ideas for every fitness level, dear reader.
hiking is a top health and wellness trend
Why has hiking steadily gained in popularity in recent years? Because people want connection – with the natural world, with local produce and other food items, and with each other. Hiking delivers the health and wellness trifecta.
[white_box]
Join our community
For access to insider ideas and information on the world of luxury, sign up for our Dandelion Chandelier newsletter. And see luxury in a new light.
sign up now >
[/white_box]
It's also a highly effective solution to some of the ills of modern life. Study after study tells us that one of the best ways to relieve stress is to go outside and take a walk. Just a short 10-minute jaunt in the middle of the workday has been proven to increase heart health, ease depression, improve brain function and jump start productivity- sort of like a mini vacation.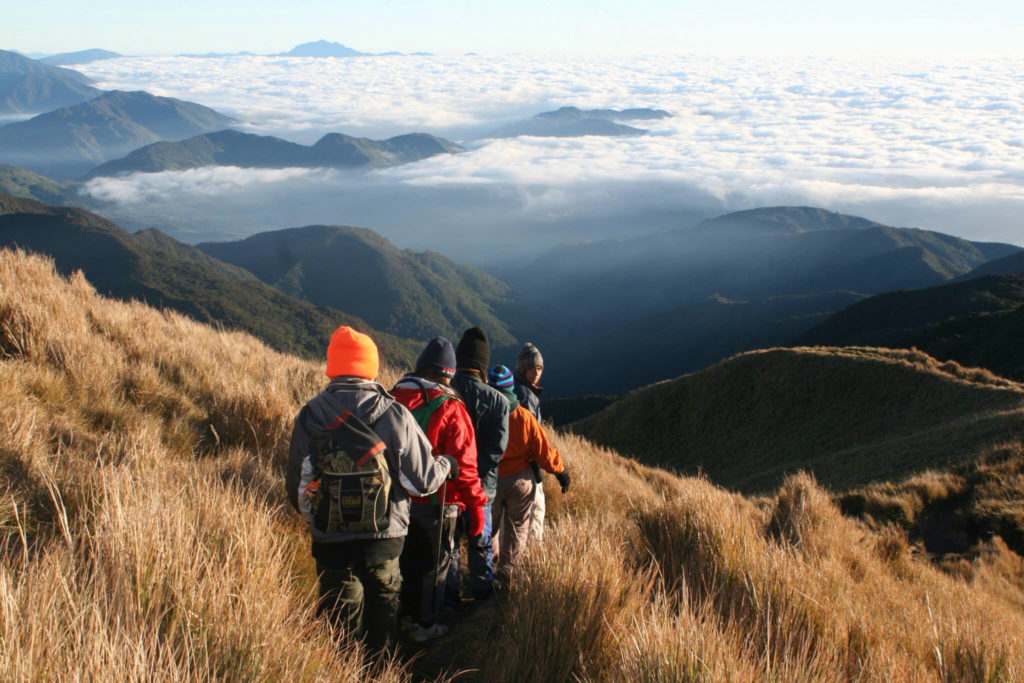 This idea isn't new – in fact, it's quite ancient. In Japan, people have long practiced forest bathing, or shinrin-yoku. Shinrin in Japanese means "forest," and yoku means "bath." The activity has nothing to do with actual bathing or soap, but rather it means taking in the forest through our senses to bathe our souls, with a slow walk or an active hike in a serene and beautiful outdoor setting.
[white_box]
Related Post
the top new wellness trends you need to for 2020
read more >
[/white_box]
Intrigued, but wondering if this activity also involves sleeping in a freezing-cold tent, eating trail mix and foregoing running water? Well, it could. But happily, some of the world's best hikes happen to also be surrounded by some of the world's best hotels.
the best places in the world for a luxury hiking vacation right now
Here's our list of standout luxury resorts that offer a full array of hiking options to suit all fitness levels that will also satisfy your wanderlust (and your Instagram feed). For convenience, we've grouped them by ability level.
Beginner
1. The Amalfi Coast
Who says you need to hit the forest to go hiking? Italy's fabled Amalfi Coast may be known as one of the world's great drives, but its hills and mountains offer some of the very best hiking in all the Mediterranean.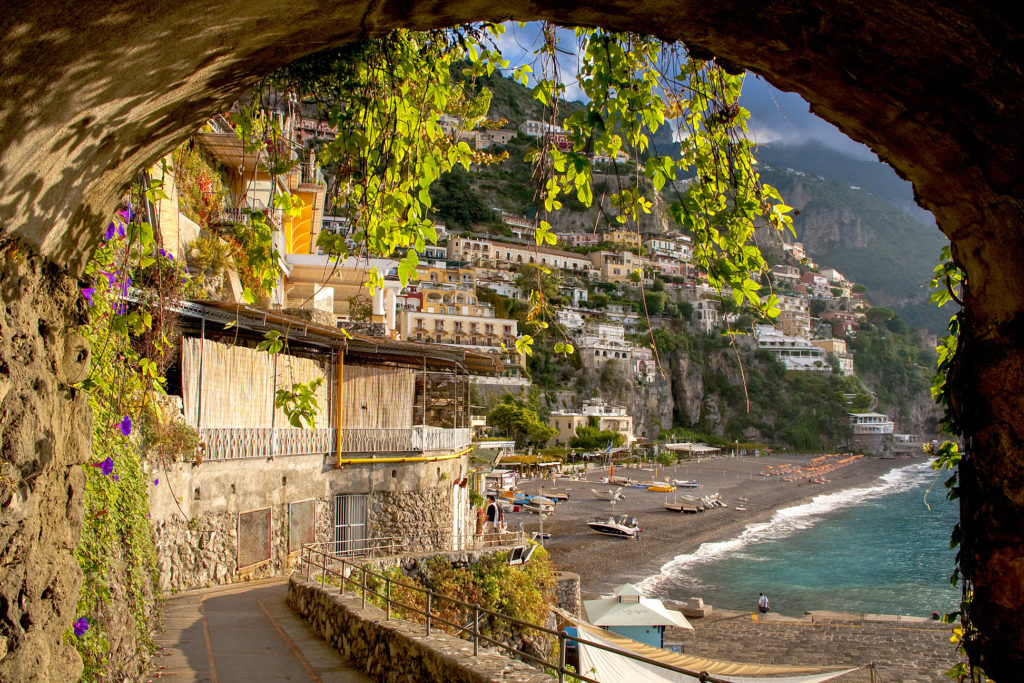 At the 17th-century monastery turned boutique hotel, Monastero Santa Rosa, you will find some seriously stunning trails.
The hotel offers guided hikes departing from the town's famed Duomo, which serves as one of the world's most beautiful trail heads. From there you can follow the gradually ascending Valle delle Ferriere for a 2 – 3 hour hike that passes through lemon groves, ancient foundry ruins and farm houses where you can refuge for a rustic lunch. After your trip you can take a dip in the infinity pool, where you can enjoy the illusion of floating above the Gulf of Salerno.
[white_box]
Related Post
how to experience the natural luxury of forest bathing
read more >
[/white_box]
2. Arches and Canyonlands National Parks
Set on the banks of the Colorado River, Sorrel River Ranch Resort and Spa sees nature as its greatest amenity. Set in spectacular scenery in southern Utah's famous arches and red rock mountains, the resort offers 240 acres of wide open ranch land to explore.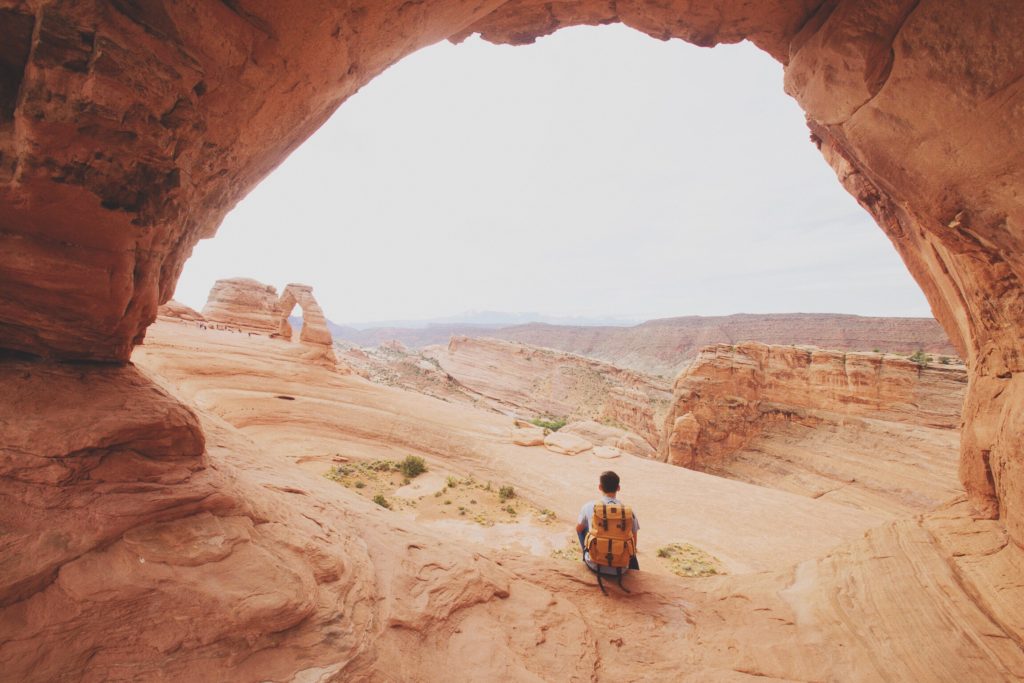 Daily guided hikes offer the chance to get closer to the surrounding red rocks including both Arches and Canyonlands National Parks For the real ranch experience, hop on horseback and go for a ride along the river. If you would rather relax you can hit up their ultra indulgent spa treatments or visit one of the nightly bonfires to close out the day.
3. Sedona, Arizona
Northern Arizona is home to the striking red rocks and lush desert greens of Sedona. It's also home to hundreds of hiking trails.
At the 11-acre creek-side L'Auberge de Sedona, you will find experts on hand to help pick the trail that's right for you. The 4-mile Courthouse Butte Loop Trail offers views of beautiful formations at an easy pace. This trail also crosses the Bell Rock vortex, a spot where mystics say energy swirls out of the earth's surface creating a sense of serenity.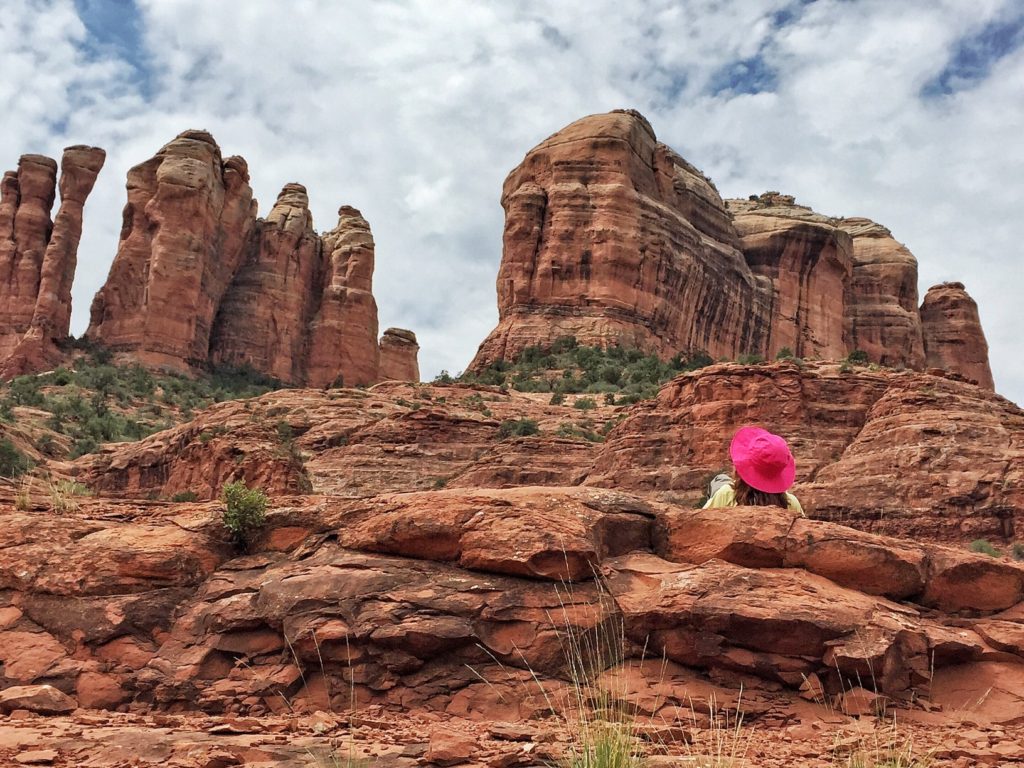 Beyond hiking, the resort offers gentle yoga stretches, music and meditation and stargazing. Here, visitors are encouraged to exercise a playful spirit on the creek and find stillness and meaning in the simple wonder of nature.
[white_box]
Related Post
the best wellness and meditation retreats in the world
read more >
[/white_box]
Moderate
4. The Himalayan Foothills
Once a Maharaja's palace, and now an Ayurvedic retreat with a sprawling spa, Ananda might be the most plush place to hike the Himalayan foothills.
Located in Northern India and surrounded by the Sal forests, you will be able to take in views of the area's signature snow capped peaks while on the 3 – 4 hour Kunjapuri Temple Trek. It leads to an intimate, incense-filled shrine to Shakti and Shiva.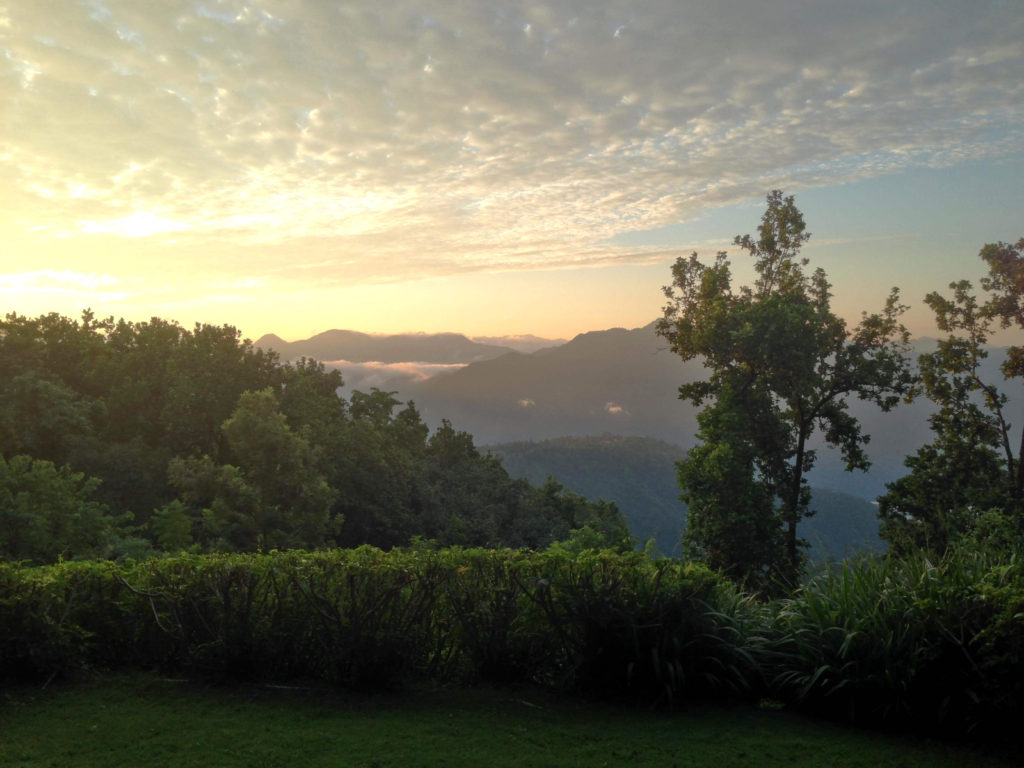 Other options include hiking downhill and over the suspension bridge of the nearby Ganges River. If you are there by sunset, you'll witness Aarti, a daily ritual in which hundreds of chanting pilgrims pass flickering oil lamps through the crowd along the water's edge.
In addition to the breathtaking hikes, guests can also partake in other well-known traditional Indian wellness regimes, including Ayurveda, Yoga and Vedanta.
5. The Berkshires, Massachusetts
The Berkshires have long been a place of nourishment for many great artists and writers. And at Canyon Ranch in Lenox Massachusetts, you too can also write your own story of renewal.
The 19th-century Bellefontaine Mansion at Canyon Ranch is a 100,000 square foot healthy living hideaway surrounded by expansive gardens. And filled with wellness options aplenty.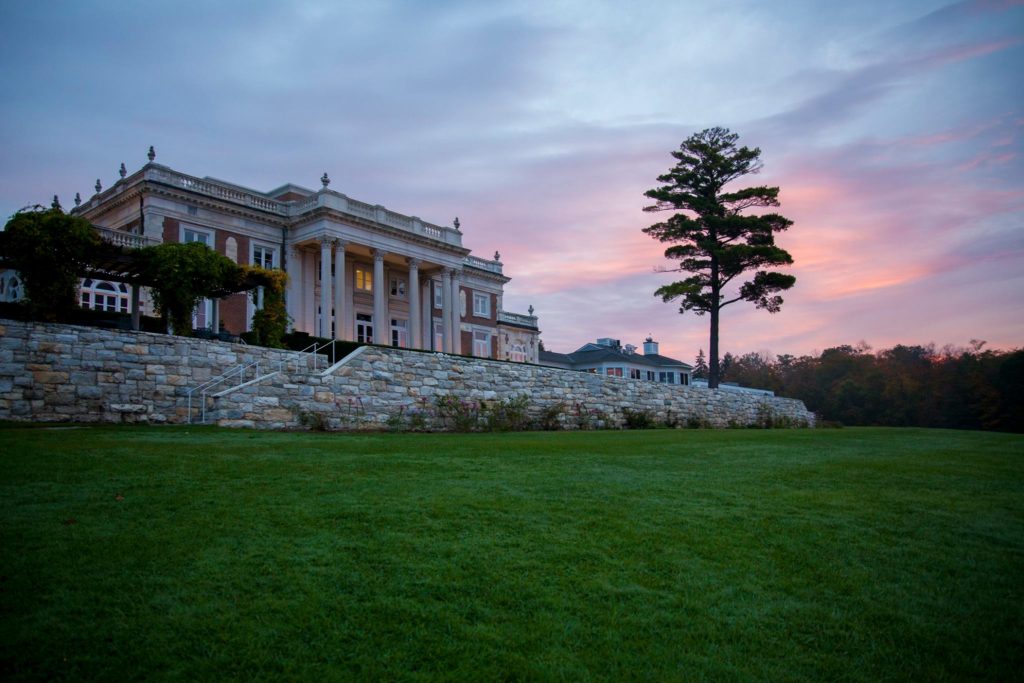 The resort offers customized hiking options depending on your ability and/or goals. One of the most well known is the 2 hour Flag Rock trail with a moderate ascent through the woods of Monument Mountain. It culminates in a vista over the charming village of Houstatonic.
6. The Atlas Mountains of Morocco
Kasbah Tamadot is Sir Richard Branson's magical retreat in Morocco's Atlas Mountains. The 28-bedroom hotel is filled with fountains and petal filled pools that fit seamlessly into the rugged surroundings.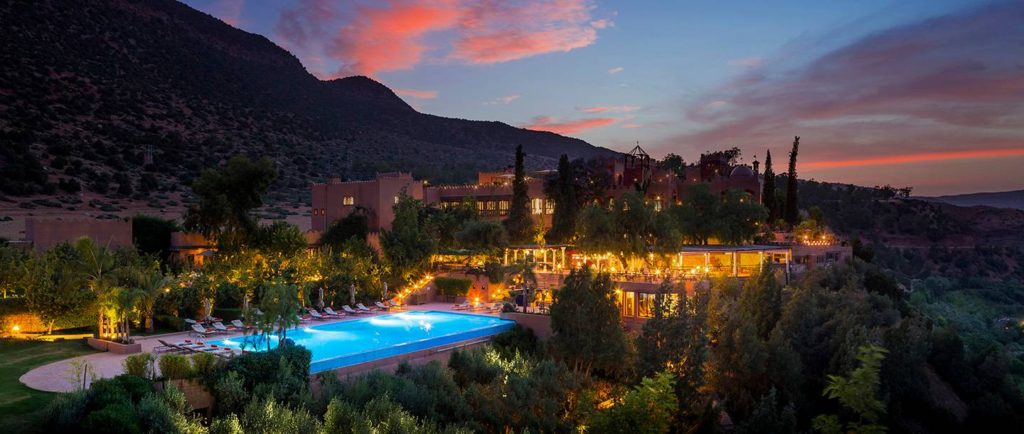 From the compound, you can embark on a 3-hour trek to the Anfa lookout in Toubkal National Park. There, you'll see nearby Mount Toubkal, North Africa's highest peak. Along the journey, you can stop at a mud-walled Berber home, and rest on beautiful woven rugs while chatting with locals over fresh mint tea.
Expert
7. The Troll's Tongue in Norway
Hiking is one of the most immersive ways to get a glimpse of the natural landscapes Norway is famous for. With the country has 44 natural parks and countless hiking trails that range from easy to practically vertical, one of the most famous (and also most advanced) is the 12 hour trek to Trolltunga ("Troll's Tongue").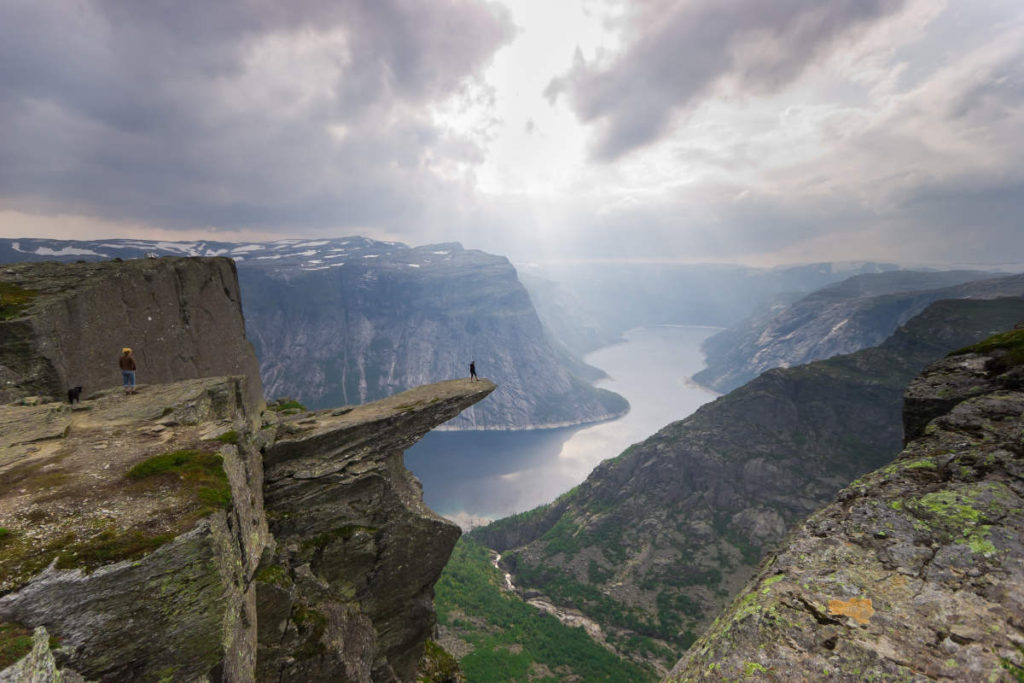 The challenging ascent is only accessible during the short summer season. The closest luxury accommodation is the Hotel Ullensvang on Hardangerfjord.
Here, you can indulge in traditional Norwegian cuisine and relax at the Ullensvang Bath with panoramic views of the fjord and mountains. Followed by a refreshing dip in the heated 88-meter long swimming channel that stretches alongside the base of the fjord.
8. The Tour du Mont-Blanc in the Alps
The Tour du Mont-Blanc is probably one of Europe's most iconic hiking routes and involves Europe's highest peak but goes around it rather than up to the top. That means challenging, beautiful climbs and descents every day while crossing through France, Italy and Switzerland.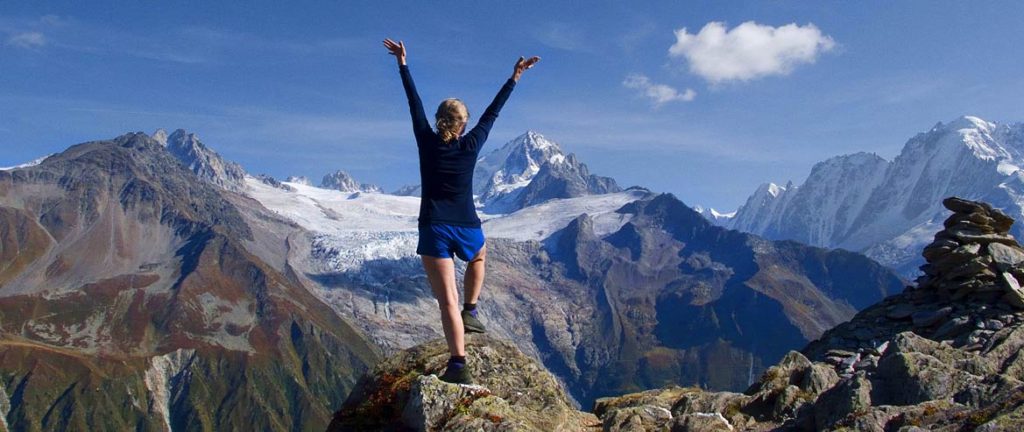 Covering so much ground and finding the right accommodations on such a journey can be challenging. Luckily, luxury adventure tour operator Mountain Travel Sobek can solve that and more. From transporting guests' luggage, to choosing the best hotels, to providing outstanding lunch buffets (rather than standard sack lunches), to expert guides, they have everything covered. Well, except for the actual walking. You have to do that yourself.
9. The Andes
Explora is best known for its luxury adventure lodges in Chile and Peru. But for those who really want to escape, we suggest the 9-day trek over the Andes Mountains between San Pedro de Atacama, Argentina and Salta, Chile.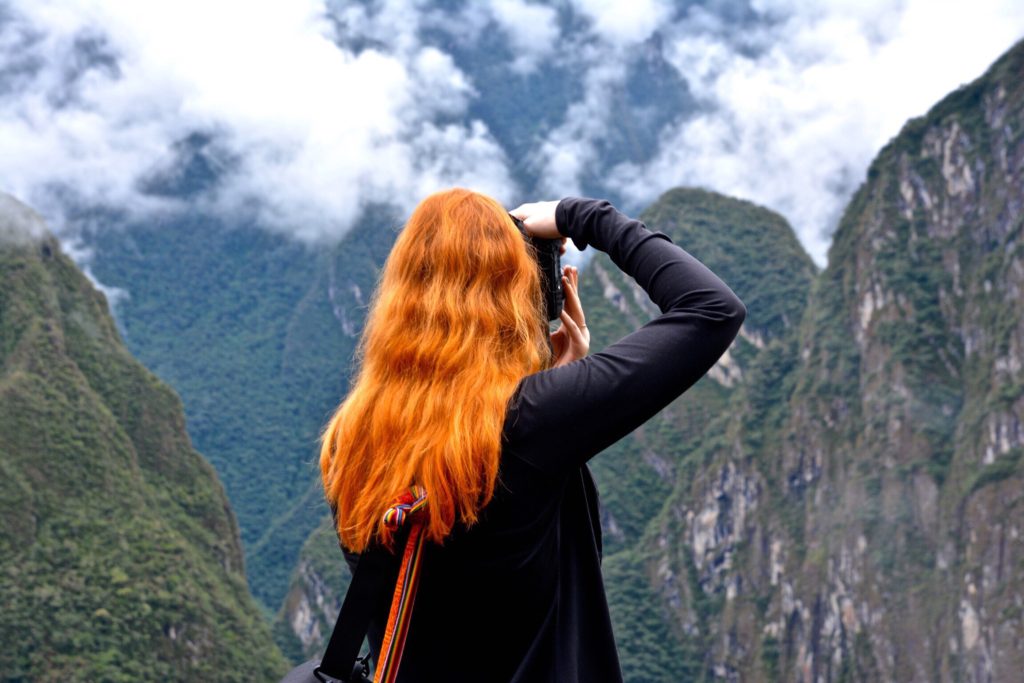 The trip allows hikers to experience the varying geology, flora and fauna and weather across the altiplano: the Atacama Desert, the Andes, the Calchaquíes Valleys and the colonial town of Cachi. Each night you will be able to relax and recover in luxury camps set up in a wide variety of creative structures, including shipping containers, ancient cabins, lodges and guest houses. Including the brand's very own in the Atacama.
best places in the world for a luxury hiking vacation
There you have it! Nine destinations that deliver all the benefits of a diving into nature without any of the usual discomforts. Your cell signal may wane during your adventure, but we can almost guarantee that you'll return with your batteries recharged.
join our community
For access to insider ideas and information on the world of luxury, sign up for our Dandelion Chandelier newsletter here. And see luxury in a new light.
Jillian Tangen is the Head of Research at Dandelion Chandelier. Formerly, she was a Senior Research Analyst at McKinsey & Co and Analyst at Shearman & Sterling. She is an avid fan of Nordic design, having owned an independent lifestyle store and sales agency focused on emerging Scandinavian design. Jillian lives in NYC and is married with three young children. She loves cross country skiing, the New York Rangers, reading, travel and discovering new brands.