Luxury Lessons: What You Need to Know About Caviar
All products are independently selected by our editors. If you buy something, we may earn an affiliate commission.
We all know that caviar is a quintessential luxury item, prized for generations by aristocrats and celebrities the world over. But there's a lot more to know if you're planning on hosting or attending a party or special event where caviar will be on the menu. Like, what are the best kinds of caviar? Here's an introduction – our Caviar 101. Our correspondent Julie Chang Murphy provides a quick luxury lesson on what you need to know about caviar.
Luxury lessons: what you need to know about caviar
'Tis the season for decorated sugar cookies, fresh pies, hot toddies and hot chocolate. And in the finest households? It's time for champagne wishes and caviar dreams, of course.
[white_box]
Join our community
For access to insider ideas and information on the world of luxury, sign up for our Dandelion Chandelier newsletter. And see luxury in a new light.
sign up now >
[/white_box]
Caviar has long been a symbol of wealth, luxury and decadence. From the opulent parties of Tsarist Russia to the lavish lifestyles of pre-revolutionary Iranian aristocracy, the delectable eggs of the sturgeon continue to be a prized and precious commodity. If you're planning to serve or anticipate attending some glamorous fêtes where this delicacy will be on the menu, here's a quick guide to what you need to know about caviar.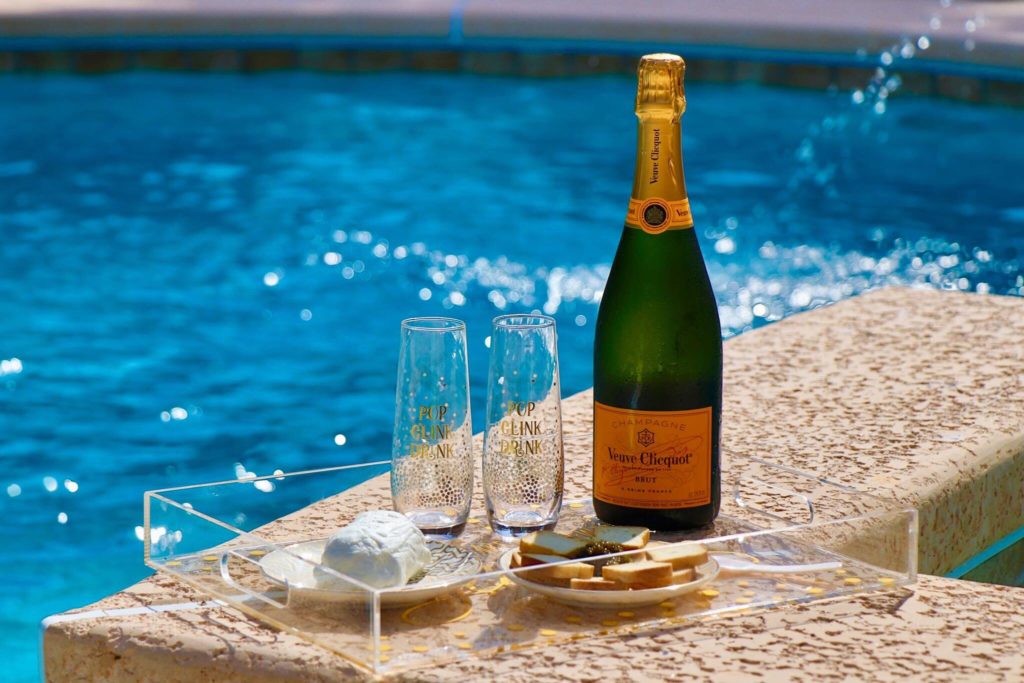 Like wine connoisseurship, becoming an expert on caviar can seem rather intimidating. What's the difference between Beluga and Ossetra? What's the best way to store and serve it? What are the most reputable brands to buy?
When this 'White Gold' or 'Black Gold' can easily cost as much as a midsize car, it makes sense to do your research before you buy a distinguished-looking tin labeled 'Reserve.'
Read on for our Luxury Lessons: Caviar 101 so you can party with the pros.
Introduction to caviar: the origin story
True caviar comes from the sturgeon, a deep sea predator with bony plates, that has roamed the seas since the Triassic period. Traditionally, there are four main sturgeon varieties which produce different types of caviar with varying levels of quality and expense: Beluga, Sterlet, Ossetra, and Sevruga.
But good luck getting wild stocks of these Caspian Sea creatures. Beluga caviar has been illegal in the US since 2005 due to the fish's near extinction. However, aquaculture industries in Uruguay, Israel, China, Germany, France and the United States farm sturgeon for their prized unfertilized eggs. These industries use the unfertilized eggs to become salt-cured.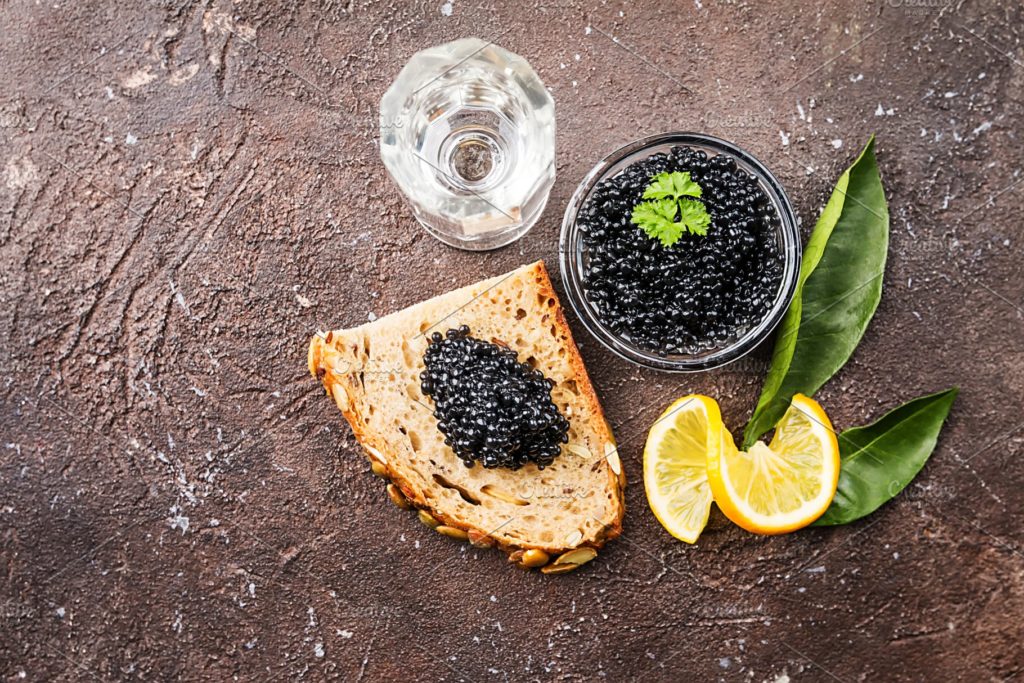 "Fish eggs" is a term used to describe the little eggs that you may find on your sushi roll. These little orange eggs are from salmon, trout and even paddle fish. These eggs are a close cousin of the sturgeon, but they are not caviar.
Introduction to caviar: how to determine the best kinds
1. Size, Texture, and Flavor
Novices might reach for the most expensive tin, associating it with the best. But there are a lot of qualities to consider other than cost.
We tapped our friends at Petrossian, the famous French boutique synonymous with this delicacy, to explain. As with wine, it's all about your particular palate. When you choose according to the flavor and experience you're looking for, you can't go wrong.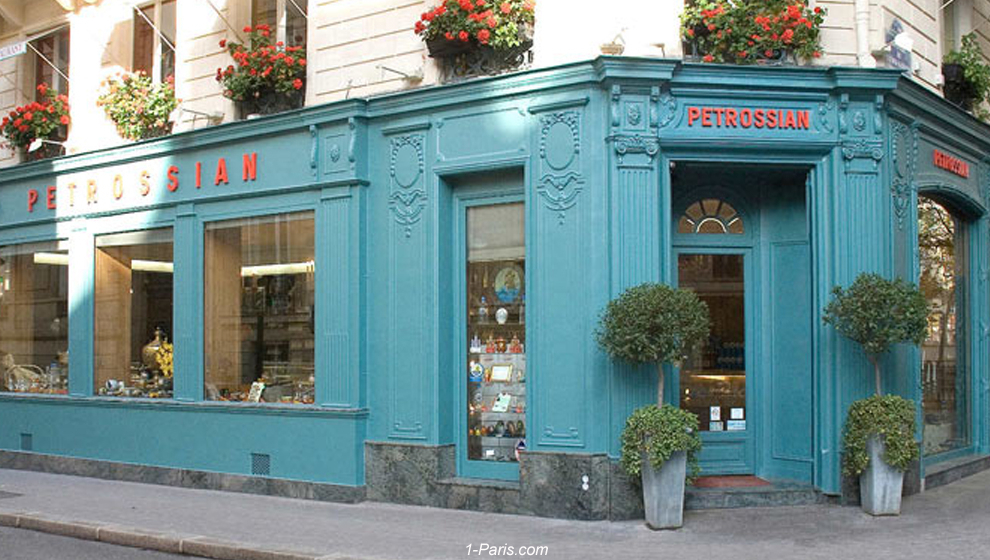 Here are the elements to look for:
Size: The size of each bead impacts everything from texture (the "pop") to the finish. Larger beads have more fluid within them. And generally speaking, connoisseurs typically prefer larger eggs.
Texture: The firmness and resulting "pop" is what most caviar enthusiasts prefer. Soft, milky and mushy caviar is usually a sign of poor processing.
Flavor: The flavors can be described as nutty, briny, salty, fruity, creamy and buttery depending on the breed of sturgeon and their diet. Generally, the higher grade caviars will be a more nuanced, complex and balanced versions of these flavors.
2. Finish and Color
Finish: Caviar leaves both a flavored finish on the tongue, but also an effervescent perfume in the mouth and nostrils. The finish often mimics the flavor profile, with combinations of brine, butter, and cream. Smoothness, often described as "velvety," and long finishes are typically more prized.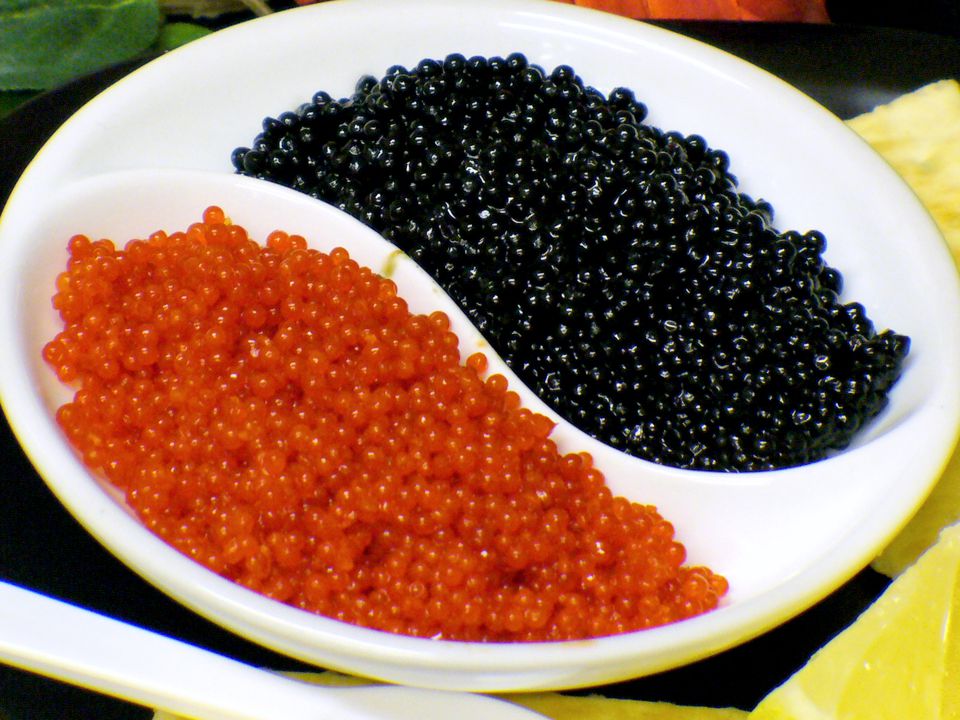 Color: Though descriptions of caviar often start off with color, it is not an outright indicator of quality. But as per the international grading system, 000 indicates light color with more robust flavor. 00 is medium and 0 is the darkest with more mild flavor. It's often recommended to begin with the darker grades when developing your palate. The caviar is a slow-paced pursuit that should begin with a solid understanding of the milder flavors.
Introduction to caviar: Reputable brands
There are a few trusted online brands from which to order caviar. These purveyors have a long history of properly handling and labeling the eggs – and abiding by international laws to protect endangered sturgeon.
1. Marky's
Marky's upholds the highest processing and environmental standards. To avoid and possible overheating or overcooling, the sturgeon caviar is treated with the purest sea salt and processed in rooms with consistent temperature . They are also genetically verified upon receipt to guarantee authenticity. Earlier this year, Marky's unveiled a 12-seat caviar speakeasy, HŪSO in New York City, helmed by Eleven Madison alum Executive Chef Buddha Lo. You can always go for a tasting if you can't decide which caviar to buy.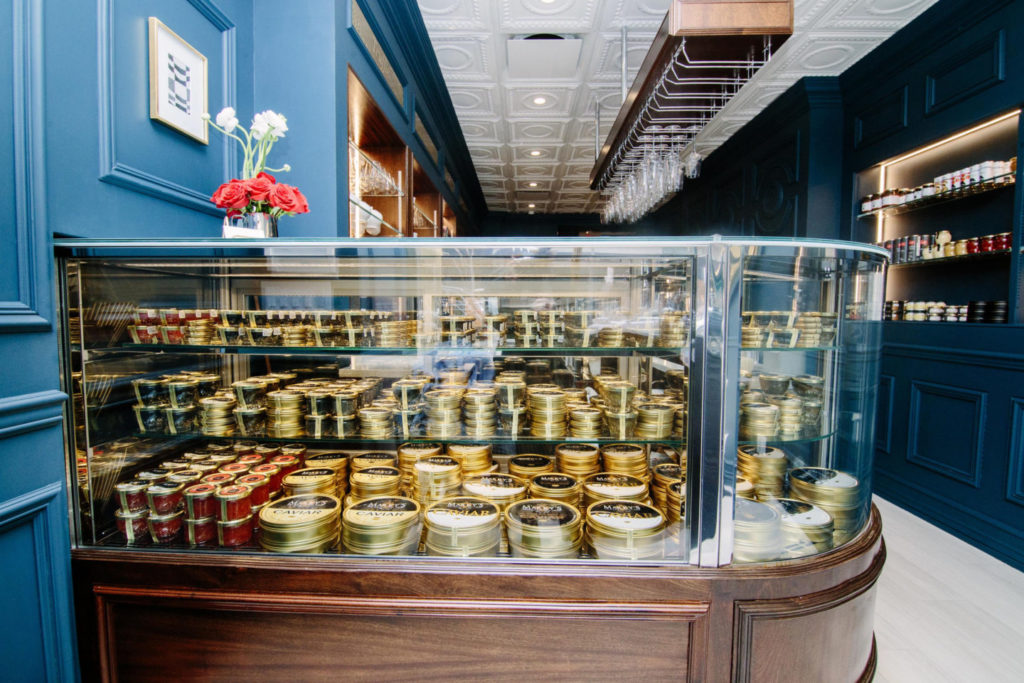 2. Black River Caviar
Black River Caviar, based in Uruguay, has been focused on producing the finest in sustainably harvested caviar for over 20 years. The family owned company raises and harvests from authentic Russian sturgeon. They are a trusted supplier of Michelin-rated restaurants and 5-star resorts all around the world.
3. Khavyar
Khavyar is an online caviar purveyor with a great reputation and endorsed by luxury publications like Saveur and Town and Country Magazine. We love their attractive site which takes the mystery out of the various types of caviar by describing their origin, flavor profiles and even suggesting complementary wines and spirits.
4. Caviar Russe
Caviar Russe supplies many of the country's top chefs and luxury cruise lines. A Michelin star has been rewarded at The Madison Avenue restaurant for the past five years. They have an impressive and easy to navigate selection of caviar, as well as signature gift selections.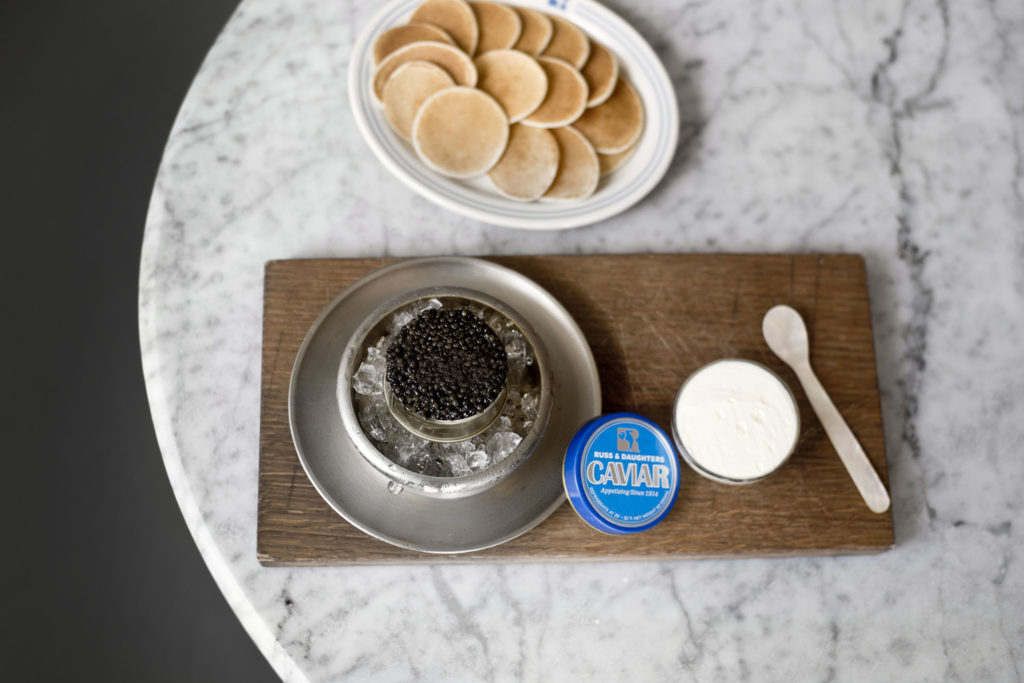 5. Russ & Daughters and Zabars Online
Some of our go-to New York City institutions like Russ & Daughters and Zabars have entered the digital age. Their online stores are a good source to order high quality caviar and accouterments at the same time.
Introduction to caviar: How to serve
Despite its fanciful reputation, caviar is actually quite simple to serve. The precious, delicate eggs should be kept in the original packaging and placed in a large non-metallic bowl filled with crushed ice. The goal is to serve it very cold (26-35F). Serving pieces and utensils should ideally be made of glass, bone or mother-of-pearl.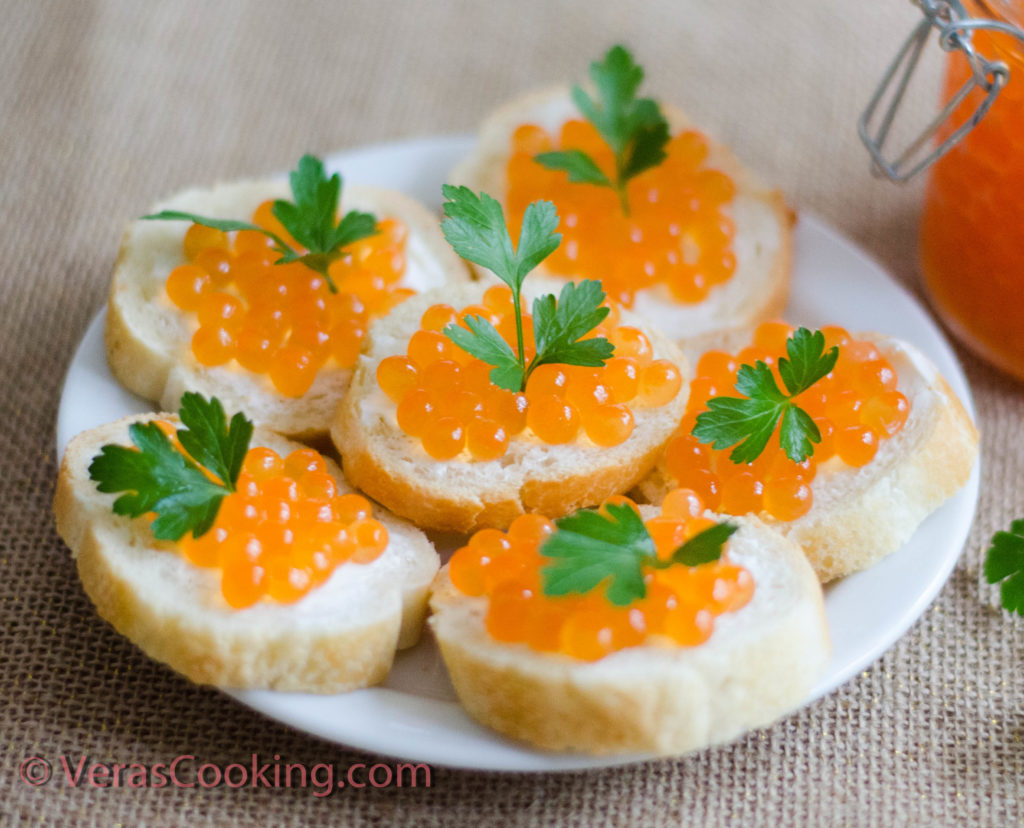 When serving different types, the best way to serve is to order them by the level of intensity. From the milder flavors of White Sturgeon to more intense varieties like Sevruga. In terms of serving size, 1/2 to 1 ounce per person is the rule of thumb.
And of course, no one will balk if you provide accompaniments to fill out the spread. Crème fraiche, lemon wedges, chopped hard boiled eggs, mini potatoes, minced onions, unsalted crackers, blinis and toast points are all ideal toppings. Pour some high-quality vodka and champagne, and you've got yourself a party everyone will remember.
Caviar 101
That's it! Everything you need to know to be ready the next time caviar is on the menu. Whether you're the host or a guest, bon appetit!
join our community
For access to insider ideas and information on the world of luxury, sign up for our Dandelion Chandelier Newsletter here. And see luxury in a new light.
Crediting her training as a cultural anthropologist at Wellesley College, Julie has immersed herself in various industries in the last 15 years including fashion design, event planning, fitness and even investigating police misconduct. Julie lives in NYC where she loves trying every ramen and dumpling restaurant with her husband and three children. She finds joy in bold prints, biographies of fierce women, kickboxing and spending way too long finding the perfect polish color to express her mood.