The Best Luxury Sound Systems and Speakers Right Now
All products are independently selected by our editors. If you buy something, we may earn an affiliate commission.
The right sound system is a key element of creating the perfect luxurious environment at home. We went in search of the best luxury sound systems and speakers on the market right now. There are at least three ways to define what the "best" is, by the way. We've covered them all.
cutting through the clutter to find the best luxury speaker system for you
So what's the best luxury indoor speaker system to take you to your happy place, dear reader? We know, researching audio options can be daunting: too many options, and for some of us, the additional need to master a technical vocabulary that can feel like learning a whole new language.
[white_box]
Join our community
For access to insider ideas and information on the world of luxury, sign up for our Dandelion Chandelier newsletter. And see luxury in a new light.
sign up now >
[/white_box]
Don't worry – we got you. We've done the research so you can quickly identify the right luxury speakers, whether you're a time-pressed audiophile or a neophyte in search of your first grown-up sound system.
three categories of luxury home sound systems
We've divided our findings into three categories to make it even easier for you to find exactly what's right for your specific needs.
Purists care most of all about sound quality, and we've found the best of the best in that realm.
Some of us are really interested in design, so we've rounded up some stylish and sleek options that won't dumb down your chic home decor.
And for those who always have to be a step ahead of the crowd, we've included some picks that represent the future of home audio.
[white_box]
Related Post
what are the best luxury headphones for traveling?
read more >
[/white_box]
In the year since we first posted this guide, many of our speakers have gotten "smarter." Whether they're Apple, Google, or Amazon friendly, you're about to get a lot more bang for your buck. We've included the software updates where applicable.
the best luxury speaker system for you
Ready to hear more? Here are the best luxury home speakers and sound systems on the market right now.
Our Top Five For Pure Sound Quality:
1. Cabasse
The Cabasse La Sphère ($175,000) is a technical tour de force from France. The spherical design of this speaker is the world's only four-way, "point source" system. Yes, the 28-inch sphere looks unconventional – but the design allows the speaker to disappear as a sound source, so you just hear the music.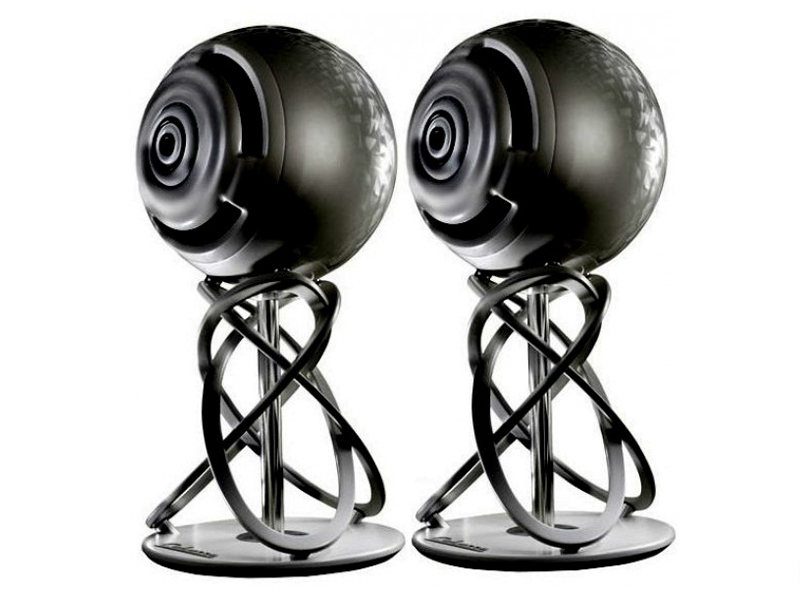 A new software release allows users to connect to Apple AirPlay 2, enabling multi-room functionality, Siri voice control and streaming music from all Apple products. This speaker ensures not only amazing sound, but also bragging rights — you won't find them in many homes at that price point.
2. Dynaudio
Dynaudio Special Forty ($2,999).Designed and made in Denmark, the Special Forty celebrates Dynaudio's 40th anniversary. They're designed with an eye toward Nordic understatement, so they'll fit pretty easily into any decor.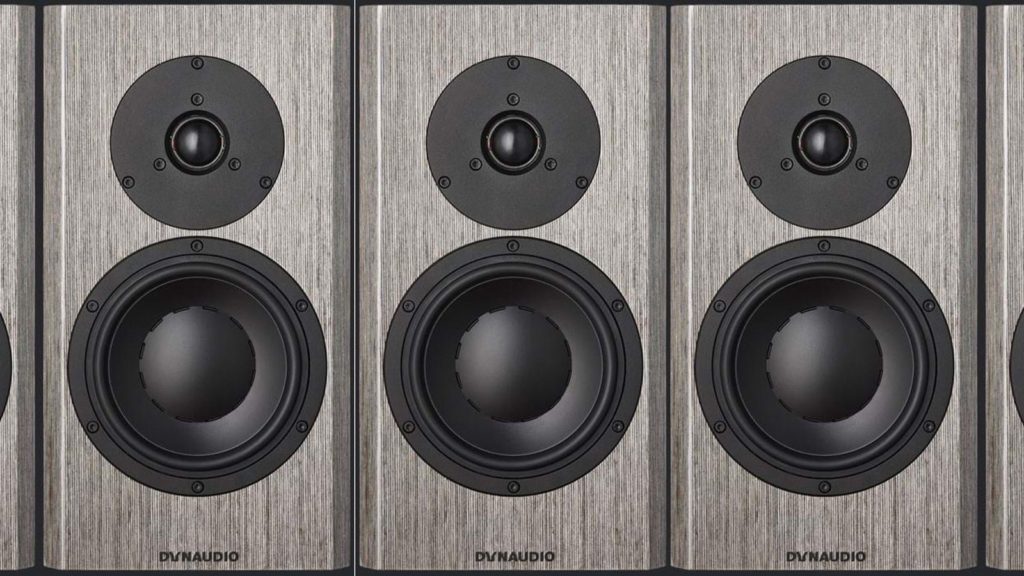 They're small in size, but they deliver big quality sound. The brand is known for its drivers, and these speakers feature a precision-coated 1-inch soft-dome tweeter that is unique to the Special Forty edition.
3. KEF
KEF LS50 Wireless Speakers ($2,499). Since 1961, KEF has been producing some of the most sought after speakers in the world. Their LS50 Wireless speakers feature curved front baffles that have a modern, stylish look. KEF placed the tweeter inside the center of the bass/midrange cone; this enlarges the speakers' acoustic "sweet spot," giving you more options for room placement (which is always a plus in our book).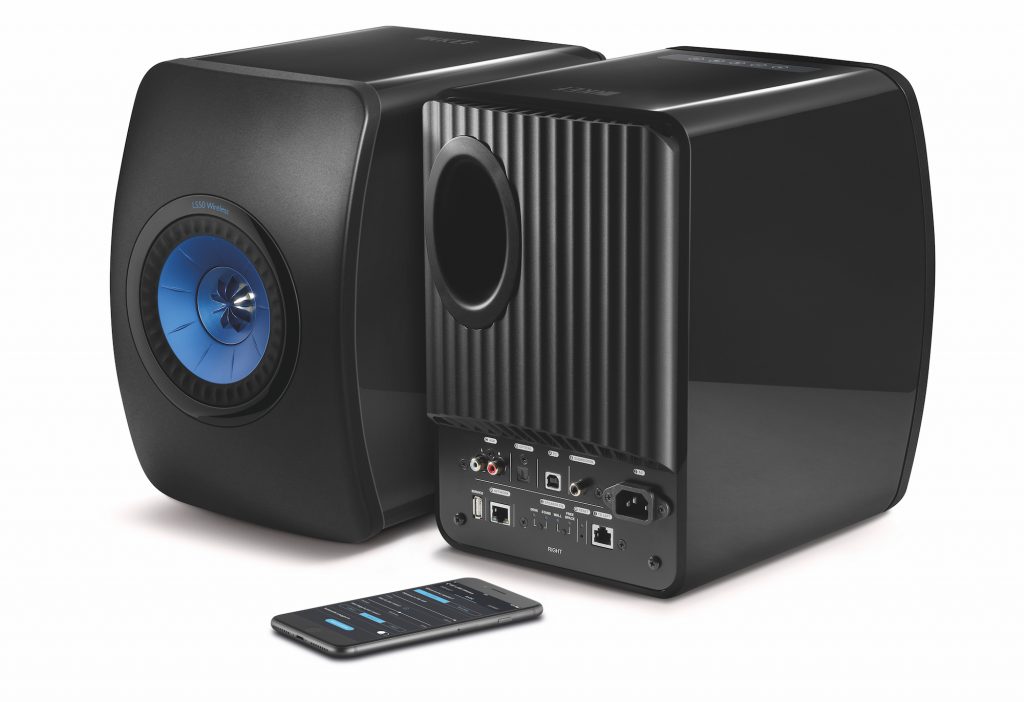 Two custom-designed amplifiers in each speaker, plus an advanced digital-to-analog converter, ensure richly detailed natural sound. If you're a night owl, consider the Nocturne edition ($2,499.99), produced in collaboration with the inspirational Dutch designer Marcel Wanders. It features a rhythmic geometric design that glows in a dark room bringing your music to life.
[white_box]
Related Post
our picks for the best luxury tech of the decade
read more >
[/white_box]
4. Klipsch
Klipsch Forte III ($1,799). Since 1985, the Forte floor-standing speakers from Klipsch have been the gold standard for home entertainment. When Klipsch released the Forte III edition, no one was surprised by their stellar quality. These speakers sound fantastic.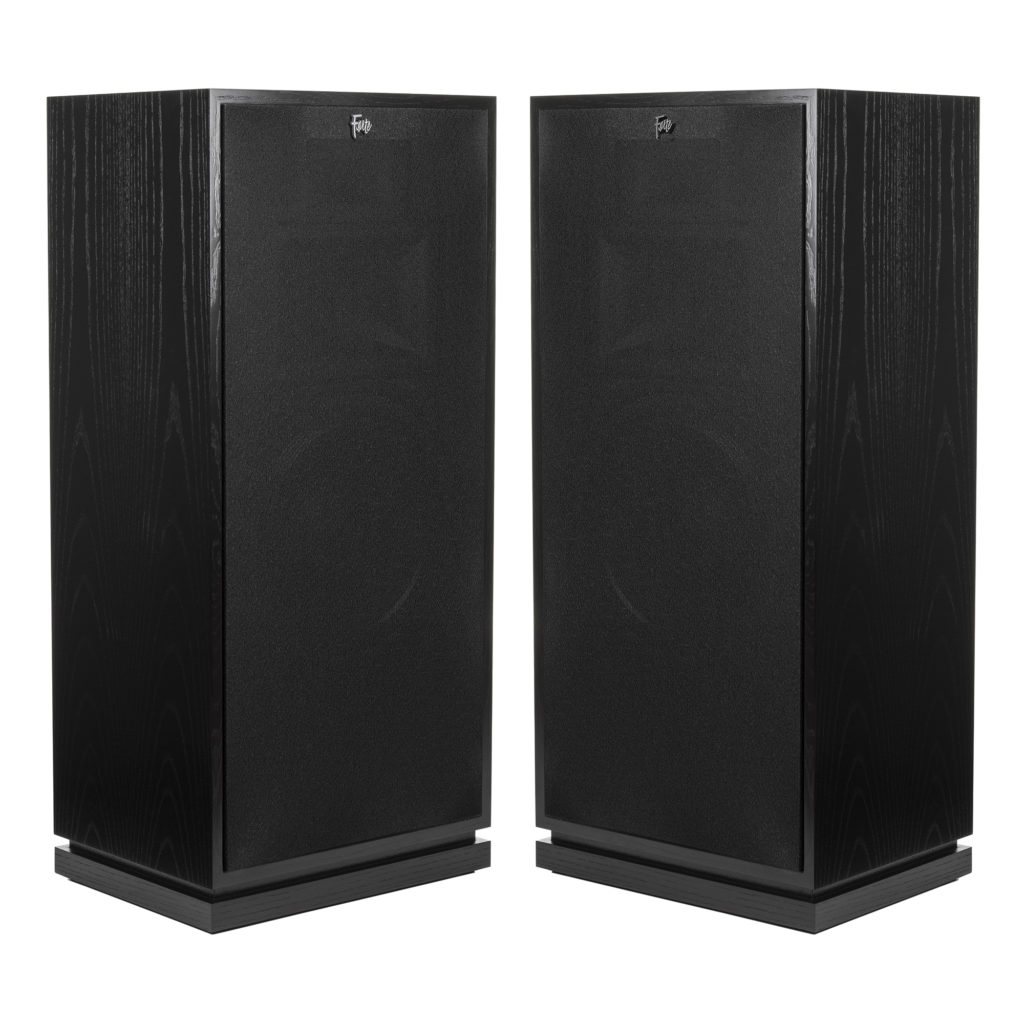 Klipsch's attention to detail on the fine tuning of the speakers has resulted in a clear and intricate mid-high range. The downside is that they're boxy, large, quite heavy and difficult to move. So once you figure out their place in the living room, these speakers aren't going anywhere.
5. Naim
Naim Mu-So Second Generation ($1,598). Britain's Naim Audio is renowned for award-winning components. The brand's devotion to accuracy and musicality shines through in the Mu-so wireless music system.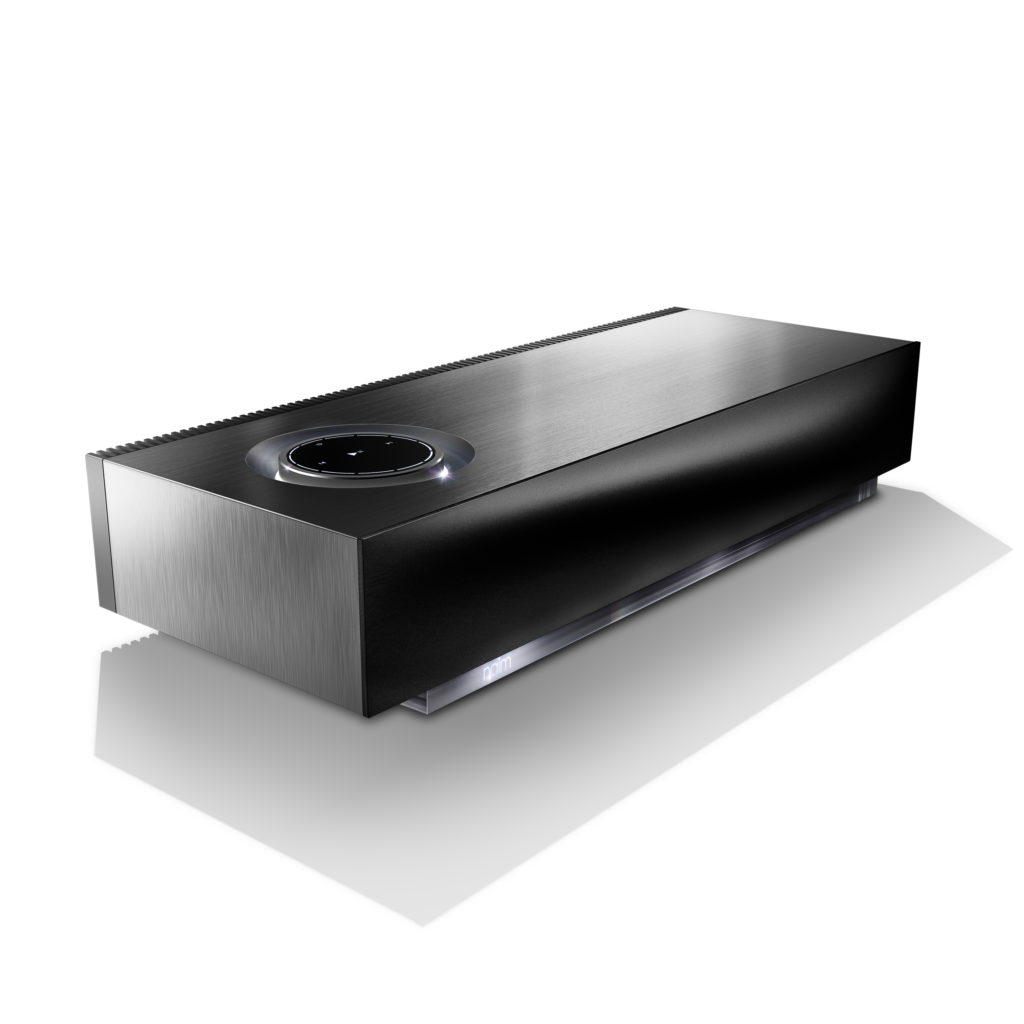 The wooden cabinet is designed for optimum acoustic performance, allowing the six high-performance speakers to deliver full, detailed sound from just about any source. A new software release allows users to connect to Apple AirPlay 2, enabling multi-room functionality, Siri voice control and streaming music from all Apple products.
[white_box]
Related Post
the luxury gift guide: the best new tech we love
read more >
[/white_box]
Our Top Five for Stylish Design:
1. B&O Play
B&O Play Beoplay A9 Fourth Generation Wireless ($3,000). The Bang & Olufsen BeoPlay A9 speaker system delivers crisp, full-bodied, room-filling sound and allows users to control the volume with just the wave of their hands. It also packs dramatic visual impact: it's sleek, covered with custom designer fabric, and comes with its own tripod stand. The speaker also has the option of wall mounting, and its good-looking enough to be displayed as a minimalist work of art.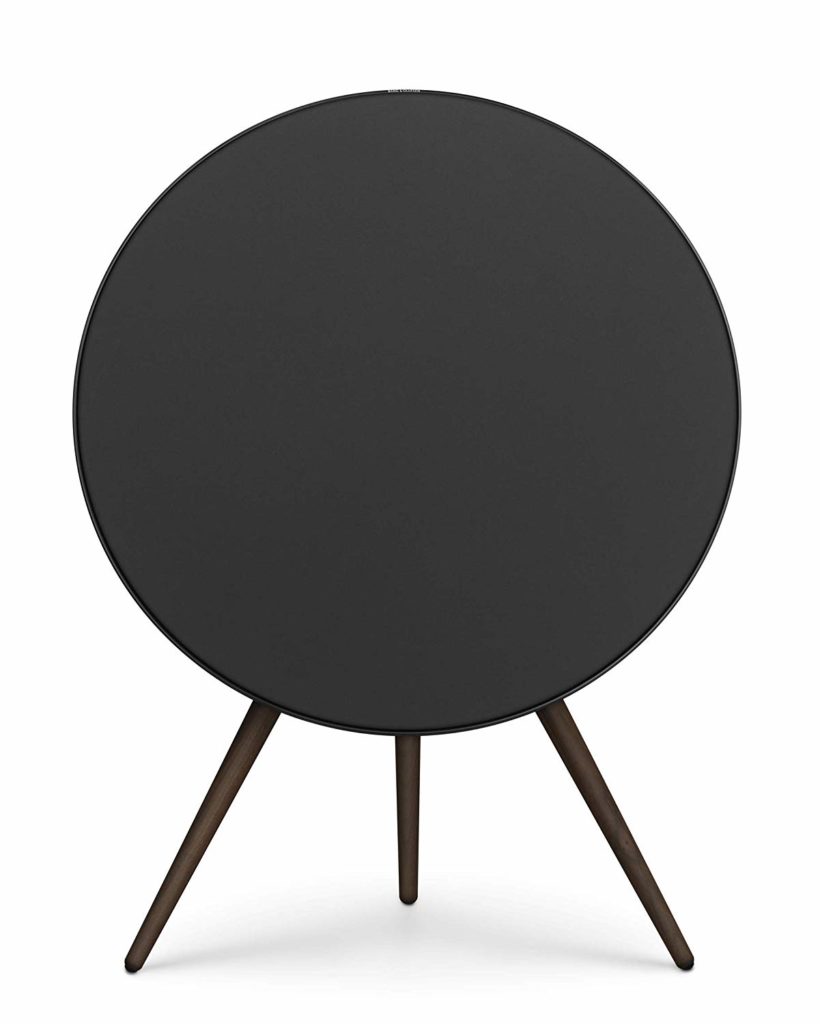 Bang & Olufson has added the Beoplay A9 into its family of Apple-supported speakers, meaning you can seamlessly connect your music and iPhone apps like YouTube, Spotify, Hulu, and Netflix to these AirPlay-enabled speakers.
2. Bowers & Wilkins
Bowers & Wilkins Formation Wedge ($899.98). Looking for a speaker whose sound and design are worth showing off? Problem solved! Part of the brand's Formation range of multi-room speakers, the Bowers & Wilkins Wedge has sound that is strong and really clear, with crisp highs and robust, well-measured bass.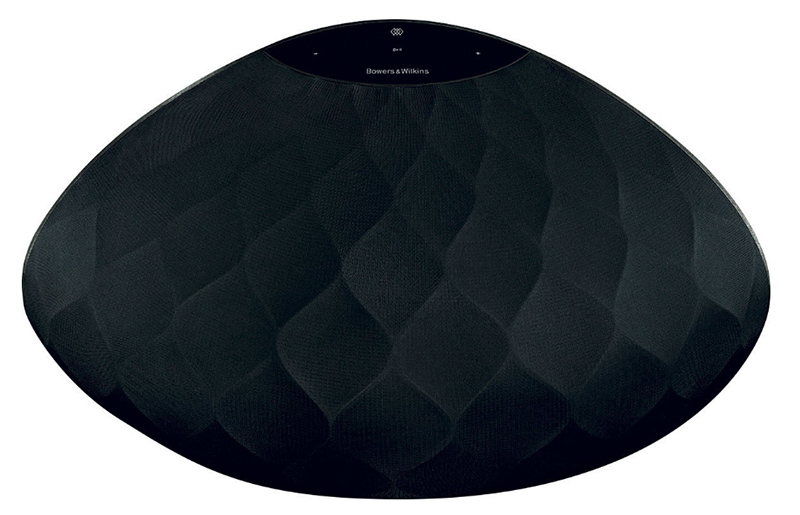 The distinctive shape conceals left and right tweeters and mid-range speakers that are as far apart as possible, angled for optimal sound dispersion, along with a long-throw woofer in the center for clear, accurate low tones. It streams Apple AirPlay 2, aptX HD Bluetooth, Spotify Connect and Roon Ready. Sweet.
3. Devialet
Devialet Gold Phantom ($2,990). This red-hot brand's marquee product, the Gold Phantom, is a wireless speaker that boasts digitally powered, analog-grade sound. A frequency response of 14Hz to 27kHz (far outside the range of the human ear), 4,500W of power, and a maximum volume level of 108dB (read: extremely loud) combine to capture details that are indiscernible on lower-end speakers, from a musician's breath between notes to a subtle drumbeat in the background.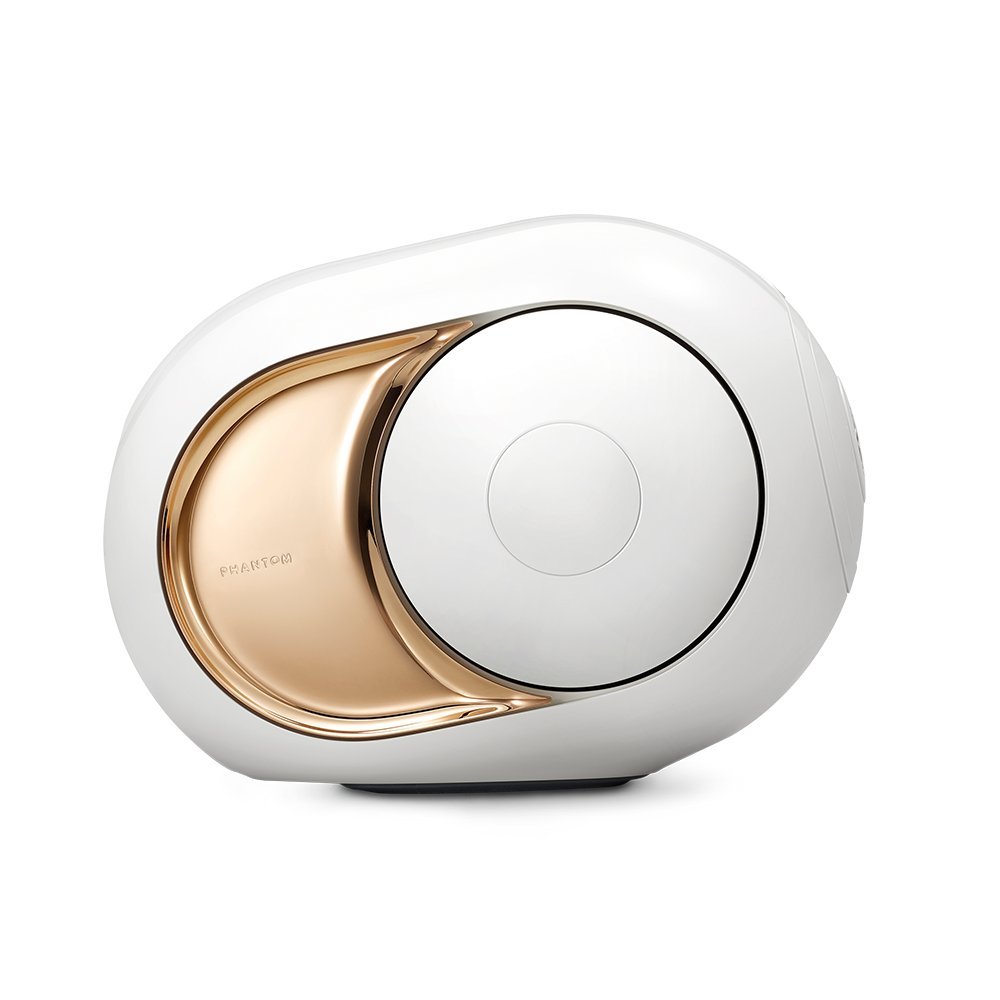 In addition to amazing sound, the speaker is beautiful and bold, with a style that almost reminds us of a retro car fender. We love that it comes in white/gold, white/silver and white/white – sleek and timeless design.
4. MartinLogan
MartinLogan Crescendo X ($999.95). High-quality materials and finishes give the Crescendo X a sculptural appearance. While the curved cabinet and aluminum stand may be retro-cool, its electronics are thoroughly up to date.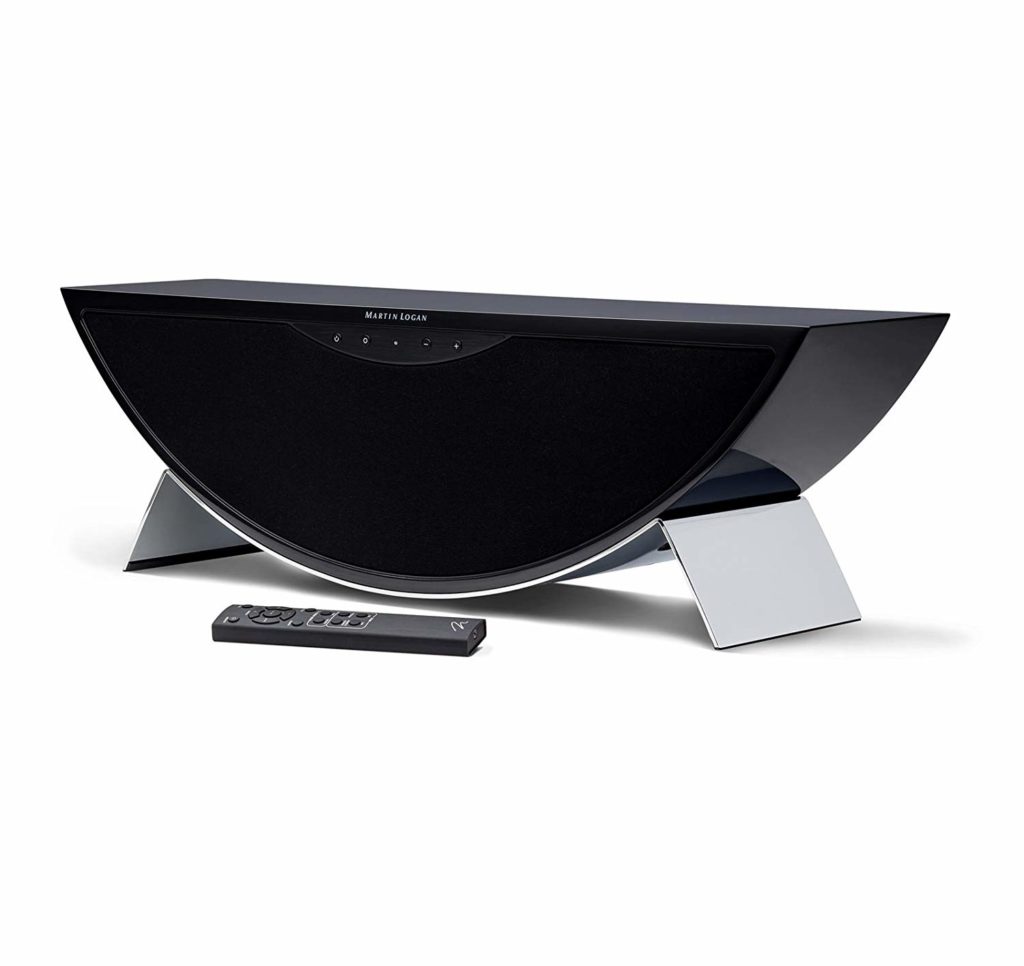 A large woofer handles low and mid-range frequencies, with two tweeters providing clean, clear high. Each speaker is powered by its own dedicated Class D amplifier for exceptional clarity. Not only is the Crescendo X compatible with Apple's AirPlay2, but it also supports DTS Play-Fi and its "Works with Alexa" certification.
5. McIntosh
McIntosh RS 200 ($1,000).This brand is renowned for its superior sound and superb craftsmanship, so its a given that this speaker delivers exceptional sound. What we love about it is the retro style: it has a '40's vibe, but with some very modern updates.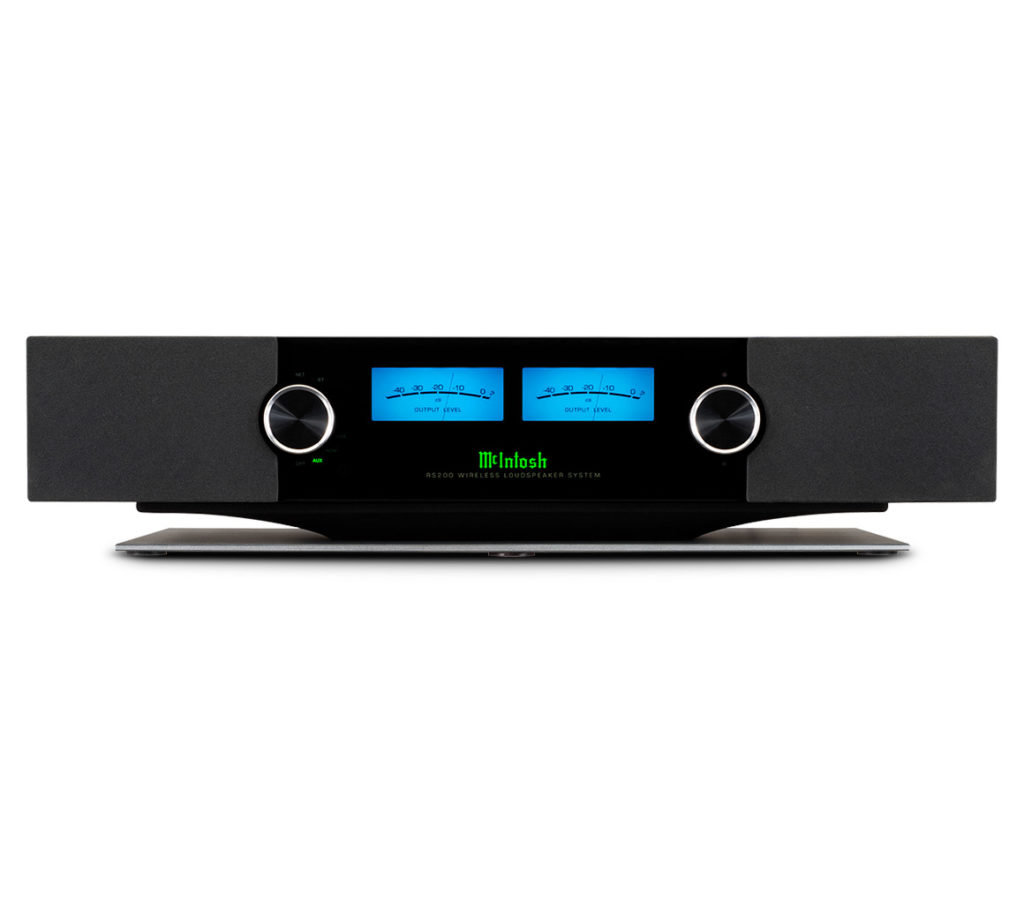 The cabinet features a high-gloss finish and a clear acrylic front. Large control knobs and the signature blue meter pay homage to McIntosh's classic hi-fi gear. A 3/4″ titanium tweeter and 3″ long-throw woofer deliver clear, accurate sound. This model is fully enabled with Amazon's "Works with Alexa" system. As long as your Alexa built-in product and speakers are all on the same network, you can control your music from anywhere in the house.
A Glimpse of the Future: CES 2020
The Consumer Electronics Show (CES) is the largest trade show in the industry, and it's where manufacturers debut their latest and greatest products.
Hot off the presses from the 2020 edition, which just concluded in Las Vegas, here are a few examples of new home speakers and sound systems that the trade press is raving about.
1. Multi-tasking home speakers: Belkin
The Belkin Soundform Elite smart speaker ($300) is on lots of "best of" lists right now. The speaker itself is designed by Devialet. The clever addition is its wireless phone charging capability, which will work with any Qi-enabled phones — like most Androids and iPhones. CNET notes that "the speaker is designed to suppress vibrations while producing high-quality sound, which will keep a phone in the wireless charging cradle from bouncing around." It's scheduled to be available in the first quarter of 2020.
2. Multi-tasking home speakers: Harmon Kardon
The Citation Oasis from Harman Kardon is a multi-purpose compact smart speaker and LED alarm clock that also offers wireless phone charging, music streaming and Google Assistant. It also works as a streamer with a Chromecast and Apple AirPlay.
3. Home speakers with curved, bendable screens: Royole
The Royole Mirage is an Alexa-driven smart speaker ($899) with a 8-inch AMOLED display wrapped halfway around the device. It was designed in collaboration with Cleer Audio. Designed to compete with flat smart screens like the Amazon Echo Show and the Google Nest Hub Max. The idea is that the flexible screen facilitates tasks like watching a cooking video while moving around the kitchen.
4. Mini-me's: JBL
The new L82 Classic from JBL ($2,500 per pair) made its debut at CES 2020. It's a compact (8-inch) version of the popular L100 Classic. The 2-way bookshelf loudspeaker features the brand's advanced acoustic technologies. We love that it maintains the iconic retro-inspired style of the L100 Classic – and like it's big brother, it comes in orange!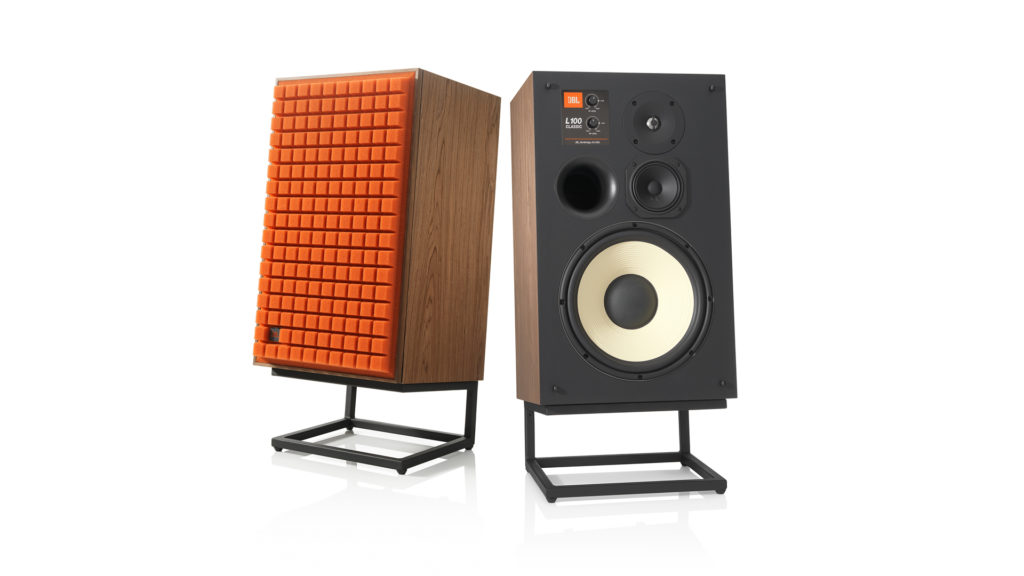 the best luxury speaker and sound systems right now
That's it! Turns out there are lots and lots of ways to cocoon yourself this winter with your jams and your jammies. And when the weather is fine, just throw open the windows and move the party outside.
Which one of these is on your wish list?
join our community
For access to insider ideas and information on the world of luxury, sign up for our Dandelion Chandelier newsletter here. And see luxury in a new light.