The Most Romantic Luxury Restaurants in the World
All products are independently selected by our editors. If you buy something, we may earn an affiliate commission.
One of life's sweetest luxuries is a romantic meal with your beloved. But where to go for the perfect romantic restaurant meal on date night? Our correspondent Jillian Tangen has curated a list of the most romantic luxury restaurants in the world right now.
where to go for the perfect romantic restaurant meal
As a kid I thought a romantic meal should be like the one that Lady and Tramp shared outside of Tony's Restaurant in the famous Disney classic Lady and the Tramp.
You know the scene: a secluded table, candle light, a duo performing live music and a shared spaghetti strand that leads to a kiss. Ahh, the stuff of sweet childhood dreams.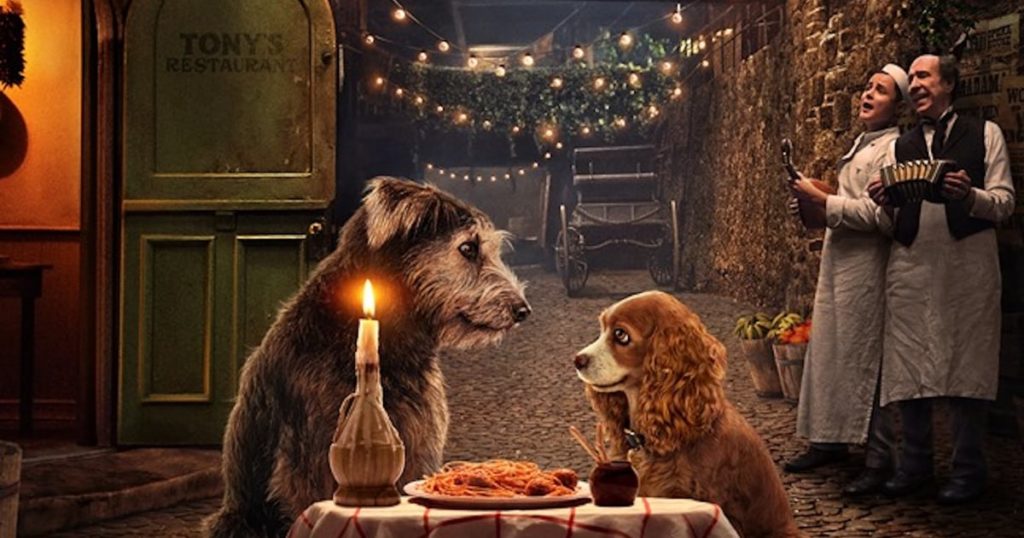 Fortunately for my husband, as an adult I have long outgrown many of these clichés. And it also appears that real romantic restaurants have too. Instead of strolling violins and long stemmed roses, they've focused on what's really important: great food and wine, excellent service and an authentic ambiance. After all, having the right ambiance invites guests to linger and helps to fan the flames of love. Of course a stellar wine list helps, too.
[white_box]
Join our community
For access to insider ideas and information on the world of luxury, sign up for our Dandelion Chandelier newsletter. And see luxury in a new light.
sign up now >
[/white_box]
The Most Romantic Luxury Restaurants in the World
So where should you go for some modern romantic vibes on your next date night? Whether you are looking to go all-out for your proposal, honeymoon, anniversary or Valentine's Day, or you're having a night out "just because," we've found 12 outstanding romantic restaurants around the globe.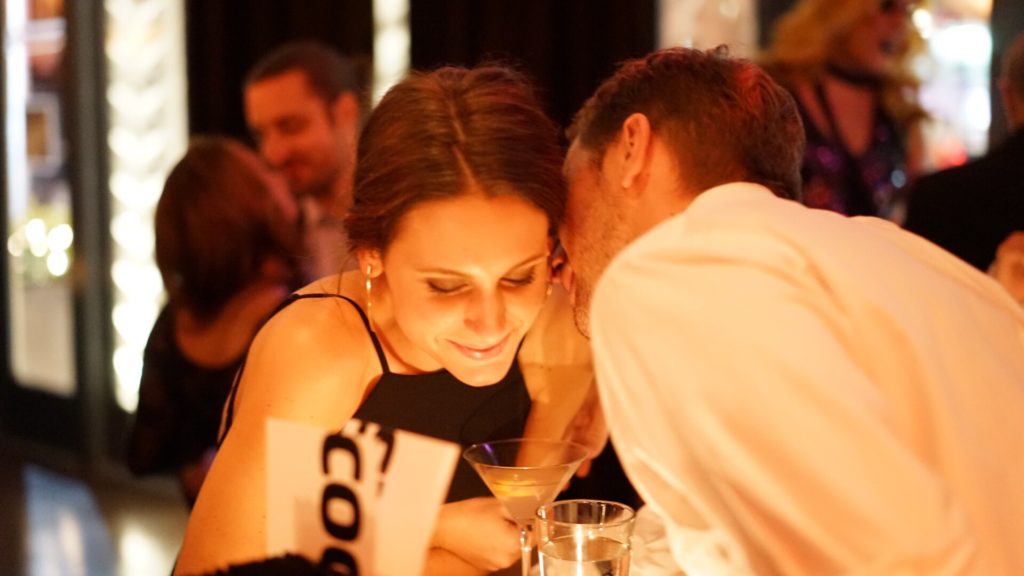 Each one offers top-notch cuisine and service, plenty of character and of course, excellent wine lists. From white tablecloth stunners to cozy foliage covered charmers, here's where to head for your next romantic meal:
1. river café, brooklyn.
With an entryway filled with lanterns and a lush year-round greenhouse, the romantic vibe begins long before you even enter Brooklyn's River Café. What really sets the mood, though, are the breathtaking vistas of the Manhattan skyline and the Brooklyn Bridge.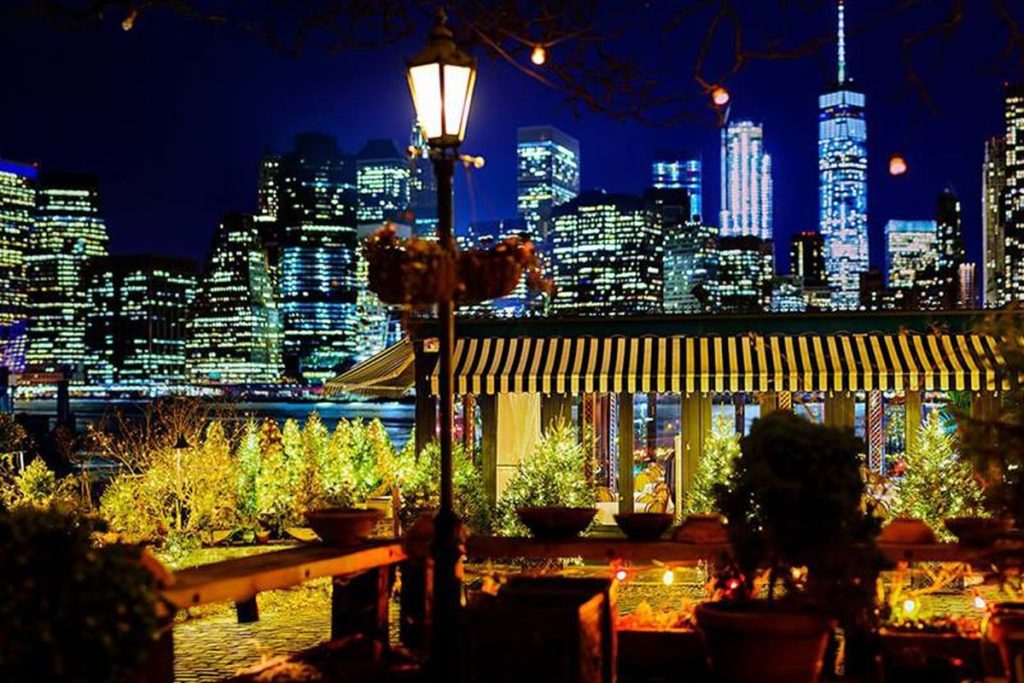 Pro tip: when making your reservation, be sure to secure a table at one of the windows. While the view has been luring diners for decades, it's the food that keeps them coming back. The menu focuses on New American dishes, ending with a miniature version of the Brooklyn Bridge rendered in chocolate.
2. the little door, los angeles.
Behind an unobtrusive door lies what is considered one of LA's most romantic restaurants, The Little Door. The cozy Mediterranean-inspired dining areas include a candlelit piano room and a courtyard filled with bougainvillea, ferns and exotic foliage.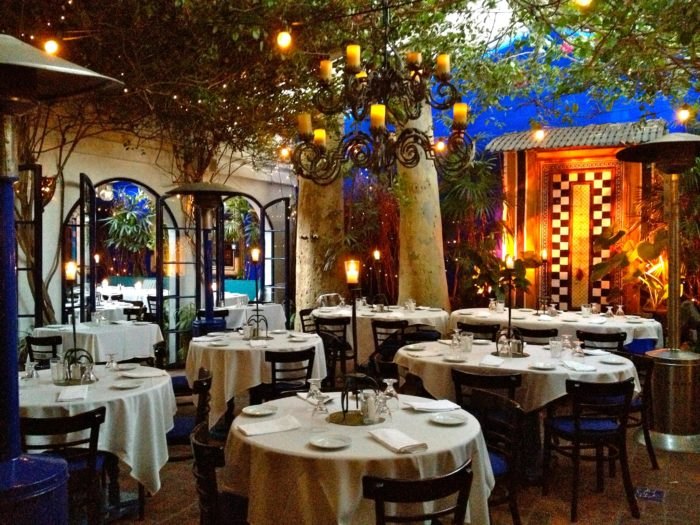 The setting is intimate and full of character. The kitchen focuses on French-Moroccan cuisine and is a popular spot for everything from A-list nights out to weddings.
[white_box]
Related Post
the best restaurants in art museums around the world
read more >
[/white_box]
3. cress on oak creek, sedona.
Part of the L'Auberge de Sedona Resort in the heart of Red Rock Country, the idyllic and lantern-filled Cress on Oak Creek lies on the banks of the pristine creek it takes its name from.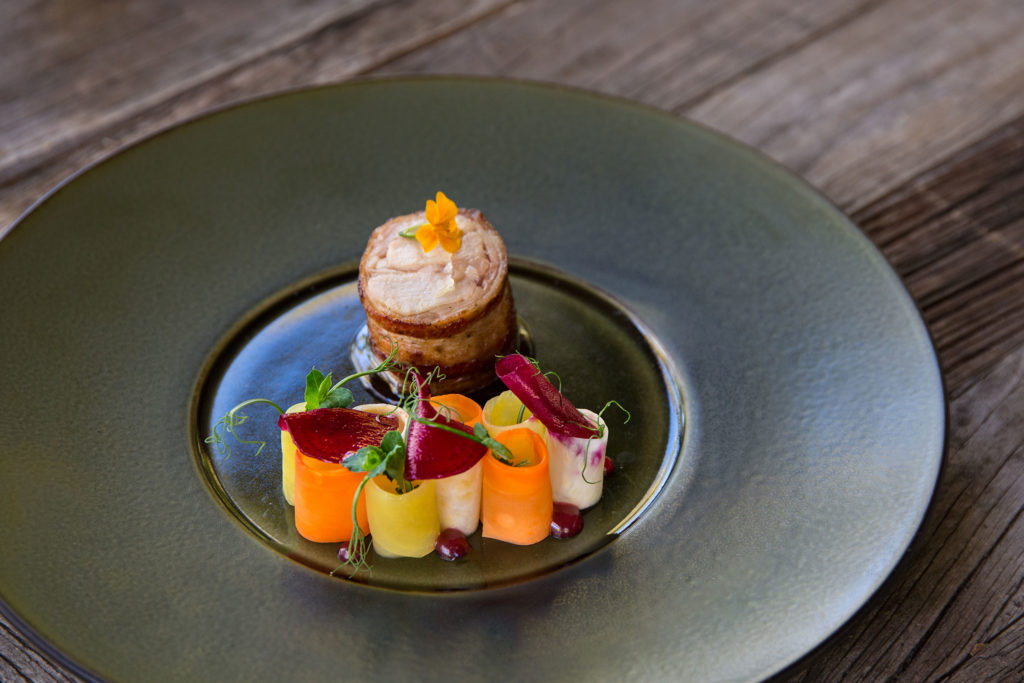 The name isn't all the restaurant takes from its surroundings. The menu comes from locally foraged ingredients to create seasonal dishes, presented as edible works of art. Seasonal favorites include Canyon City Farm Beef Tenderloin and Ricotta & Braised Bison Tortellini.
4. circa 1886, Charleston.
Be transported back in time at Charleston's Circa 1886, located in the original carriage house of the Wentworth Mansion. The establishment retains many of the classic architectural elements of the time period.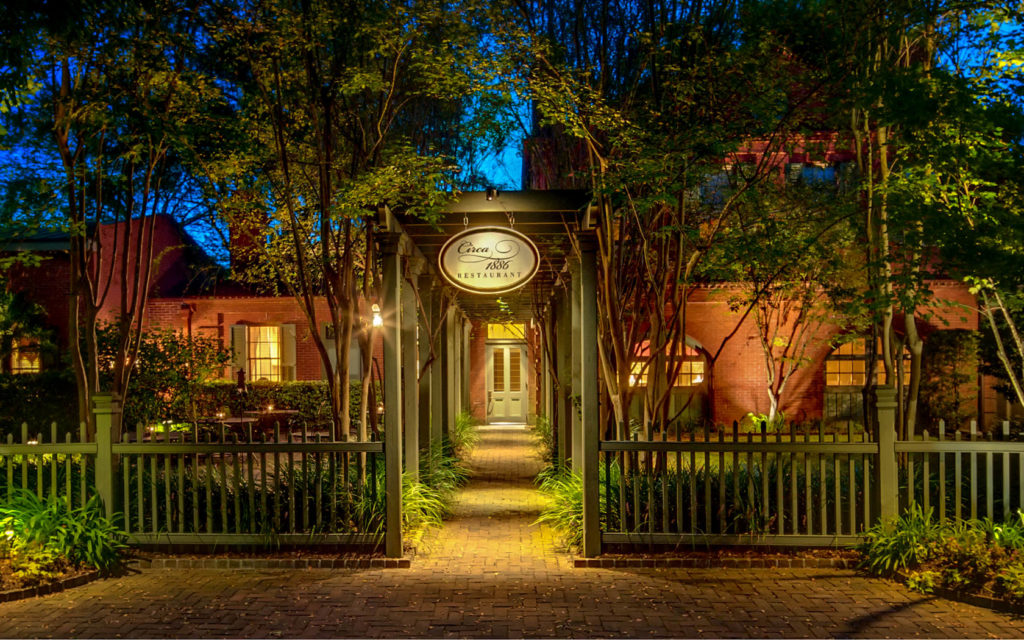 The restaurant includes a wood-burning kitchen fireplace, stable doors and heart-of-pine floors. Couples can dine by soft candlelight and enjoy Chef Marc Collins distinctive spin on classic Lowcountry dishes. This spot oozes Southern charm, with modern and healthy dishes that include whole grains and fresh, local ingredients.
[white_box]
Related Post
the best destination restaurants in the world right now
read more >
[/white_box]
5. clos maggiore, london.
Looking for dreamy and delicious romance in London? Head to Covent Garden's Clos Maggiore's gorgeous courtyard conservatory. There, you'll eat and drink by candlelight under a shimmering canopy of white blossoms and twinkling fairy lights. Meanwhile, a fire crackles in the nearby stone fireplace.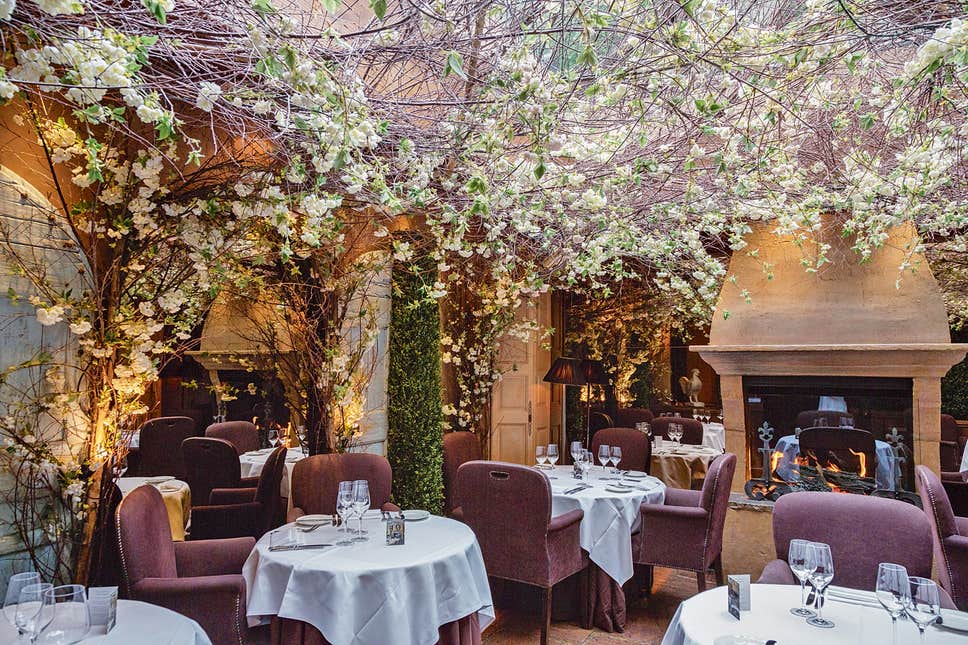 If you aren't lucky enough to secure a table there, you will find no shortage of cozy nooks in the main room of the restaurant for an intimate dinner à deux. Mixed with just the right amount of indulgence, this French menu is filled with contemporary flavors.
6. le train bleu, paris.
It may be hard to believe, but one of Paris' most romantic restaurants is located in a busy train station. Located in the Gare de Lyon, Le Train Bleu was built for the Exposition Universelle in 1900.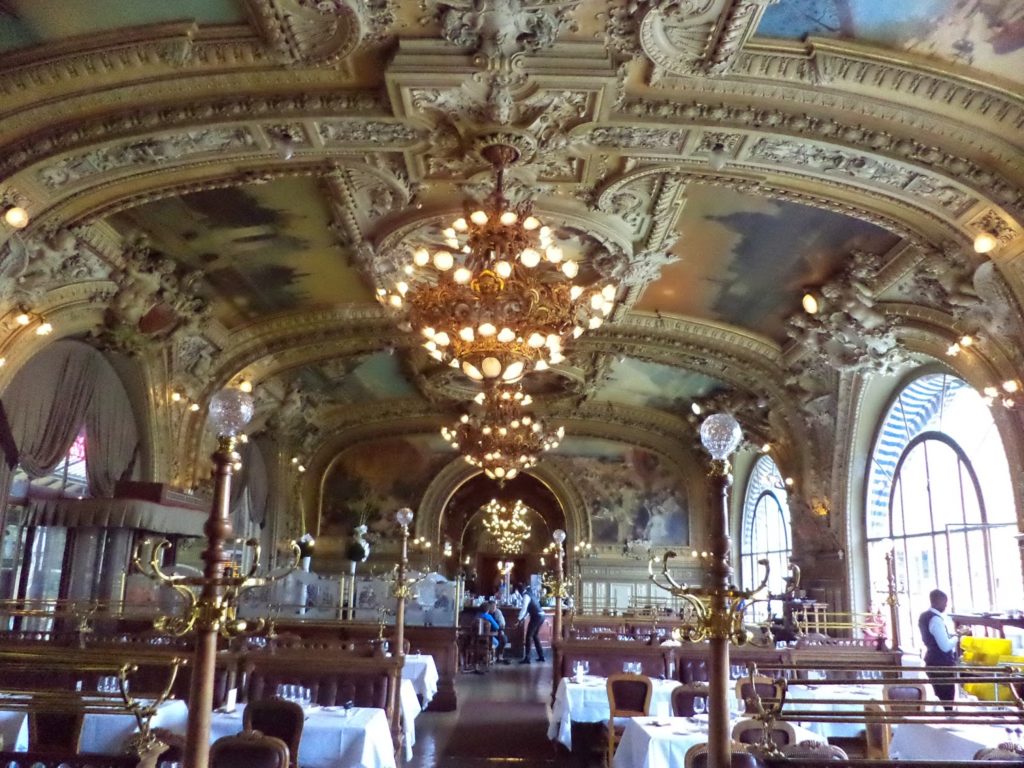 The space features a sumptuous interior decorated with gilded carvings, chandeliers and frescoes. For over 100 years, this establishment has been known for its gorgeously presented and delicious cuisine. It has been enjoyed by the likes of Coco Chanel, Jean Cocteau and Brigitte Bardot, to name a few.
[white_box]
Related Post
the best films about food and fine dining
read more >
[/white_box]
7. imàgo, rome.
Take a cue from Audry Hepburn and visit one of the world's most romantic and beautiful cities, Rome. Channel your inner Joe Bradley and Princess Ann by taking in sweeping views of the Eternal City and the Spanish steps with a visit to The Hotel Hassler's Michelin-starred restaurant Imàgo.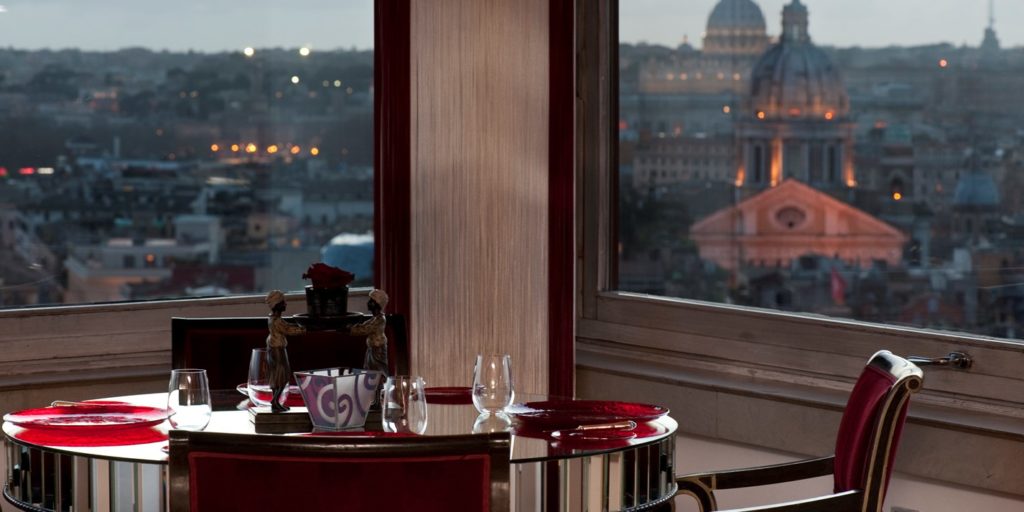 The hotel's tagline "stairway to heaven" begins to take on new meaning with menu items like smoked herring with black truffle; ravioli of salt cod, pecorino and sorrel; or Wagyu in anchovy sauce. This is our favorite hotel in Rome, and we also really love this restaurant.
8. club del doge, venice.
Venice is another wildly romantic Italian city, with its winding canals and intricate alleyways that seem made for amour. Go big with a visit to the candlelit terrace overlooking the Grand Canal at Club del Doge in the Gritti Palace hotel.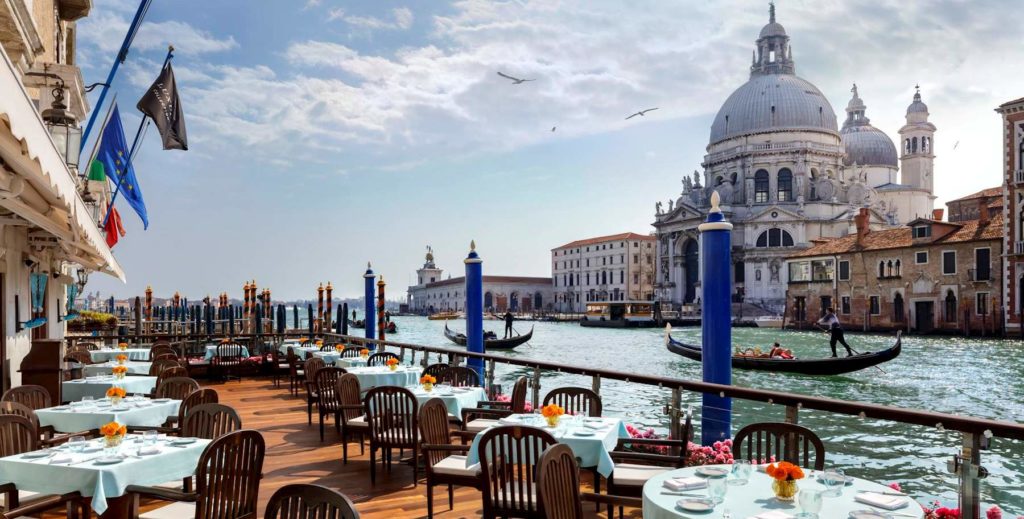 There, you can dine on the Venetian gourmet cuisine of chef Daniele Turco. This culinary style takes inspiration from the other equally romantic places he spent time working in. Including Malta, Sicily, Turkey and Morocco. The menu is constantly changing, according to the season. Except for the mainstay, of course. The Tiramisu.
[white_box]
Related Post
the best luxurious restaurants for a first date in New York
read more >
[/white_box]
9. odette, singapore.
Located in the historic National Gallery Singapore, Odette has a modern feminine feel not often found at award-winning establishments. Its soft grey, pink and cream color scheme is the perfect setting for modern romance.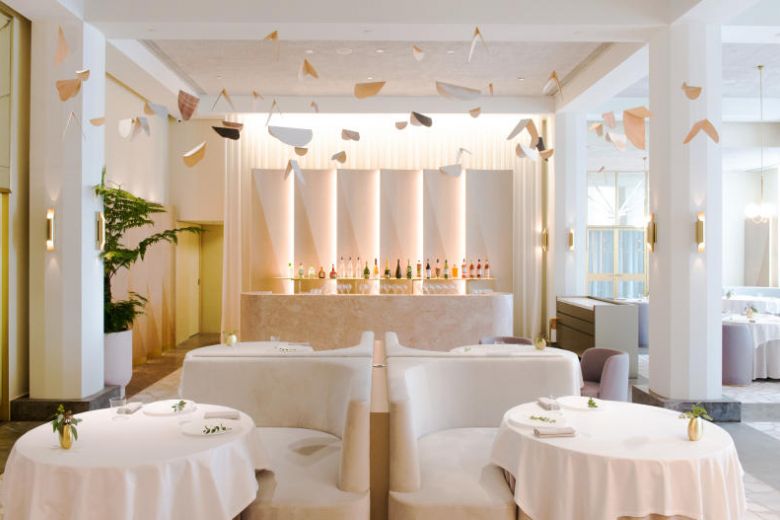 Under the helm of Chef Julien Royer, the restaurant has earned three Michelin stars thanks to his unique combinations and exquisite plating. The menu consists of modern French cuisine offering four-, six- and eight-course menu options that change regularly. Diners can expect colorful dishes made from top-notch ingredients. The French guinea fowl served with celeriac risotto and foie gras croquettes are the dishes that consistenly garner rave reviews.
10. tate dining room, hong kong.
With one Michelin star to its name, Tate Dining Room is more than just a pretty space. Located on Hong Kong's Hollywood Road, Tate features one of the most elegant and innately romantic dining rooms in the world.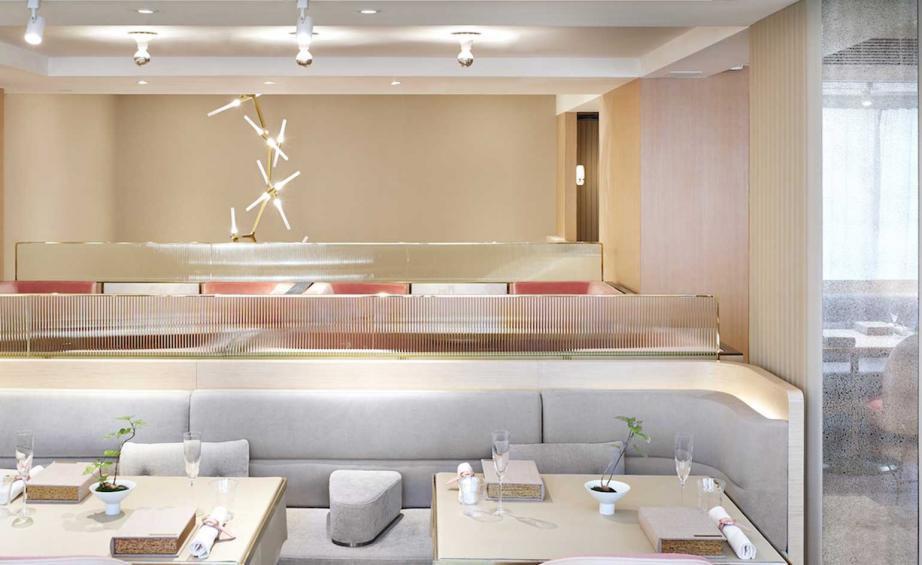 The soft and modern setting provides the perfect platform for Chef Vickey Lau's tasting menus. It combines premium Chinese ingredients with intricate French technique. The ever-changing menus are inspired by love poetry; beloved verses are translated into seasonal dishes called Odes.
[white_box]
Related Post
the best places in the world to spend Valentine's Day
read more >
[/white_box]
11. catalina rose bay, sydney.
Home to award-winning modern Australian cuisine, fantastic wine and cocktails, in addition to sweeping waterside views, Catalina Rose Bay is a must visit for couples looking for a little romance.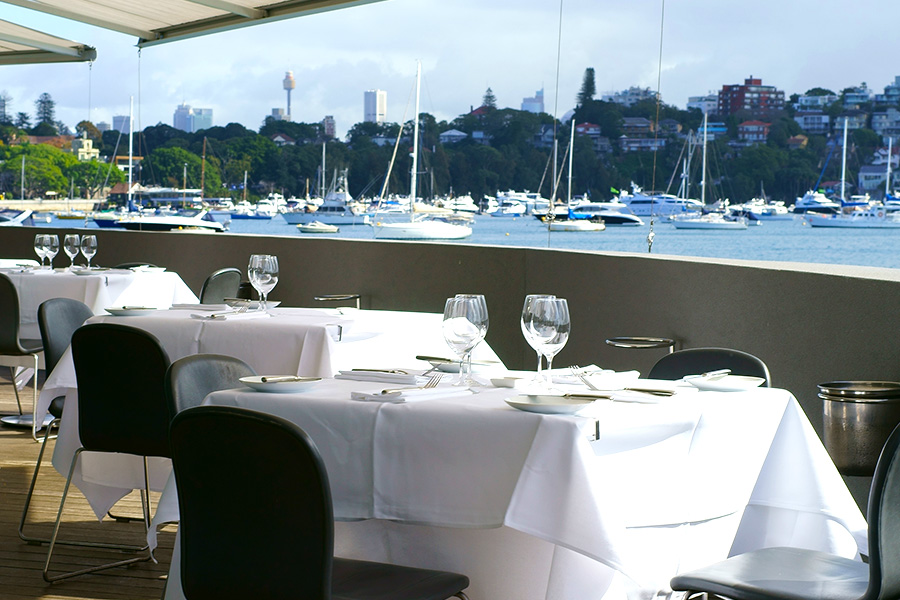 Located near the site of Sydney's first international airport, this venue takes its name from one of the vintage vessels that used to gracefully glide through the water. Diners can still watch seaplanes take off and land just yards away. Some of which include fellow diners arriving in true grand style.
12. one if by land, two if by sea, new york.
If there is one restaurant in New York City that defines romance, it is definitely One If By Land, Two If By Sea in the West Village. Once owned by Aaron Burr, this institution is located in a historic 1767 carriage house.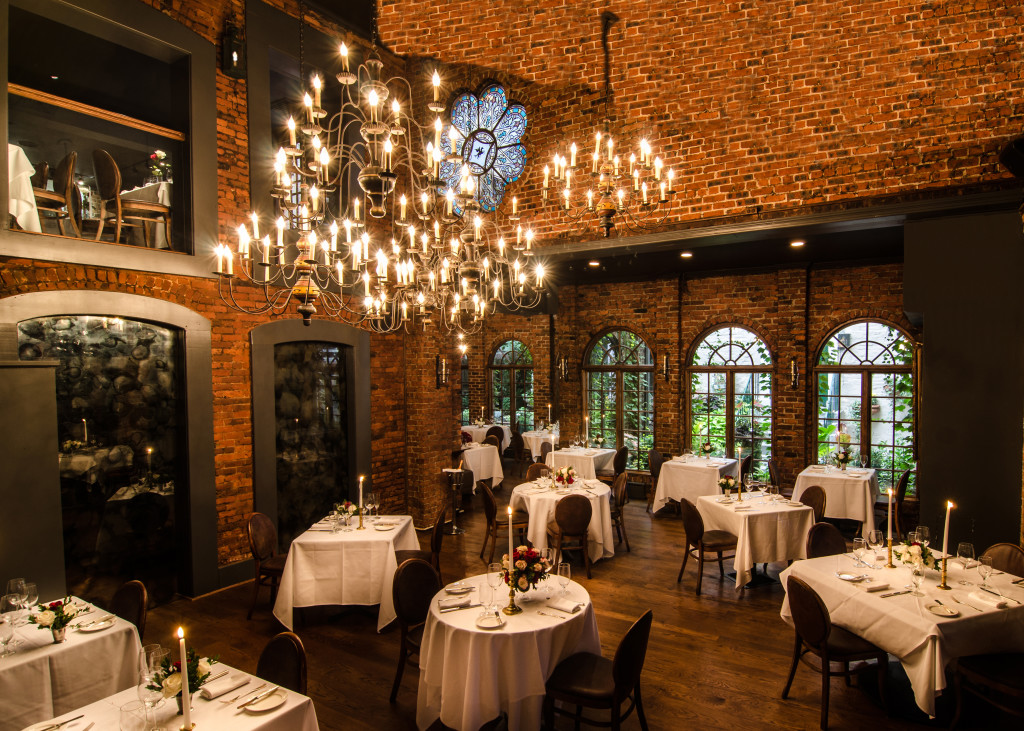 The space is filled with a spirit of romance: candlelit tables, a crackling fireplace, live piano music and a decadent menu. It was no surprise at all to find out that this is not just one of the city's most popular places to bring a date. But also one of the most popular for popping the big question. If you are thinking about heading here, be aware that there just might be some expectations beyond the food and ambiance on your date's mind.
The Most Romantic Luxury Restaurants in the World
And there you have it, our picks for the most romantic restaurants around the world. We don't know about you, but they definitely have us humming the sweet tune of Bella Notte. What's your pick for most romantic restaurant in the world?
join our community
For access to insider ideas and information on the world of luxury, sign up for our Dandelion Chandelier newsletter here. And see luxury in a new light.
Jillian Tangen is the Head of Research at Dandelion Chandelier and a former Senior Research Analyst at McKinsey & Co and Analyst at Shearman & Sterling. She is an avid fan of Nordic design, having owned an independent lifestyle store and sales agency focused on emerging Scandinavian design. Jillian lives in New York and is married with three young children. She loves cross-country skiing, the New York Rangers, reading, travel and discovering new brands