Whether for Fashion Week, the winter holidays, Christmas or a summer vacation, you may be heading to Manhattan soon. And you may, at some point, be in the mood to shop. We've shared an overview of our tips on the best luxury shopping New York, and now we turn our attention to one of our favorite neighborhoods in the city. Where is the best luxury shopping in SoHo (New York, not London)? Our ace correspondent and former fashion executive Julie Chang Murphy is sharing her insider tips in this guide to the top luxury shopping destinations in SoHo.
insider tips on luxury shopping in SoHo
Whenever we feel ourselves falling out of love with New York City (which does happen from time to time), a little jaunt through SoHo usually does the trick.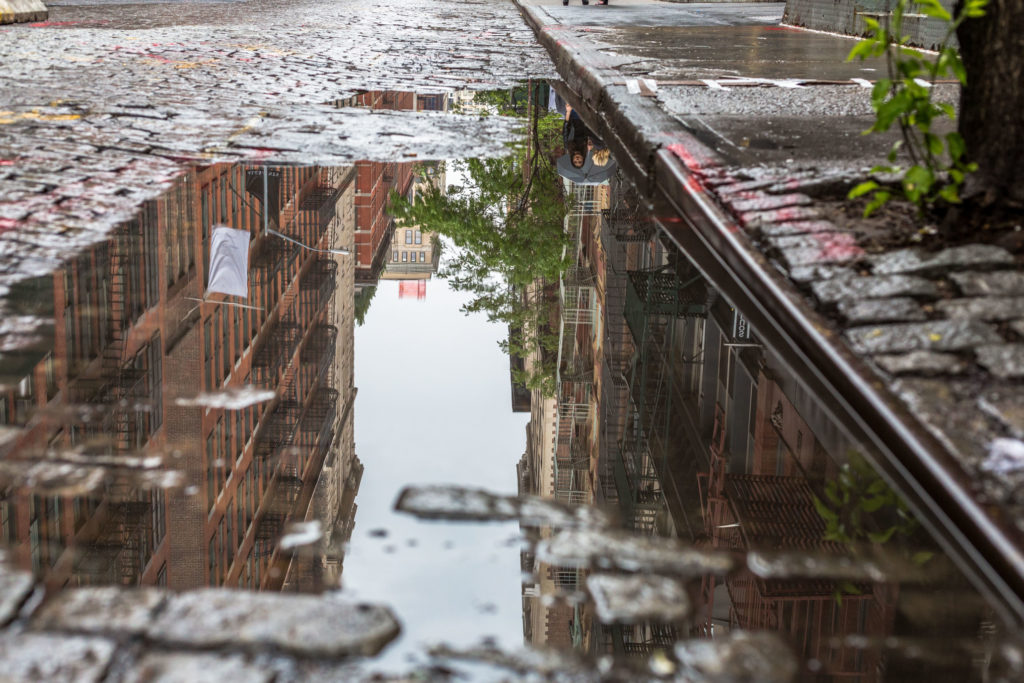 The designer store fronts dazzle with beautifully coordinated frocks and cutting edge fashion. But, if you look up, the stately and ornate 19th century buildings so distinctive to the area are just as stunning and a reminder of old New York. And then there's the people watching. Off-duty models, artsy folks of all genders, ages and color, and at least one celebrity sighting, guaranteed. There's enough downtown, cobblestone street energy and glamour to make you feel like you're in New York City for the first time.
Even New Yorkers often get confused about which streets SoHo (which stands for South of Houston) encompass. For luxury shopping purposes, we think of it as the square between West Houston Street and Canal Street, with Wooster Street and Crosby Street completing the sides of the box.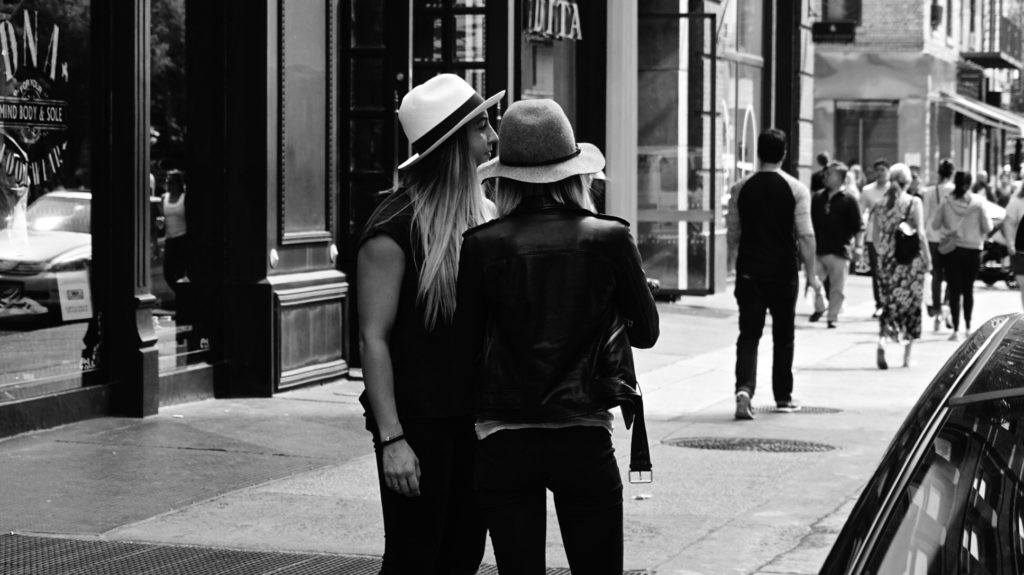 And no offense to big box stores, but we'd skip the main thoroughfare of Broadway altogether and focus in on the smaller streets for a quintessential SoHo boutique shopping excursion.
the best luxury shopping in SoHo
We spent a lovely afternoon walking around the neighborhood to bring you a list of the must-see shops in SoHo. There's a mix of aesthetics on this list from the earthy normcore styling of Japanese label, 45-R, to the kitschy, eclectic luxury of Gucci.
But it's about more than appealing to a wide variety of (ahem…expensive) tastes. It's a study – street by street, boutique by boutique, of fashion design executed at the highest levels. A sartorial fantasy come to life. Here are our absolute favorite SoHo shops, for when you're in need of a good old-fashioned retail therapy dopamine fix.
1. Gucci
I'll never forget going into a Gucci store in New Jersey with my mother around age eight. True story: the security guard graciously opened the door for the white couple in front of us. And then casually let it close in front of our faces. This was in the 80's, decades before Crazy Rich Asians. And let's just say my mother relished her own sort of Michelle Yeoh moment.
Well, a security guard is present at Gucci's two-year old Wooster Street concept store. But the vibe could not be more different. Even if you can never afford Gucci, economically or philosophically, it's worth a visit to admire the sales staff alone.
When I visited, the salespeople were all people of color and decked out in a glorious mish-mash of head-to-toe Gucci. A young man in a "woman's" tartan skirt paired with a silky bomber jacket. A woman resplendent in brown velvet layered over pink and vermilion…honestly, it's hard to specify because my eyes were roving all over like a child's in a candy store. But they were owning it– in the friendliest and most gracious way.
Alessandro Michele's colorful, slightly homely, and clash-happy aesthetic is all over the 10,000 square foot space. from the intricate rugs to the oversaturated upholstery to the brass fixtures. I tried on some (okay, all) of the Rajah totes ($2,500) and fell in love with my suddenly upgraded look. Note to self: forget Spanx and get a huge east-west tote to look slimmer. Luckily, there were no snooty salespeople to make me feel like I had something to prove and I walked away with my wallet and dignity intact, still buzzy from being in a Gucci wonderland.
2. Rachel Comey
For those unfamiliar with Rachel Comey, her peaceful and industrial farmhouse-like store on Crosby is a great representation of the brand.
Unsurprisingly, Rachel Comey has a devoted following of offbeat creative types. Her now-famous clogs are all over the feet of cool Brooklyn moms with houses upstate. And they take center stage on a stone slab under a vaulted skylight, along with her infinitely wearable flats and boots. All look on-trend in that effortless kind of way.
This oyster colored Gusta dress ($450) made me feel like a goddess rising out of a clam-shell and this seafoam waffle-knit sweater ($395) could possibly become my go-to pullover. They're the kind of quality clothes that make you feel confident and comfortable whether you're leading a presentation or baking a pie with freshly-picked apples from the upstate orchard. What more could one ask for?
3. Marni
Eccentric Italian house Marni is definitely not for everybody. As the incomparable fashion critic, Cintra Wilson titled her review of Marni's uptown store back in 2009, "That Sexy Stuff Won't Fly Here." Marni is uninterested in the confines of looking sexy and completely indifferent to the male gaze. The brand has elevated dressing to an art.
I first discovered Marni as a fashion intern and it seemed that all the larger-than-life creative directors and VPs of design were always clad in this brand. Wearing those traditionally unflattering silhouettes in often lurid and garish colors meant you were an intellectual and a creative. Most importantly, long before Man Repeller existed, this was an aesthetic that proclaimed that you didn't care what anyone – especially men – thought of you.
Long story short: Marni's Mercer Street store is always a good idea. This moody rose print shirt ($750 ) has that jolie-laide quality that makes one look vaguely like a villainess. It's the look I hope to fully project in ten years time, so I figured it's worth the investment right now. If you ask us, we also think that Marni's handbags have always been underrated. For the anti-logo woman, this refined color block shoulder bag ($1,950) with a subtle contrast painted edge, is polished but just a little-off.
4. IRO
Lest readers think that we have something against looking sexy, I, too, fell under the rock-star spell of French label, IRO. The brand's SoHo shop is located on the corner of Broome and Mercer. It's more studied than another French bohemian favorite, Isabel Marant across the way. And more sophisticated than Zadig and Voltaire, also French, also nearby.
So many insouciant jackets to toughen up the girliest of dresses! I popped on this sleeveless, leather Holz jacket ($1,400) and this classic Moto style ($1,295) and felt 22 again.
Cropped and pleated pants in a light color? I had doubts. But these Despres trousers ($425) were the perfect silhouette to update some blah t-shirts and blouses in my closet. There were racks of sexy, ruched dresses that felt a little dated on the hangers. But once on, the tailoring and fabric was ultra-flattering, skimming the body in just the right places. Like this Garm dress ($495) in a not-so-innocent ivory.
5. Broken English
I have a schizophrenic relationship with buying jewelry. Anything truly precious and valuable was either inherited or gifted. So spending a lot of money on gems for myself seems somehow wrong. But shouldn't women feel empowered to buy themselves extravagant baubles with their own paychecks instead of waiting for a significant other or a special occasion or…someone to pass away? As Billie Eilish would say: Duh. Of course we should!
Walking into Broken English on Crosby feels liberating in a way that maybe walking into the hallowed doors of Tiffany's or Cartier's does not. The inviting store features a beautifully curated selection from high-end contemporary jewelry designers like Anita Ko, Andrea Fohrman, Foundrae and many that I've never heard of. But therein lies the joy of discovery. Relevant and artful estate and vintage pieces round out the swoon-worthy collection.
6. 45-R
It's easy to walk right by Japanese clothing store 45-R on Mercer. There's no obvious signage or even clothes, for that matter, in the front window. Inside it's like a zen garden with a stone pathway, unfinished wood beams and limestone dressing rooms. The space and the store are a palate cleanser from the glitzier offerings in Soho. And a visit will leave you wondering why you don't dress like this every day.
It sure would be a lot more comfortable- though still expensive. The deconstructed offerings of loose tunics, sweaters, and denim have been made by master artisans since 1977 using traditional cloth-making techniques and all-natural dyes.
It's not unusual for a garment to take up to a year to complete (compare that to Zara's 25-day cycle). Many of the slow-fashion styles are unisex like this super-soft Goya denim shirt ($410) and herringbone/houndstooth wool tee ($452). This reversible indigo gauze dress ($454) felt like a dream when I put it on. And it made me look like a cool Tokyo artist. We are All. In.
7. Anthom
To be honest, I don't always love walking into stores that look like pristine art galleries. I feel like I have to tip-toe, and I'm kind of a heavy heel-to-toe stomper. But I made an exception for Anthom, a concept store on Mercer.
This shop has a great reputation for carrying eco-conscious indie designers. You'll find sophisticated minimalist styles here with a range of price points for the woman who prefers to dress high-low. The footwear selection is particularly well-done. You'll find edgy but wearable designs like these white leather booties ($280) and olive egg-shaped heel pumps ($294)
8. Kirna Zabete
I always like to pop into Kirna Zabete on Broome for its tightly edited, of-the-moment looks. The whimsical and girly mood is immediately evident from the hot pink columns, black chandeliers and black-and-white striped flooring. It's just fashion after all, and it should be fun.
The sales reps are top notch – knowledgeable and engaging about all the different brands. I admired this fussy, Grey Gardens-esque Zimmerman maxi dress ($1,600) out of pure fantasy. And cursed myself for never reaching 5'9" and being too lazy to tromp around in 4" heels to reach said height. I'll try on anything from a brand called The Vampire's Wife…wouldn't you? This ruffled, liberty print dress ($840) did not disappoint in the drama department. I have no business trying on a shimmering, sequin camo blazer from R13 ($1,795) but it's just that kind of store – where you believe your life is much more exciting and glamorous than it really is.
9. Journelle
My enthusiasm for lingerie store Journelle on Mercer can not be overstated. For such a cozy store, there is enough variety in brands and styles to suit every woman's needs.
Everyday t-shirt bras from Chantelle and Natori to racier numbers by Dita Von Teese and Agent Provocateur. The sales associates here are expert fitters. Having been through three pregnancies, I have come in here to be fitted (and re-fitted). And each time, it has done wonders for my post-partum self-image. It's all about the right bra, ladies! The fashion-forward styles will make you feel like a femme-fatale, whether or not anyone else sees it.
10. Farm Rio
The Farm Rio brand is a recent discovery for me. But according to all the verbiage on their tags and websites, they have been Brazil's most beloved clothing and lifestyle brand for 20 years. While I cannot confirm this with any facts and figures, I am inclined to believe them.
Their store on Prince is my new happy place. It's like the most delicious fruit salad and most fun vacation you've ever had rolled into a garment. I squealed with delight at this faultless Banana-print dress ($135). And then at this swishy toucan and palm leaf tiered skirt ($165) And again, at this smocked yellow cashew print top ($140). I was pleasantly surprised by the accessible price points as all the fabrications are so soft and breathable and mostly 100% cotton. Nature doesn't just inspire the prints and patterns. One of the sales ladies informed me that the company plants a tree with every purchase. I should have a few acres under my name by the end of summer!
food and drink in the neighborhood
While you're shopping, you can always recharge at Balthazar. But if the inevitable wait is too long, grab one of their mood-sustaining chocolate chip cookies instead. It will hold you over for another hour. Then grab a table at West Bourne on Sullivan for an accidental vegetarian meal (think mushroom tempura or veggie bowl with beet chips) to balance out that cookie and make you feel good enough to keep trying on all those fabulous clothes.
If you're more in the mood for a cup of tea or a craft cocktail, our favorite spot to meet friends is the bar and restaurant at the Crosby Street Hotel. It's a vibrant, warm and welcoming space. And if the weather is fine, you can linger in their enchanting interior urban garden.
the top luxury shopping districts in SoHo
That's it! Our picks for the top luxury shops in SoHo. Where will you start your retail adventures on your next trip? Happy shopping!
join our community!
For access to insider ideas and information on the world of luxury, sign up for our Dandelion Chandelier newsletter here. And see luxury in a new light.
Crediting her training as a cultural anthropologist at Wellesley College, Julie has immersed herself in various industries in the last 15 years including fashion design, event planning, and fitness. Julie lives in New York where she loves trying every ramen and dumpling restaurant with her husband and three children. She finds joy in bold prints, biographies of fierce women, kickboxing. And spending way too long finding the perfect polish color to express her mood.